In 1961, Fleetwood started manufacturing modern style doors and windows for elite luxury homes. Allegiance to architectural integrity and our passionate, meticulous refinement of "the little things" has positioned Fleetwood as the only specialist in this market niche. Our design and manufacturing philosophy is uniquely Fleetwood. Others make good products, but we purpose to manufacture products with quality similar to fine furniture. We strive to emulate the core tenets that make the United States of America the greatest country in the world. We proudly build the American dream of success with gratitude to God, a culture of honest hard work, and a relentless pursuit to "build it better," not faster. If good is not good enough, we invite you to explore our website, visit a showroom, and carefully investigate self-proclaimed equals.
Fleetwood Windows & Doors Product
No products added yet.
Other Windows and Doors Products
Member Promotion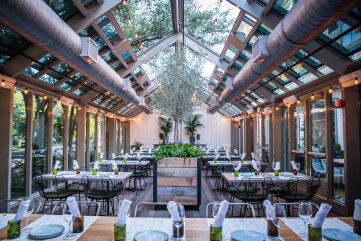 Our Products are Used in Projects by
Projects with Products from Fleetwood Windows & Doors
Inspiration in Windows and Doors
Member Promotion

Andrea Anoni

Andrea Anoni

Andrea Anoni

Andrea Anoni

Jason O'Rear

Jason O'Rear

Olga van Dijk – wijzienfotografie
Photo: Bartek Makowski
Fleetwood Windows & Doors Offices
HQ
Fleetwood United States
1 Fleetwood Way, Corona, CA 92879, USA
Is this your brand and would you like to remove content from other manufacturers on your brand page?
Contact Archello