Barozzi/Veiga envisioned Lausanne's new Musée cantonal des Beaux-arts (MCBA) as an elongated rectangular monolith. The museum replaces a former train track and train hall located next to the central train station and active train tracks. A small part of the train hall's skin is kept as a reminder of the site's past and attached to the museum volume.
The three level structure is entirely made from concrete and clad with grey brick. The south side facing the active train tracks is kept closed off. The north side facing a newly to be constructed museum plaza is opened up and fitted with deep vertical fins. The fins function as shading to protect against direct sunlight. The volume defines an urban space for the plaza and acts as a shield from train nuisance.
The exhibition spaces are placed at the top level and receive indirect lighting through modular trapezoidal skylights. The skylights have an internal system of blinds that allow a meticulous control of diffuse light entering the exhibition space and give the possibility for a dimmed atmosphere.
The ground floor is designed as an extension of the museum plaza and houses the social program like cafe, bookshop, entrance and auditoriums. As a reference to the train hall the shape is extruded from the volume and forms the arched foyer.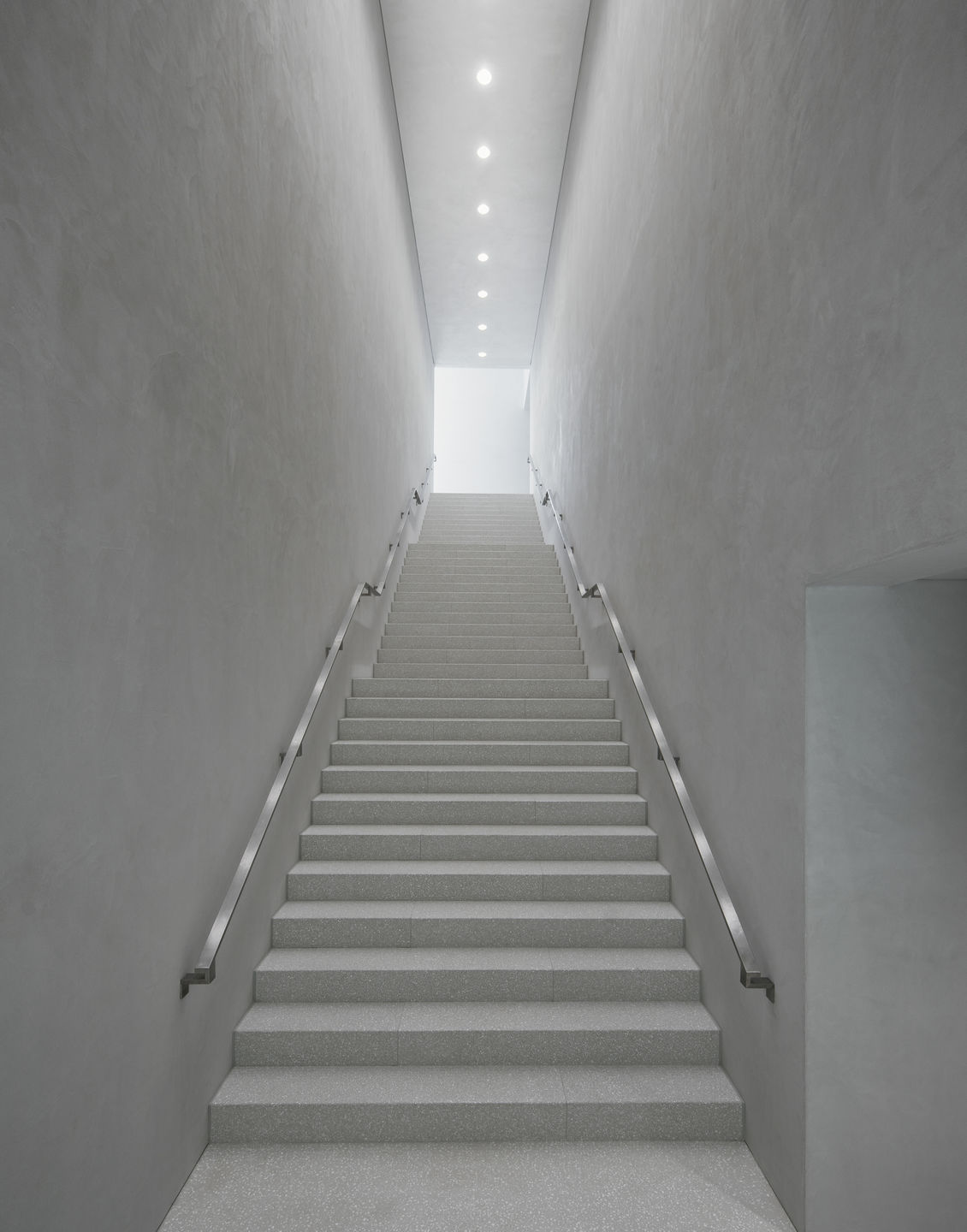 The museum's main circulation is organized with a central core that connects to all levels and separates the permanent and temporary exhibitions. Secondary circulation is added through additional cores spread over the building and act at the same time as structural elements.
Barozzi/Veiga won the competition in 2011 for a new art district, Platform 10, and the design of the Fine Arts Museum. Platform 10 will have three new museums. Next to the the MCBA, the museum area will have the photography museum Musée de l'Elysée and contemporary art museum mudac by Aires Mateus that are expected to finish in 2021.