As part of a temporary exhibition for the City of Paris in the Fall of 2021, Christo & Jeanne-Claude wrapped the Arc de Triomphe in 25,000 square meters of a silvery blue recyclable polypropylene fabric. The stunning wrapping was tied with 3,000 meters of red rope.
After their initial meeting in Paris in 1961, Christo and Jeanne-Claude began their creation of art work in public spaces. The Arc de Triomphe has long been an attraction for the pair, with earlier works including a photomontage of the Arc de Triomphe wrapped and, in 1988, a collage. After 60 years, initial visions were realized.
Throughout the construction and duration of the installation, the Eternal Flame, situated in front of the Tomb of the Unknown Soldier, burned continuously with veterans' associations and volunteers committed to its continuity of remembrance.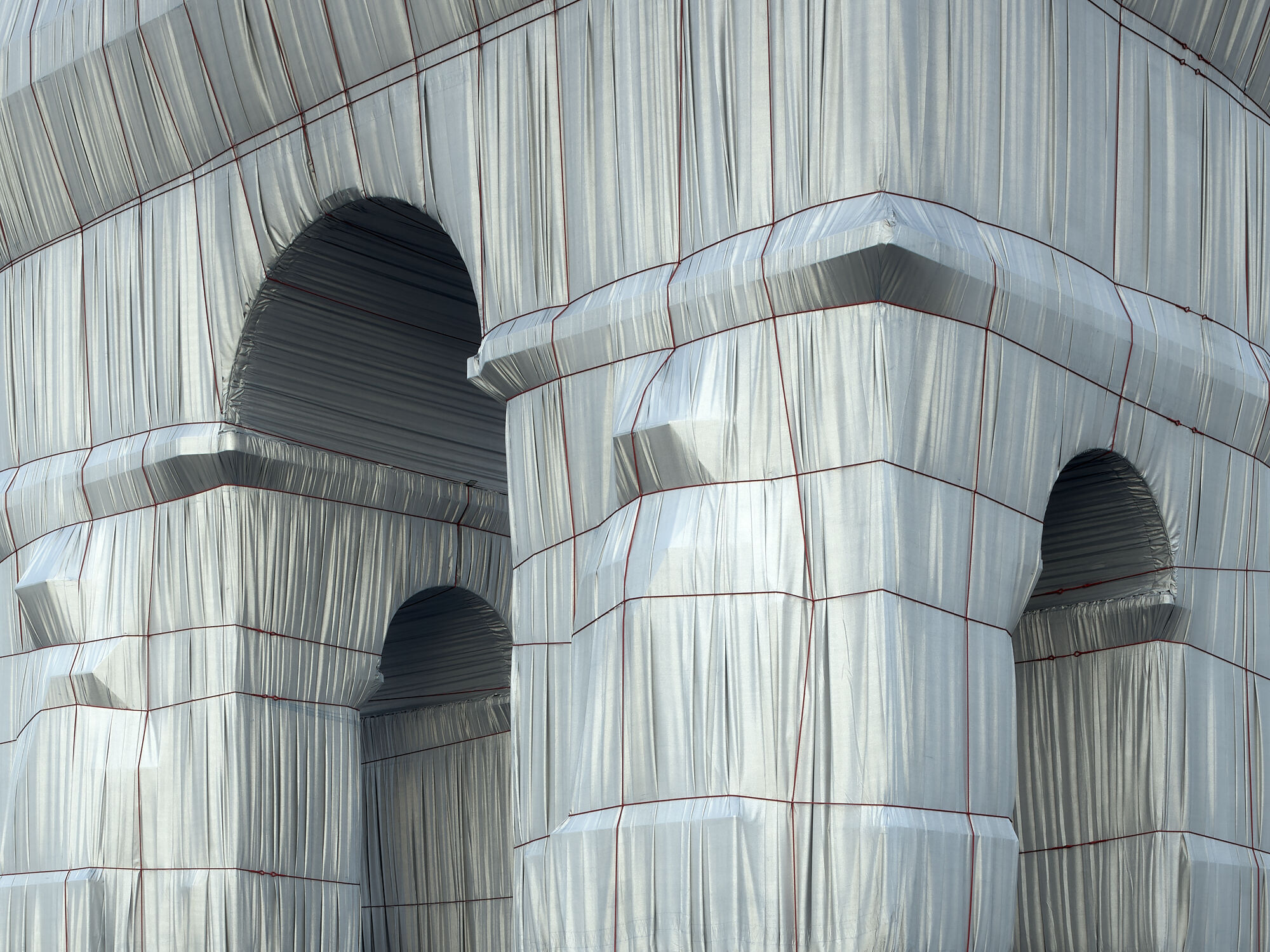 The project received no public funds and was entirely funded through the Estate of Christo V. Javacheff, thanks to the sale of preparatory studies, drawings, collages and various projects of Christo dating from the 1950s and 1960s.