Herzog & de Meuron has completed the design for Switzerland's first motorway chapel. A concept well known in neighboring Germany, the motorway chapel is a modern-day interpretation of the medieval wayside chapel. The contemplative space offers travellers a place of rest, respite, silence and prayer.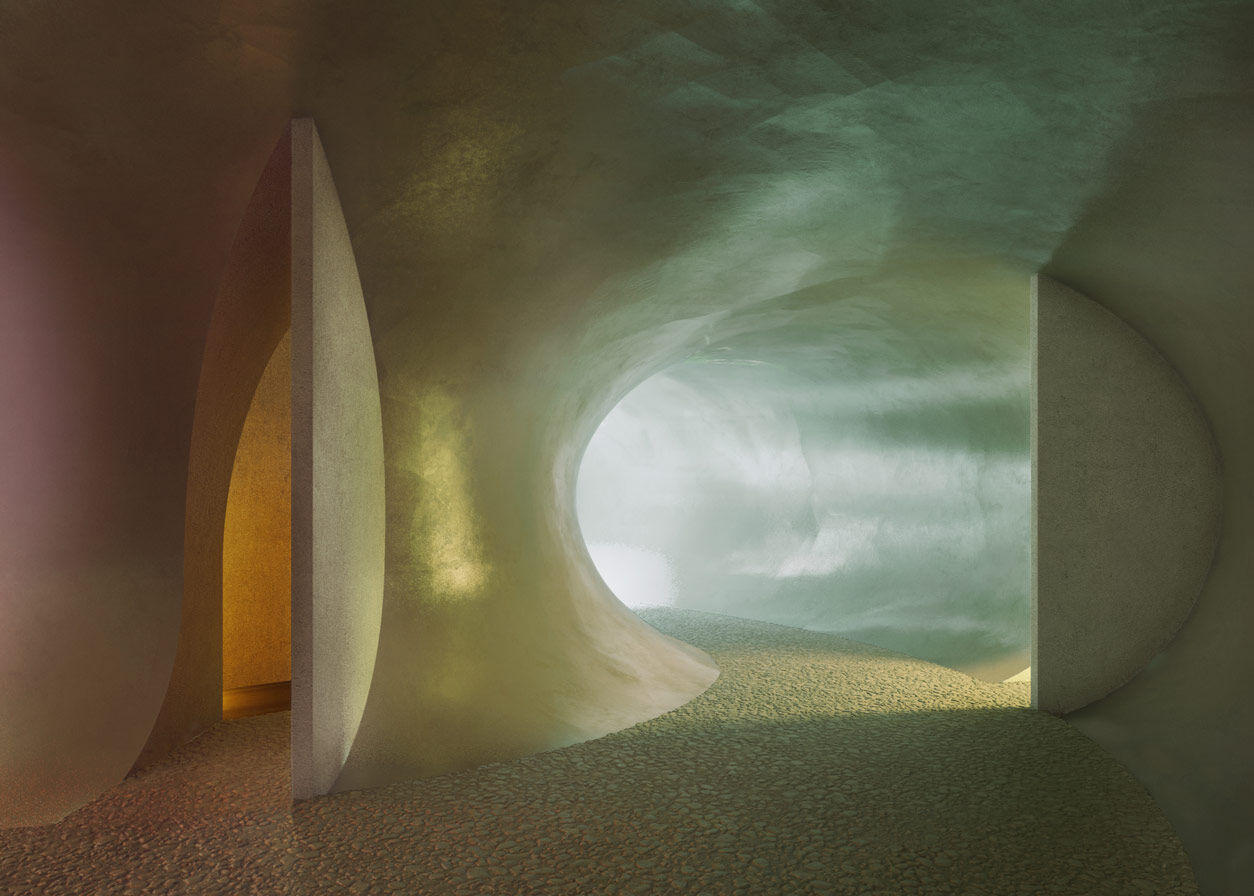 Situated on the A13 motorway near the Swiss village of Andeer, the chapel design is composed of four simple walls of equal height that lean on each other – and support each other at the same time. From the above-ground portion of the chapel, a wide, snail-shaped flight of stairs leads to a subterranean room, which is the first of several chapel rooms.
From this first earthen room, visitors find two other small chapels. The first of these is for readers and includes daylight flooding in from the roof above. The second chapel room is lit by candle, with a small skylight illuminating a reflecting wall.
The final room opens up into a panoramic landscape of lush green meadows and woodland. The complementary red hue of a room-height pane of tinted glass heightens the experience of taking in the green that surrounds.