In a small historical centre next to a micro-urban vineyard in Frisa, Italy, this house and its ancient morphology were entirely renovated by arcari cimini architettura in a manner that reinforces a historical identity while enhancing existing built fabric.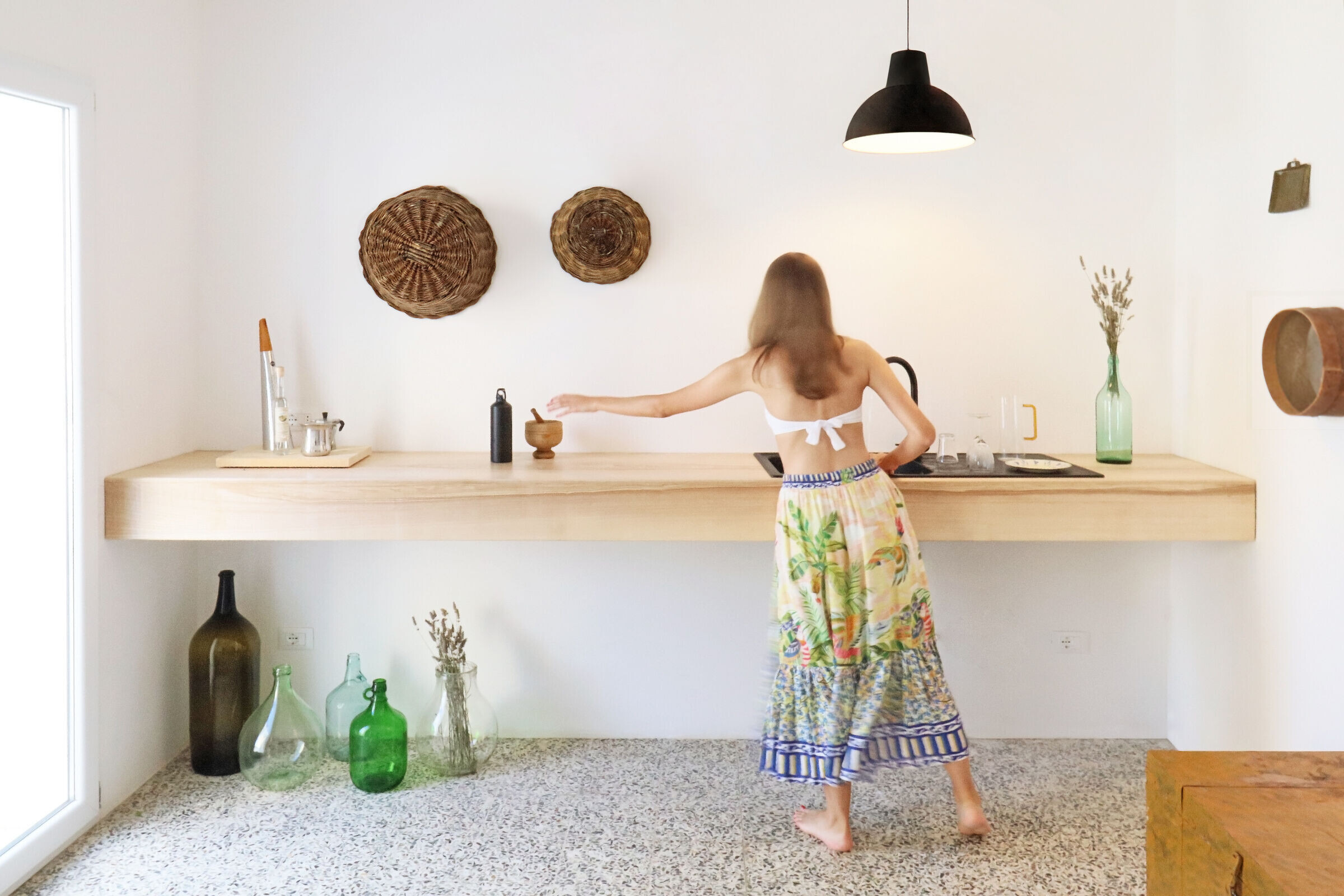 Recent exterior additions not in keeping the fabric of the building were removed, and the living room opened up to a large terrace that overlooks the classic Italian landscape of vineyards and cultivated hills beyond. The lower floor of the building was left largely intact, retaining its rural agricultural functions.
On the interior, interventions from the last century strike a balance between the historic nature of the house and a desire for modernity and contemporaneity.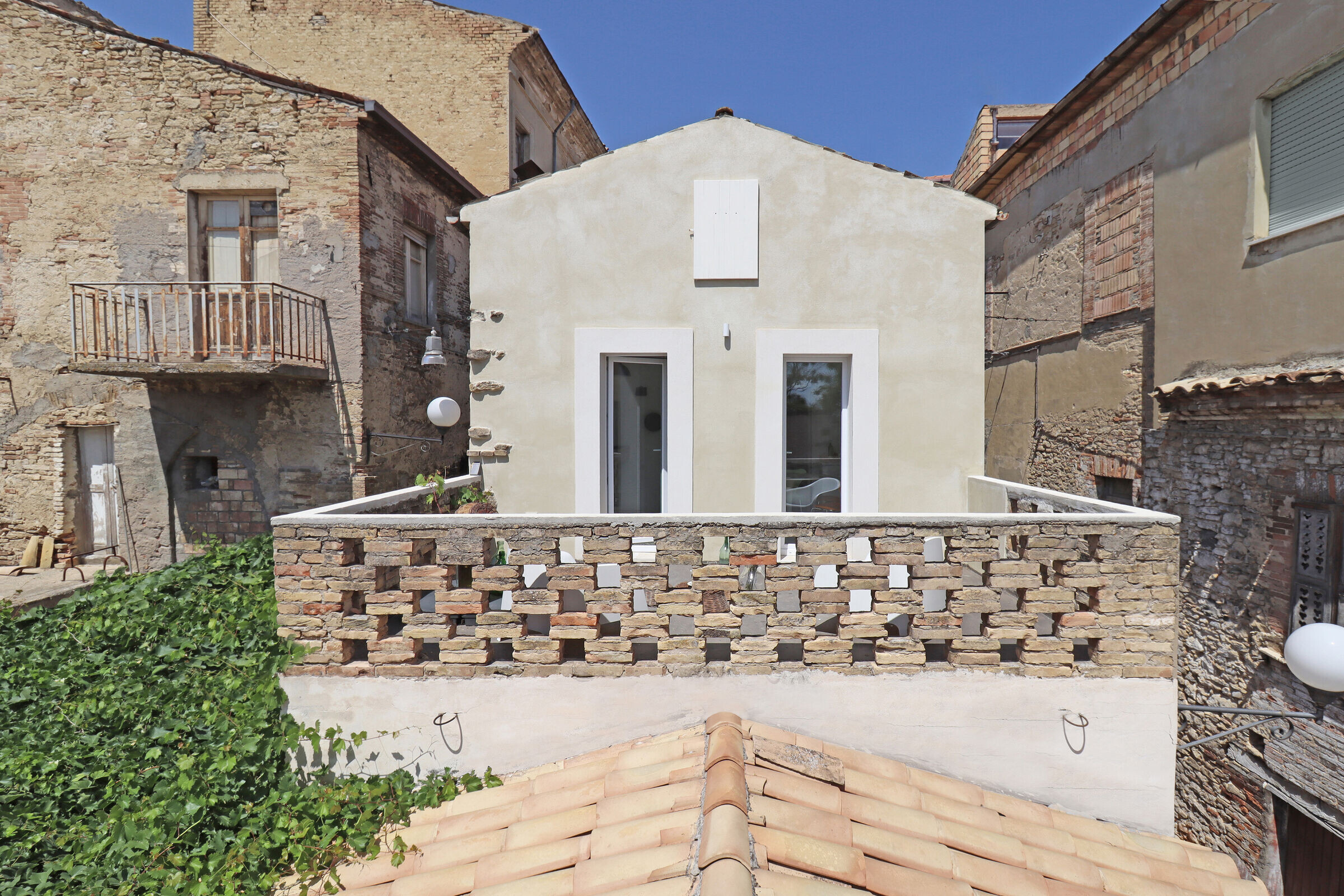 Traditional elements such as baskets and traditional furniture were restored. In contrast, new elements such as a kitchen table, bed, and large chests of drawers were selected for the warm white colour that places them on a perceptive level that is subordinate.
Several additions, however, are more bold. These additions include cantilever chairs by Mart Stam and a colorful Series 7 by Arne Jacobsen in the living area.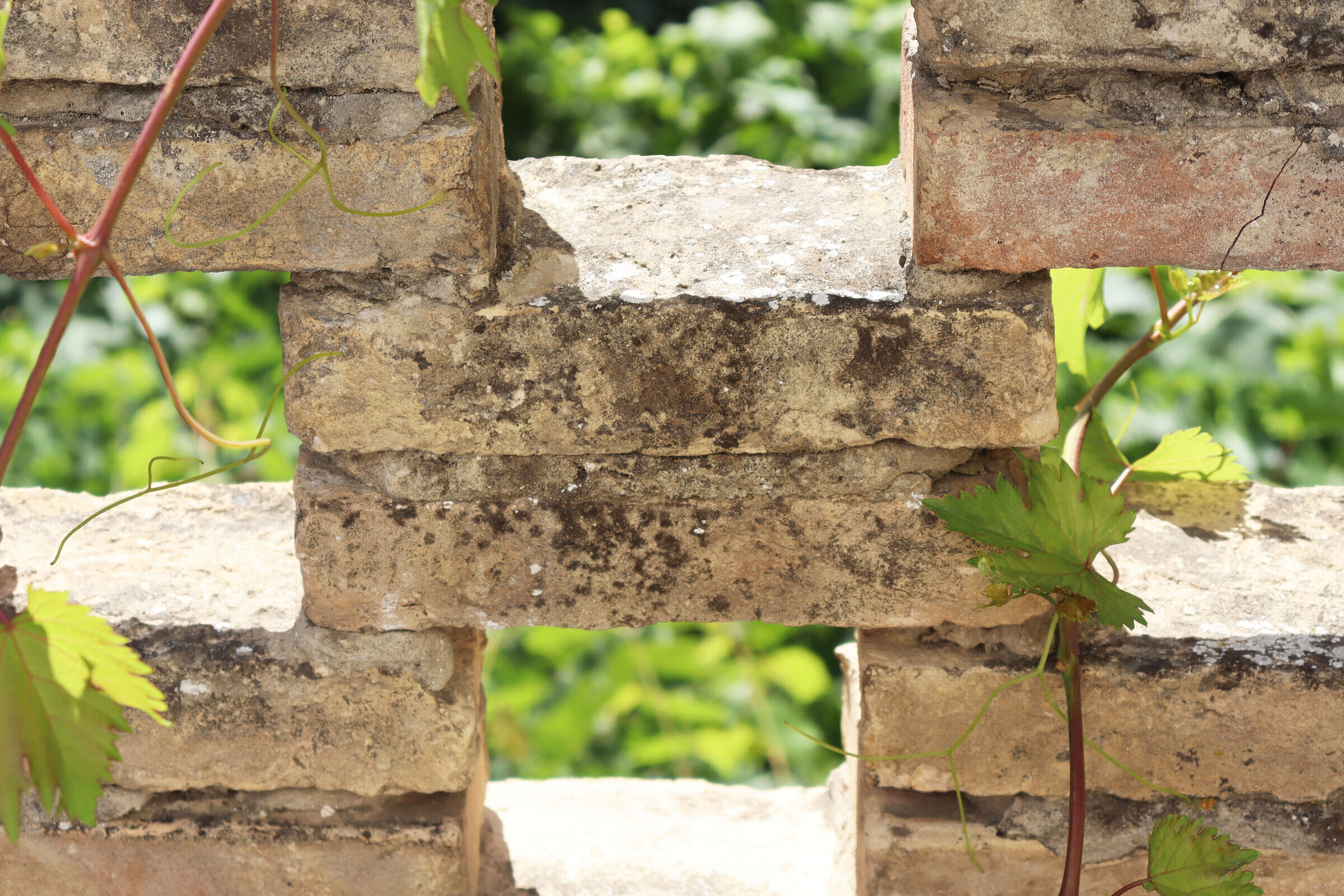 The custom-design kitchen is designed for periodic and primarily use in the summer months. Calibrated to the client's ergonomics, the solid ash log kitchen components were simplified to a single suspended volume, minimizing the presence of the kitchen within the relatively small living space.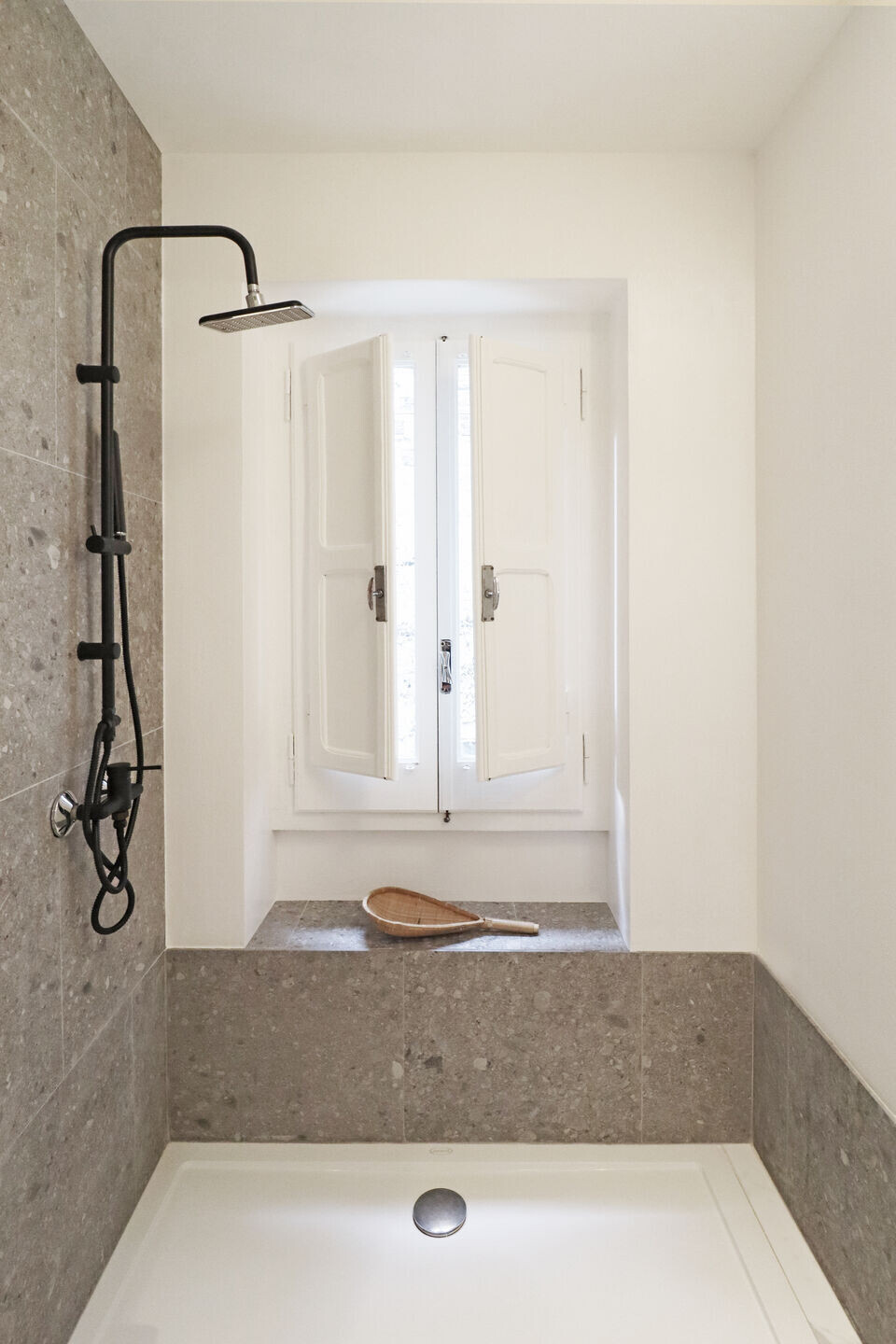 Finally, as with many older houses, the bathroom was the last room added to the original construction. It has now been refinished with Ceppo di Gré stoneware cladding, harmonizing with the restored terrazzo floor throughout the home.