Cupa Pizarras is a world leader in natural slate. A member of the Cupa Group, it operates 20 quarries and 24 processing plants in Spain, extracting from the large tectonic natural slate reserves located in the northwestern regions of Galicia, and Castile and León. The company has been in operation for more than 125 years, and has become a trusted source for architects and roofers around the globe.
Natural slate lends roofs and facades of all building types an aesthetic that is at once natural, durable and elegant. According to Cupa Pizarras, slate finishes can last more than 100 years, placing it among the most resistant materials that can be used to protect building surfaces such as roofs. Slate is capable of enduring extreme temperatures and snow formations, and is also fire-resistant and waterproof. Unlike many artificial products, the color and properties of slate remain unaltered over time with little need for maintenance.
Cupa Pizarras extracts slate from open quarries and underground mines in large blocks cut with a diamond blade. The blocks are then transported by truck to the processing plants where water is used as a coolant and base material for removing rubble. The water is recycled and purified in a closed circuit to prevent waste. The slate undergoes three processing phases: sawing blocks into various sizes in accordance with the specific product dimensions, shaping the blocks by hand into sheets, and finally bevelling the corners to facilitate the passage of water over the slate once in place on buildings. Cupa Pizarras prides itself for its skilled splitting craftsmen which handcraft each slate without chemical products or additional treatments, as well as its strict quality control measures. It also restores quarried landscapes by means of hydroseeding native plants in collaboration with environmental agencies.
The Cupa Group began its activities in 1892, mining slate from the still-active Solana de Forcadas quarry in Leon, Spain. The group was officially founded in 1968 as a partnership among five entrepreneurs who sought to export products internationally. It expanded by opening offices in France, Belgium and the United Kingdom in the 1990s, and later opened its first North American branch in the United States in 2013.
Here are three key products selected by Archello as representative of Cupa Pizarras' offerings: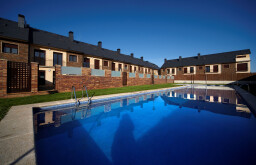 La Hacienda
Cupa Pizarras
THERMOSLATE® CASE STUDY | PROJECT DESCRIPTION This system, made up of 7 THERMOSLATE® collectors with a total area of 7.84 m2, generates sufficient power to cover 76% of the heating, domesti...
THERMOSLATE roof solar collectors use the properties of natural slate, converting sunlight to energy to produce heating or hot water. With a range suiting all construction systems, the product improves the energy efficiency of buildings.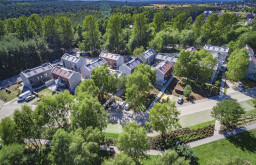 Rosevia Friends & Family Resort
FAKRO
Rosevia Resort is located in the most charming part of Kashubia in the close proximity of Rozewie Lighthouse between Władysławowo and Jastrzębia Góra. Architecture and infrastructure of the resort woven into the Coast...
CUPACLAD 101 Parellel is a rainscreen cladding system with aligned joints, generating a homogeneous composition that highlights the unique personality of natural slates. Its invisible fixation system permits the slate to become the main feature of a facade. The system is made up of 40x25 centimeter slates installed horizontally.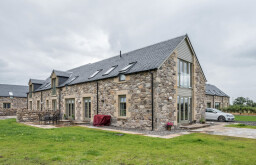 Powis Mains Farm
Cupa Pizarras
CUPA PIZARRAS slate has recently featured in the renovation of homes in the Scottish village of Blairlogie, guaranteeing durability and quality appearance, as well as retaining the heritage feel of the farm buildings...
Heavy 3 can last over a hundred years. It is extracted from a quarry in Leon which has been in operation for 125 years and continues to produce around 25,000 tons of slate each year. The slate is blue black with a slightly gritty texture, and in some samples well defined parallel lines are clearly visible on the cleavage surfaces. The product is offered in two thicknesses, 3.5 millimeters and 7 to 8 millimeters, the extra thickness and weight giving strength to withstand high wind speeds and driving rain.