Combining tradition and modernity in a virtuoso way, designer Daniela Hradilová is known for her design of holiday retreats in the Western Carpathian Mountains. Her latest work is an addition to a boutique hotel called Mezi Lukami – Czech for 'between meadows.'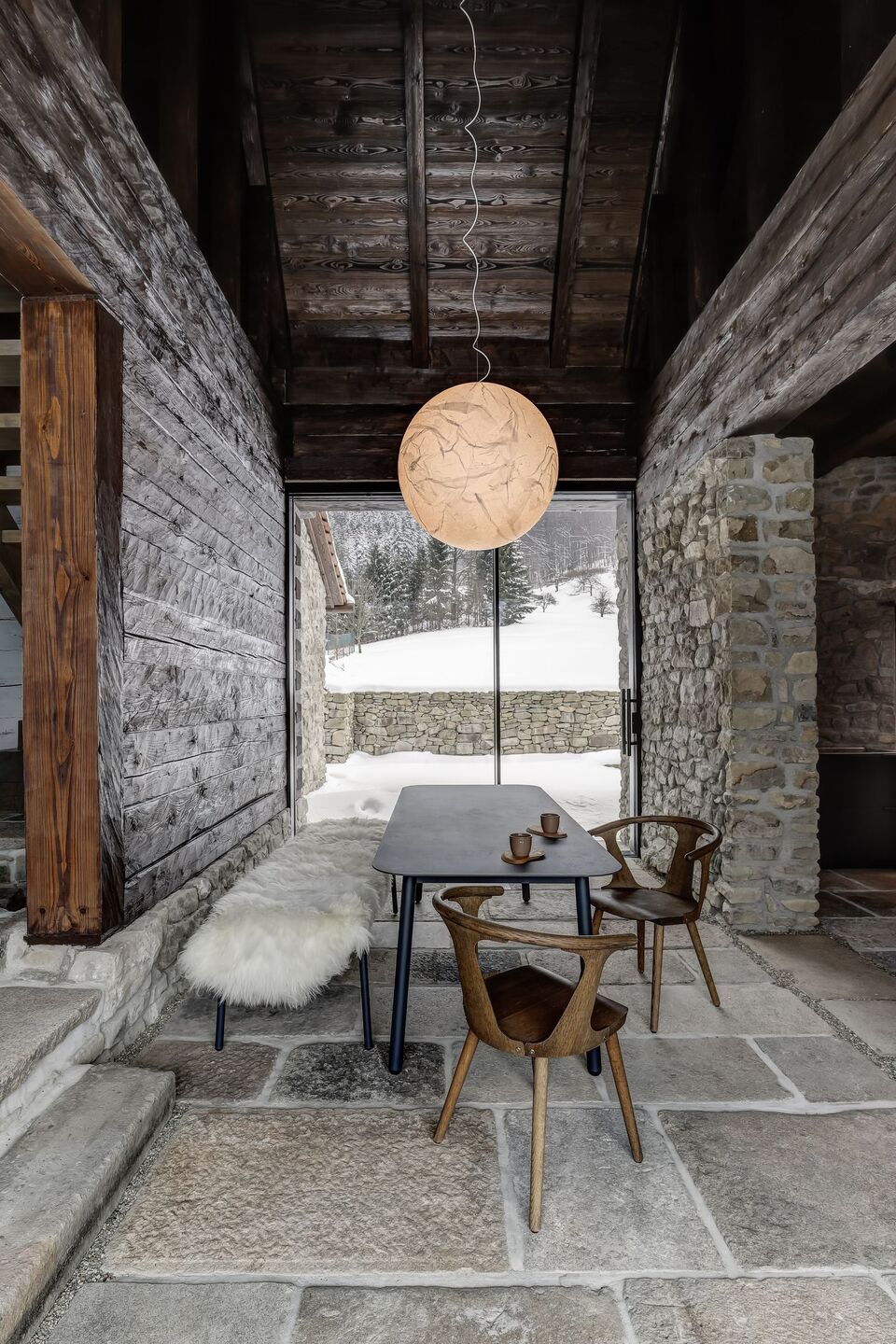 The project sees the reconstruction of a 19th-century wooden house with the help of local carpenters and stonemasons. The history of the building thus lives on in continuity with its location and relationship to surroundings.
Throughout, spaces are designed to emphasize opposites – old and new, light and dark, closed and open.
The two-part structure of the 260 square meter house has been retained and the former entrance hall transformed into a central living area. A former passageway between the house and barn, glazed on both sides, serves as a dining area with views towards nature.
Here visitors have the experience of sitting 'between meadows' and beneath a moon luminaire by designer Davide Groppi.