In a rural area of Belgium, Residence DDE by Govaert & Vanhoutte is situated amongst several detached houses on an irregularly shaped lot. In response to the site conditions, the house is sited far down into the terrain, well beyond the neighbouring houses. The house thus achieves a more private feeling and views of the landscape.
After driving down a treelined driveway a long concrete wall marks the house entry. From here, the plan folds out as a logical series of spaces, moving from the garage and laundry area near the entrance to a semi-closed office space and a large grand room containing an open plan living, dining and kitchen area. With expansive glazing towards the garden, the living spaces are bright and closely connected to the exterior while an overhanging upper level provides solar control and covered space on the terrace. The terrace also includes an east-west oriented swimming pool.
At the centre of the plan, an open staircase leads to the upper level. Upstairs there are two bedrooms for children and a third guest room grouped together. On the other side, a generous master bedroom includes a bathroom and wardrobe. Each bedroom has access towards the south-facing terrace and views of the garden and landscape. Providing shelter from the elements, the terrace is covered by a concrete canopy that is a key element in the overall form.
Children's centre in the Netherlands integrates old and new with thoughtful materials, detailing and spatial design
In Leeuwarden, the Netherlands, a primary school and children's daycare centre are integrated under one roof in a way that preserves existing architectural qualities while expanding and providing spaces in line with the provider's progressive teaching and learning principles.
Designed to accommodate over 200 children throughout the day, the existing school is reorganized around learning cluster with an emphasis on providing engaging spaces for play, cooperation and concentration. Elements such as stairs, which merge in placed into bleachers, are used strategically throughout to give a variety of heights, create and interest and provide platforms and spaces for use. And thanks to a central atrium, natural daylight falls into the building.
Concrete bands mark the edges of the building volumes and hand-formed masonry is used throughout the project. The brickwork and accented by beautiful iroko wood doors and window frames.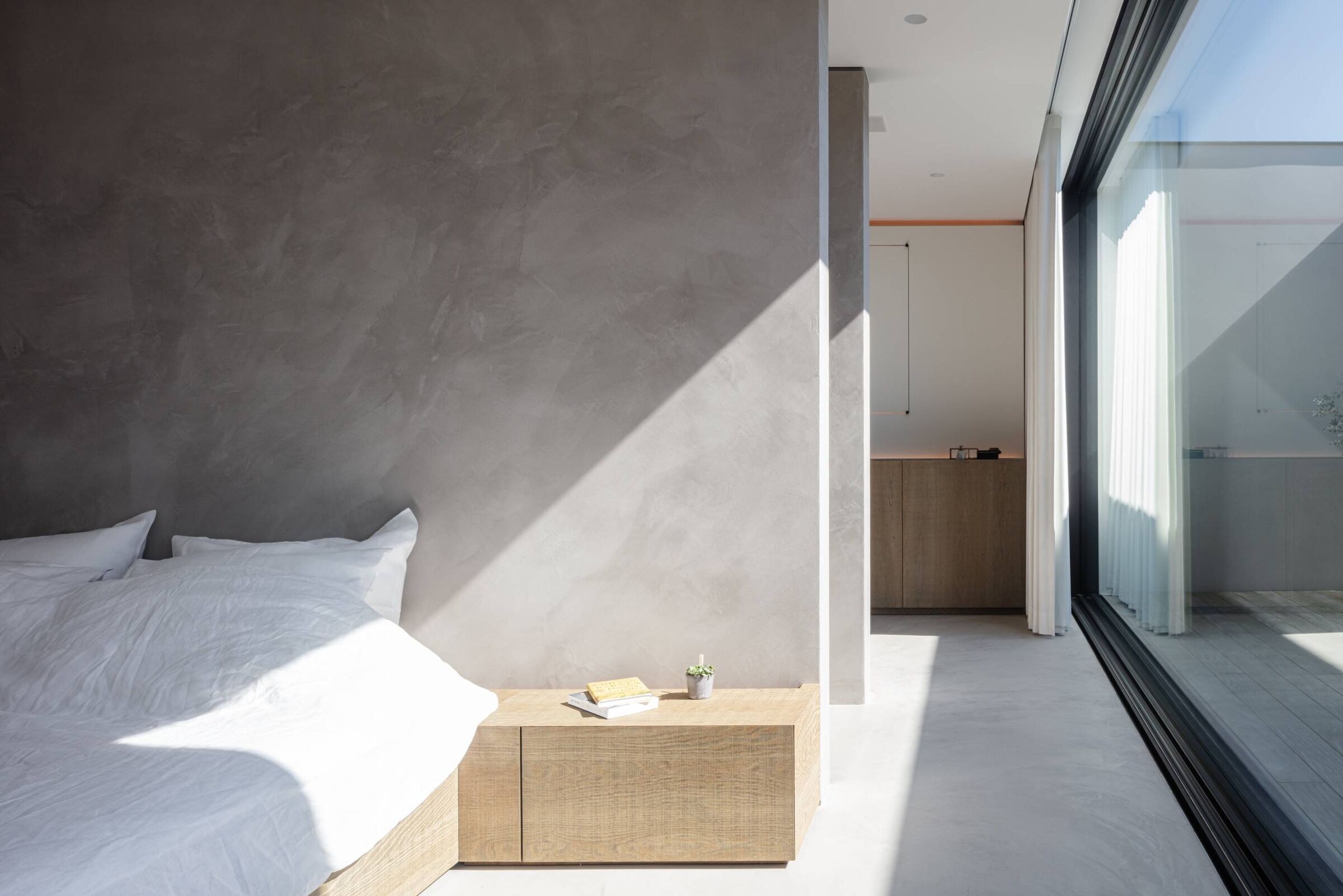 By integrating old and new with thoughtful materials, detailing and spatial design, the renewal of this building places children at the very heart of the community.