Located on the outskirts of southern Paris, 'Résidence Simone Veil' comprises 190 apartments for students. Designed by AAVP Architecture, compact apartment plans provide optimal living spaces while the exterior responds thoughtfully to the various architectural styles that surround.
The exterior façade is made up of several horizontal layers. A glazed ground level gives a sense of lightness at the building's base. Above this are three larchwood clad floors. The top floor is finished with drilled aluminium sheets. The layered nature of the façade aims to blend into the 'Fabourg' type of architecture that surrounds, particularly on the building sides that directly face the Cite Internationale Universitaire de Paris.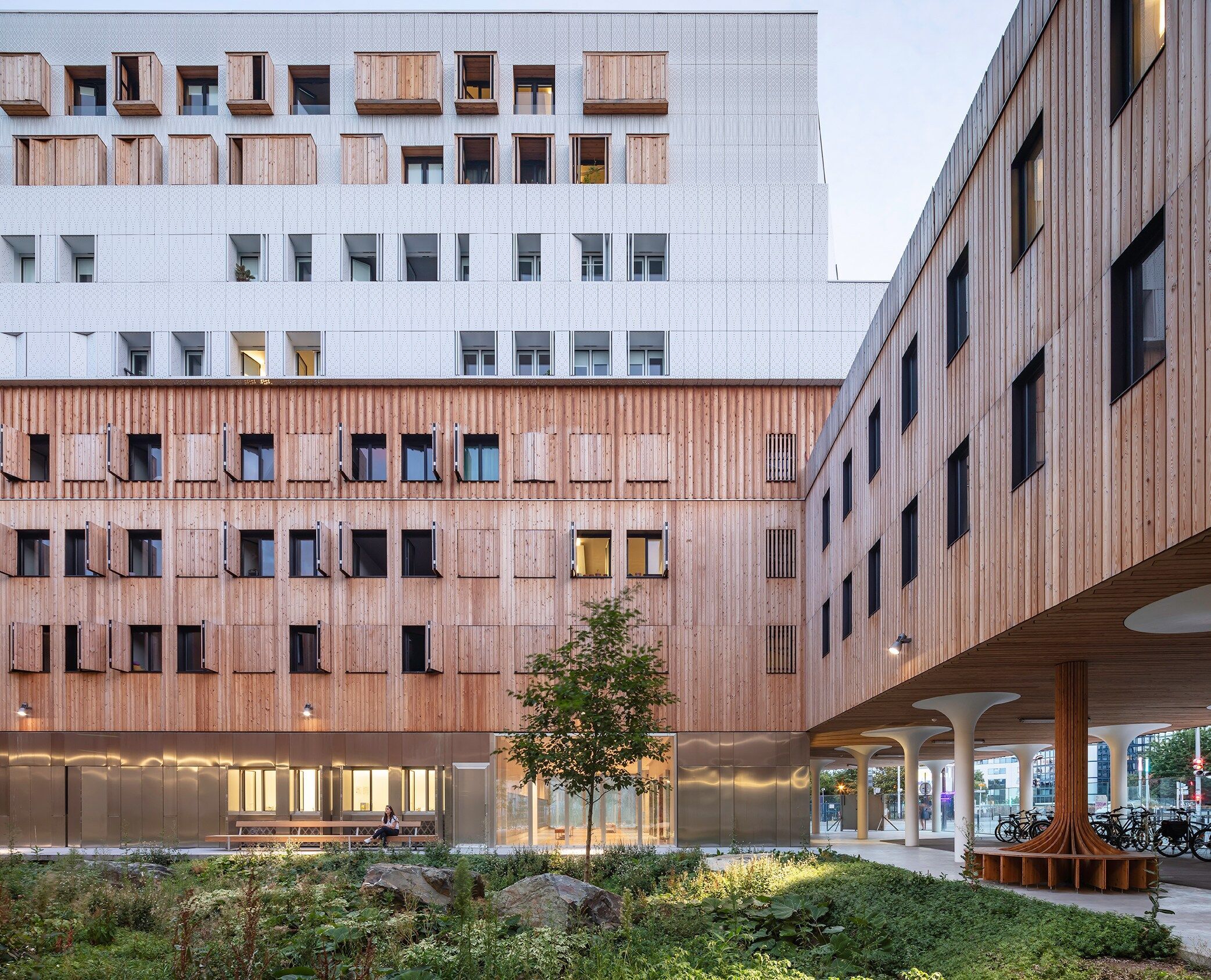 Certainly, being a student residence, cost, function and response to the environment were key elements. Far from the monolithic block forms that are sometimes associated with student housing buildings, the layered nature of the façade in combination with window shutters give the building a feeling of rhythm, particularly as they are randomly opened and closed by individual students.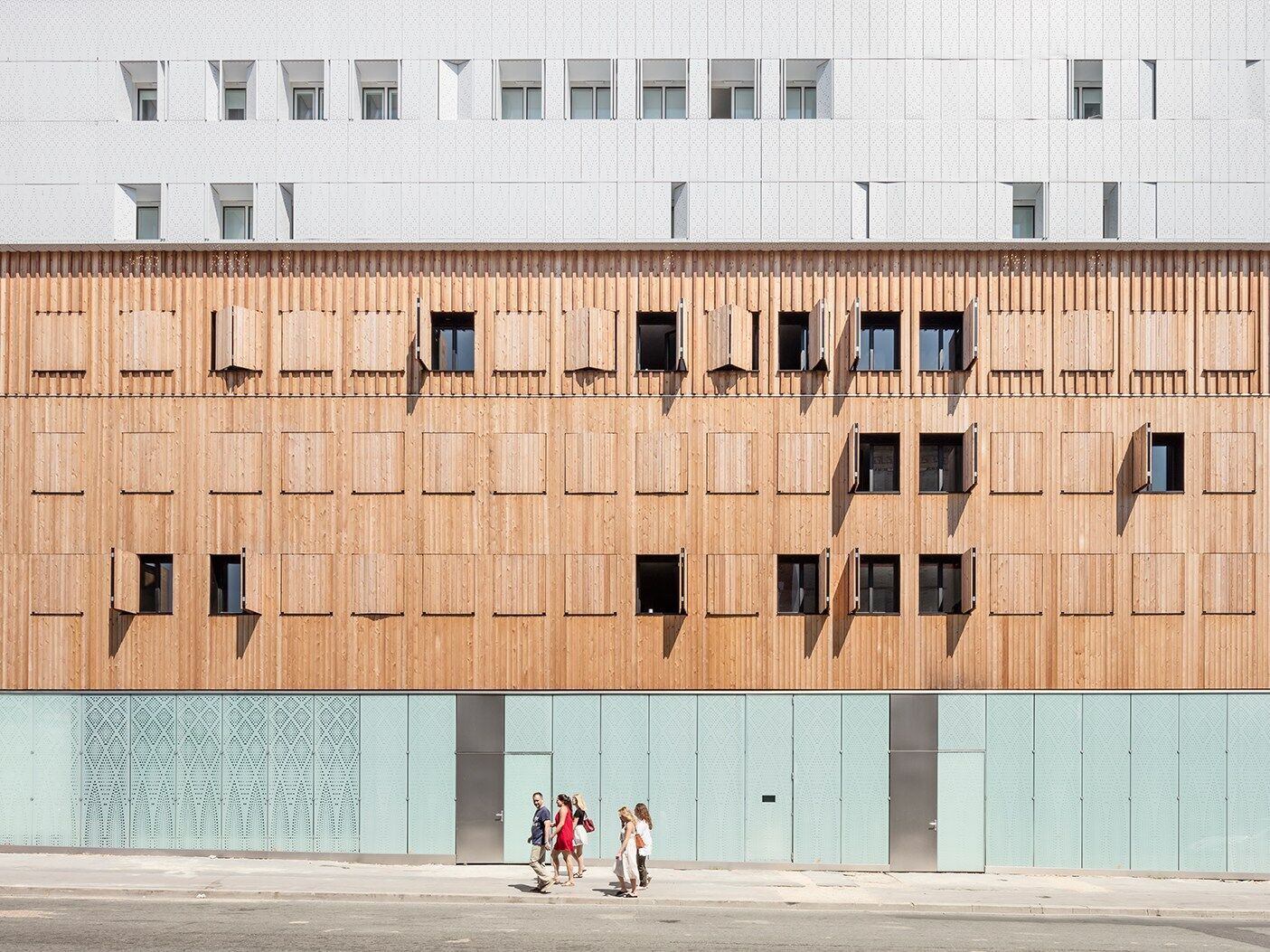 Inside, the apartments are highly compact, ranging from 20 m2 to 40 m2. The layouts include space for an entrance with a kitchenette beside it, as well as a living room and bathroom. The building also contains social spaces for leisure and also for work, helping to promote interaction between students.