Set atop Auqui hill, bordering the city of Quito, Horno De Pan, designed by Taller General and ERDC Arquitectos, is a vaulted brick house that retains a rural character while establishing a visual connection with the urban landscape.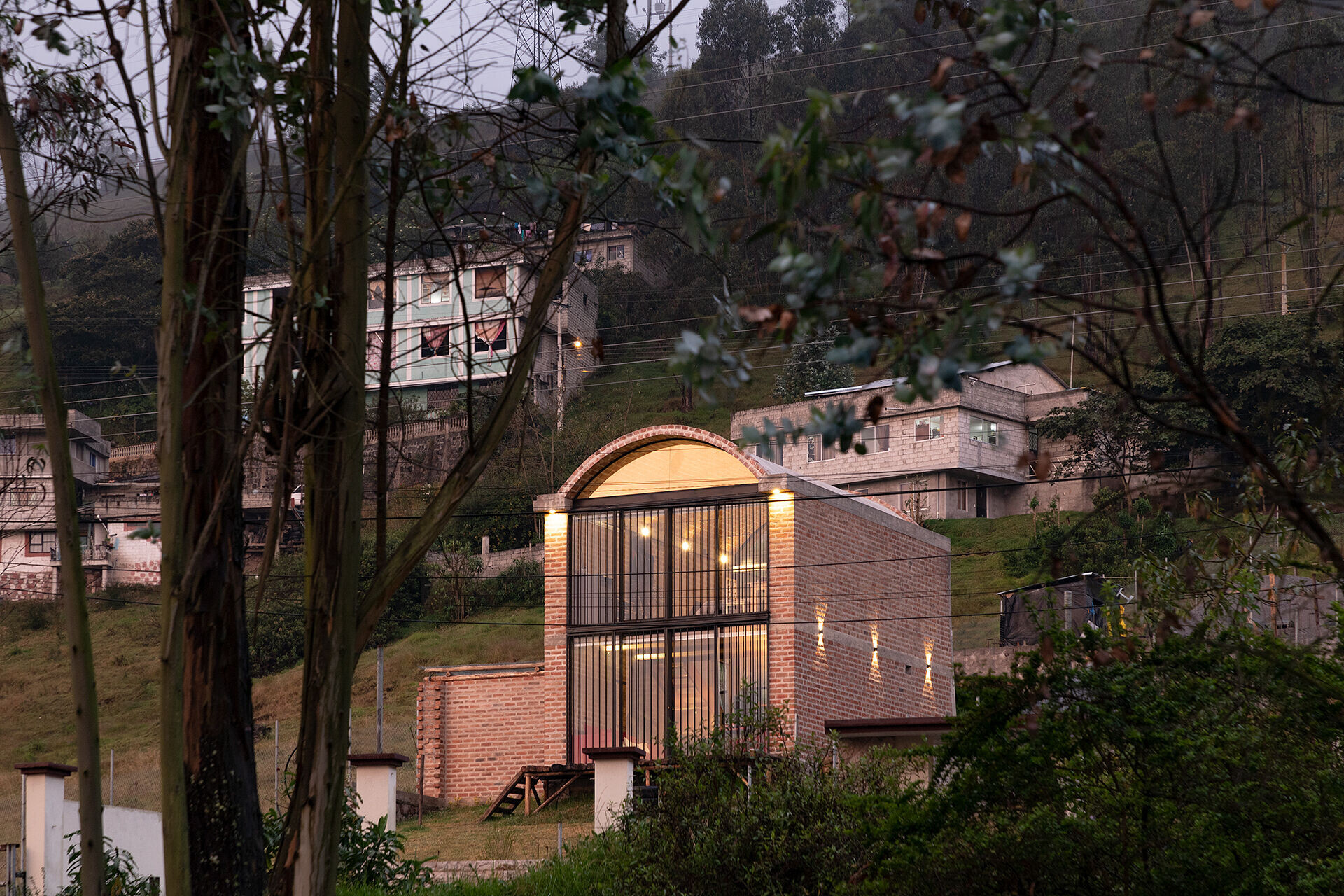 Built on a moderately sloping terrain with a variety of natural features around it like eucalyptus trees, pine trees, orchards, and animals, the house seamlessly adapts itself to the uneven topography of the site through a set of levels.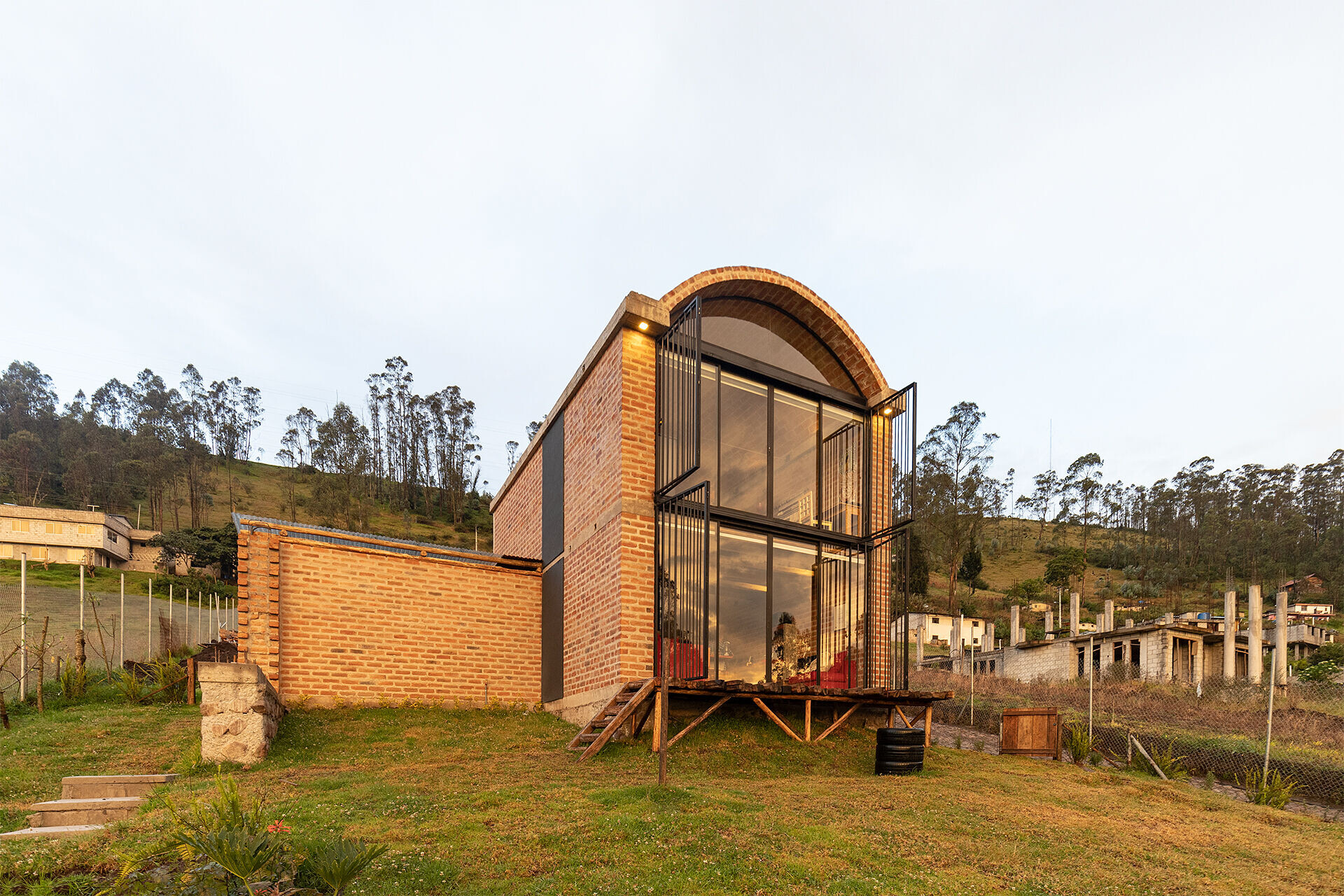 Featuring bricks as the star player, the sturdy material provides solutions for the project's roof, structure, and vertical and horizontal limits. Wide load-bearing brick walls resolve the vertical elements and provide mass for thermal comfort inside.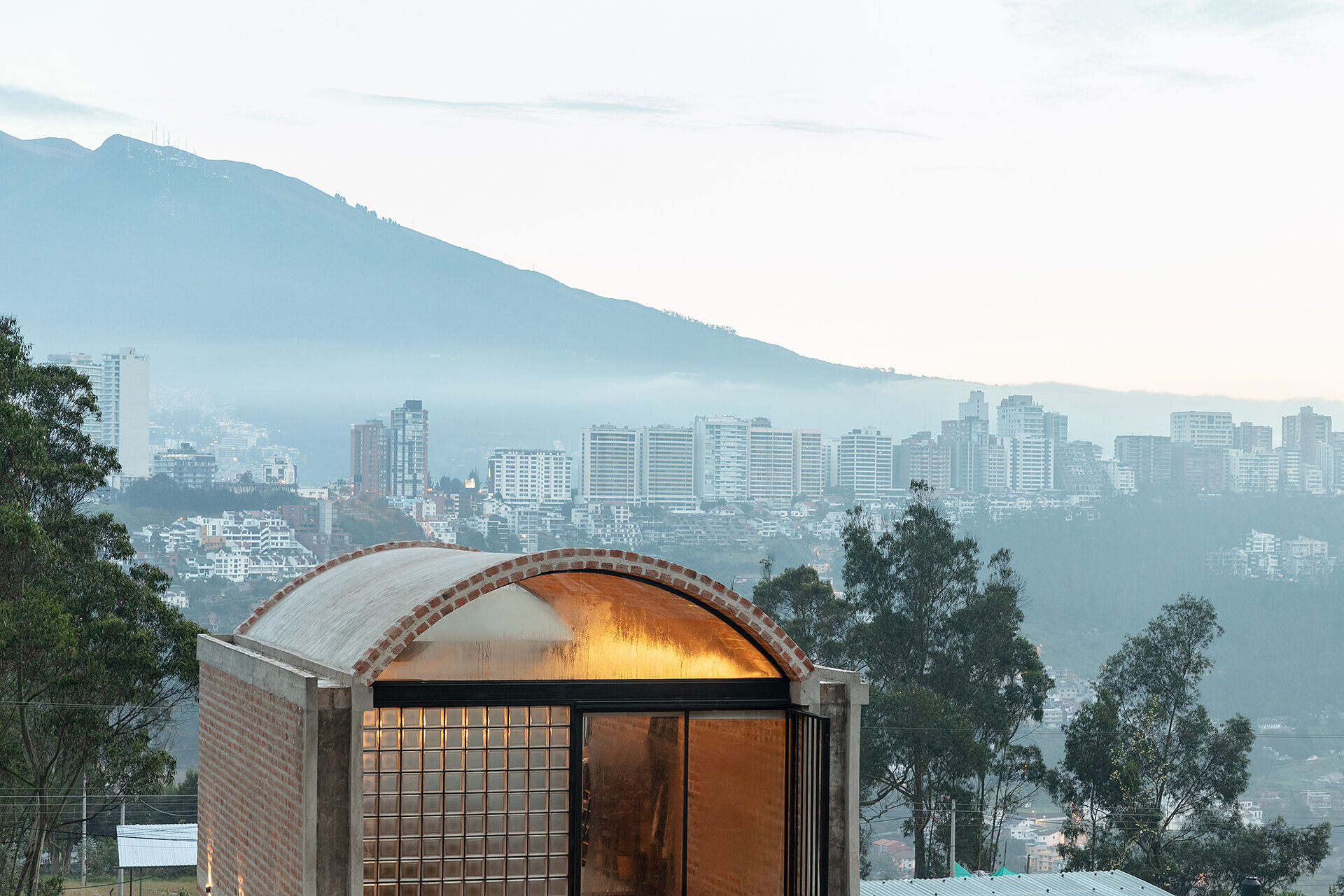 The roof showcases a lowered vault, a geometry that enables brick to be used as a horizontal element. However, due to the project's seismic zone location, a 3 cm thick concrete layer was added to the vault, creating a light cover with a sizable surface area.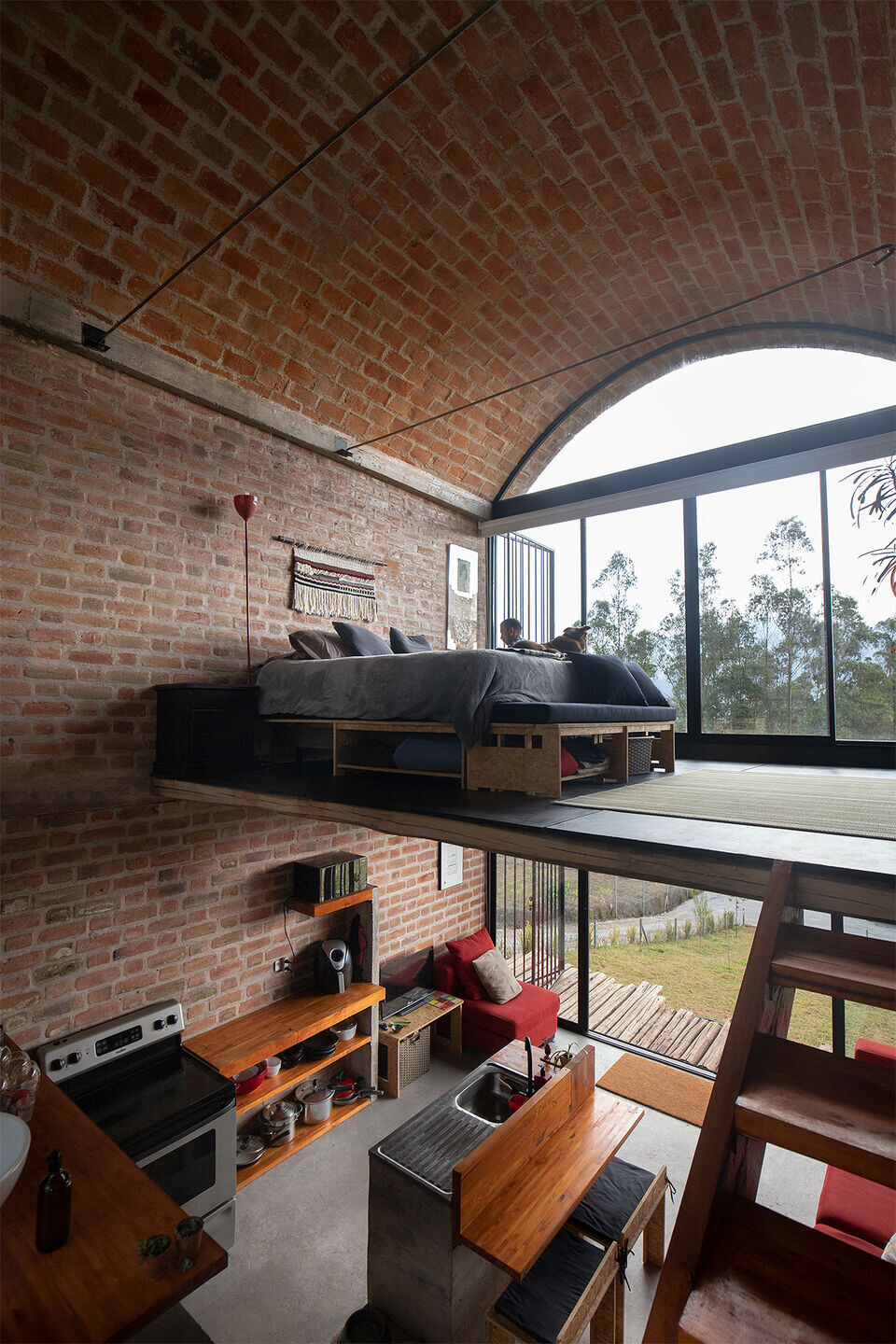 The 48 sqm house leaves scope for future interventions and expansion via its open floor plan, showcasing the project's versatility. The various living areas are distributed among the three interior levels, all having a panoramic view of the city.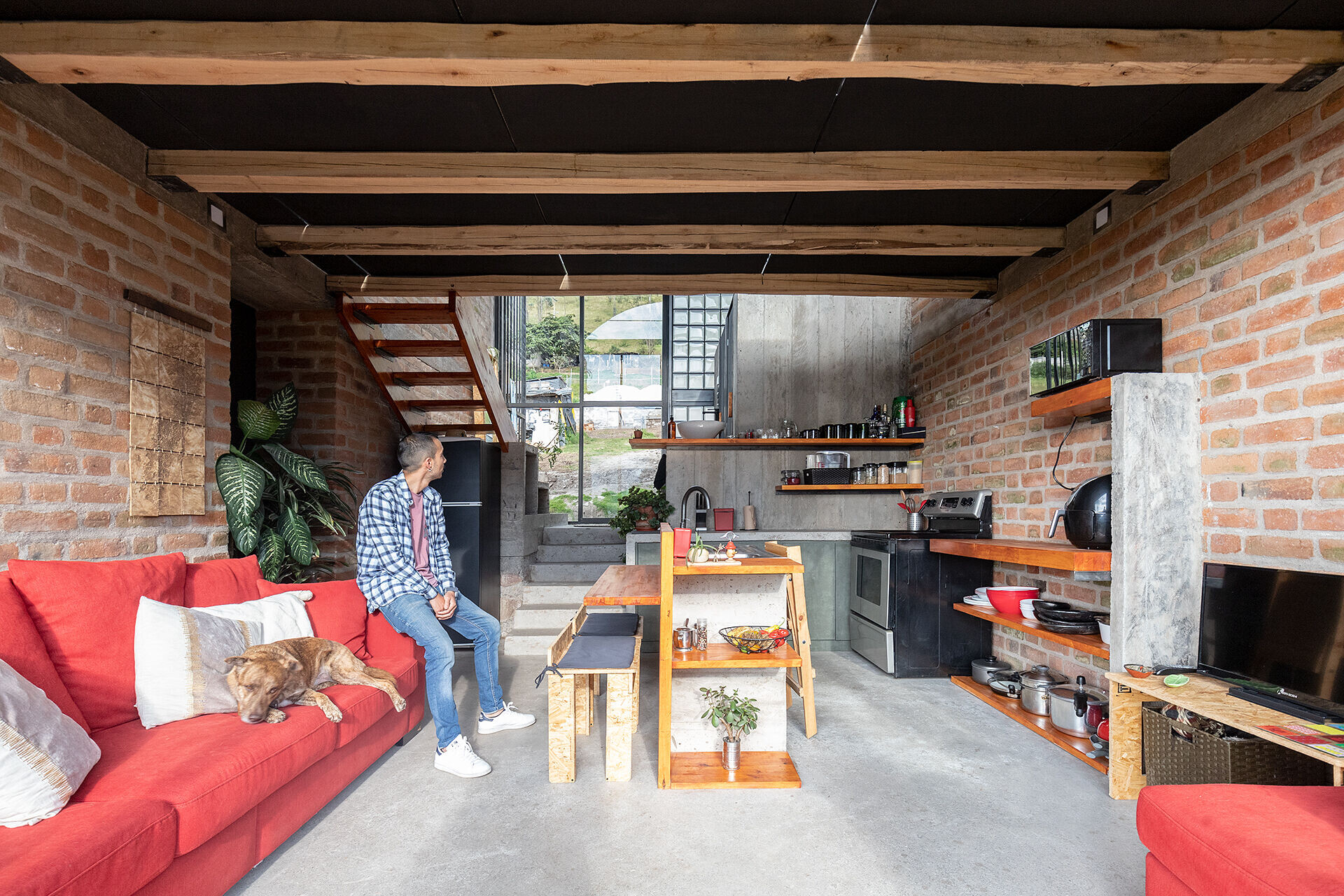 Therefore, the simple structure resembling a bread oven establishes a direct relationship with the mountain, the city and the countryside.