Vincent van Duysen looks for connections with tradition. He reinterprets the archetypical Flemish farm in a modern way and retains the fundamental hierarchy; a main building for the production and tasting of wine, a side building for equipment and a dwelling.
Both the previous use of the plot, asparagus cultivation, and new use as a winery have a linear planting and horizontal landscape in common. Van Duysen responds to this by creating a dialogue between the buildings and the landscape that respects its horizontal nature.
Van Duysen chooses to break the horizontal landscape with a vertical volume for the house. The gesture aims to give the dwelling more stature and slightly separate it in hierarchy from the functions related to viticulture.
The roof structure made out of dark wood and steel refers to typical truss constructions used in farm sheds. The dark tones contrast intentionally with the green character of the fields. The choice for pure and tactile materials attempt to result in a minimal and timeless design.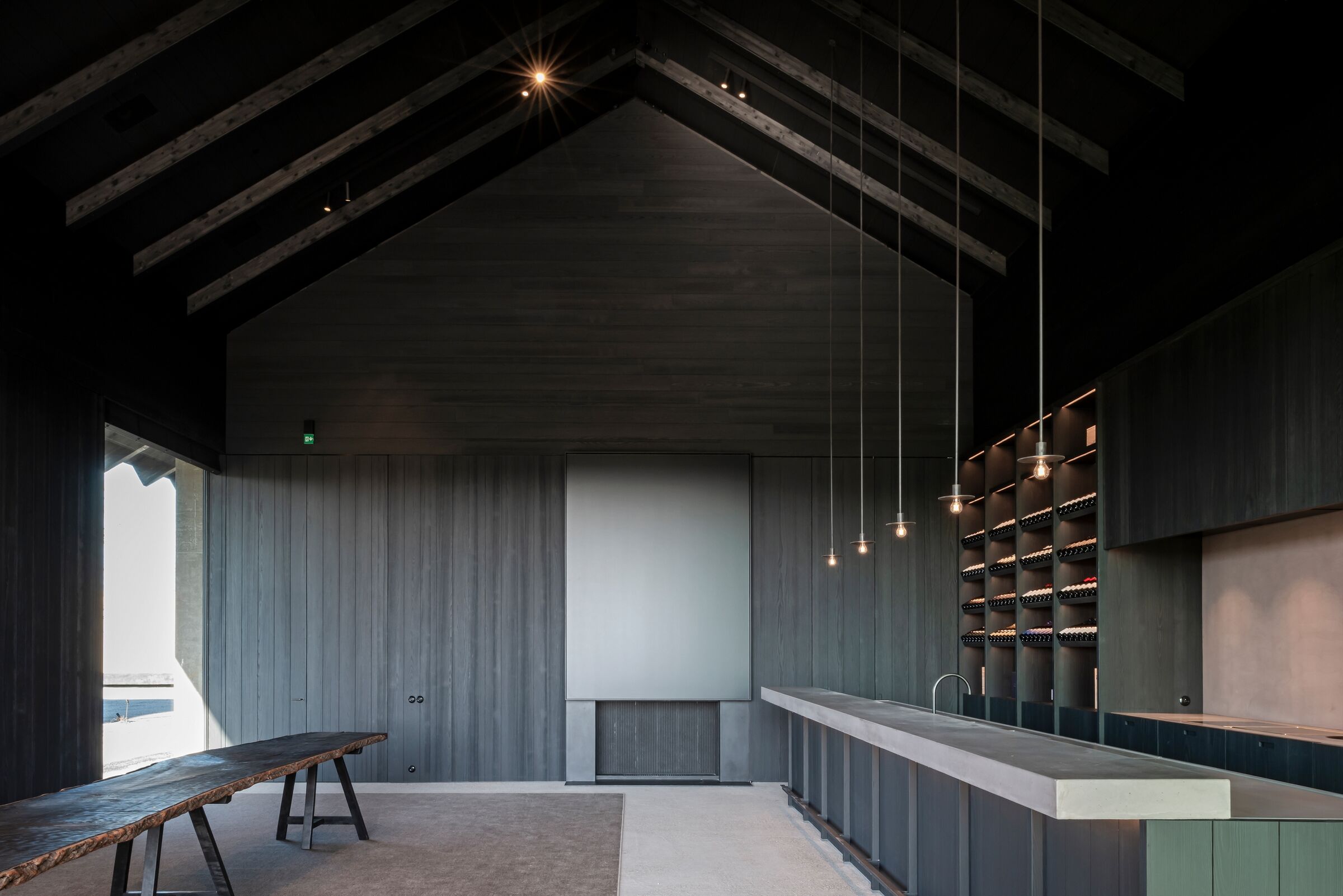 The brown-grey concrete forms the foundation of the building. The dark wood is Northern European larch in combination with laminated beams and roofing sheets. The courtyard and entrance terrain is paved in lava rock in order to connect to the earthy character of its surroundings and allow water to infiltrate the ground.
Van Duysen likes to apply layers and contrast to achieve a sensuality to his designs. The stratification does not lie in a multitude of materials, but can be described as a minimizing down to the essence through which authenticity, simplicity and purity are achieved.