1102 penthouse was designed as a reflection of the clients lavish yet austere lifestyle. The aspirations of high living are challenged by domestic realities of maintaining a functional household. Therein lay the challenge of adapting the spaces of a standardized apartment to serve the family's specific needs.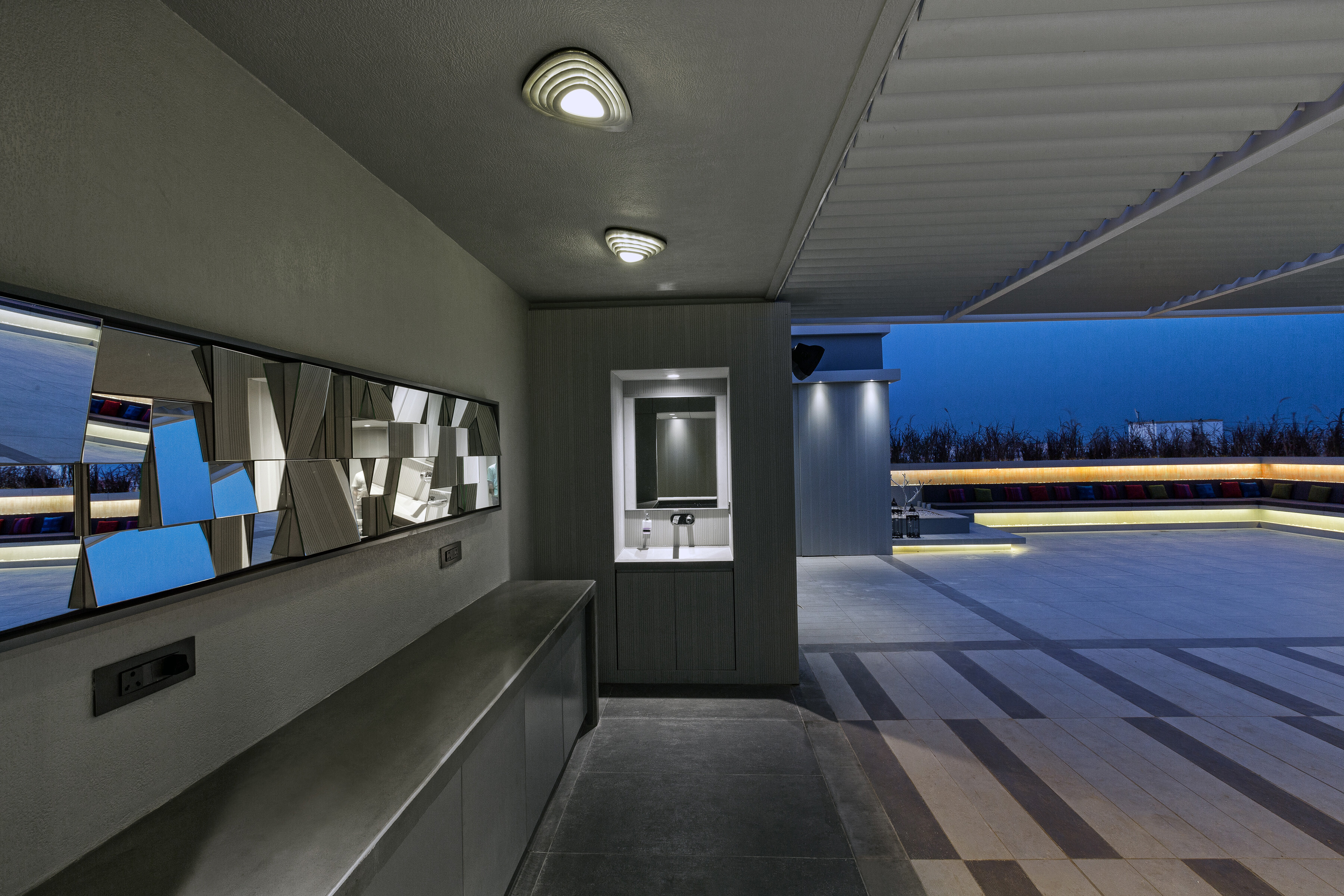 Located in the upmarket neighbourhood of Judges Bungalow Road in Ahmedabad, India, the duplex penthouse comprises of the internally connected, two west wing apartment units on the 11th and 12th floor of Paarijat Residences.
The home is designed as a serene escape from the riot of sounds and sights of the city. The spaces enveloped in neutral tones are intended to have a calm the senses and prepare them to better enjoy the finer nuances of the design, brought about with meticulous craftsmanship. Grey and white surfaces with discrete, novel forms unify the house, and provide the ideal canvas for a splash of colour. The carefully selected decor with intriguing lighting design and customized artworks add character to the spaces. Be it climbing the dramatic staircase or dining at the breakfast table, the attempted blending of artistry into every space elevates its humble function to an event.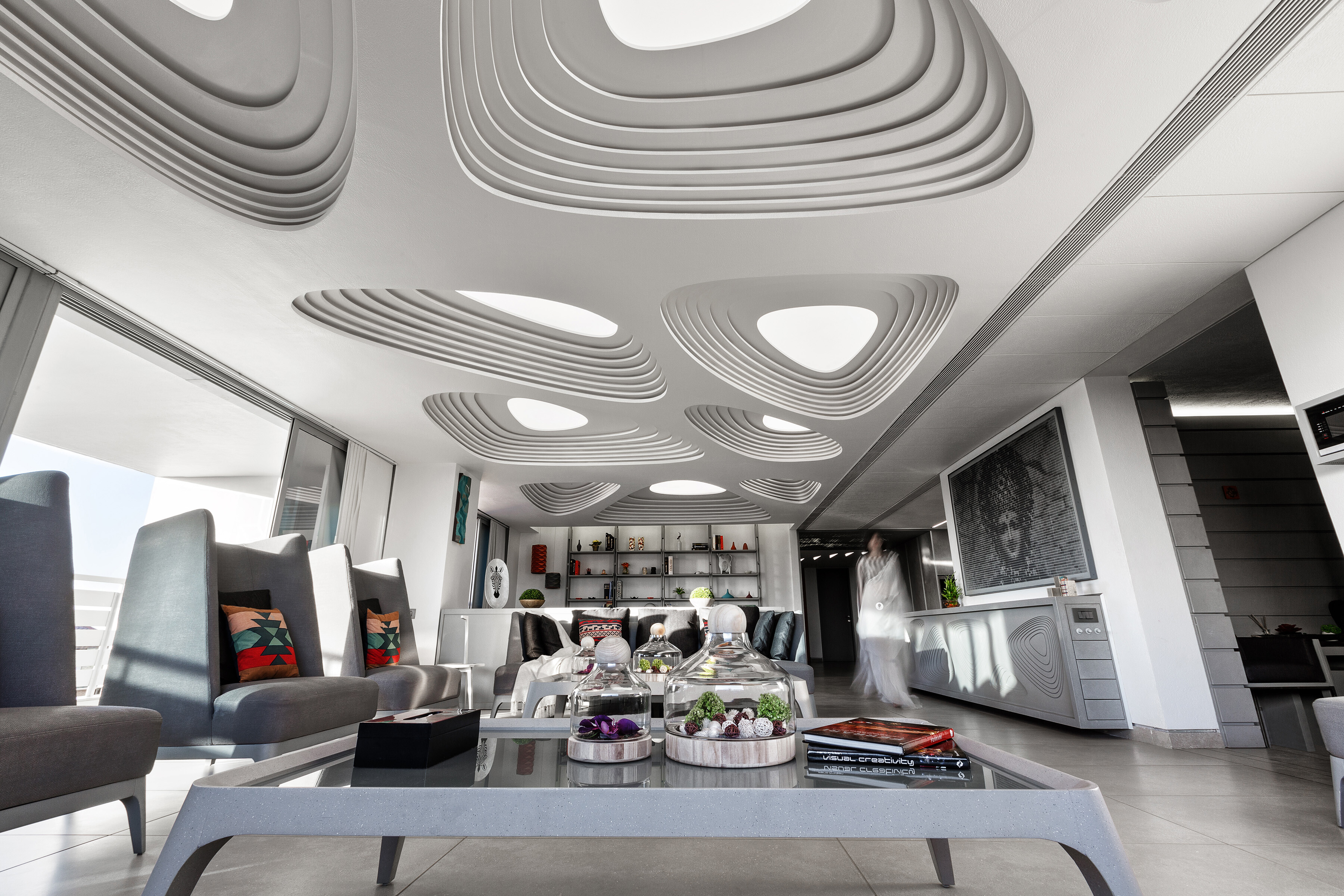 Material exploration has allowed the play of forms, texture and pattern to be experienced at varied scales. Metal and wood serve as structure for the forms that are discreet and follow a linear language. Sheets of ultra thin ceramic and metal form patterned screens that reveal subtle imagery when they are back-lit but blend and disappear into the textured stone and plastered surfaces around it with deceptive ease at the flick of a switch. The importance of light in design is made evident with the detail and exploration in the way the source is both revealed and concealed. Light seems to be 'served' in inverted bowls and ooze out of narrow slits through the walls and ceiling. Multiple configurations of LED and low-energy fluorescent lamps create suitable ambiances for any occasion.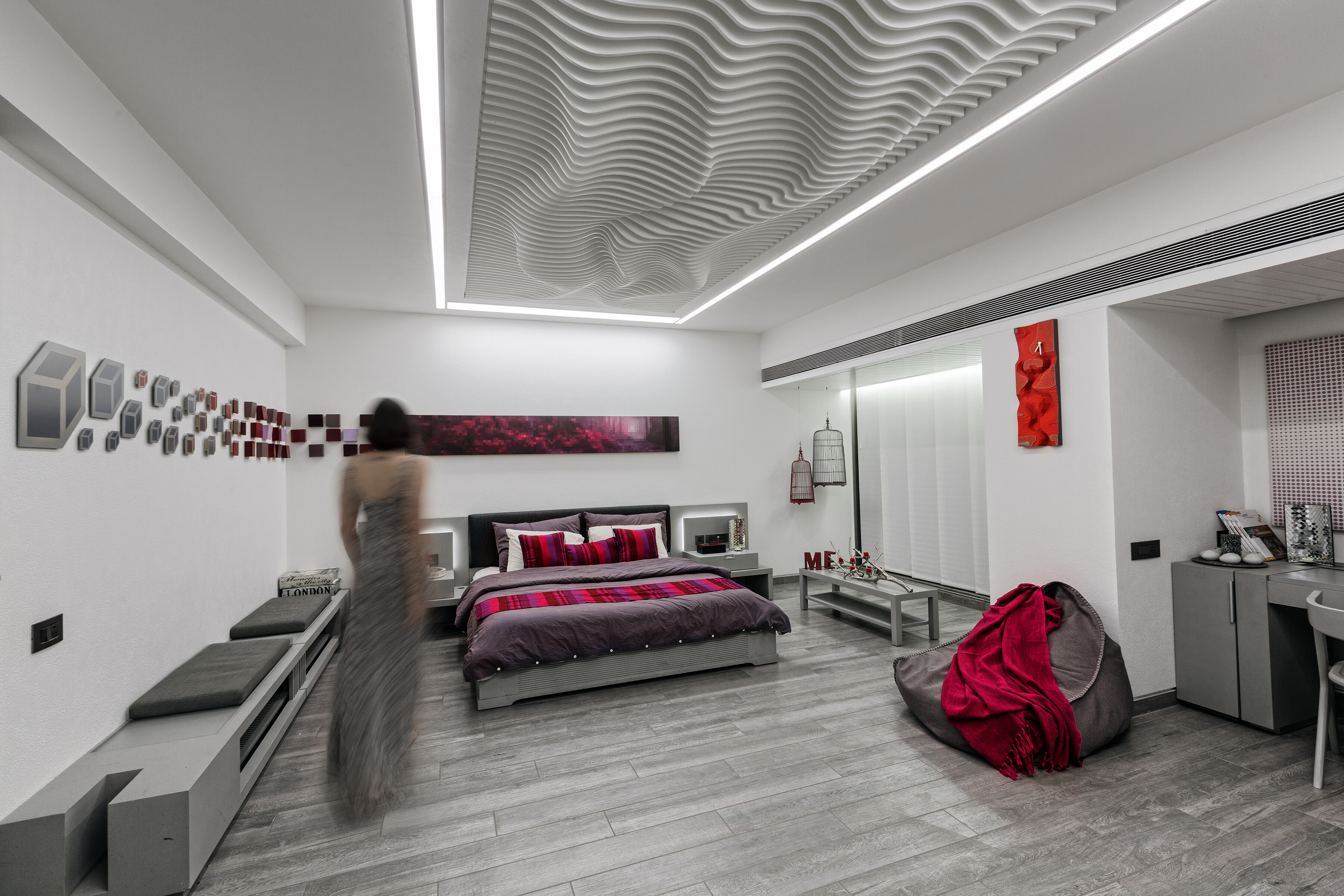 The staircase is an event in itself, a performance that transforms the foyer into a rhythmic play of planes. A potentially mundane element becomes a visual and sculptural delight. It lends itself to the setting of an ideal family portrait but could just as easily steal the show. The influence of its form extends to the spaces adjoining it, and when seen from a certain vantage point, the drama ceases and the hard liners melt into the monochrome.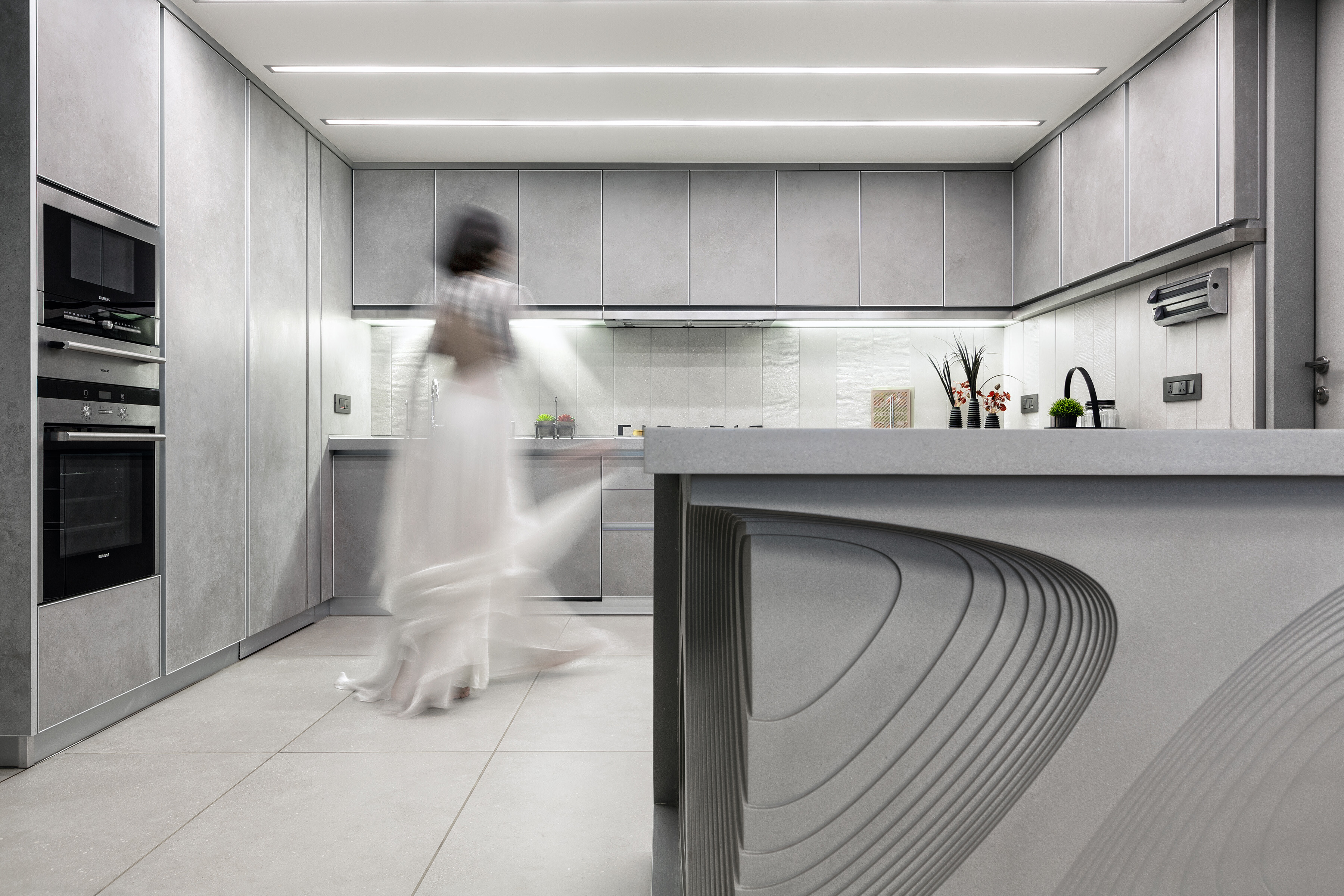 The staircase leads to the terrace - a small measure of the sky secluded for the residents - where the family enjoys their evening meals with the ever-rising city skyline as background, complimented with a Zen - like approach to landscape. The soft lighting helps create an almost meditative atmosphere. A change in the music may easily set up a transformation of the space into a vibrant celebration to share with friends and loved ones.