Tennis is a game of strategy with a player's game plan dependent on the skilful deployment of key manoeuvres whilst responding to unexpected challenges. In the case of the 15/Love House, a new family residence built on the site of a former tennis court, the metaphor seems apt.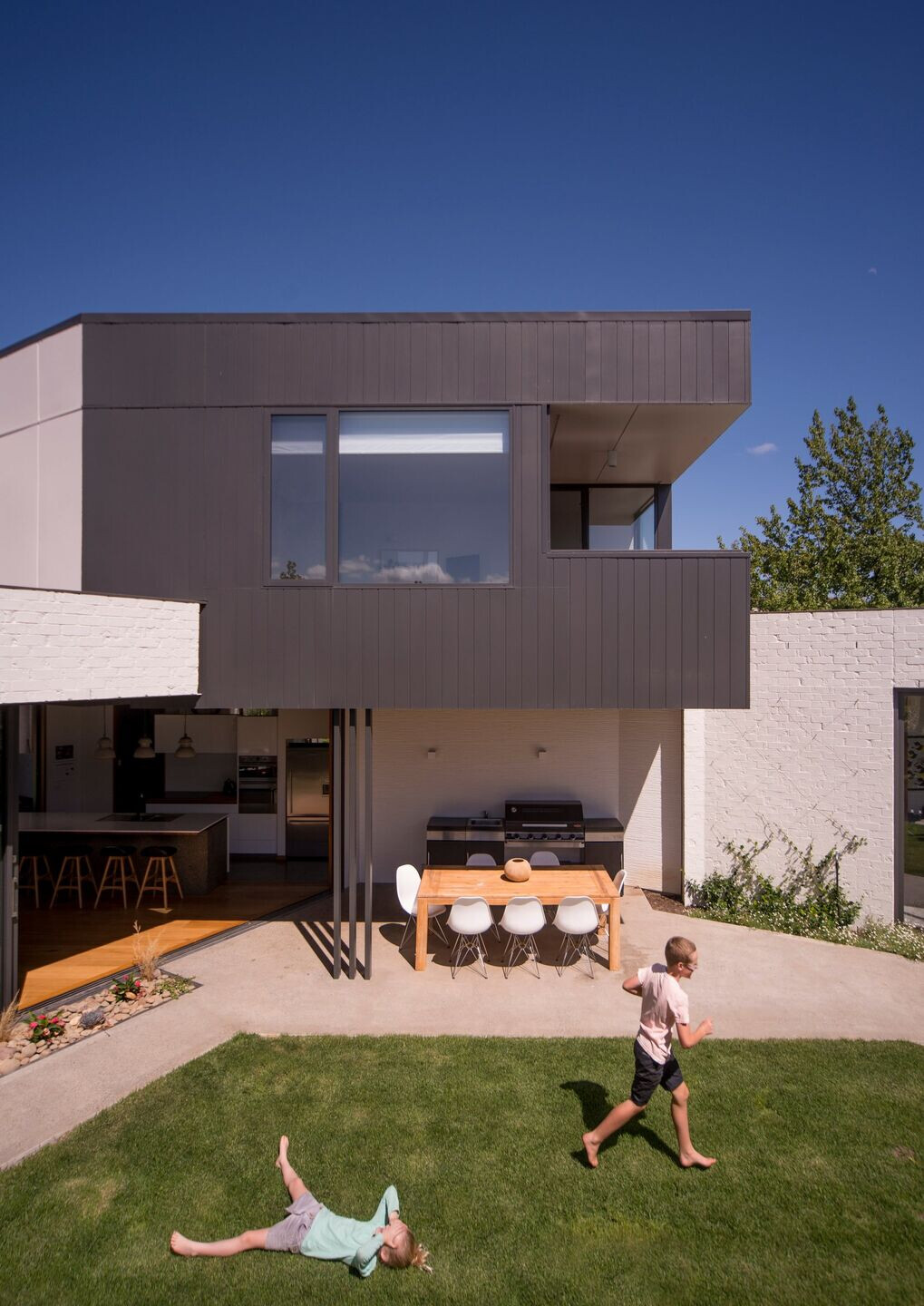 The strategy for the 15/Love House evolved from a desire for a home where living could happen both indoors and out. The client and their extended family are close-knit and socialising is mostly impromptu — often with up to six adults and nine children taking over the spaces.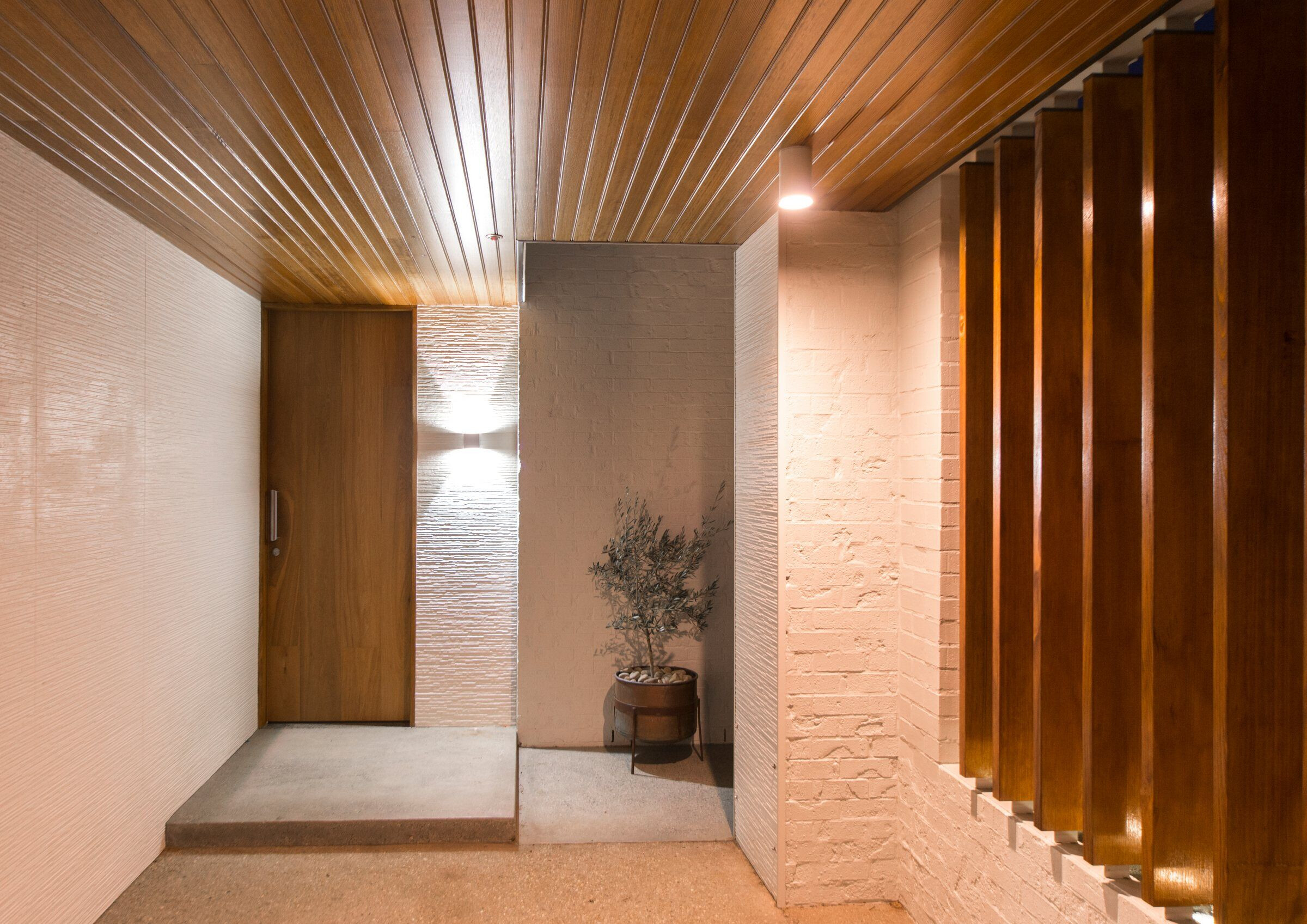 By cutting away the central mass of the house a courtyard is formed. Not only does this allow the sun to penetrate deep into the internal living spaces but, more importantly, it provides opportunities for the house to grow seamlessly and allows family life to interact. Organised around the idea of 'served and servant space' the non-habitable areas are subservient to the habitable spaces, allowing the living areas to connect with both the courtyard and rear garden.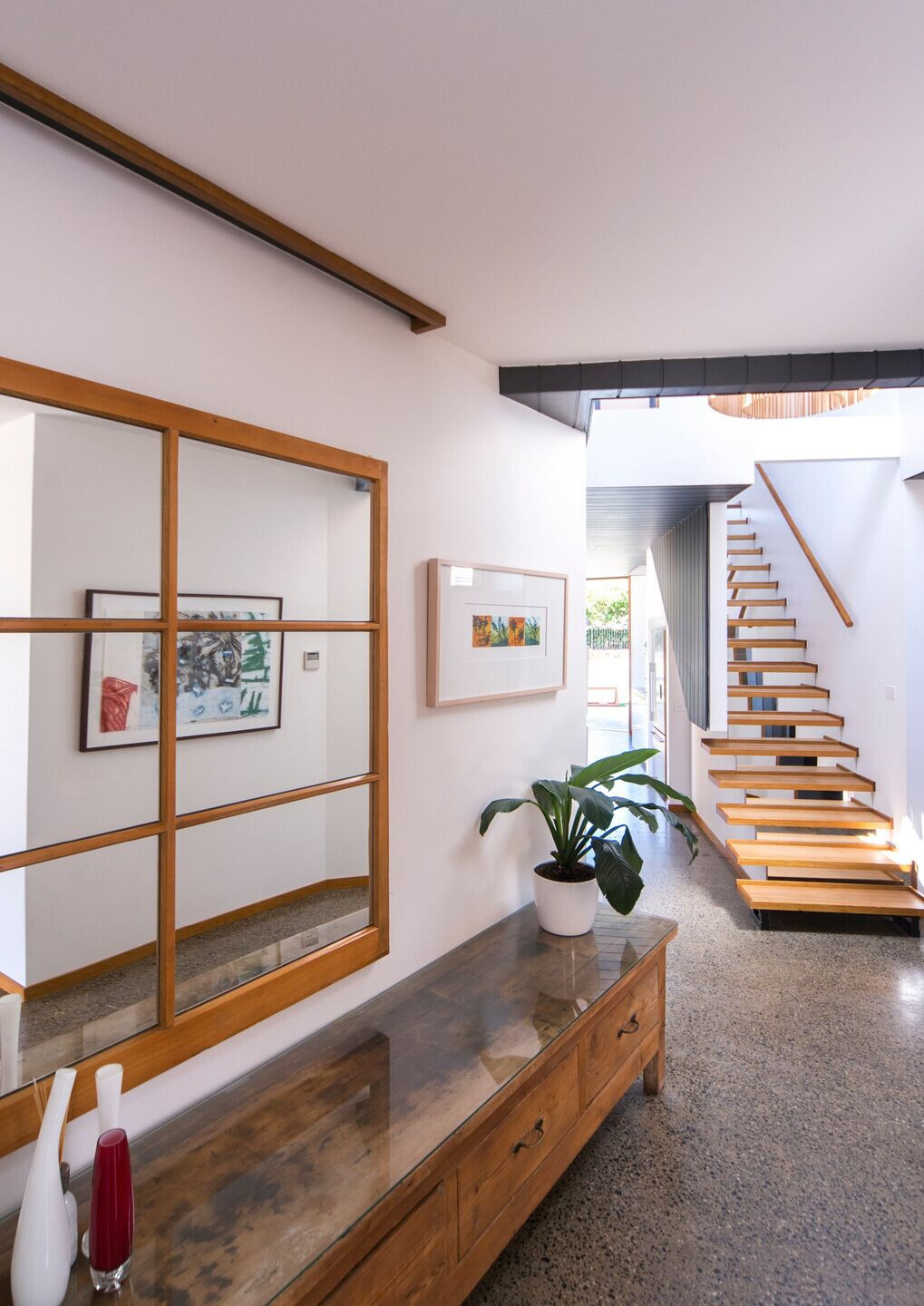 The first floor level is not immediately evident, only after you enter does its existence become clear with visual connections achieved through the use of voids. The lower floor spaces connect with intimate views of family life, whilst the first floor accesses distant views to the surrounding mountains, providing a release from the cramped nature of suburban living.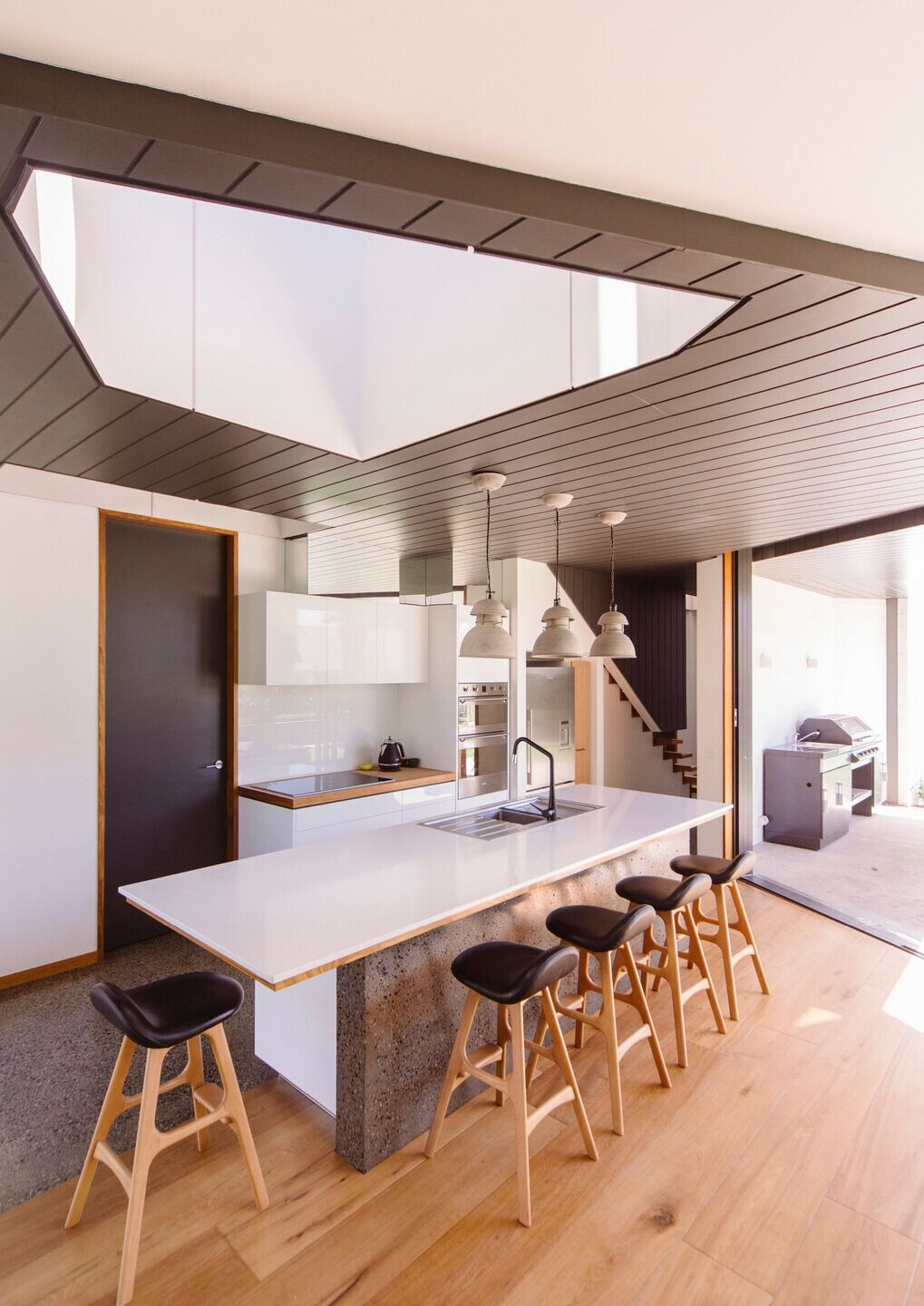 Just as a player bluffs their opponent in the successful delivery of a drop shot, the house presents in an unassuming way to the street, an attitude that is reinforced by the subdued material palette and simple detailing. It does not announce the involvement of an architect but instead subtly whispers it, only revealing its true nature and complexity when one experiences the spaces first hand. In doing so, this modest facade allows Cumulus to deliver a series of innovative spatial moves that enables the residence to advance the status quo of suburban living.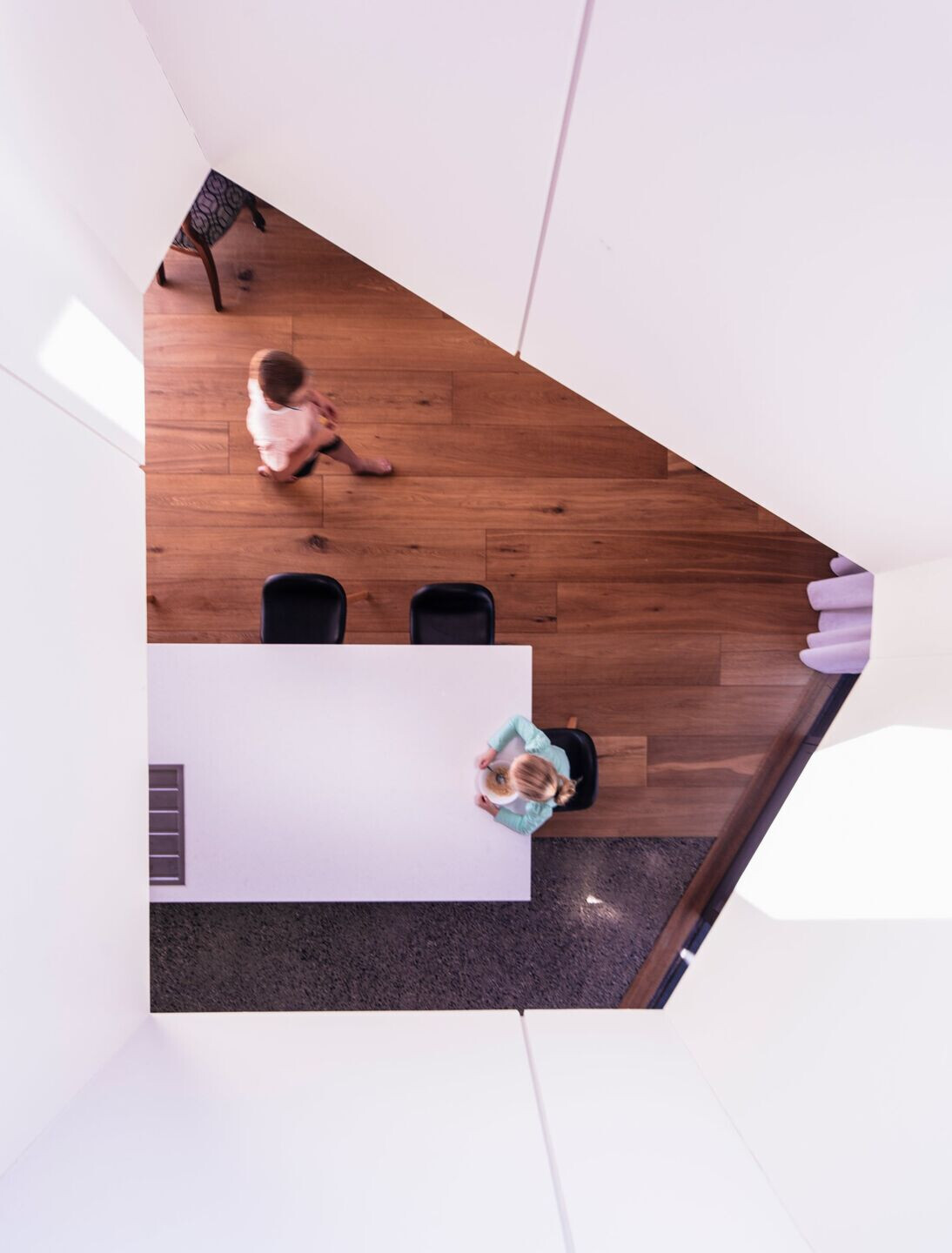 The project won the 2014 Tasmanian Architecture Awards: Award for Residential Architecture – Houses (New).
Cumulus Team: Todd Henderson, Peter Walker, Kylee Scott, Guy Edwards
Collaborators
• AJL Consulting Engineers
• Impact Kitchens
• Nicholls Constructions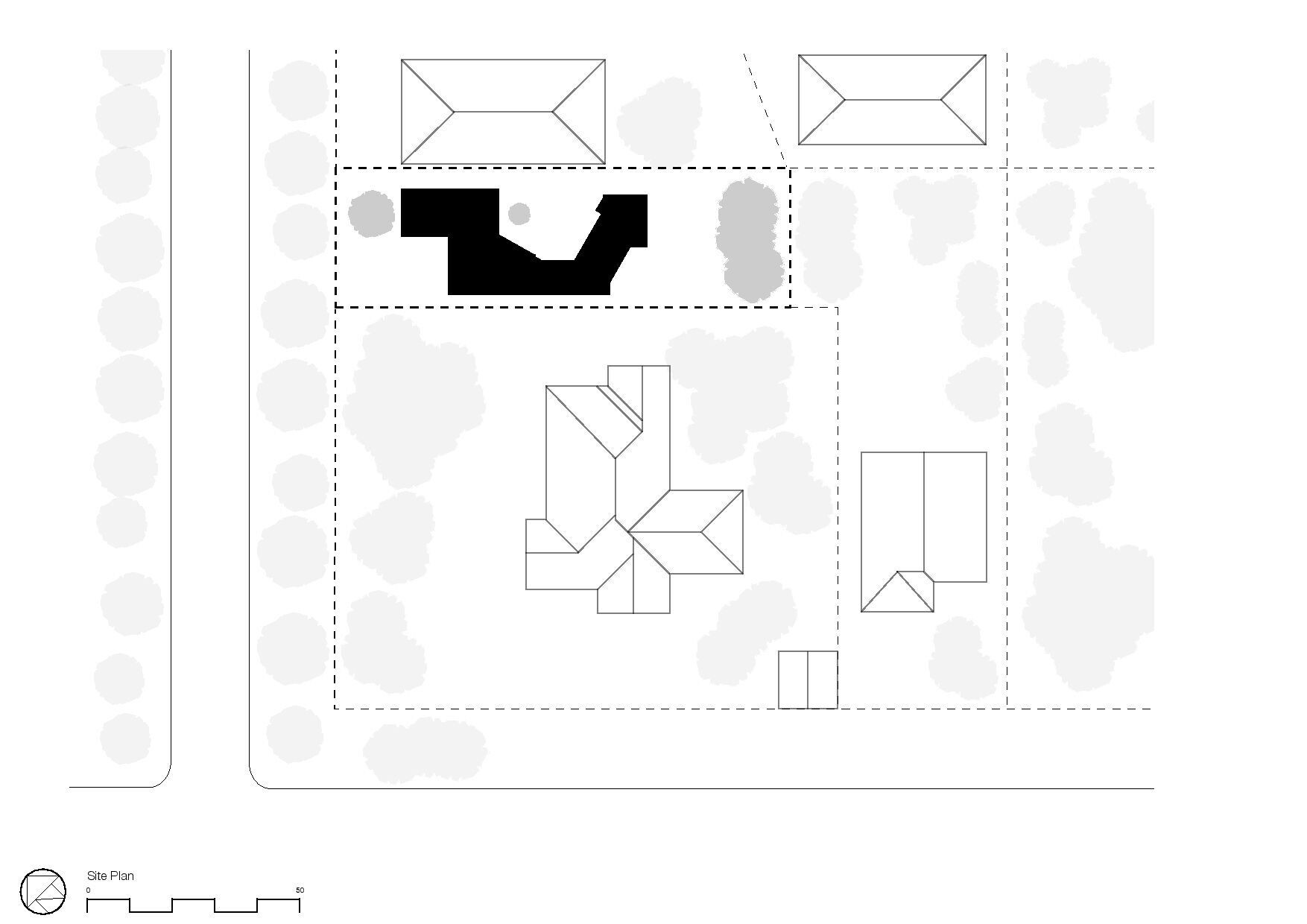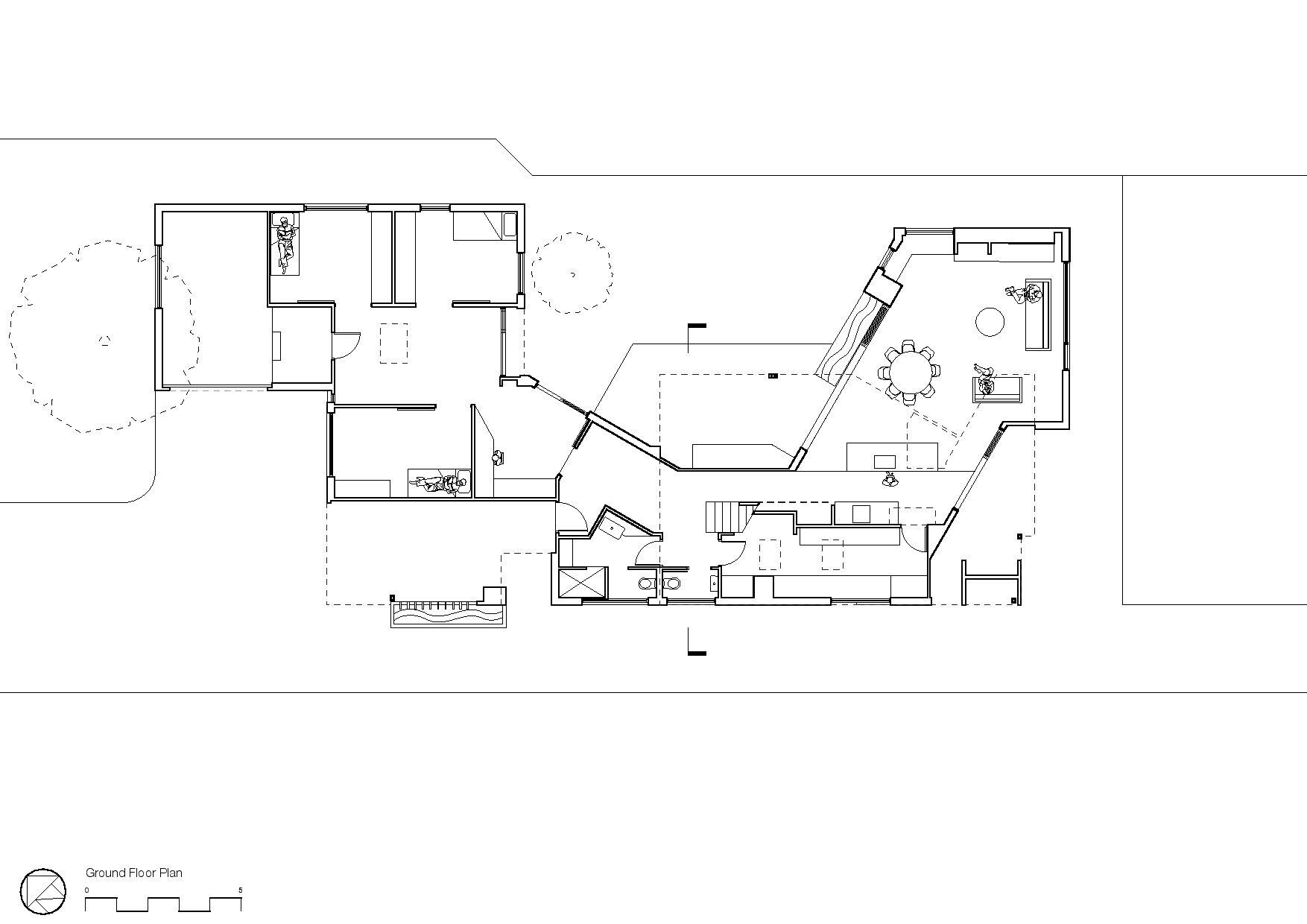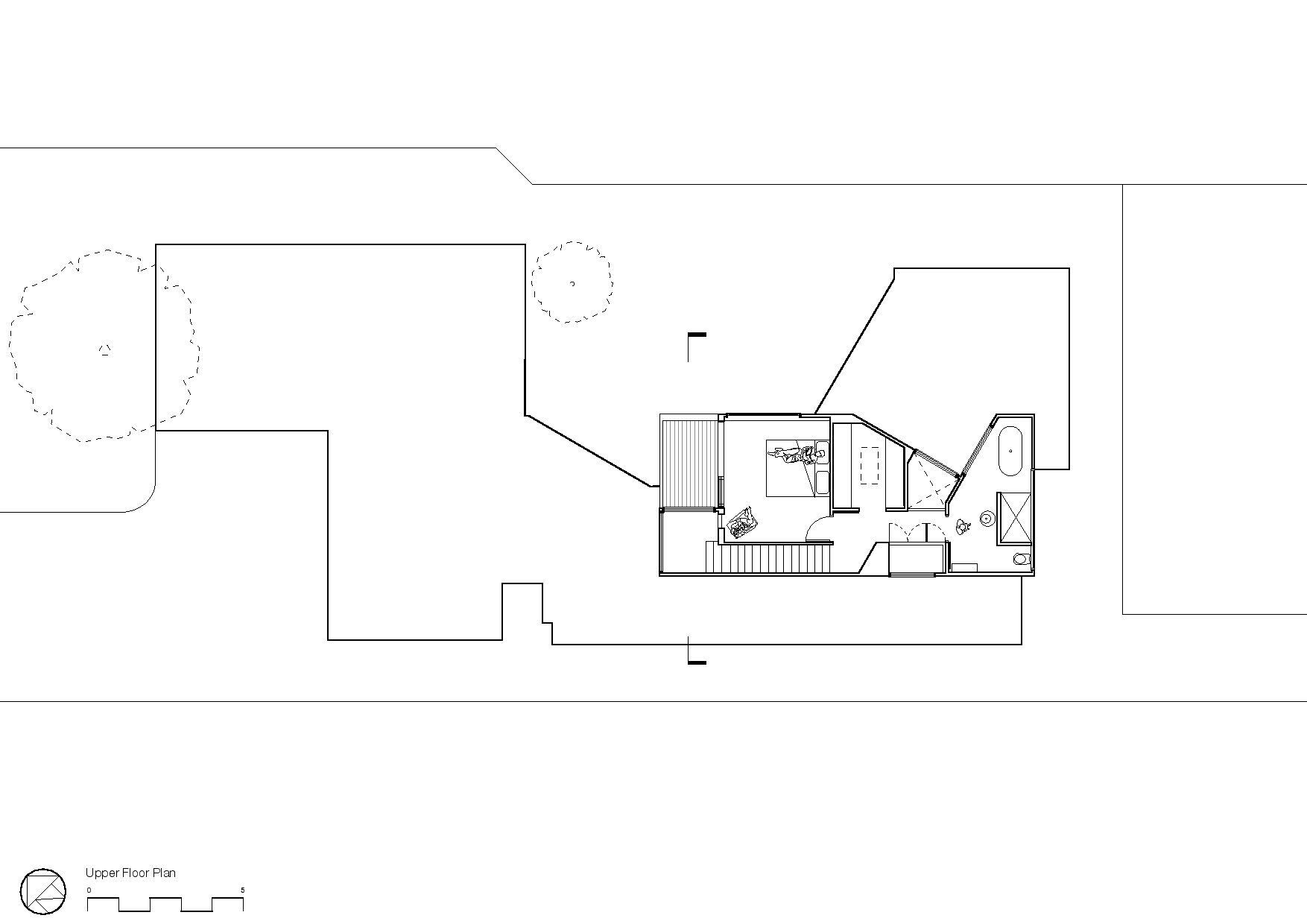 Material Used:
1. Facade cladding: Austral Brick commons painted, James Hardie scyon
2. Flooring: Concrete and Royal Oak
3. Doors: AWS vantage
4. Windows: AWS vantage
5. Roofing: Colorbond, Trimdek
6. Interior lighting: Units