Making a grand statement.
First impressions are incredibly important. This sentiment certainly rings true for the development of a high-end, premium commercial tower entrance. Being the first point of contact and interaction that people have with the space, it was critical that 320 Pitt Street reflected an urban identity that was welcoming yet finely detailed.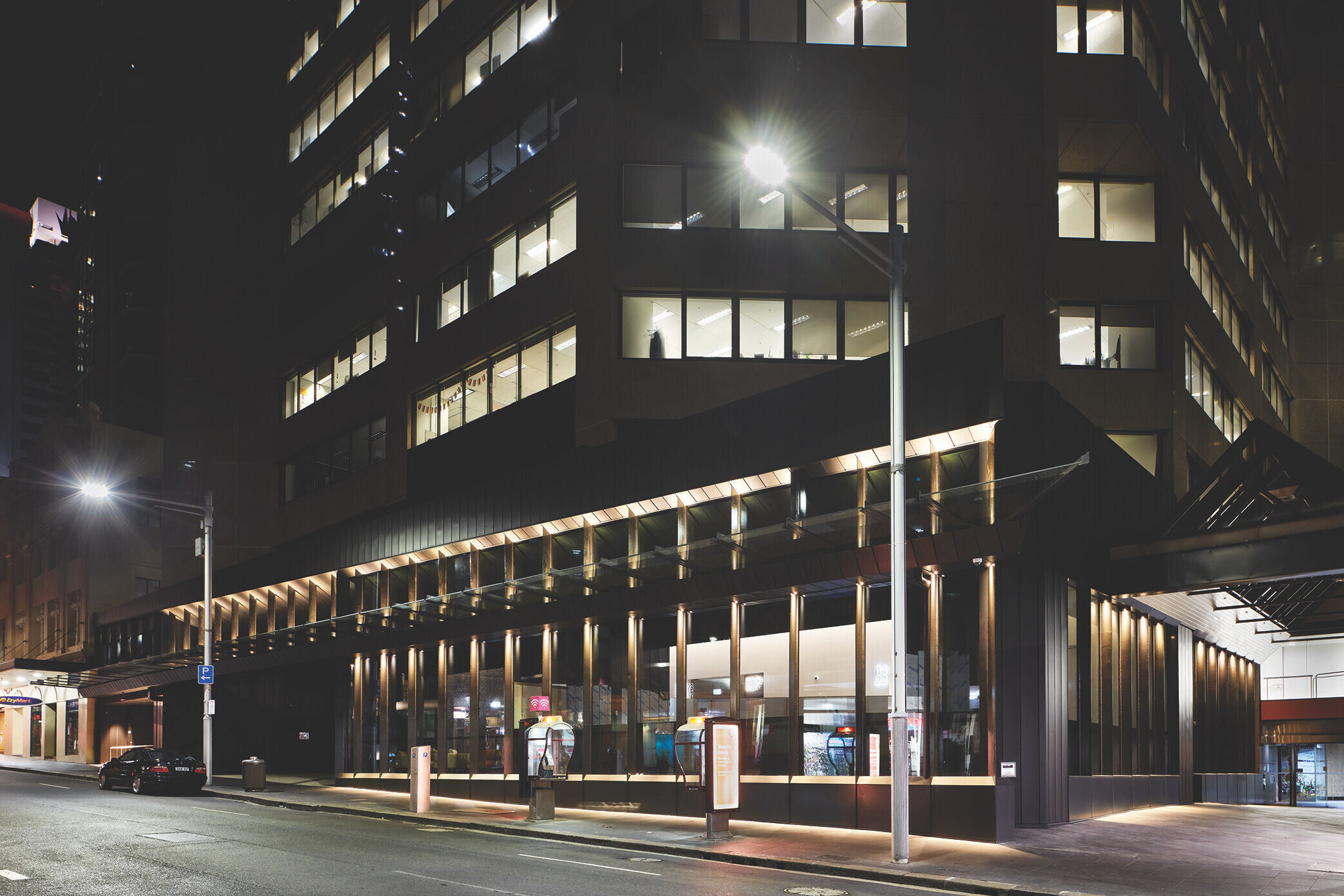 Gray Puksand has provided a holistic approach to the development bringing expertise in urban design, commercial interaction, branding and detailing.
The tower is positioned in the growing midtown business district in Sydney but lacked the street presence that a tower like this deserves.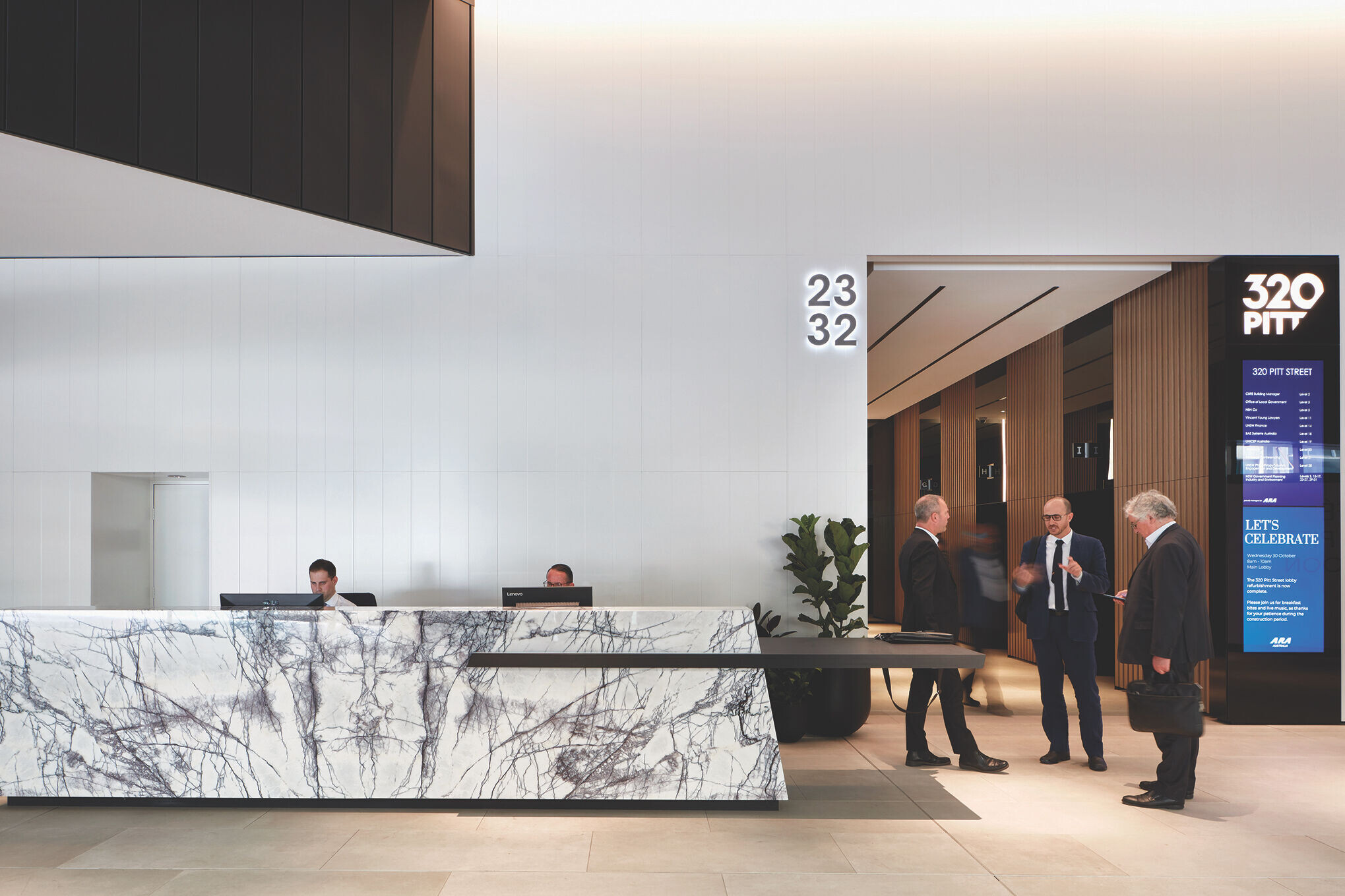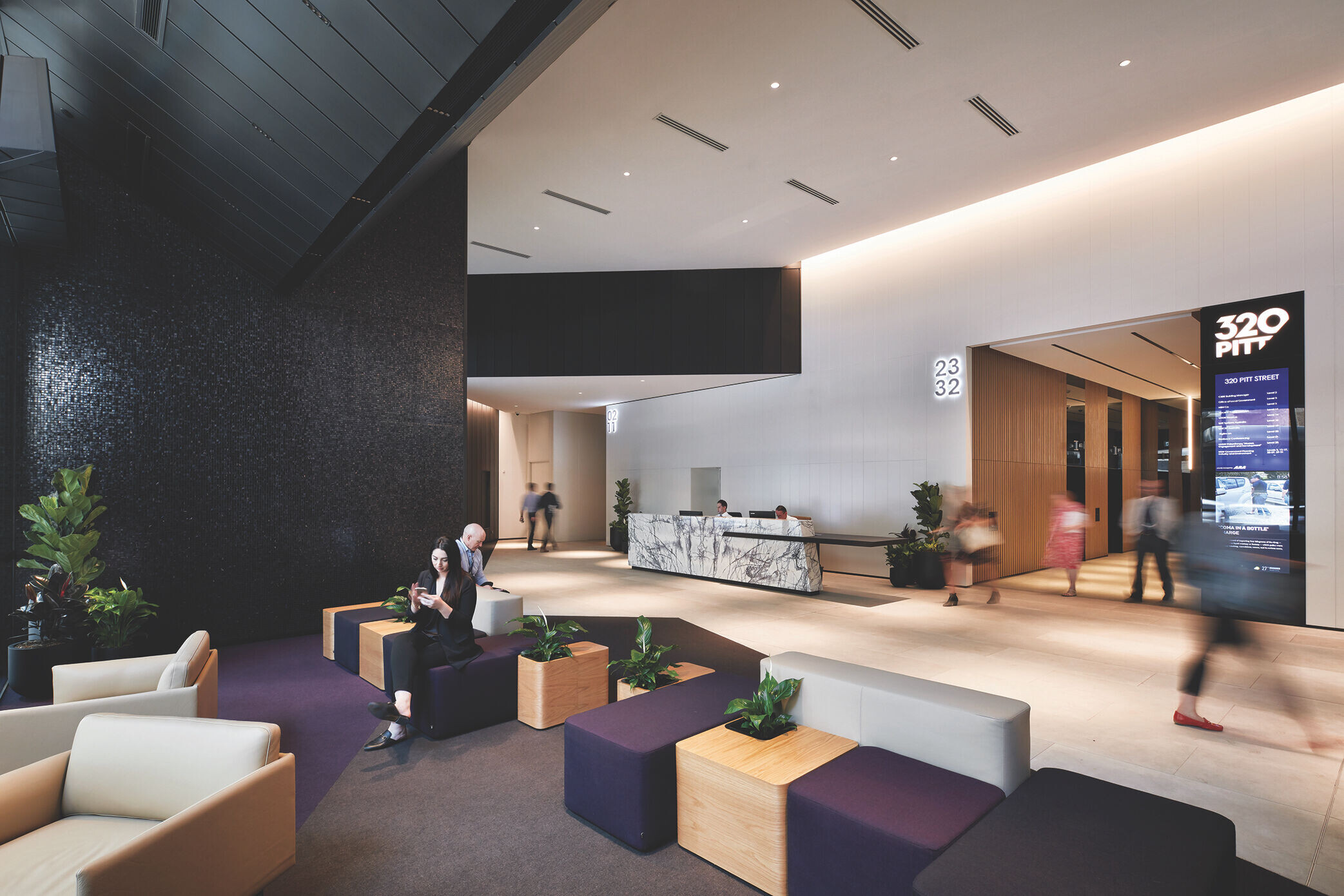 With construction all around and a new metro station due for completion just metres from the main entrance, the building was in need of a refurbishment that would reposition it for the future.
Giving it the street appeal and resolved interior function that a Commercial Grade A tower needs.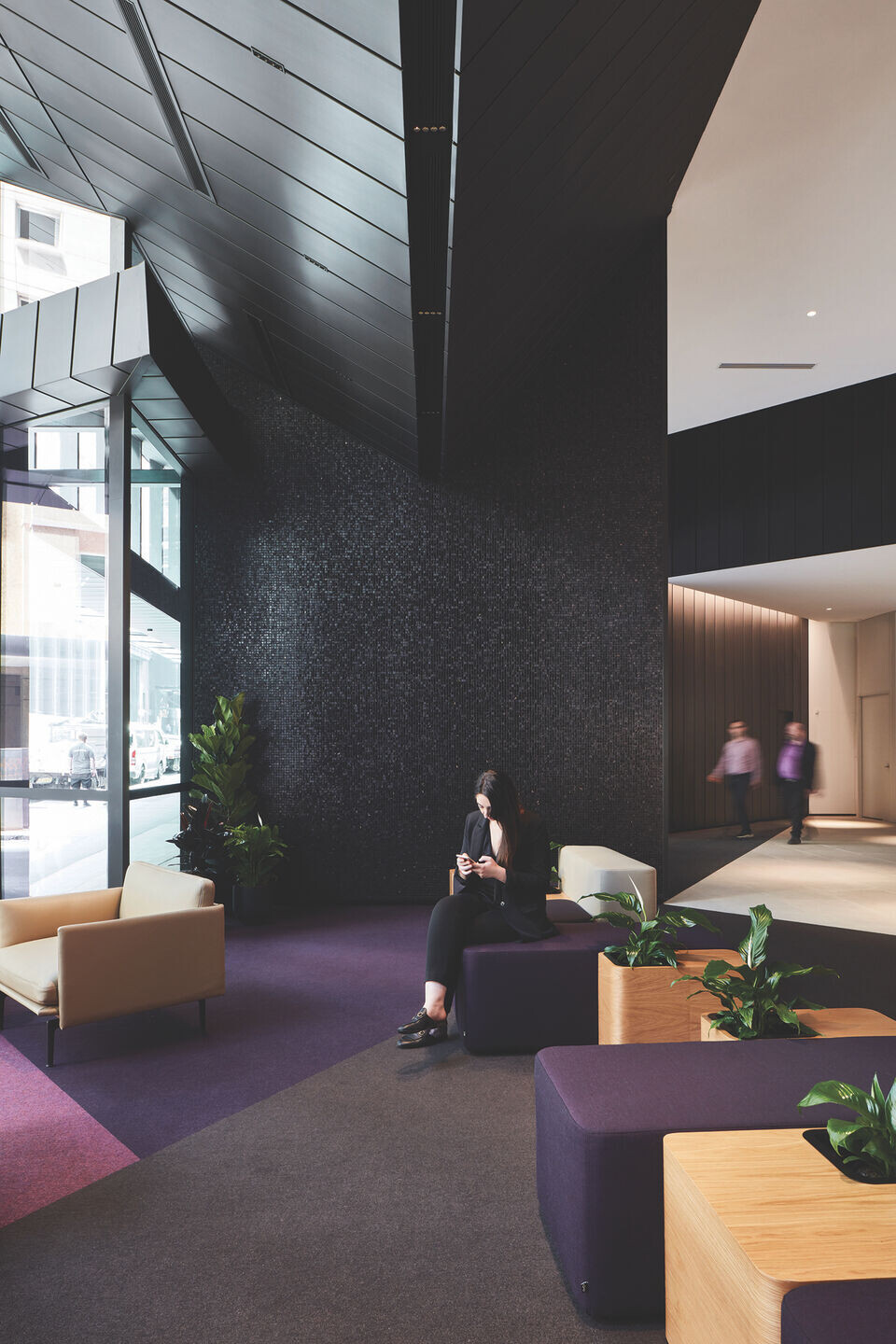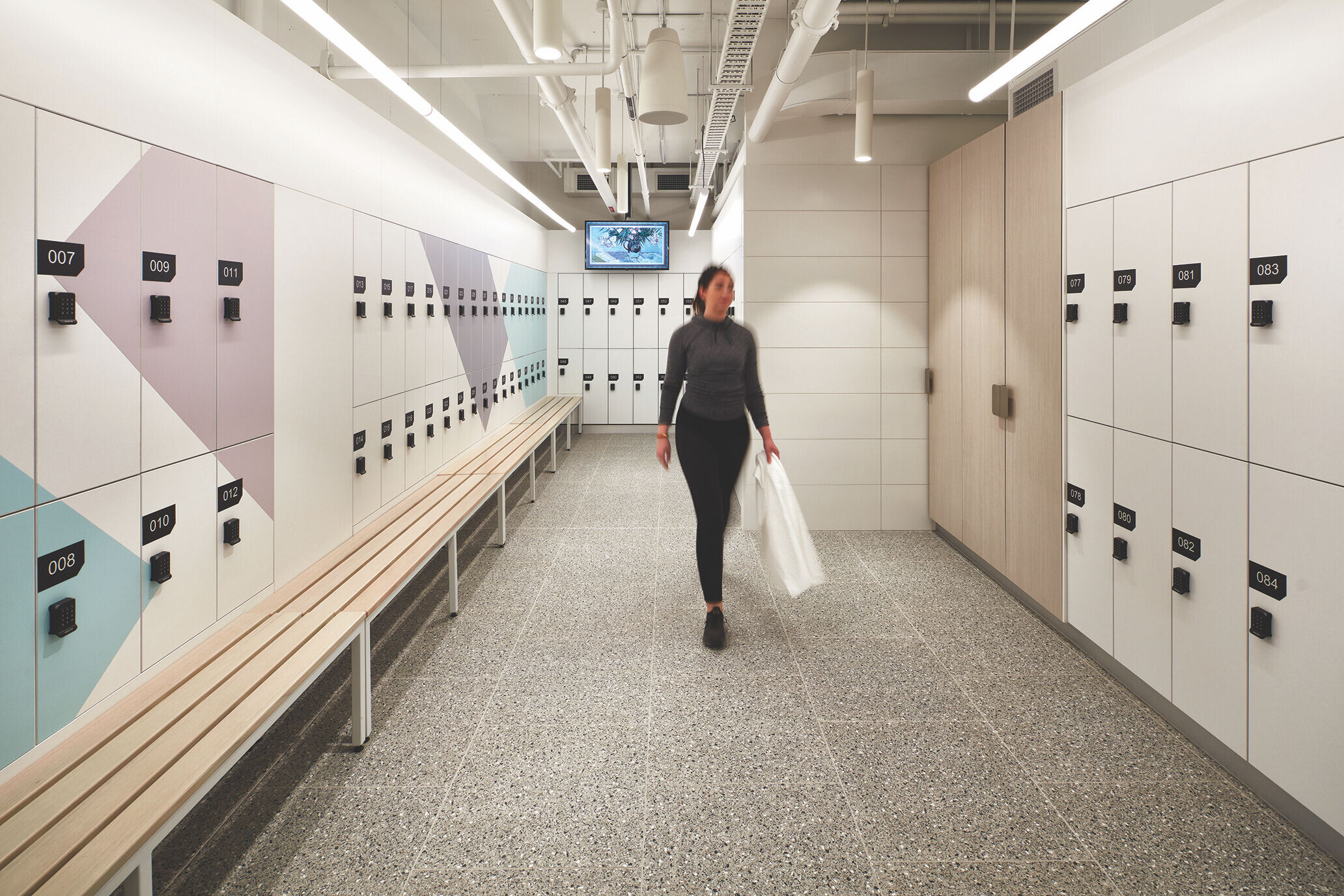 Gray Puksand worked with the leasing team to design a new dynamic building façade, alongside a visually captivating and functional foyer space, complete with end of trip facilities. The design, sweeps visitors through the welcoming entry space with ample natural light and elegant finishes.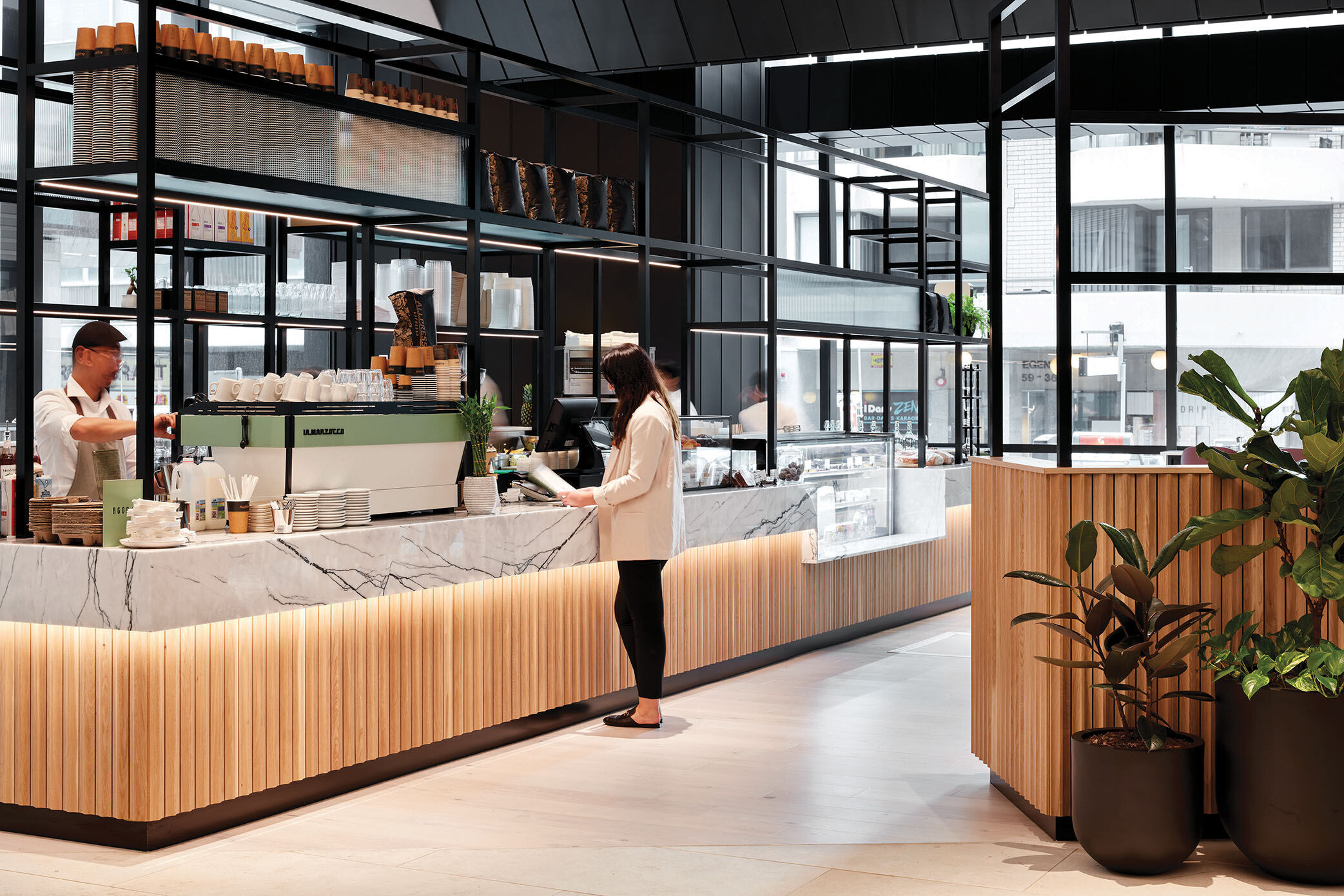 The design incorporates a moody foyer space, as well as new material treatments across the lift lobby and main reception – all elements that coalesce in making an outstanding first impression.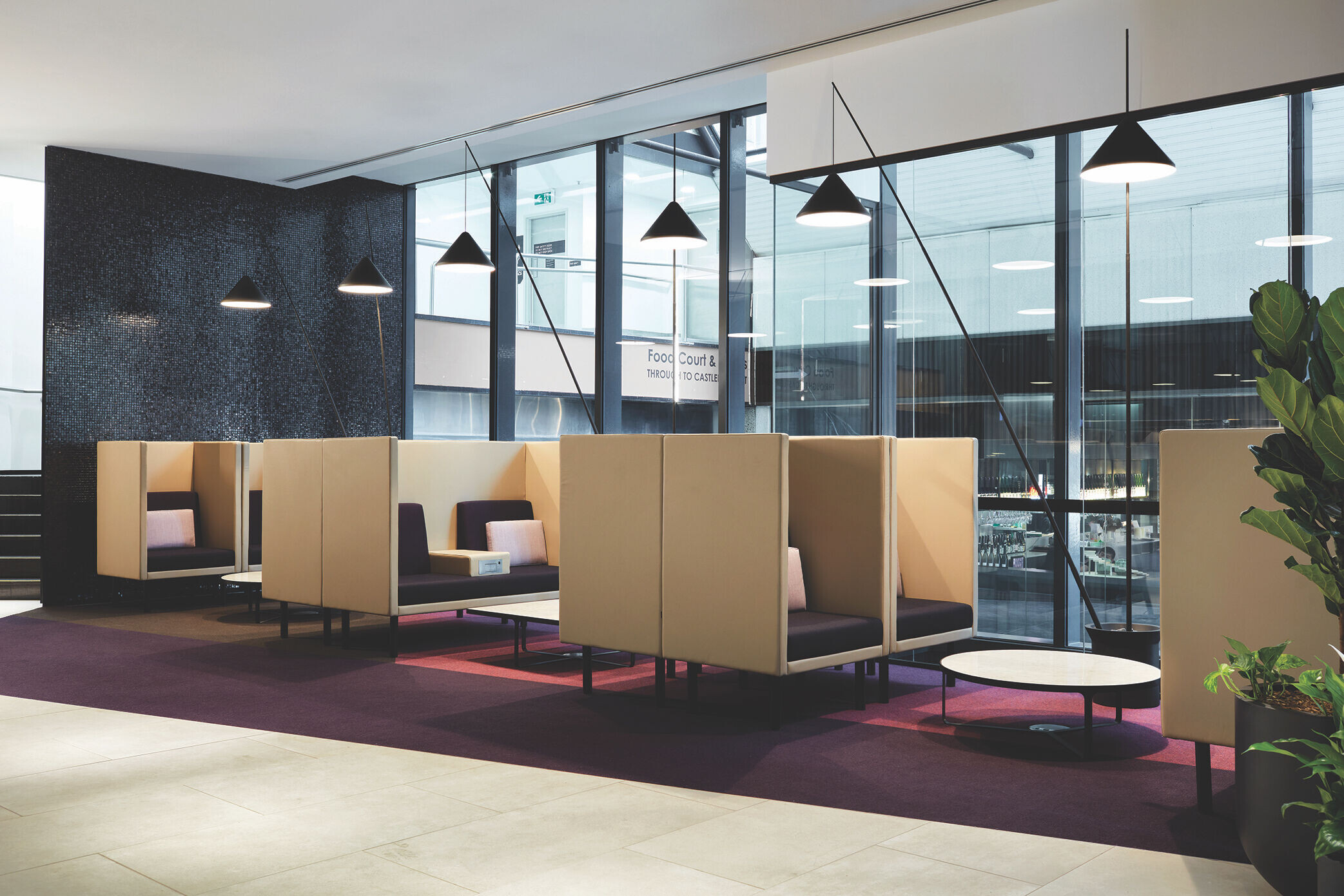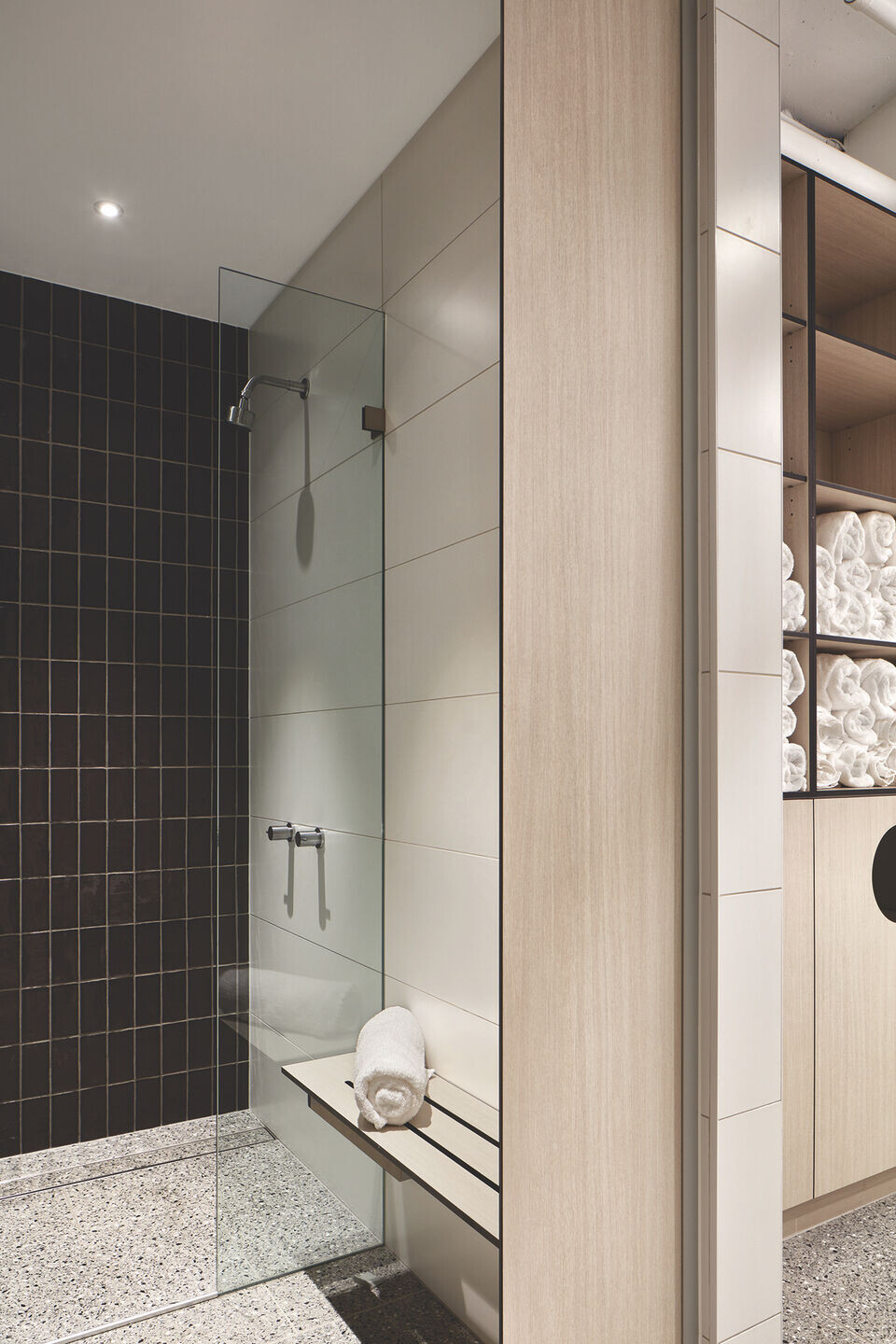 Beyond just well-appointed furniture and finishes for the lobby, the Gray Puksand team brought their knowledge in commercial design, understanding the growing need for foyer spaces to also act as meeting spaces and social areas. This blurred typology approach ensures the redesign has longevity through its versatility.
The repositioning of 320 Pitt Street gives tenants and guests a polished welcome.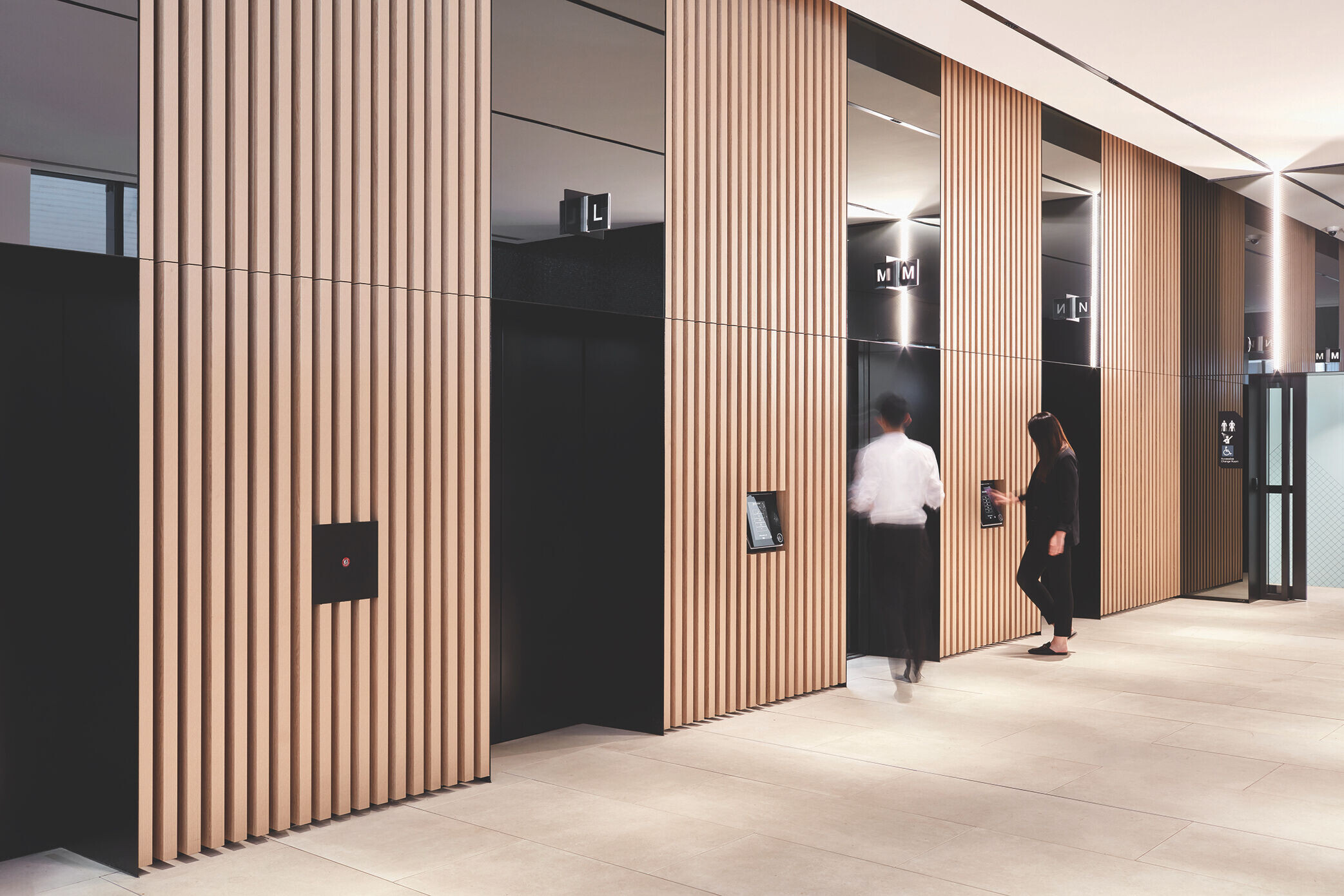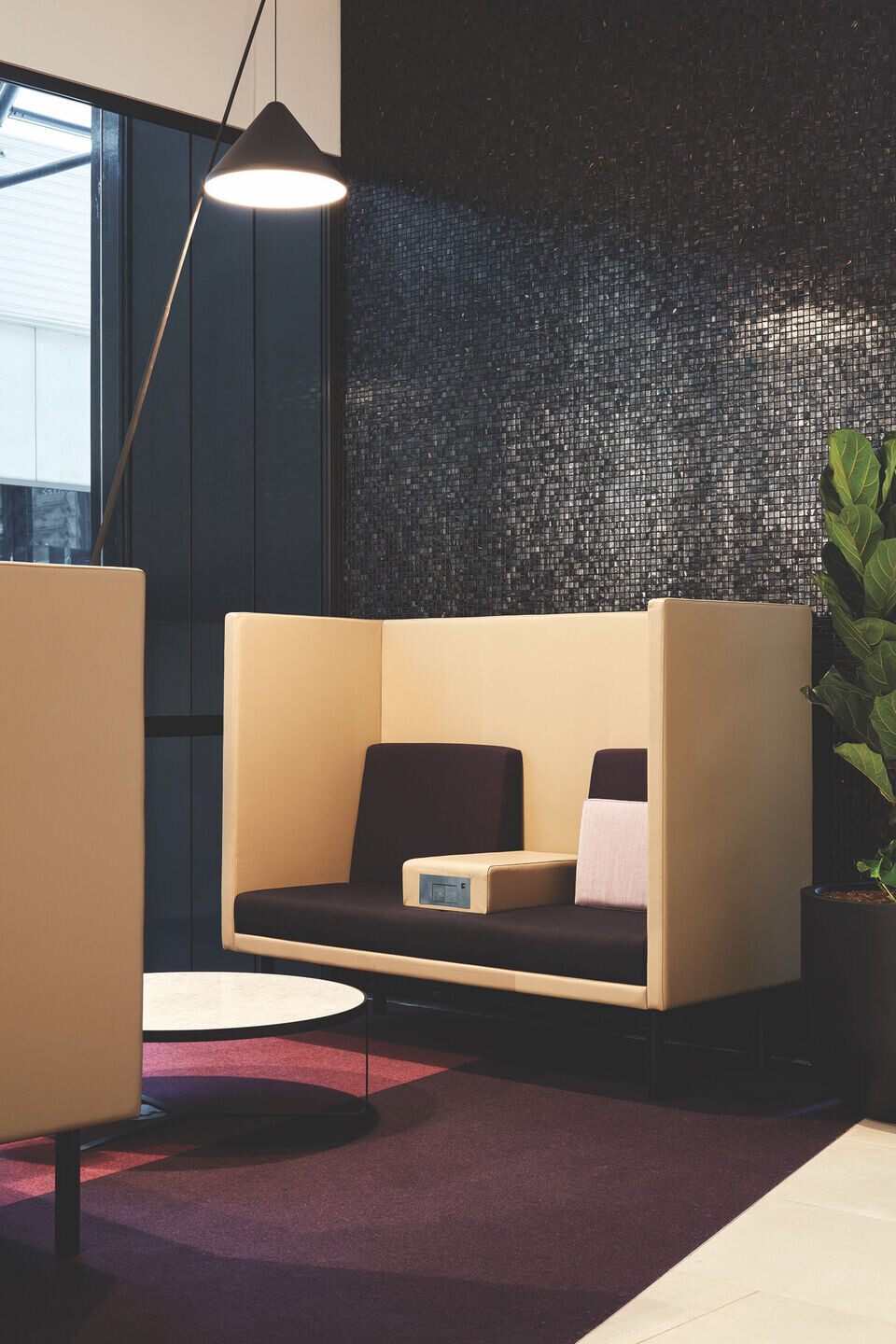 Team:
Architects: Gray Puksand
Photographer: Luc Remond