9001 Cypress Waters is a contemporary office building that sits on a 1000-acre mixed-use development located in North Dallas, Texas. Conceptualized by GFF Architects, the 215,000-square-foot facility's defining visual statement is its entryway, which features a monumental, four-story trellis composed of layered aluminum tubing. The purpose behind its design is to highlight the important role that an entrance can play in setting the aesthetic tone for the entire facade.

For the entryway to be an effective focal point, architectural systems that provided an all-glass look and feel were required. CRL-U.S. Aluminum was selected to provide these systems because the products presented key innovations in performance and aesthetics.

Surrounding the aluminum trellis are concrete panels that are peeled back to reveal a custom-engineered curtain wall from CRL-U.S. Aluminum. The system features unique T-shaped mullions and extended face caps that together produce a distinct, intricate facade that adds depth and accentuates the surrounding trellis. It also helps maximize sun protection and views to an adjacent park.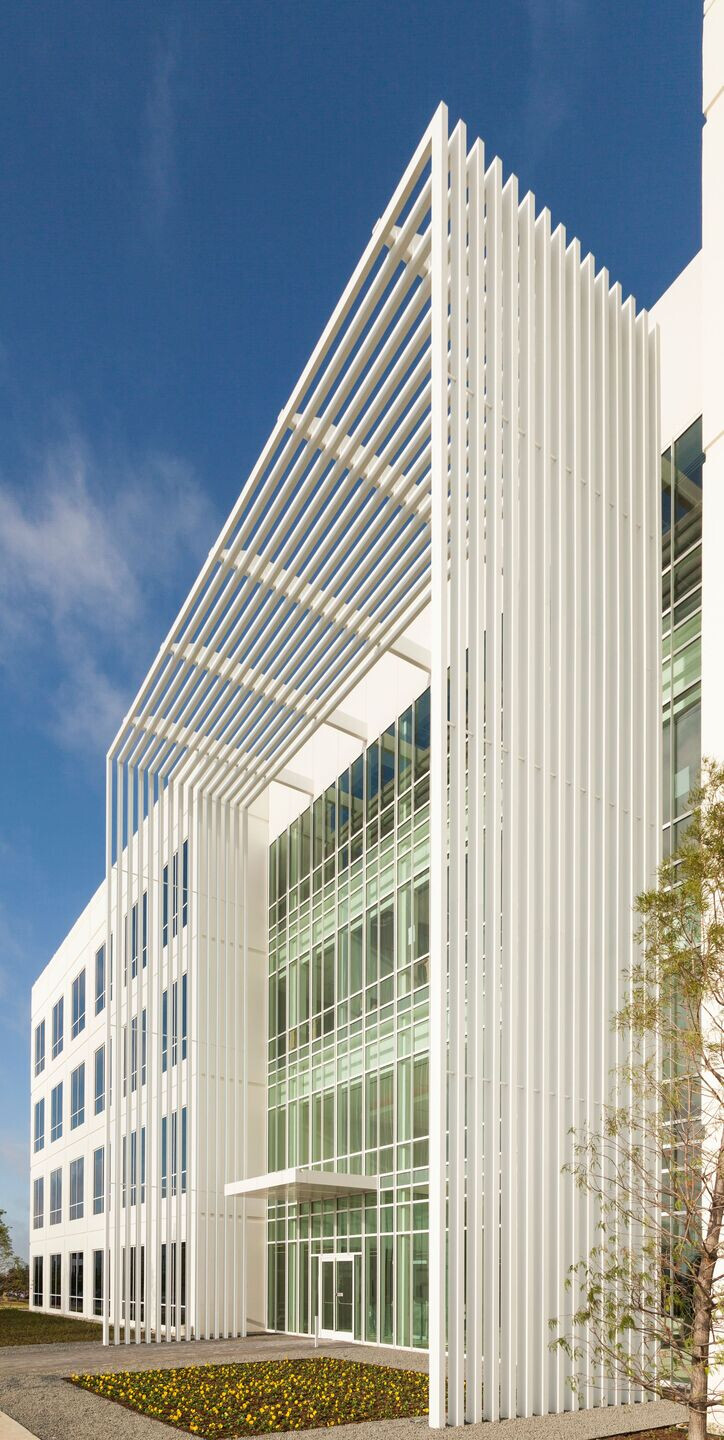 Completing the entryway is the Entice® Entrance System. Entice® provides all-glass aesthetics with full-frame performance. The system has the unique ability to support door handle hardware on 1" insulating glass panels using proprietary through-glass fittings. This yields an attractive "floating on air" appearance. With a door stile width of 1-⅛" and an overall depth 2-½", it offers one of the thinnest profiles available. Because Entice® is constructed with heavy-duty thermally broken cladding, it delivers U-factors as low as 0.33.

"The Entice doors at the main entrance solved the requirement for thermal performance and weather protection, while maintaining an upscale look that complements the clean facade," said Maria A. Gomez, Principal at GFF Architects.

CRL-U.S. Aluminum's dynamic systems worked in conjunction with the four-story trellis to create a monumental entryway that serves as the visual centerpiece of 9001 Cypress Waters. It effectively introduces the design and performance attributes of the surrounding facade, and captures the significance of a well-engineered entryway in modern architecture.