This young family's property was built on the northwest slopes of a charming hill, on which the village of GivatNili was founded over 70 years ago. The 250 sqm property sits on agricultural land that spreads across 10 acres, and offers the beauty of nature within reach.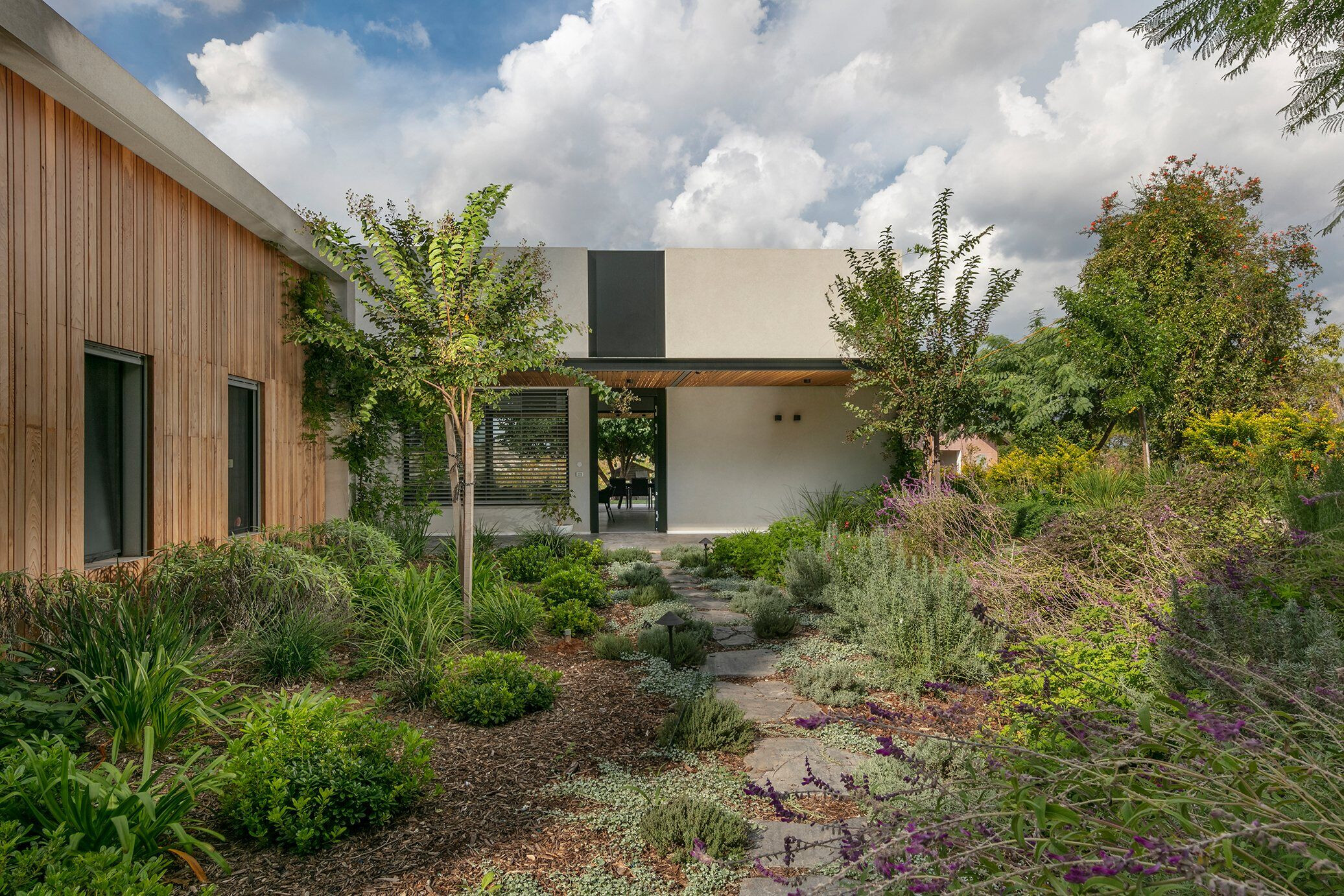 This young family's property was planned and designed to co-exist with its surroundings. The interior space was designed as an open plan that includes a living room and kitchen both overlooking the breathtaking hills of Ramot Menashe, which are abundant in vineyards and orchards. It appears the outdoors and the indoors blend into one, inviting this stunning view into the property. The interior was designed in clean modern lines with touches of international flavors, while the external wood cladding and the cedar tree pergolas connect the property to the rural feel that characterizes the entire area.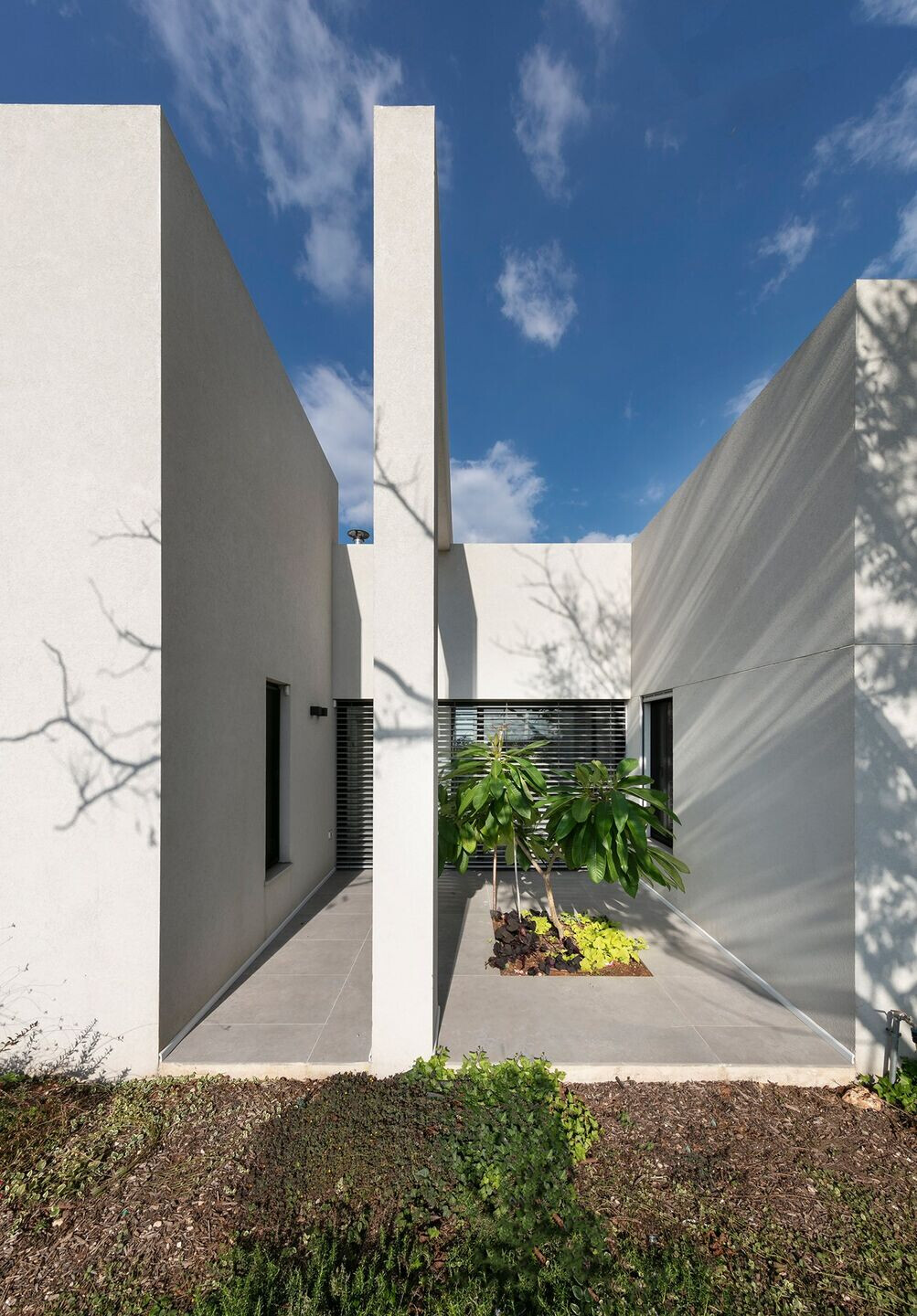 The property itself is composed of two main structures, one taller than the other, which are separated by two outdoor patios and surrounded by steel and cedar wood floating pergolas. The walls have been plastered in white, and the front facade has been cladded with cedar wood plates in a variety of widths that enrich the look of the property and visually connect it to the terrain.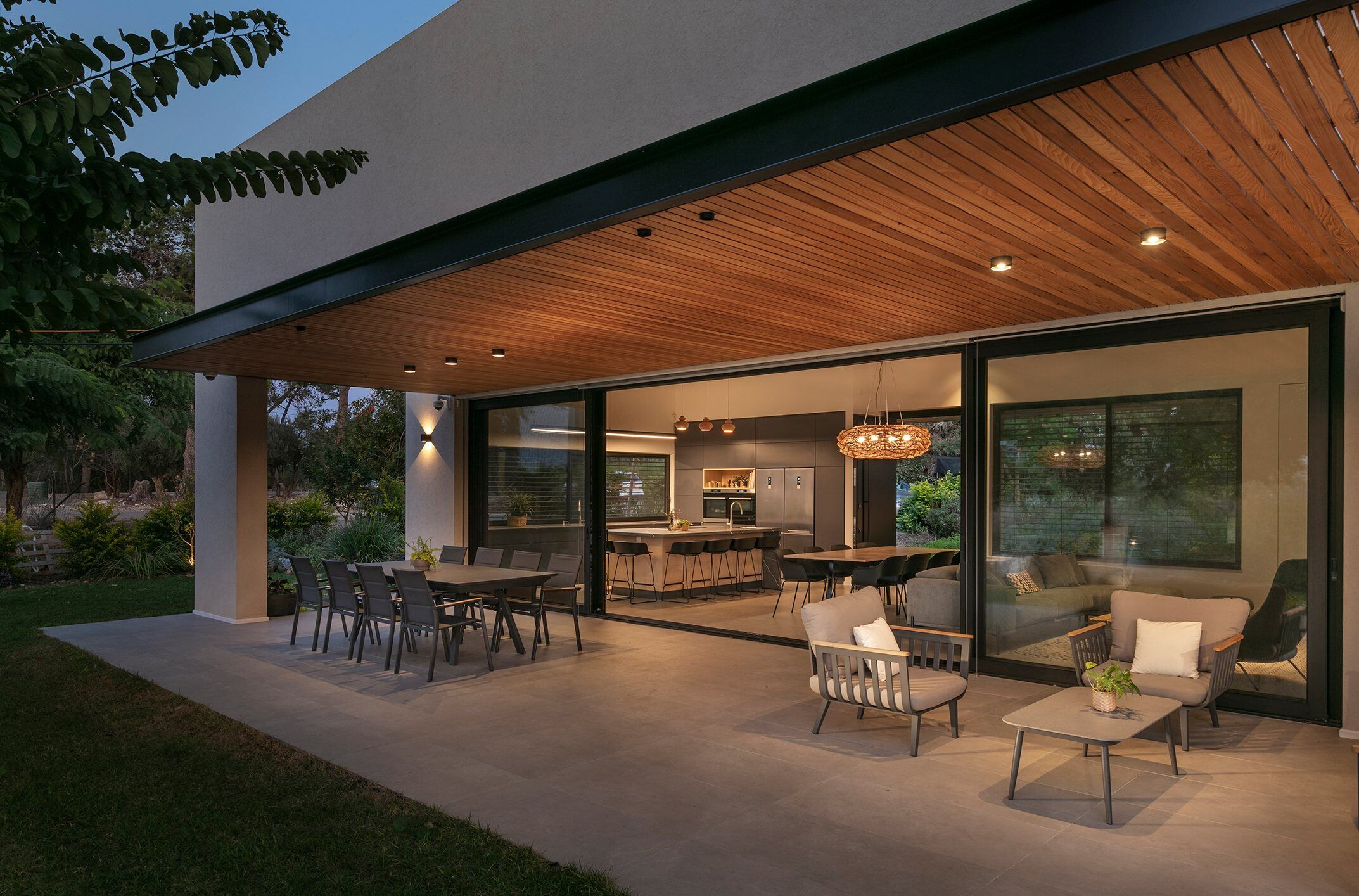 The living space and the master bedroom overlook a breathtaking view that turns the living experience into part of its surrounding ancient land. "Two private spaces, the parent's master bedroom and the children's bedrooms are physically disconnected by two external patios that create intimate outdoor seating areas in direct contrast to the wide-open spaces" explains architect Itsik Niv, responsible for the architecture, planning and design of the property.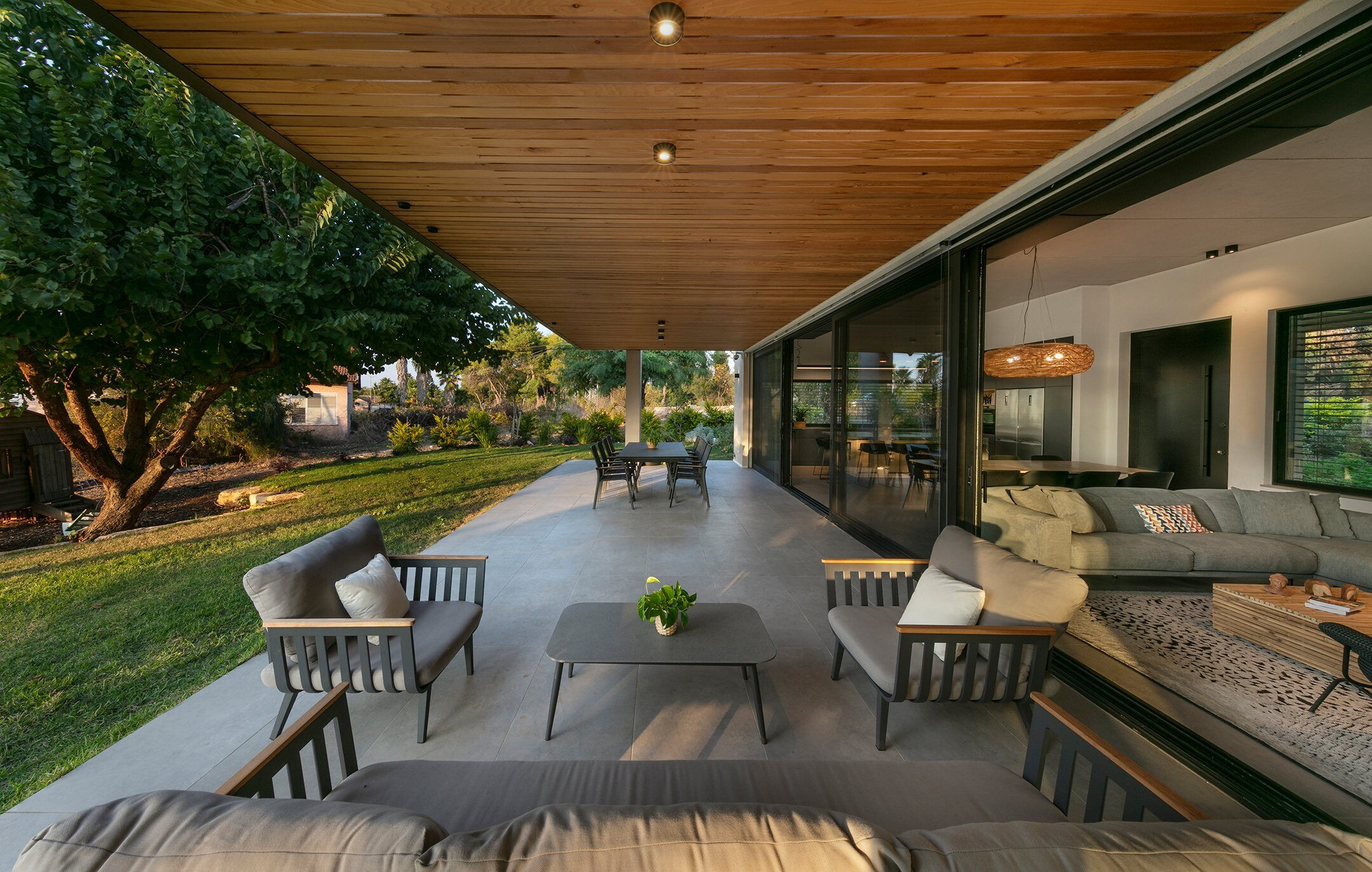 Industrial touches feature throughout the property's interior, such as a metal and wood library, a concrete ceiling, and an exposed oval black air conditioning pipe that runs along it. The floors were fitted with concrete granite porcelain tiles with a gravel top texture and the walls were painted white.
The woodwork across the property is made of whitened oak giving it a light and delicate feel and the kitchen combines whitened oak and dark gray wood which complements the industrial style.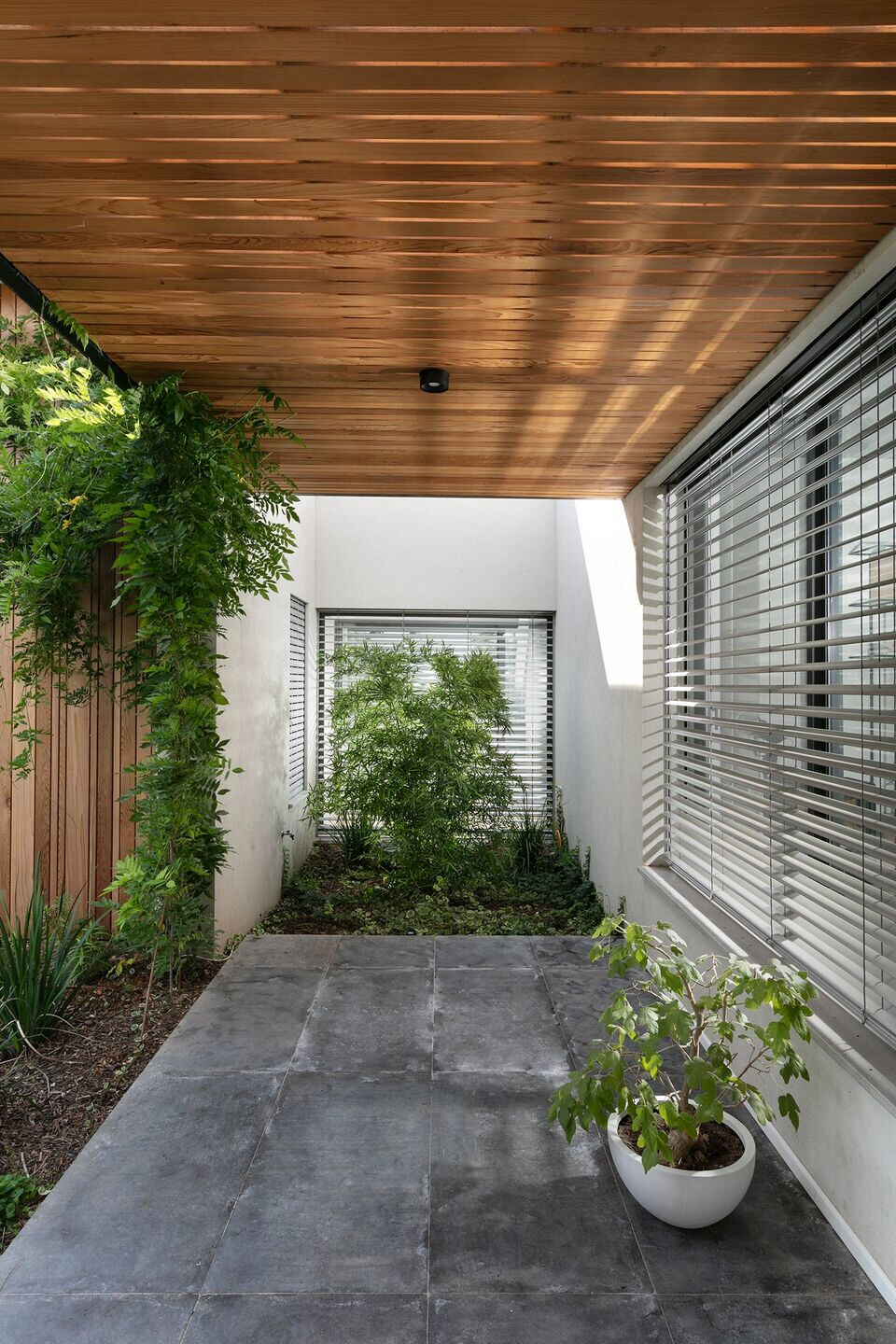 The main living space is washed with natural daylight that enters through two wide sliding doors and a very large kitchen window, creating a sense of space and openness.
The bedrooms include the children's bedrooms and a master bedroom, which celebrates the concept of clean design. The bed is free standing, and its headboard was designed as a piece of furniture in wood and metal and serves as storage space for books, magazines and reading lights.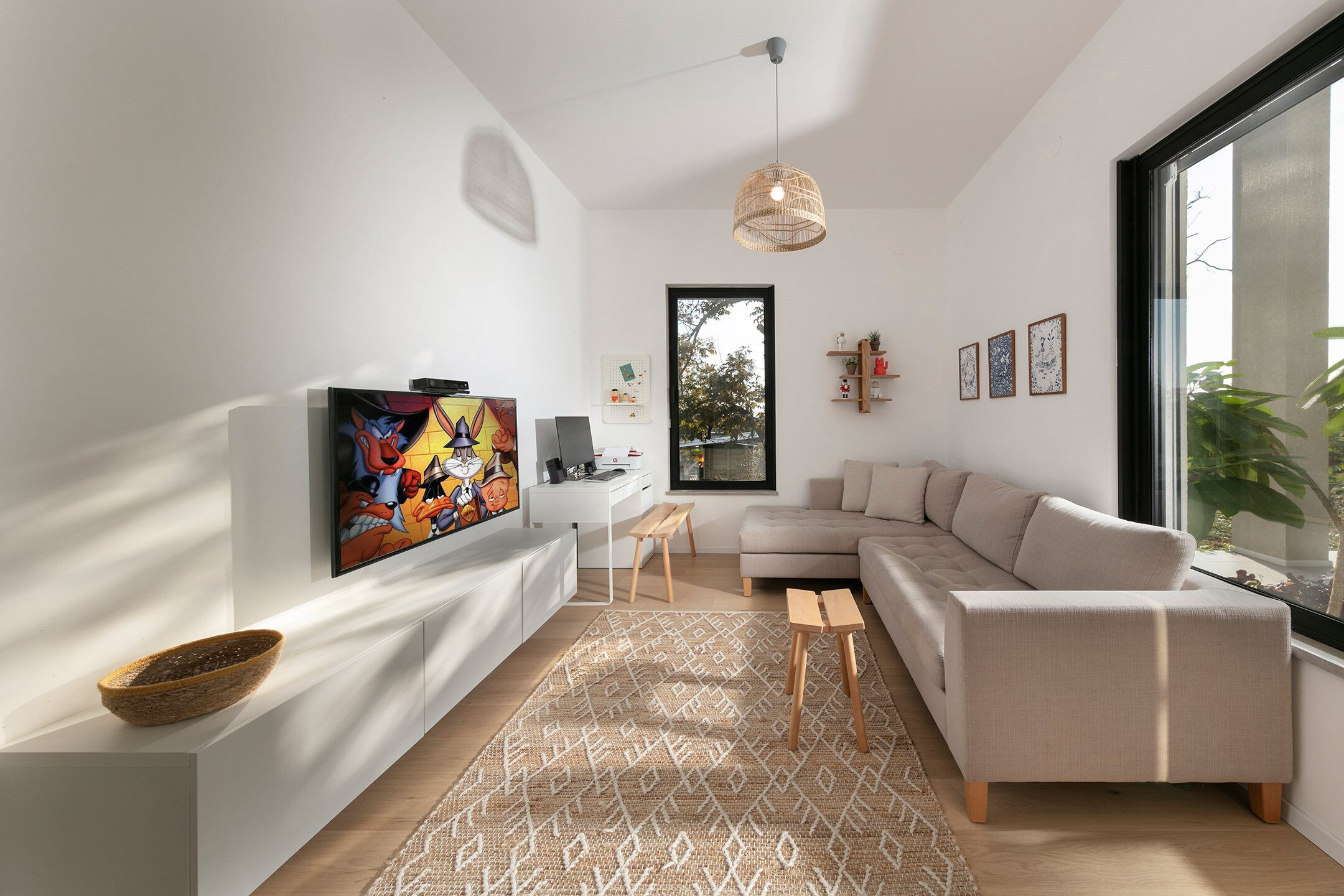 Whitened oak parquet was fitted in the bedrooms, and the bathrooms combine concrete flooring and walls along with clean plain white tiles.
The children's bedroom area includes a private family space that opens onto the main corridor and can be closed off with a sliding door for maximum privacy.