A renovated townhouse that travels through the decades. This sustainably renovated home shines with modern retro vibes and tons of personality.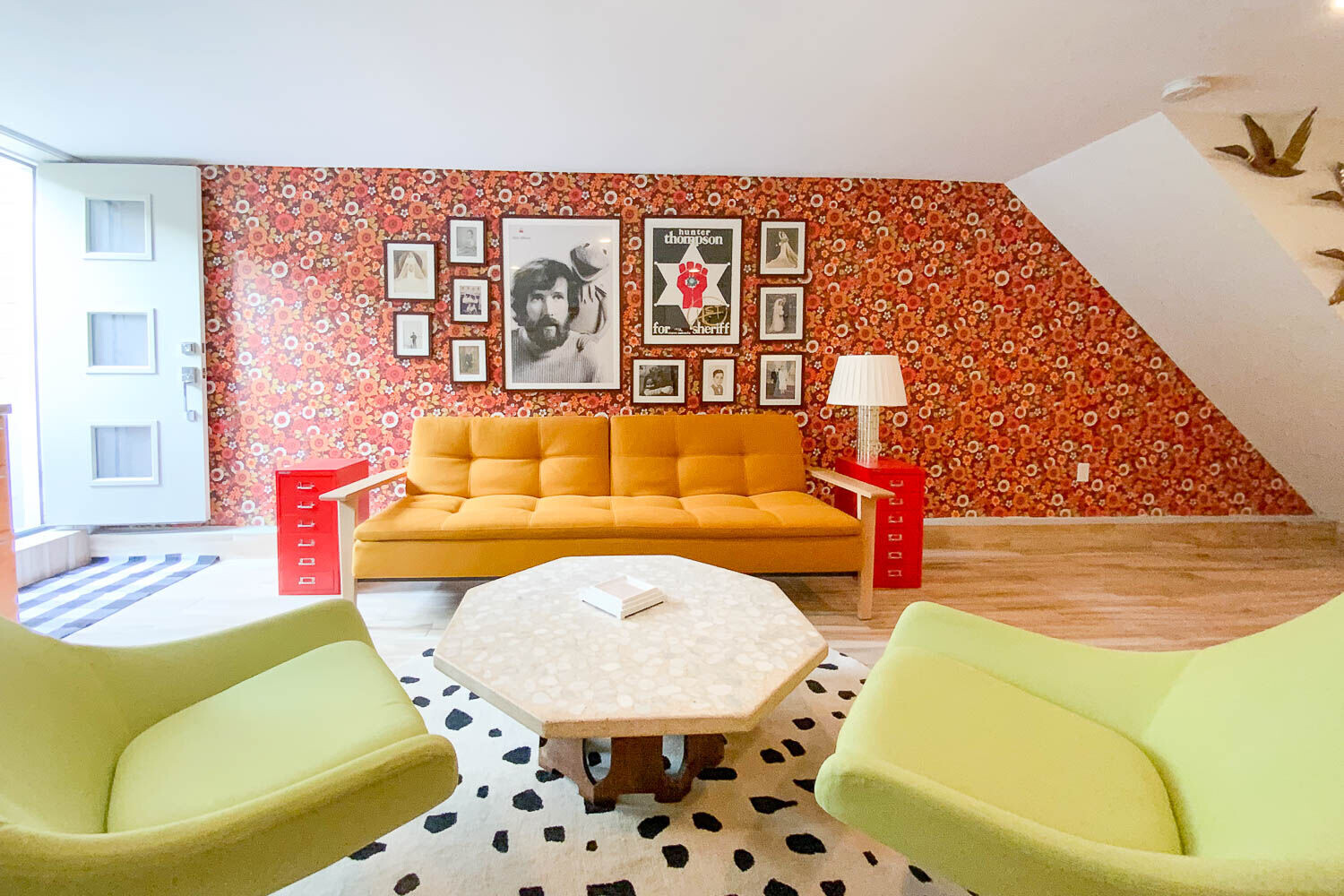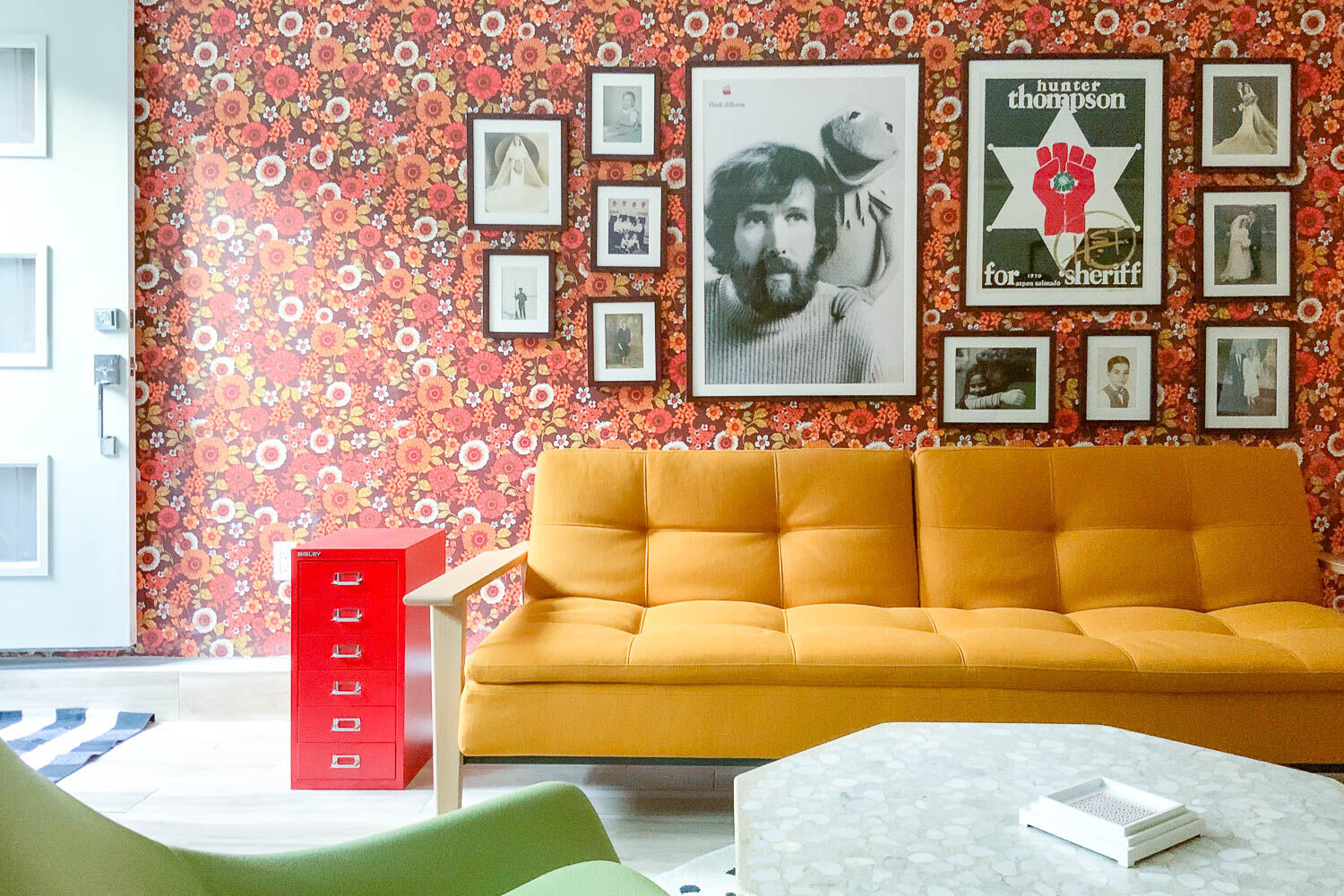 Built in 1962, this small townhouse in Queens NY was passed on in the same family, but never given an update. In 2021, the house was given a complete renovation that payed careful attention to sustainable practices and material reuse. All while creating a new space that reflects the owners eclectic vibrant style.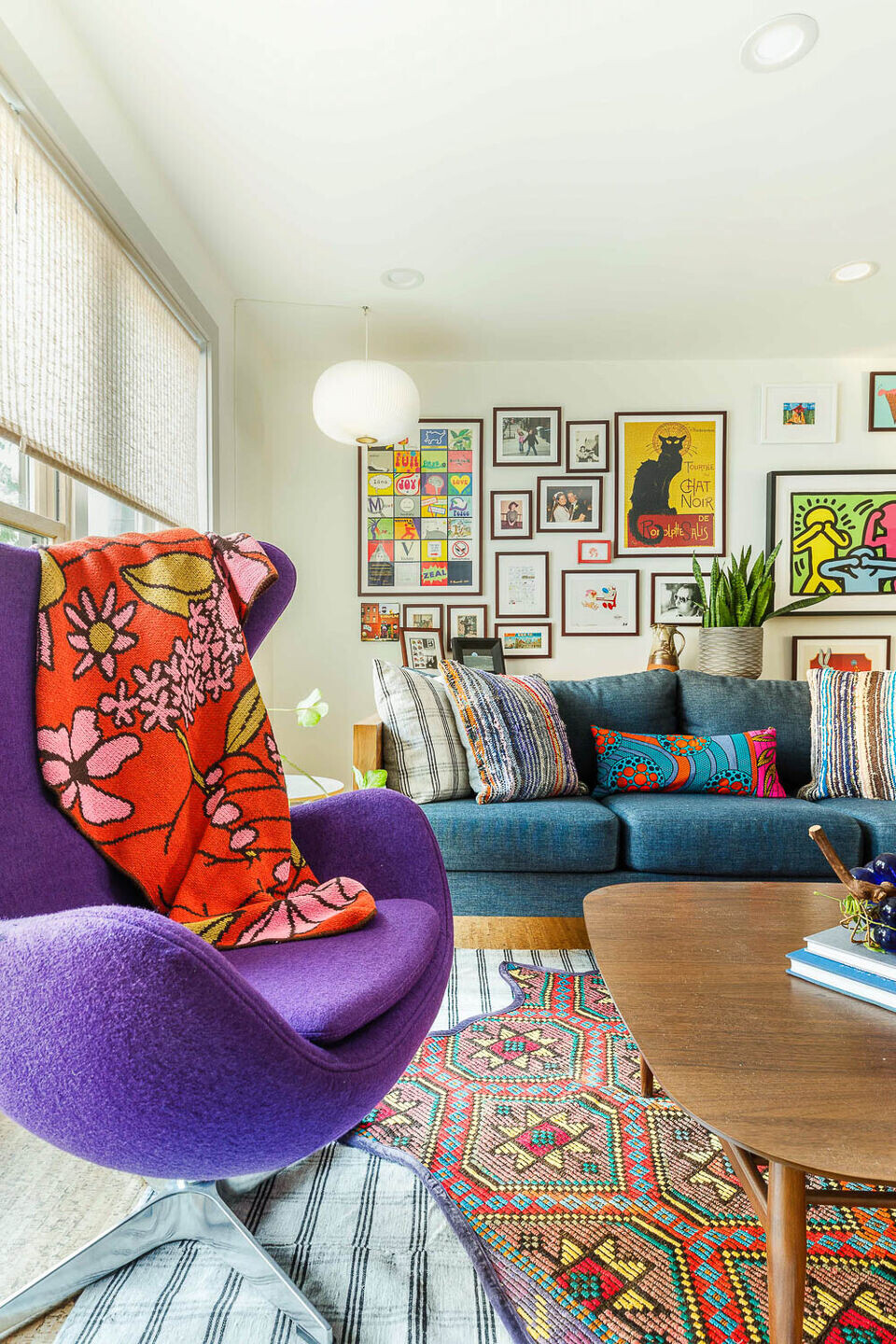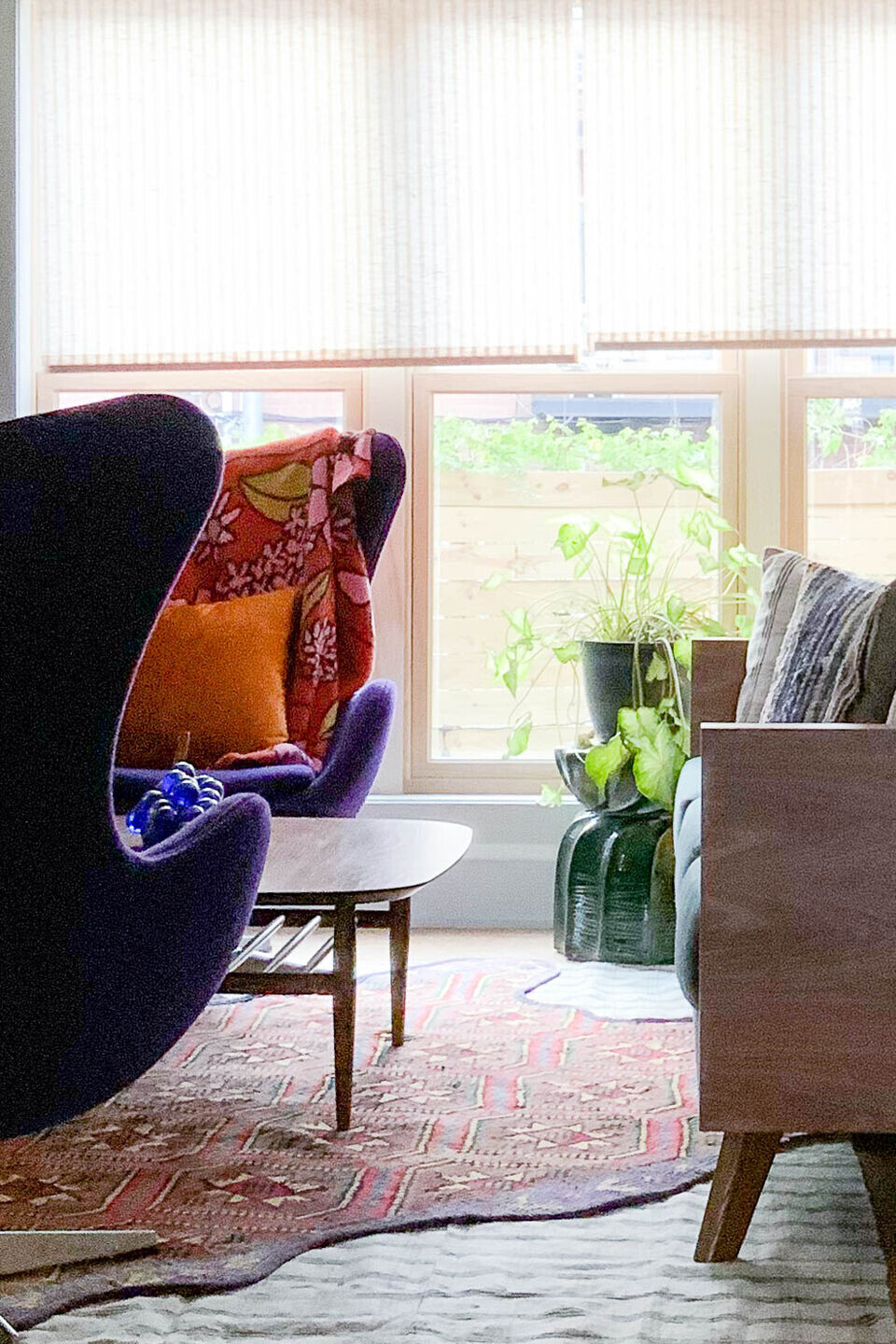 The home's original wood flooring was removed and sent to a mill where it was restored, and reinstalled on the second floor. Windows and tile were sourced from local salvage yards where they traveled a minimal distance to the home. A curtain hangs in the kitchen window that was saved from the original house while pieces of pastime pop culture adorn the walls.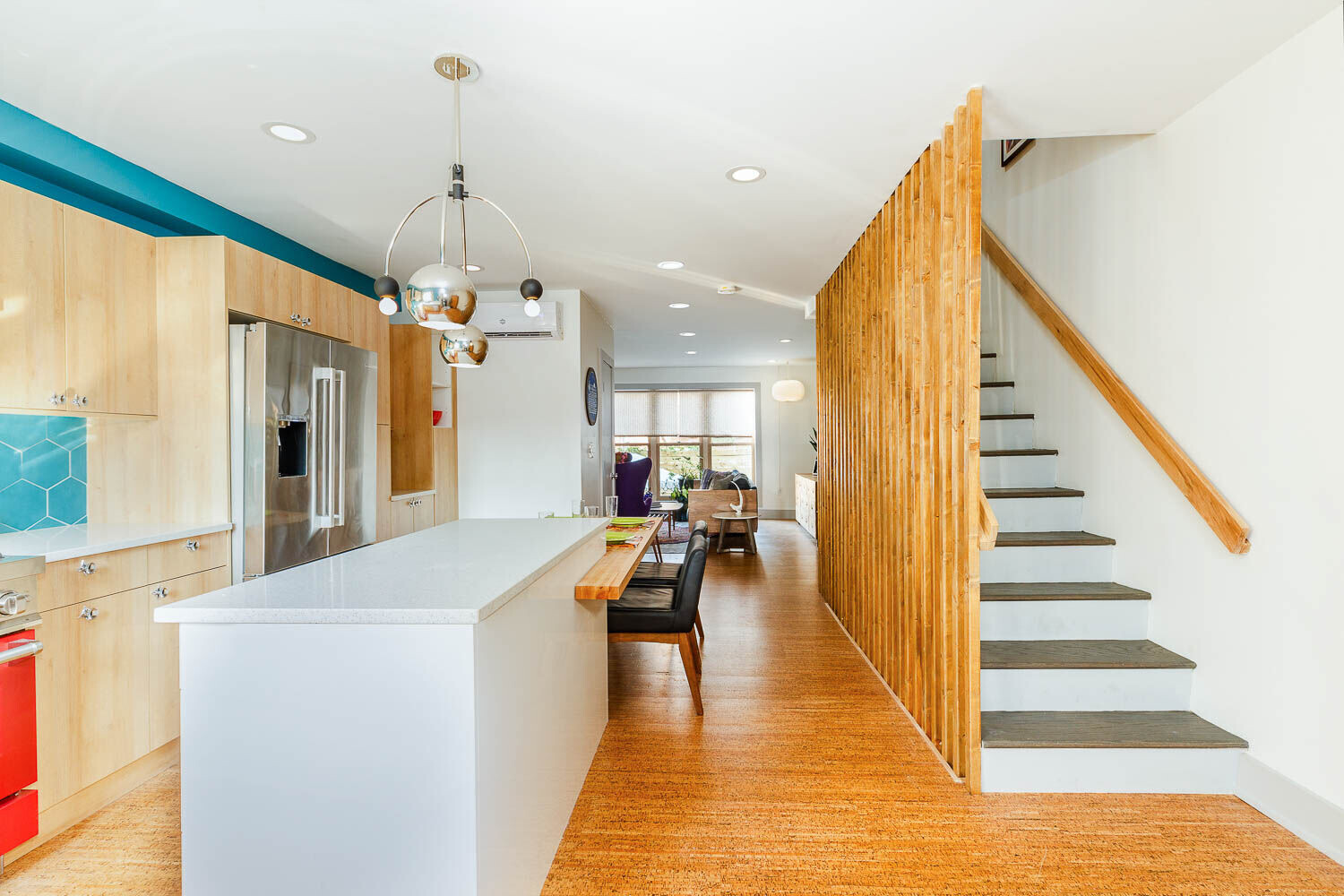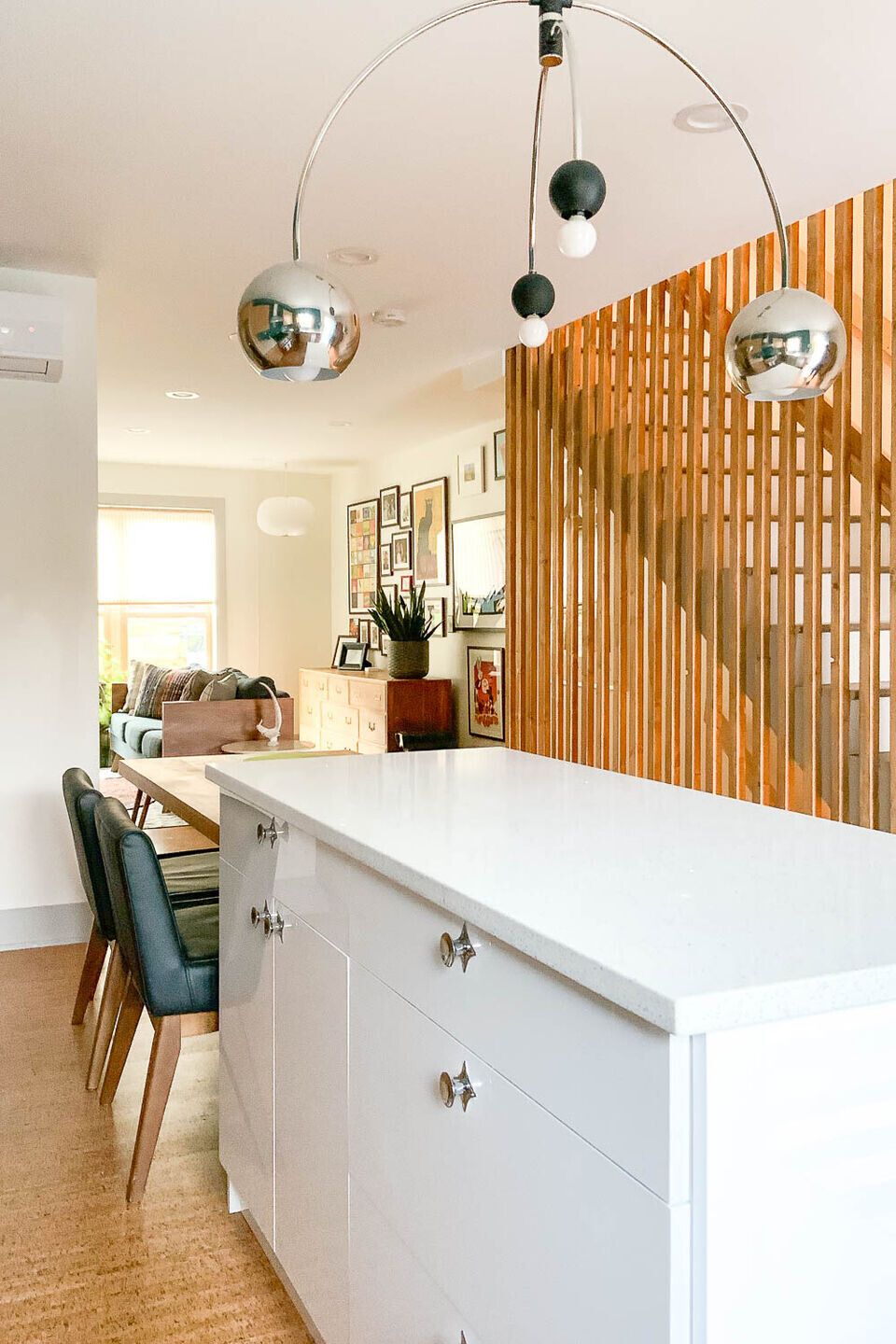 The homes color palette is not for the faint of heart using bright saturated hues combined with bold patterns on the walls. The floor plan was opened up and skylights were added to let natural light into the space.
An eat in kitchen was created by combining the island and dining table so family could enjoy each others company while cooking meals.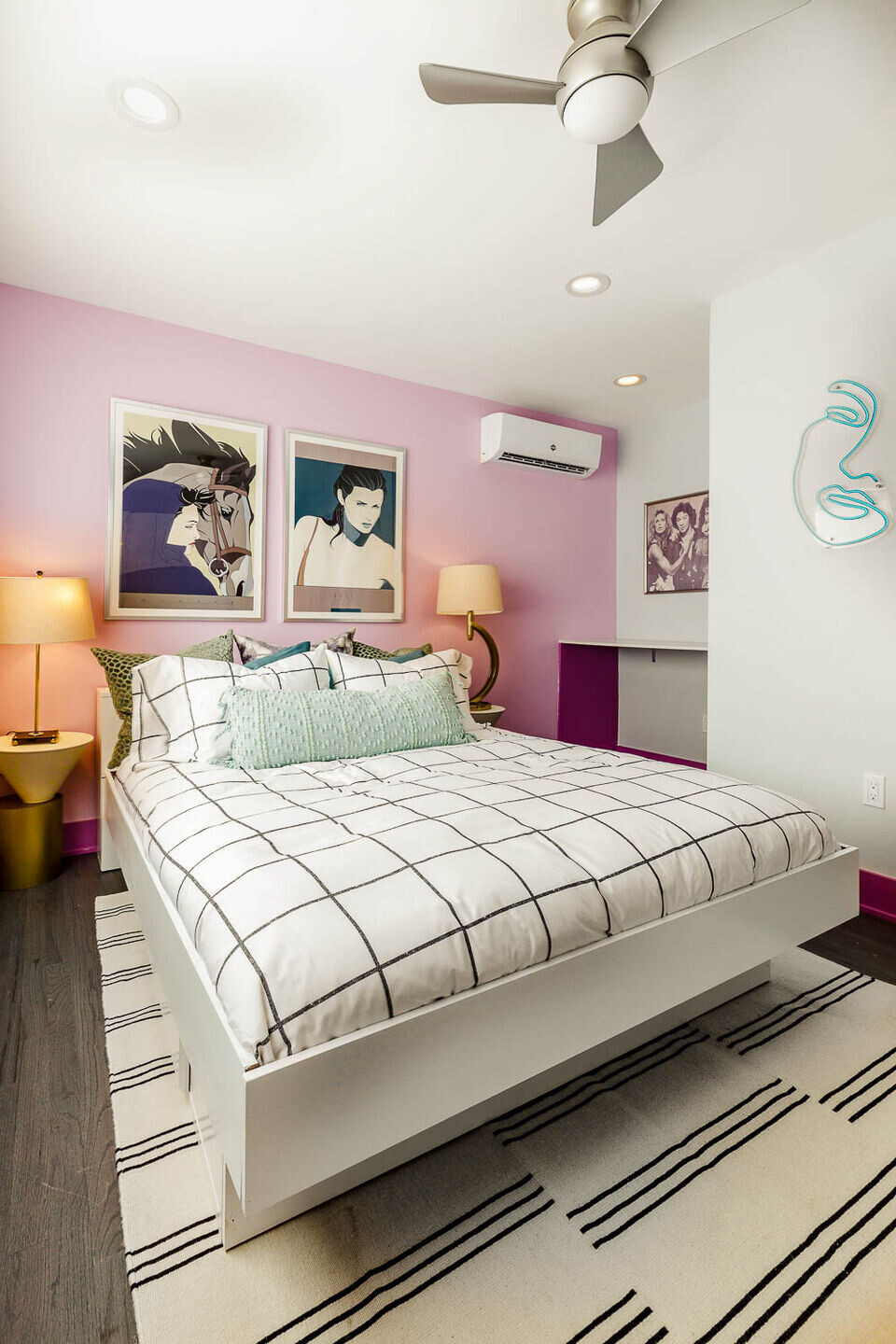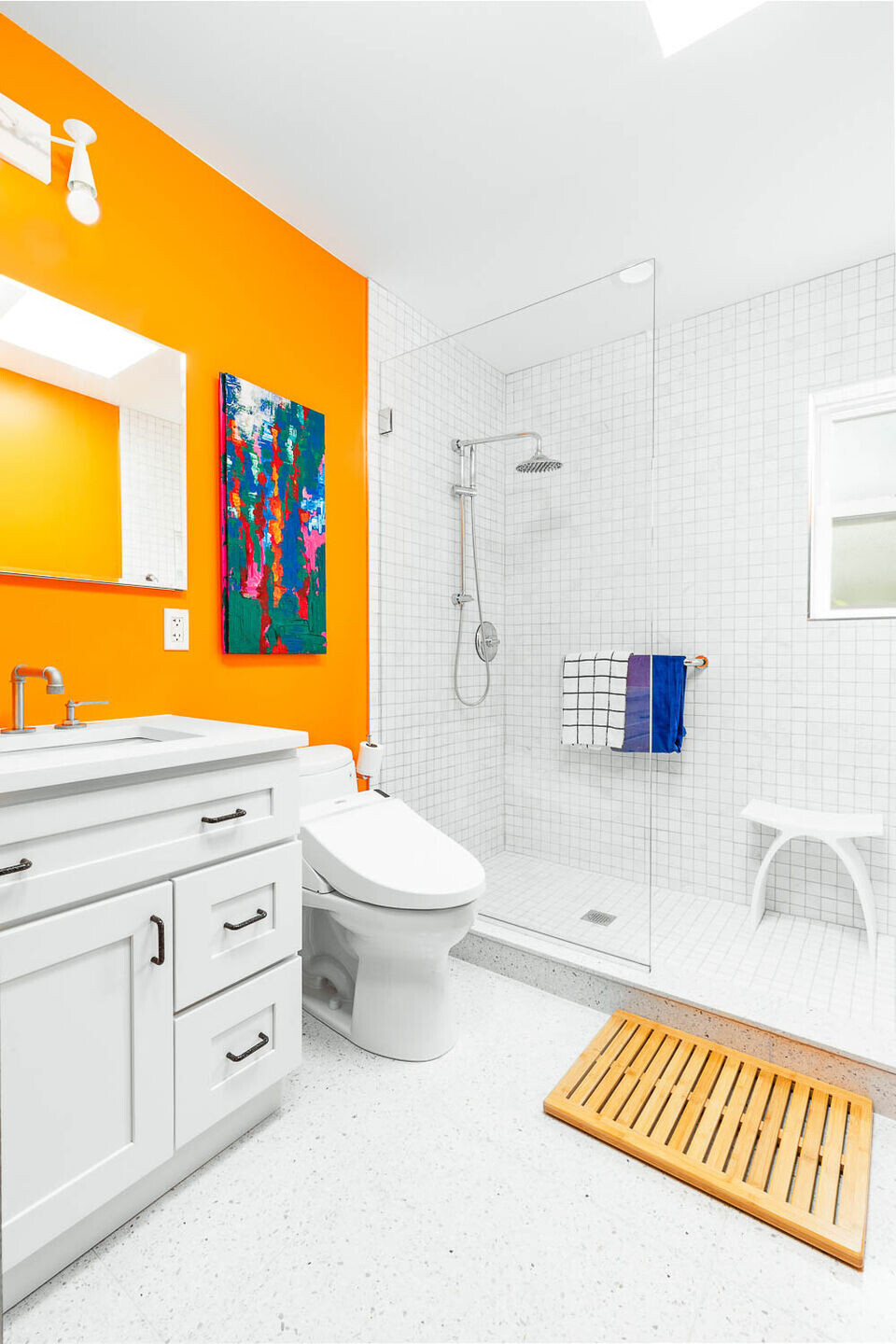 The basement became the star of this renovation with added ceiling height and a garden level exit. The owners can enjoy a bonus lower level that leads out onto a private rear patio.