A membership studio opened in Shinbashi 4-chome, Minato-ku. Swing analysis by AI technology and measurement of data while going around the course with simulation golf. The plan is a minimalist structure with a golf range with two at-bats centered on the lounge and a restroom.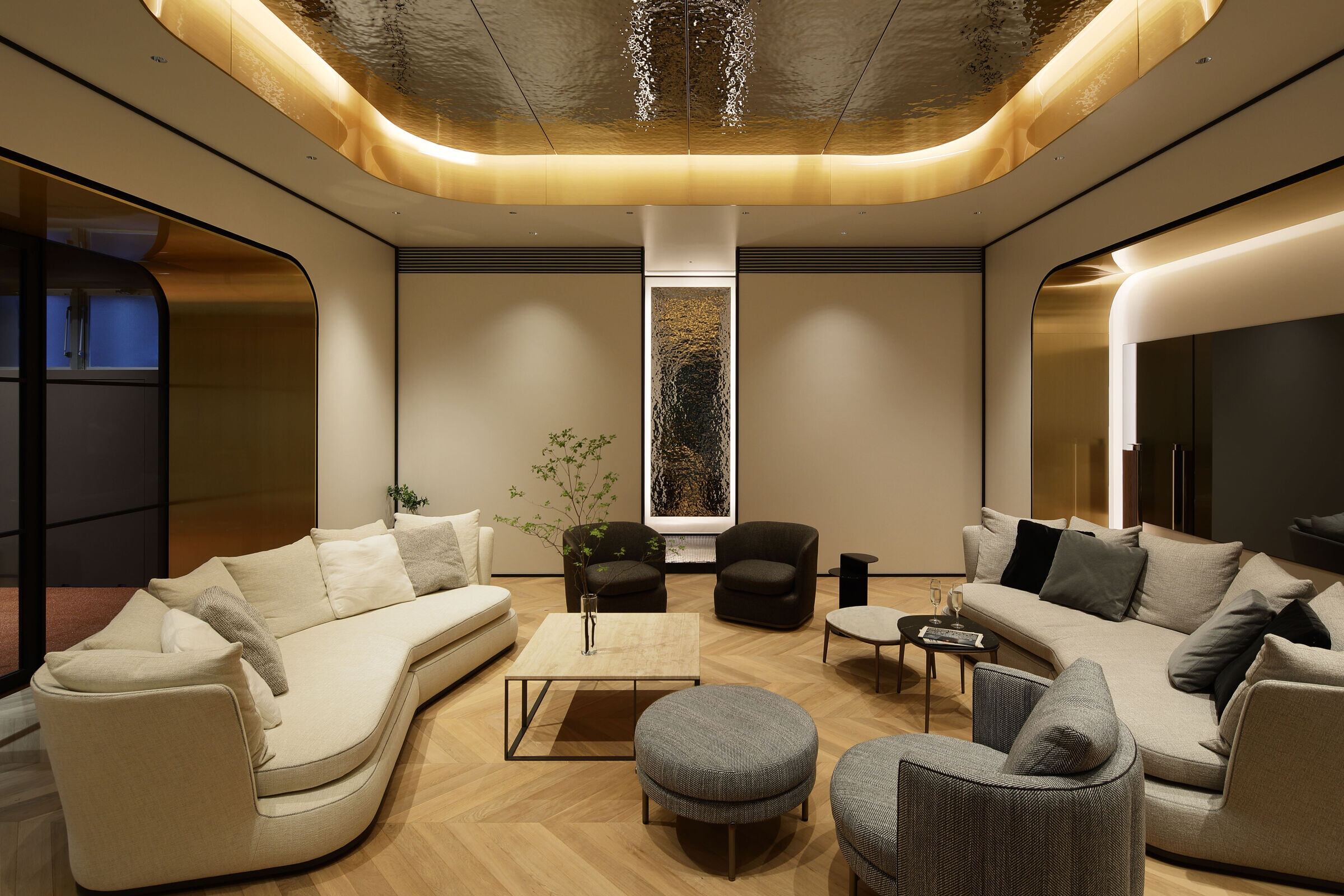 The turn at bats are generally green-based and brown artificial turf is used to create a high-class color tone not found in other facilities. The lounge is a luxurious space with GOLD, which is also the theme color of AIGIA Studio, as an accent, and you can watch a golf broadcast on a large screen while drinking champagne during a golf break.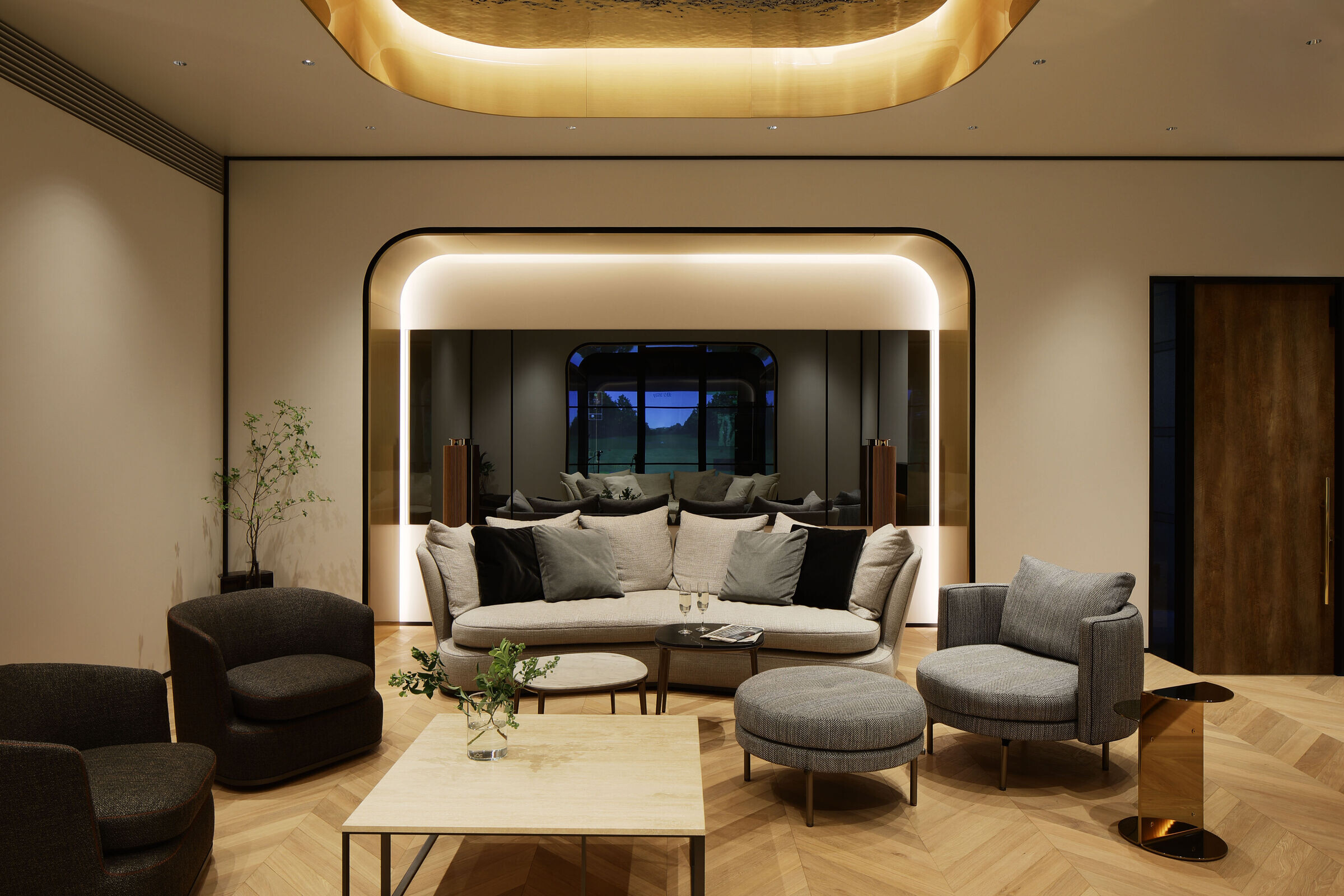 The materials used are sporty and luxurious, such as brass gates and reception counters, stainless steel ceilings and walls that are conscious of the water surface, herringbone floors, and toilets that use glass mosaics. It is a universal design that mixes high quality and historical elements, and it is a space where you can enjoy a trip feeling of a world different from the image of Shimbashi.