It is a tenant building located on a slope of the street from Route 246 to Daikanyama in Sakuragaoka, Shibuya Ward. It is a corner lot with a long distance to the road, and there is a lot of pedestrian traffic, so it is in a location that is often conspicuous as a tenant building.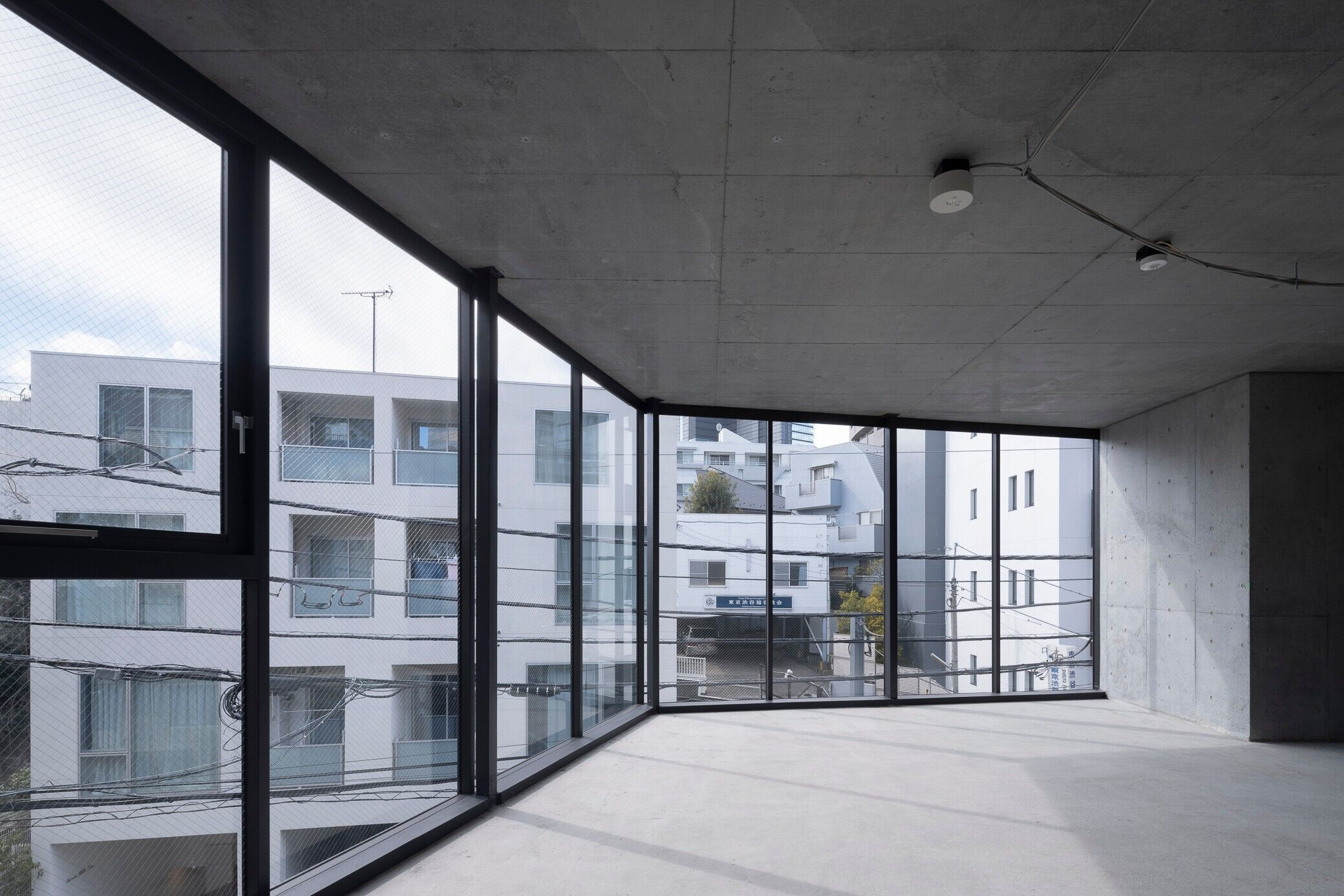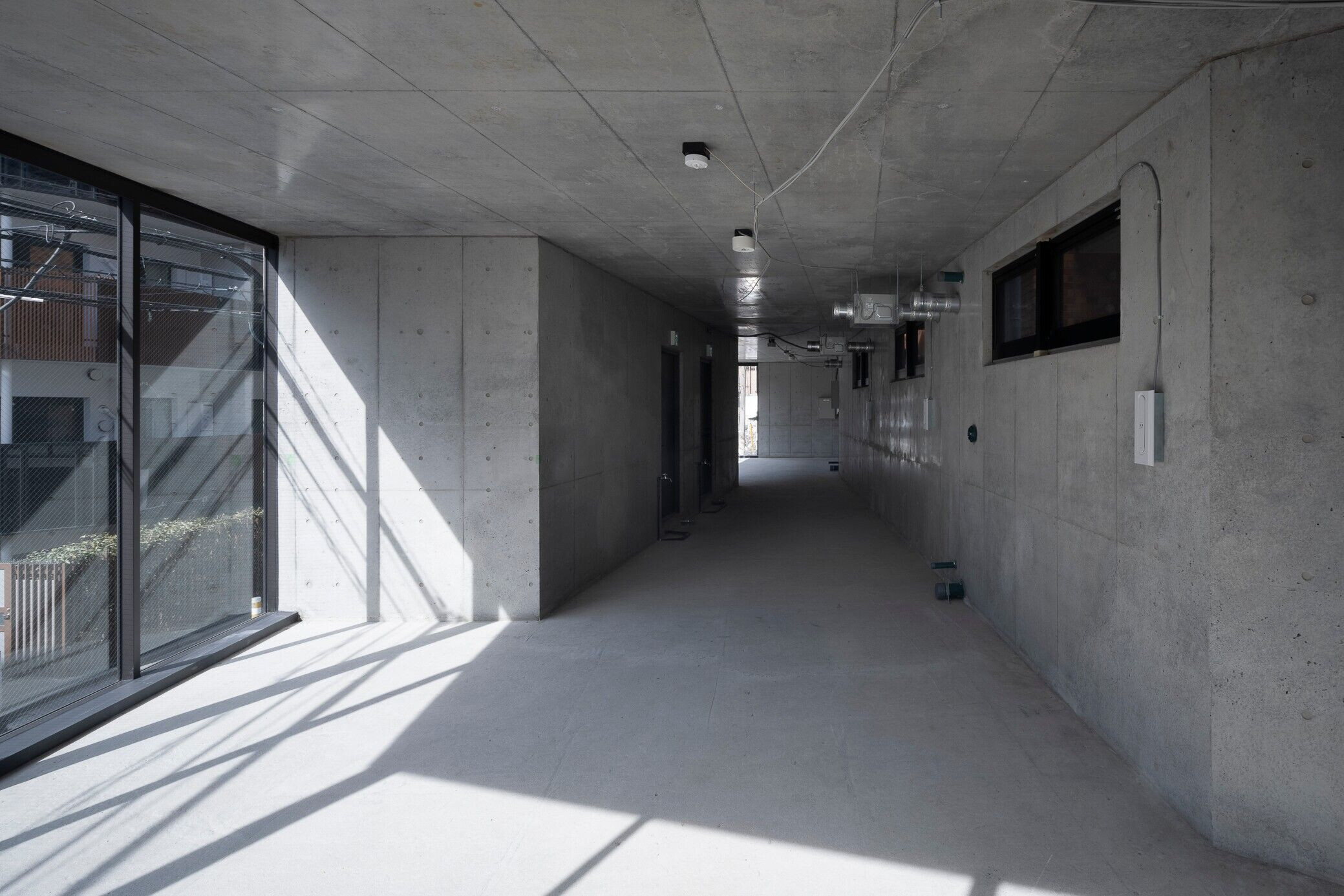 In planning that makes the most of the deformed site, glass is used extensively in the connecting roads to visualize the interior, while maximizing visibility from the interior to create a sense of spaciousness. The core of the EV and stairs was placed in the center, and the plan was such that one floor could be divided into two sections. In addition, the floor of the first floor was set to match the lower part of the road, and a part of it was set to be semi-underground, making it possible to clear the height restrictions. As a result of meticulously overcoming the site conditions that seemed difficult to design in this way, I think we were able to create a building that maximizes the potential of this place.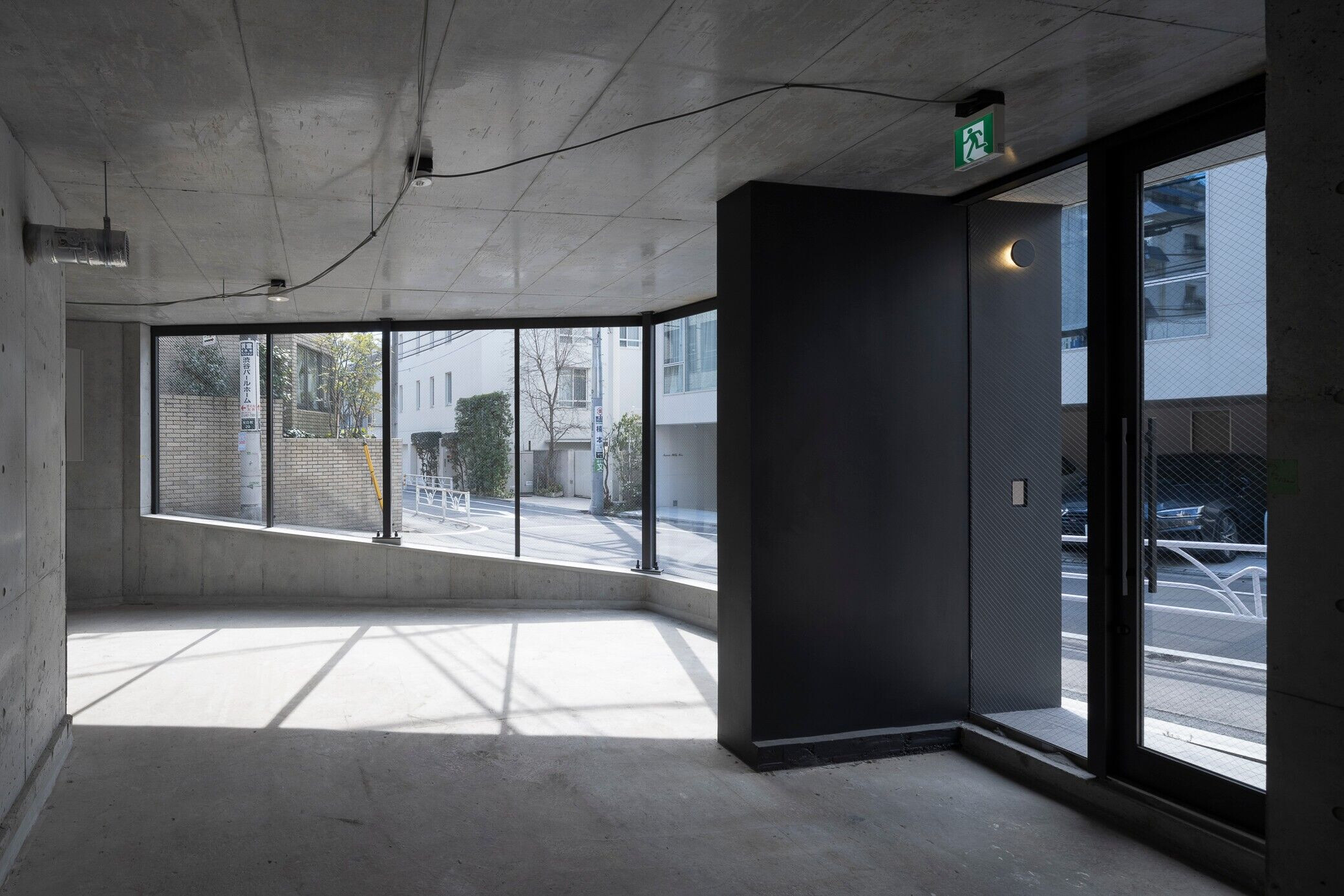 As for the design, the concrete cedar plank formwork is used for the frame, and the sashes and parapets are black. Although there were few elements, we paid attention to balance and details, and conducted repeated studies. Due to the nature of Shibuya, we created a subtractive design that creates a cool atmosphere and highlights the charm of the tenants as part of the townscape. I hope that it will become an architecture.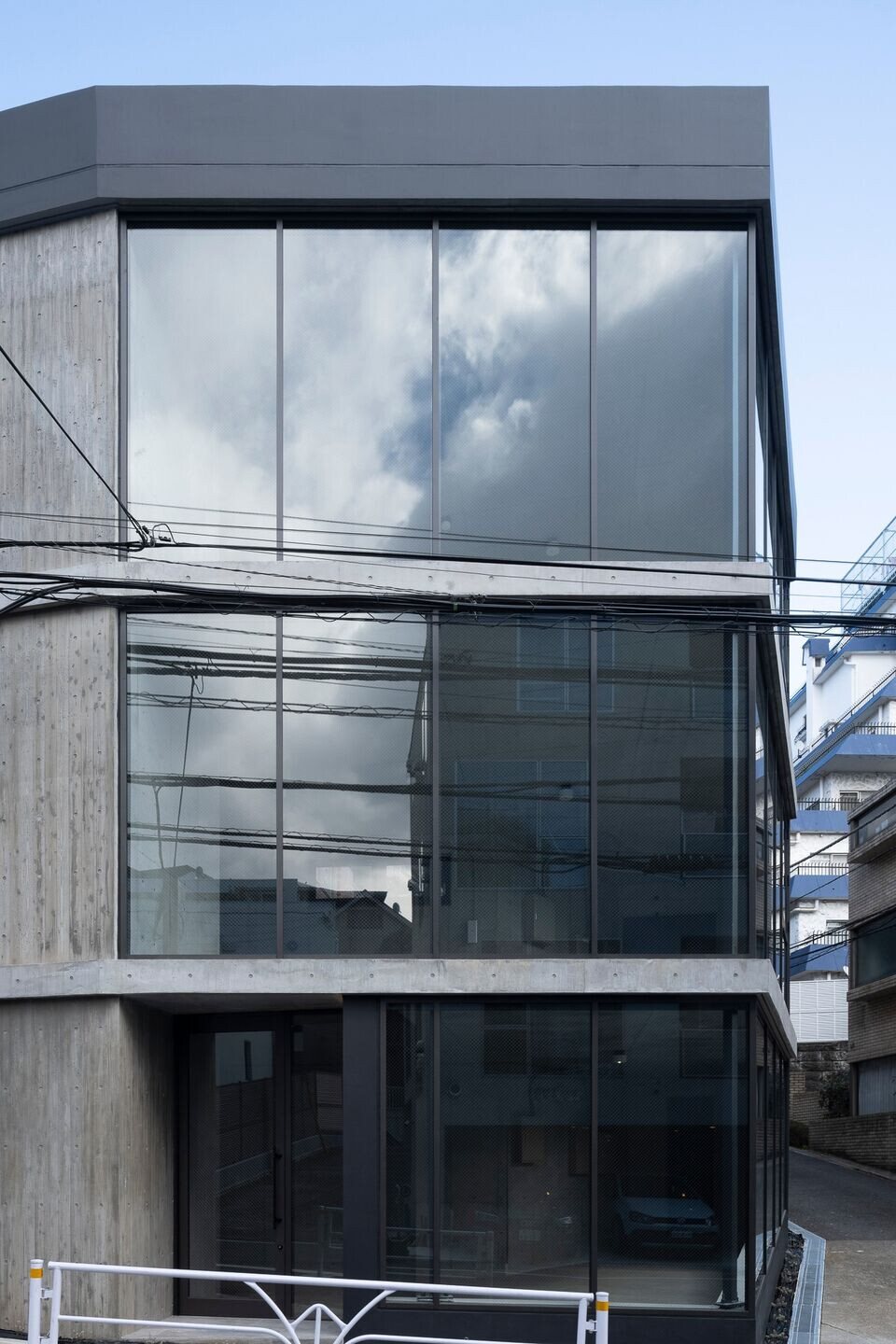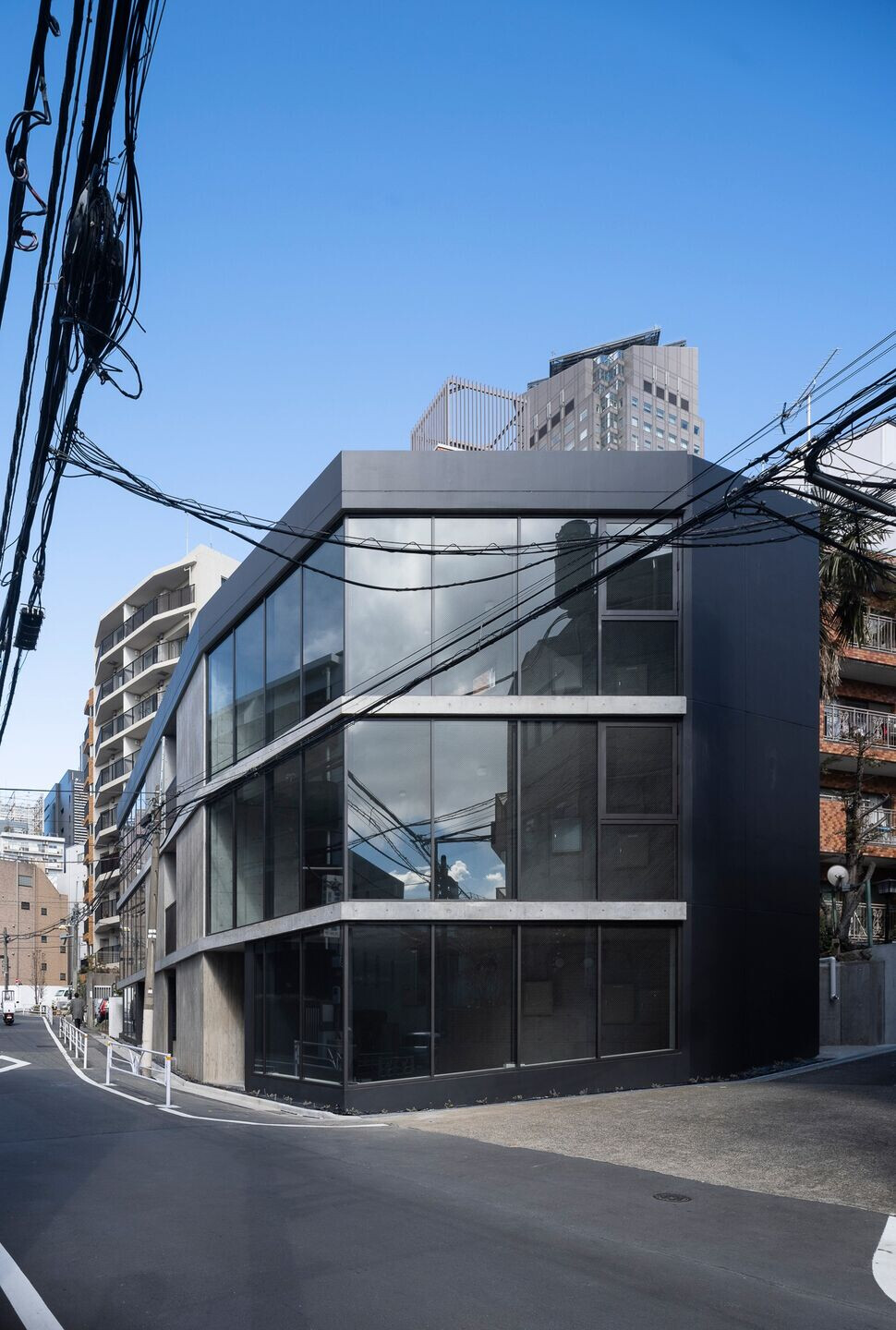 Team:
Architect: Naoi architecture & design office
Photography: Hiroshi Ueda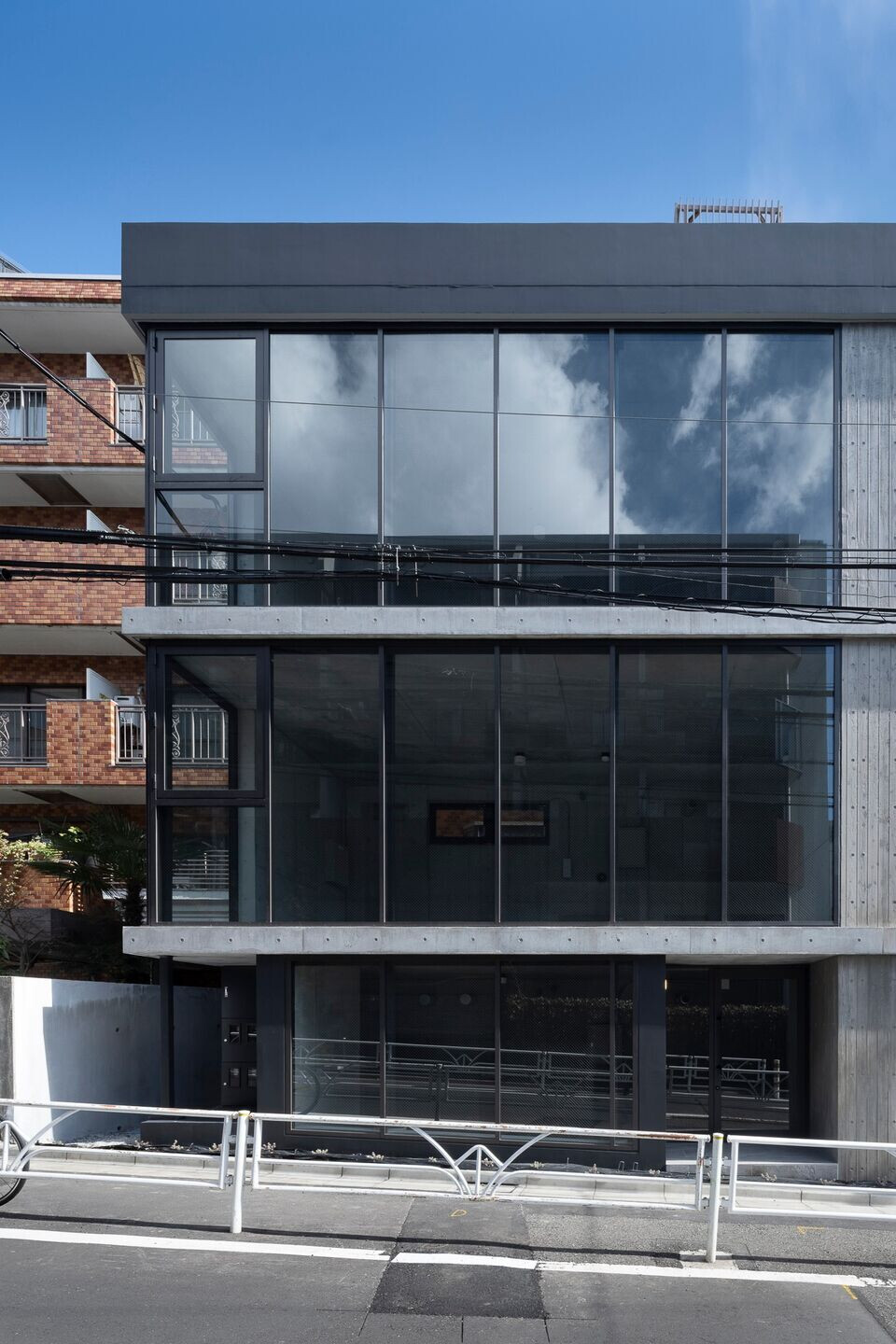 Material Used:
1. Facade cladding: Concrete
2. Doors: Steel, door, original
3. Windows: Steel, windows, original
4. Exterior lighting: cbracket light, AJ eklipta, louis poulsen