The site is surrounded by greenery, and in winter, Mount Asama can be seen to the northwest. The site is surrounded by greenery and has a view of Mt. Asakusa to the northwest in winter. The plan was developed in accordance with the Karuizawa regulations of 20% building area and floor area ratio, and the wall setback regulations of 5 m from the road boundary and 3 m from the adjacent land boundary, which limited the area that could be built.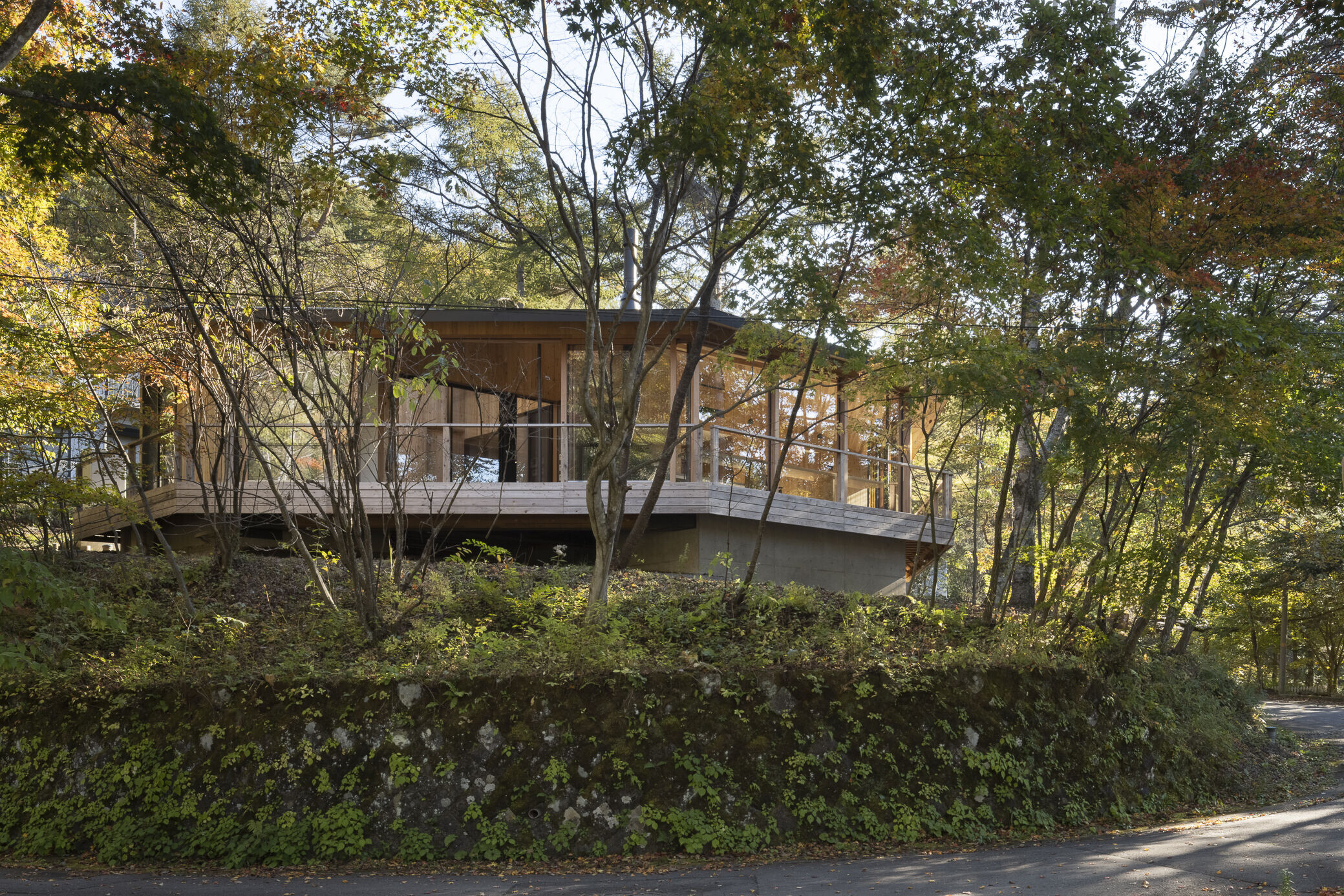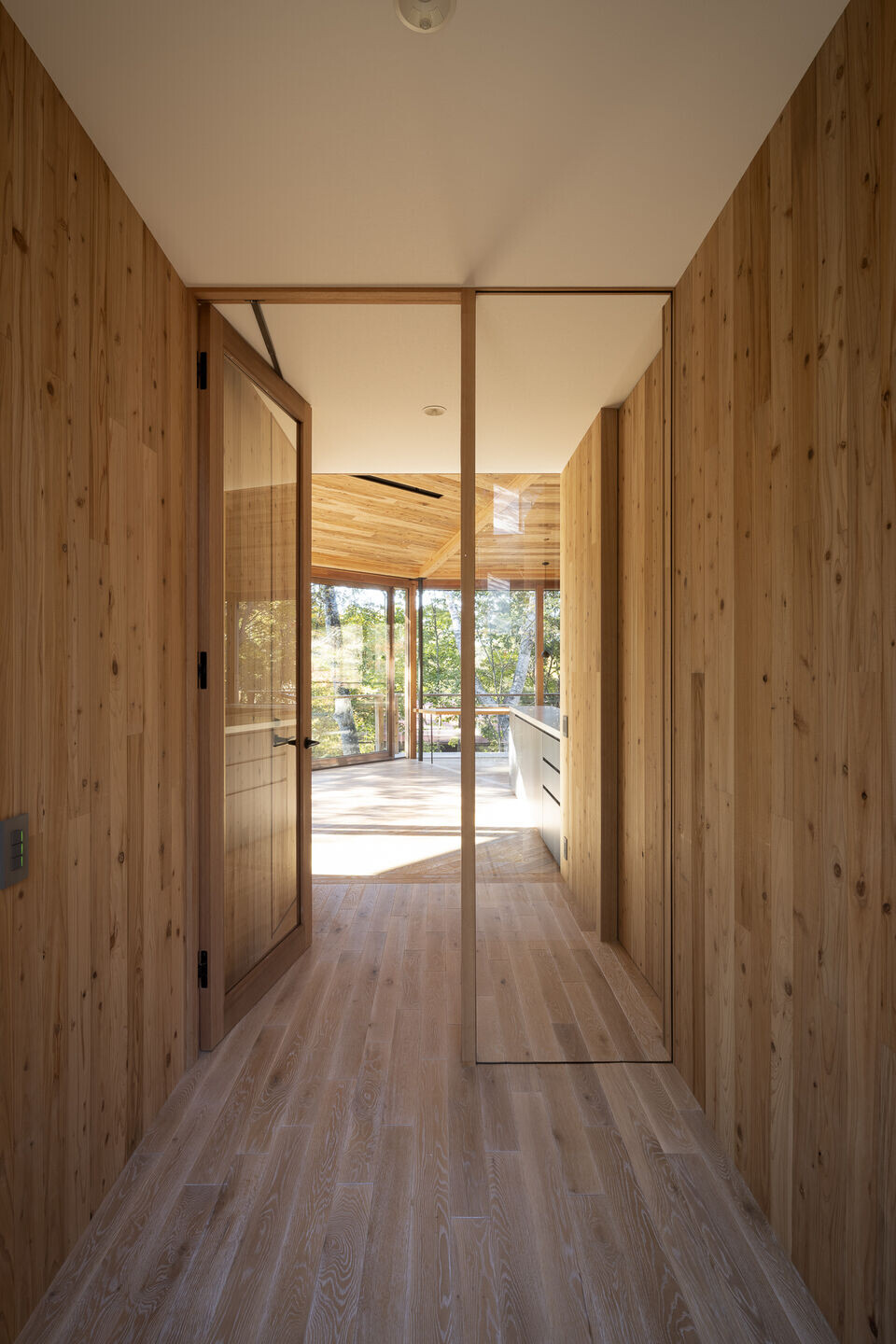 In order to prevent moisture, three independent foundations were built on top of each other, and floor construction was done to secure ventilation under the floor.
The trapezoidal plan is a one-room house, with the kitchen as a separate space for the couple.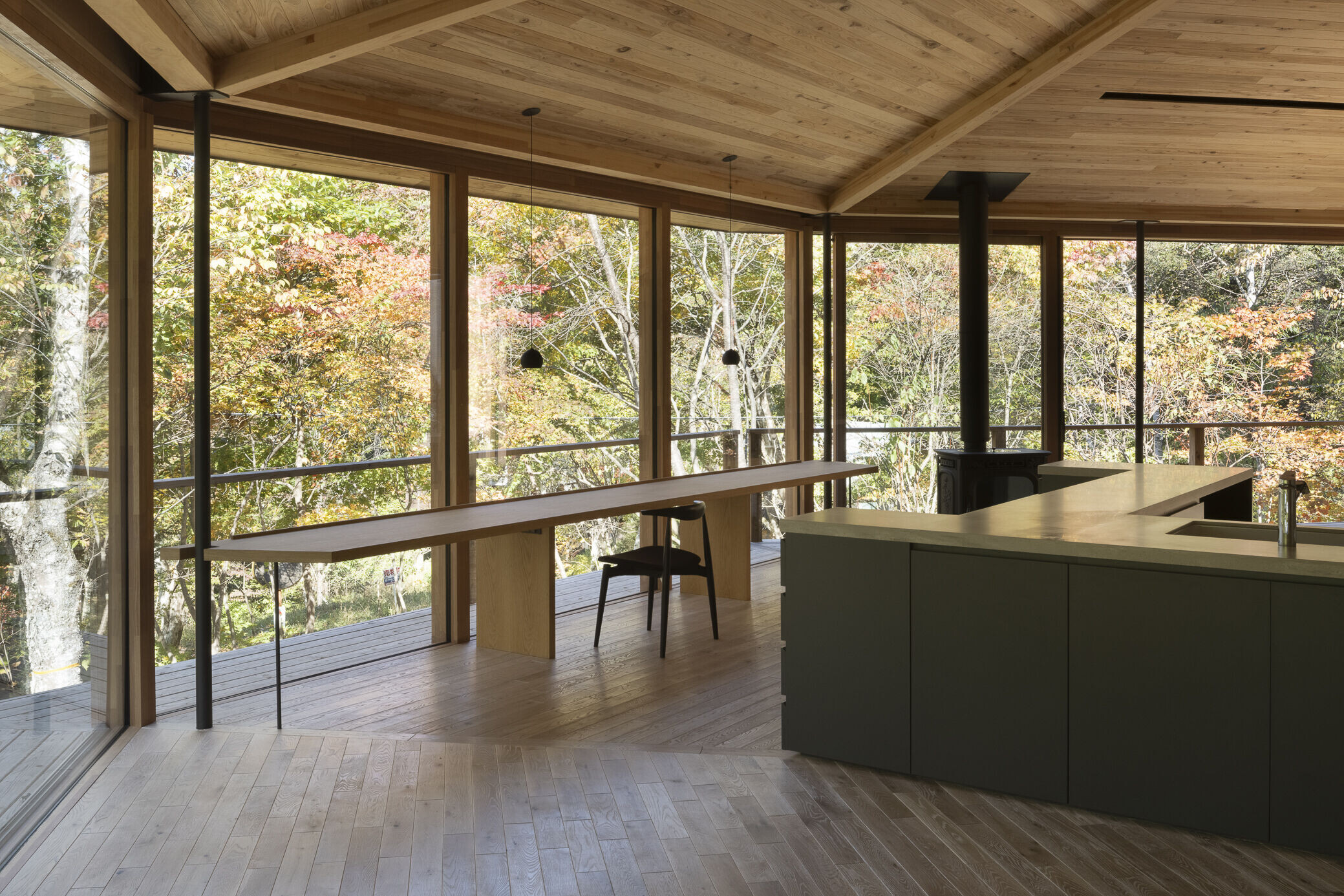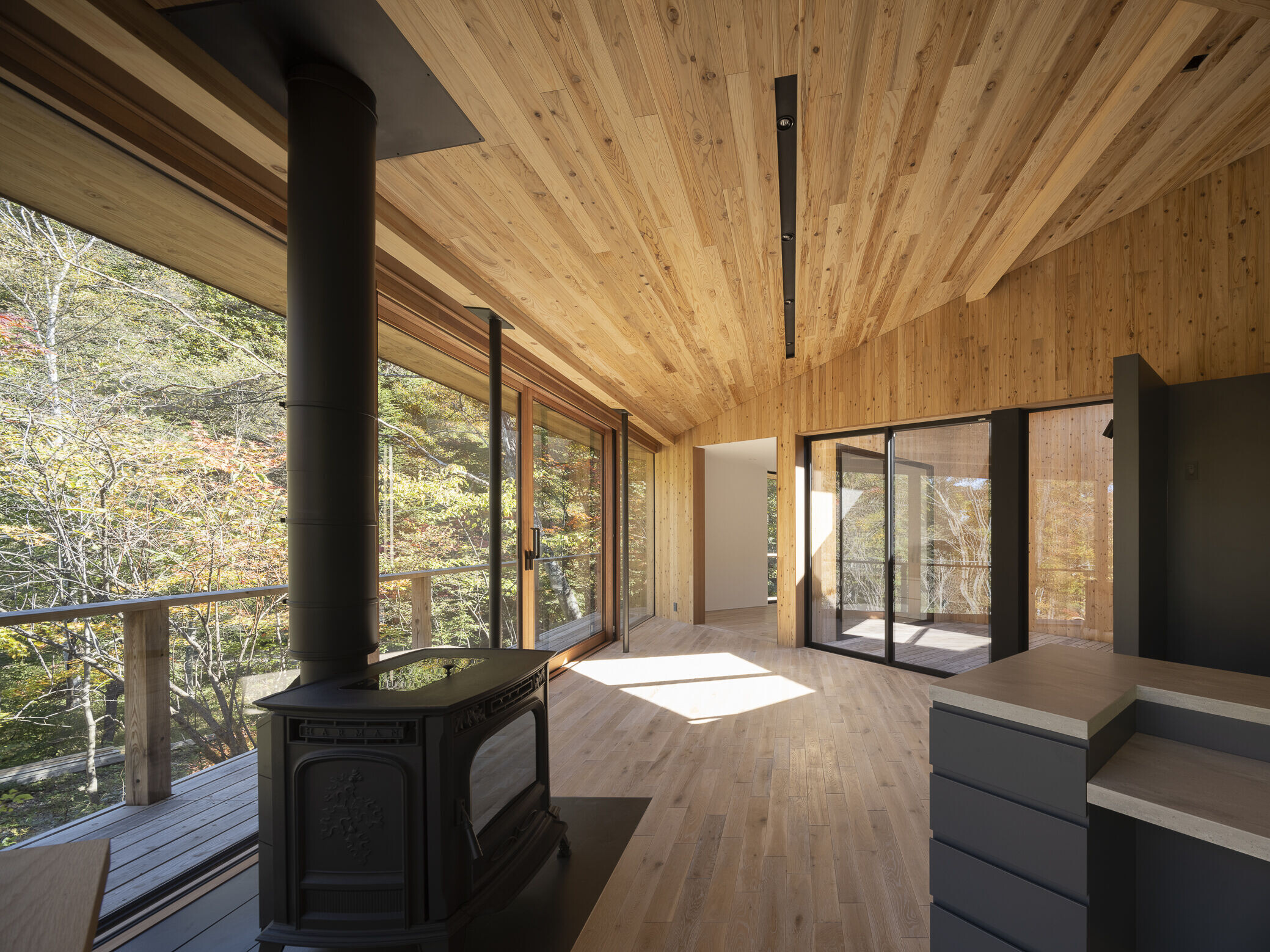 The floor, ceiling, and fixtures are all made of wood, and the house is designed to blend in with the surrounding trees.
The result is a villa where one can spend a relaxing time, letting nature take its course.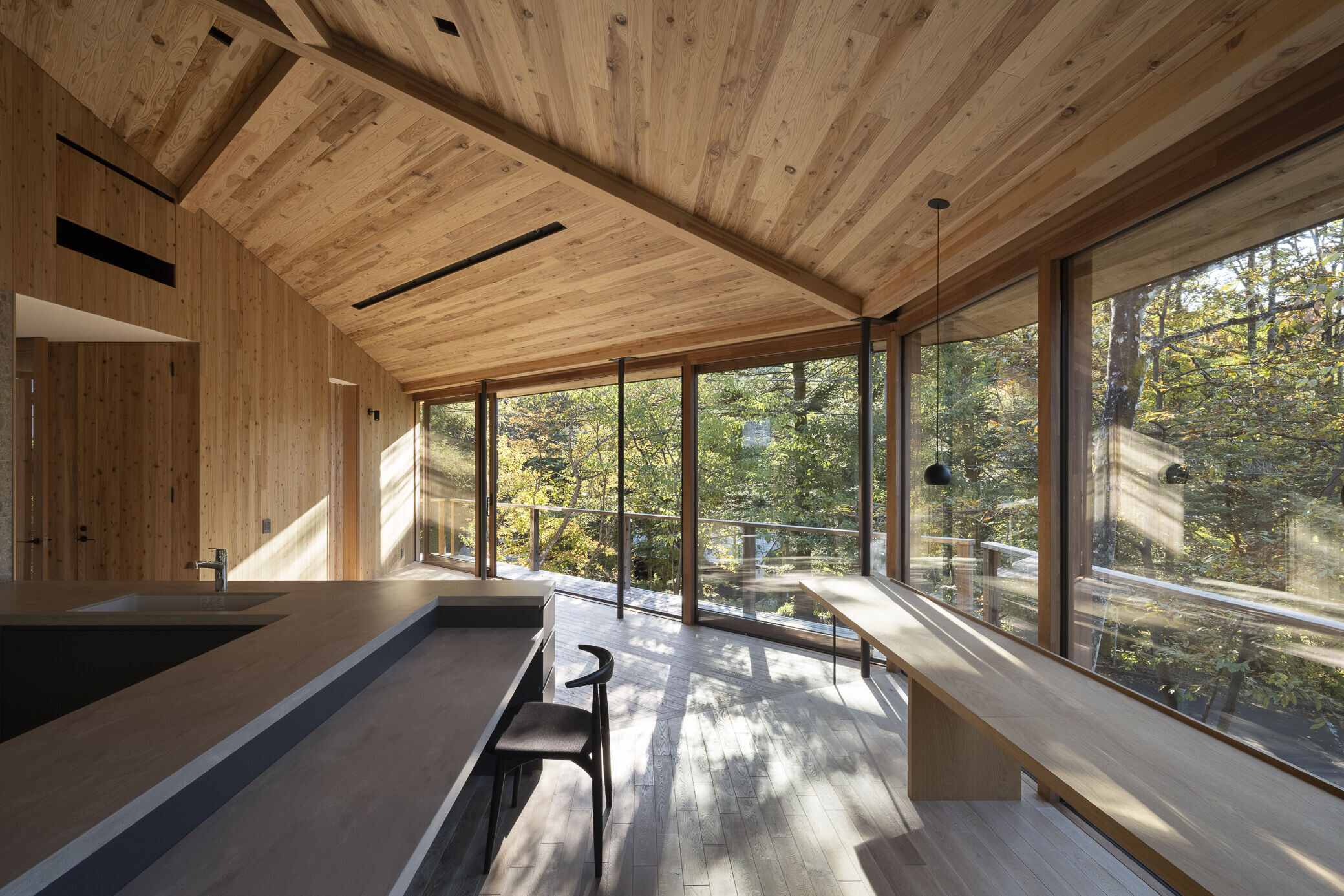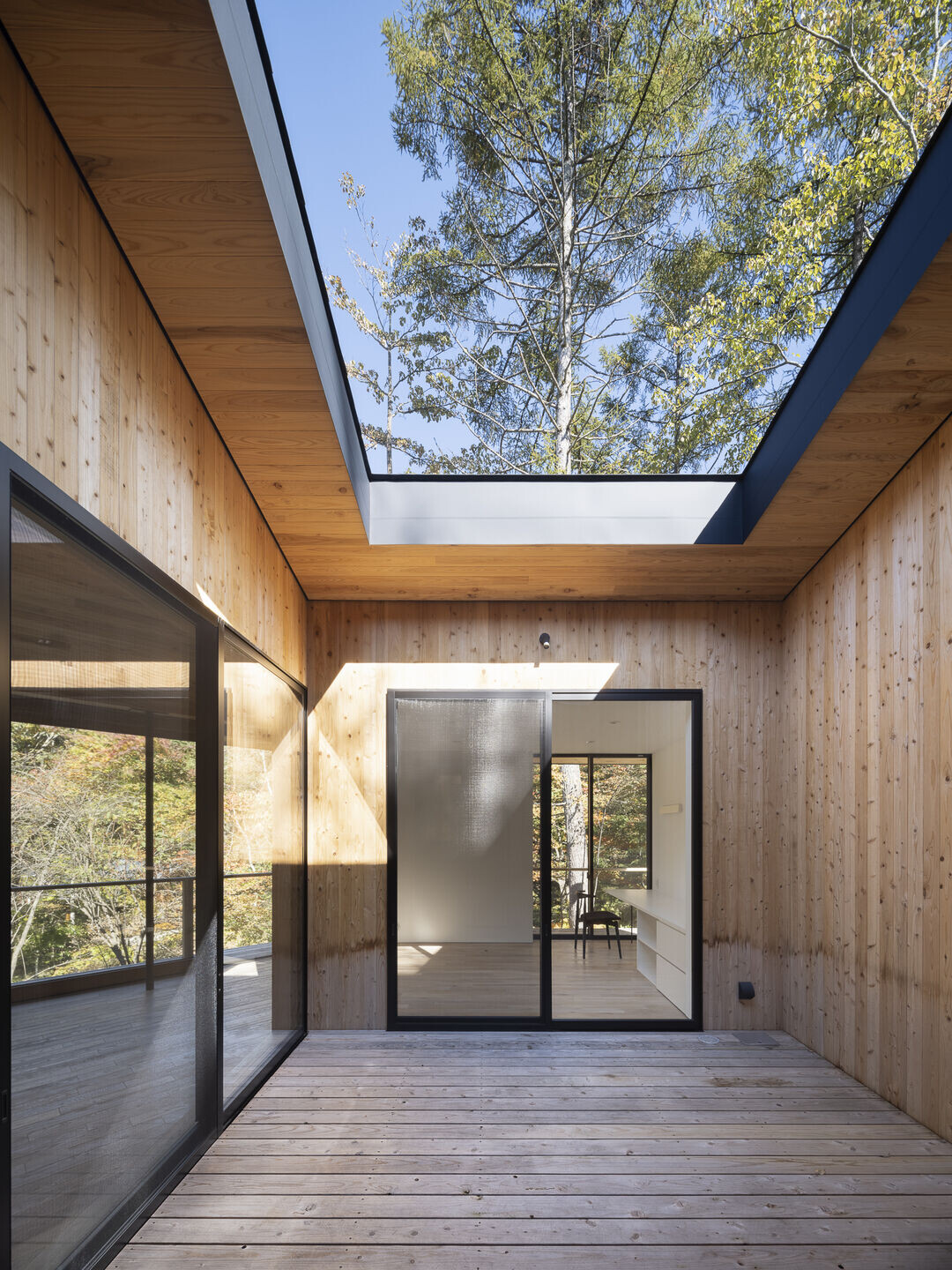 Team:
Architects: Naoi architecture & design office
Photographer: Hiroshi Ueda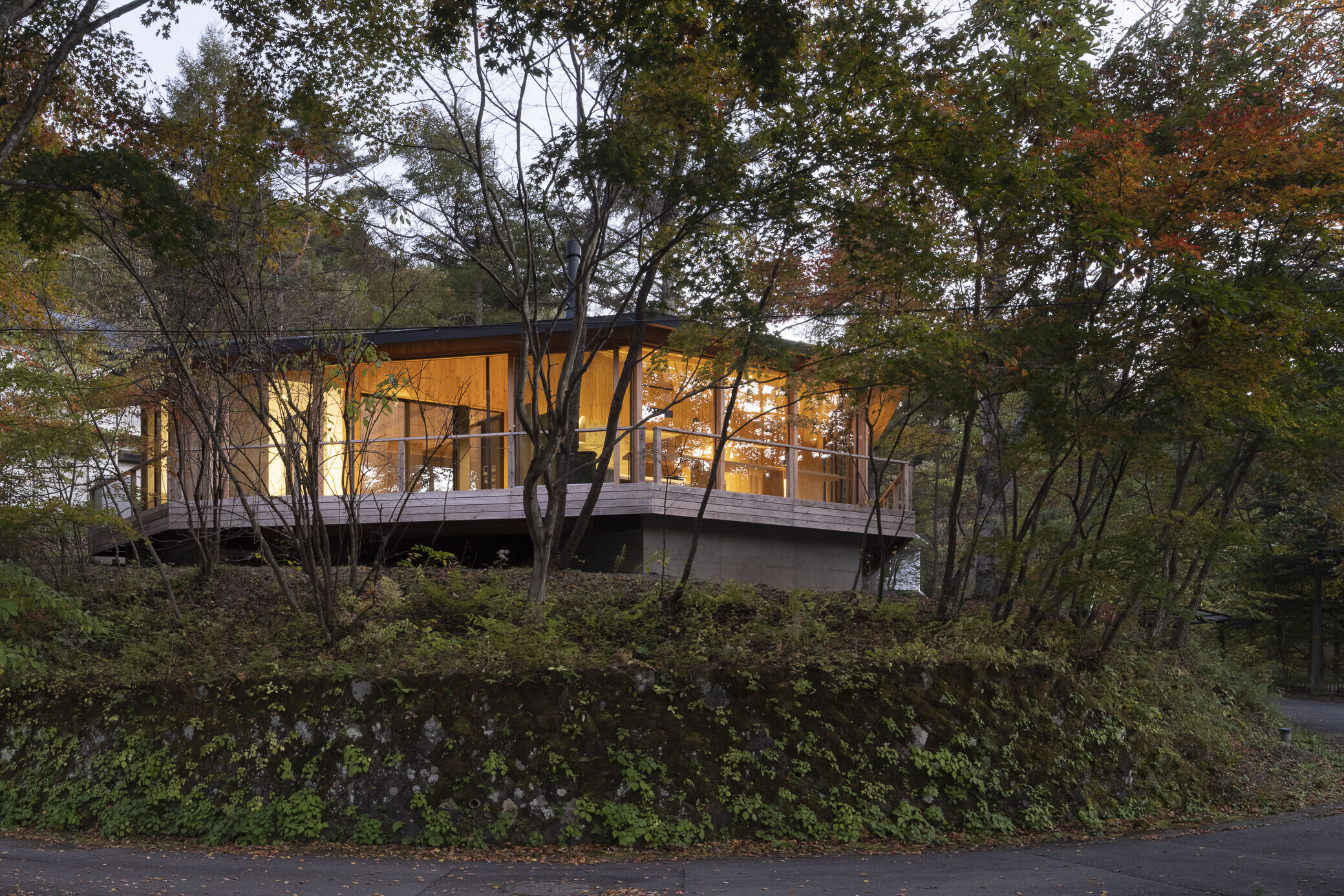 Materials Used:
Facade cladding: Wood, Yakushima cedar T&G panel, Channel original
Flooring: solid wood flooring, oak, Channel original
Doors: Wood, Yakushima cedar T&G panel, Channel original
Windows: Wood, tanyosho pine, NORD
Roofing: galvalume steel sheet
Interior lighting: Daiko,Modular