Upon a recent merging, The American Civil War Center and Museum of the Confederacy needed a place to call their own – an expanded facility to both house consolidated collections and serve as the face for their updated mission: to be the preeminent center for exploration of the American Civil War from multiple perspectives. The newly formed American Civil War Museum (ACWM) tapped 3North to create a unified space on the Historic Tredegar Ironworks campus, one of the nation's largest foundries from 1837 –1952.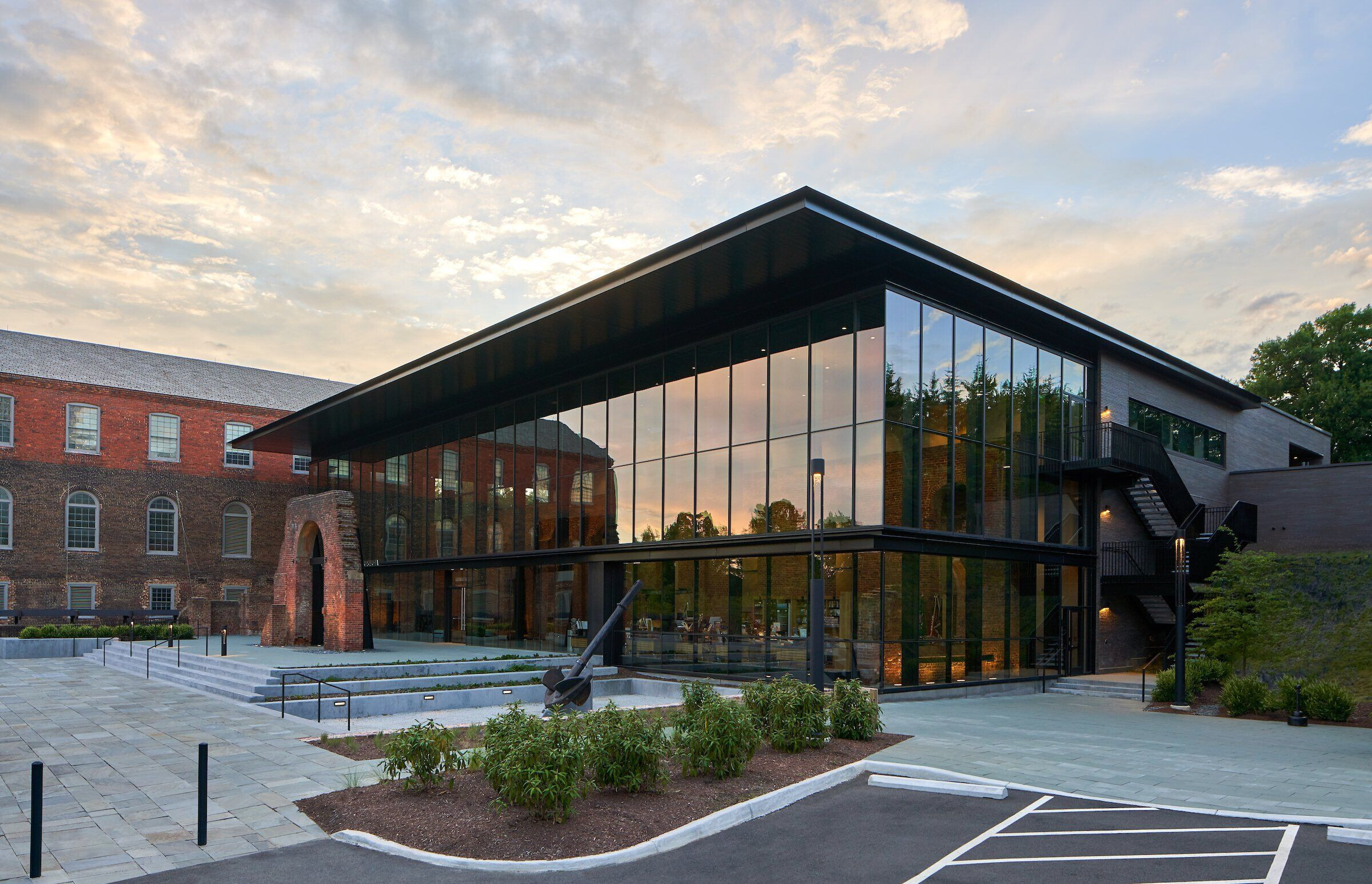 To start, 3North created a new wing of the museum to house two galleries, an experience theater, and storage of the museum's collection, which was previously located offsite. To provide building connectivity, 3North developed a creative solution for the existing ruin walls on the campus. Instead of hiding the walls within the confines of the museum, the firm made them the connective tissue of the entire museum, a visible icon illuminated behind a unique glass encasement. This interior space serves as the main lobby, enabling visitors to get a close look at the historic ruins, while also acting as a gentle delineation between public space and paid exhibits.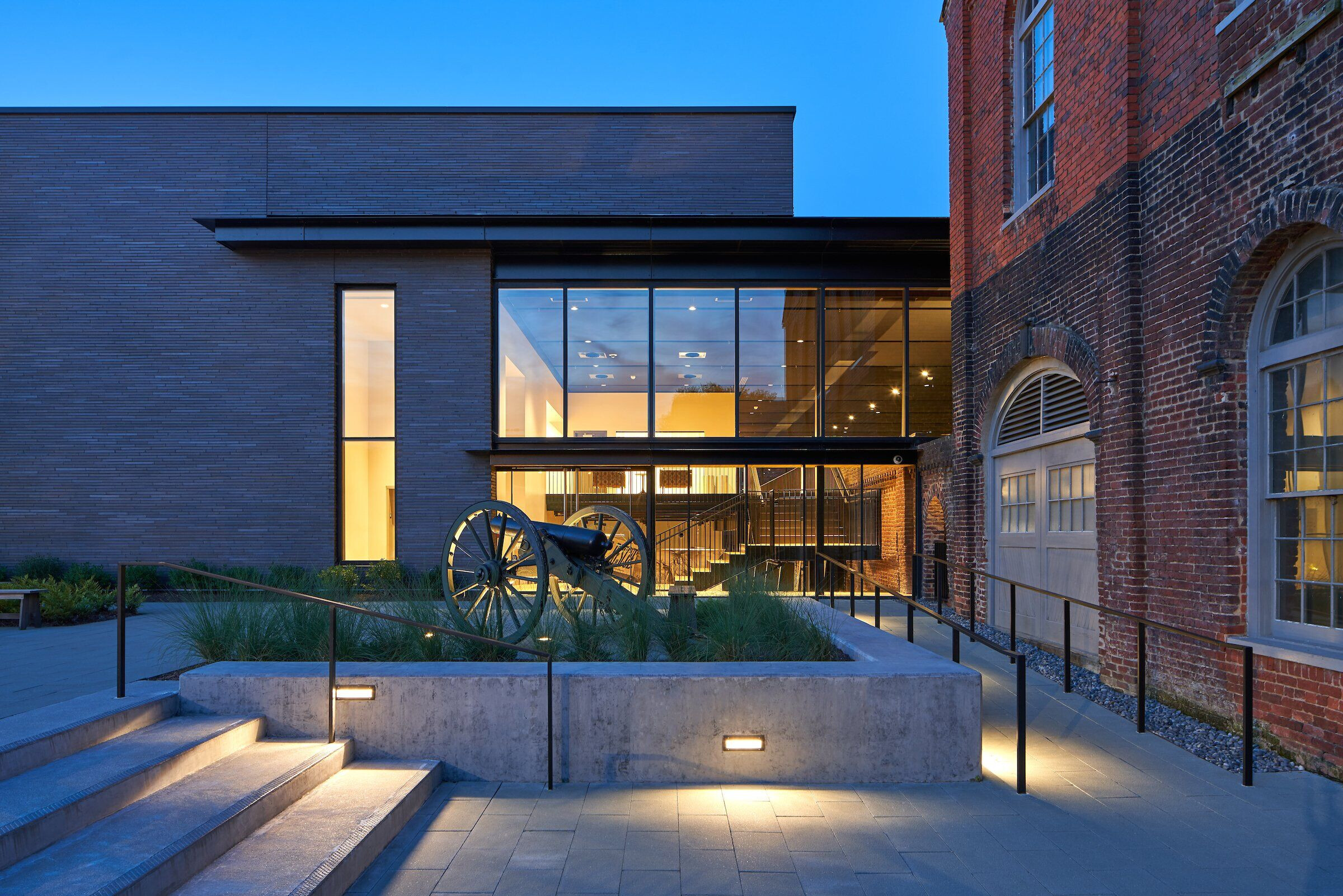 To provide cohesion for the overall site development, the firm also paid equal attention to the public space outside the museum. The main plaza provides a place for the public to gather by the James River, while also raising the ground level of the museum above the floodplain.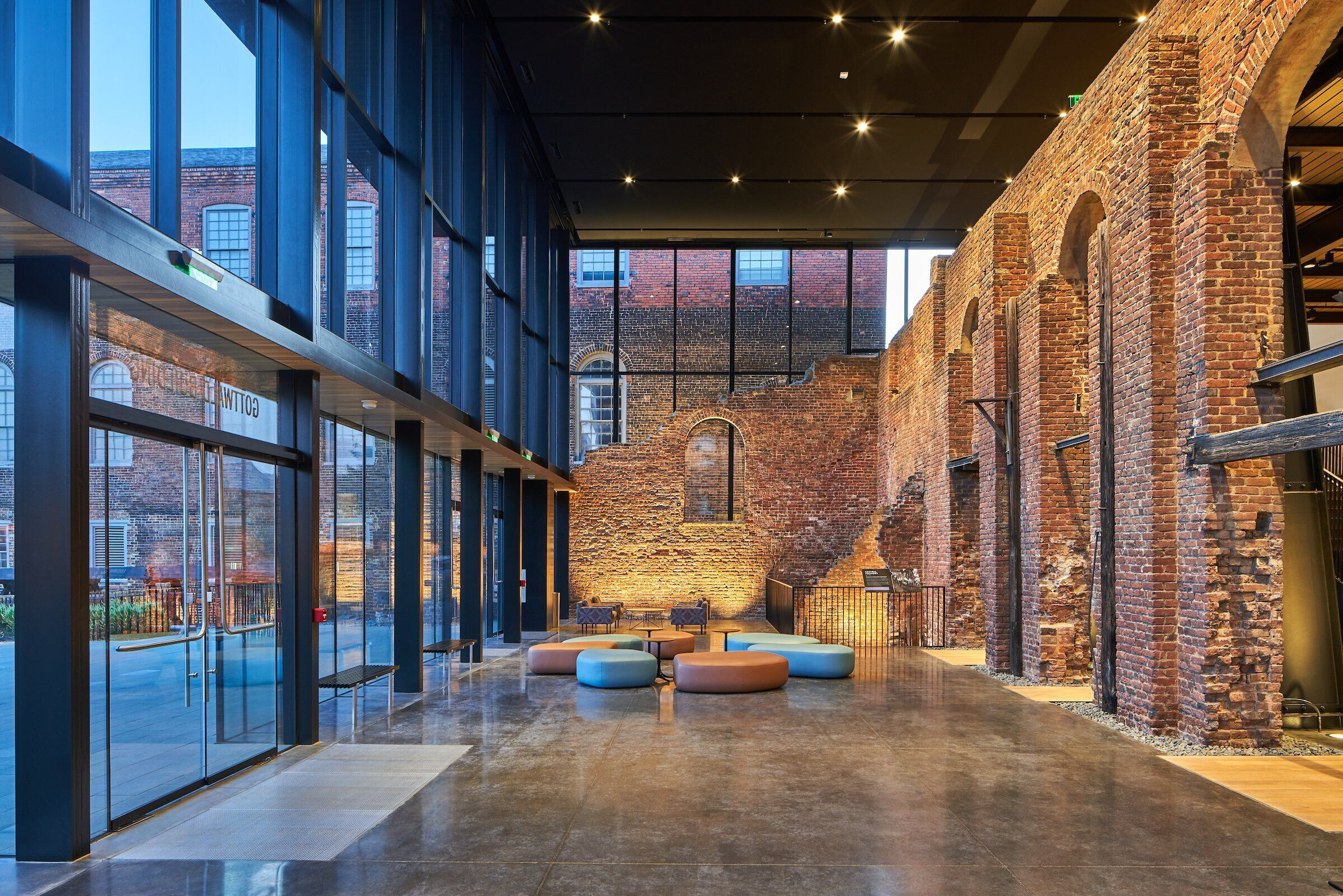 Finally, for the exhibits themselves, the museum tapped the designers at Solid Light to create an immersive experience that would "harness the power of personal narratives from multiple perspectives."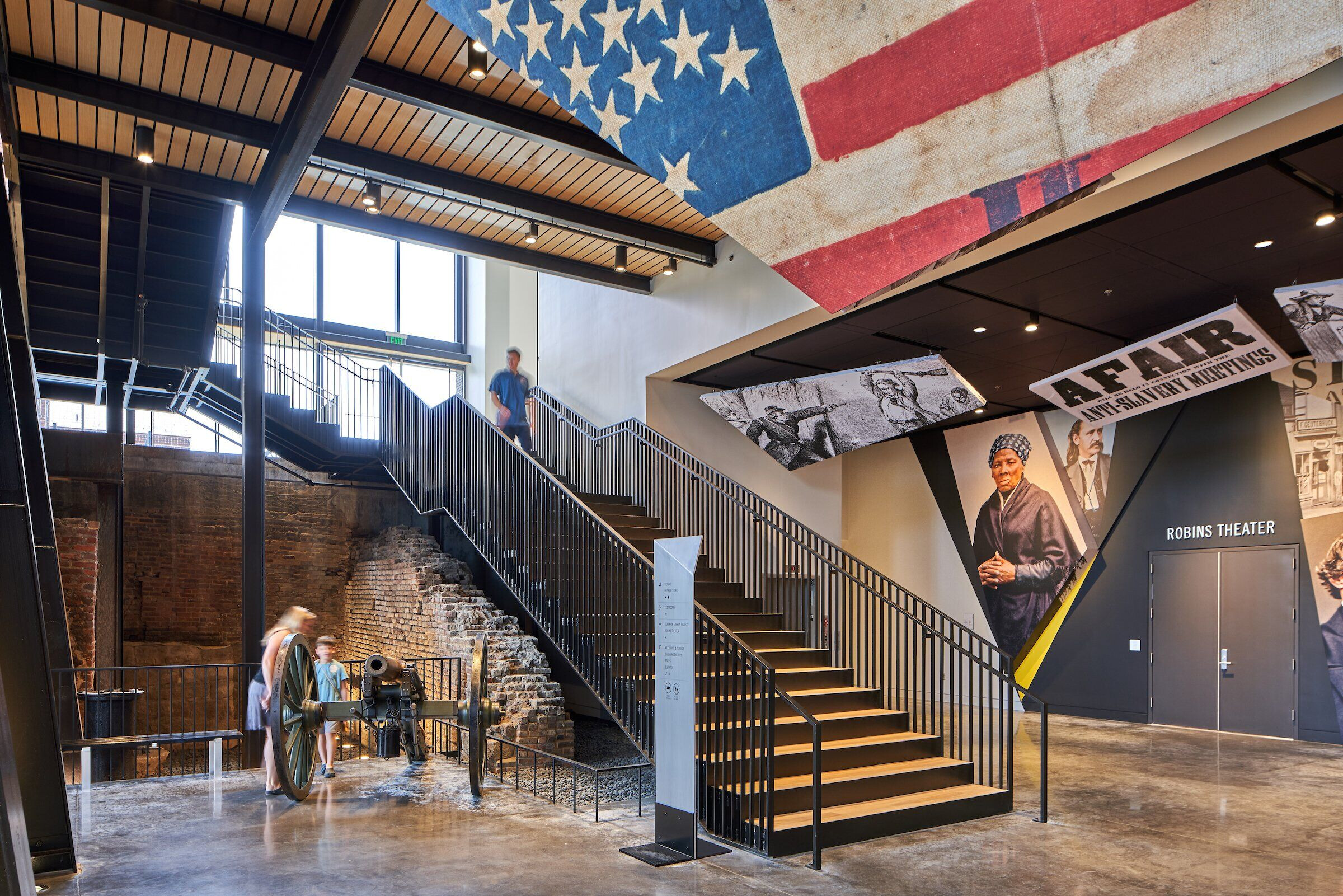 In May 2019, the ACWM opened the doors to its new campus. From the architecture to the exhibit design, it's a center that encourages unbiased exploration of the American Civil War.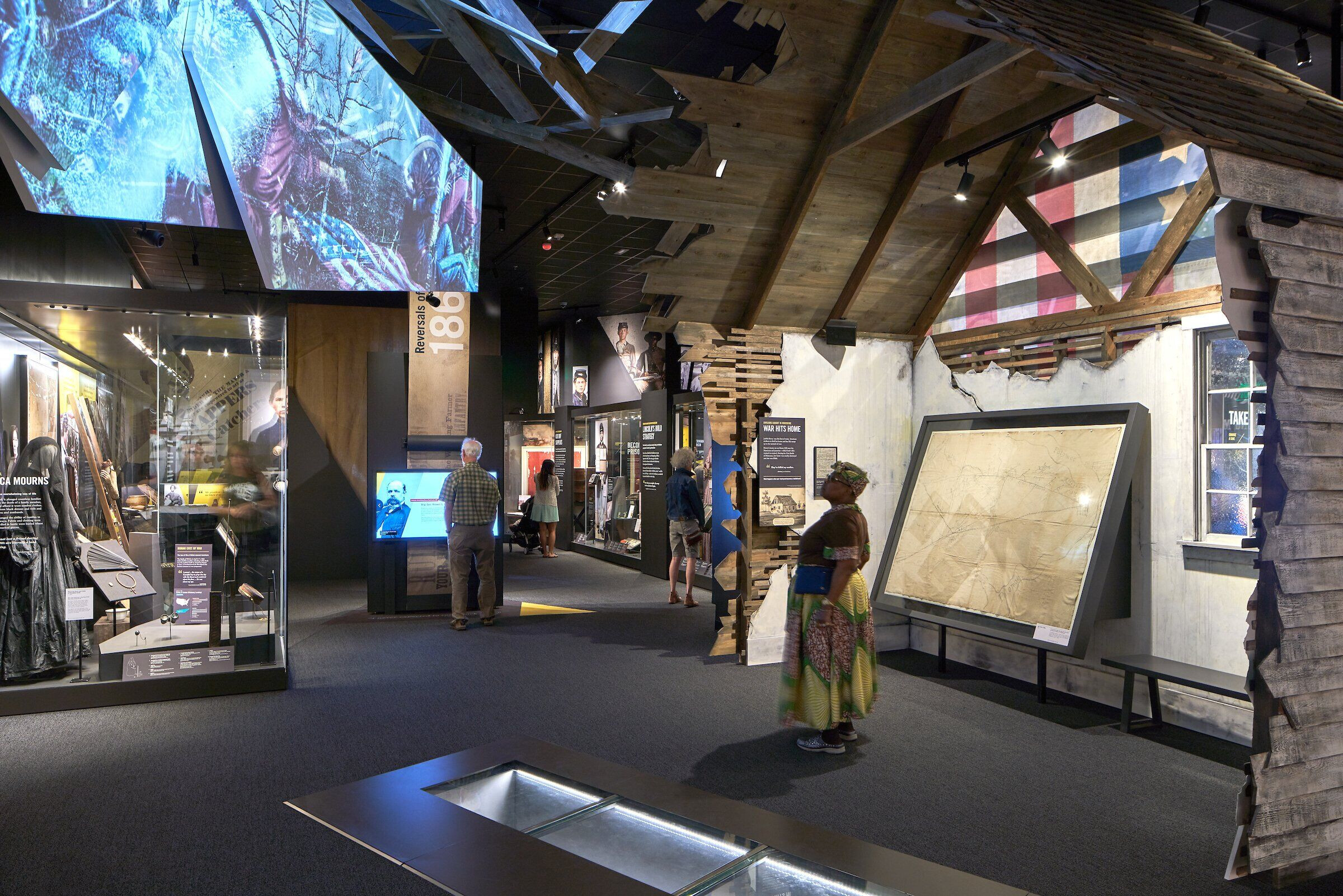 Material Used :
1. Wall cladding and eave detail - Custom steel plate system
2. Curtain wall – Oldcastle Finwall Glass System
3. Curtain wall - Kawneer 1600 System
4. Brick Veneer – Belden brick 'ambassador' size
5. Soffit – White oak with Rubio Monocoat
6. Ceiling – Eurospan Stretch System
7. Historic Brick Ruin Wall
8. Floor – polished concrete slab