Anglicare Liverpool comprises of 137 dwellings ranging from studios to three-bedroom apartments, including 27 strata apartments and seven affordable housing units, as well as Anglican support services. The design strived to address affordability while delivering appealing, stylish high density living in a suburban epicentre.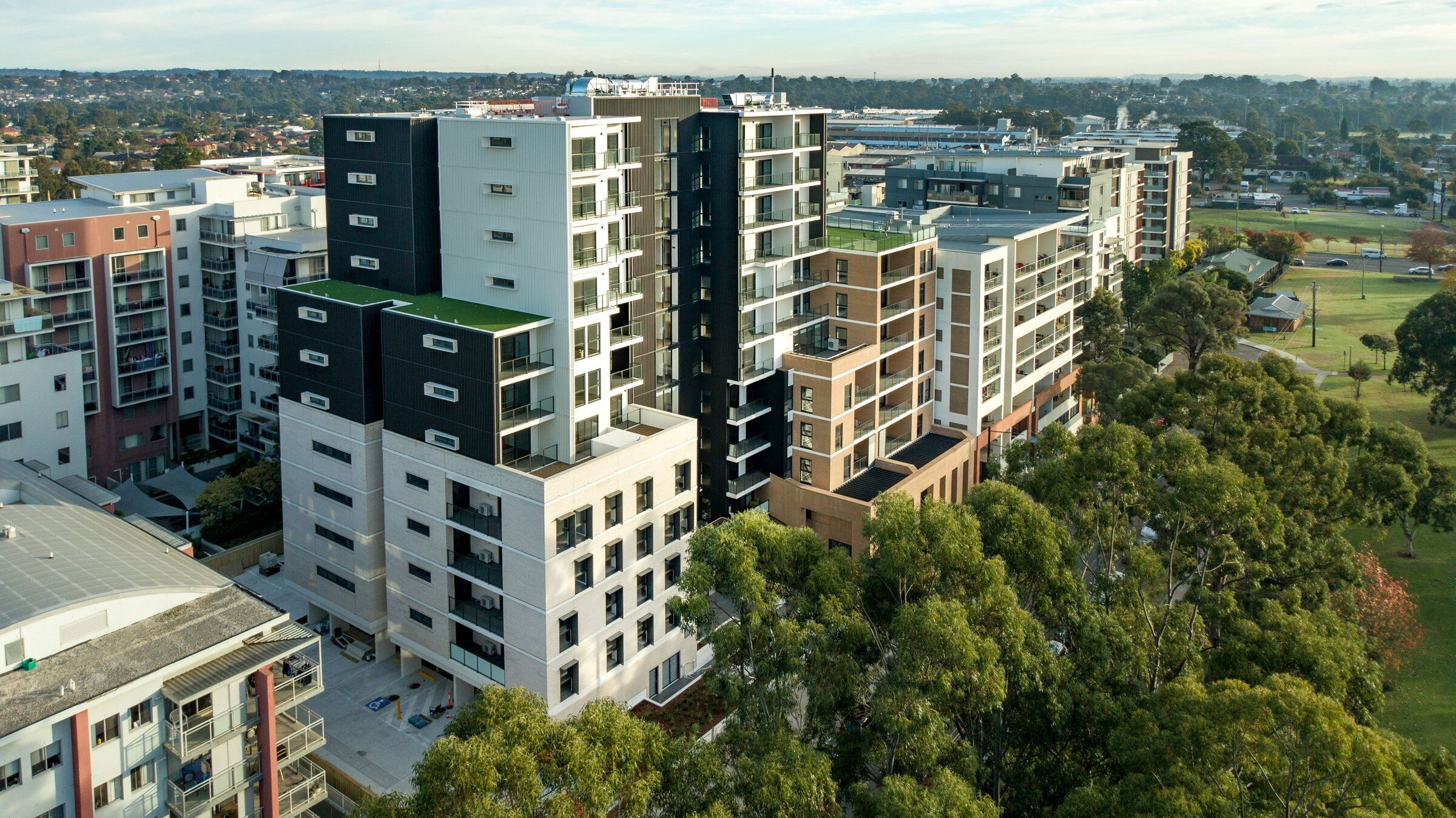 Anglicare Liverpool presents a vibrant and situationally sympathetic high density housing development on a tight footprint. The mixed tenure of the project, blending strata residences and a variety of forms of social housing within the same plate, required a nuanced and considered response to the needs of those different residents and attention to the shared amenity of the communal spaces.
The mitigation of solar shading to the adjacent Liverpool Pioneers' Memorial Park and neighbouring residences was a key driver in the massing design. The site joins a series of neighbouring mixed-use, high density apartment buildings along Northumberland Street and is located within walking distance to Westfield Shopping Centre, Liverpool Train Station and community services.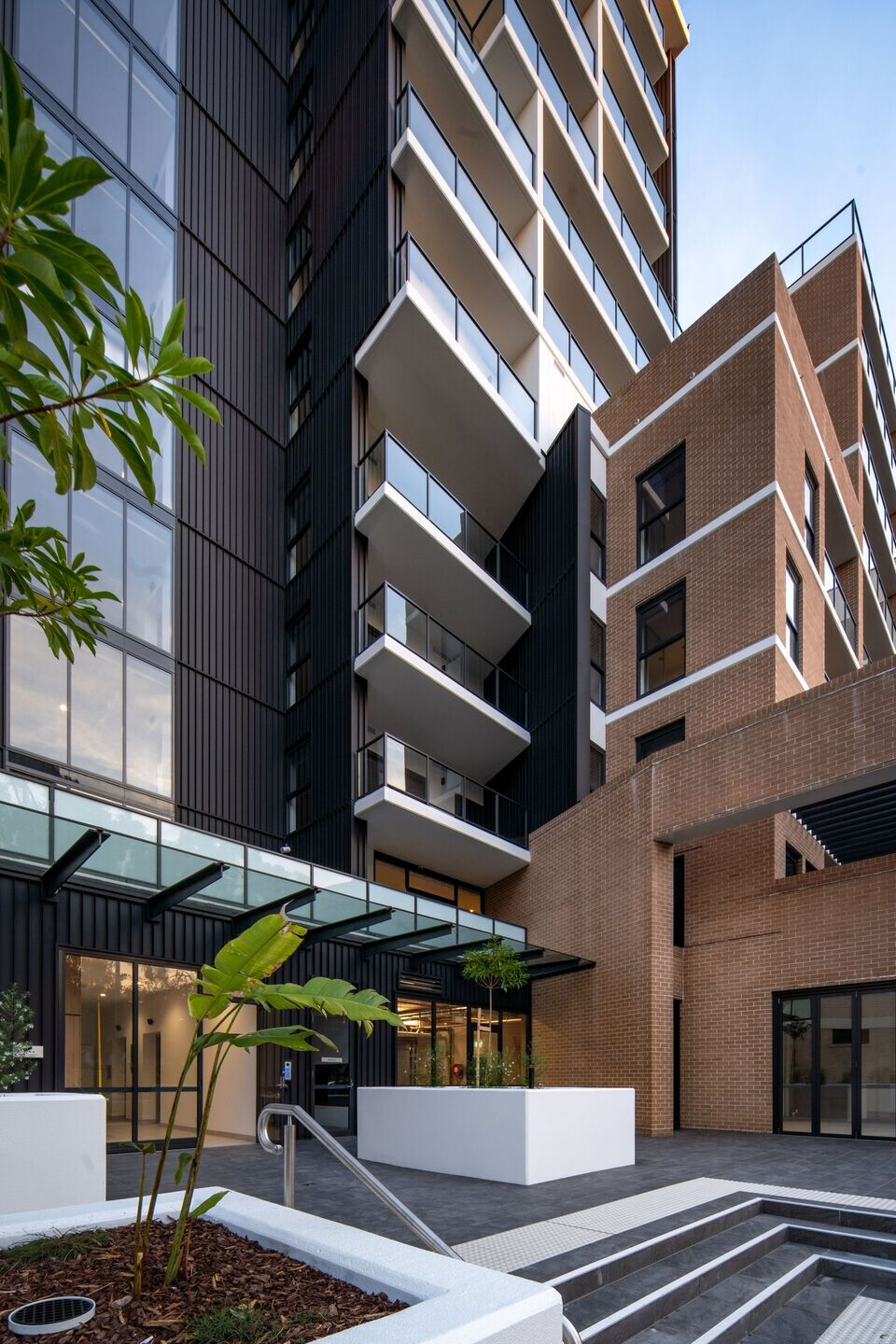 Enclosed outdoor seating and landscaping have been incorporated into the design for Anglicare staff, with day respite parking, a kiosk and a visitor car wash available at street level. The final design also allowed for a retail and café level to interface with nearby parkland.