"Bombonera" is a design exhibition hosted in June 2022 by Calvaresi art gallery in Buenos Aires, Argentina. The curatorship, set-up and image of the show was entrusted to architecture studio Estudio Florida and artist Daniel Basso.
The chosen pieces belong to artist Edgardo Giménez, architect and designer Ricardo Blanco and the collab between Estudio Florida and Daniel Basso.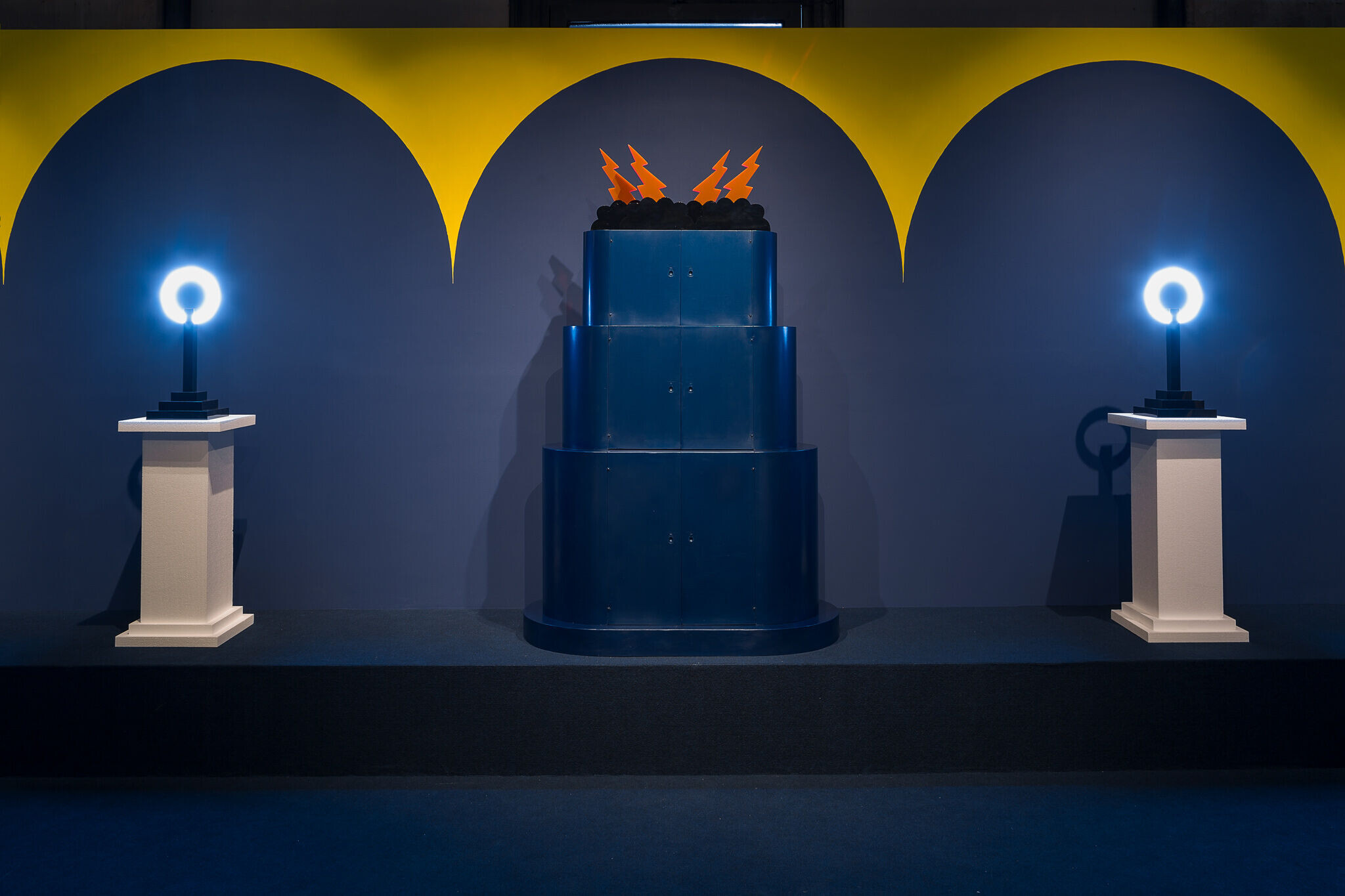 The curators decided to make the gallery into an assorted chocolate box, where the artworks become bonbons to be consumed. The blue carpet that covers the room is continued in the arches painted on the walls, making the spectator feel immersed in this scenery. Every piece stands out while at the same time they all take part of this irresistible set with undeniable pop vibes.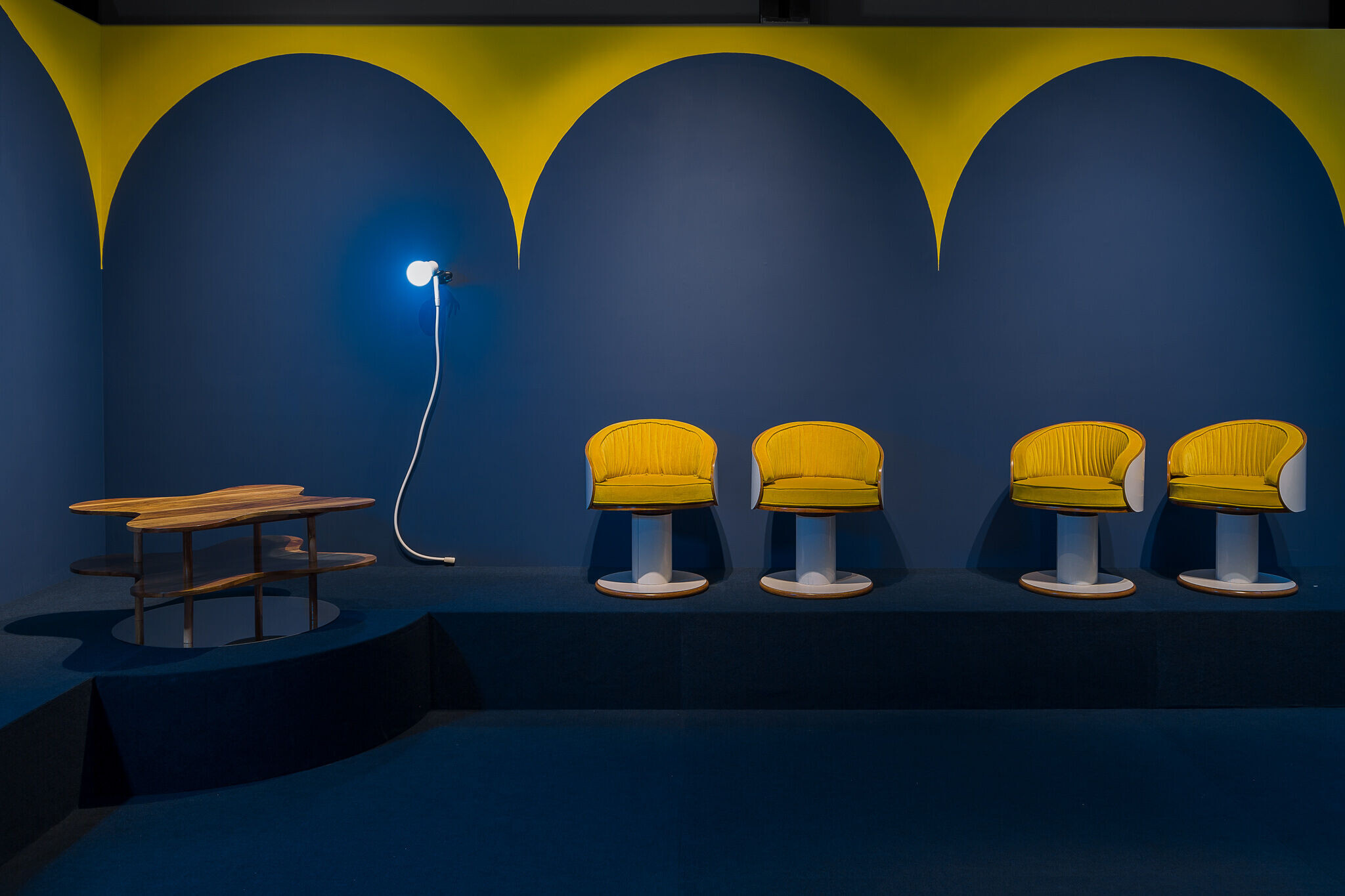 "Bombonera" invites the spectators to a playful experience, where they feel led to the sensory pleasure of taste, color and comfort and to a joyous mood of light-hearted humorous wit.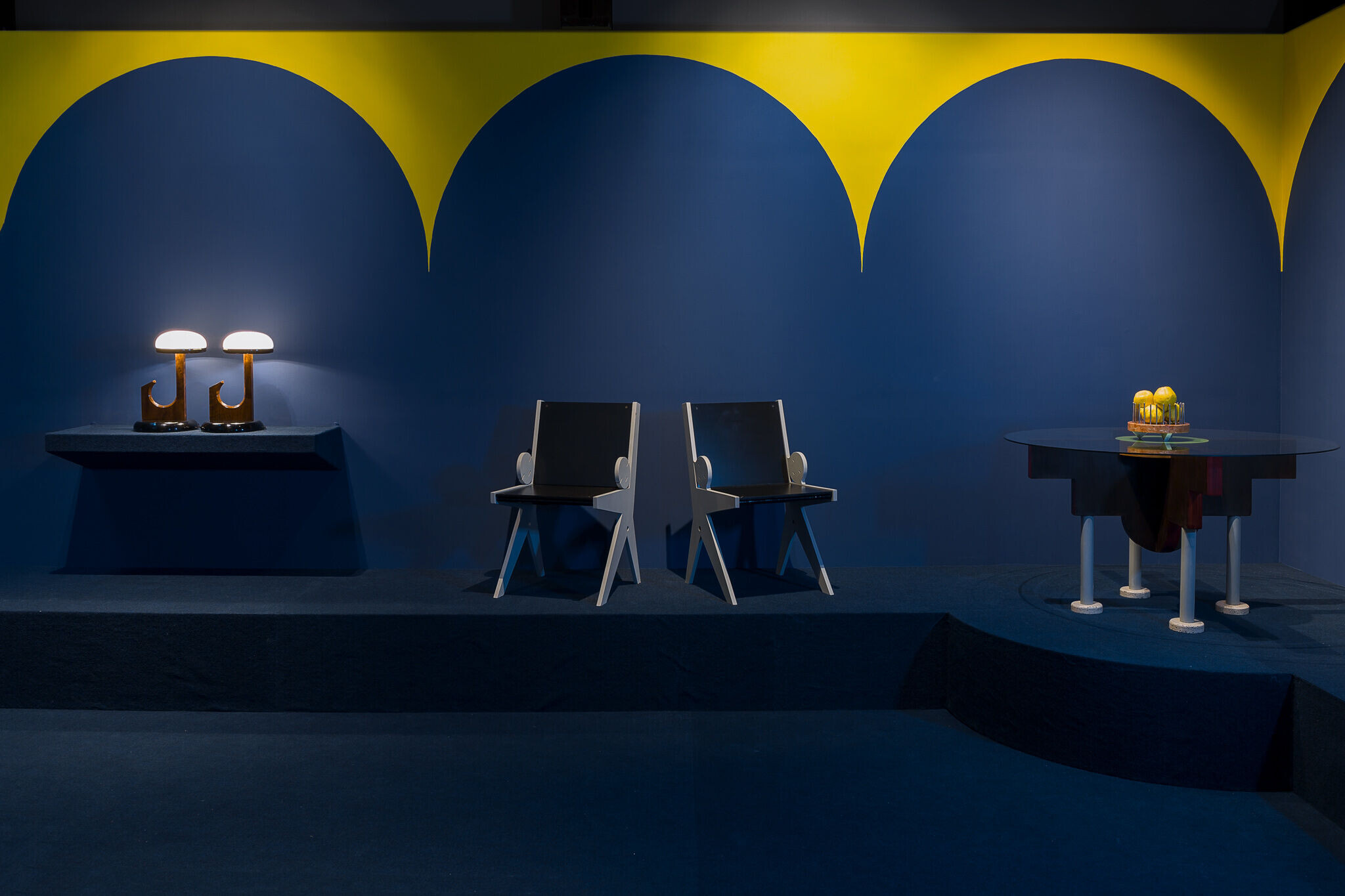 Team:
Artists: Edgardo Giménez, Ricardo Blanco and Estudio Florida+Daniel Basso
Curated By: Estudio Florida and Daniel Basso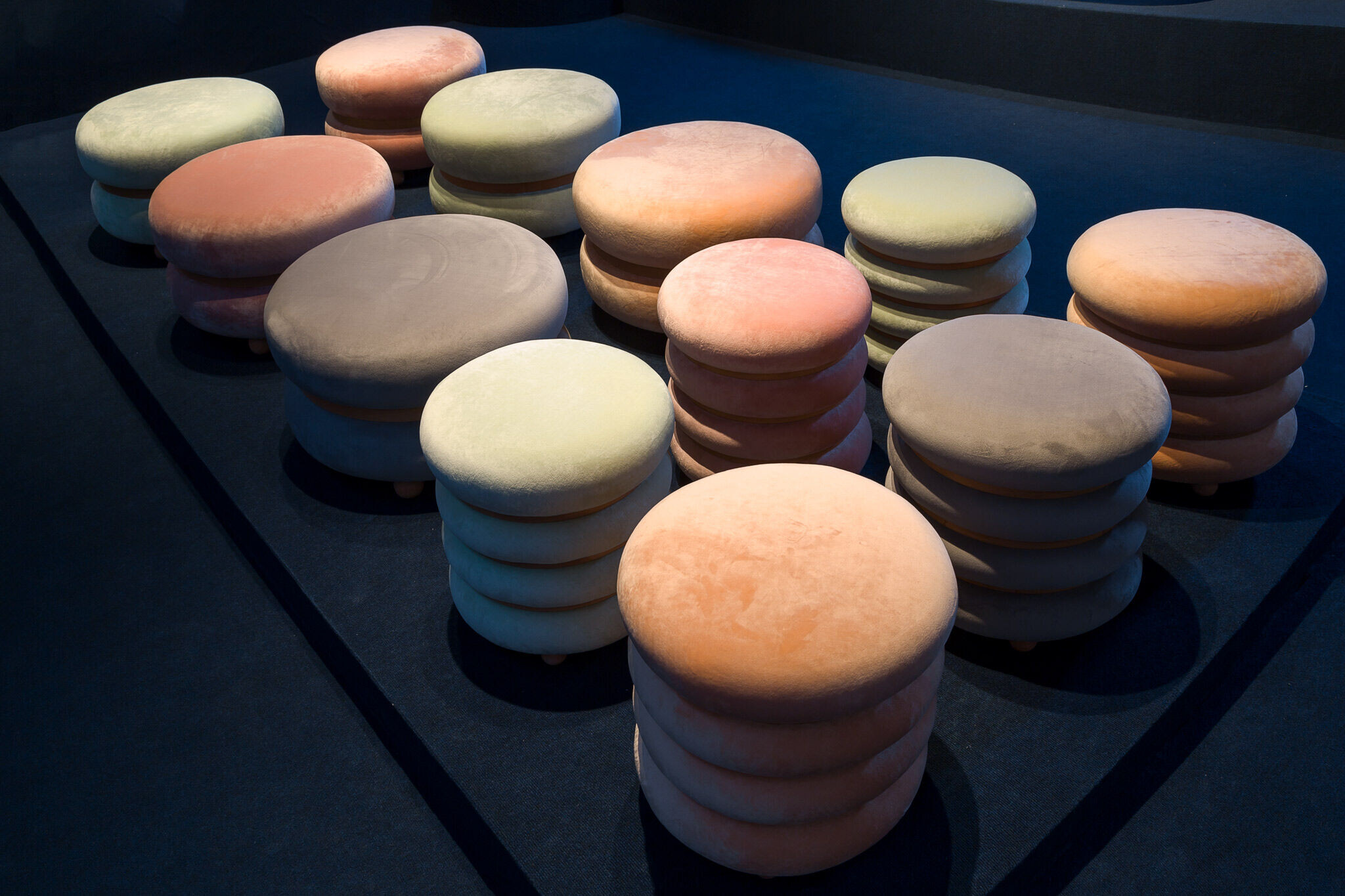 Materials Used:
Sinteplast: Star-Studded 0620, Fresh Scent 0837
Durlock: Placas Durlock Estandar
Blaisten: Adhesivo
Tarquini: Revestimiento acrilico
Pana iluminacion: Productos de iluminacion