Nestled amongst mature oak and maple trees deep in Bonsall Canyon, this Malibu home's transformation was designed for a family of five who sought to pay homage to the original structure while optimizing its redesign for a modern, indoor/outdoor lifestyle. Taking cues from old Belgian stone farmhouses, the architecture aimed to distill the home's existing agrarian form even further, emphasizing its classic single-gable pitch and adding wide, sliding glass doors throughout that pocket to dissolve the line between home and garden.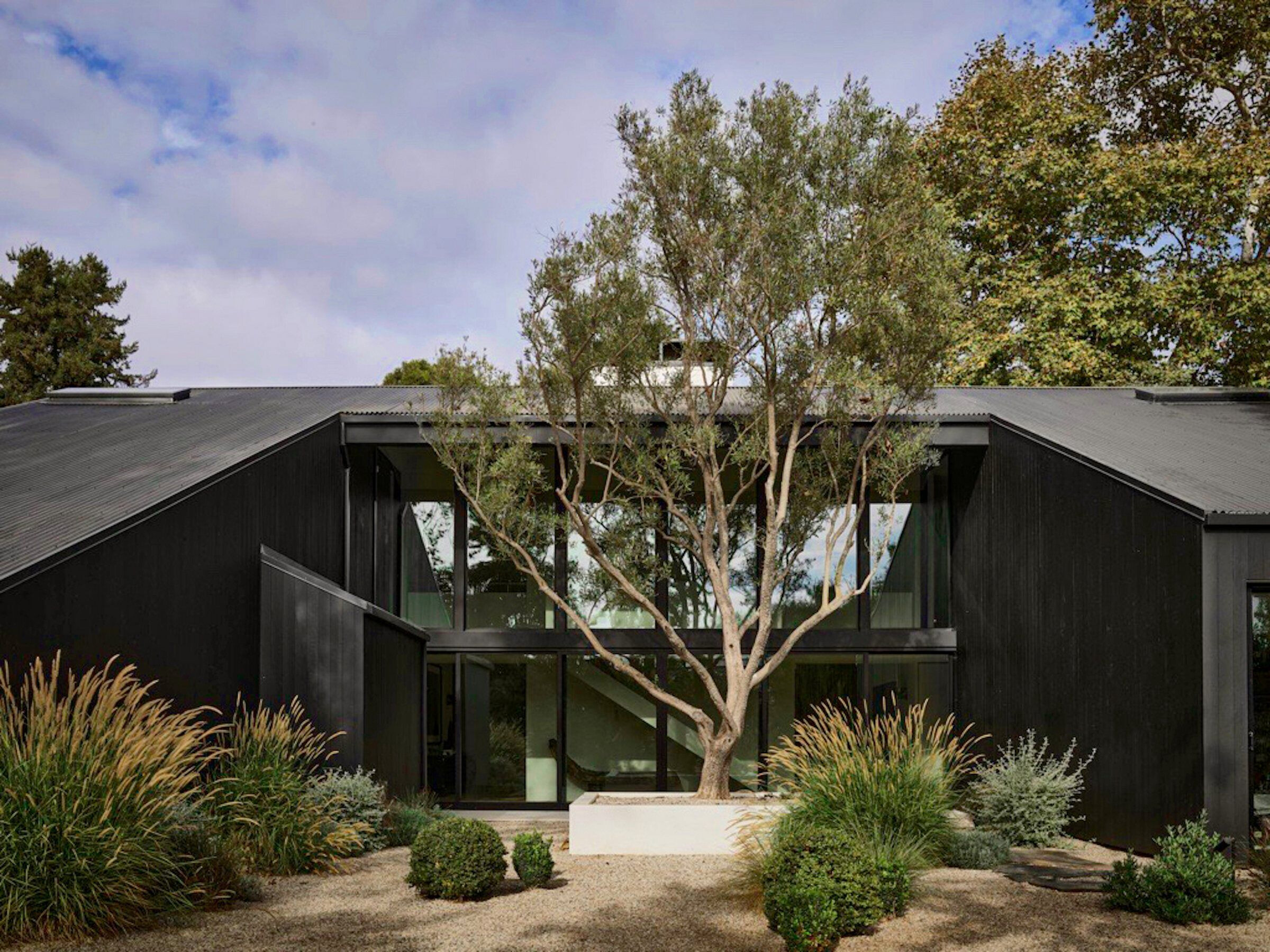 The exterior was clad in understated wood emblematic of the design's rustic inspiration, while eaves were cut back throughout to modernize its midcentury roots. An awkward layout and previous addition were streamlined into one now ideal for entertaining, including an entirely updated kitchen that features a window above the sink so one can look out to the herb garden, another nod to the design's rural inspiration. Various points throughout the home, including the living room's original fireplace, were adjusted to create total alignment which resulted in more thoughtfully framed views of the lush surrounding landscape.
Inside the home, brick walls were updated to hand-applied plaster where appropriate, lending a sense of craftsmanship, sumptuous texture, and warmth. In the dining room, beams were added as another reference to the farmhouses that served as the project's inspiration, balanced by modern amenities such as radiant wood flooring that allows the family to still enjoy the home's openness to the outdoors on a chilly day. Skylights were added in strategic moments such as the closet, letting in the sublime light of Bonsall Canyon.
This home is a balance of old and new, relaxed country and modern, restrained and luxurious – it is a home meant to be lived in for years to come.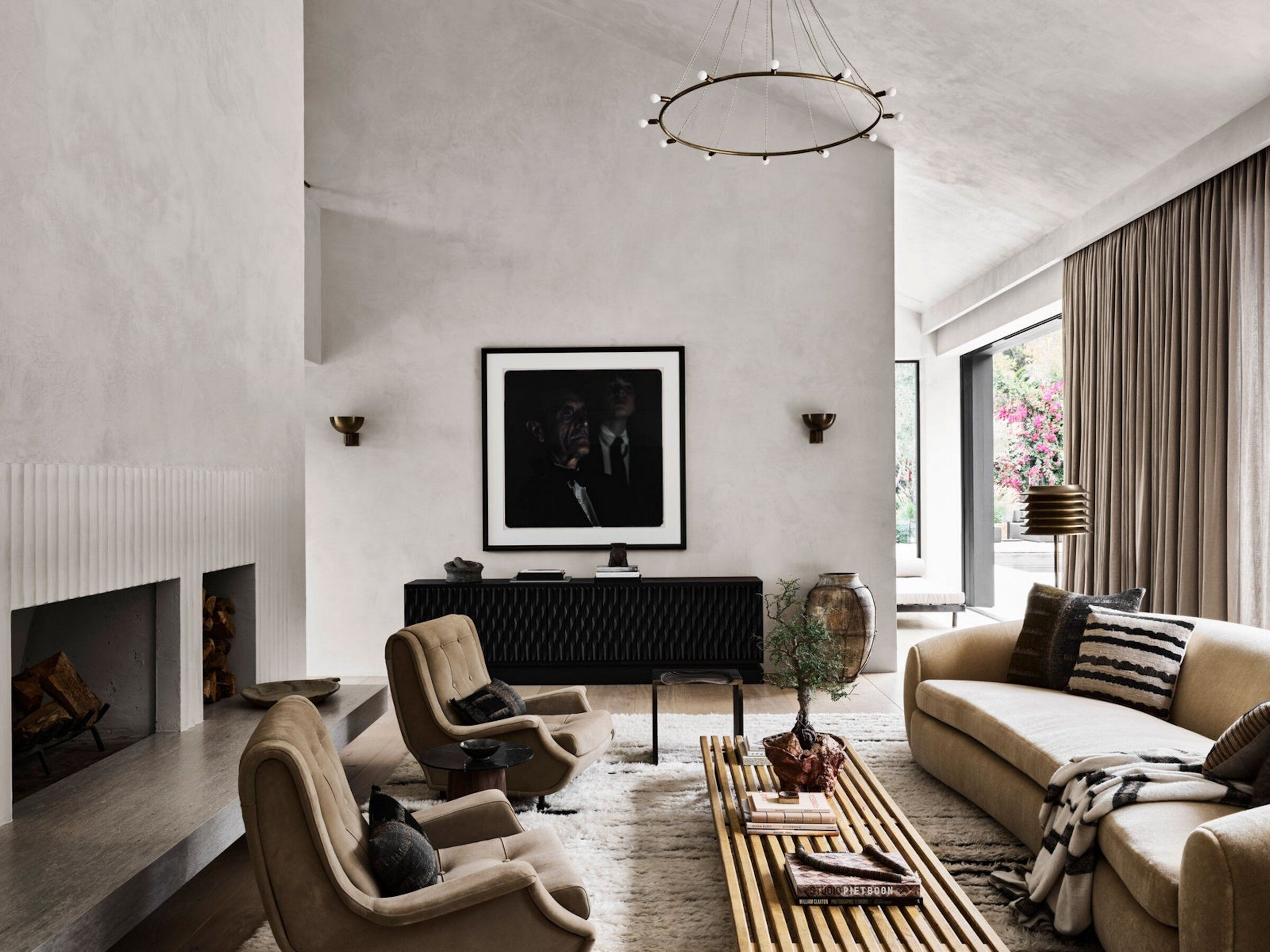 What were the key challenges?
1. Existing House was built with reinforced masonry walls which we decided to leave as is and clad in wood on the exterior and drywall on the inside, and work with most of the existing openings. Only one opening was modified on the Master Bedroom side. All the exterior sliding/pocketing doors were installed on pockets built on the exterior of the house (thus making the exterior walls thicker) so as to not to touch the masonry walls.
2. Construction had to stop due to the Wolsey Fire (2018), which delayed the work. Luckily, the fire spared the half-built construction.
What materials did you choose and why?
Materials were selected in collaboration with Vanessa Alexander of Alexander Design Build, who is both the homeowner and Interior Designer.
Team:
GC: Jones Builders Group, Malibu
Landscape Designer: TerremotoLA
Irrigation: Dickson & Associates, Inc.
Structural Engineering: Soly Yamini & Associates
Civil: Peak Surveys
Soils Engineering: CalWest Geotechnical
Geotech Engineering: Land Phases, Inc.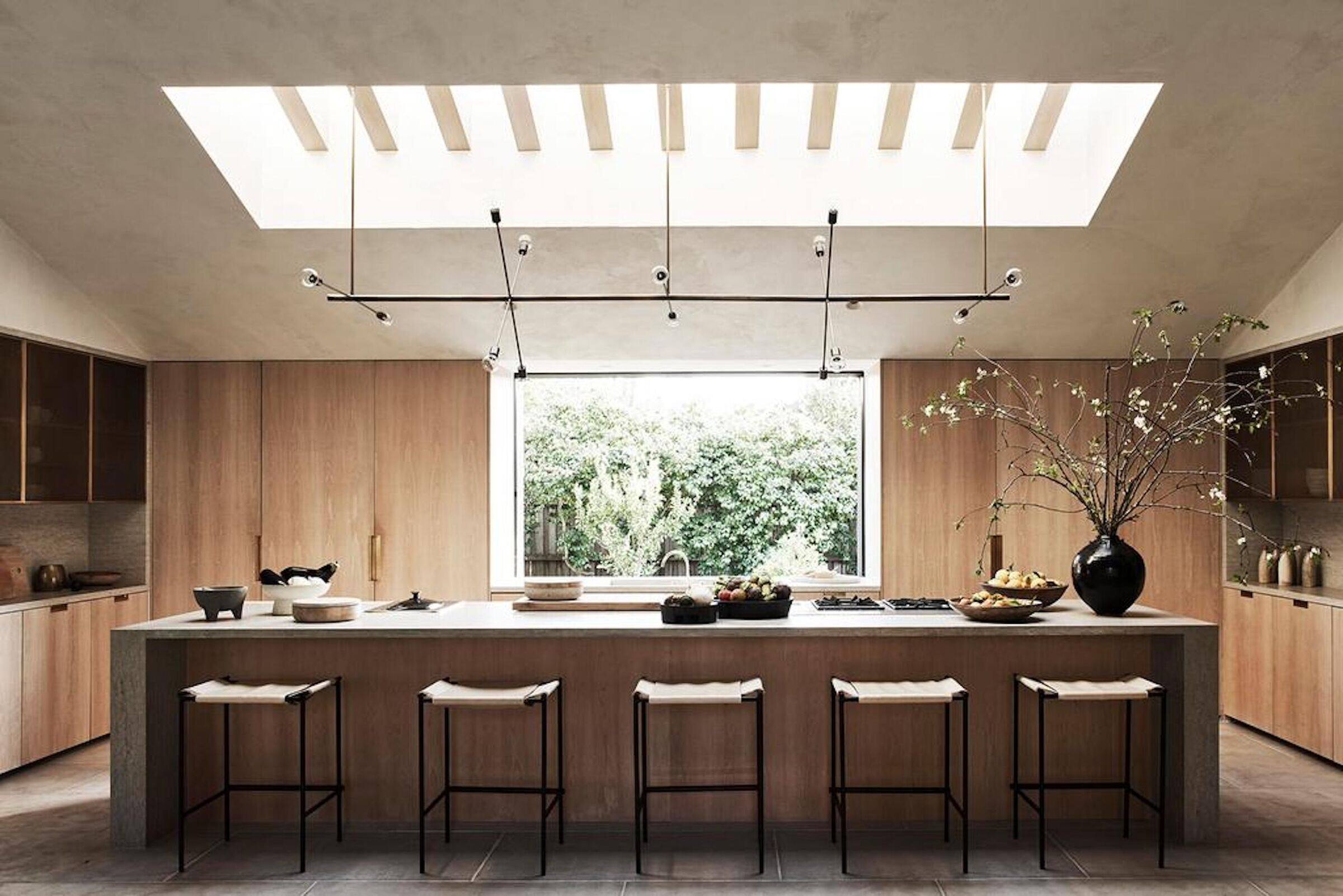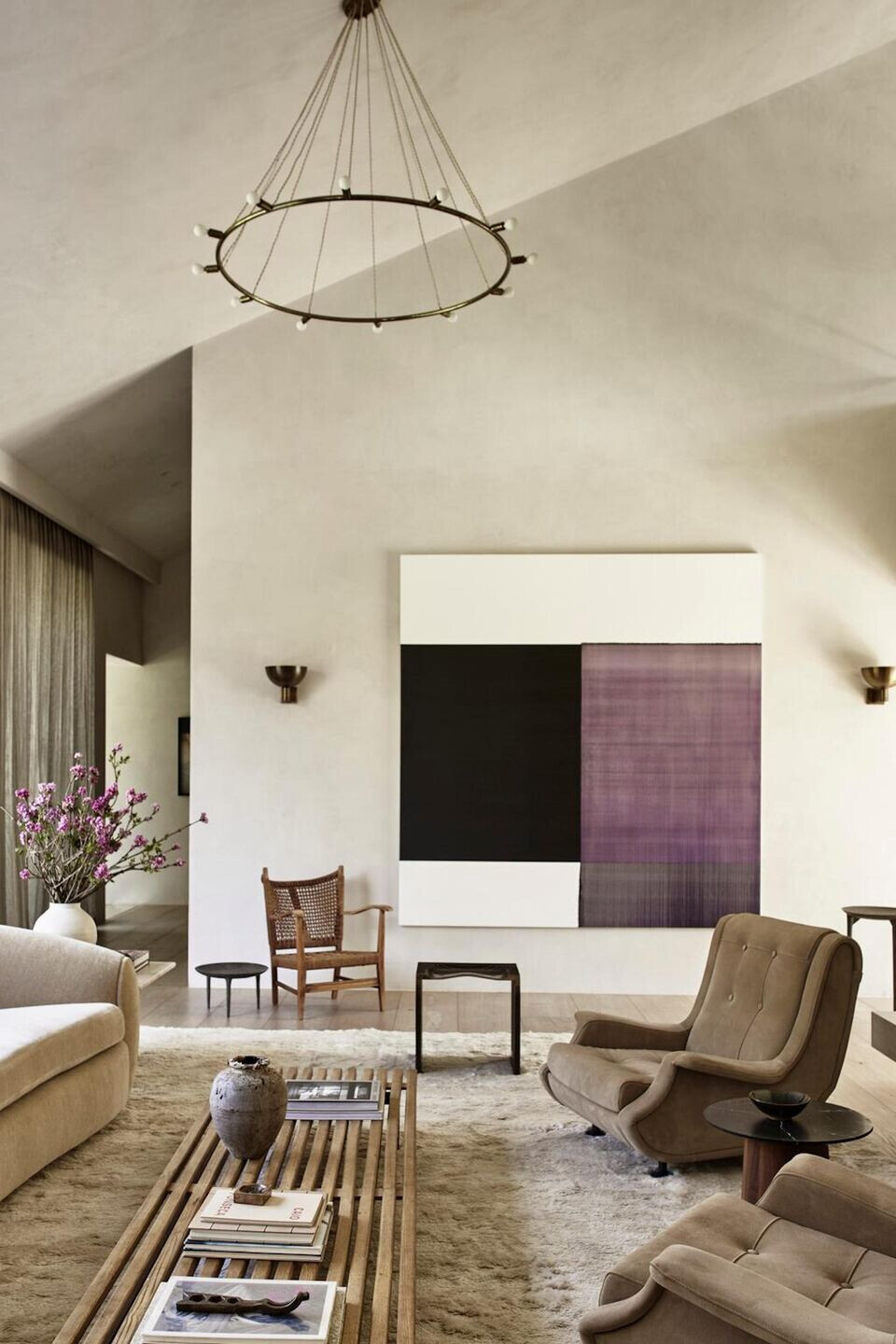 Material Used :
1. Facade cladding: Wood vertical siding (FINAL PRODUCT SIZE AND FINISH BY VANESSA ALEXANDER)
2. Flooring: ¾" engineered wood flooring (FINAL PRODUCT SELECTION BY VANESSA ALEXANDER), over Warmboards ®
3. Doors: Painted Aluminum; Series 4000T, 5000T; Arcadia Custom
4. Windows: Painted Aluminum; Series 4000T, 5000T; Arcadia Custom
5. Roofing: Corrugated Painted Metal roof with integral gutters.
6. Interior lighting:
Intense Lighting, 1x1 and 1x2 flangeless open aperture LED downlights
Decorative lights by Vanessa Alexander
7. Interior furniture: Interior furniture by Vanessa Alexander
8. Skylights: Velux Skylights
9. Plumbing Fixtures:
Watermark faucets
Samuel Heath faucets
Wall mounted Duravit toilets with GerberitAcutuators and tanks
Wall mounted Toto Neorest toilet @ Master WC
Cocoon tub fillers and shower fixtures @ Master Tub
Custom free standing tub @ Master Shower
10. Appliances: Kitchen appliances by Gaggenau and Miele