Rehabilitation of a building with 11 homes in El Grao, Valencia. Bringing back life to a building from the early 20th century located very close to the Mediterranean Sea is the great challenge we face in this rehabilitation. Three major actions are carried out during the building's rehabilitation process. In the first place, an intervention is carried out in the structure that consists of the reinforcement of floors and pillars to stabilize the building.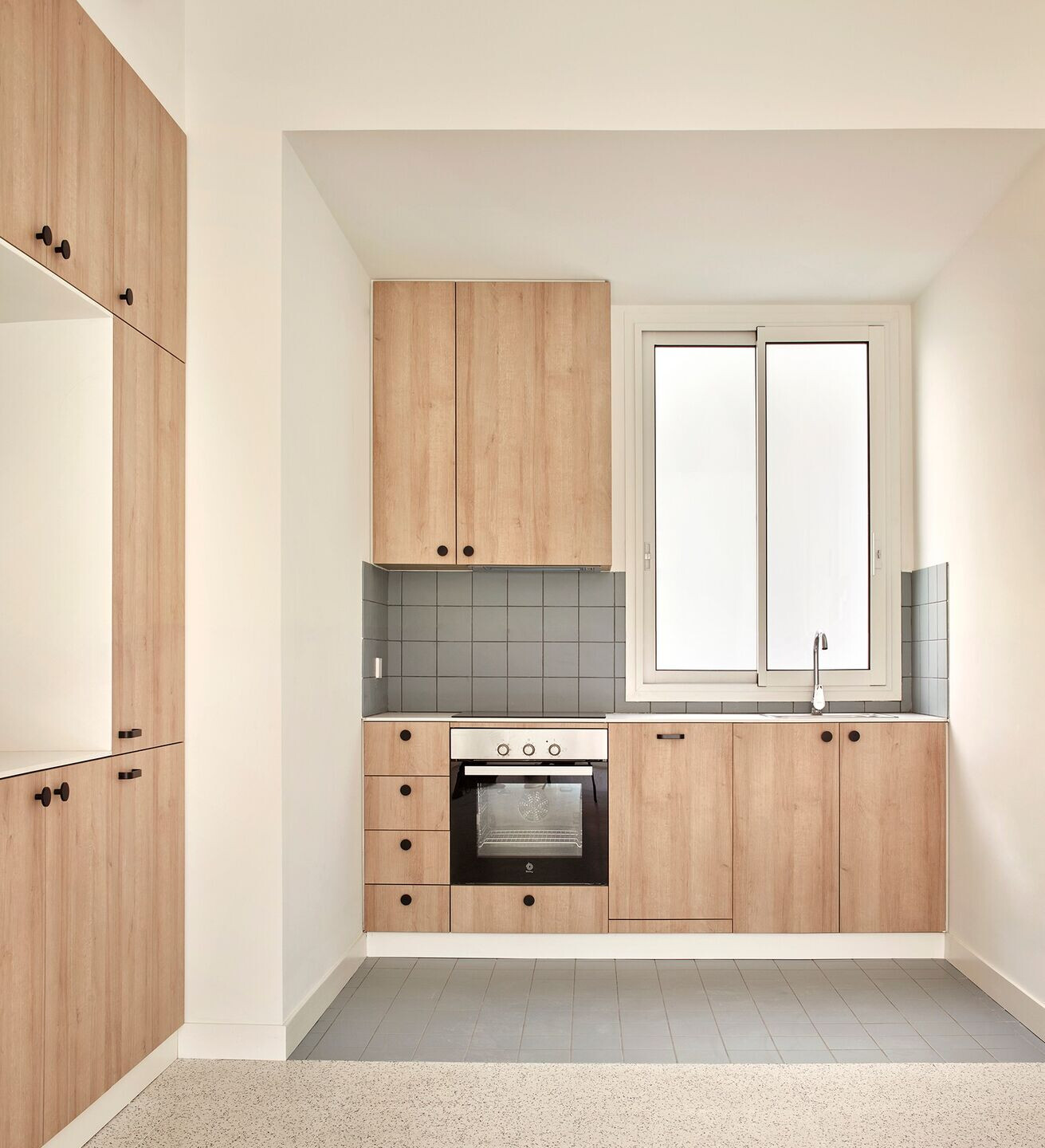 Secondly, an energy improvement of the envelope is carried out, which helps us to ensure that the resulting homes meet current energy efficiency standards. Lastly, accessibility to the dwellings is improved by modifying the structure of the building to incorporate an elevator. The building is made up of 11 houses, two on the ground floor that each enjoy a small interior patio, 8 standard houses of approximately 50 square meters, which despite their small dimensions are made up of a generous kitchen / dining room space. , three bedrooms, a bathroom and a gallery.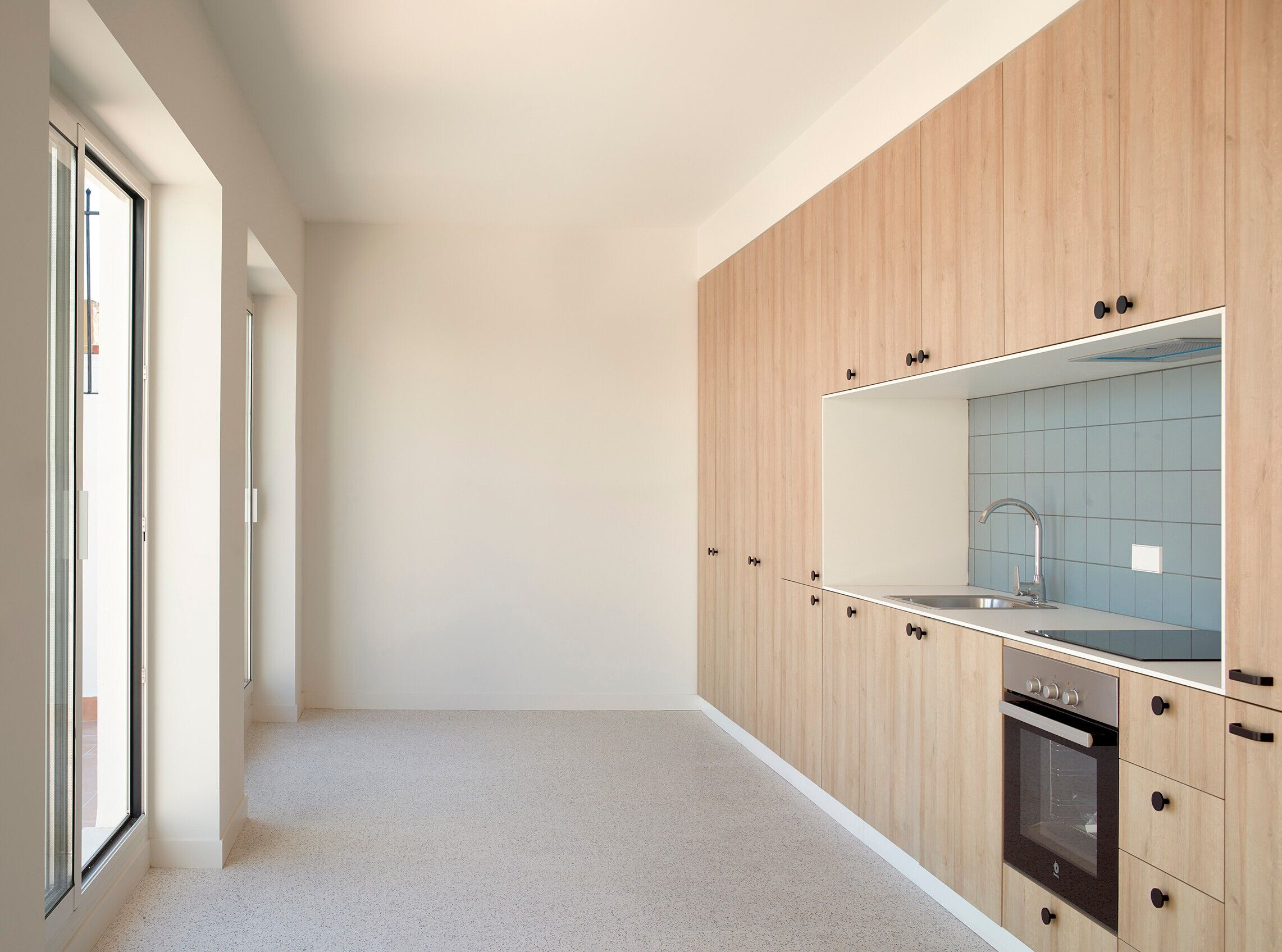 On the top floor there will be a small studio apartment with a large terrace from which future inhabitants will be able to enjoy the sun and sea views. Three materials and one color help us define the character of both the interiors of the homes and the common spaces of the building. The terrazzo, which we designed, consisting of a clear, almost white base, and small micrograms of black marble, is the material chosen as flooring for both common areas, stairways, hallways and landings, as well as for the interior of the houses.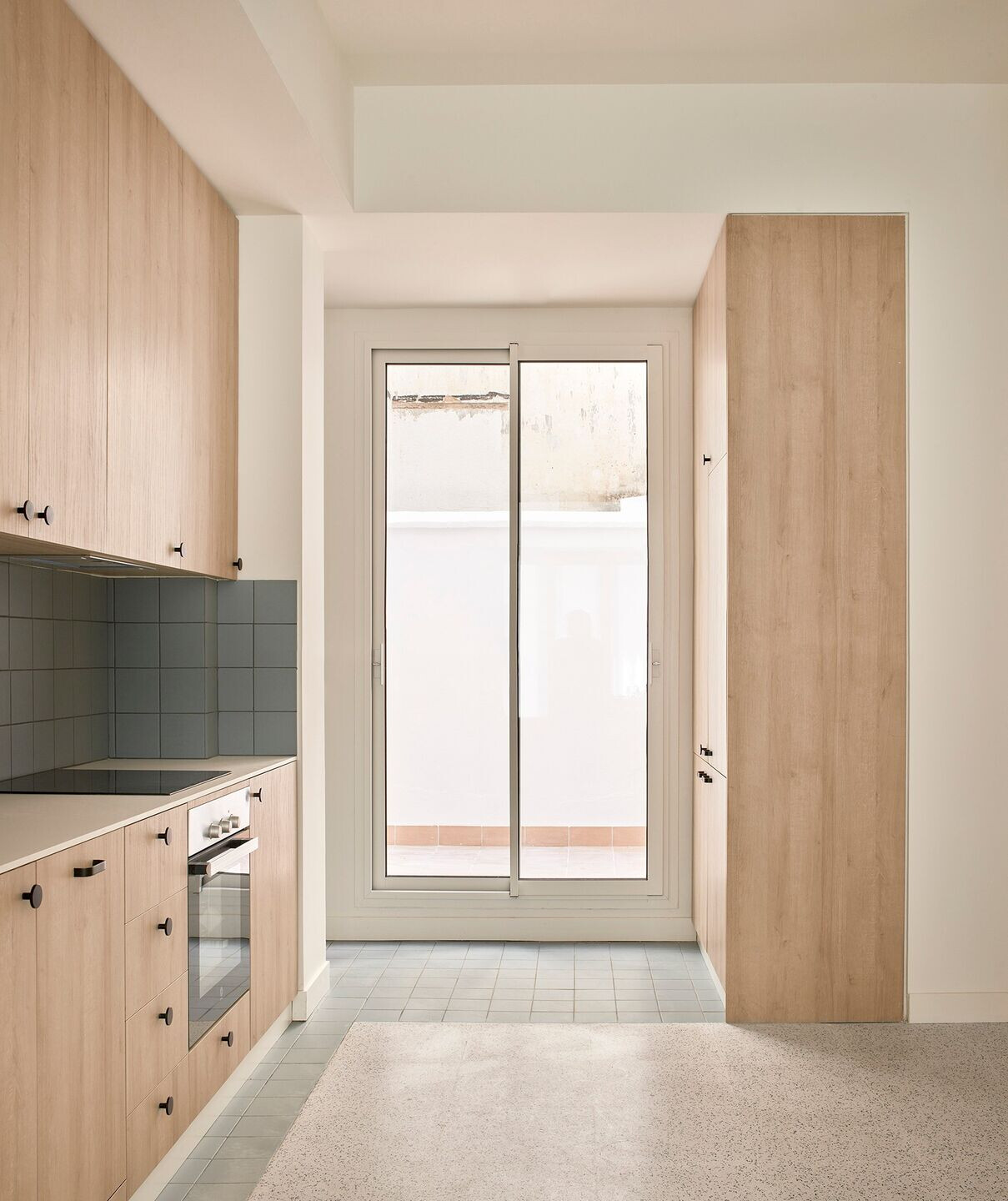 The use of a single material helps us to provide continuity between all the spaces in the building. Wood helps us define the main space inside the houses. The kitchen, the living room furniture and the large pivot door that separates the day and night areas from the homes are made of oak wood. The grayish blue 10 x 10 ceramic tile delimits the humid areas of the homes. Finally, we would like to talk about the grayish-blue color used throughout the intervention and that reminds us of the Mediterranean Sea so close and so present in our city.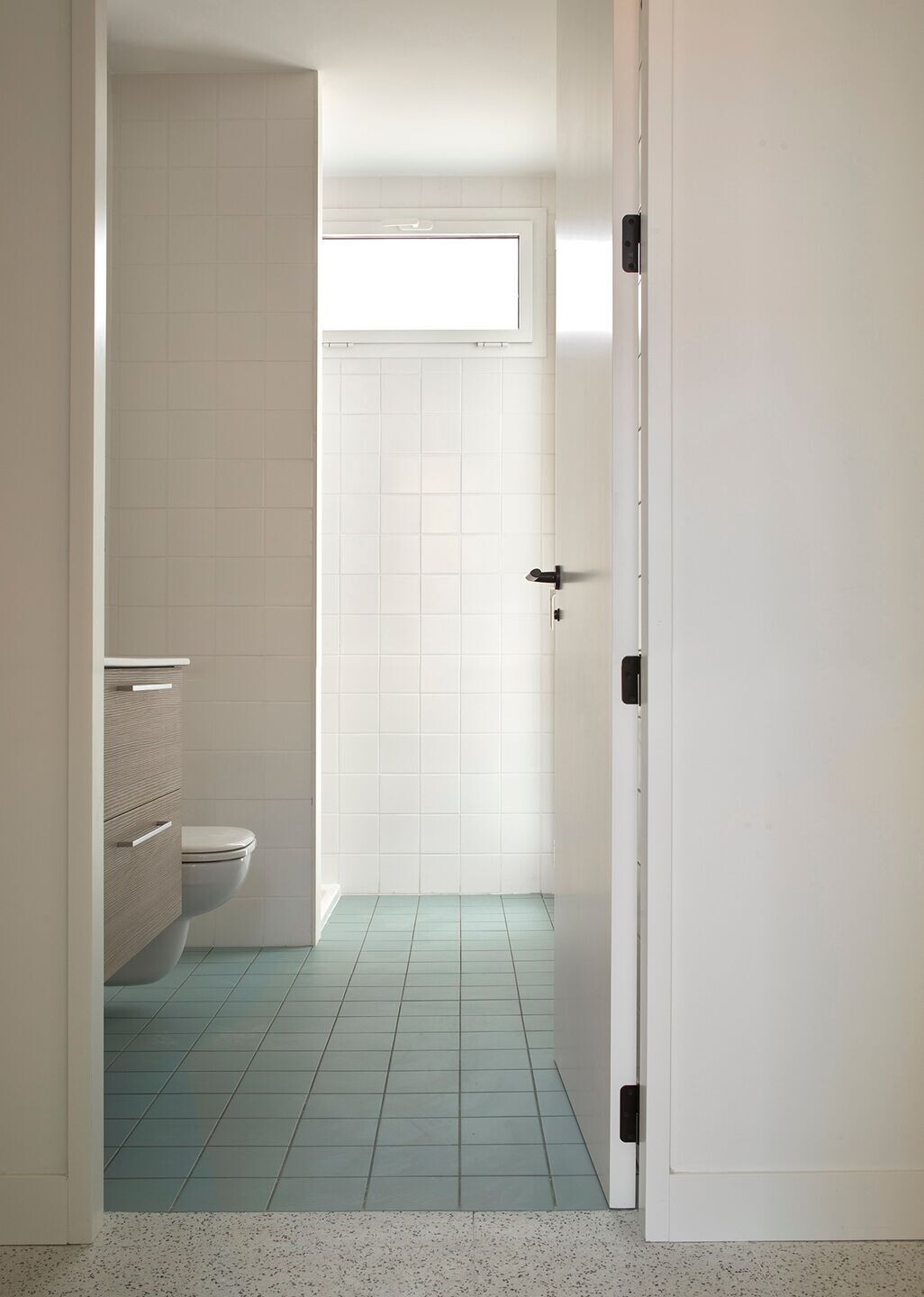 The blue color serves as a common thread in all the spaces of the building, it marks the access in the hallway of the building and accompanies us through the elevator to all the homes where it welcomes us upon entering.