Café de Greek is a pizza café themed Greece in a Bharuch city, the café is specially designed for young groups, this theme is new for the city and people are literally loving it. The café is a unique in theme , ambiance and color combination. While designing we have taken care of public circulation , and seating arrangement .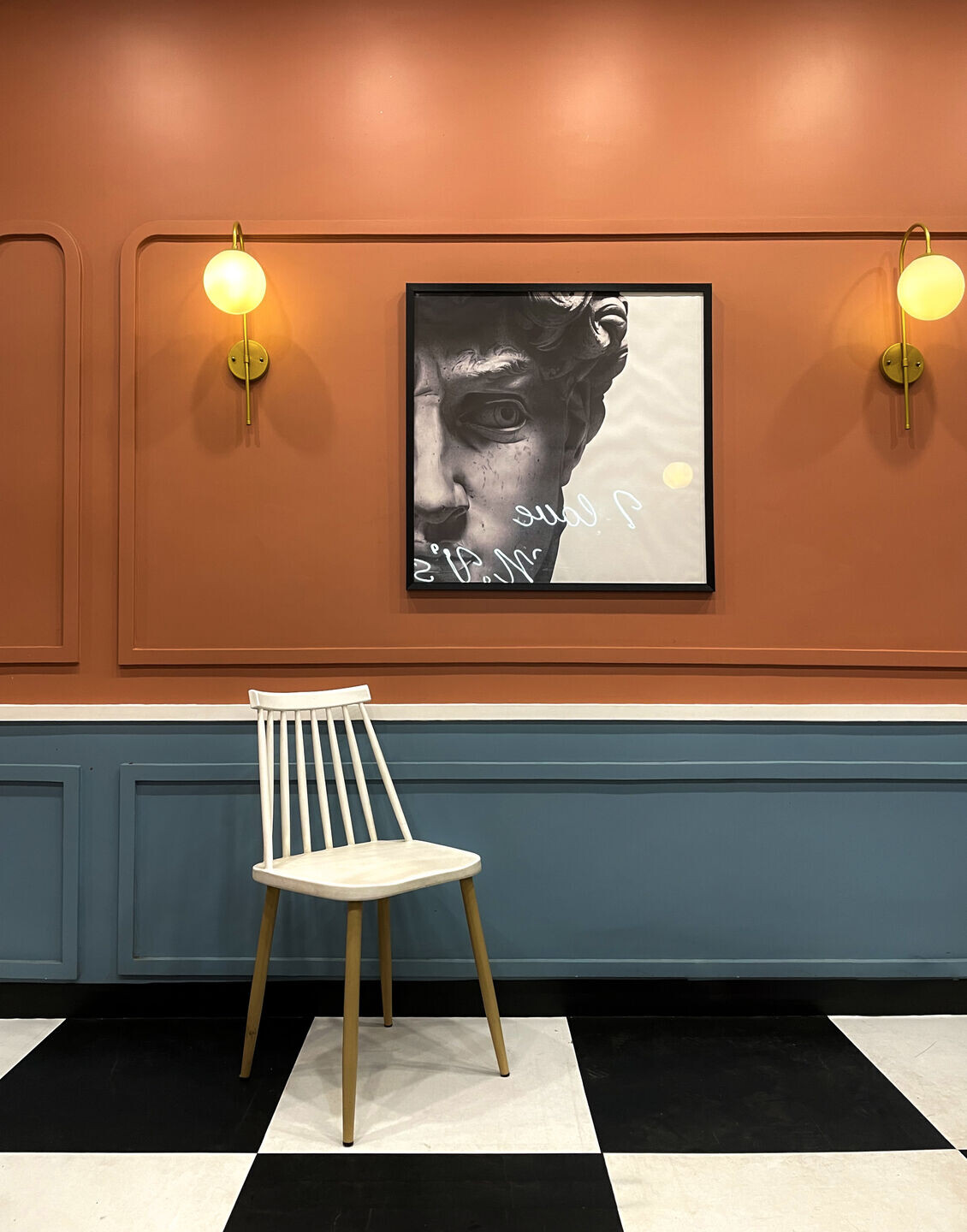 The café is located in almost center of the city and a edge of busy road. It was a biggest task to convert a shop to café for us.Design firm "Aarunya Architects" has inserted a rectangular volume down the middle of an existing building in Bhaurch to form a cafe that juxtaposes old and new era."Café de Greek" is a cafe in the Bharuch, which is located in Gujarat state India.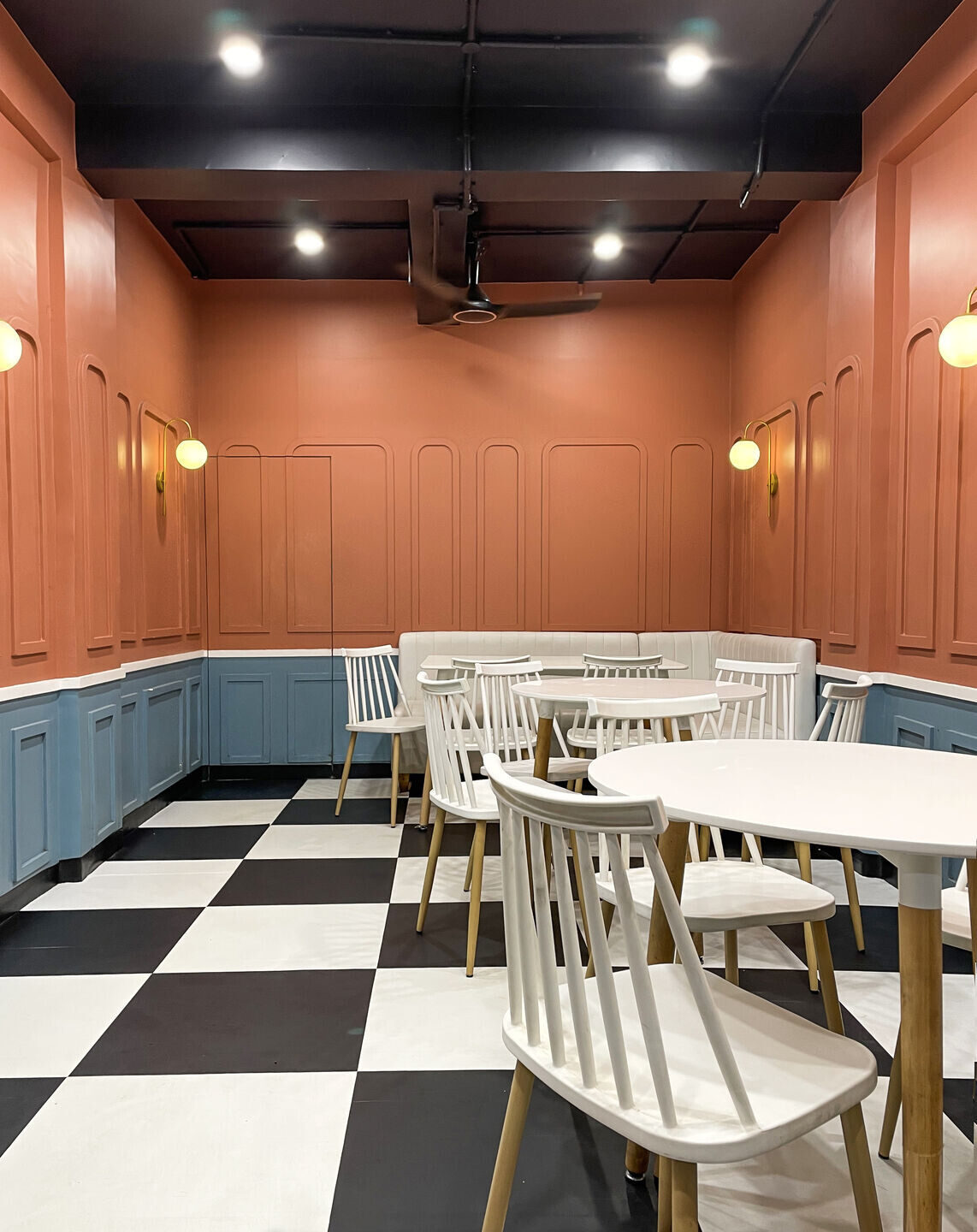 Aarunya Architects renovated an existing Shop building with a Greek theme by adding a boxy rectangular volume to the inside of the building, which forms the Greek Themed Café .
According to Aarunya , the studio's design process involved working out how to combine the necessary functions of the cafe into the rectangular volume, such as a seating area, a bar , a store and a kitchen.It was a biggest challenge to turn 250sqft space in to a first Greek Theme Café in Bharuch.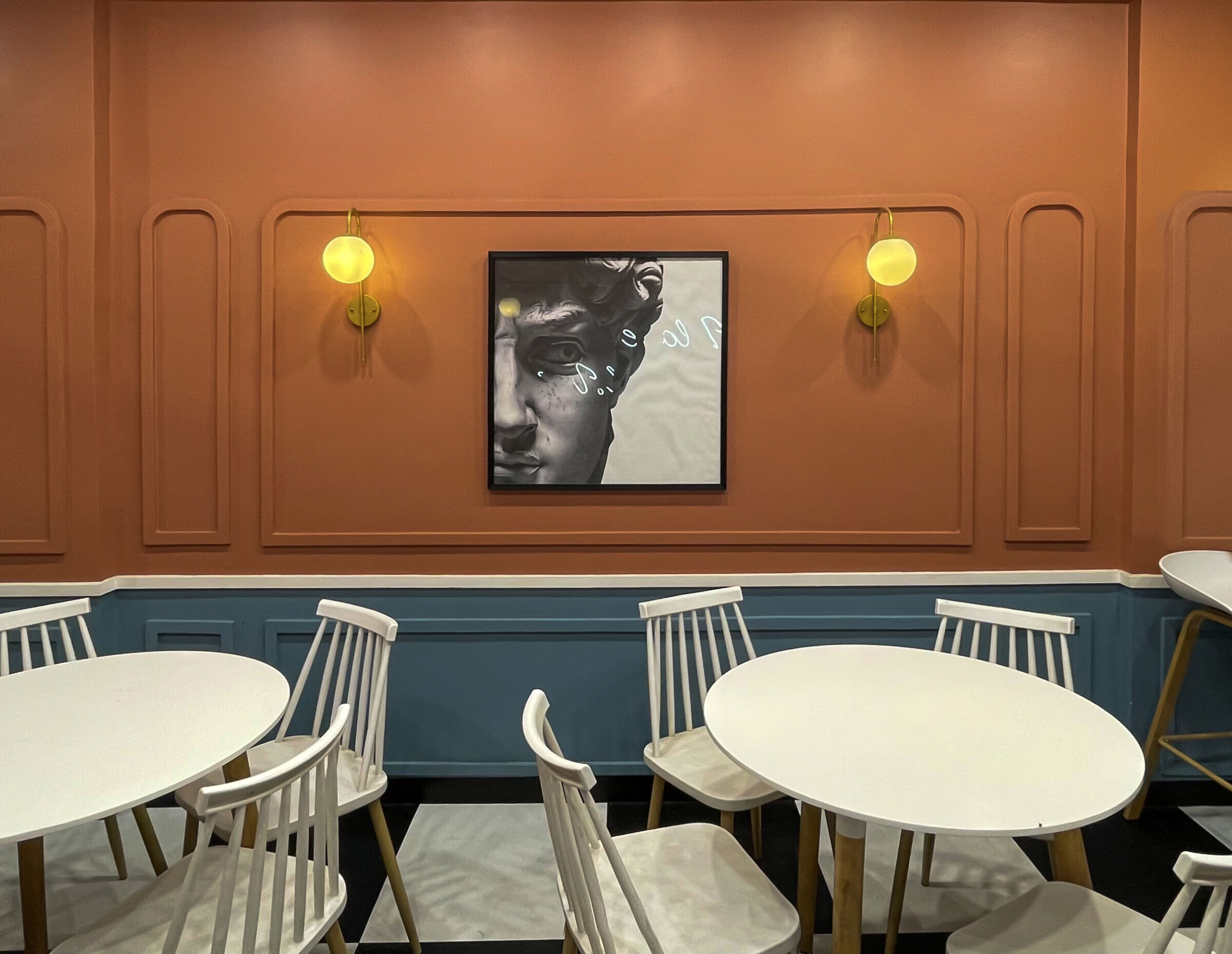 The motto of Designing café de Greek is just to give a new experience to people of Small town Bharuch."A extra taken care of Ambiance and Color palate with French door and lights enhance 250 sqft " by- Designer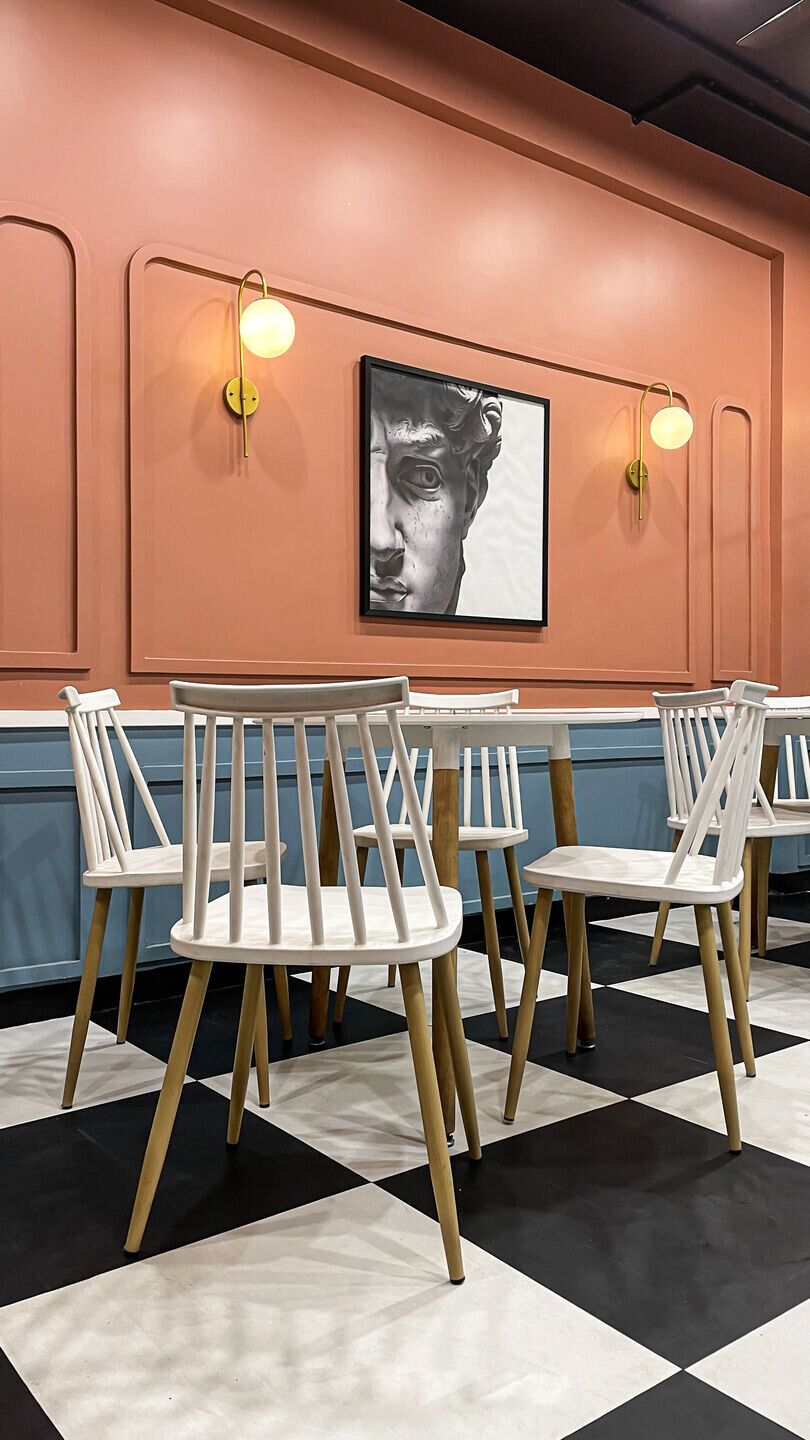 If we talk about the furniture, sourced a mix of new and vintage Thonet chairs to create a classic cafe feel. These are paired with sculptural round tables.And last thing "Do we really need new materials to create a conceptually strong and cozy interior?" the question. "We minimised the hours in the office and maximised the work on site, with the commitment to create a warm, hospitable ambience."- Aarunya Architects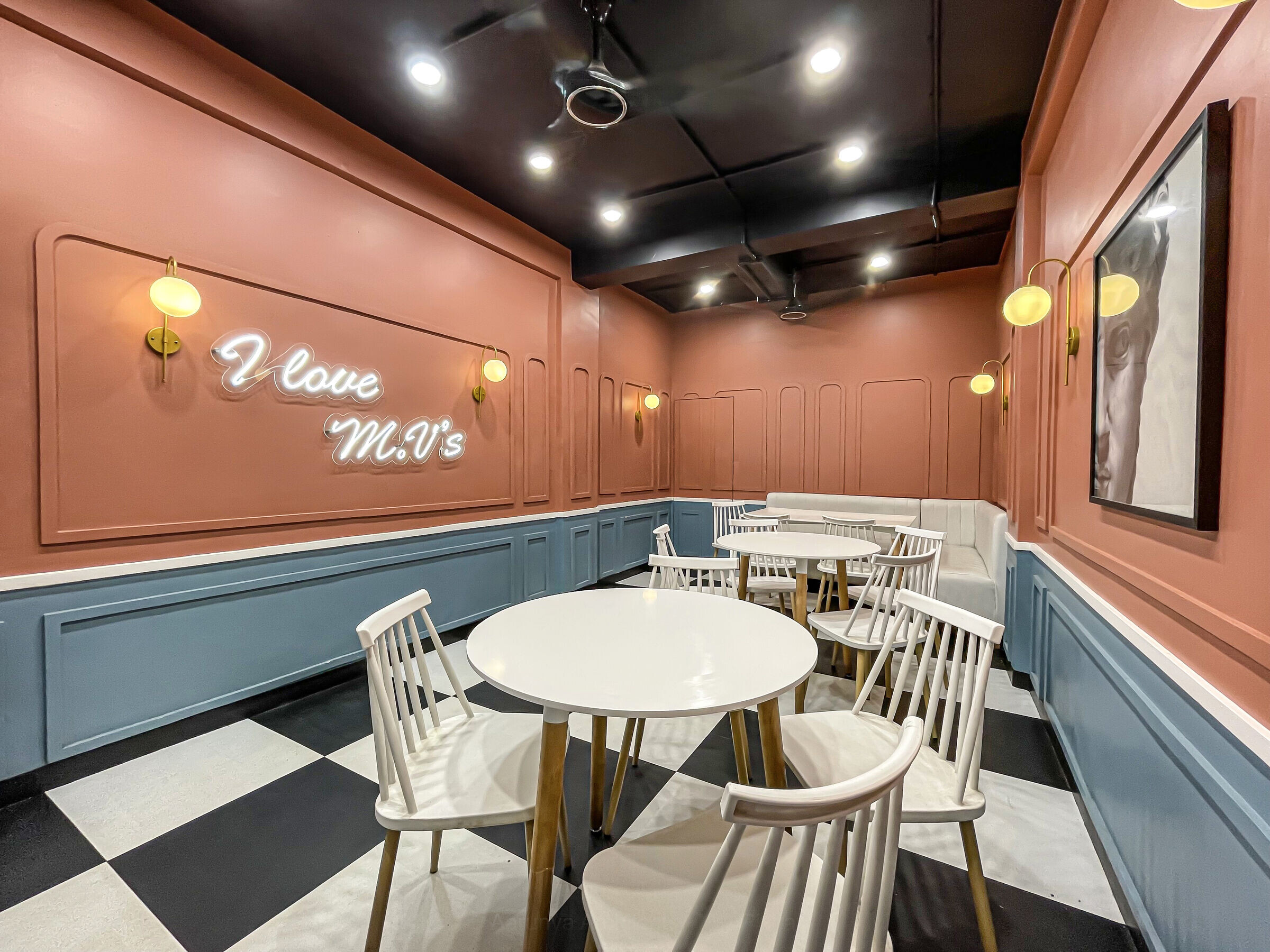 Materials and information:We have not selected any extraordinary material in public place. We think simplicity and little bit of color selections plays a bigger role to make interior elegant and public friendly. We used MDF on wall ,Existing tiles were retained and paired with patterned vinyl carpet.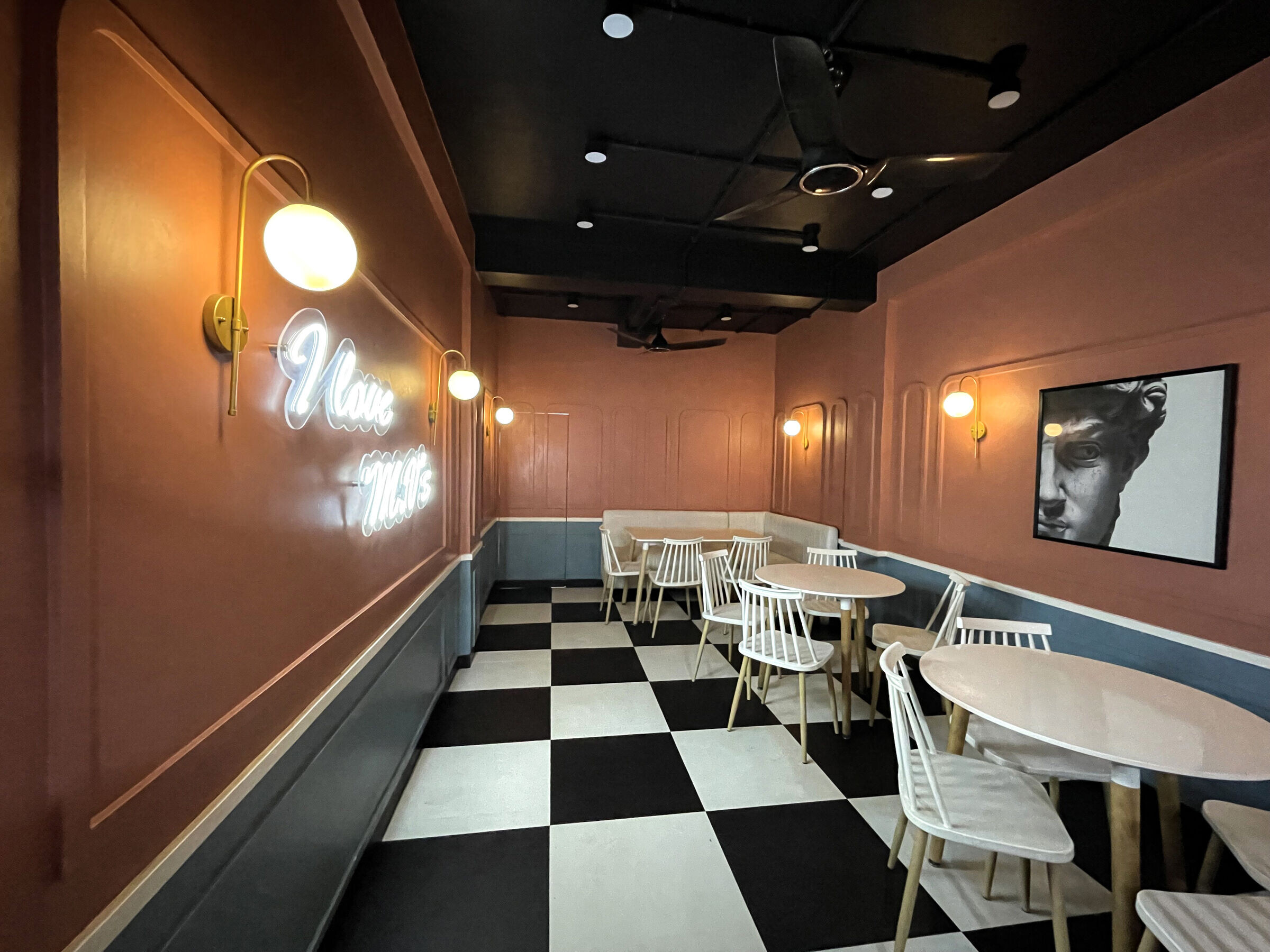 Material Used:
1. Facade cladding- French Door and partition
2. Flooring- checkered Vinyl
3. Interior lighting- Led light house
4. Interior furniture- Milan furniture