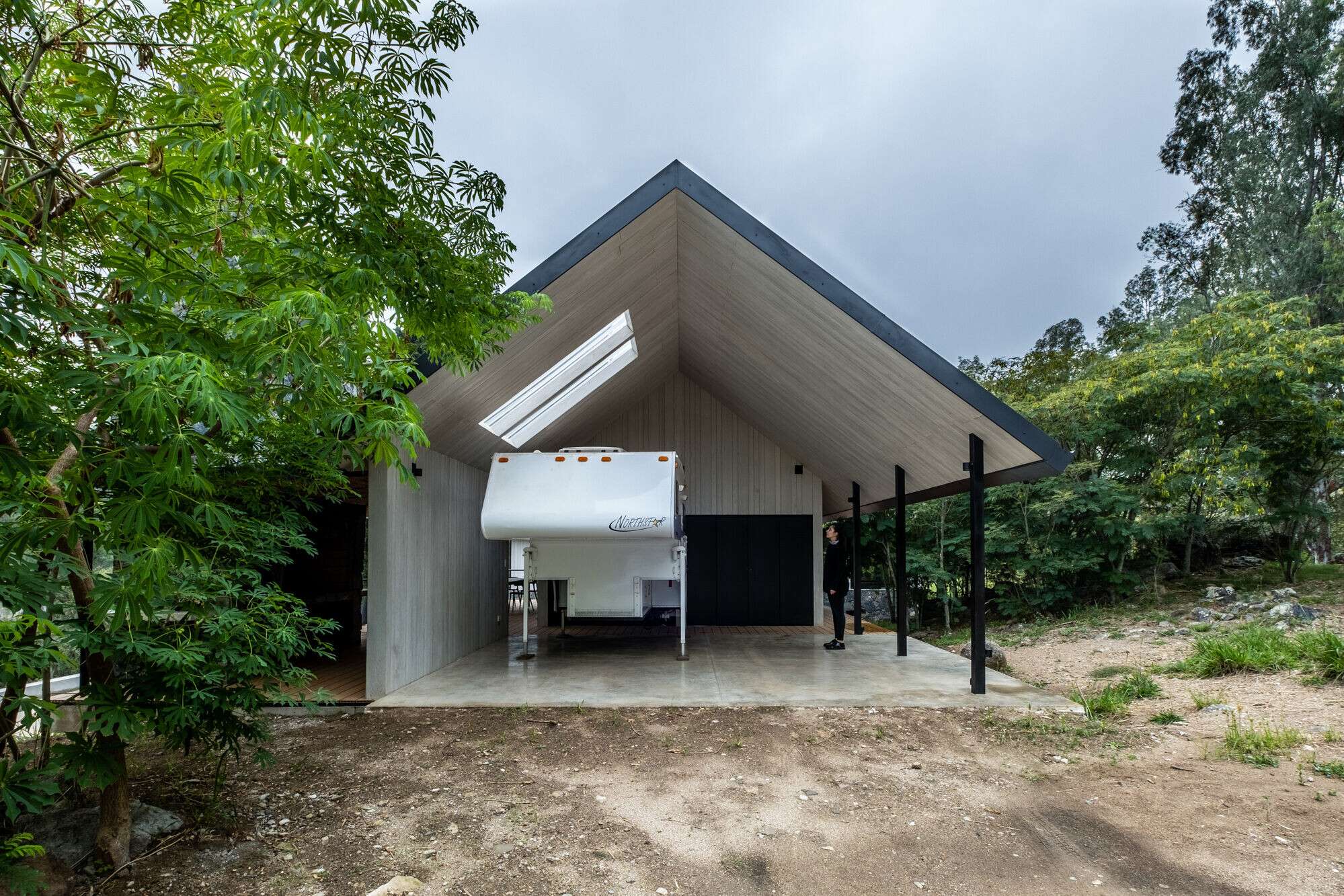 The initial commission was to advise the client looking for a terrain capable to satisfy his desire of living by the river.
The chosen area, is a place where the water and the sound of the river 'Los Reartes' fill the senses and cancel out the adversity of a rugged topography and crossed slopes.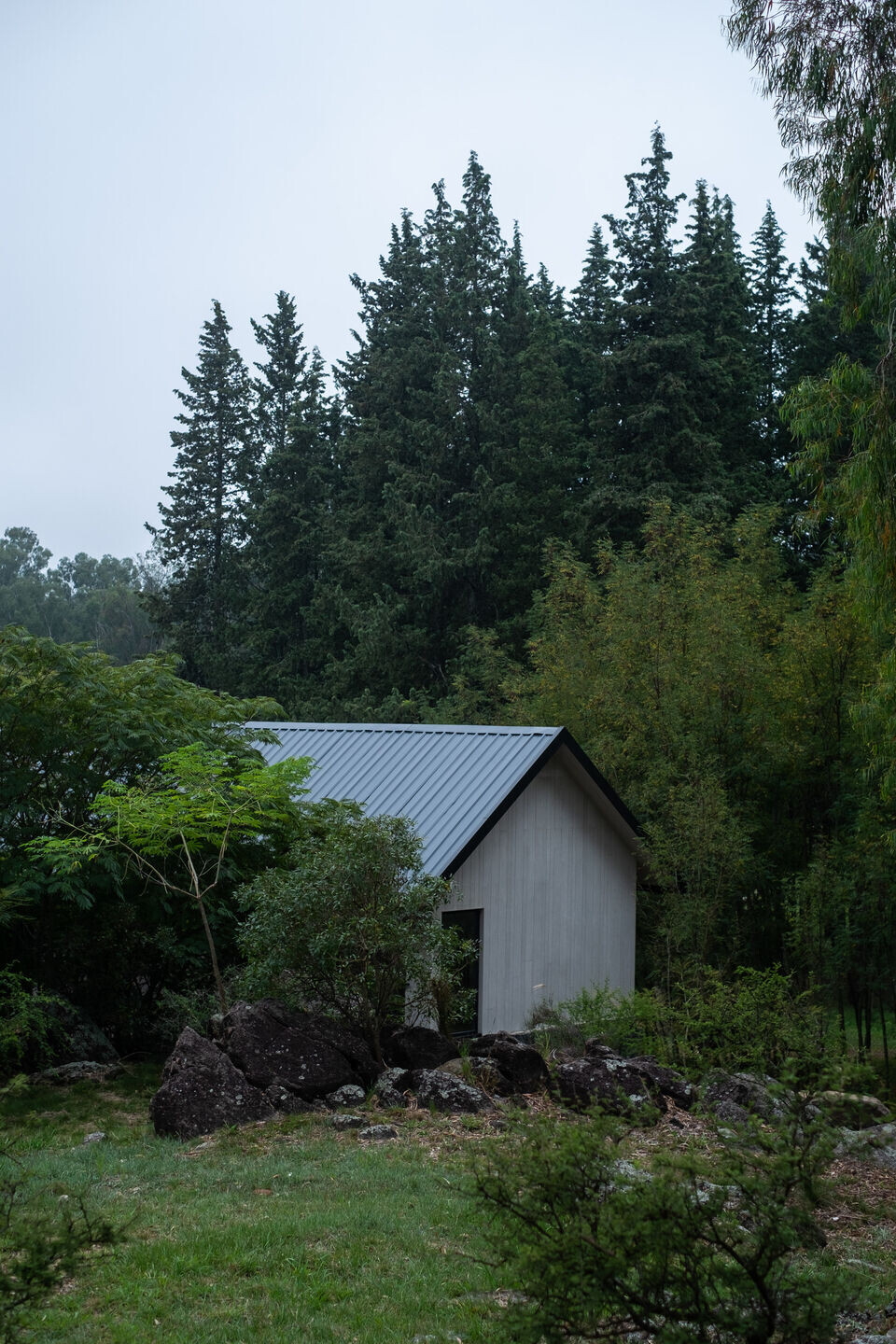 The client wanted to retain the wild, steep and natural landscape had to be preserved in combination with a single floor plan design that could fit the clients brief.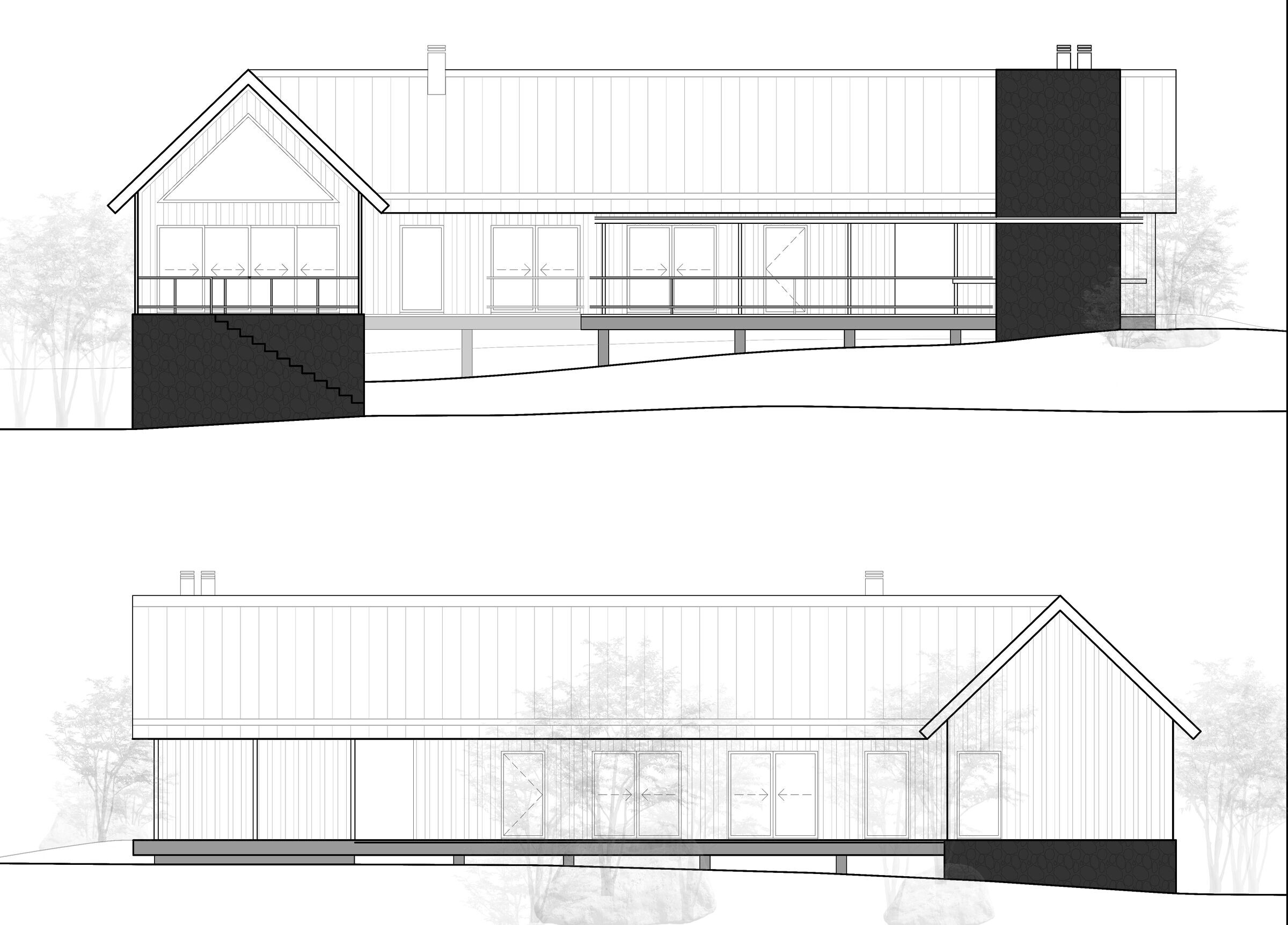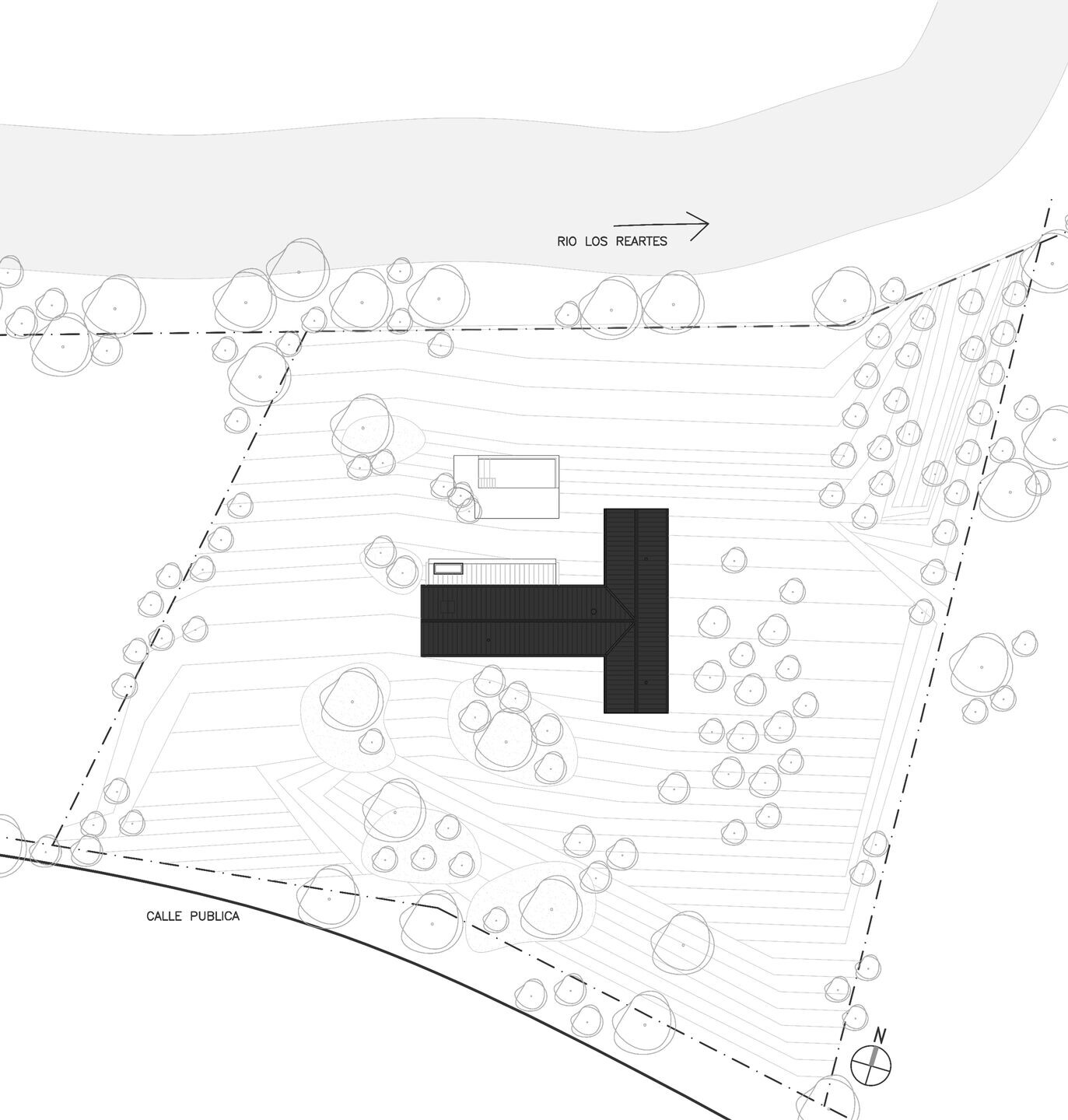 The house is conceived as a juxtaposition of contrasts. Solid and differentiable volumes are moulded and carved by the river that curves and divides the public and private areas of the house. The river is a catalyst that splits the horizontal and vertical, the heavy of the stone and the lightness of the piles.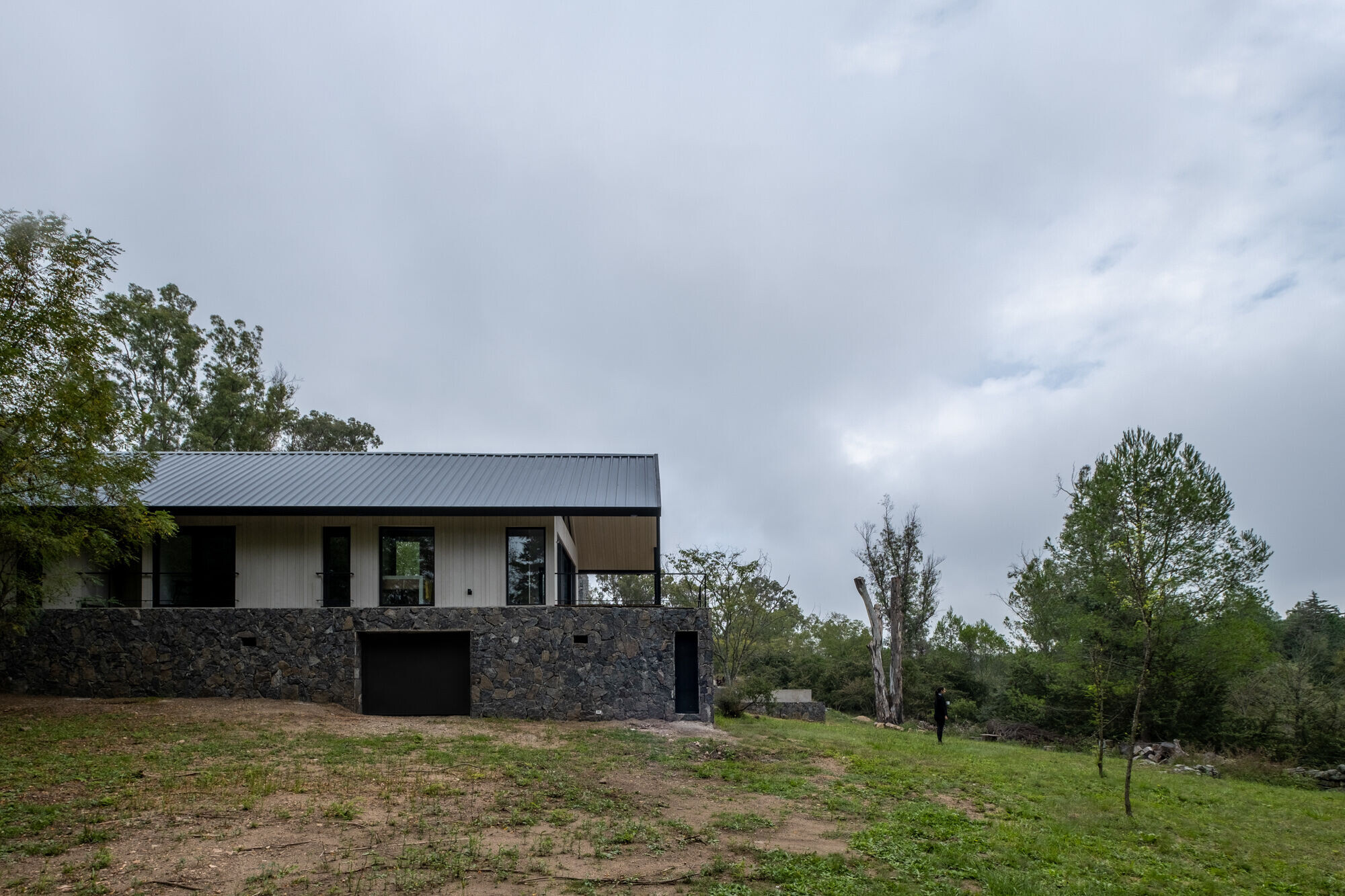 The volume parallel to the channel receive north west sunlight, this creates a unique and cosy interior space that is also transparent and integrated containing a thick kitchen wall, a divider island and the living space.
Windows and openings are installed in a rhythmic and symmetric way on both sides of the long façades. This encourages cross ventilation and blurs the line between indoor and outdoor space.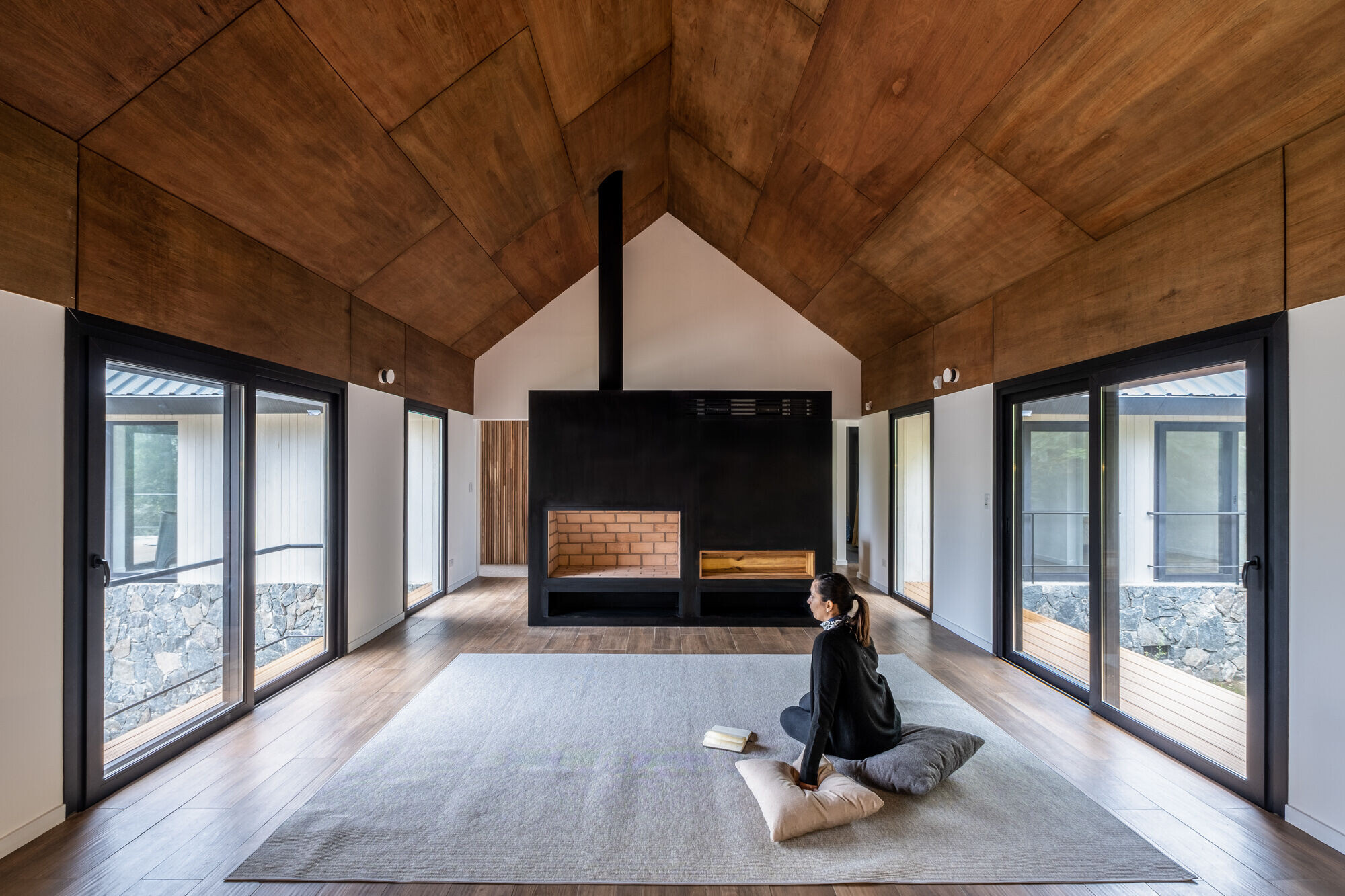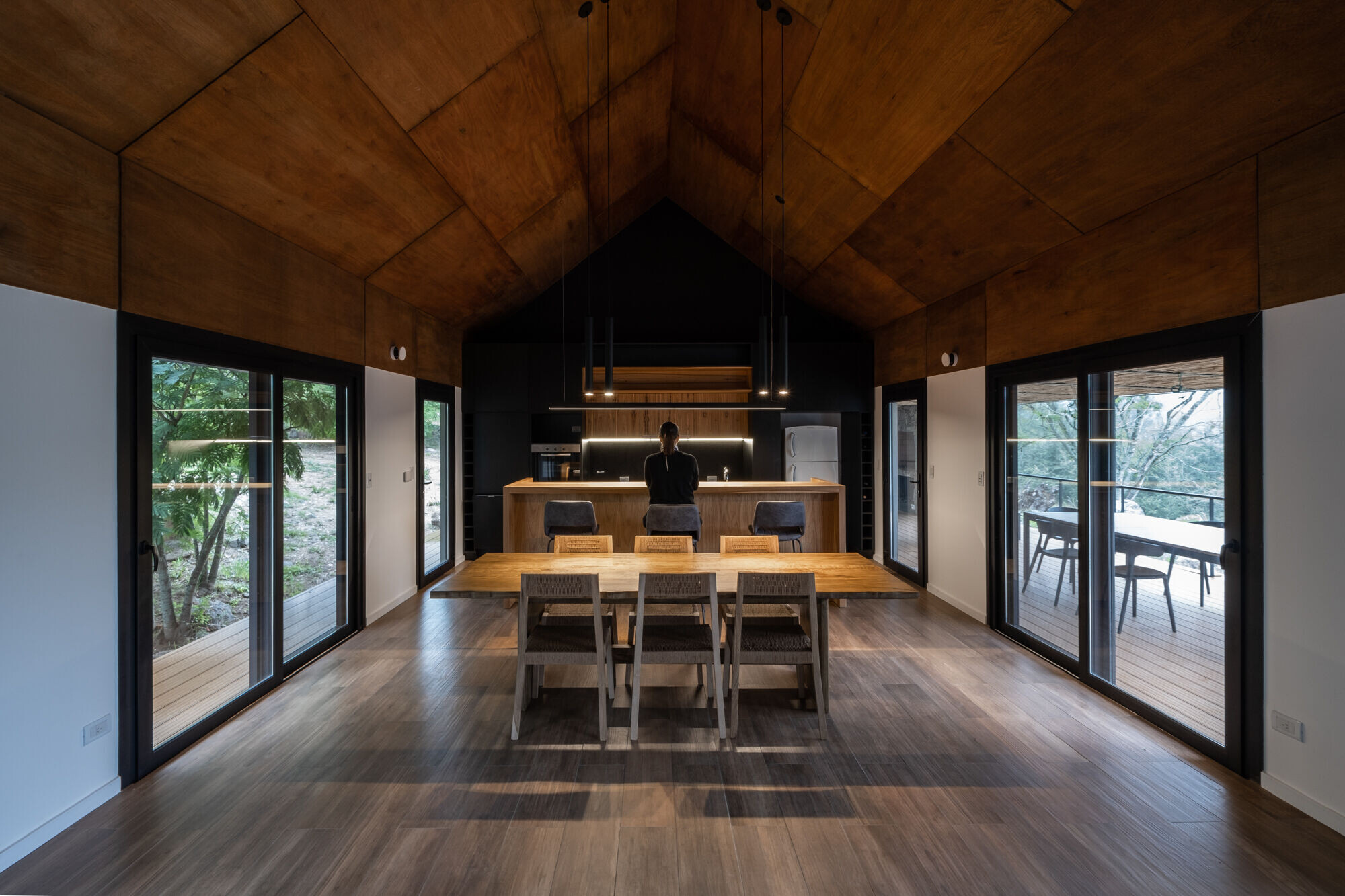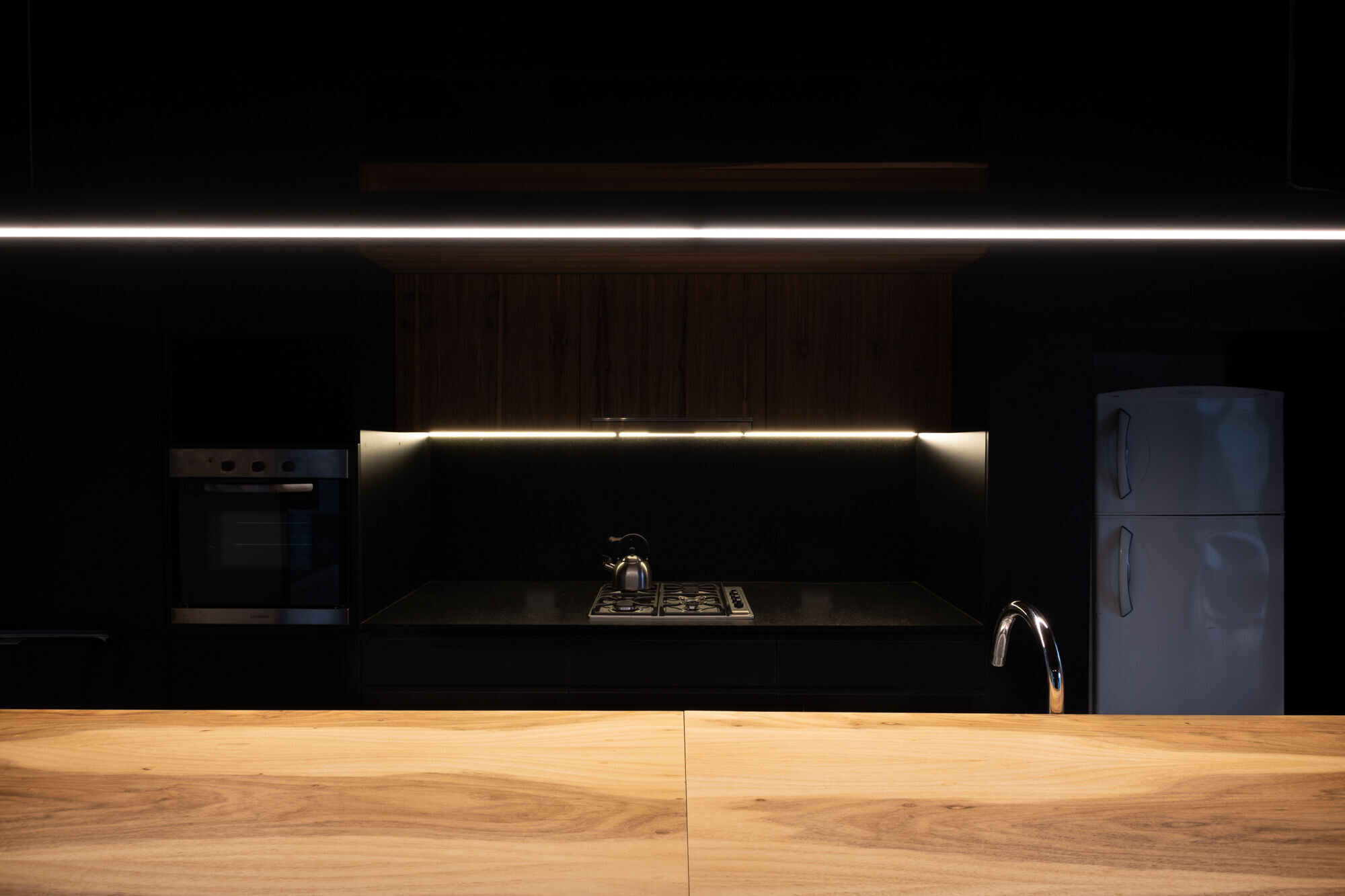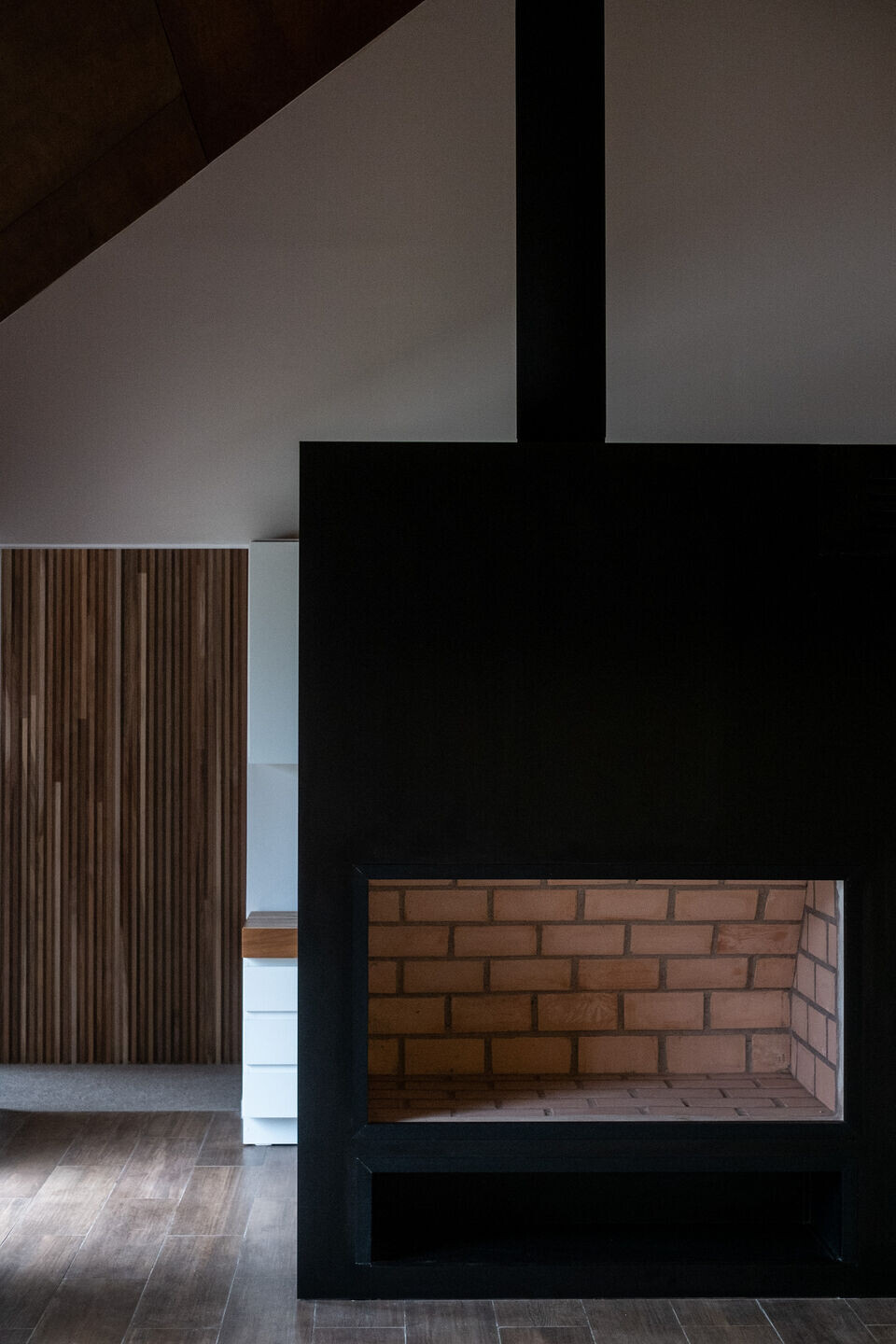 As pedestrians, from the outside we can appreciate the river and the landscape merging with the interior of the house. As residents, from the inside, we mingle between stone, vegetation and water.
The second volume accommodates the private areas, this volume turns with the river and sits in juxtaposition with the public area.
An indeterminate functional space acts as a connecting core between volumes; it contains an office, a room, a storage space, a piece of furniture/fireplace, a reading area; unconnected walls that have double entry functions, freeing up the central area to be able to absorb these or other activities of daily life.