The concept of the Ayaka House arises from the proposal of conceiving an habitable space. The key of the design was the creation of a main body drawn by continuous lines which form a facade with bare materials; hence creating an indoor-outdoor area sheltered from the bustle of the outside.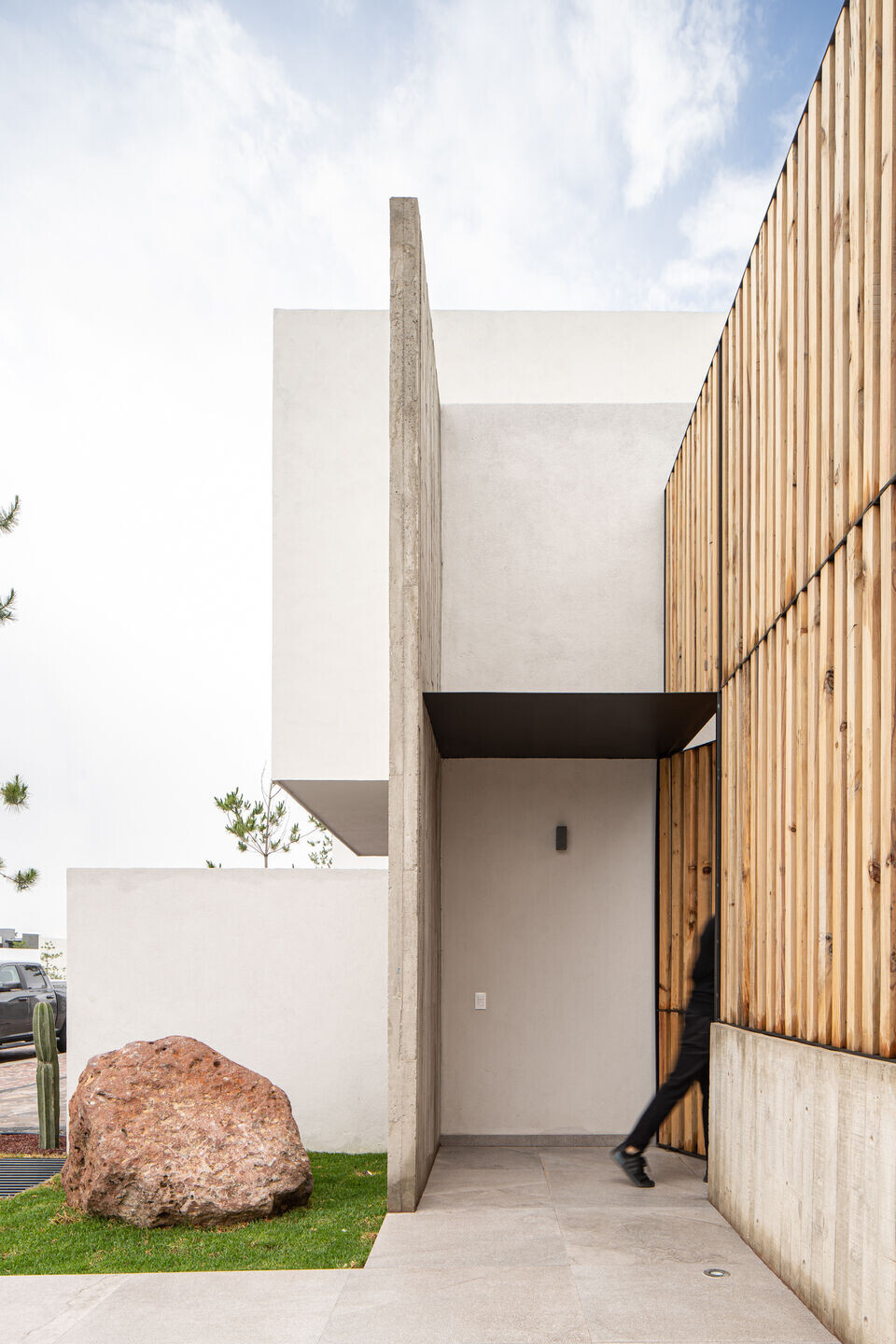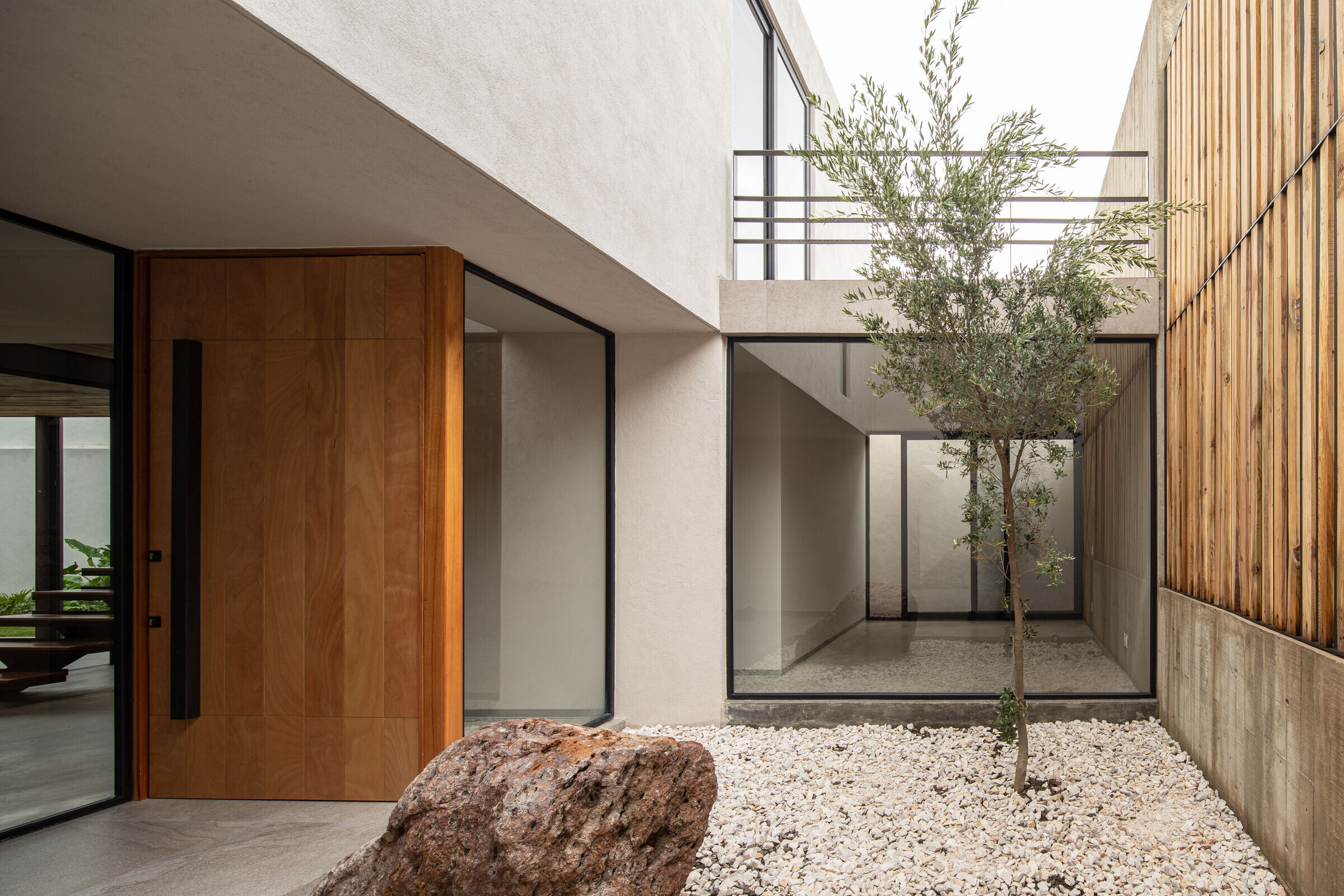 At street level, a concrete wall with a wooden lattice wall protects the house generating intimate areas inside and creating an access patio on the ground floor which provides a smooth transition to the house.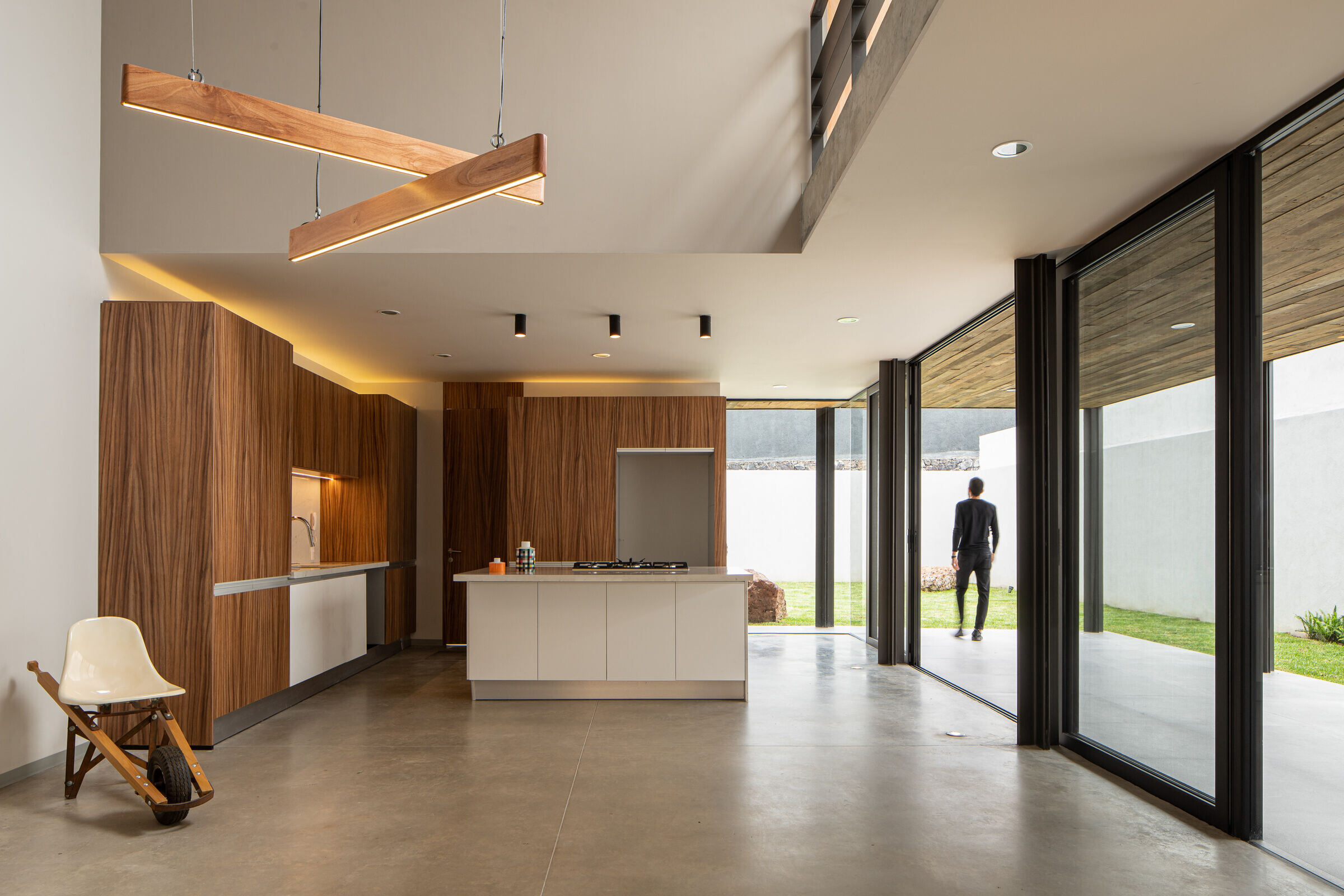 The main body of the architectural project is a single and rectangular volume which has a great visual impact due to its bare materials and aesthetic look. It begins its dialogue as a shadow-providing element in the main access giving intimacy to the social and private areas and creating an open space up to the kitchen wall which serves as a background visual end; same that generates a small service space for laundry and utilities.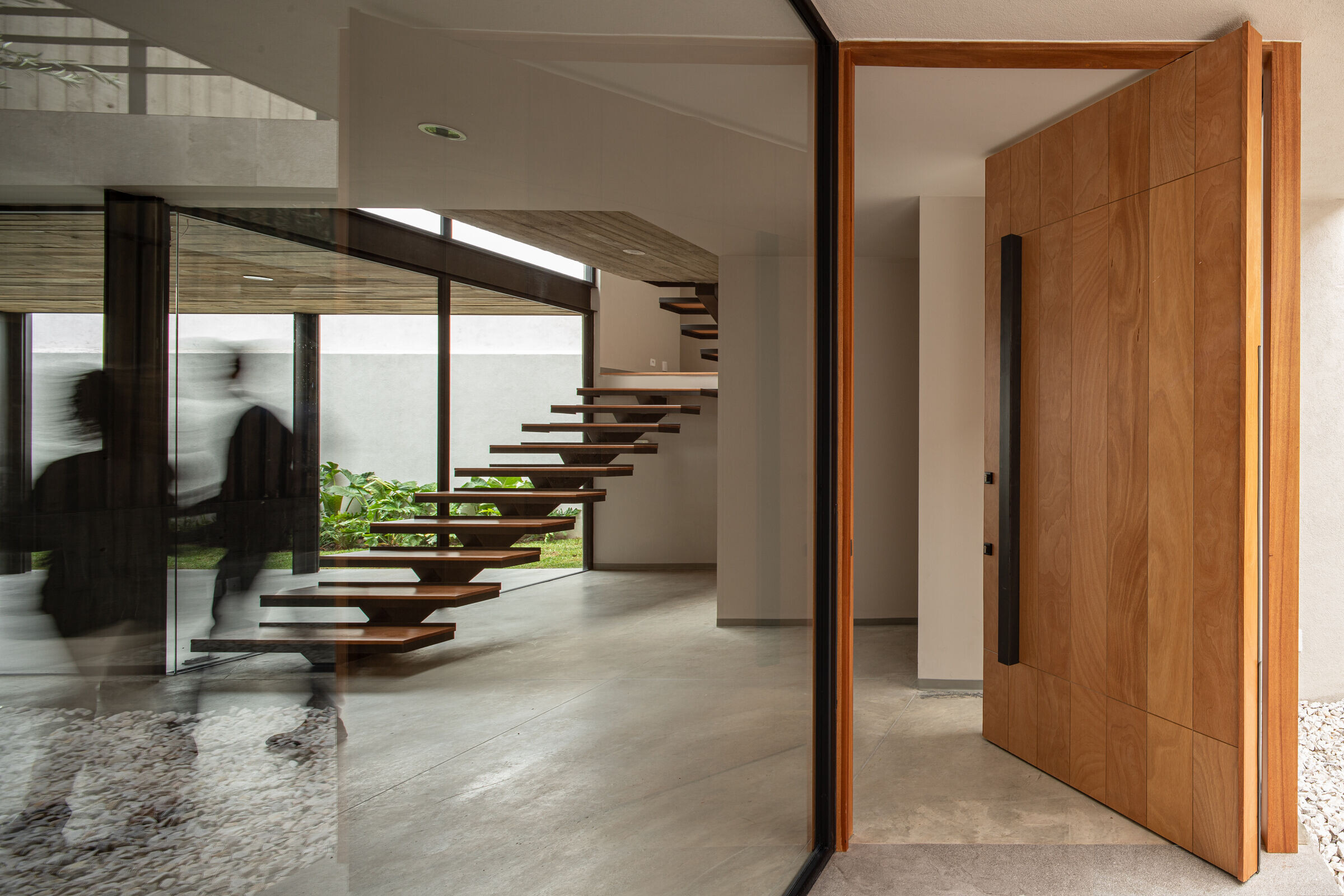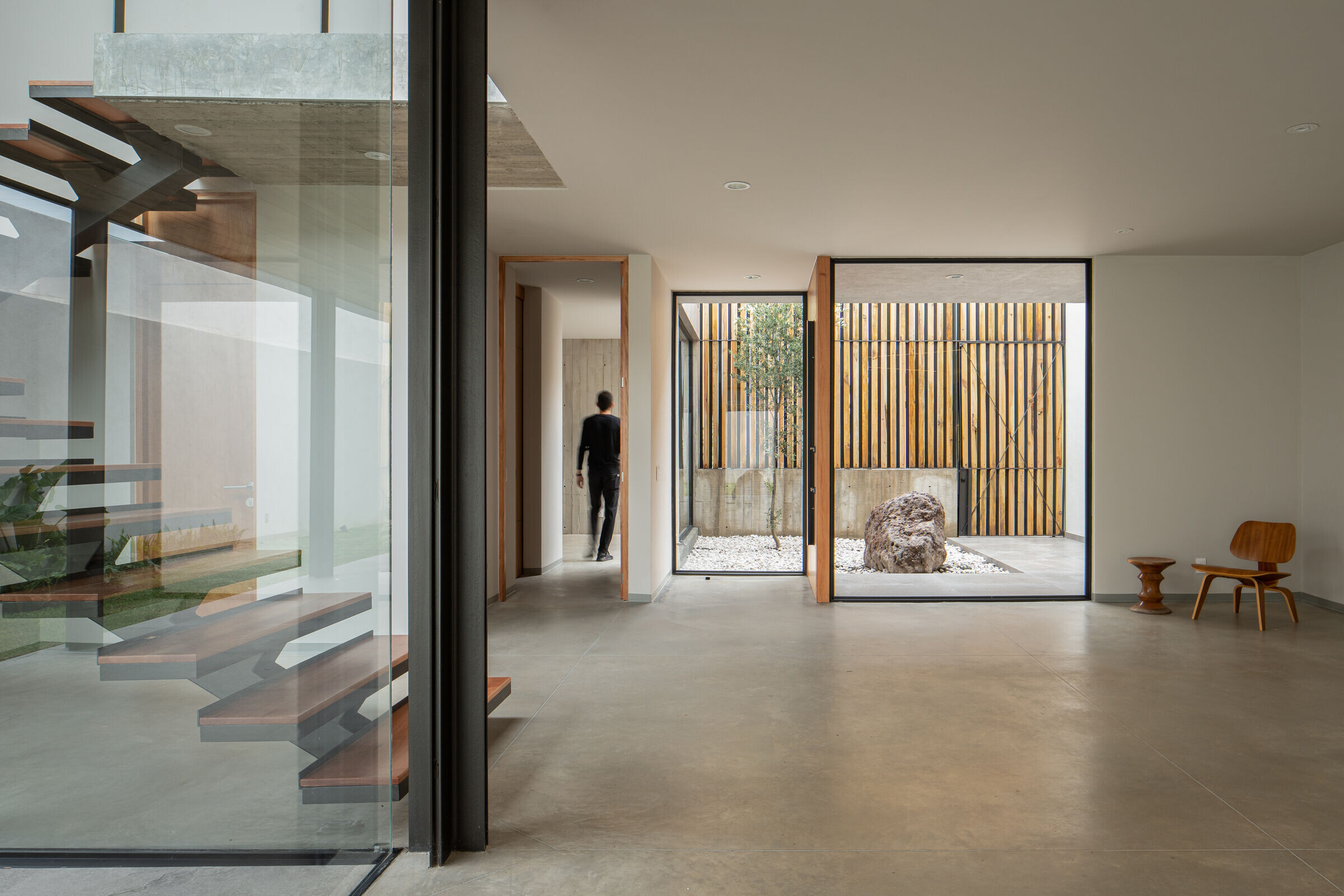 The entrance hall dialogues between open areas receiving light from the outside, allowing the space to be discovered through the double height of the social area; at this point, the opened spaces provide a free view to the outside interrupted only by the slender structural columns.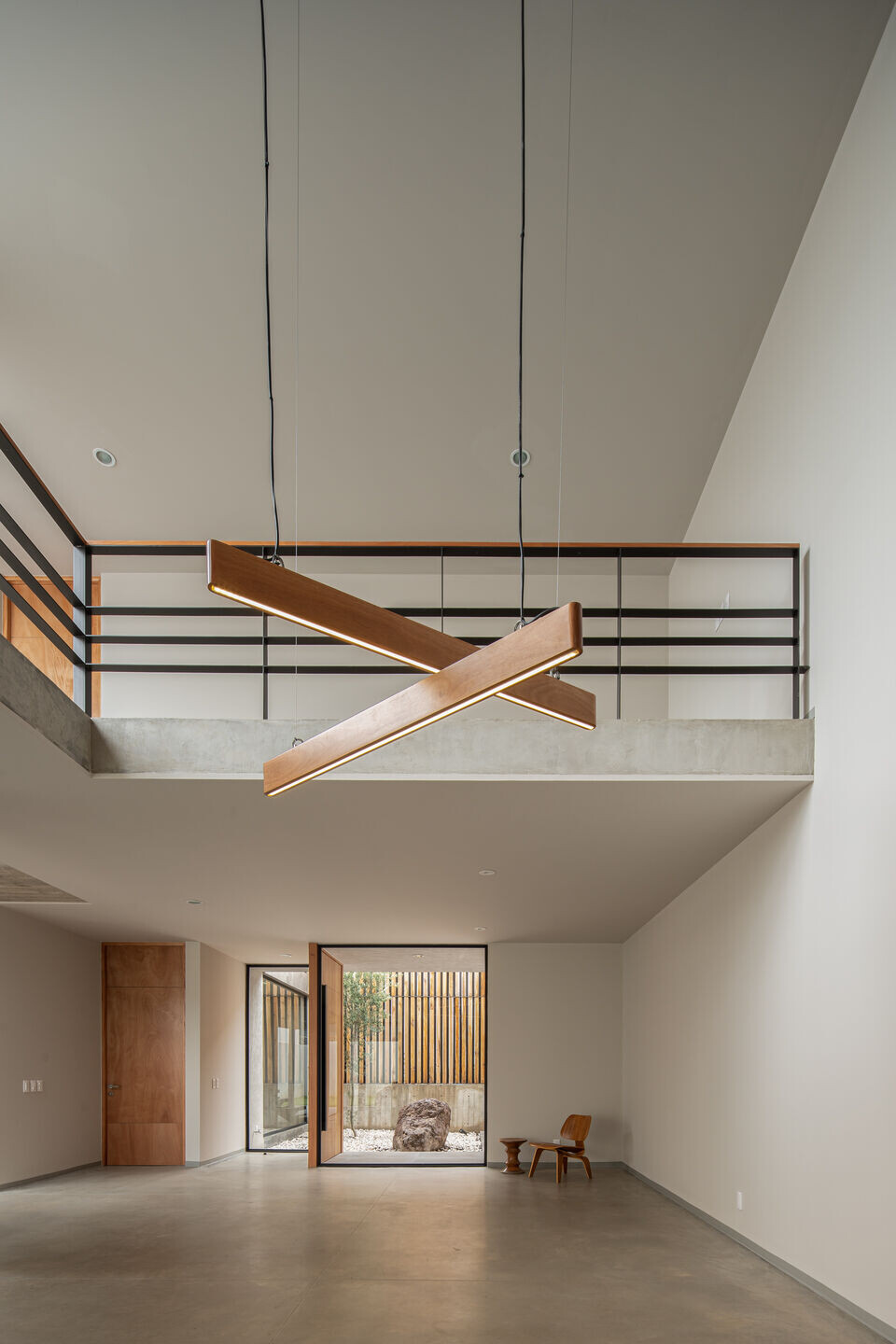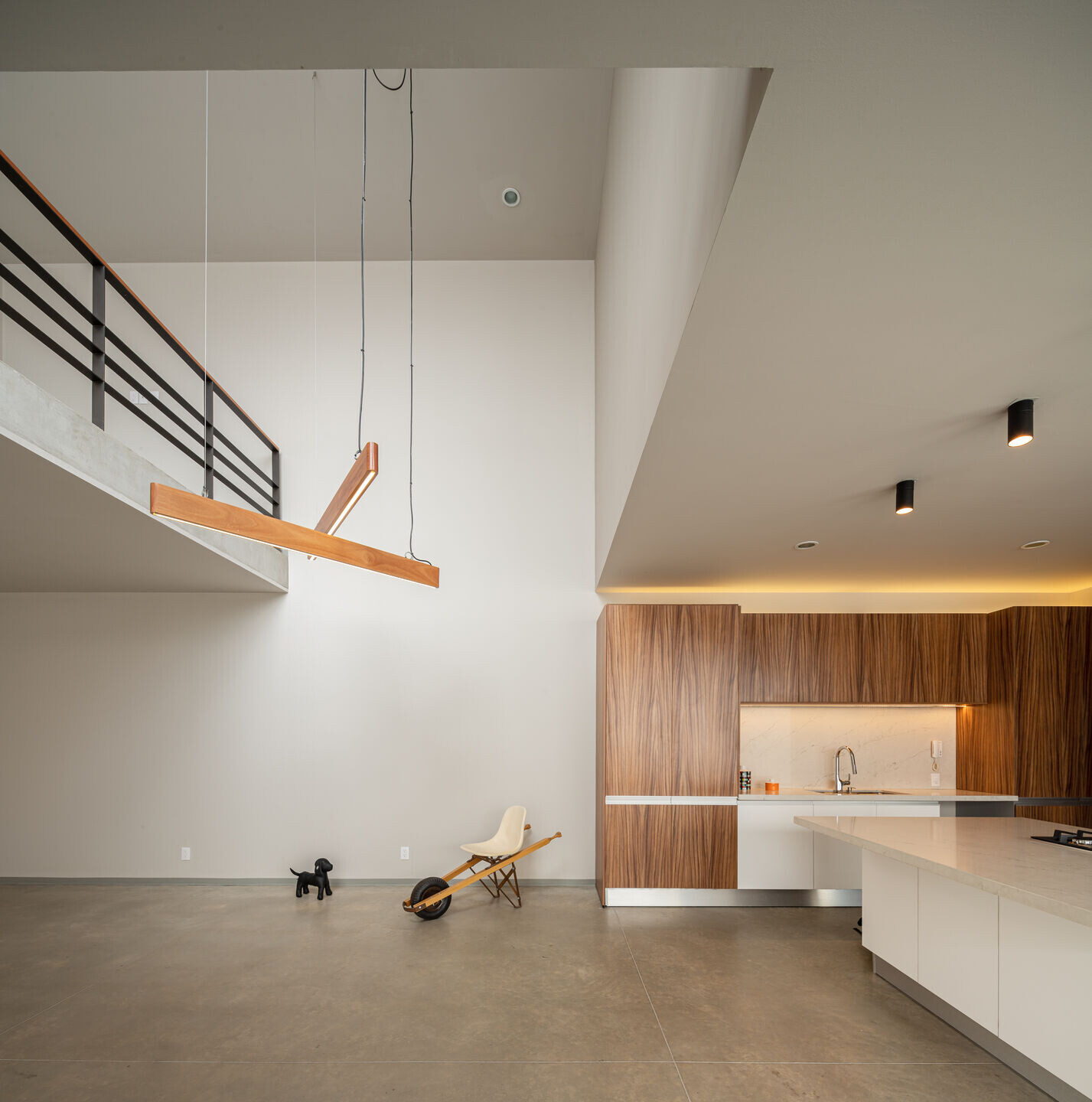 The second floor shelter the private areas of the house on the same grid as the ground floor. The relation between the different spaces of the house is simple for its users and visitors, avoiding complex connection halls and wasted space.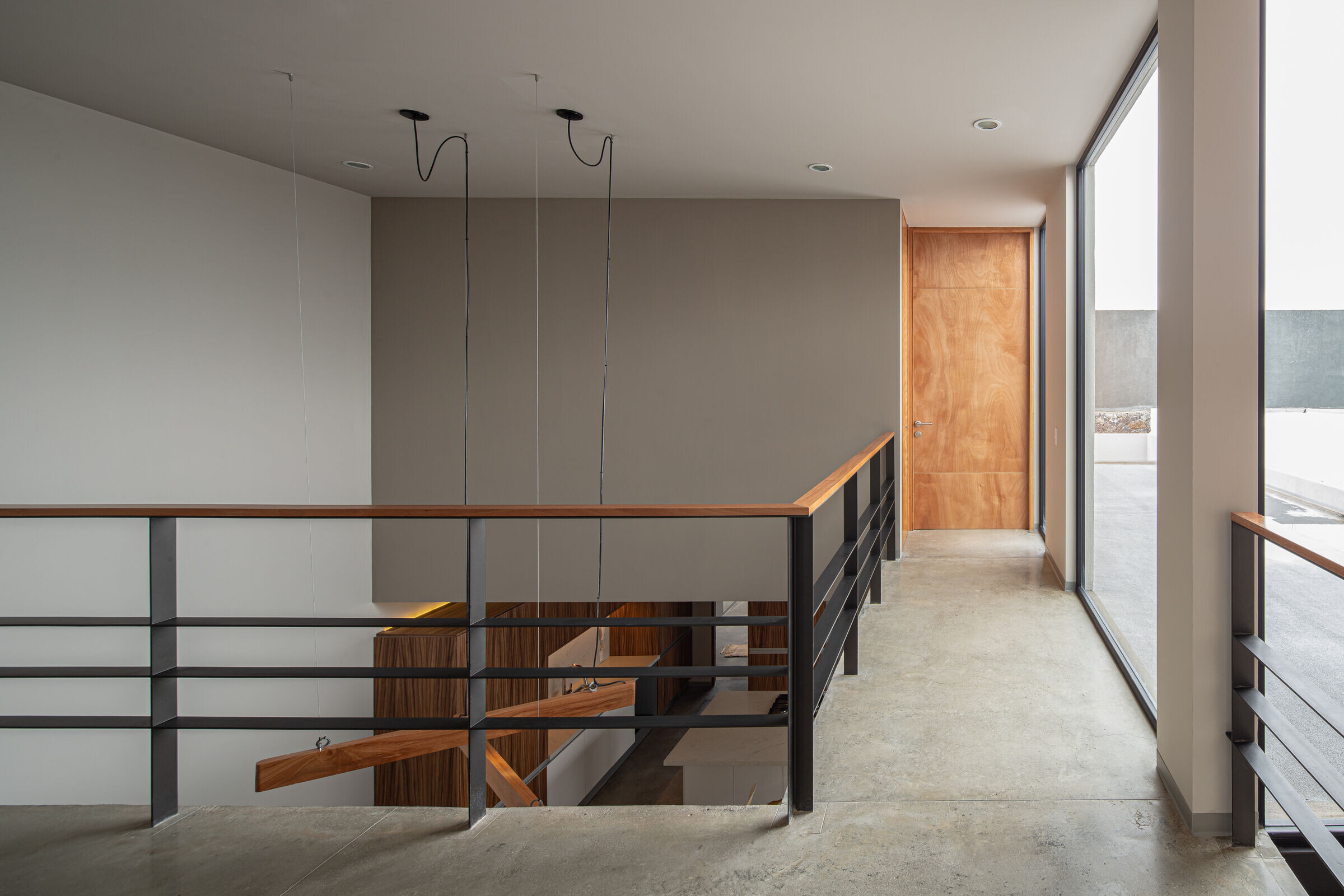 The concrete body on the main facade also provides privacy to the bedroom terrace and offer an intimate look to the entrance patio of the house.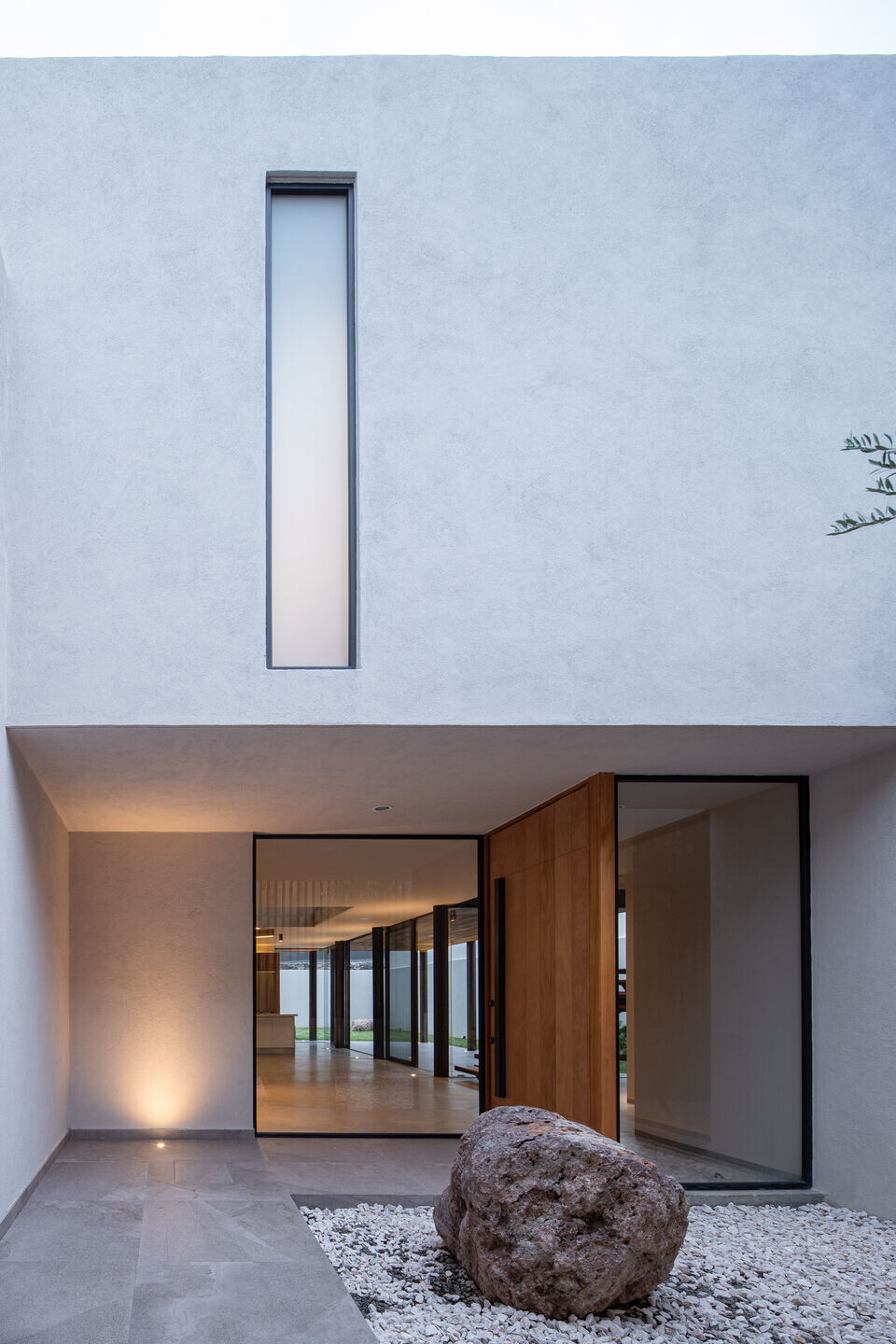 The concrete wall was built with an unbrushed wooden-strip structure with the aim of creating a modular and natural texture and pointing out the authenticity of the material. Giving its own personality to the house through a vertical line language.