The project has seen the renovation of a residential space located in a country village. The intervention led to the re-configuration of the internal layout, made elegant thanks to a clean and linear style.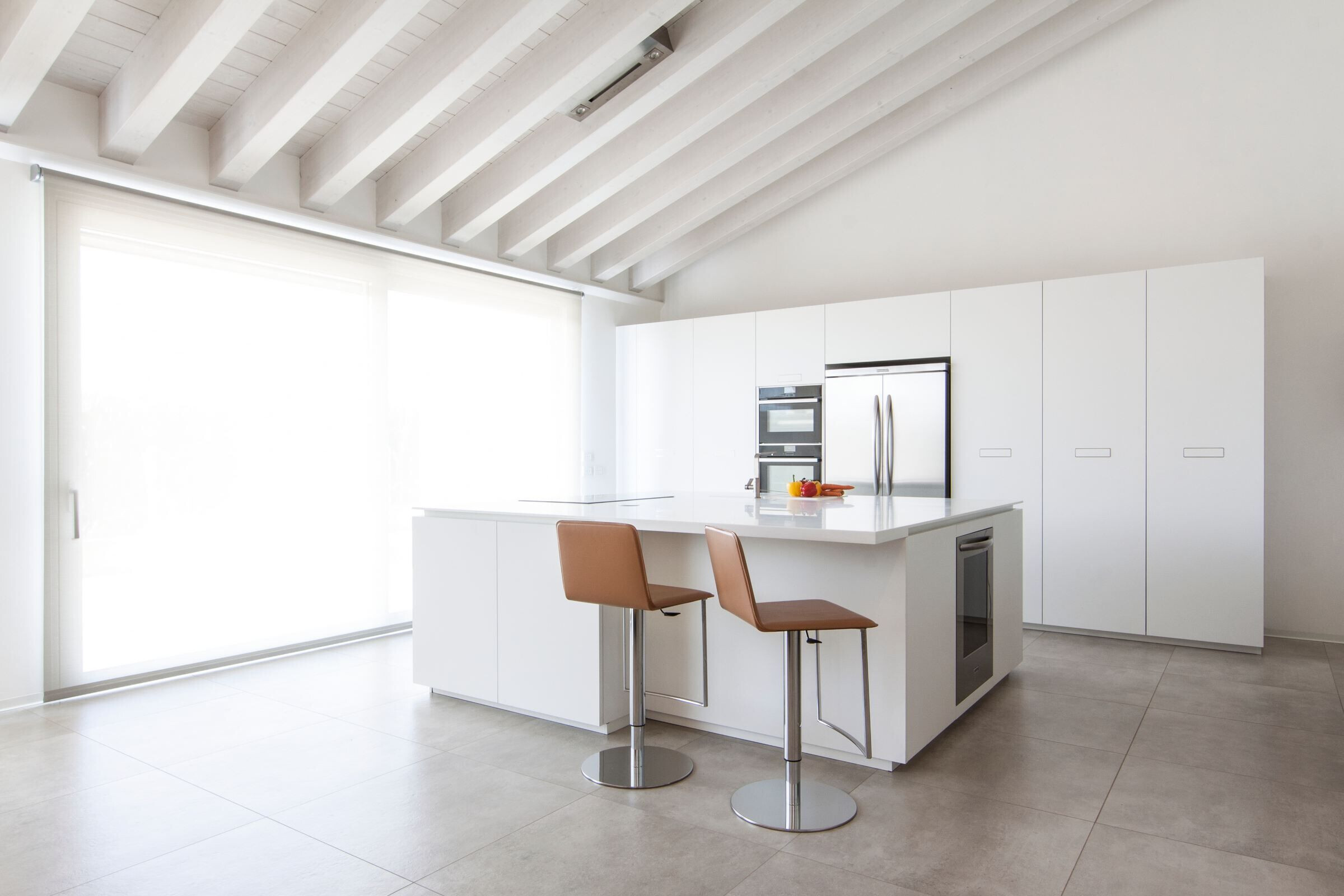 The double-height ambient is the strong point of the project. The large white painted wooden beams reign in this space together with the wooden / steel staircase, from which you get to the first floor in a space overlooking the living area. The glass allows light to enter the living room from above, giving personality to the building's architecture.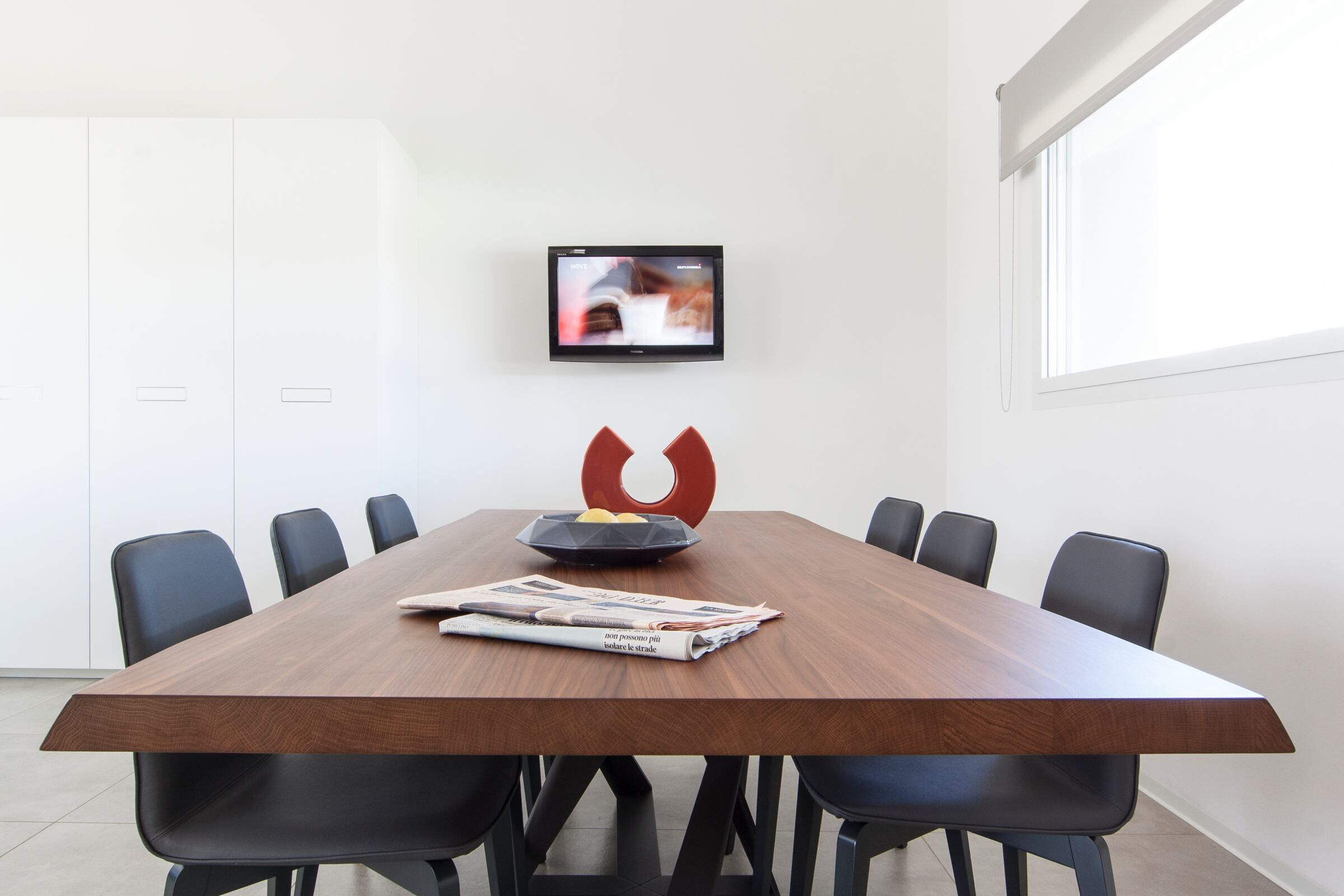 The arrangement of the furniture is designed on the concept of essentiality, a theme that is also outlined in the use of simple finishes that play on materials such as white plaster for the internal walls and some elements in wood or steel.
The design of this house is created by thinking of a simple but concrete concept and the interior design creates a strong personality where colorful and detailed furnishing elements stand out.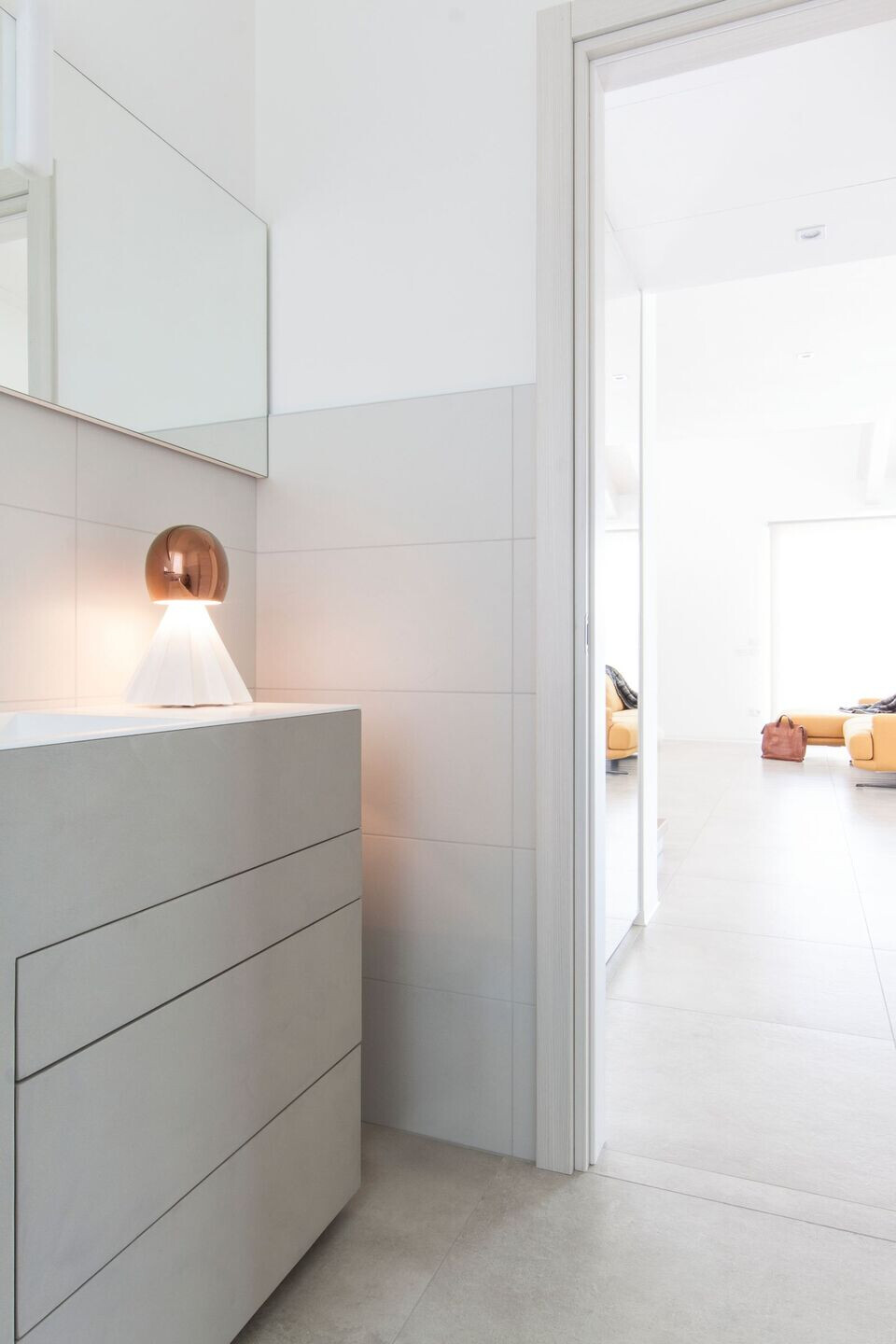 Material Used:
1. Flooring: stoneware floor
2. Doors: varnished wood
3. Windows: wood, aluminium