That residence belonging to a family with one child. It was a challenging renovation project as the 80's project had a cottage language but this language was very outdated. Countless octagonal details and environments with corners, dark spaces, where natural lighting did not reach. The owner had liked the chalet style, with the living room with high ceilings. So this was our starting point.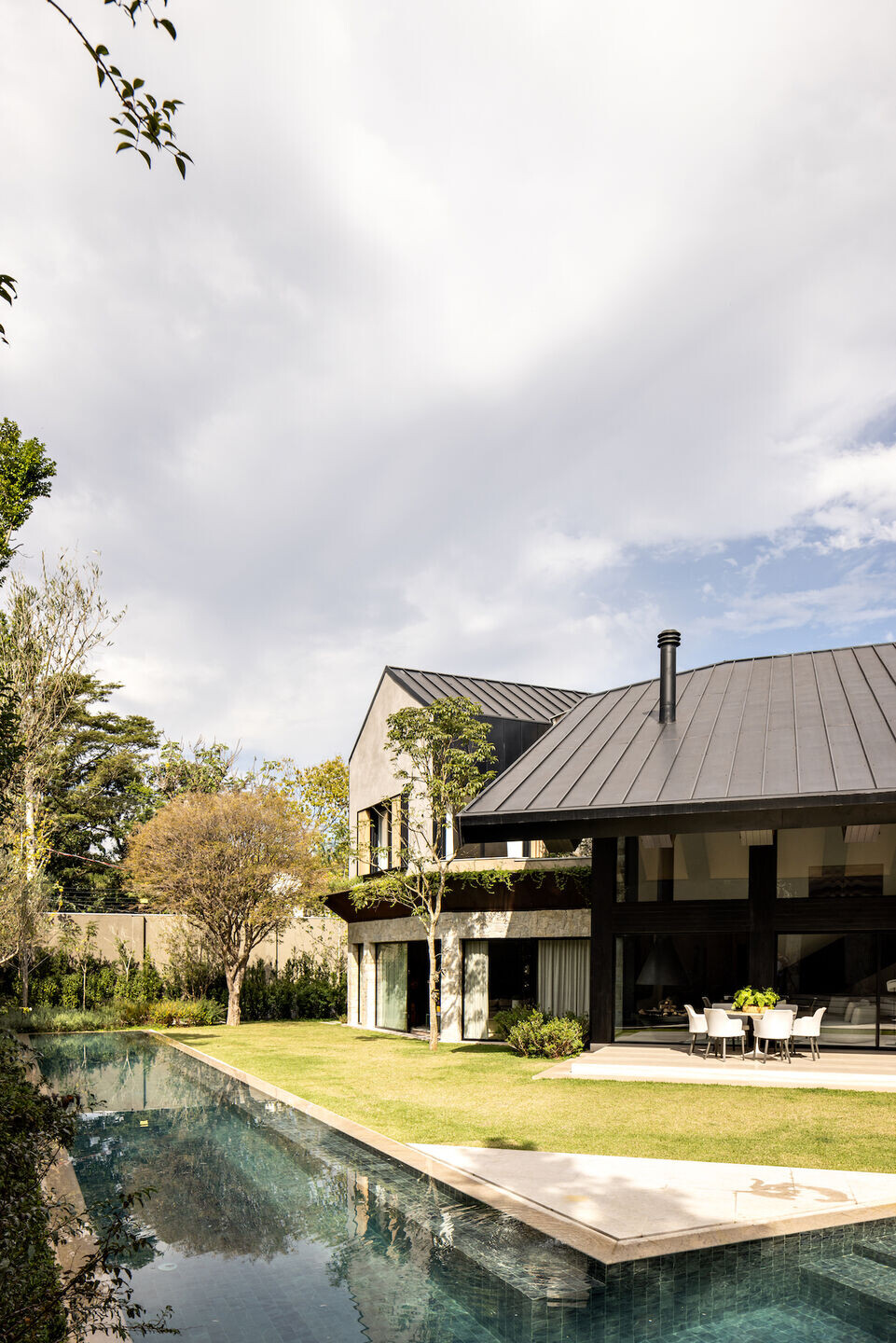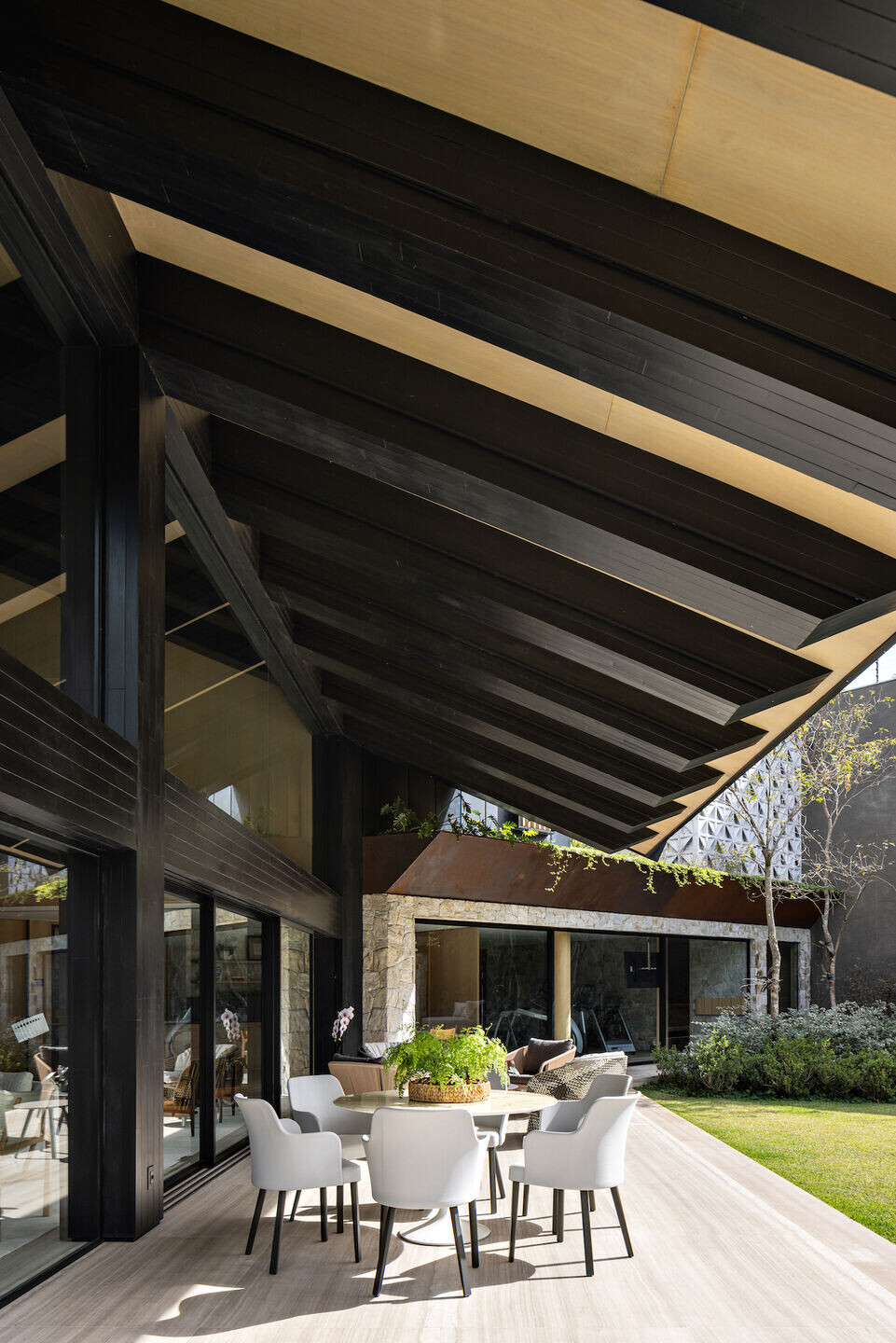 The main interventions were to remove all possible corners of the environments, update finishing materials and constructive details, such as moldings, trims and lighting. From the roof, we kept the large sloping slab that formed the main roof and redid the other roofs, changing material and giving it a new design, more harmonious with what was kept. Before, the waters did not meet and the roofs did not talk to each other, creating small walls along the roof. This was without a doubt the biggest chall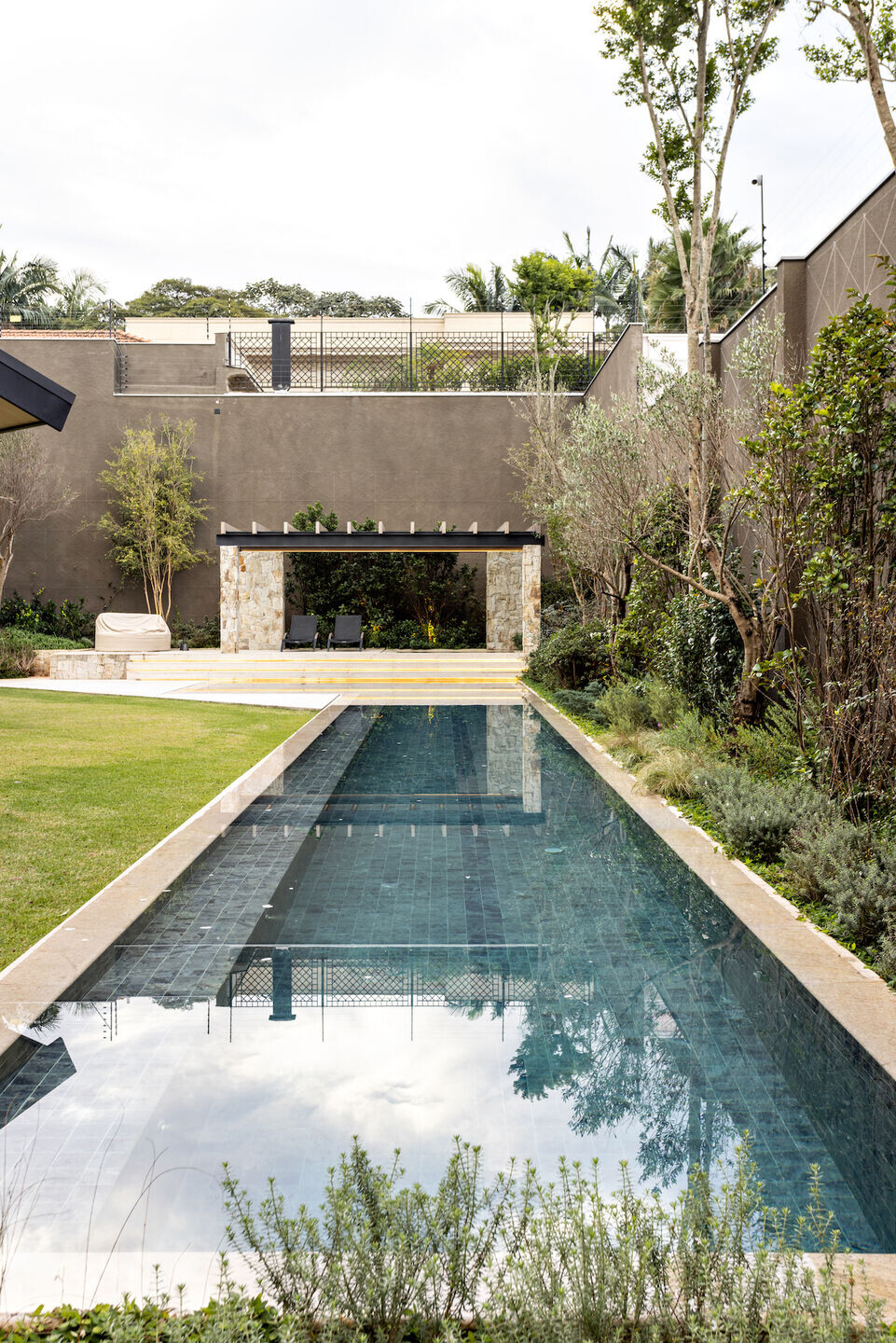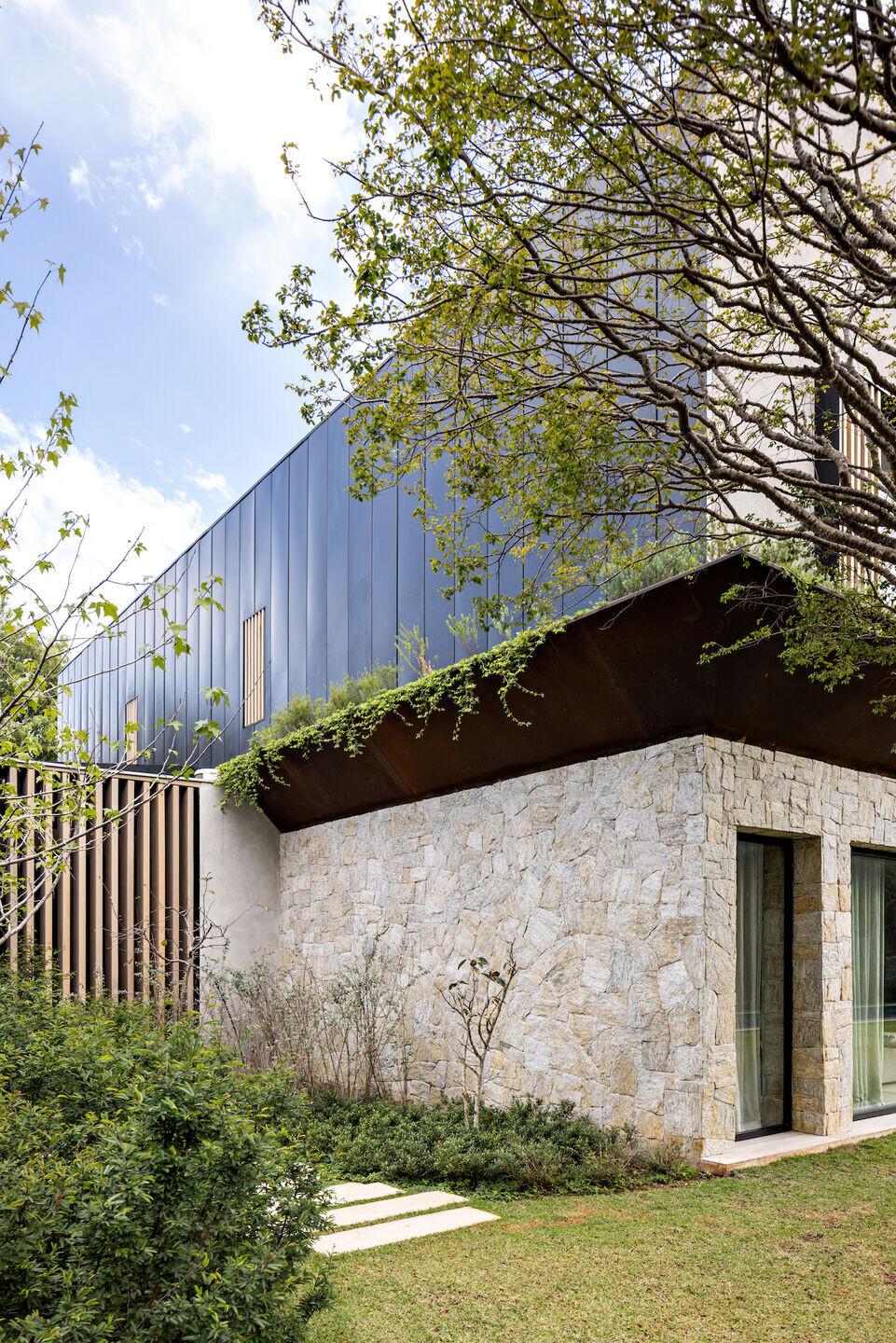 On the ground floor are the social areas, services, garage and gym and swimming pool. Upstairs are the bedrooms and a family room. At the roof level we created a deck with armchairs and a beautiful view of the city.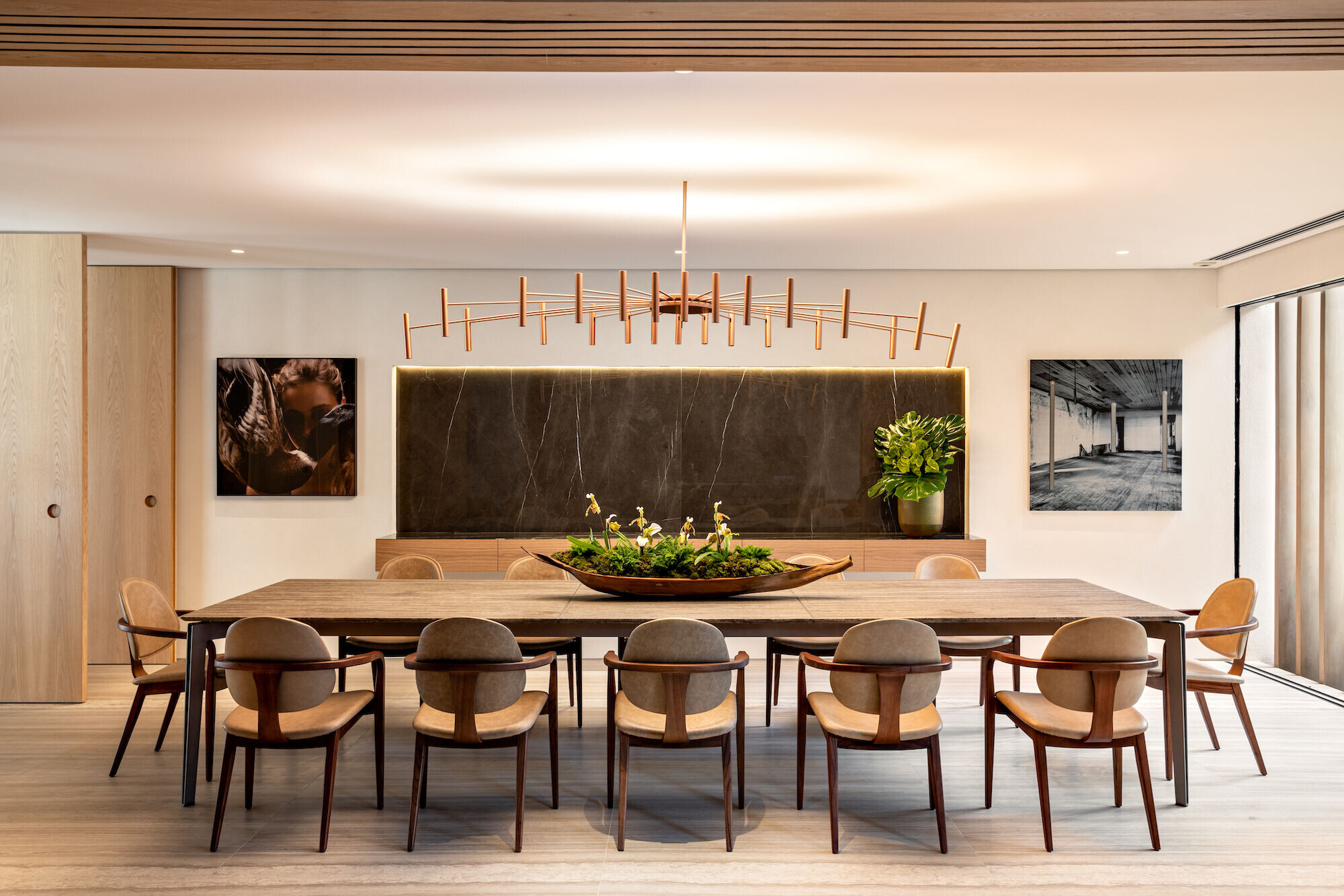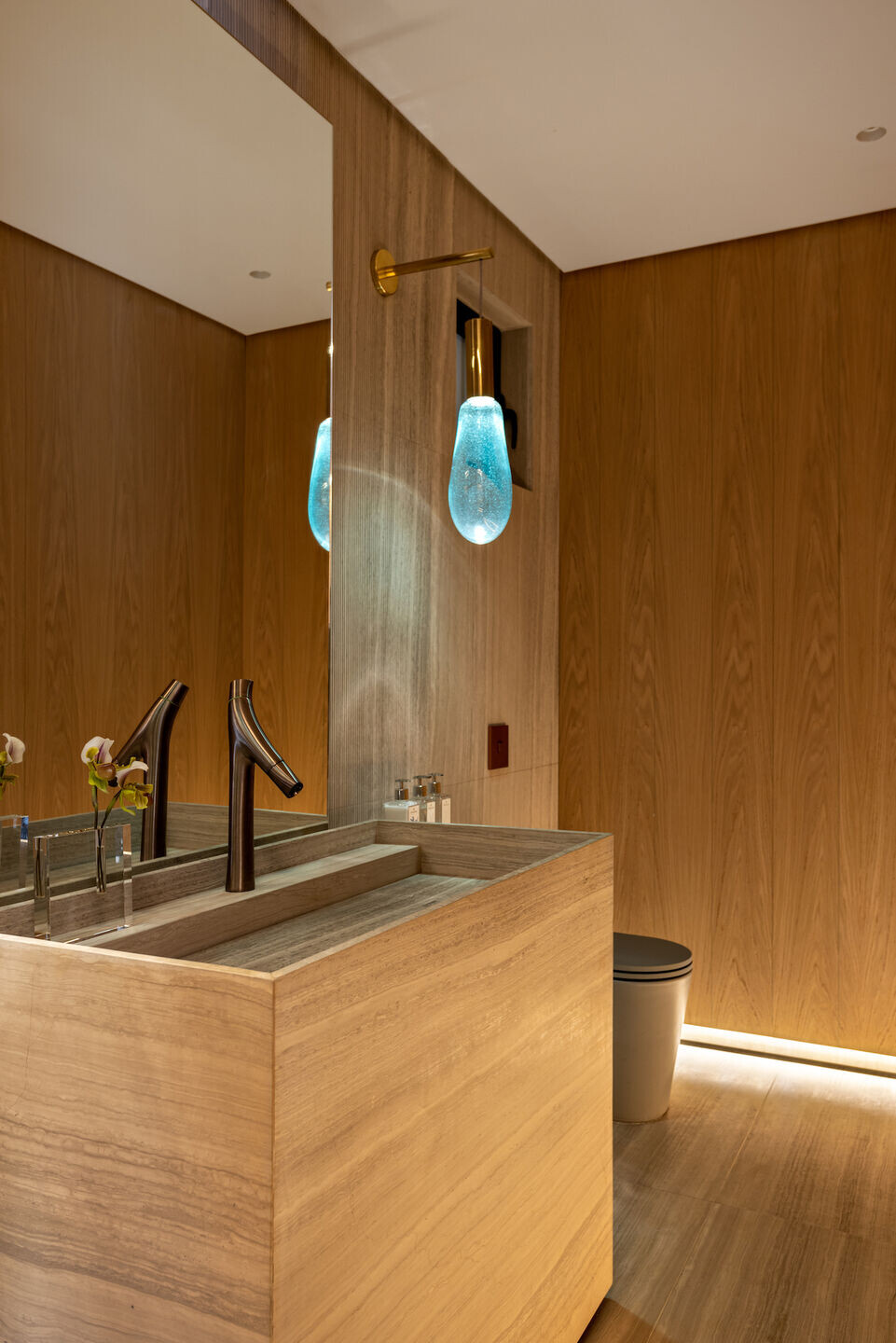 The environments were more compartmentalized. The idea was to integrate them as much as possible. There are sliding doors that separate the living room from the gourmet areas and the gym, which can unite all environments or separate them. On the upper floor we joined environments and created new bathrooms as the existing ones were very small.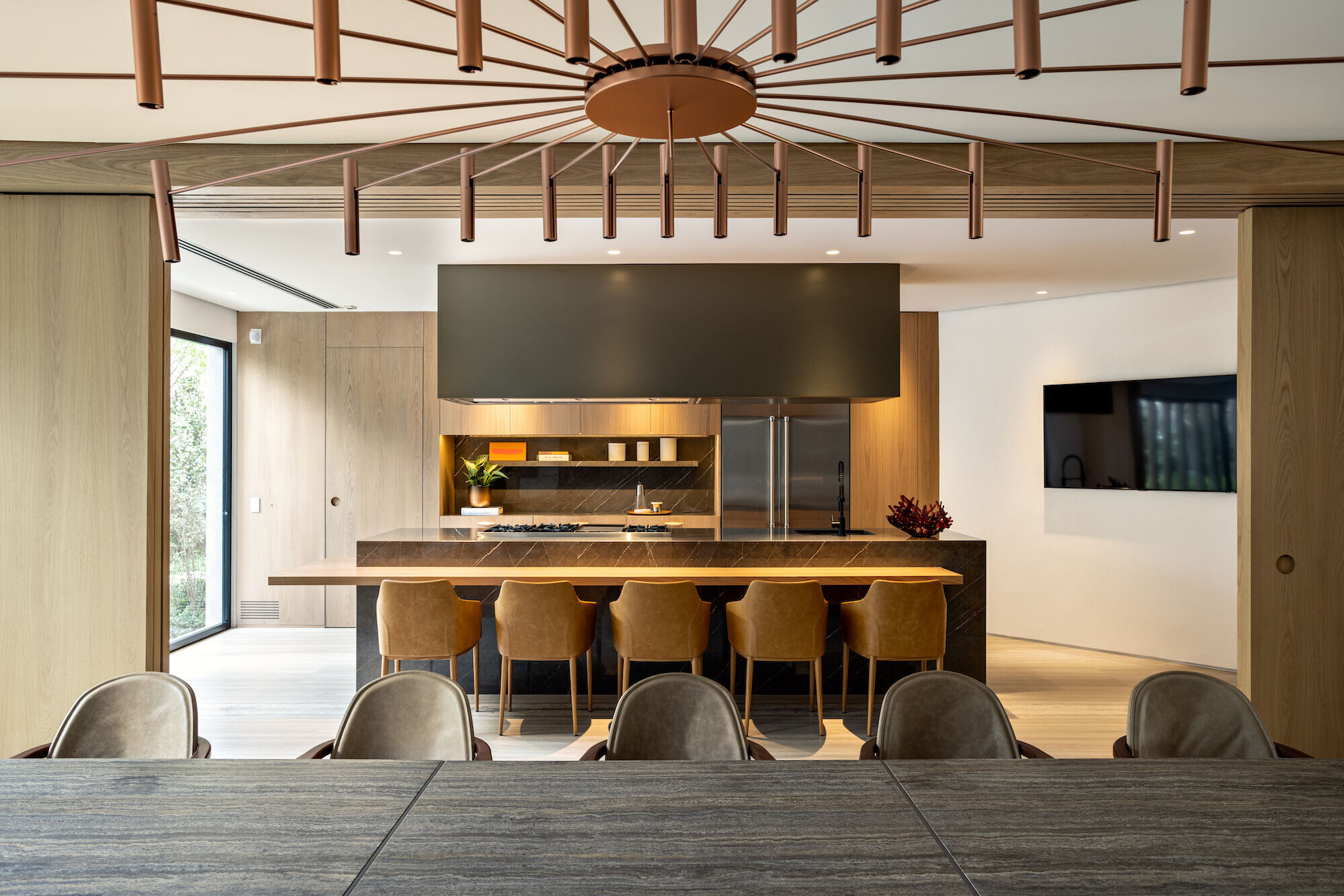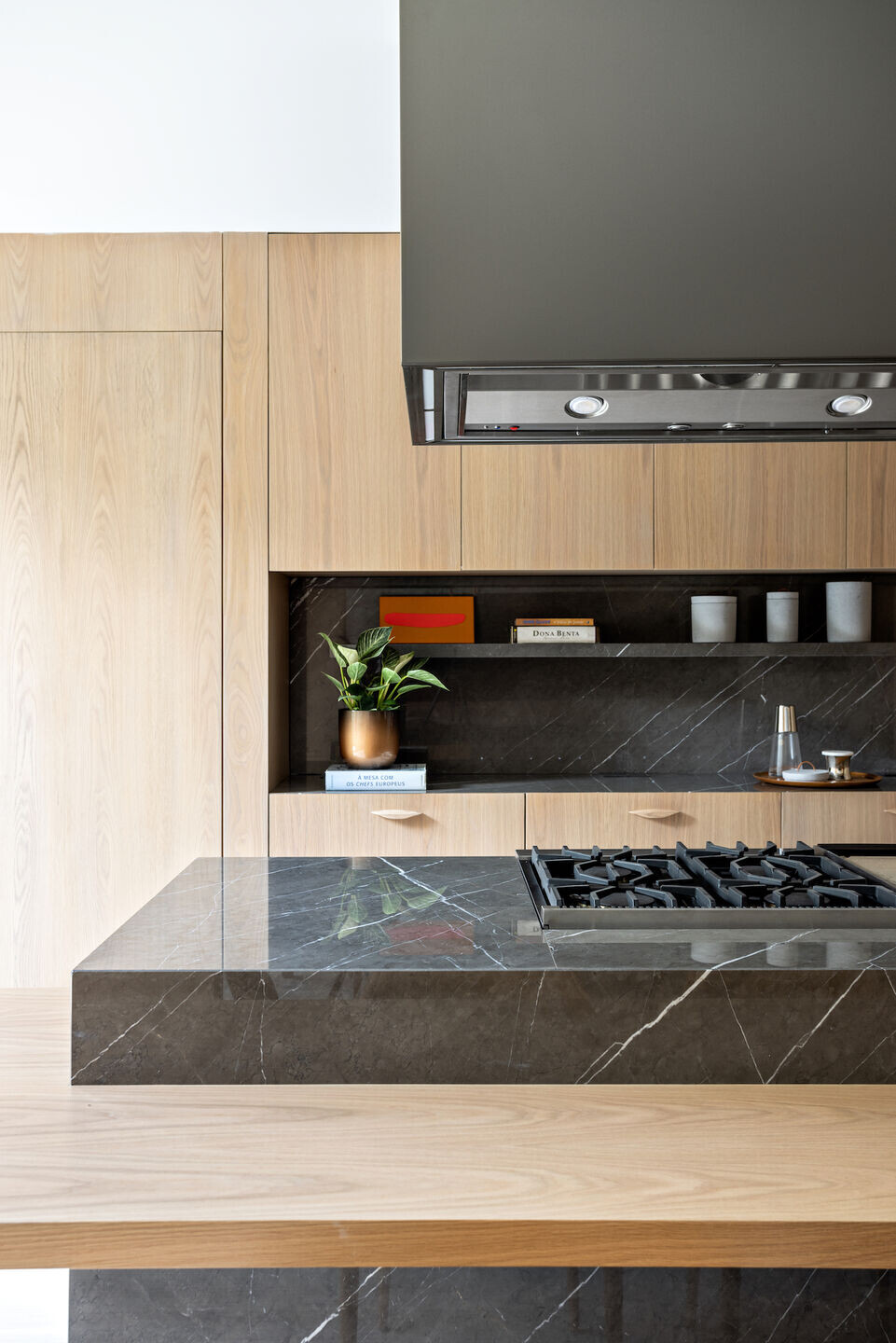 The main materials used in the project were European Carvallo Wood (lining, doors and panels), ebonized wood (beams and exposed pillars), white wood marble (floor) and black metal sheets for roofs, social entrance and stairs.
The decor was designed using a palette of neutral colors and contemporary furniture (most of the furniture is by Firma Casa).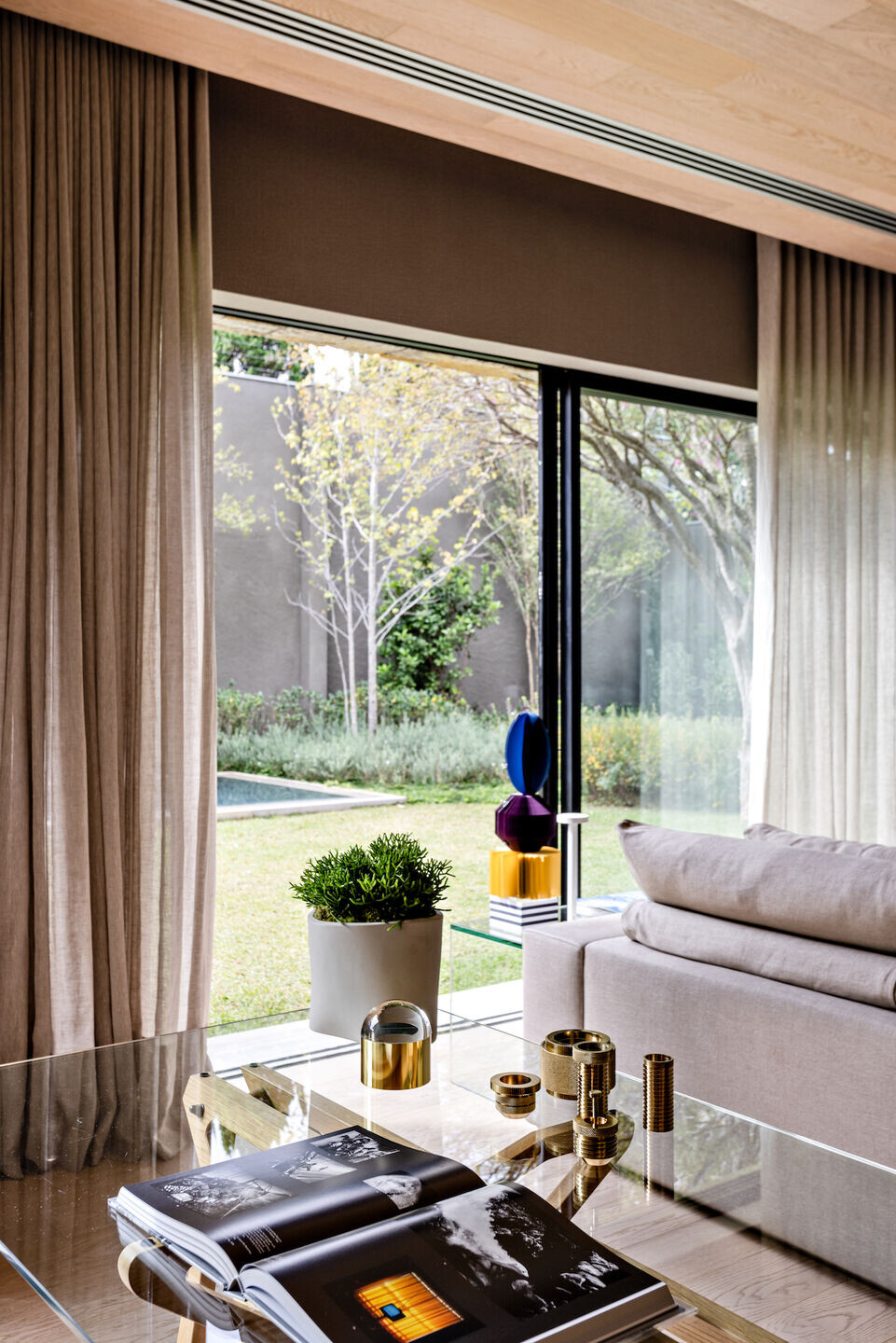 The stone sofa in the middle of the living room creates spaces that invite visitors to chat and relax. In fact, this was a request from the customer who likes to receive family and friends. He wanted environments to receive guests in a relaxed way. He likes to cook so next to the dining room we created a gourmet kitchen where he can cook while interacting with the guests. This environment is fully integrated with the dining room when the sliding doors are open.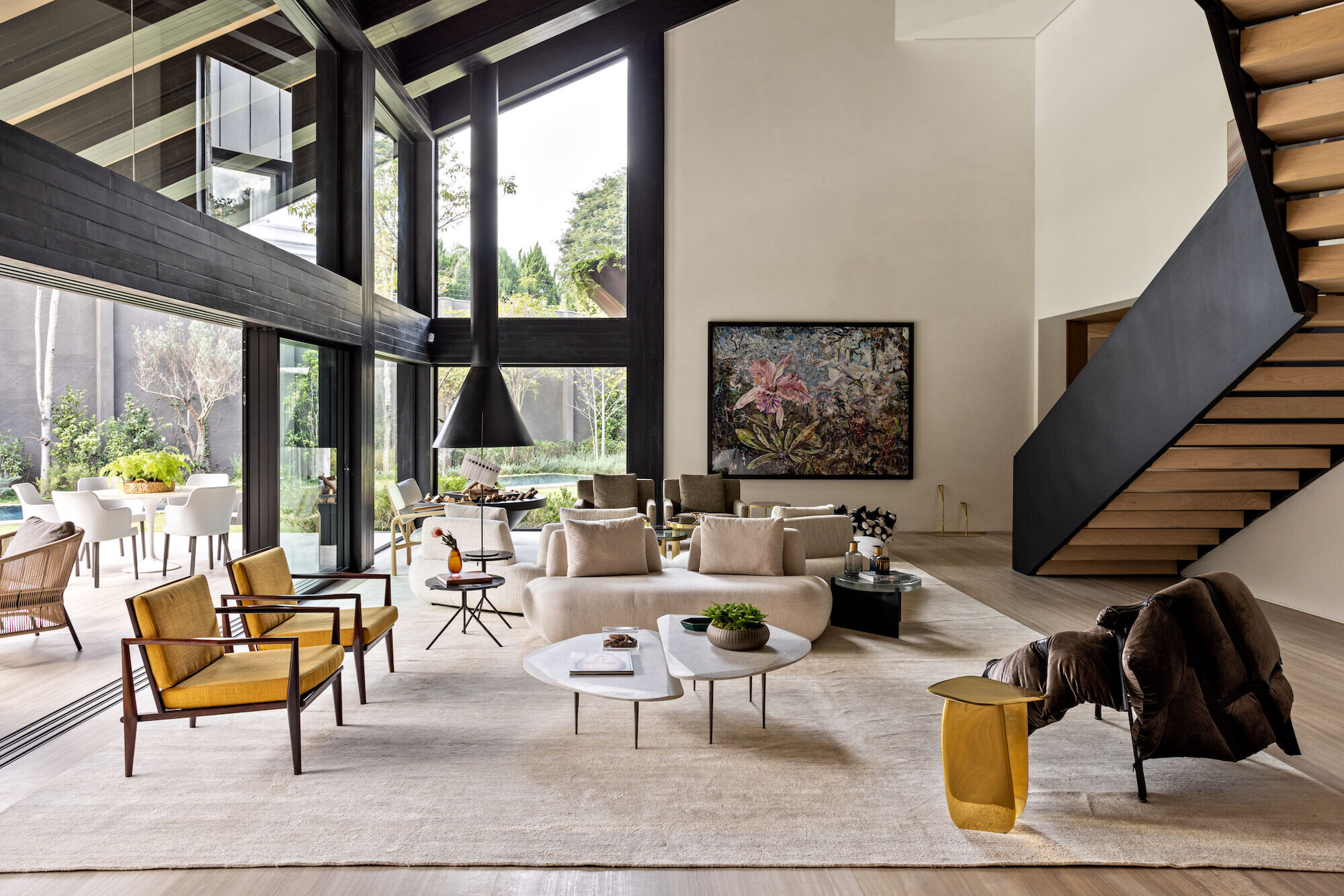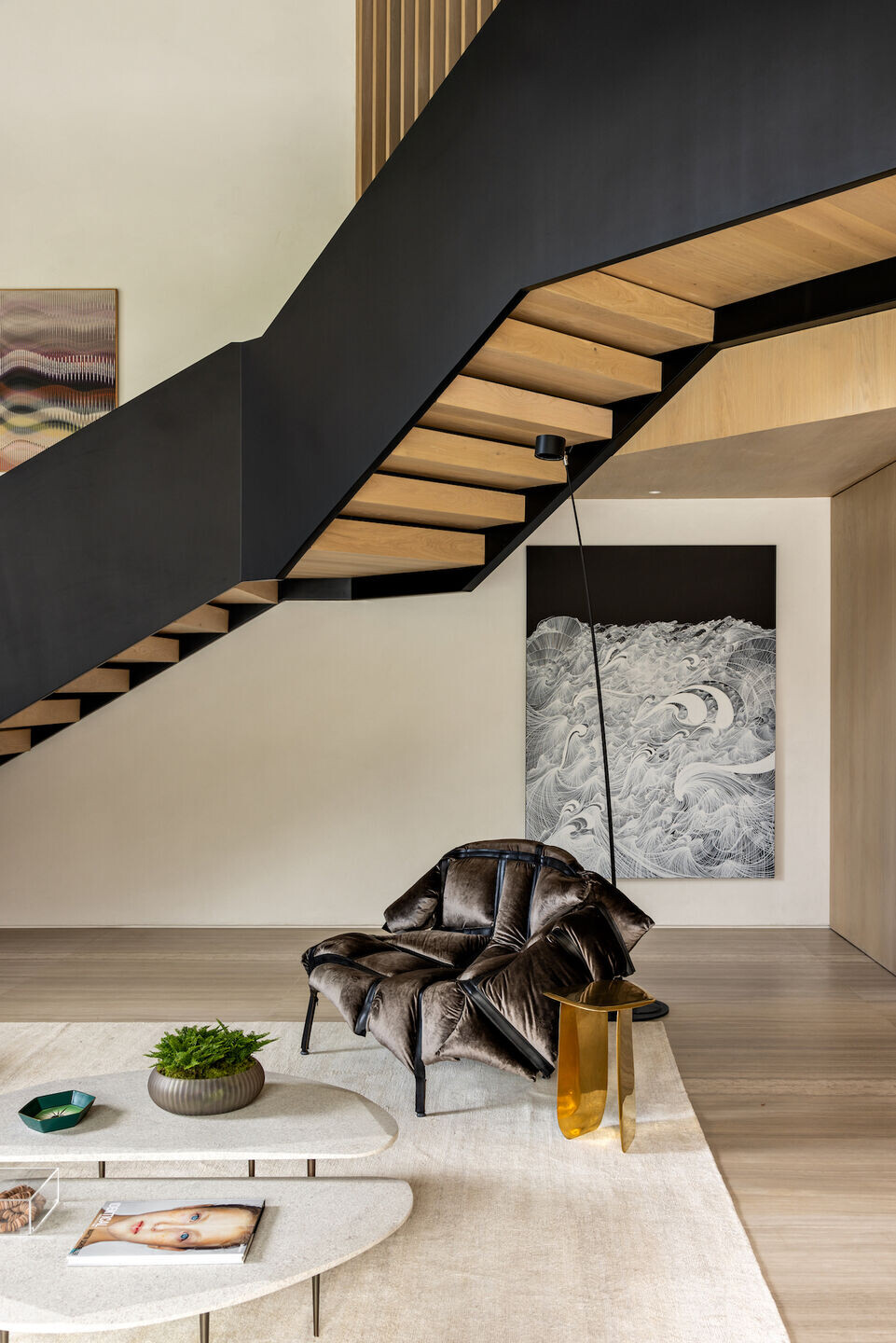 The sheet metal roof was a big challenge because despite there being a lot in Europe and the USA, we didn't have anyone here in Brazil to do it. So together with the construction company and a roofer we developed the material. The mediterranean garden was a request from the client and it was very well received as it spoke fully with the language of the house. The landscaping was then handed over to Rodrigo Oliveira who created this garden especially for the project. He went to the south to look for huge olive trees that stand out along the lane.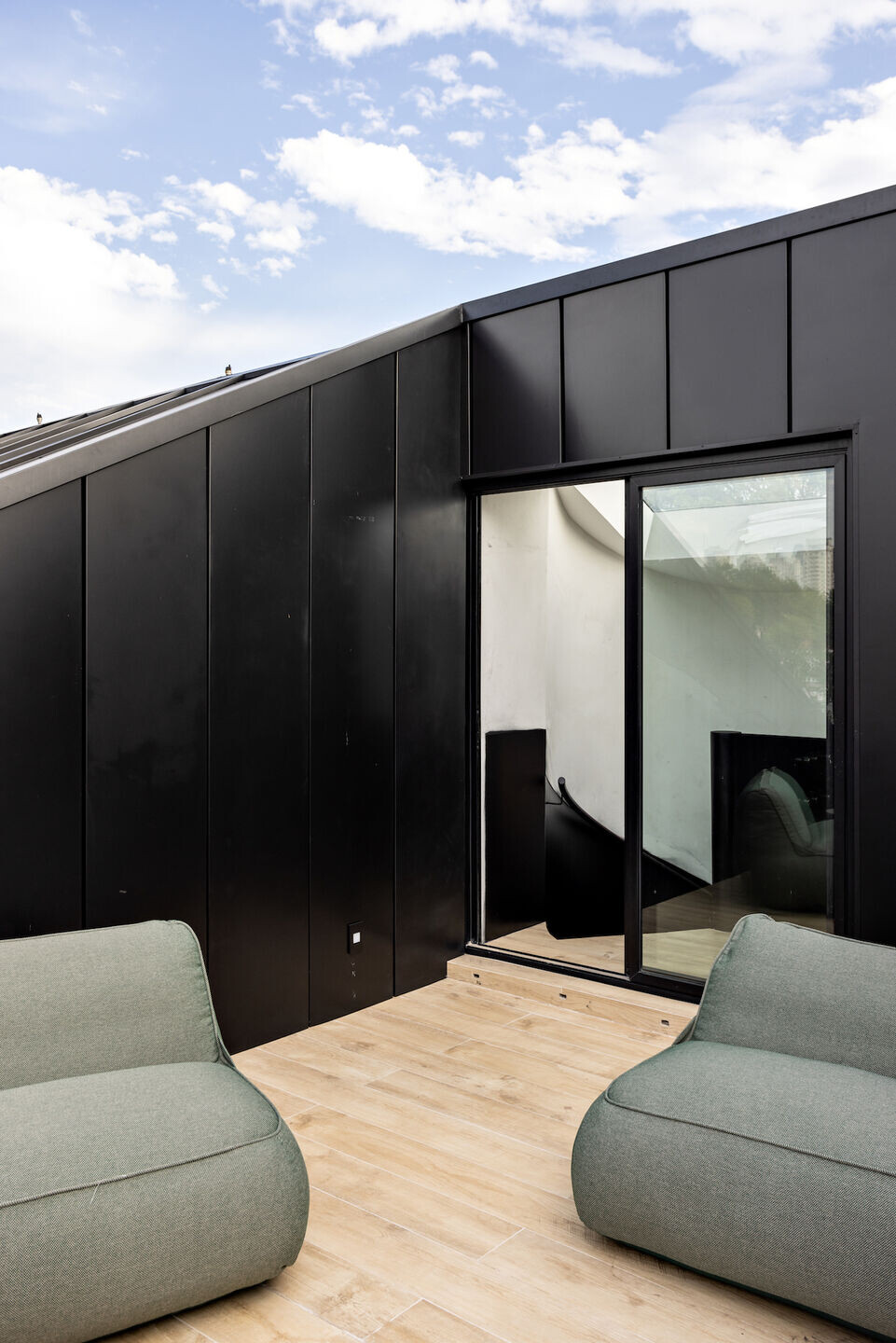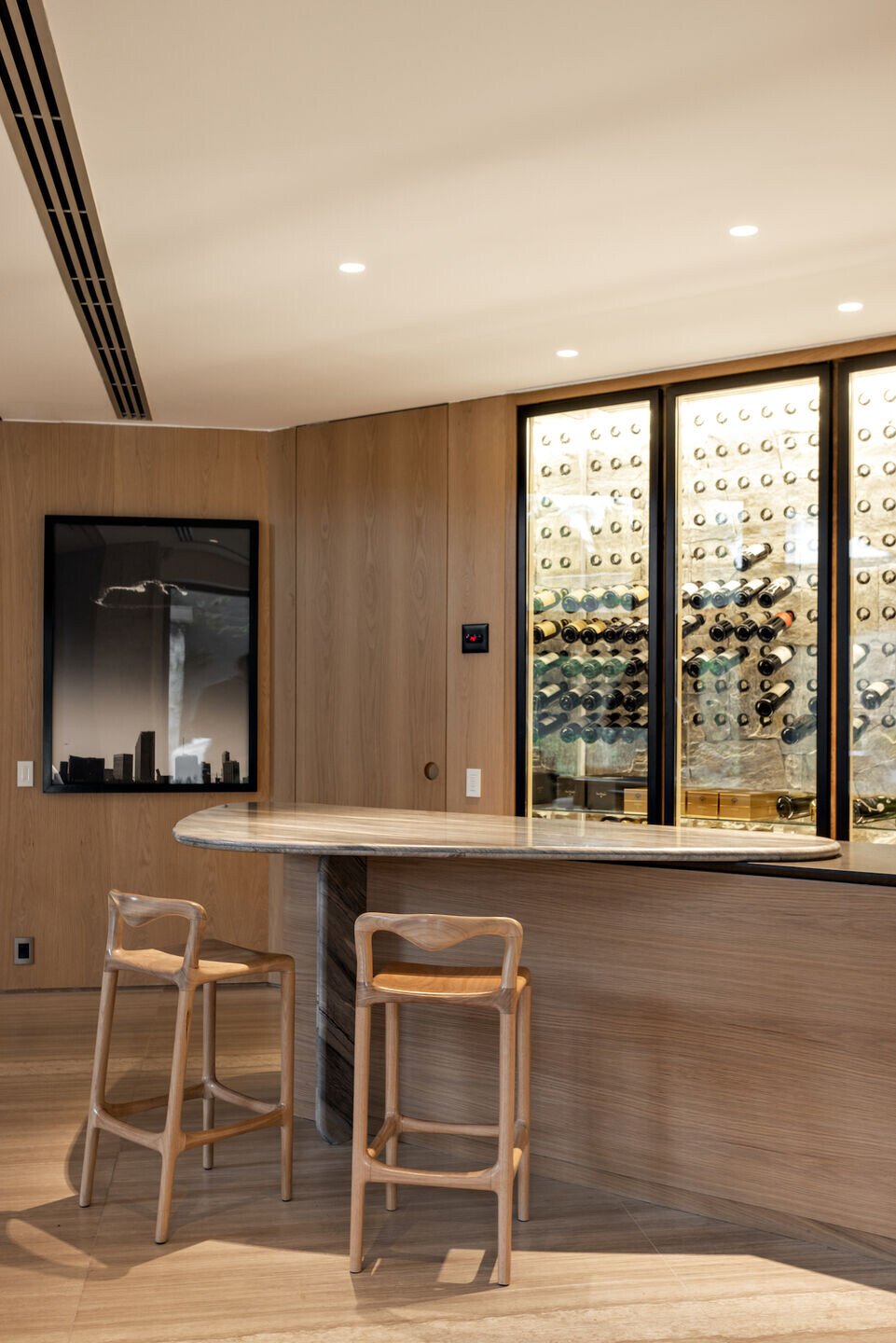 Team:
Architects: BZP Architecture
Photographer: Fran Parente