What was the brief?
The conversations started from a functional perspective. We were facing topographic and climate extreme challenges, so our first goals were to solve these matters. Theaesthetics of the project and the architectural program had to be a result of this. There were voids we needed to fill; theybecame in bedrooms, living rooms, terraces and other functional spaces.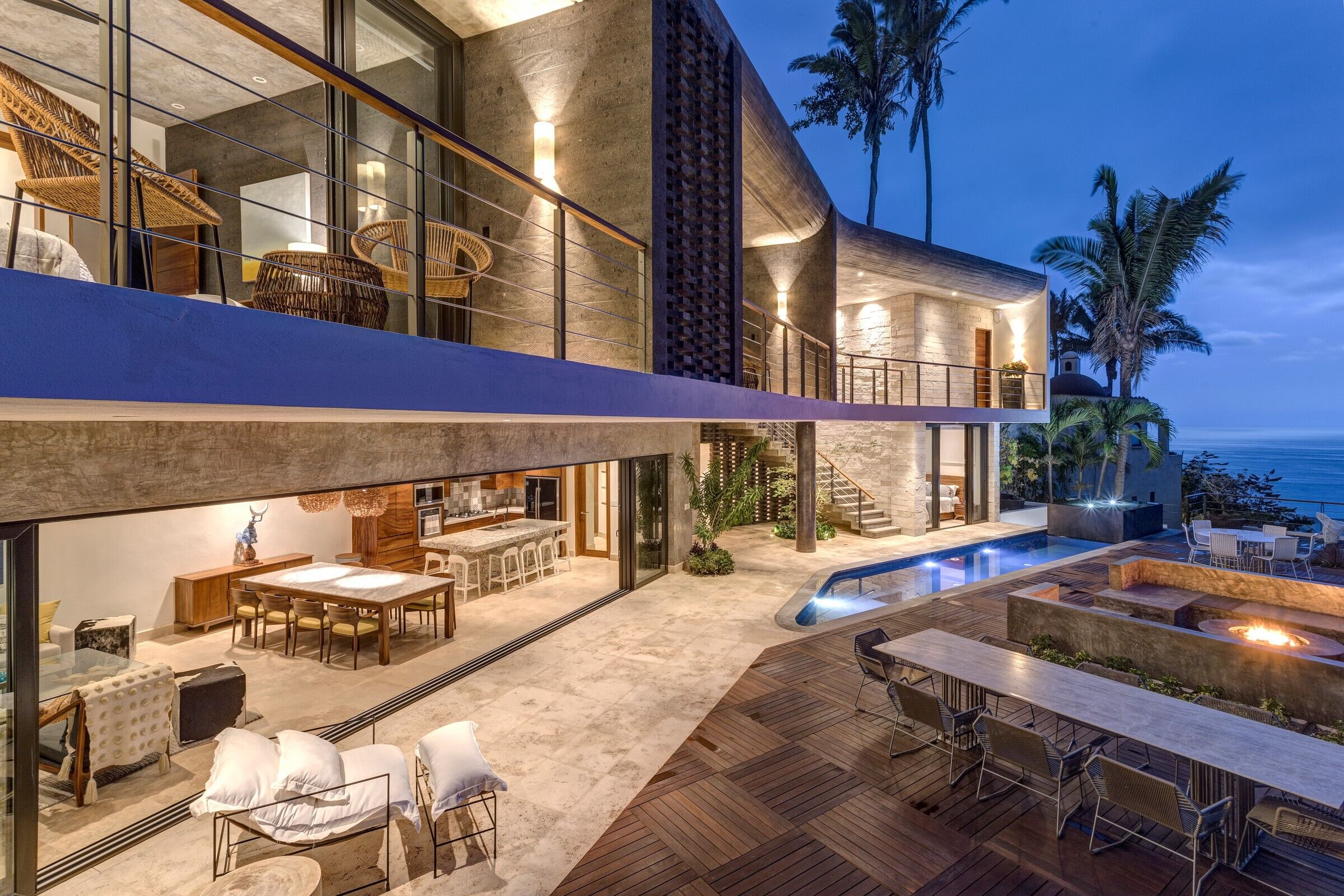 What were the key challenges?
The massive slope of the property that we needed to level and backfill
Designing a house over a house to create flat areas was a huge challenge. Every part of the land had a different elevation.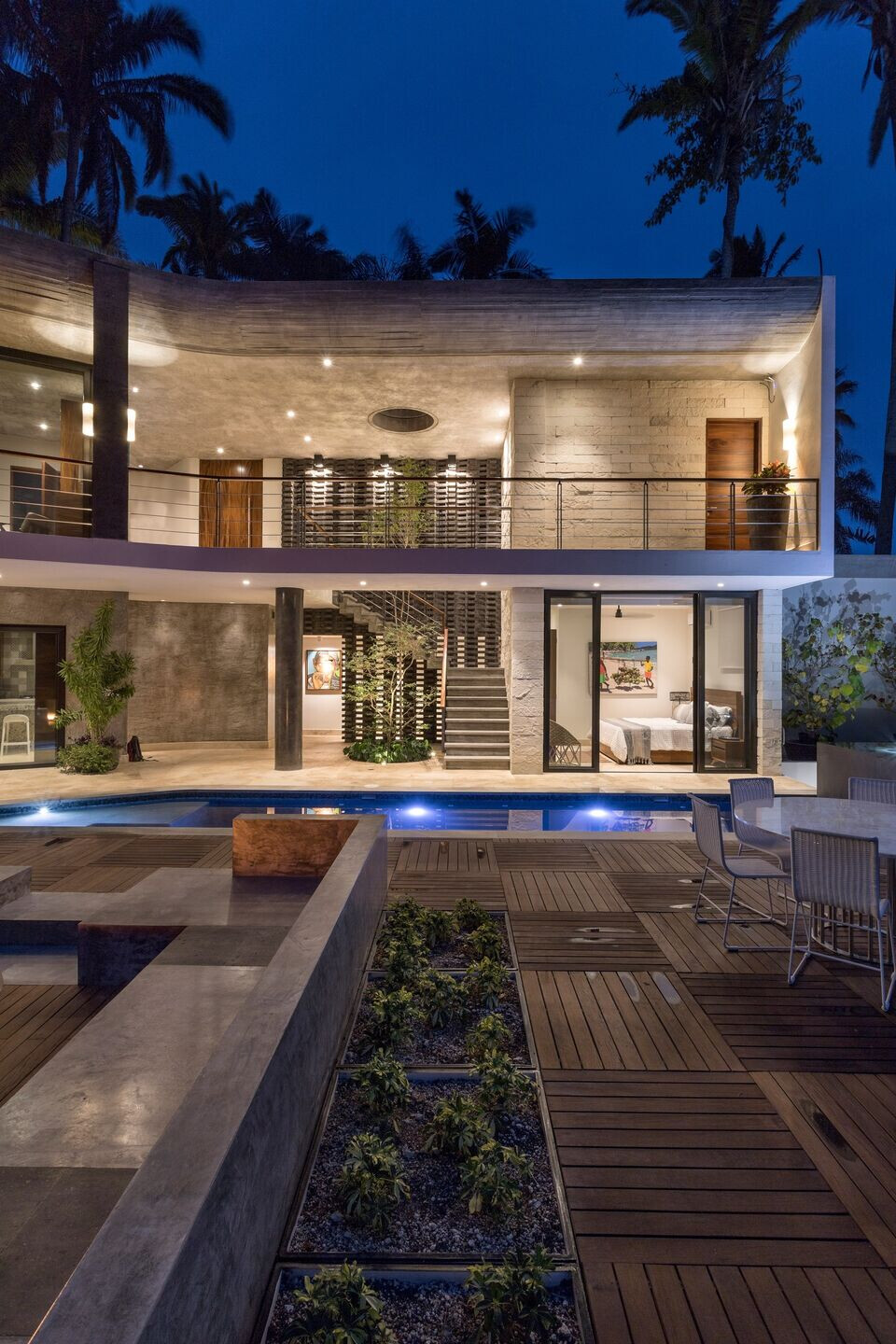 What materials did you choose and why?
We used a fresh and natural palette and decided to follow 3 guidelines:
- Tones close to the soil we built in.
- Honest colors.All of them had to come from the nature of its materials.
- Reflecting the sun exposure before absorbing it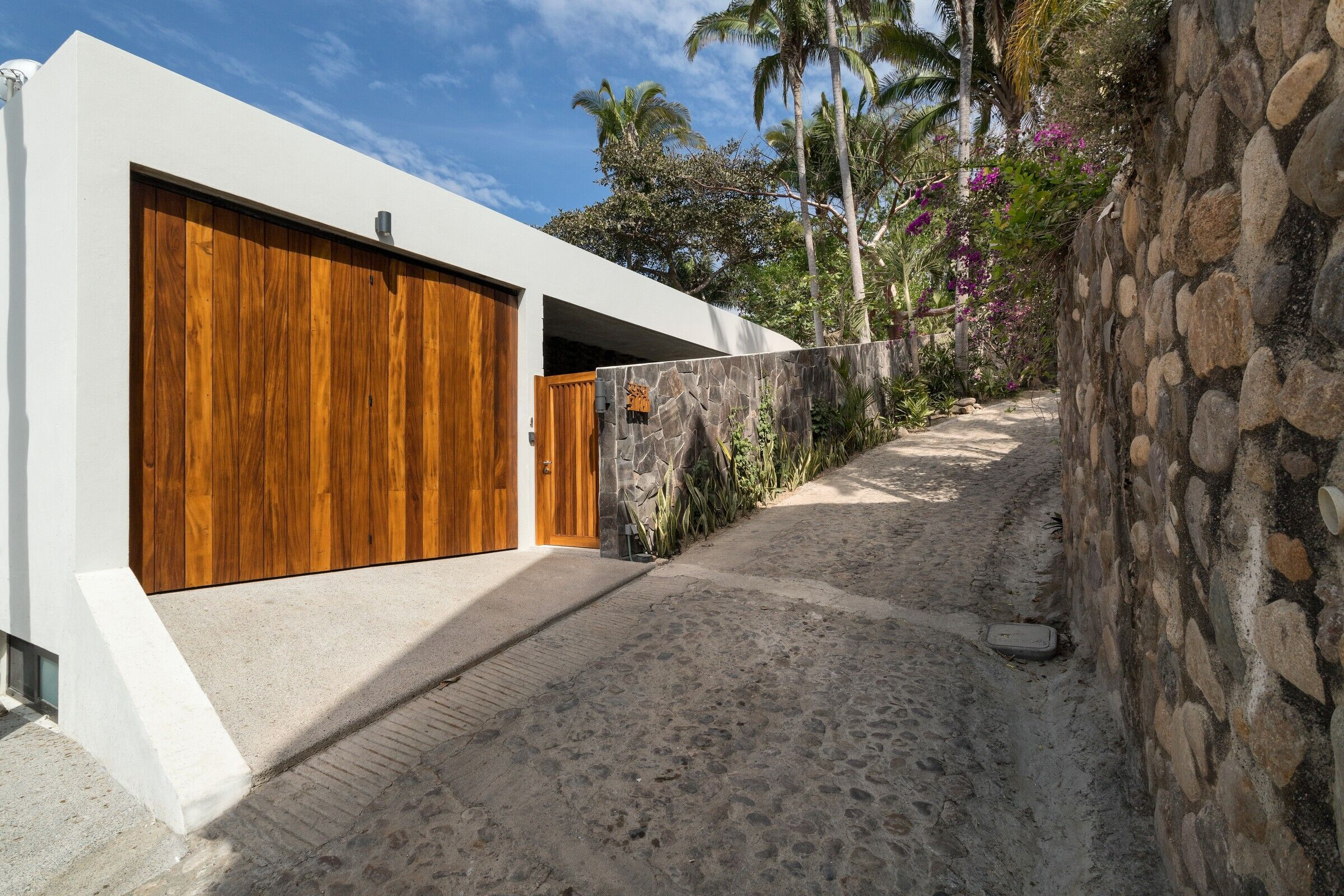 So our inspiration came from what we saw on the villages around, what local people have been using for decades to build their houses and fight the heat or use the weather in their favor.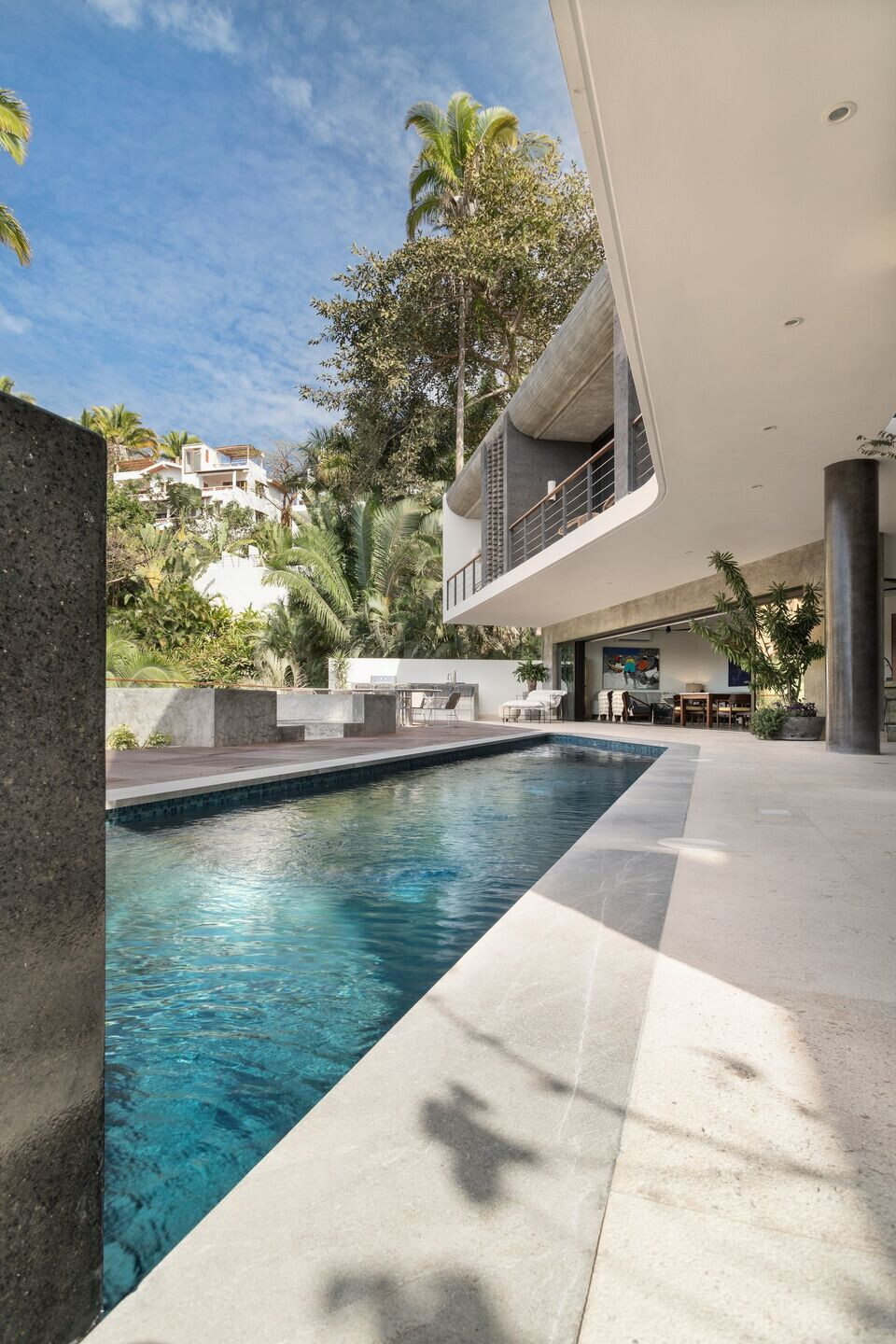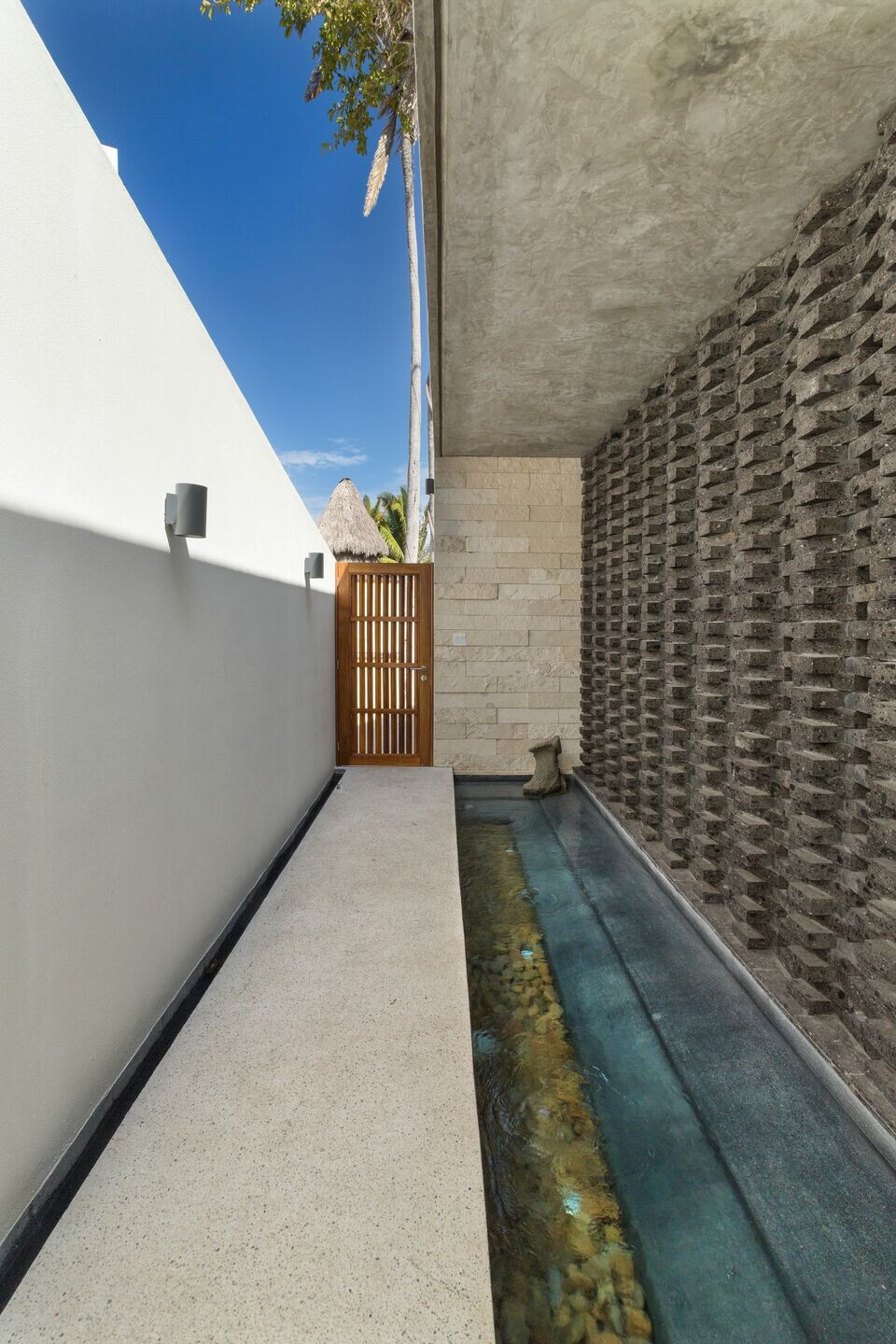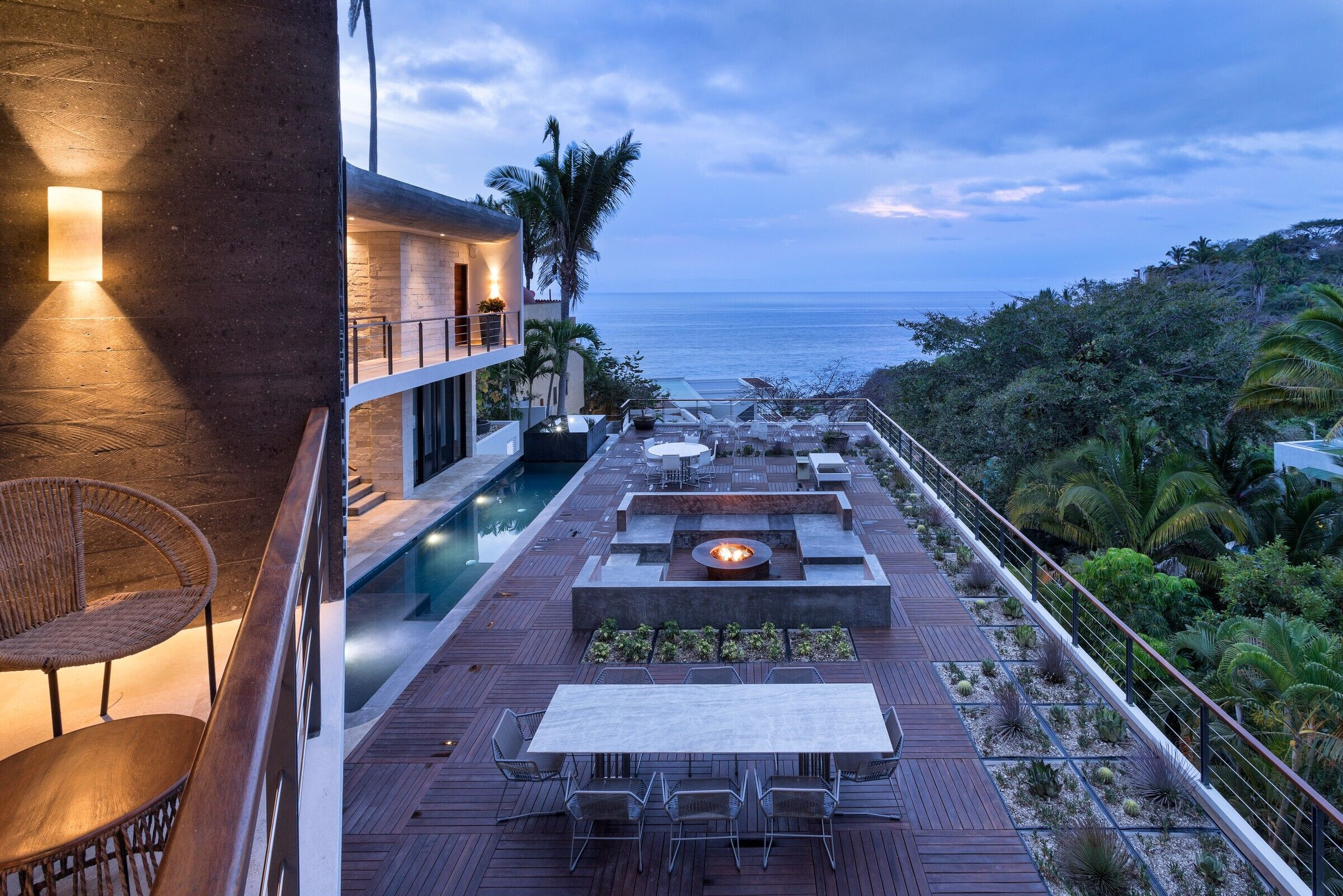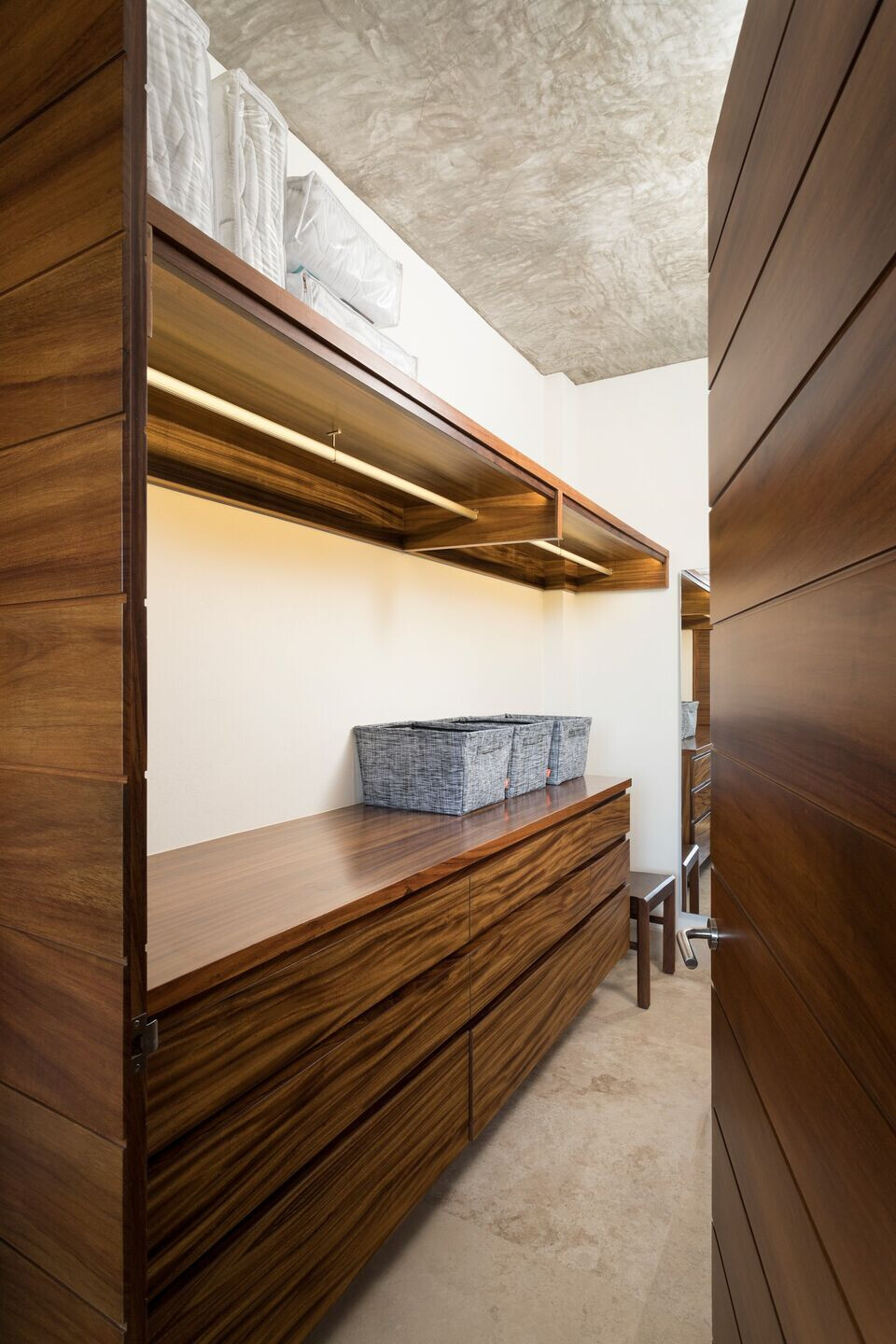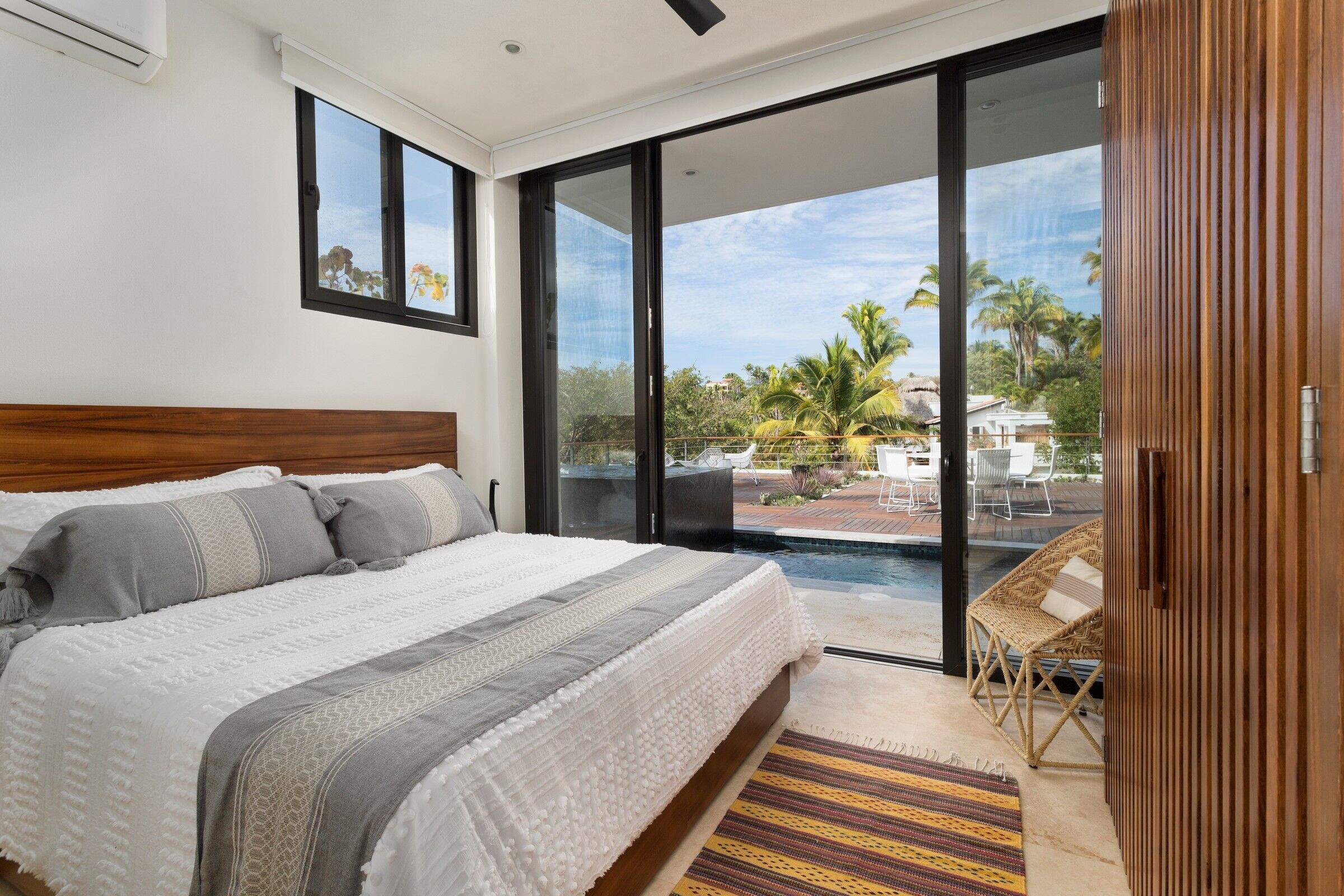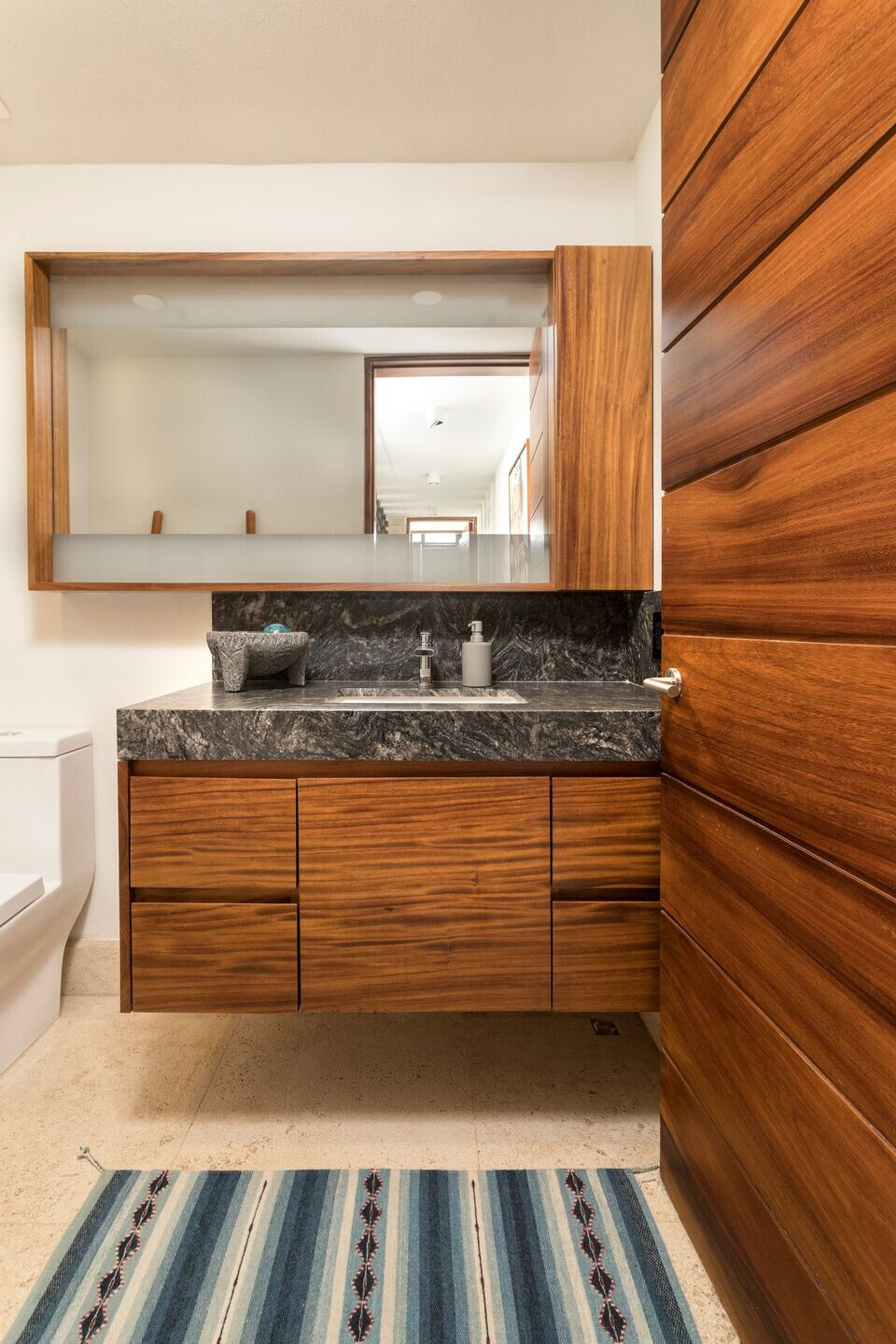 Material Used :
1. Facade cladding: Volcainic stone, local product, original
2. Flooring: Local marble
3. Doors: Local wood, RVO original design
4. Windows: PVC and glass, REHAU
5. Roofing: Local plaster and waterproof membranes
6. Interior lighting: Steel, woven lamps, and wood. Tecnolite, construlita, BRC, and original designs
7. Interior furniture: Local woods, fabrics, woven PVC. Brands: MoMe, gleason design, BRC desing studio, RVO original design