Have spent 9 years in Canada, the owner wanted to search for a natural environment for his wife and their two kids and immediately fell in love with this place. Located in Daan District, a very quiet residential area with many schools.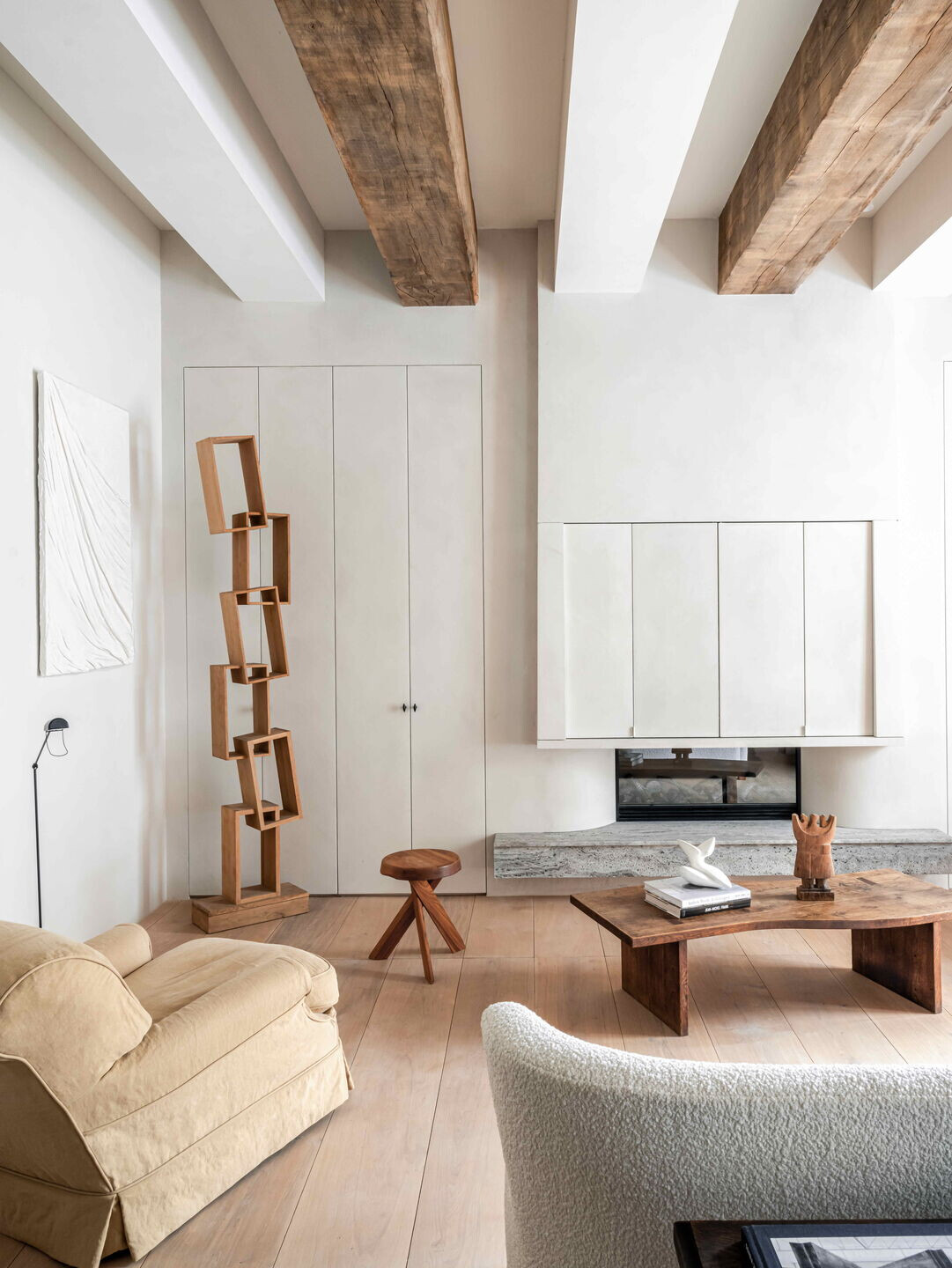 Looking out from the ground floor is a garden and the ceiling of the ground floor and the basement are both 3.6 meters high, which are a privilege to have in Taipei.
We define our style as decorative minimalist. The design process is about adding layers and layers but paring back to the minimum at the same time, to create simplicity and achieve a sense of harmony.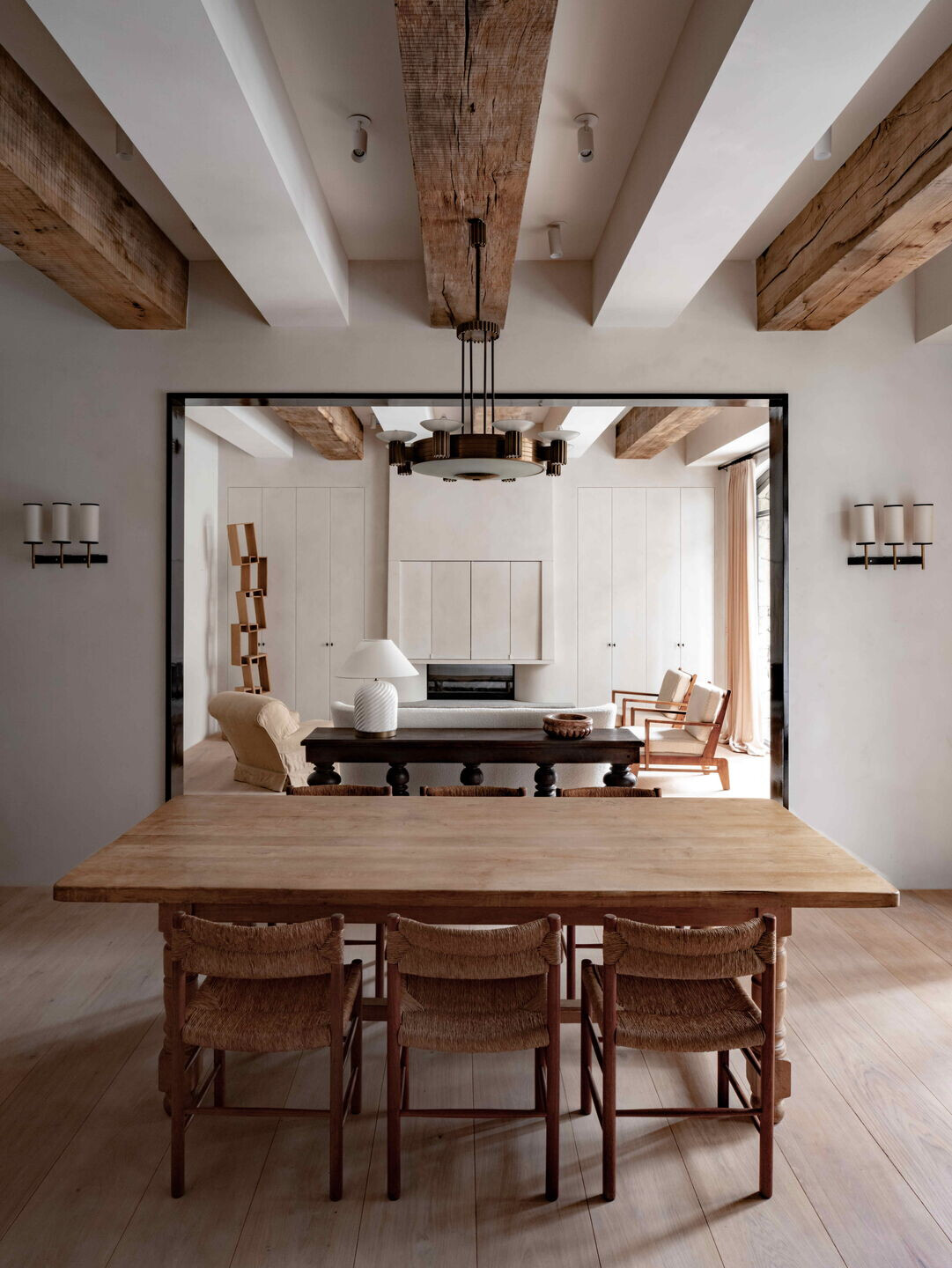 We tried to mix materials, colors and textures, such as wood and white beams, antique limestone floor and new oak floor, the contemporary furnitures and vintage pieces. The living and dining room are connected by a symmetrical
gallery, the frame and two custom made wall lights are both in black oil-based gloss paint, which make a large contrast to the rough plaster painting all over the house.
Symmetry and contrast are something we want to emphasize. Proportion and scale are also very important in our design philosophy. Underpinned by these elements, with this house's spacious feel, we created rustic, primitive but a modern
space.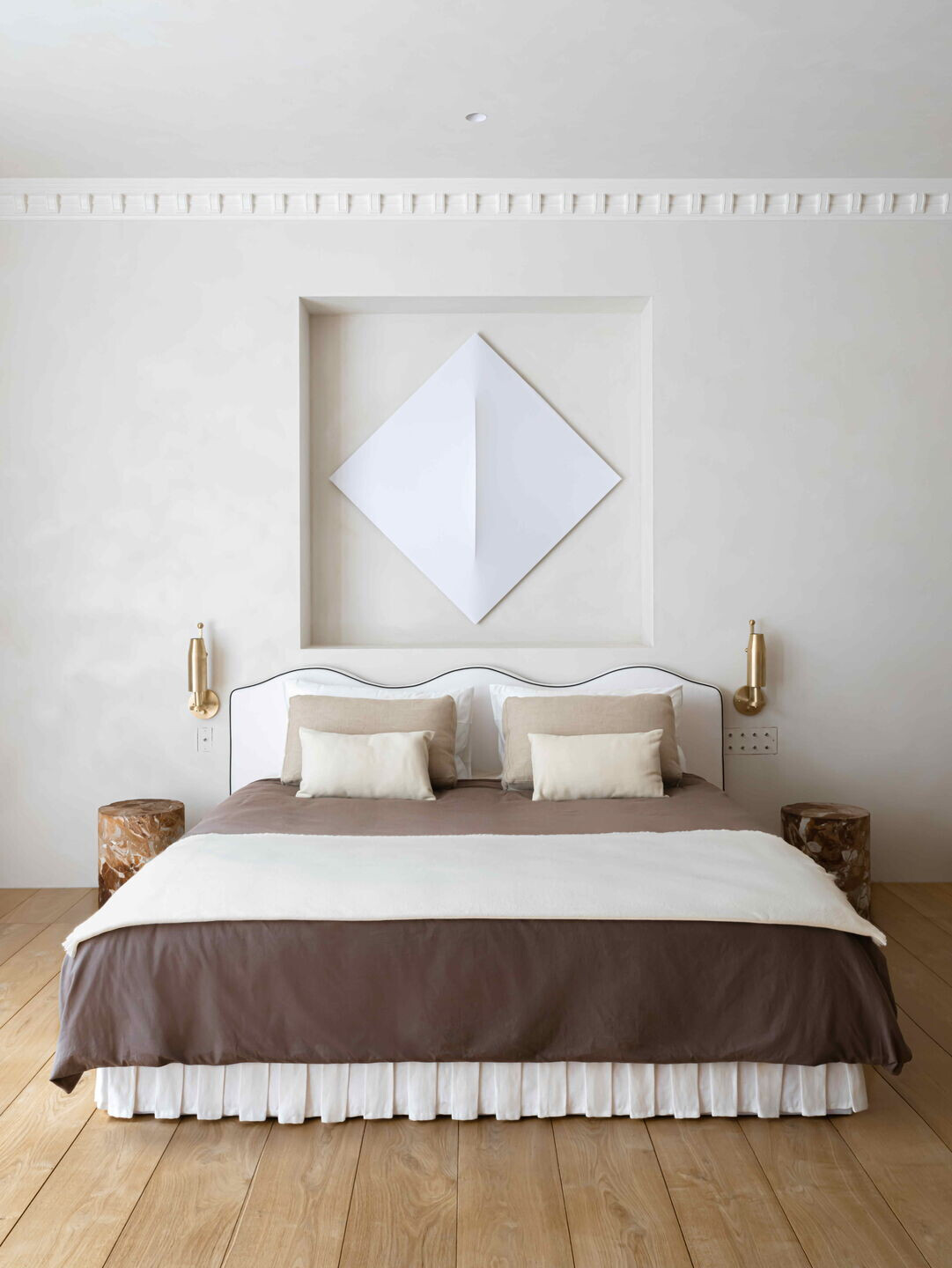 Materials used:

1. Living room
Pair Rene Gabriel armchairs am design armchair
Early period Maison Regain curve coffee table
White Tommaso bBarbi table lamp
Vintage French wood box sculptue
Floor by Dinesen

2. Dinning room:
Antique French tablevintage 50's Italian chandelier
Charlotte Perriand rush dinning chair
Side boardvintage Italian marble sculpture
Painting by delicate antiquepair wall sconces by Arlusoak floor by Dinesen

3. Kitchen:
Olavi Hanninen stoolsantique limestone for the kitchen's floor

4. Master bedroom:
Saori wall lamp by Kazuhide Takahama
Pair Workstead wall lamps
Pair antique French castle doors
Painting by delicate antique
Pierre Chapo reading chair
Pair vintage 50's French armchairs
Pair antique red column as bed sideboards
Pigreco chair by Tobia and Afra Scarpa
Pair Italian vintage 50's wall sconces