The chef/owner of Chloe has a strong affinity for design that is seemingly simplistic with warmth and texture; similar to his outstanding menu. It was important for the material pallet to be minimal with a maximum impact on experience.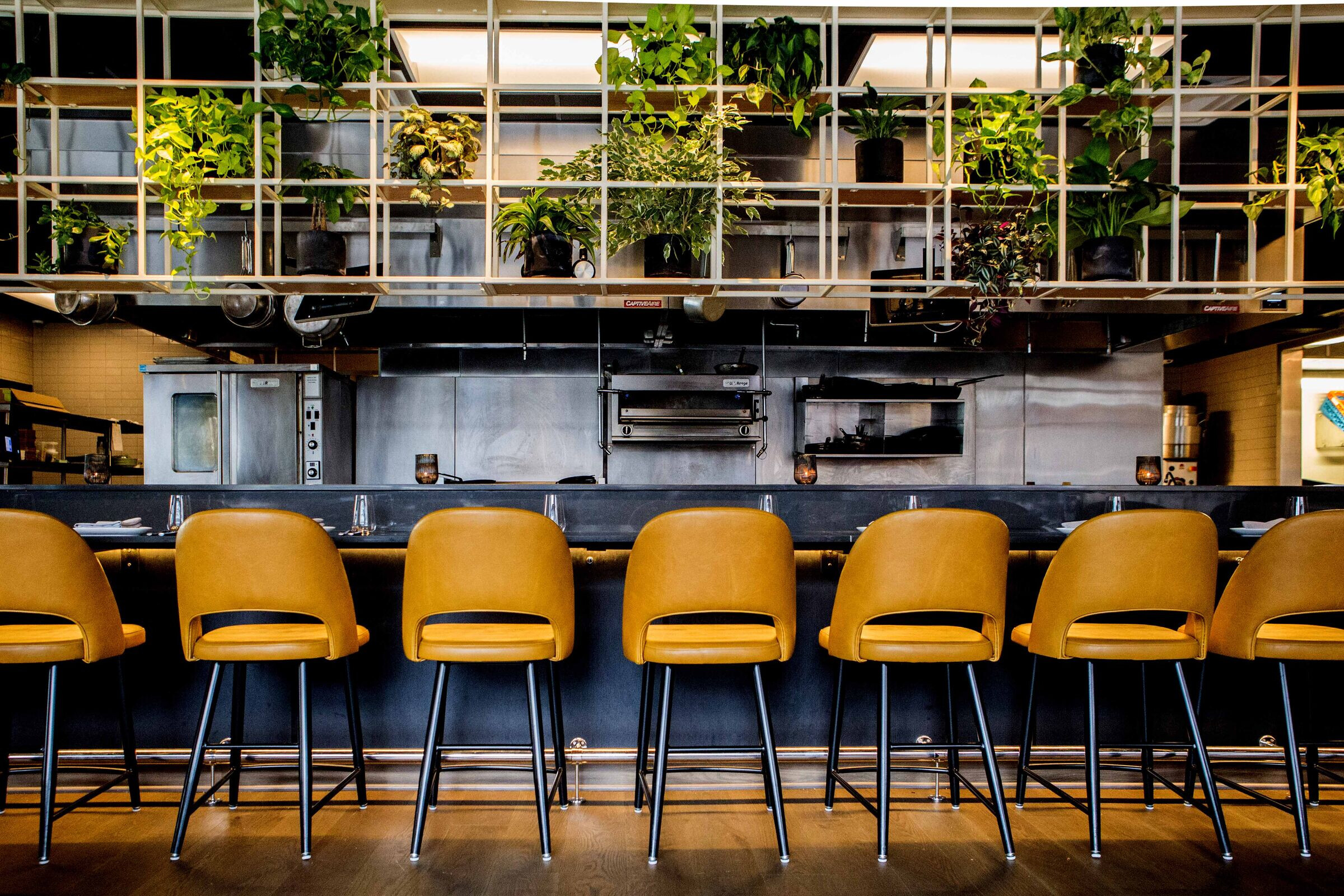 Creating an intimate space with so many large windows was our biggest design challenge. However, we were able to achieve the goal by selecting materials that provide warmth both with daylight (for brunch service) and the warm glow of the lighting design. The toffee colored floor,warm grays, leather texture paired with the lighter textured wood walls and plant wall provide warmth with subtle pop.
The material pallet for the project is a simple one with solid wood floors and wall installations, textured upholstery leathers and fabrics, and a warm paint selection. Keeping the pallet minimal calls for detailing. The key technique and design language is to allow materials to meet with a black wood transition between materials. Always using this element between; never allowing materials to
simply butt up against each other causing tension. A transition for an elegant meeting of materials.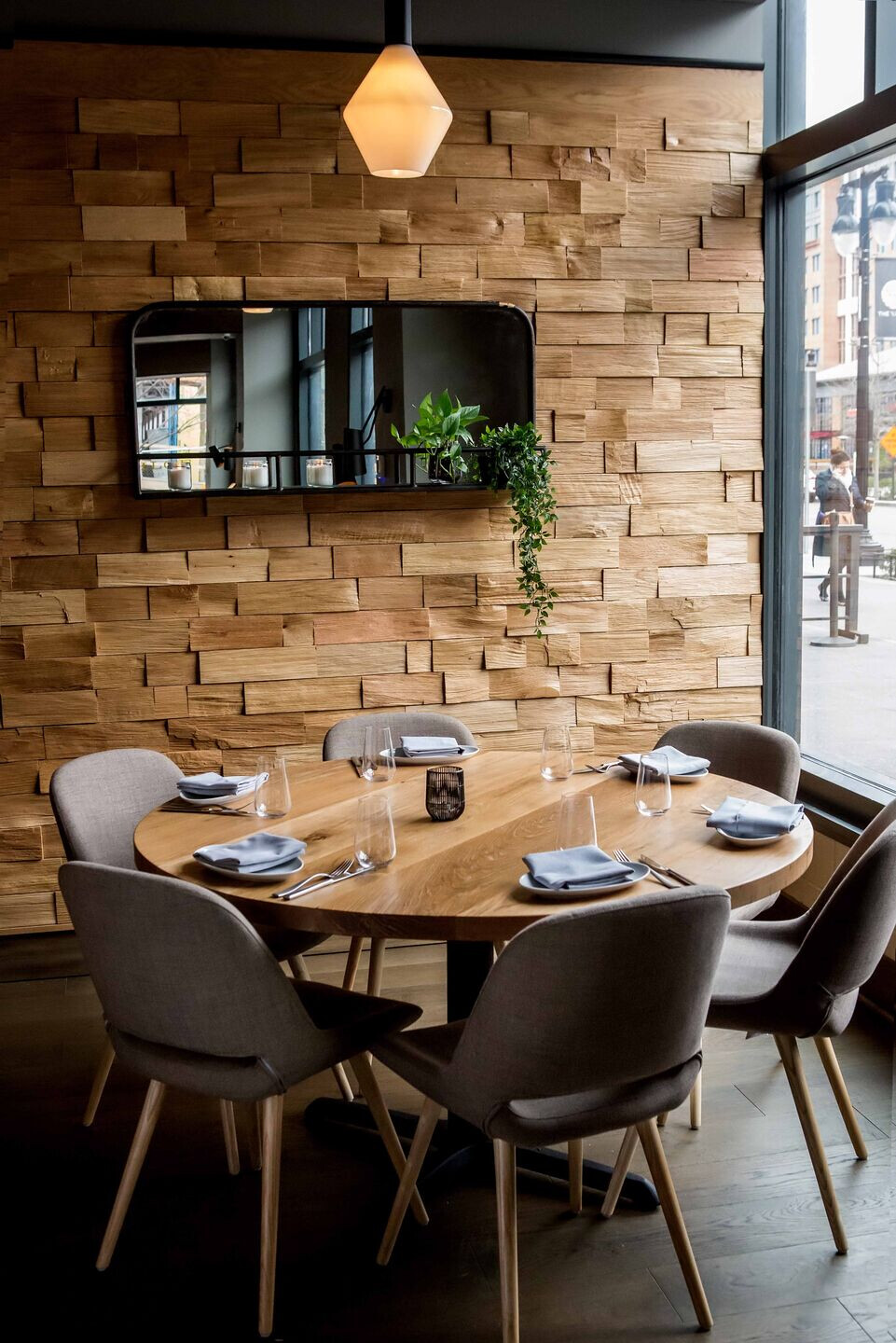 To create an intimate feeling in the open floor plan, the host area bisects the bar and dining areas. Keeping the more lively bar experience separated from the more quiet dining room. Also, within the dining room, is a dining bar that showcases the kitchen. This was important for the chef/owner; to be able to stay in the kitchen, while being able to observe the experience of the diners.