Designed by Mustard & Linen, Cloud Spaces is Aldar's group pioneering brand of flexible workspace solutions, a hybrid concept that offer a fresh and flexible approach to working and collaborating, serving the needs of the evolving business landscape across the UAE.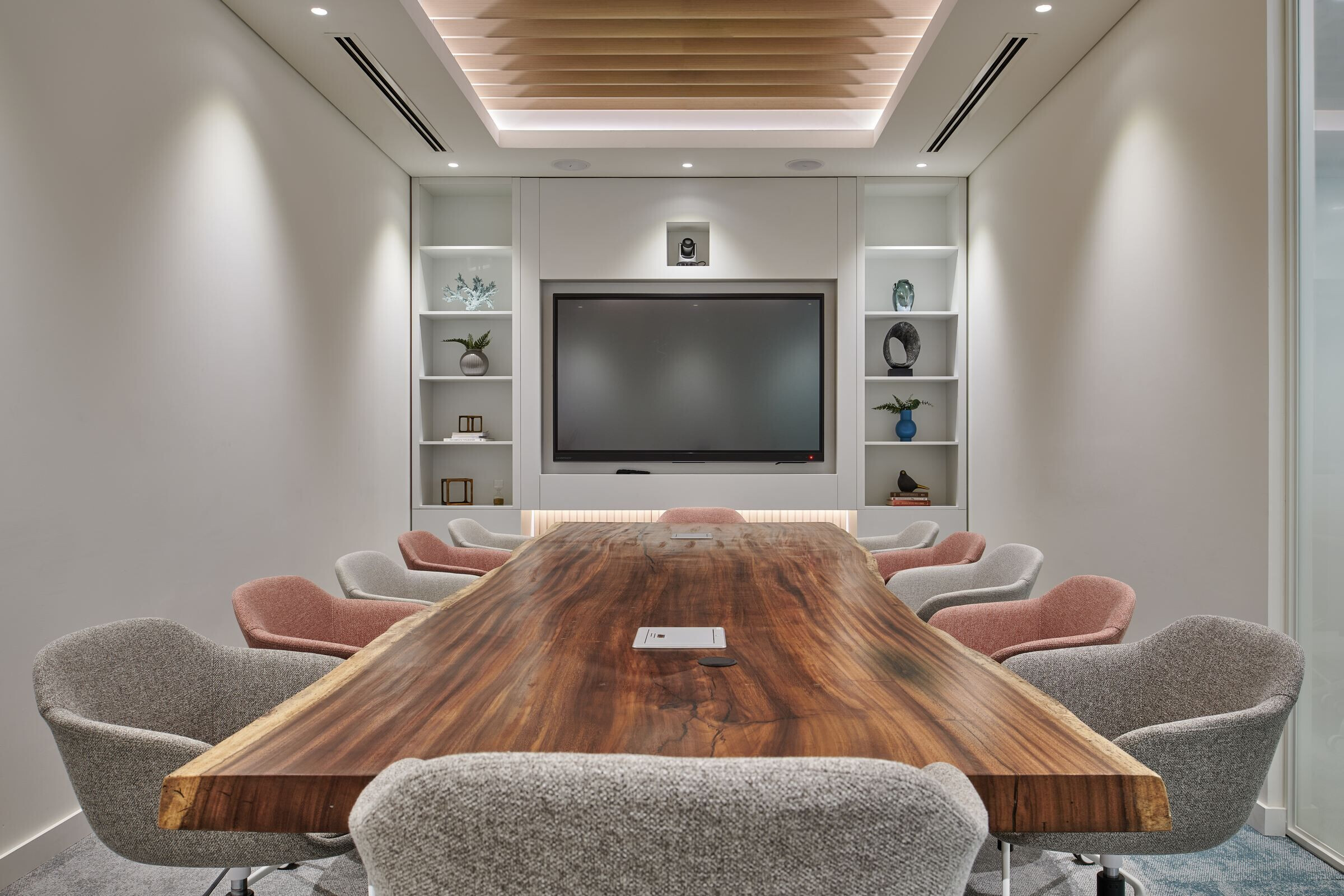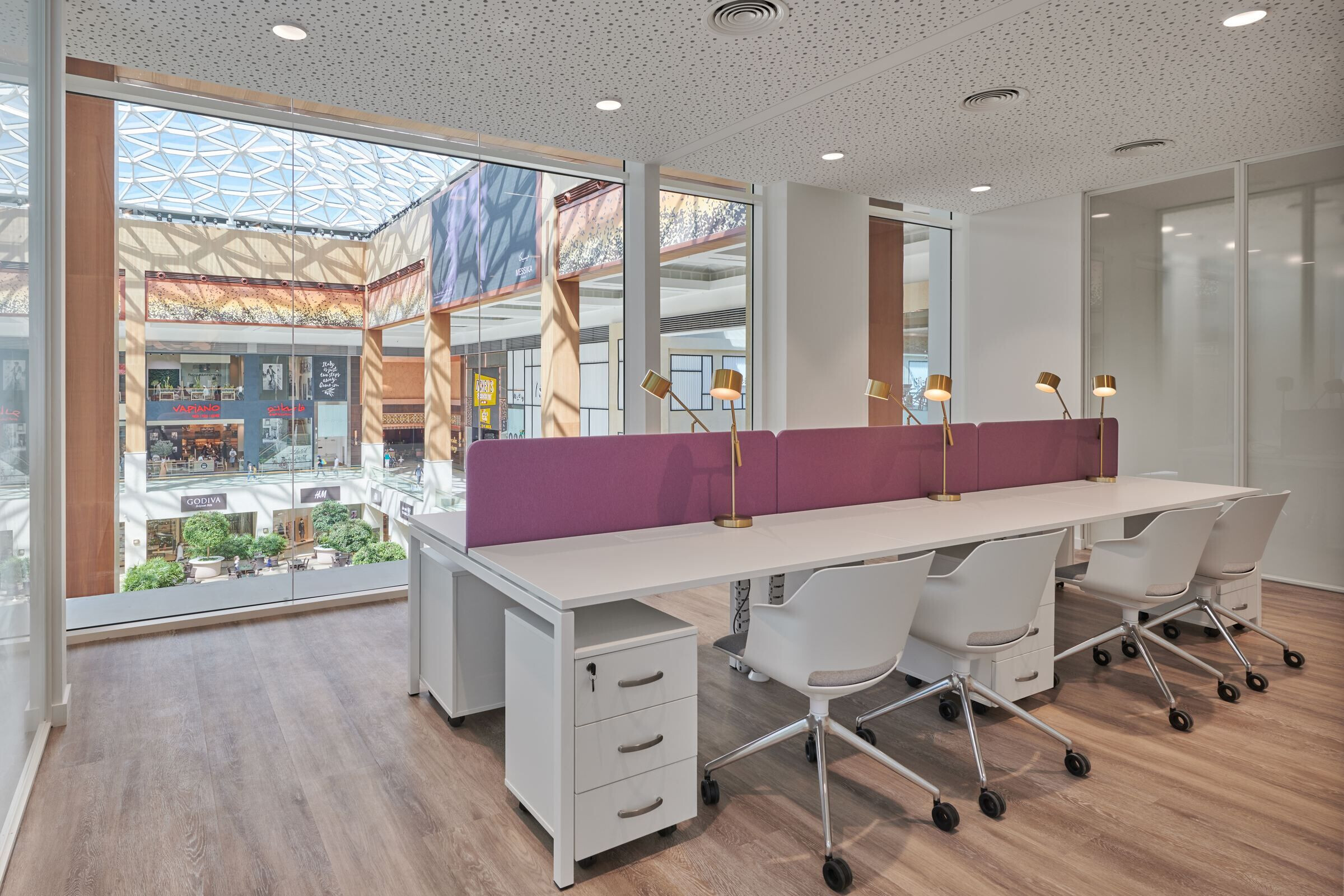 From the moment you take your steps into Cloud Spaces, you will feel like you're heading into a peaceful environment. The design team created it in a way where you could work from anywhere, whether it's a pod, a collaborative zone, a private booth or simply an office space.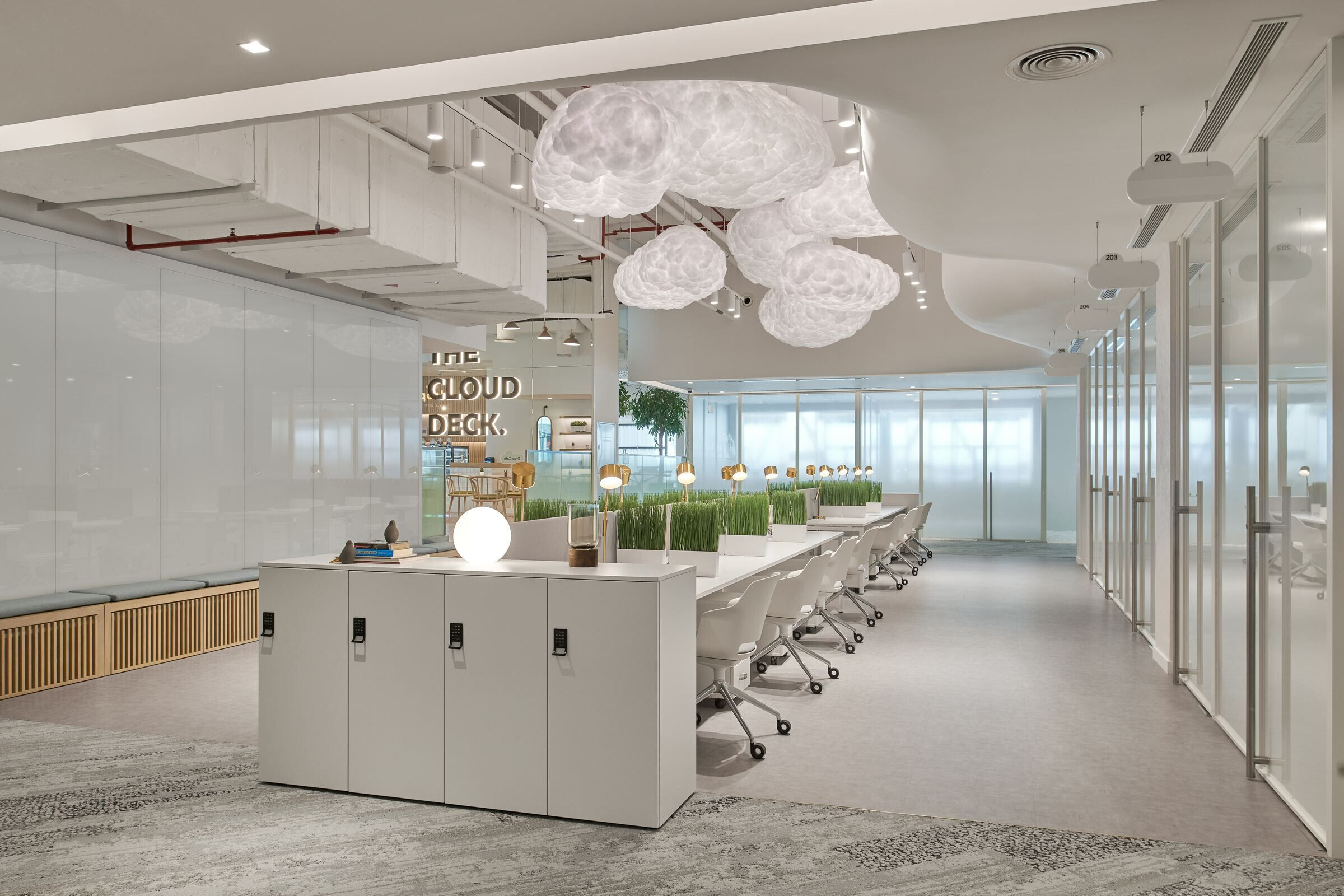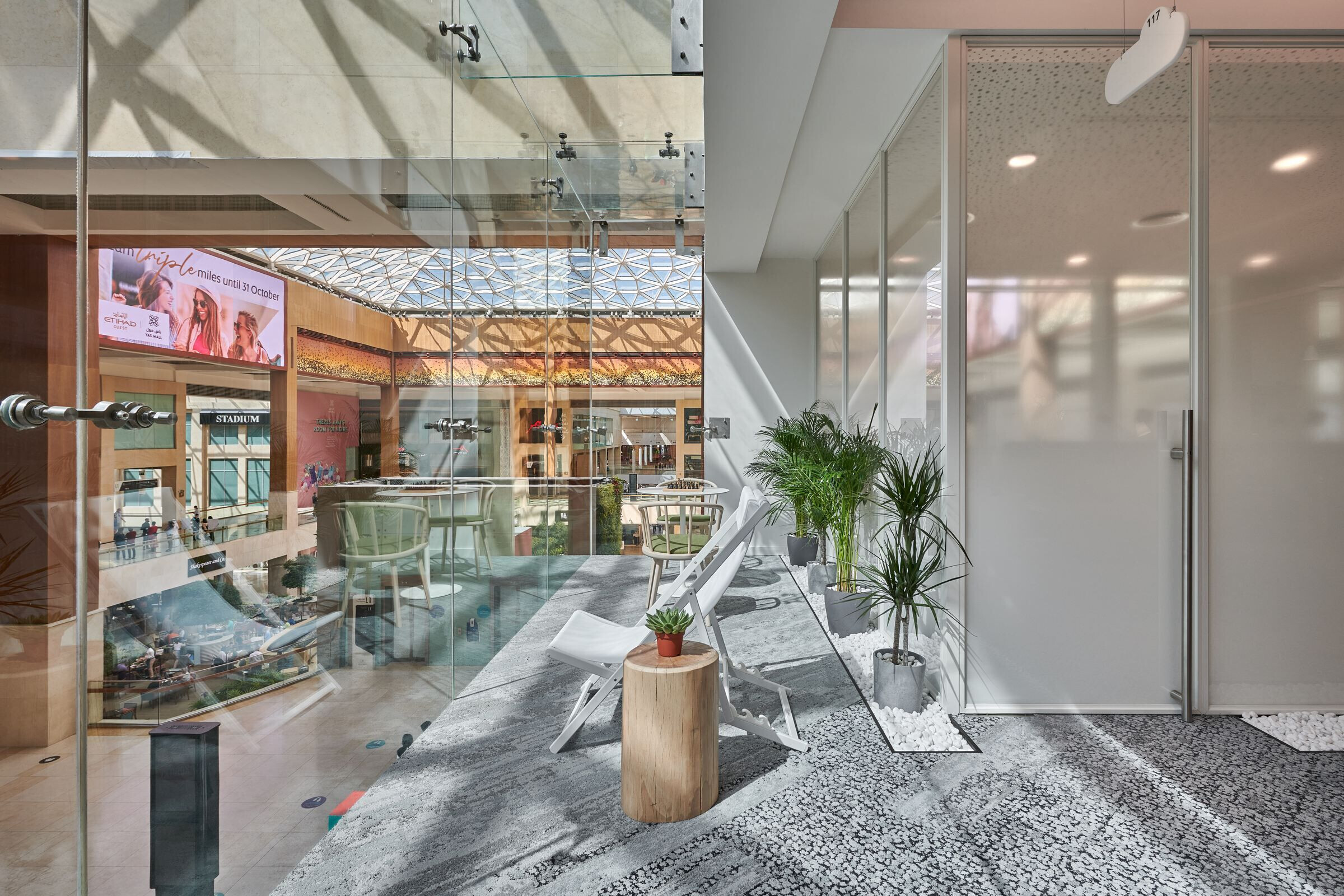 "Our aim was to rethink how to breathe, live and work in a flexible space. We wanted to redefined the way we work and push the bundaries for you to have a productive journey in a serene environment.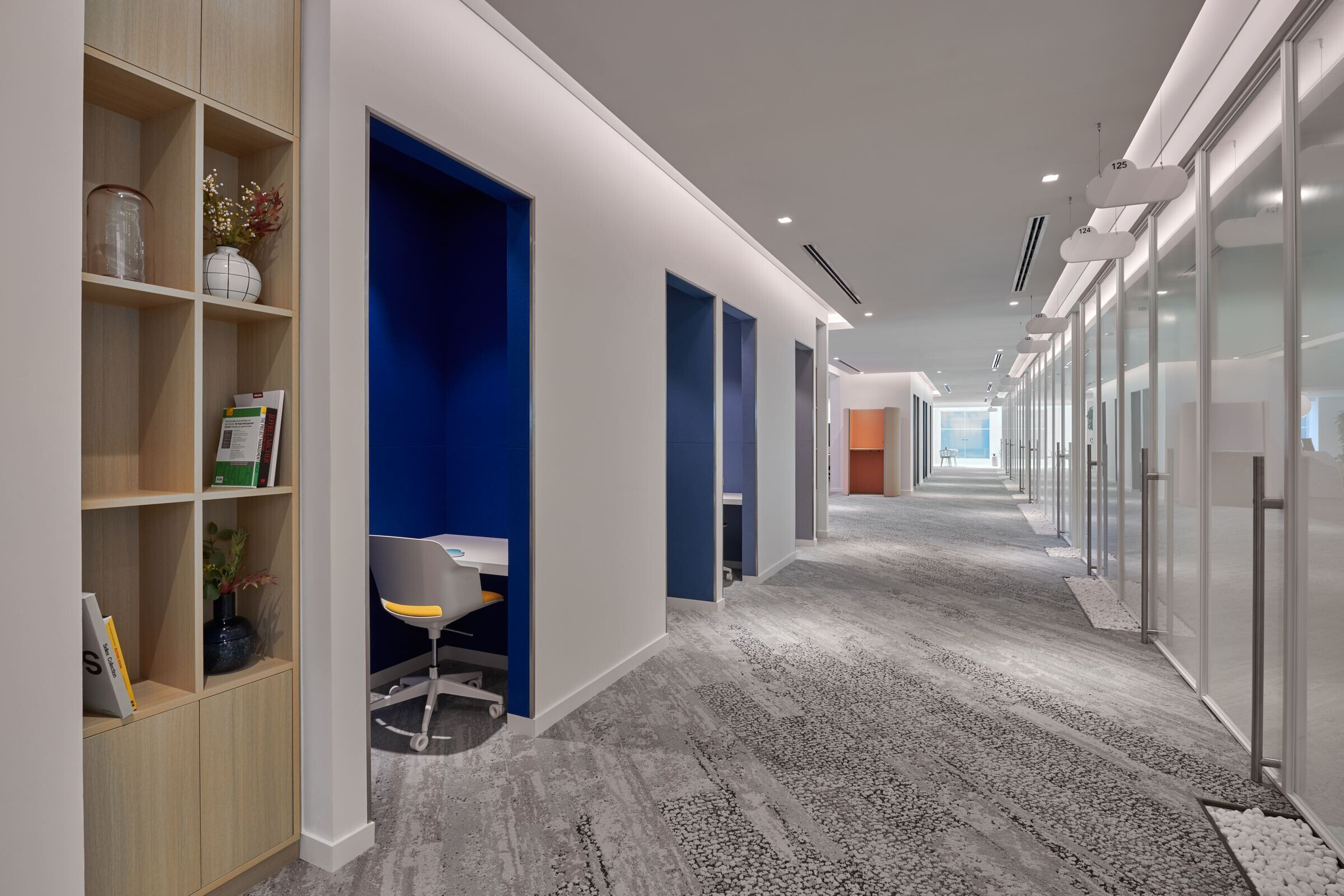 We believe in the wellbeing and productivity of people, so we created all types of facilities to inspire you and to motivate you to work in a dynamic environment. " Rim Guirari – Design Director M&L
Material Used:
1. Flooring: LVT by Interface / Carpet Tiles by Interface
2. Doors: Glass doors by Kaprel
3. Interior lighting: NGA (No Grey Area) / Acoulite for all architectural lights / FLOS
4. Interior furniture: Pedrali Narbuta Martex