A practical, comfortable and relaxed home was the desire of the young couple when looking for the office to design the interiors of their 180m2 apartment in São Paulo, acquired still in the plan. In order to meet the specific demands of the clients and enhance their sensivities, the project was developed throughout the construction process of the property, to enable maximum customization of the unit with the construction company.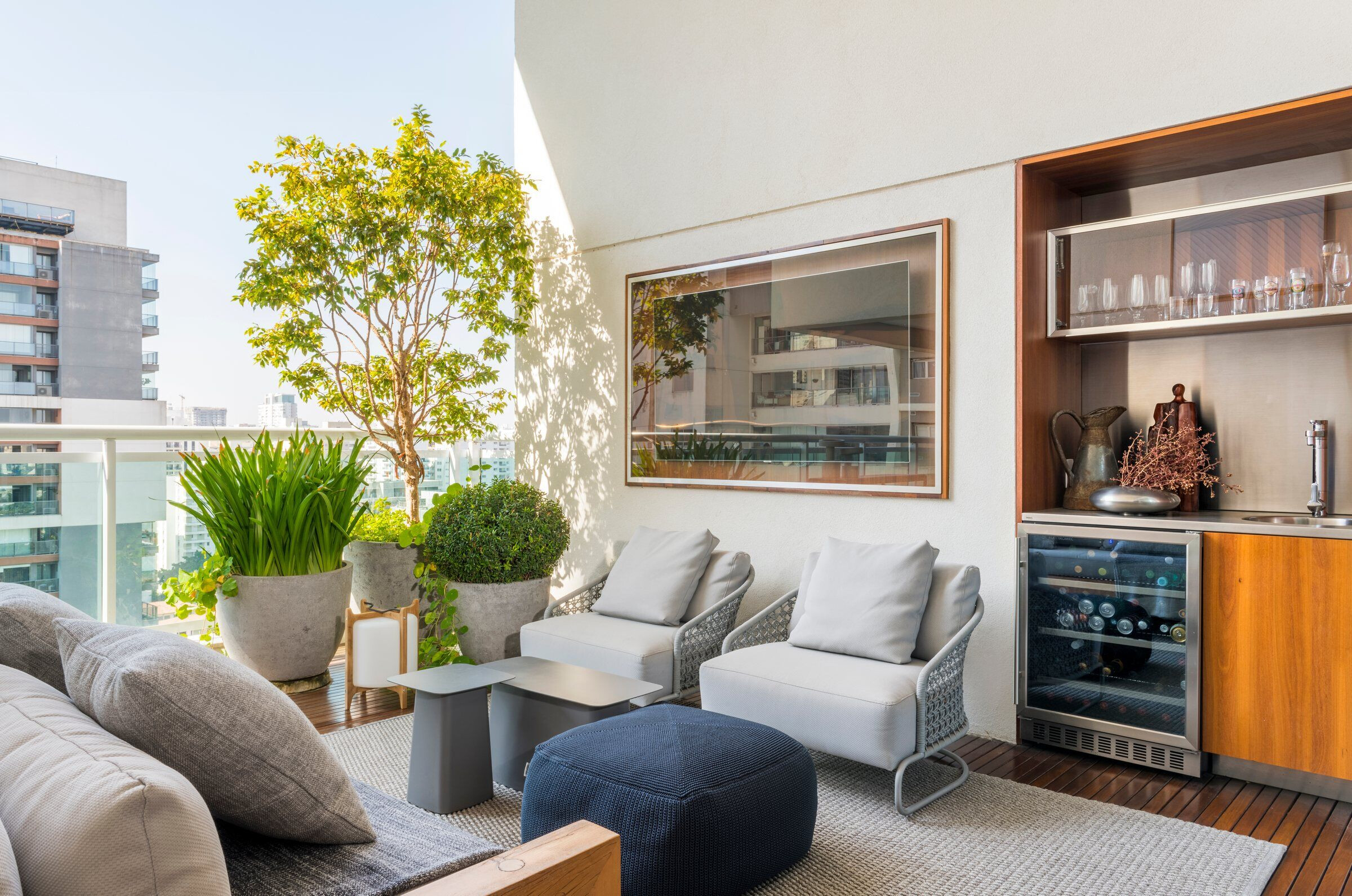 Seeking to prioritize the coziness and comfort of the residents, Cumarú wooden floors were proposed and run through the entire social and intimate area of the apartment. The double-height living room, the heart of the construction, was designed as a social space that articulates with the other areas of the residence. The demolition of a wall, that separated the living room from the hallway of the dormitories, created a wider and more fluid space, enhanced by the proposal of a hollow metal bookcase, which ensures visual permeability, in addition to better natural ventilation and lighting.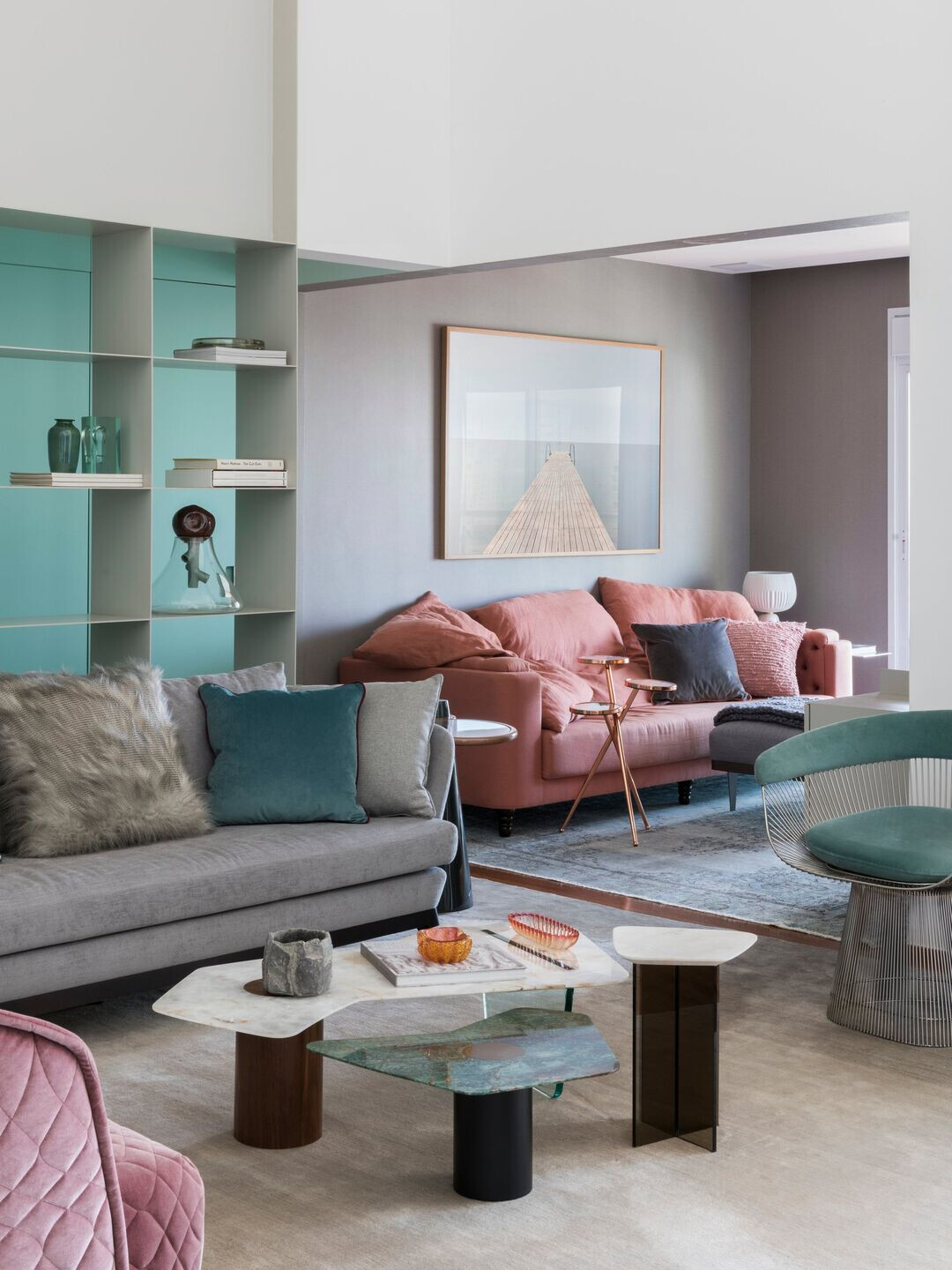 The bookcase was designed in the alignment of a cutout present in the double-height wall, creating an interesting framework, which received a sculptural piece of art with organic forms, in order to break the rigidity of the orthogonal lines. The proposal to integrate the dining area with the kitchen started with the use of a folding door, which ensures versatility in the use of environments, allowing it's total opening- useful when clients want to cook and entertain friends – or complete closing, in situations that require more privacy or formality.
Another desire of the couple was to have an outdoor seating area and, to accommodate the request, the balcony remained without glass closure, enhancing the view over the city, and the use of suitable materials was proposed , as well as closed niche in glass to protect the TV from the weather. The floor covering with a deck, also in Cumaru wood, helped to extend the cozy feeling that characterizes the entire apartment, also to the outdoor area.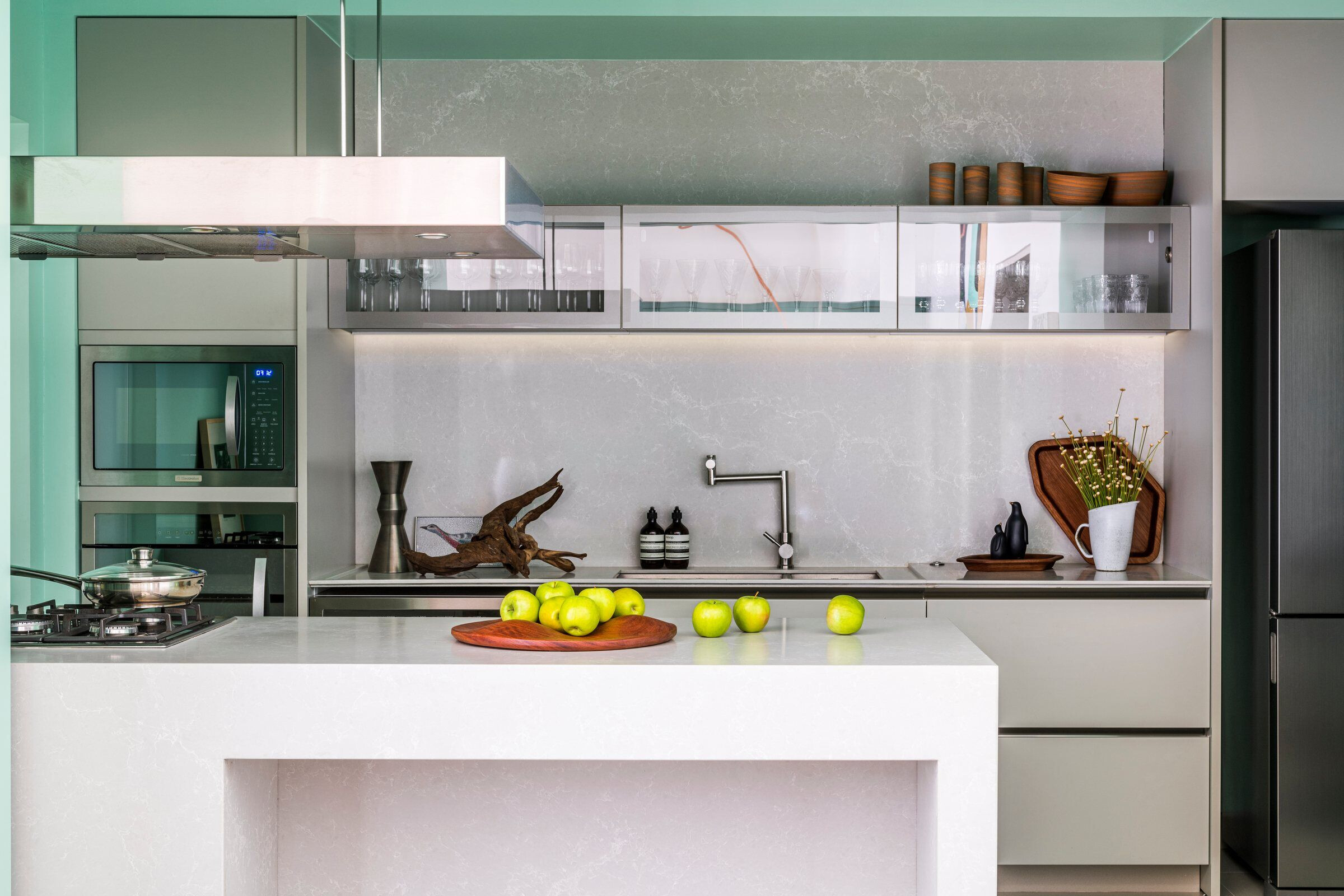 The intimate sector of the home, as desired by the clients, should preserve two of the four original suites, in order to accommodate possible future family growth. The master bedroom was integrated into one of the pre- existing suítes, providing a larger closet, generous circulation space and two independent bathrooms for the couple. The use of linen in the covering of the headboard also reinforced the cozy and comfortable atmosphere of the space.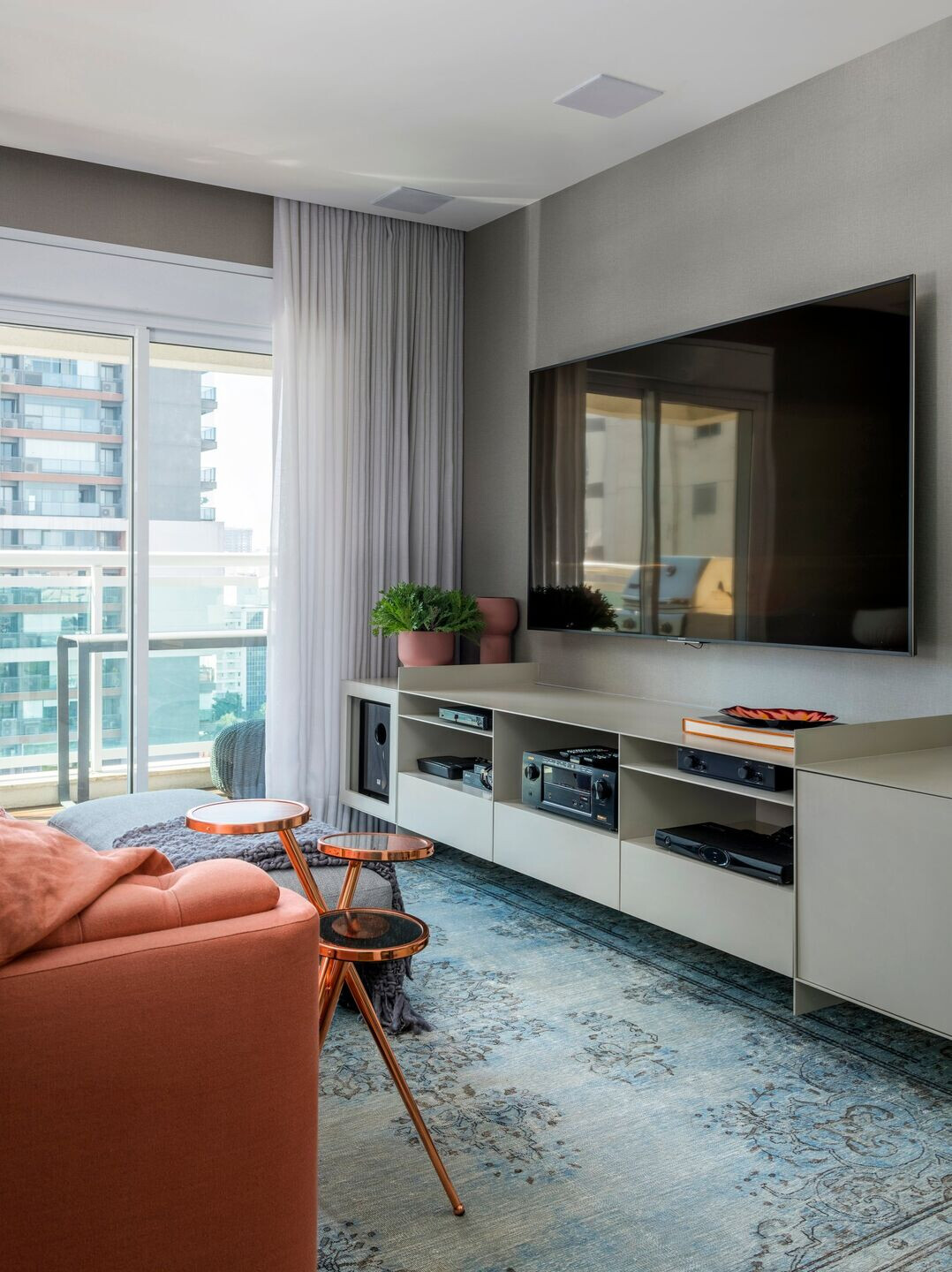 As one of the main defining elements of the project, the bold color pallete, present in the woodwork and furniture items, reflected the personality of the clients and ensured a contemporary, elegant and relaxed language to the apartment, reinforced by selected vintage and modern design pieces, which complete the décor with originality and translate into this apartment the office's signature.