At the beginning of this conversion, the clients approached the architects with a wish - to keep the house they had inherited, but to convert it in such a way that it was unrecognisable. So, quite simply, the building was completely rethought. The gable roof became a flat roof and tightly interlocked rooms gave way to open spaces with generous glazing. A new extension to the north creates a ground-level connection to the garden and at the same time more room height for the kitchen-living room.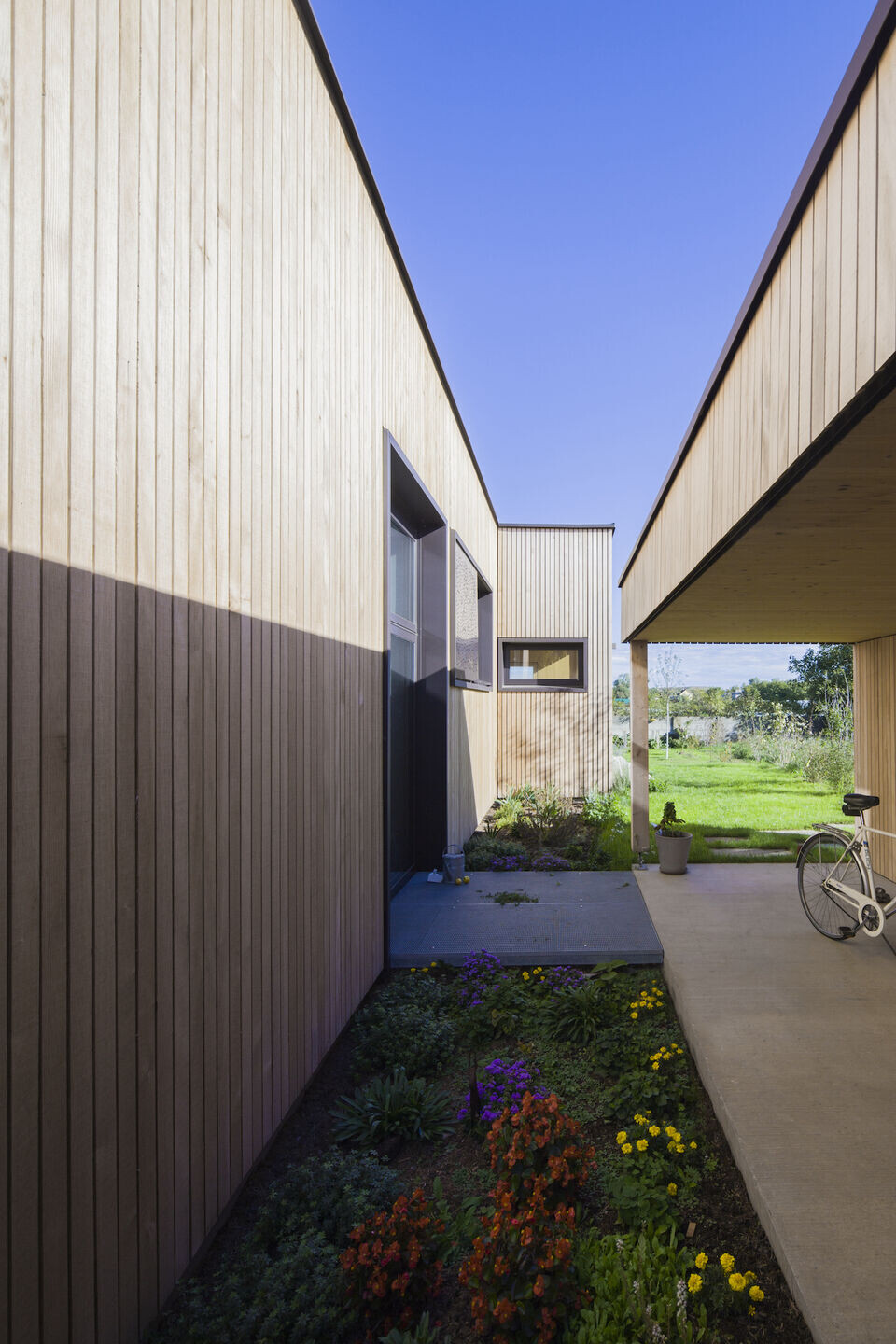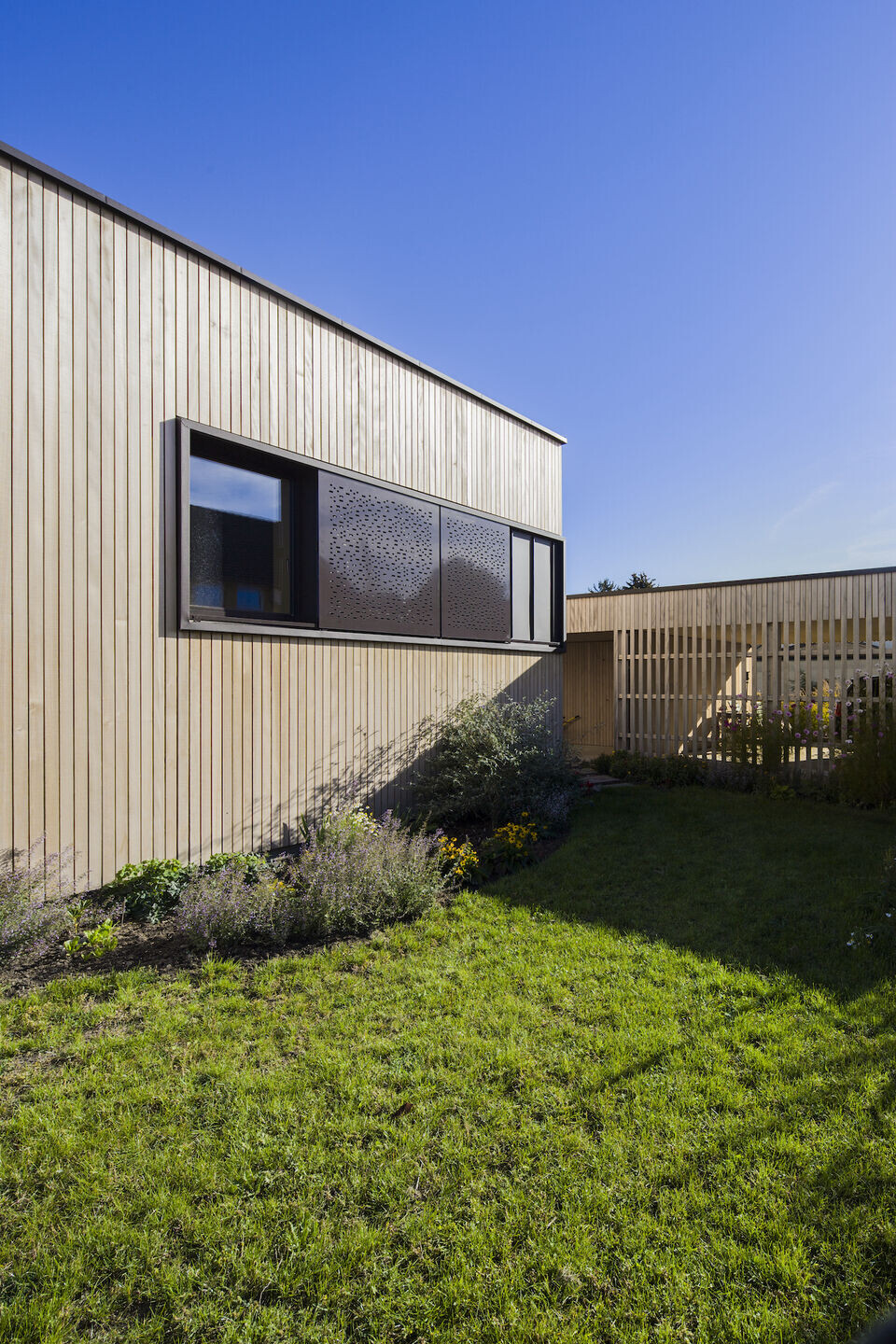 The building is located in Gerasdorf, north of Vienna. On the edge of a settlement of detached houses, surrounded by extensive asparagus fields to the north and east. In the course of the conversion, the garage to the east was removed and the building was extended with an annex to the north. In addition, an outbuilding with carport was added to the west. Now a wide view of the fields opens up and light streams into the living spaces from the east and west.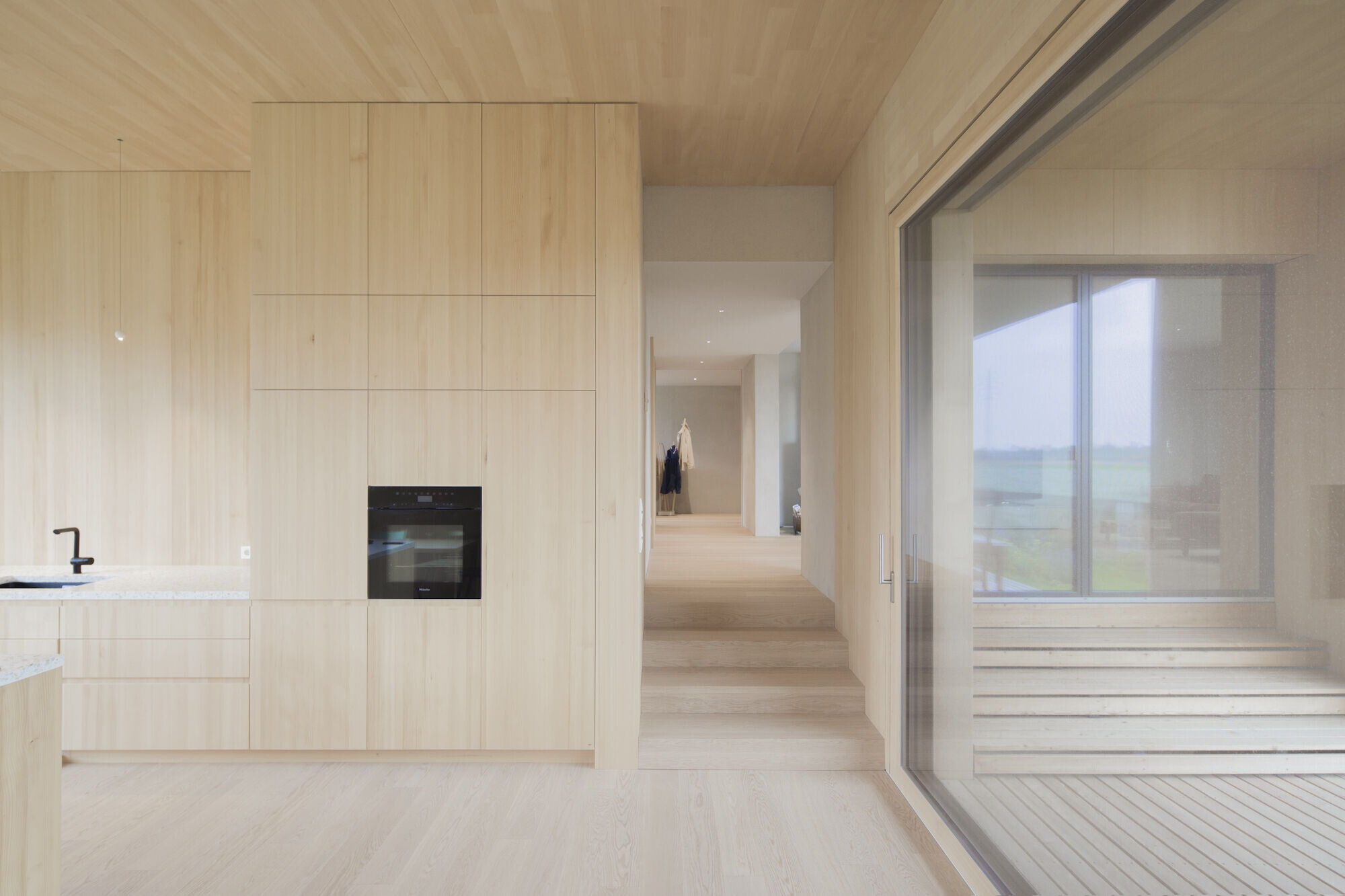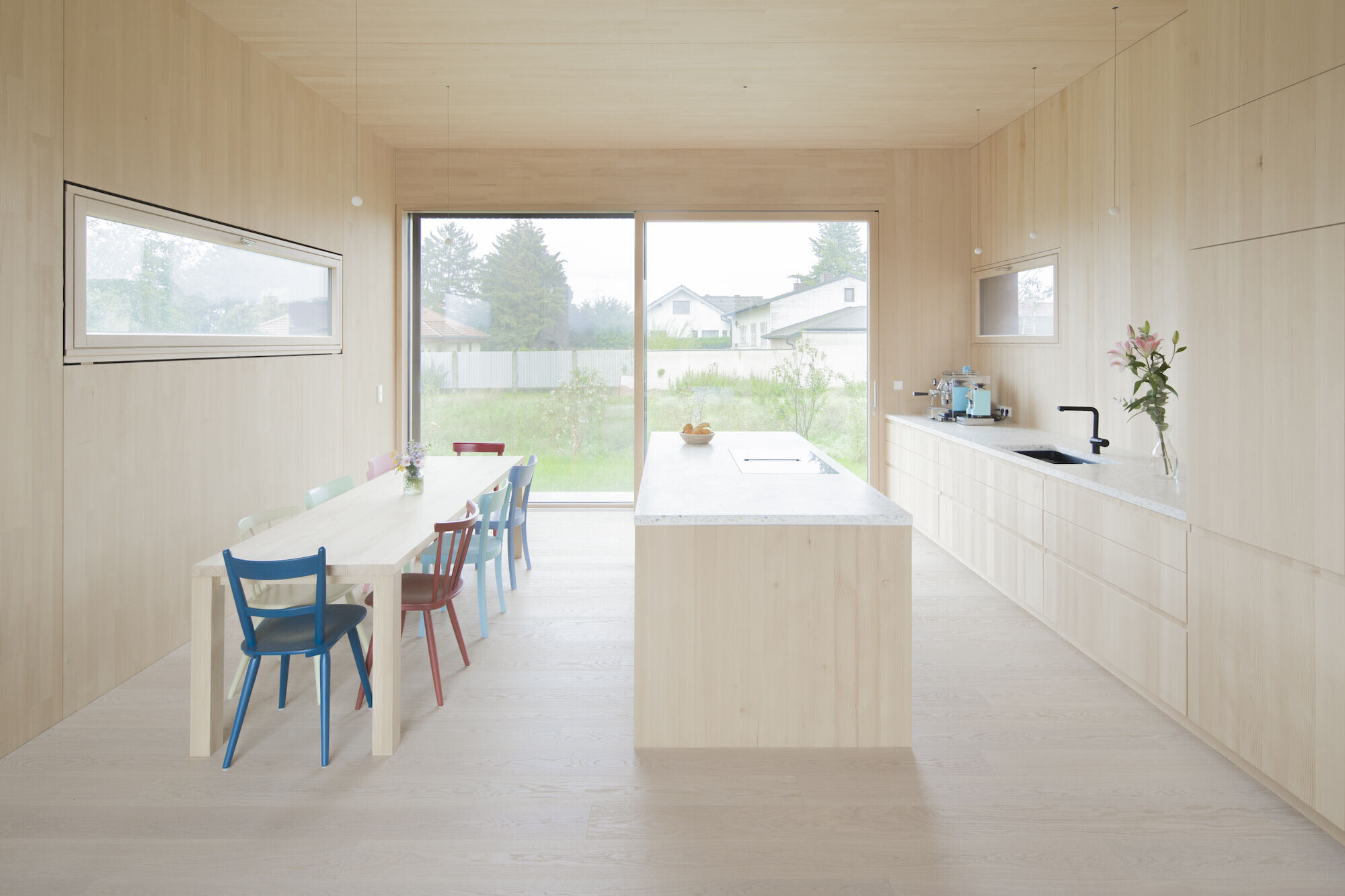 The building is accessed via the existing entrance in the west. A half staircase leads to the living level. On the street side are the study and bathroom. By demolishing the garage, the building gains new views over the asparagus fields, towards which the bedroom and living room are oriented. The guest room faces west. The extension to the north with kitchen and loggia creates the transition from living level to garden level. A half-staircase leads to the one-and-a-half-storey-high room. It is flooded with morning and evening sun and the private outdoor area to the east creates additional quality of stay.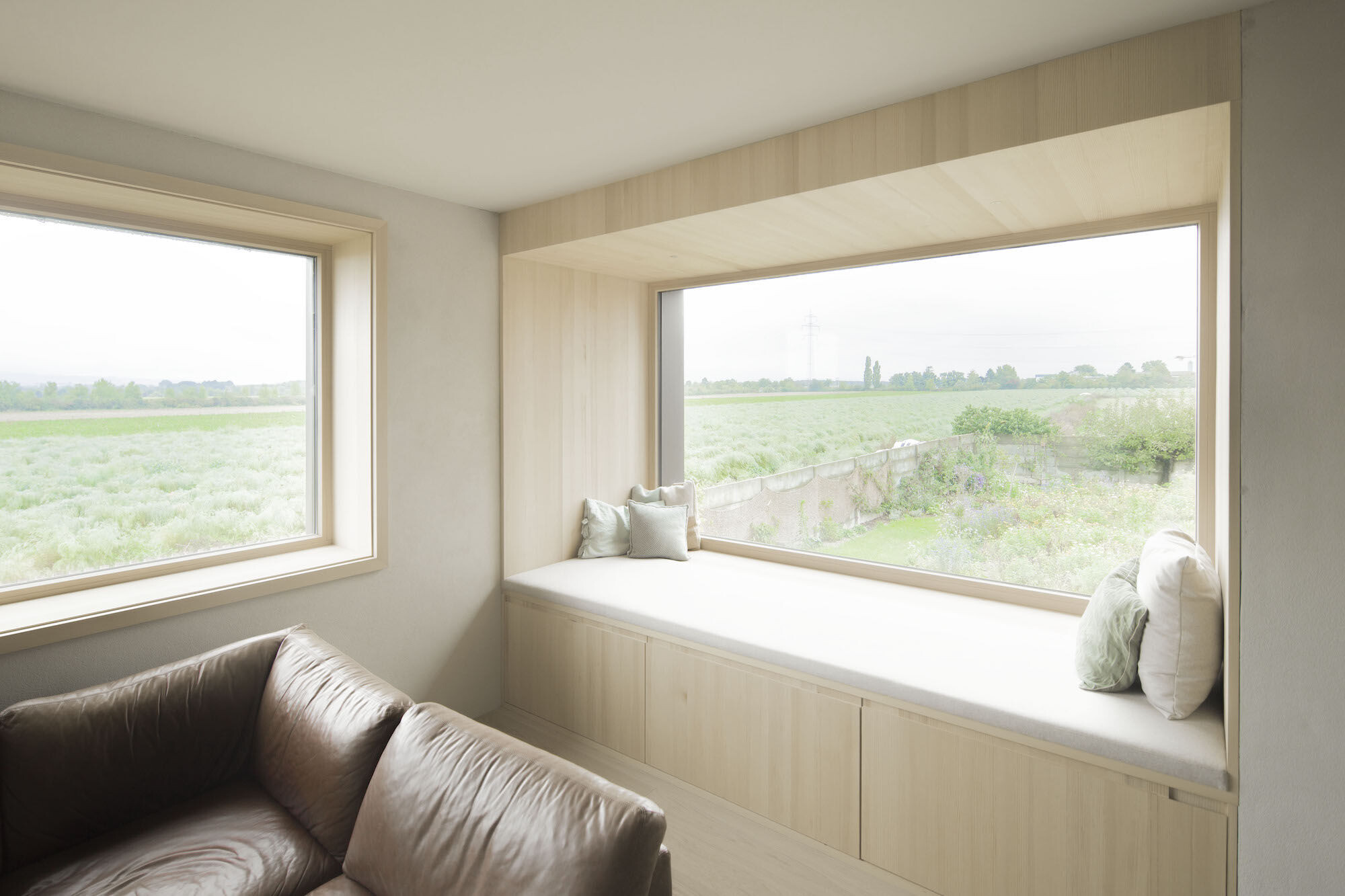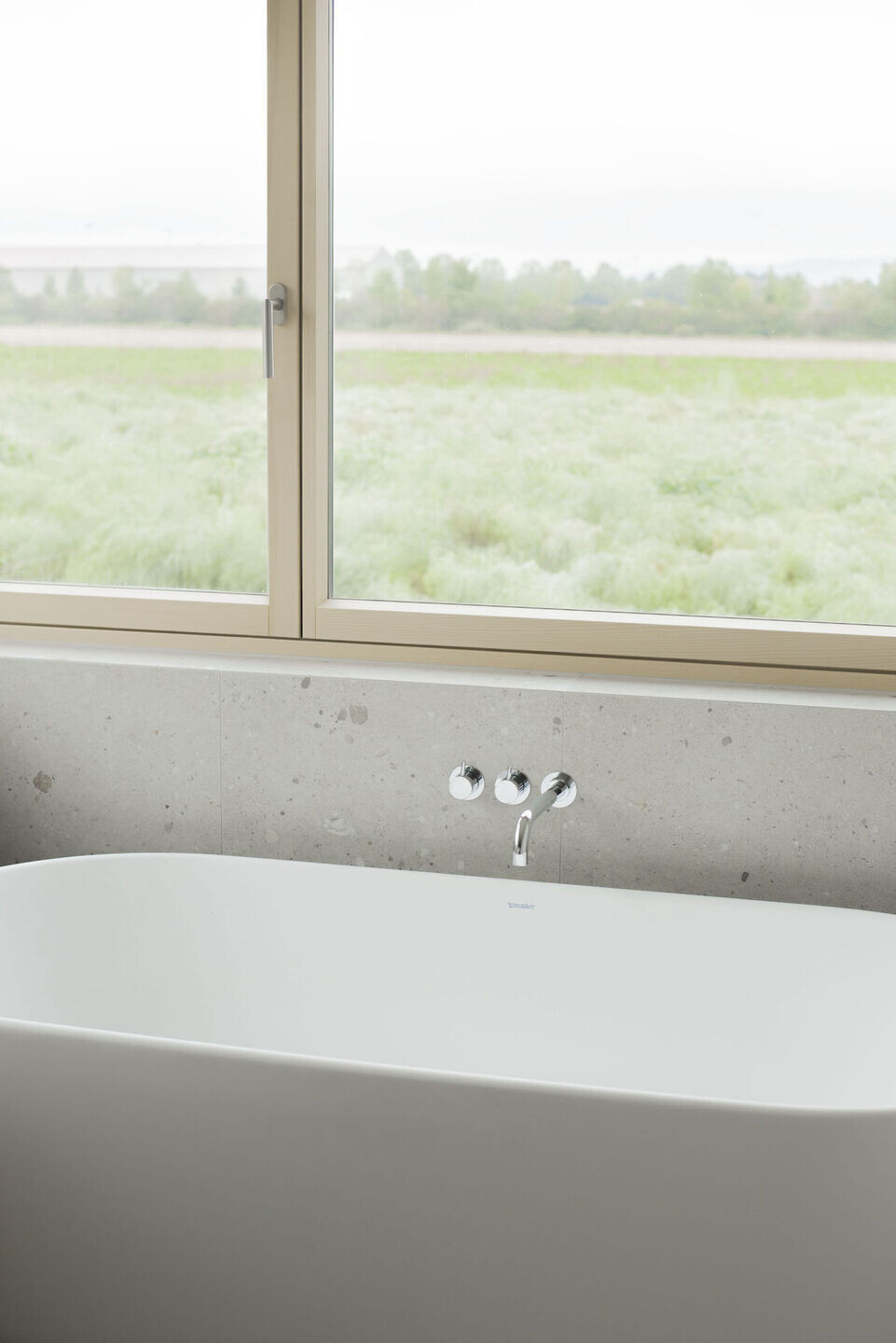 The outer load-bearing structure of the existing building is retained and is framed by a wooden façade with wood fibre insulation running around it on all sides. This enhances the building's design and energy efficiency. A photovoltaic system complements the energy concept. Perforated metal sliding shutters on the windows provide sun protection and generate privacy on the street side. The outbuilding is positioned as a simple wooden cube next to the residential house. The interior is dominated by light clay plaster surfaces, and underfloor heating and a fireplace ensure a comfortable indoor climate.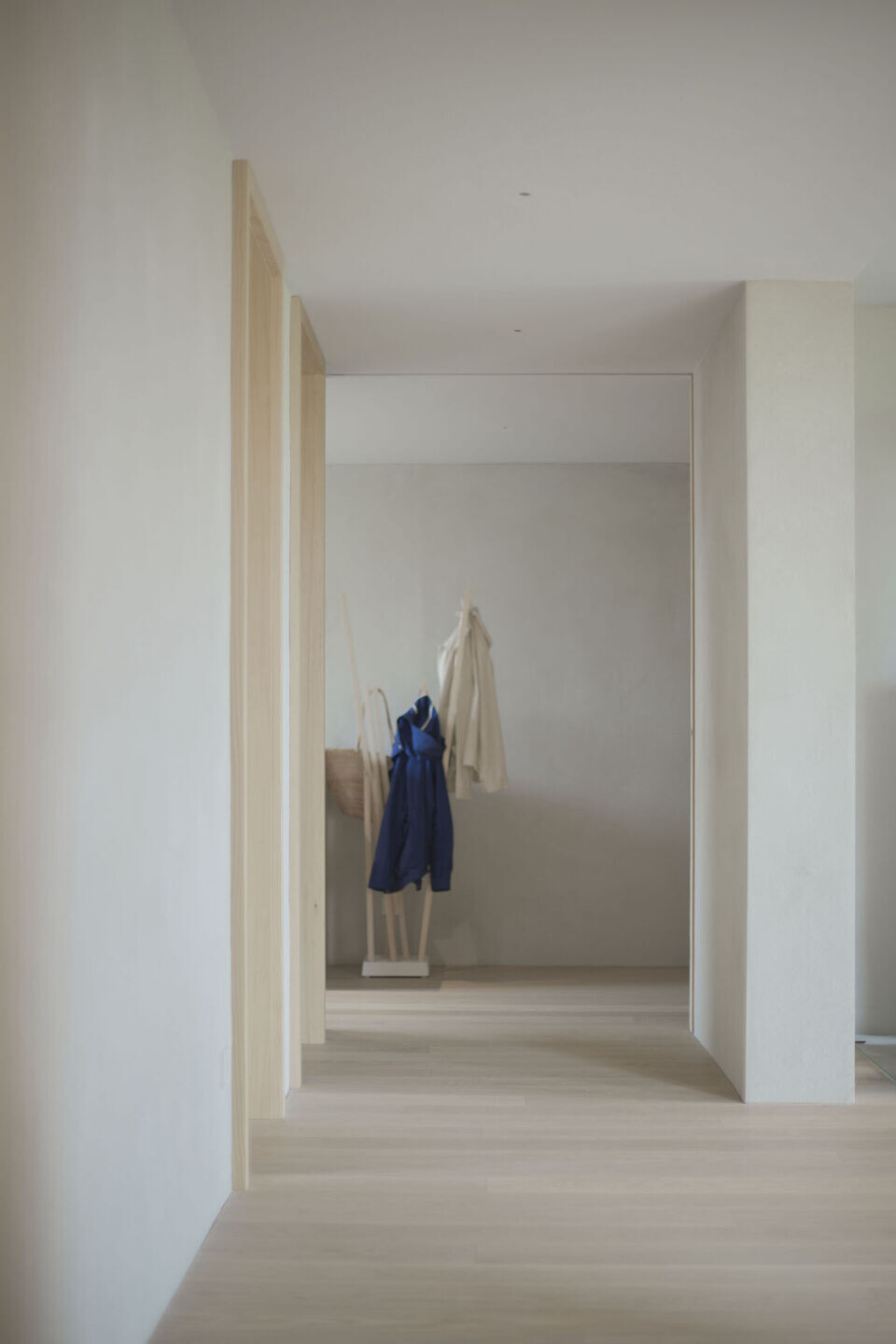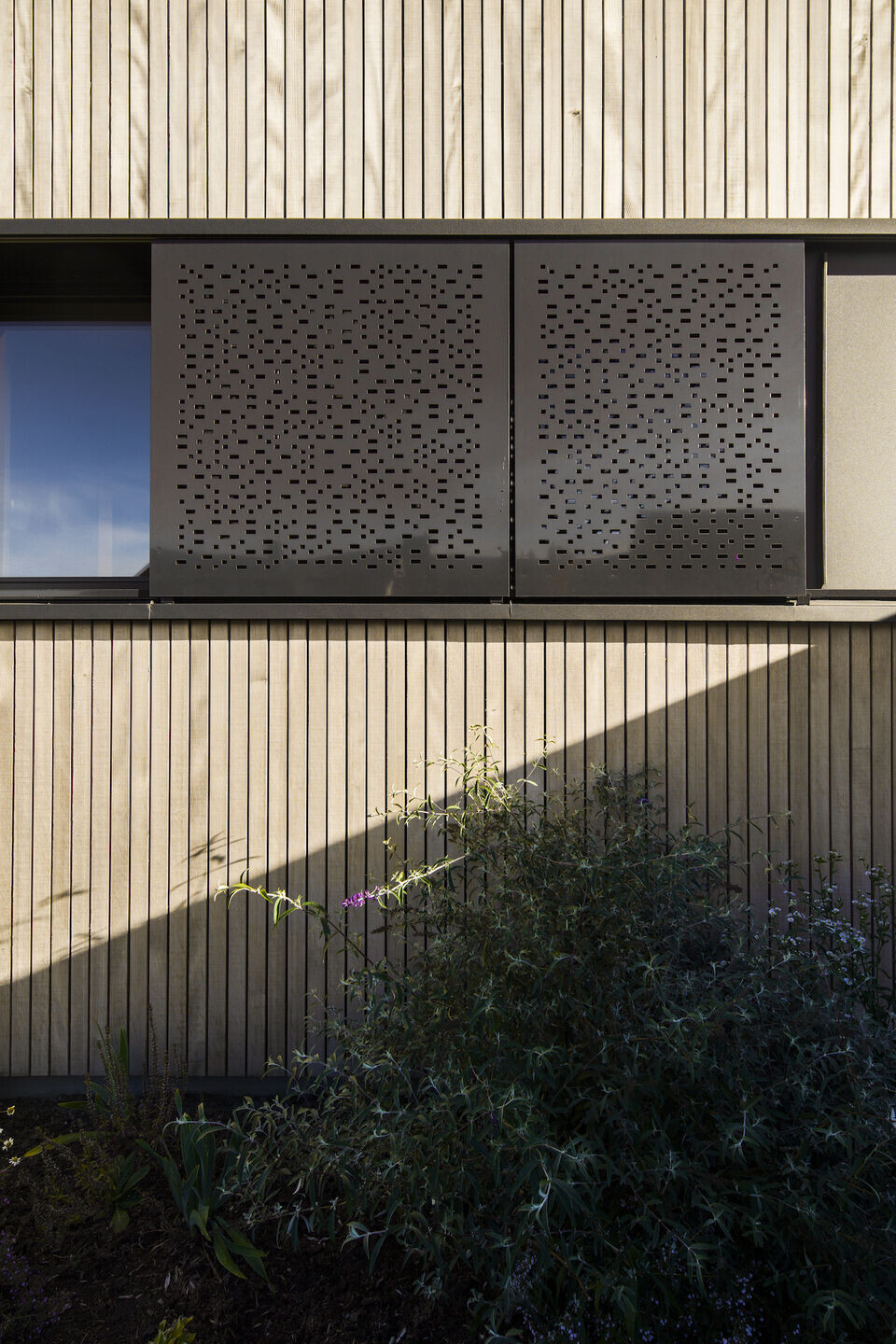 Architects: Juri Troy Architects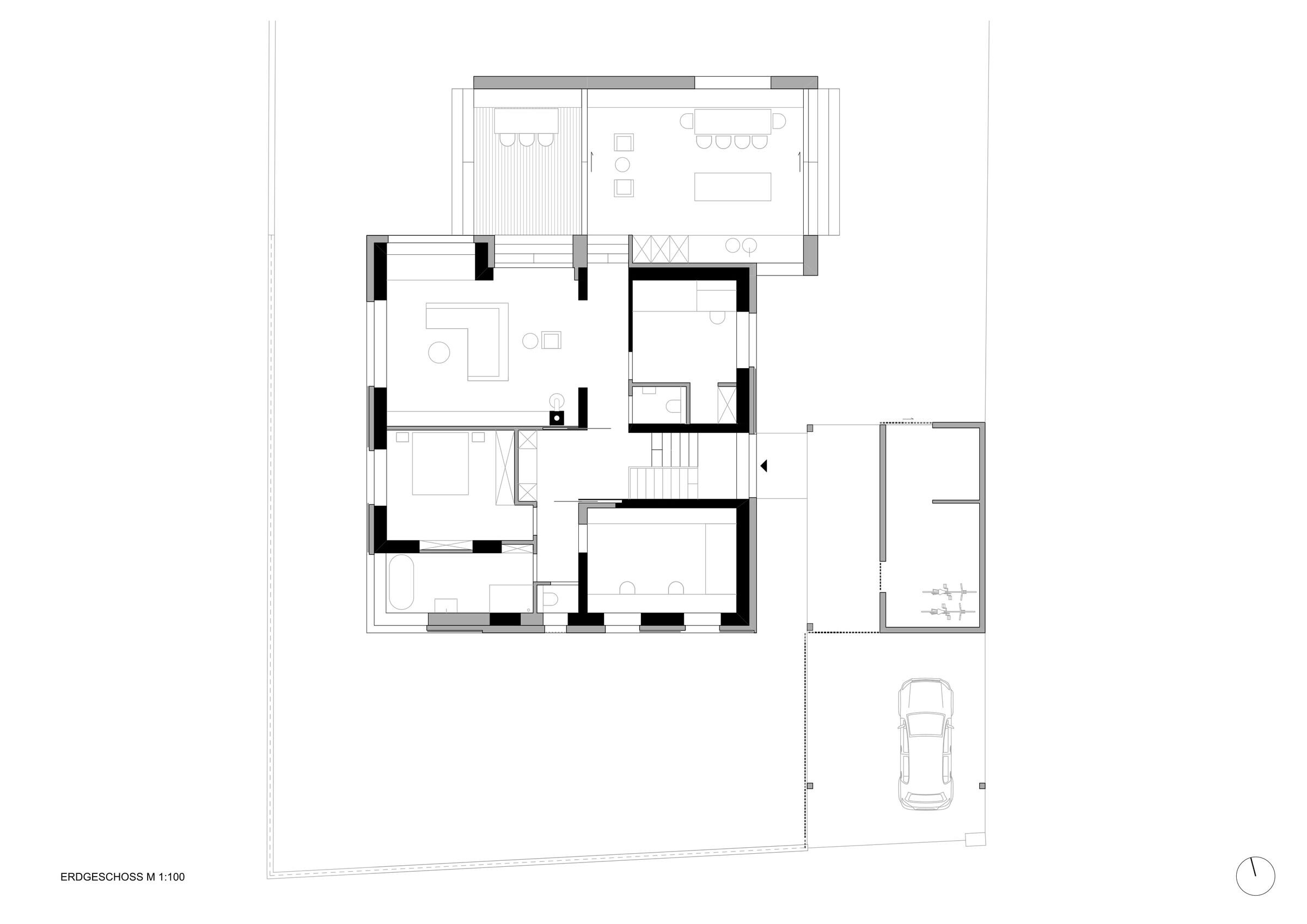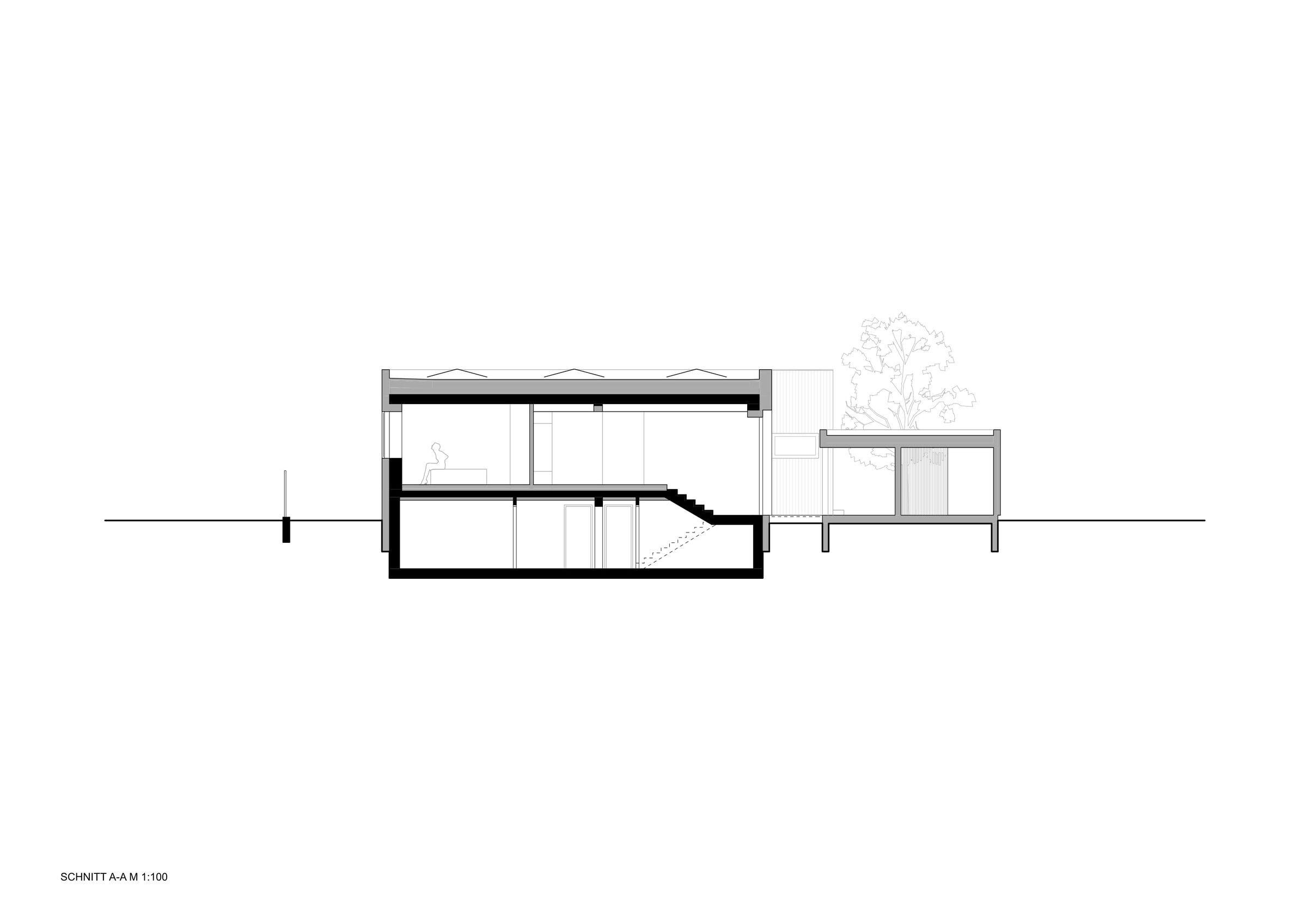 Materials Used:
Existing brick construction
CLT
Wood fibre insulation
Silver fir cladding and interior