The plot is located close to the forest but also among dense single family housing. The location of the plot and the view for the forest have given us direction of shaping the building. We heve chosen rather spacious building with the inside courtyard. The ground floor is cut off from the neighbors by the lack of windows in the side walls. However, it is open to the garden and the courtyard. On the first floor, by taking a piece of the roof and creating two terraces, there is a view to the forest and Gliwice Radio Tower the tallest wooden structure in Europe. Local planers determined a roof geometry: pitched, symetrical roof, perpendicular or parallel to the road.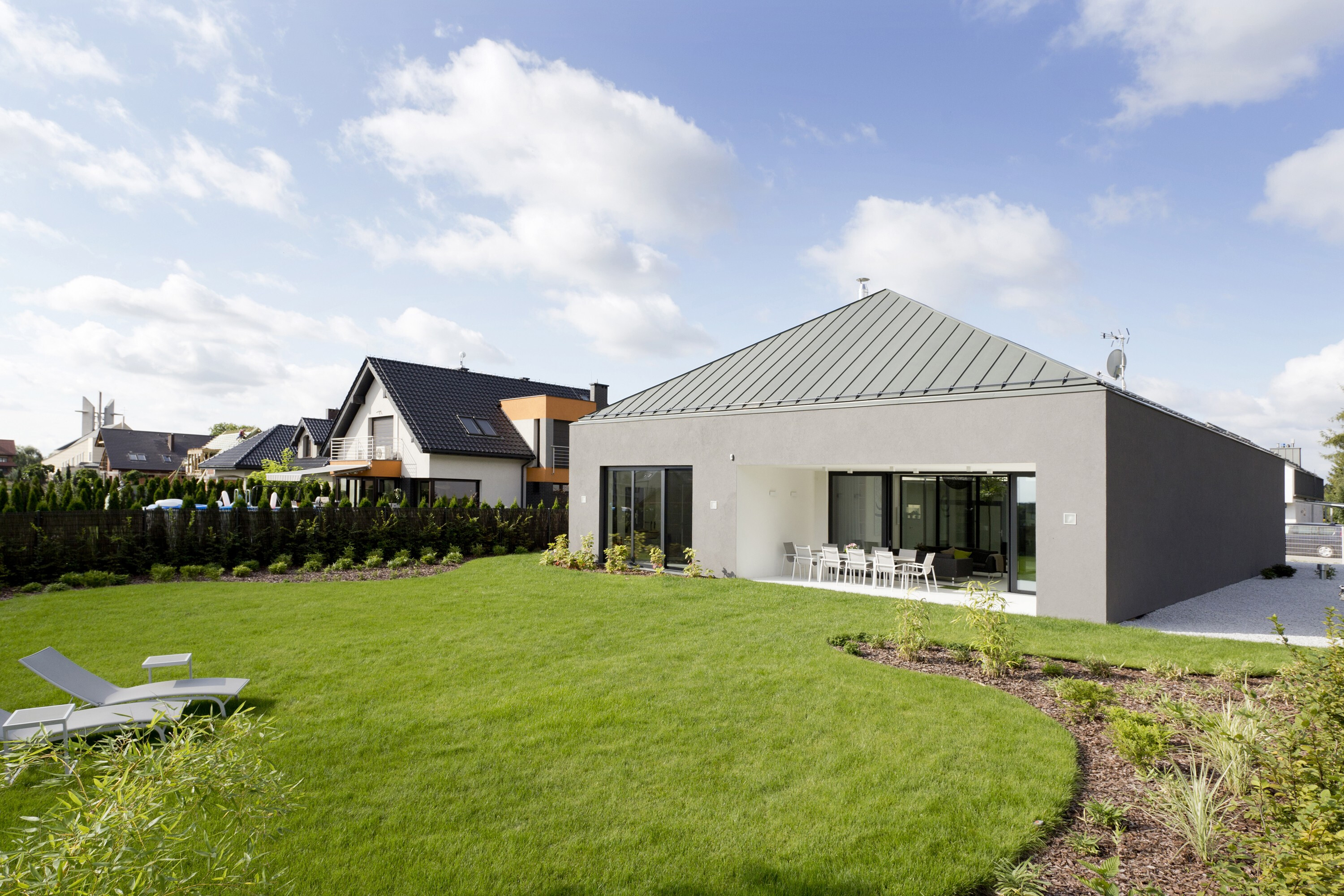 The building is compact, simple and minimalistic. It gives the impression of being inaccessible due to the small number of windows in the ground floor and lack of roof windows. The inside of the house is varied in height and shaped according to the function. It has a dark outside shell and white cutouts. There is a lot of light in the building, but it is not overexposed, because there is plenty of reflected light: an interior well in the form of an courtyard, windows in the terrace and skylights. Courtyard and terraces on the upper floor are intimate outdoor spaces inside the shell building. Courtyard gives the opportunity to keep an eye on nature and on atmospheric conditions. Thanks to it nature has been introduced into the home. Thanks to the courtyard sunlight and terraces in the roof, we have obtained an unusual space and an interesting natural light effect. There is no need for additional windows in the side walls and roof windows.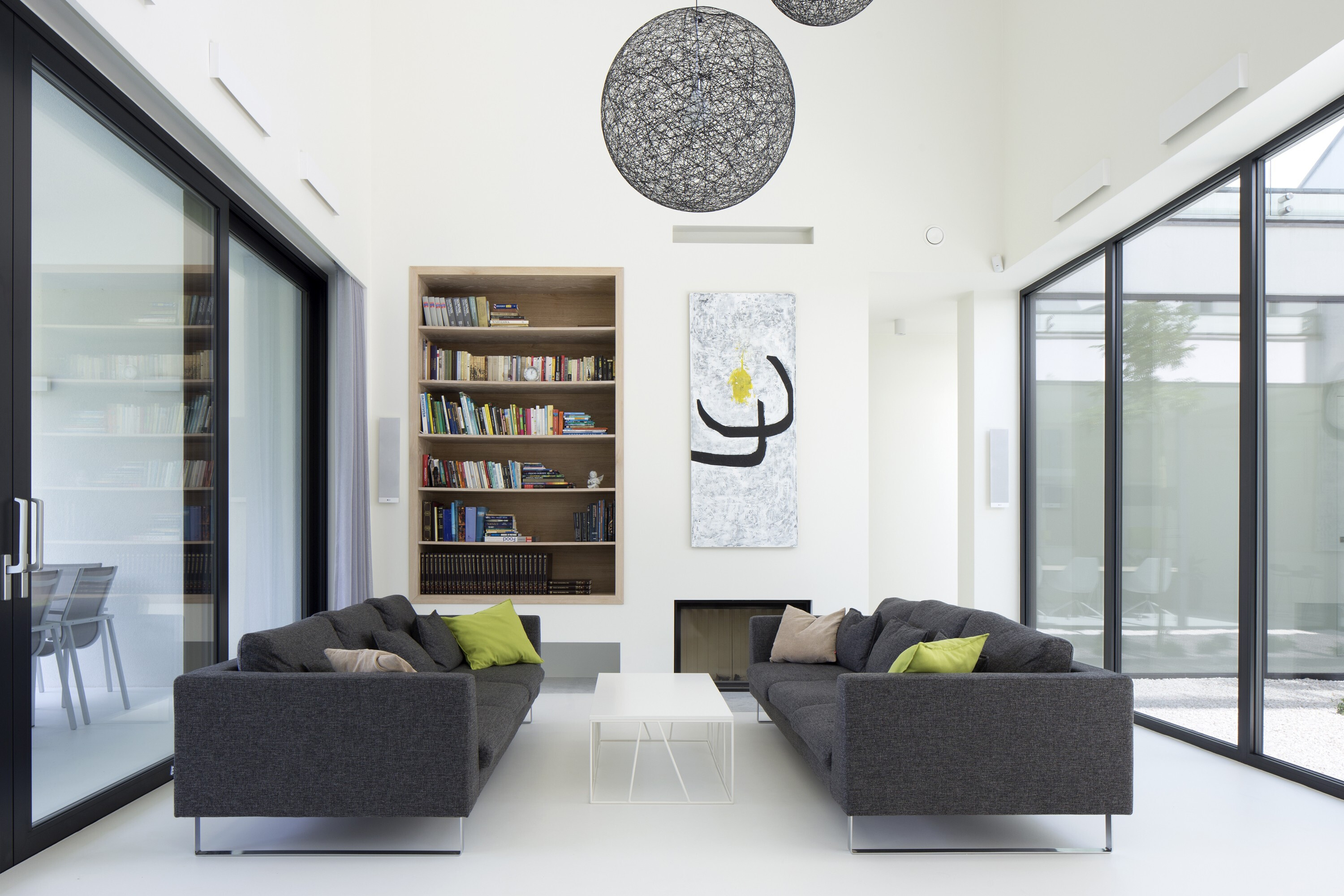 The terraces on the upper floor are partially sheltered by a roof, so that the neighbors can not see anybody there but one can see the surrounding. There is a direct entrance from each of the two bedrooms to the terraces. Inside, there is simple, white design and the limited amount of materials, because we wanted the courtyard to be the most important element. The building has a minimalistic details: hidden gutters, no long eaves, no chimneys, simple roof shape, no bay windows, no scattered elements, no roof windows. All these interventions helps to achieve its energy efficiency.