Oak, clear glass and tinted red glass elements divide and define this 70 SQM apartment, designed for a seventy year young client. The transparency and light reflections seen through the red glass during different hours of the day and night create beautiful shapes and colour.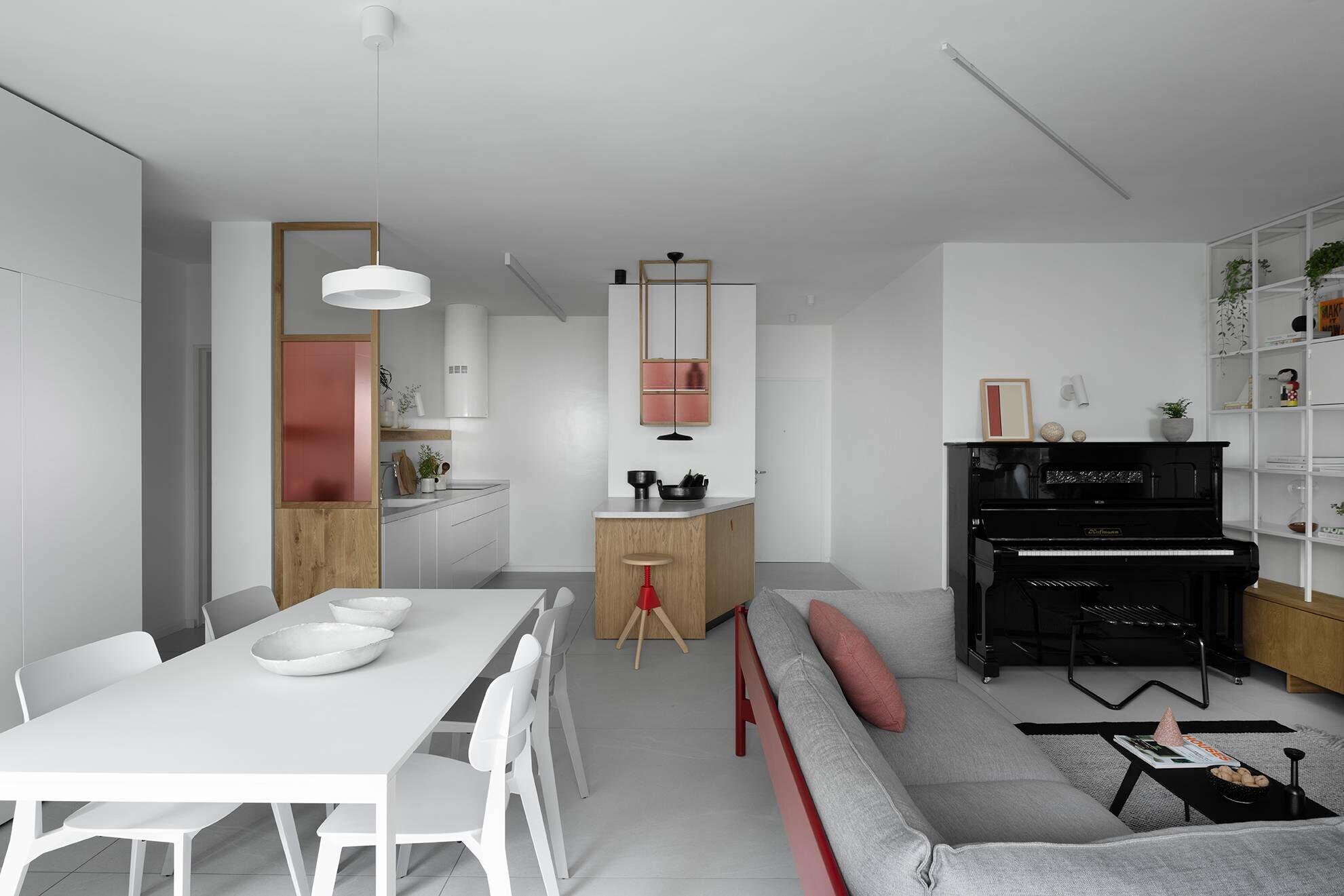 The client, who was living in a large private house in Jerusalem, decided to move to Tel Aviv to be close to her children and grandchildren. The brief was to have a guest room for when her family came to visit, a comfortable work space area for her work, and lots of storage for all her needs.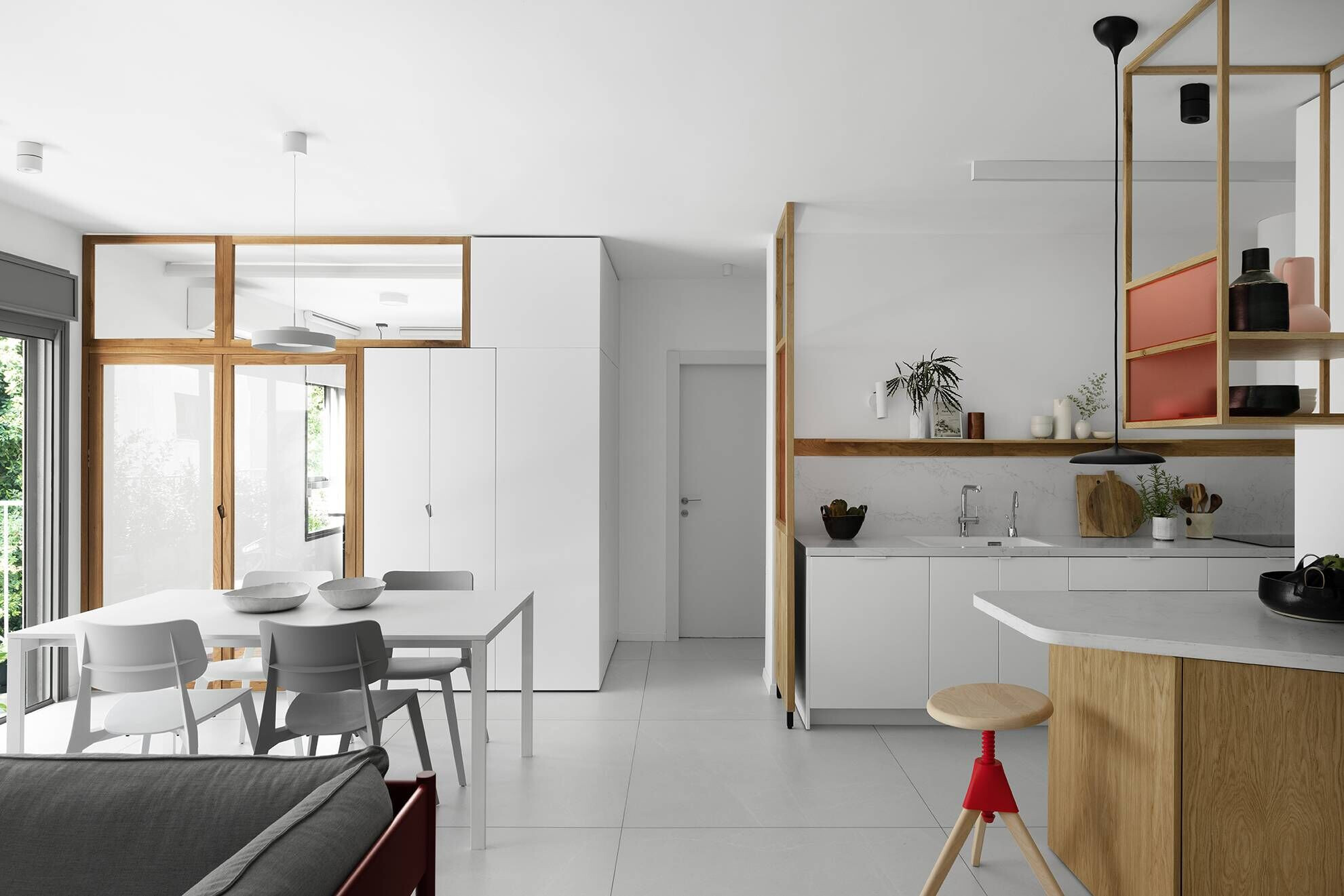 The main concept was to achieve a sense of spaciousness. All inner walls were demolished and a new layout was designed, opening up the apartment from one side to the other, creating new viewpoints and allowing sunlight and air to flow right through, designing an open plan kitchen, dining, living and work space area.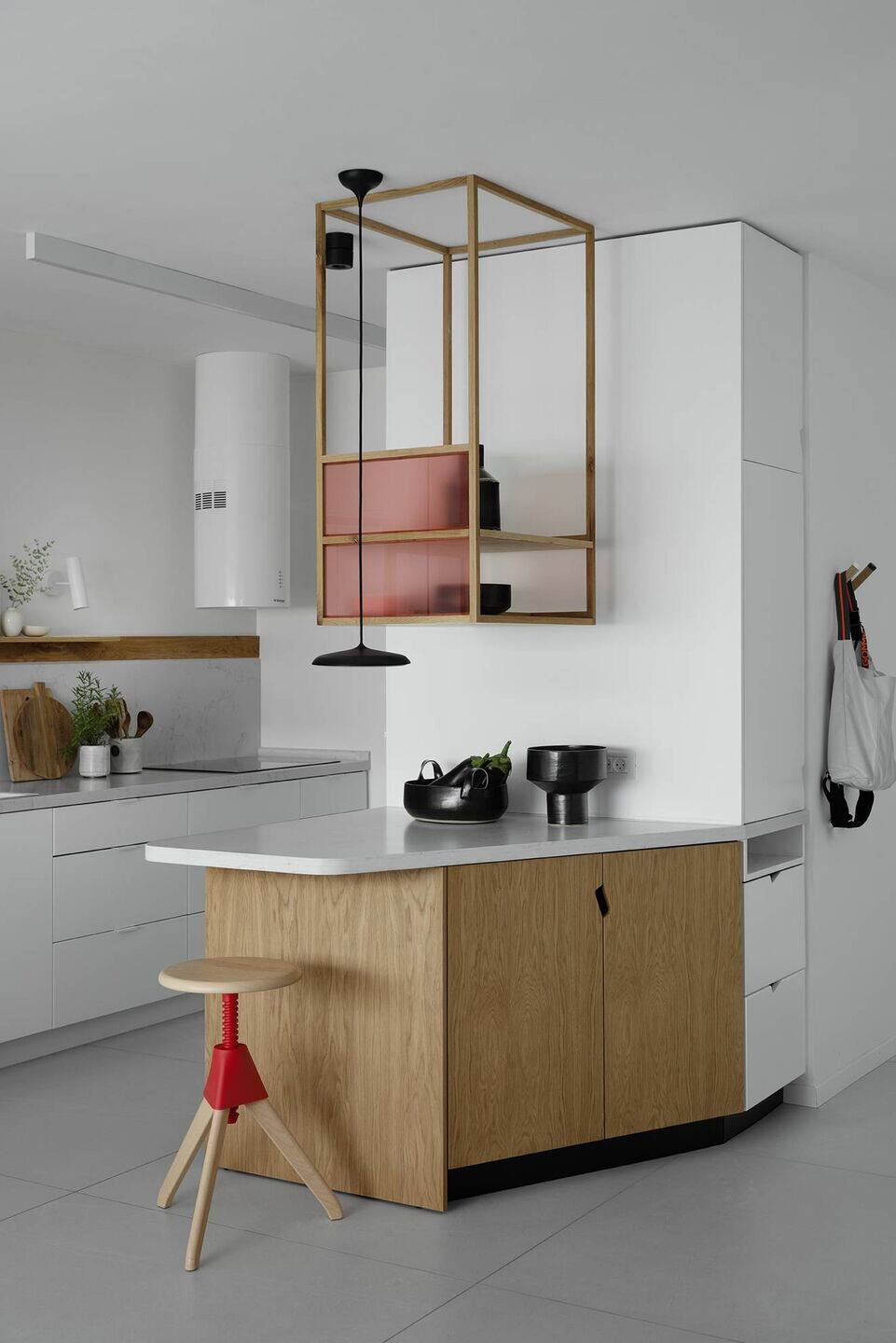 As the apartment is just 70 SQM we didn't want to waste space solely for a guest room, so we decided to create a large enough work space area that included a foldaway double bed integrated into the wall. The bed can be easily opened when necessary.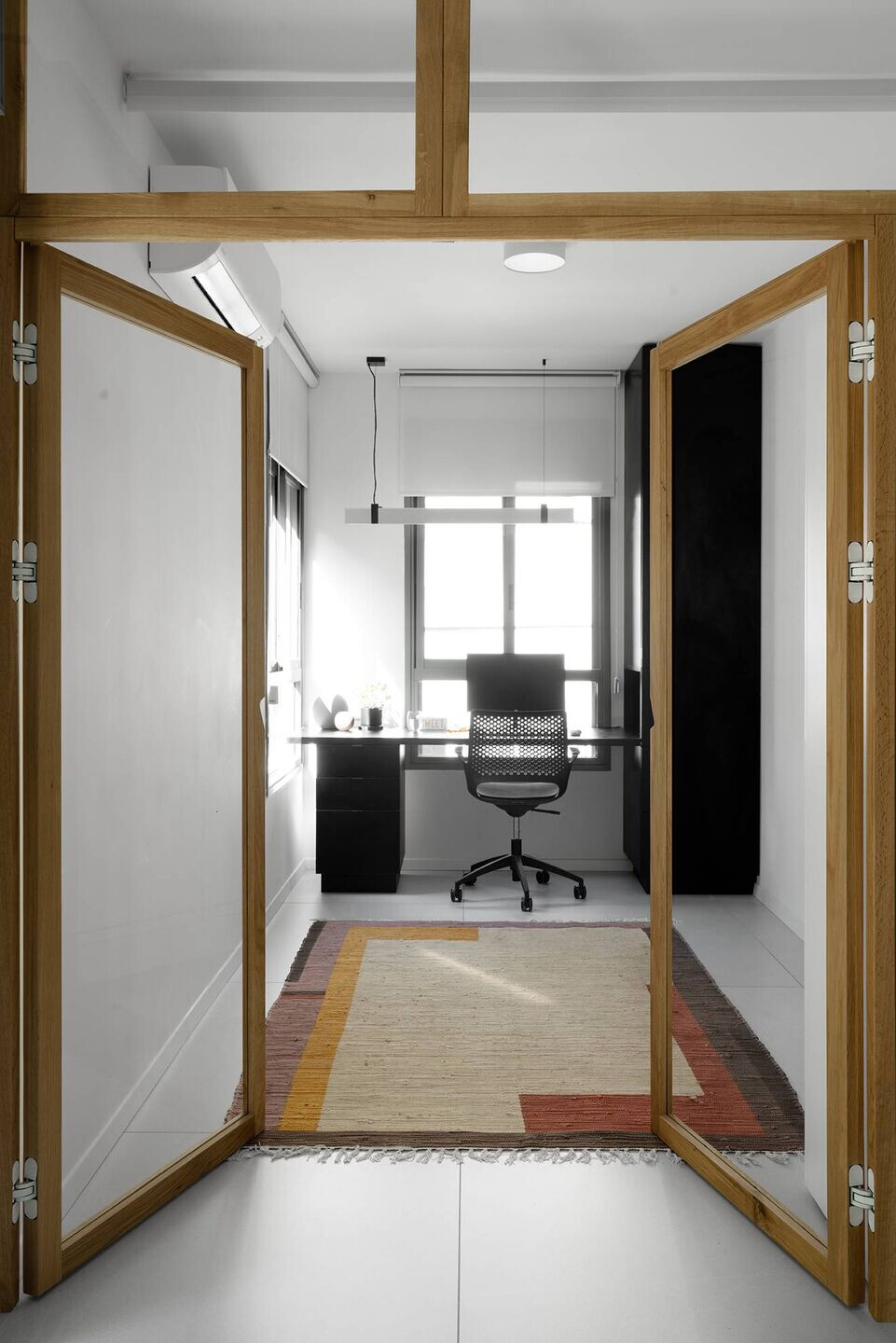 Floor to ceiling oak doors with transparent glass separate the work space / guest room from the living area while maintaining the flow of the space. A blackout curtain is placed adjacent to these glass doors enabling complete privacy when needed. The design palette consists of whites and greys with a specific amount of natural oak and touches of red.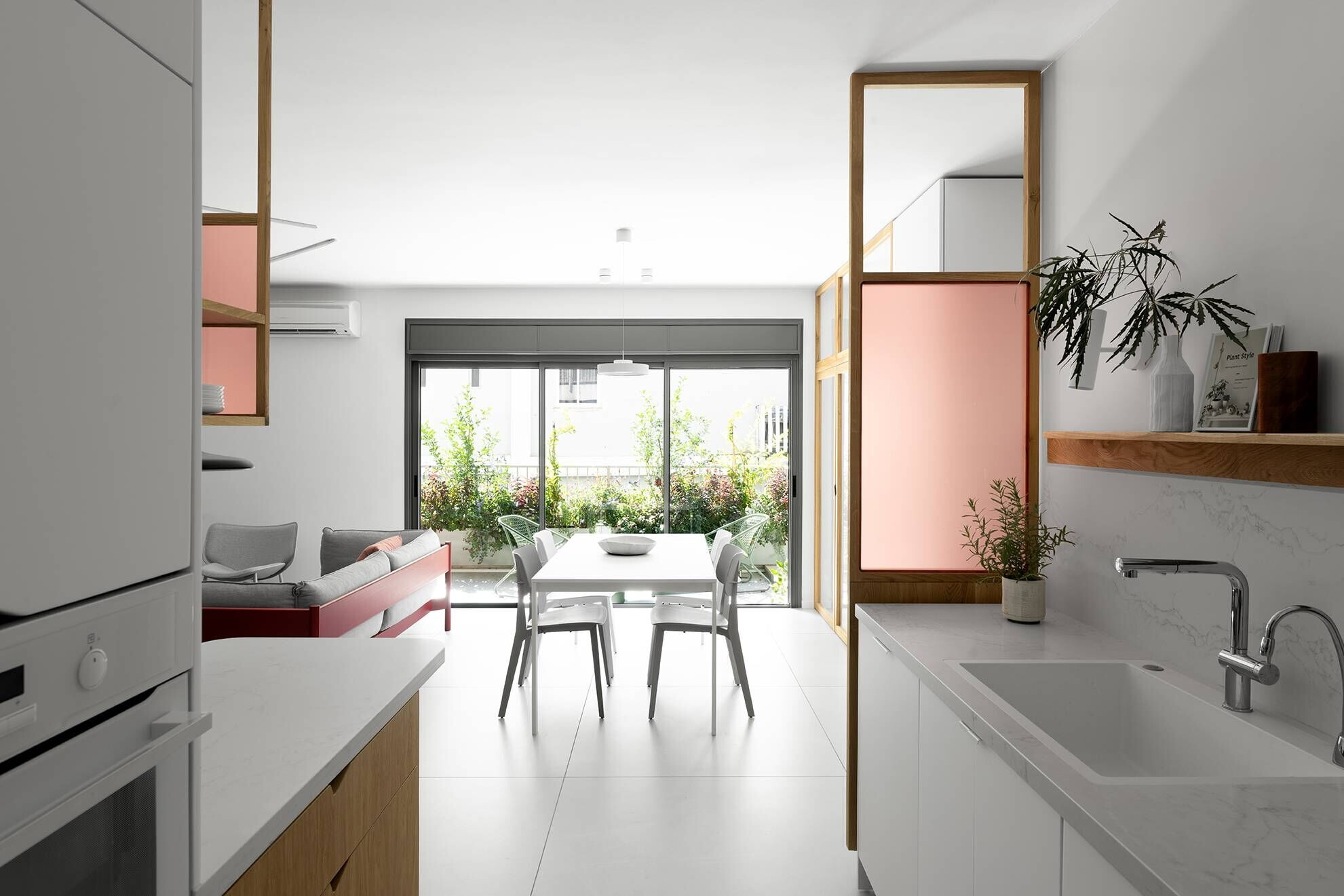 All the carpentry was custom made by the studio. A diagonal motif in the carpentry handles, kitchen island, lights on the living space ceiling and tiles on the bathroom floor, add some lightness and playfulness to this rectangular shaped apartment, all resulting in a cozy open plan living.