A complete renovation and a new layout was designed for this 80 SQM apartment in the centre of Tel-Aviv. Warm materiality alongside shades of whites, added by natural materials, lots of wood, raw and rough croncrete, steel, rattan, and a collection of plants - all create a modern boho chic space for a young family.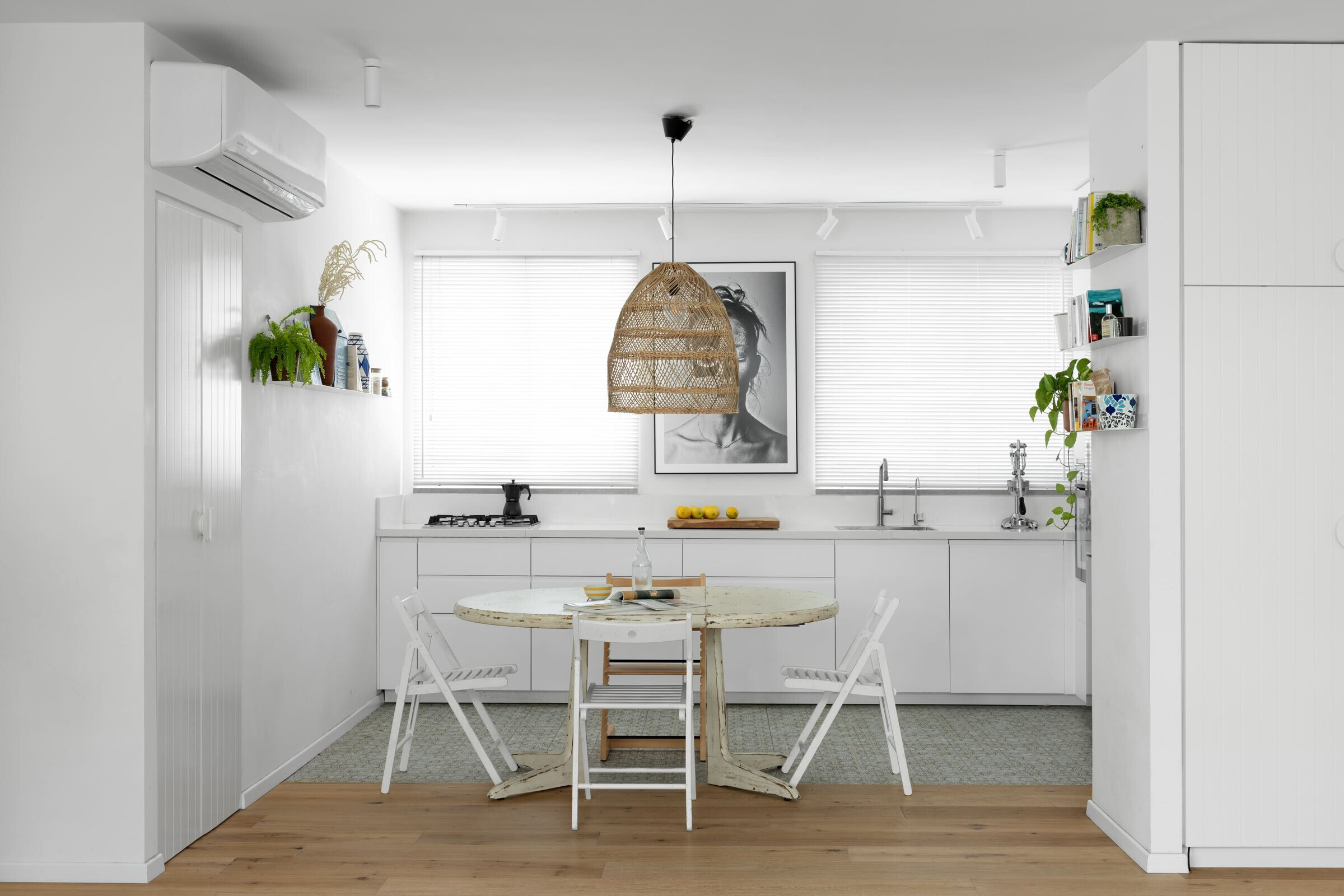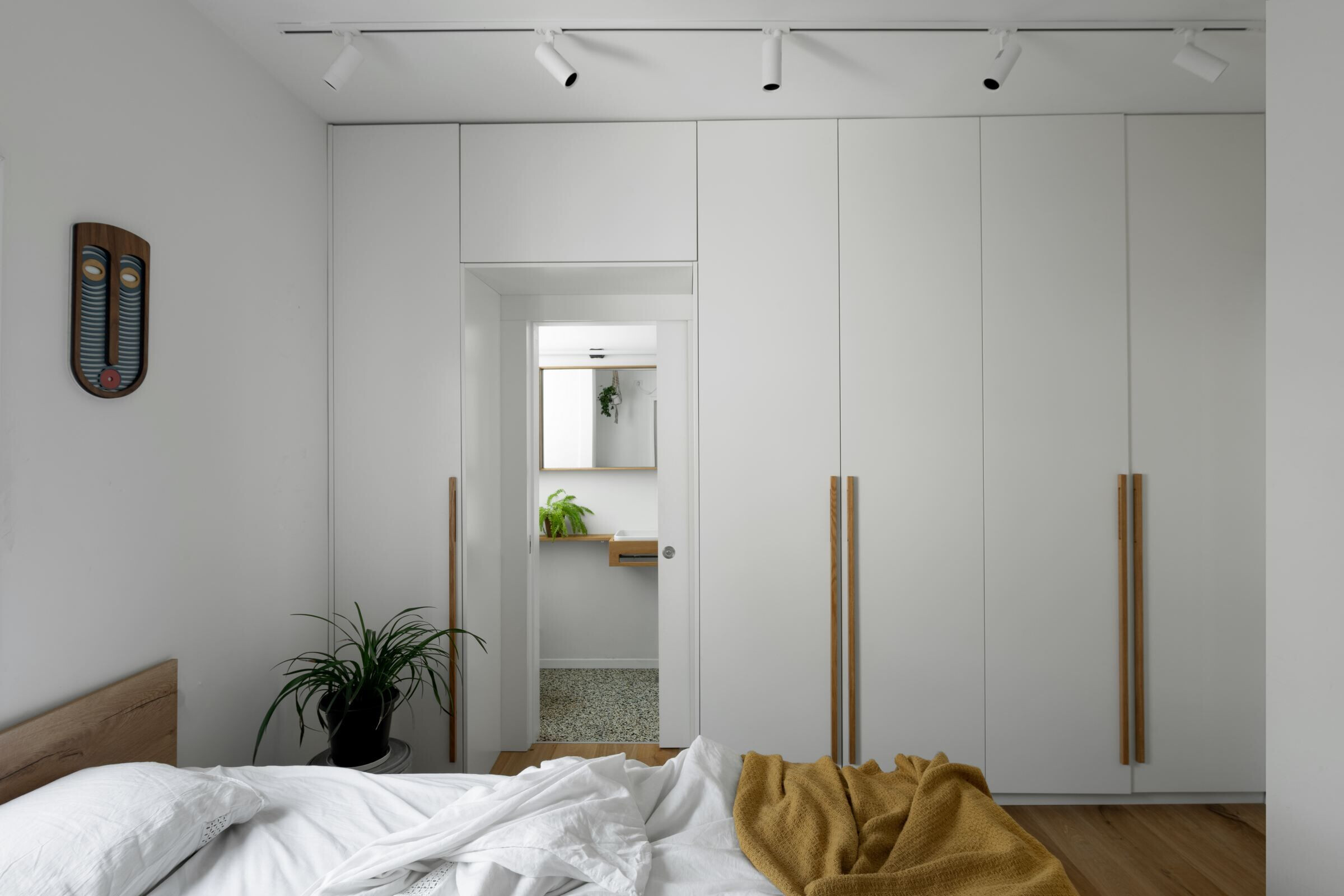 The original apartment was quite closed in, a bit dark, the kitchen was separated by a wall to the public space, and there was only one bathroom. It was an old apartment that had never been renovated.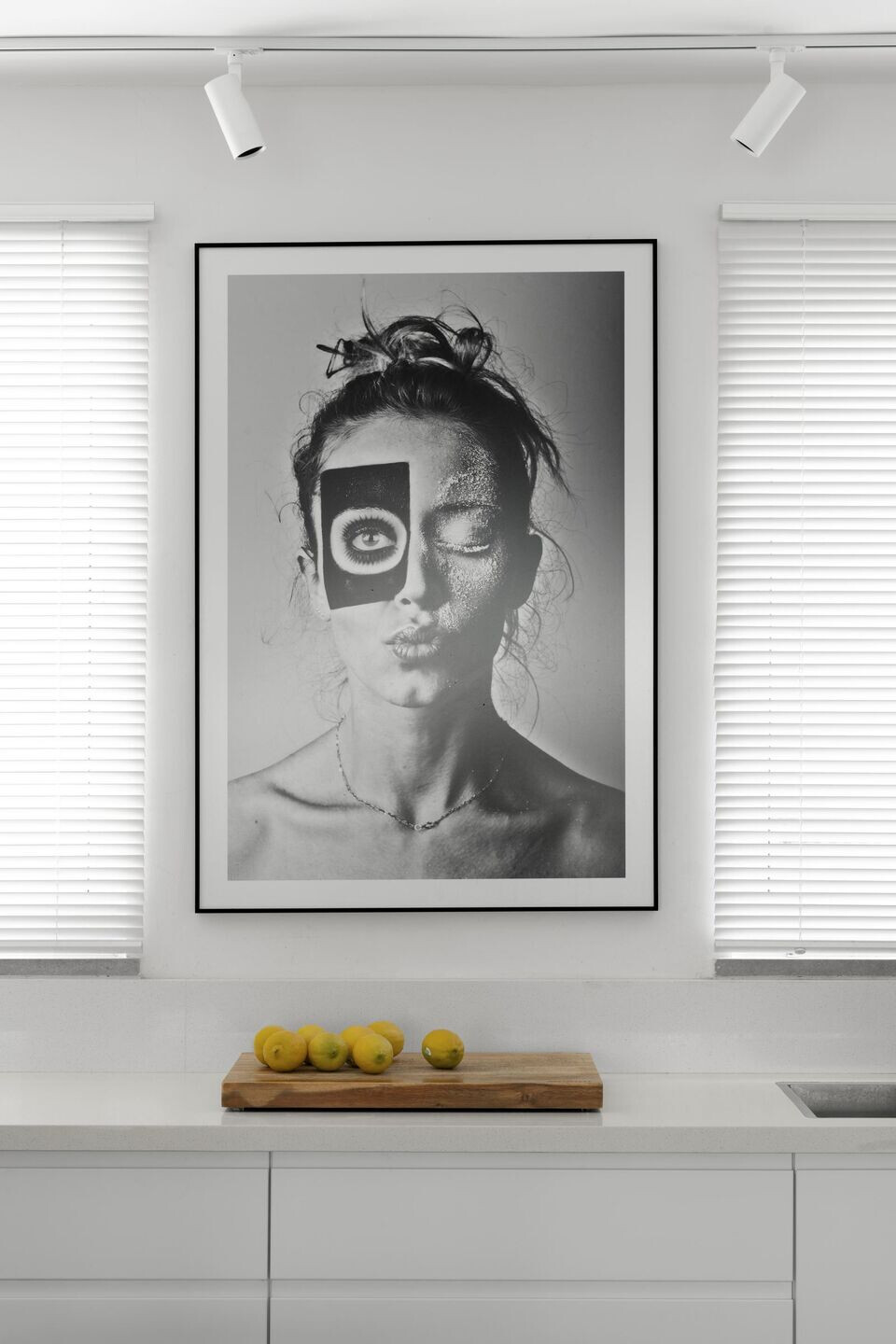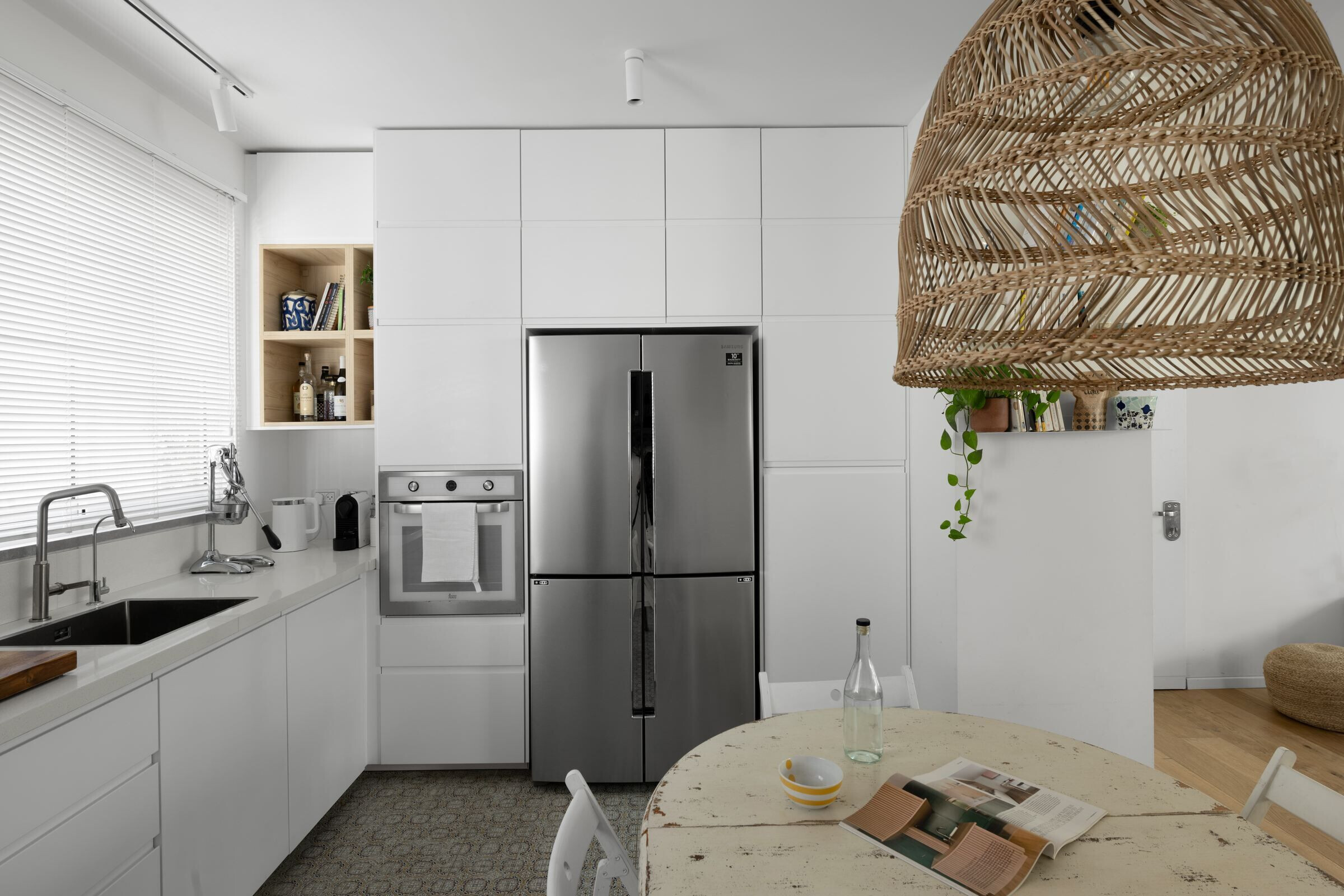 The brief was to create a relaxed vacation style feel home for the clients, adding an extra bathroom so that the parents could have their own private space, a comfortable work space area and that their kid's room could accommodate two in the future. Furthermore, lots of storage had to be integrated into the design. In addition to the usual clothing, washer and dryer storage needs, it was also necessary to design storage for larger elements such as a baby carriage, a scooter, folding chairs and more.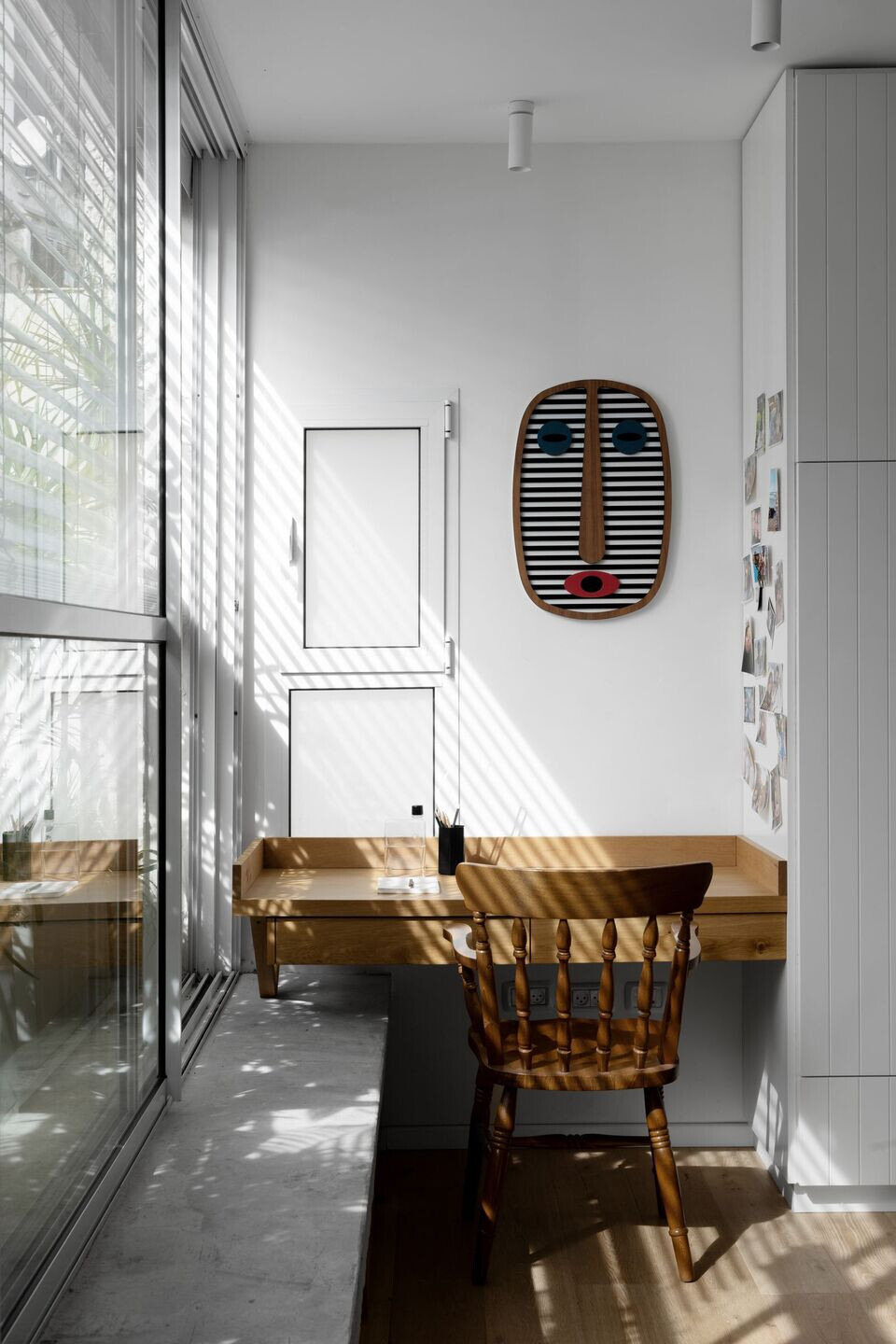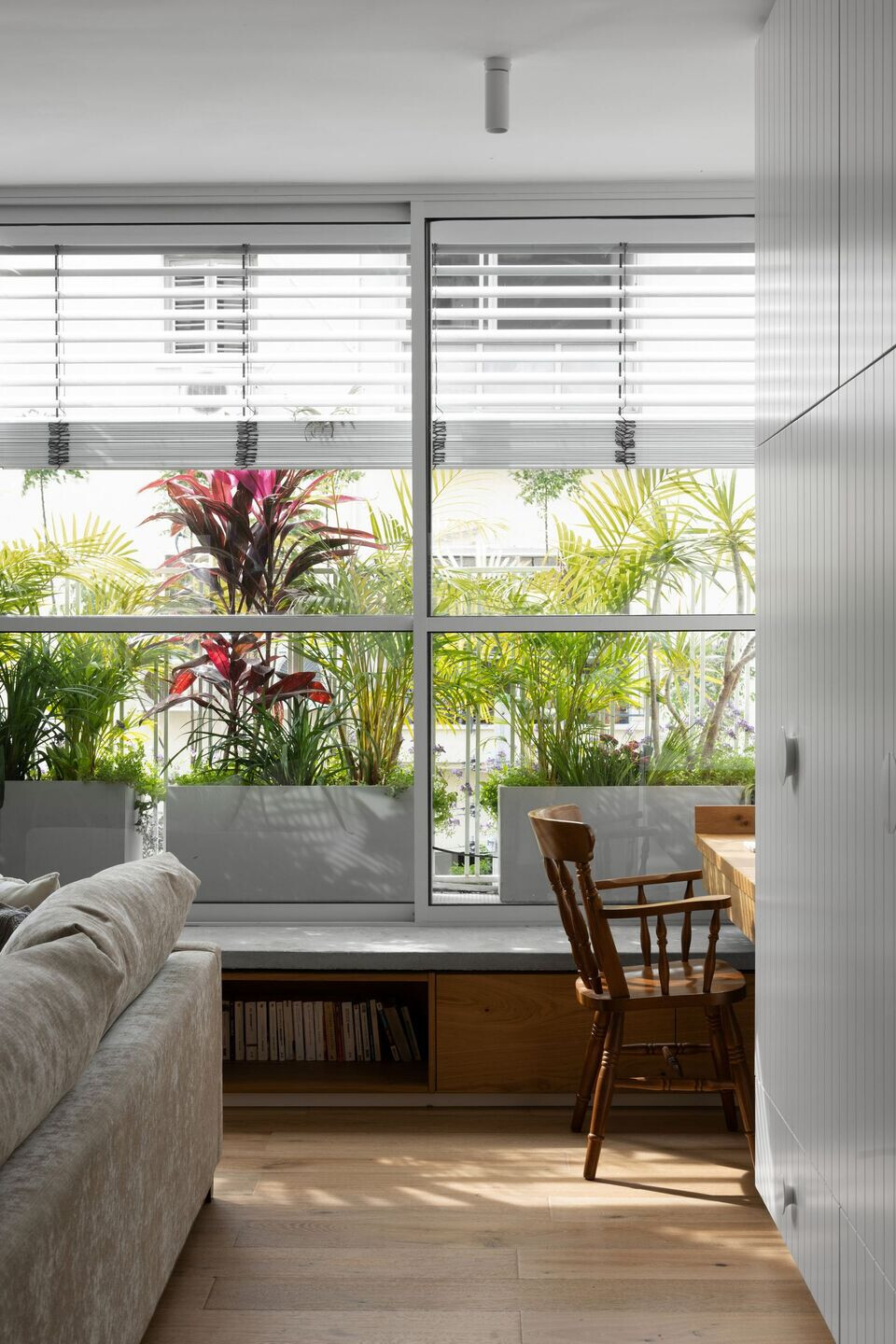 All of the carpentry was custom made by the studio including the long seating bench made of wood and concrete, the desk and of course all of the storage in the public and private spaces, all designed as part of the overall concept for this apartment.