This private residence located in a small town in the Tel Aviv district of Israel, went through a complete renovation custom made for a Family of six. The original layout had a small kitchen that didn't suit family needs, a general lack of storage solutions causing constant mess, and the garden was disconnected from the living room with no comfortable access. But the main challenge here was a fifteen-meter-long windowless wall that ran from one side of the space to the other, where functions were placed incoherently, making the space feel long and narrow.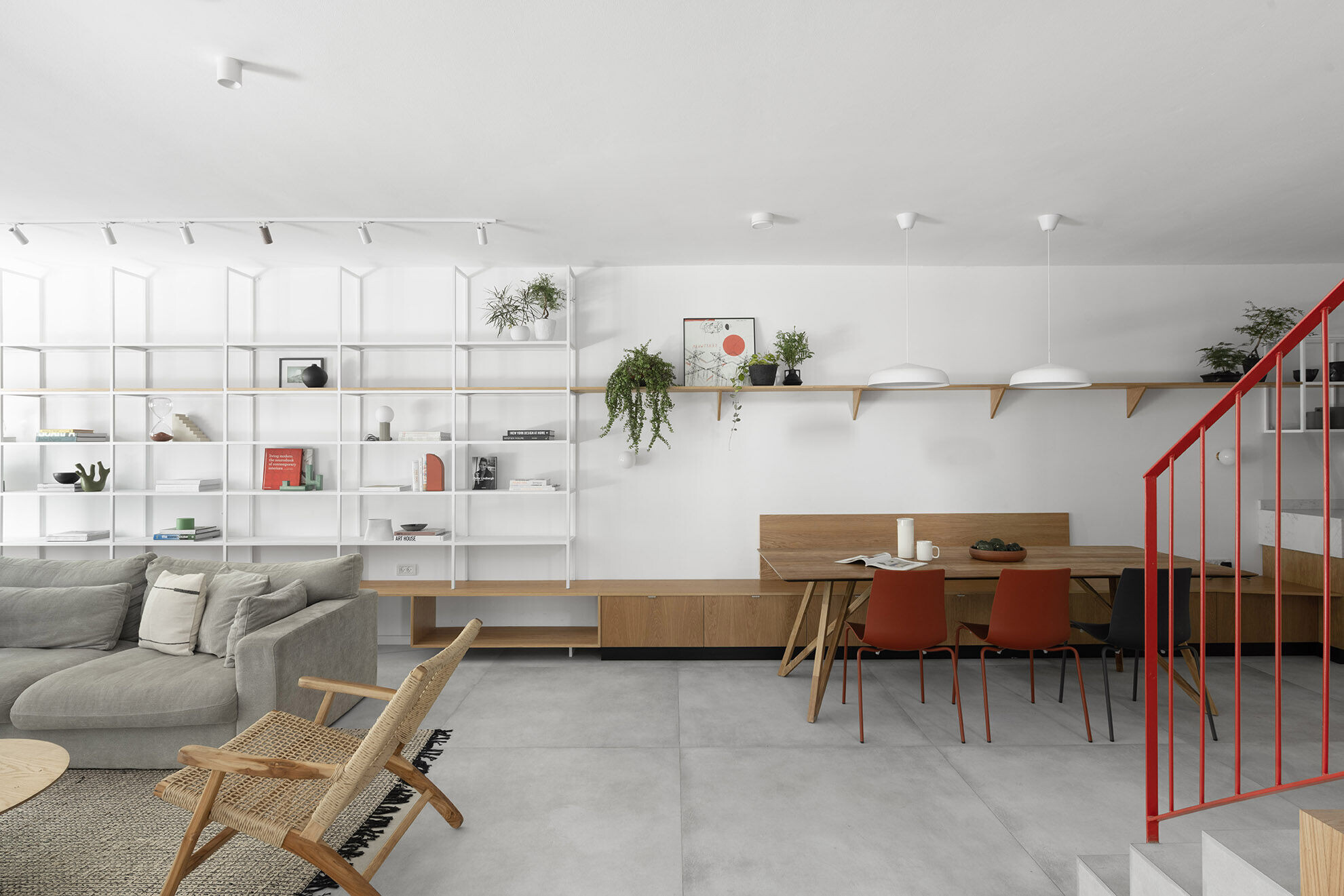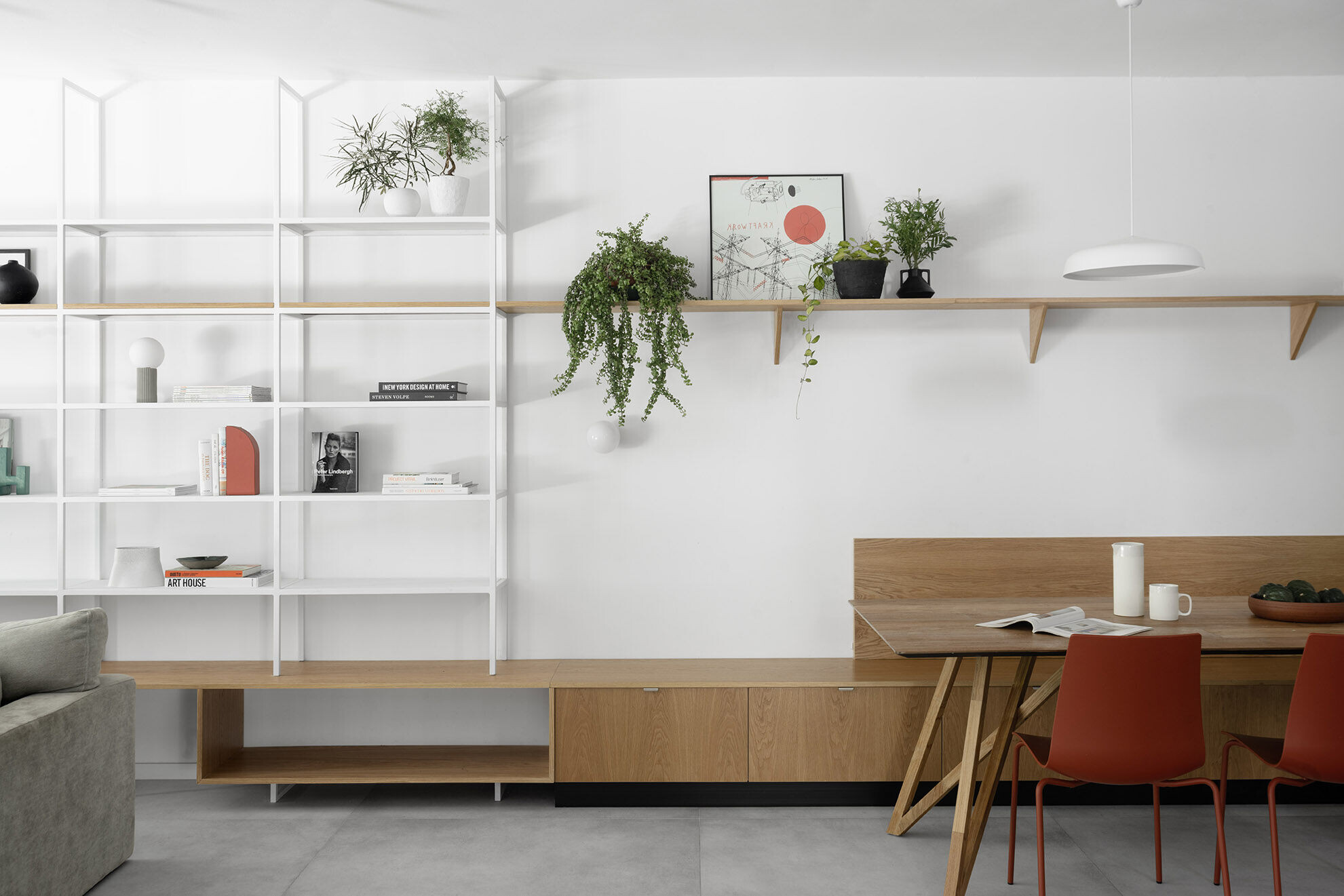 Our vision was to create a unified clear and modern space where two essential concepts existed: One. That the public space - kitchen-dining-living became a coherent space, with one single element connecting all functions so that the very long wall was no longer an obstacle but a design advantage, and at the same time defining each function independently. Two. Creating a pleasant flow between all inner elements and outwards to the garden, enlarging the windows as much as possible, bringing all the greenery outside in. The new layout is an open space kitchen-dining-living with one continuous detailed element, changing its function accordingly. Made of wood and steel it defines each area separately and at the same time unifies the space with a clear design language.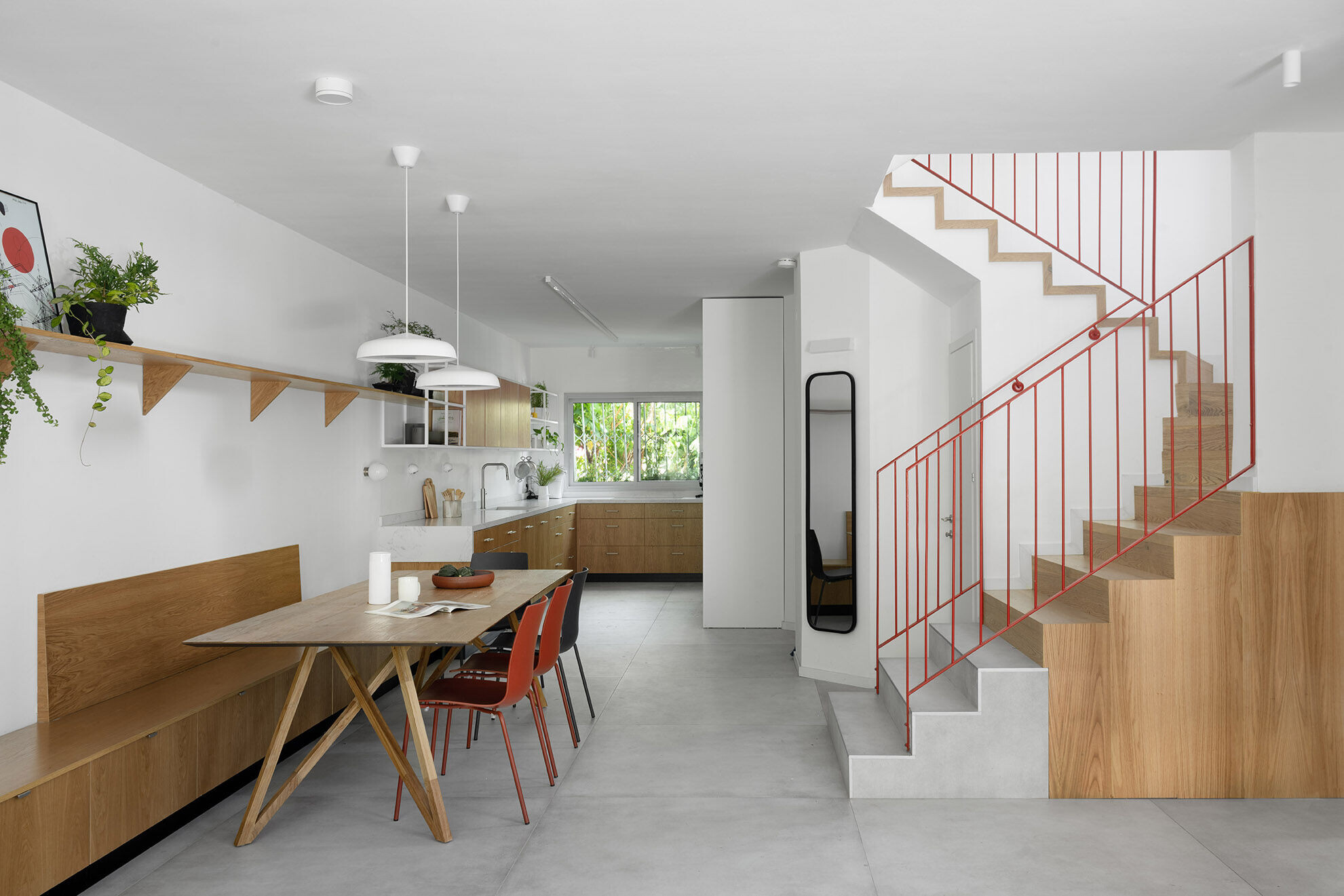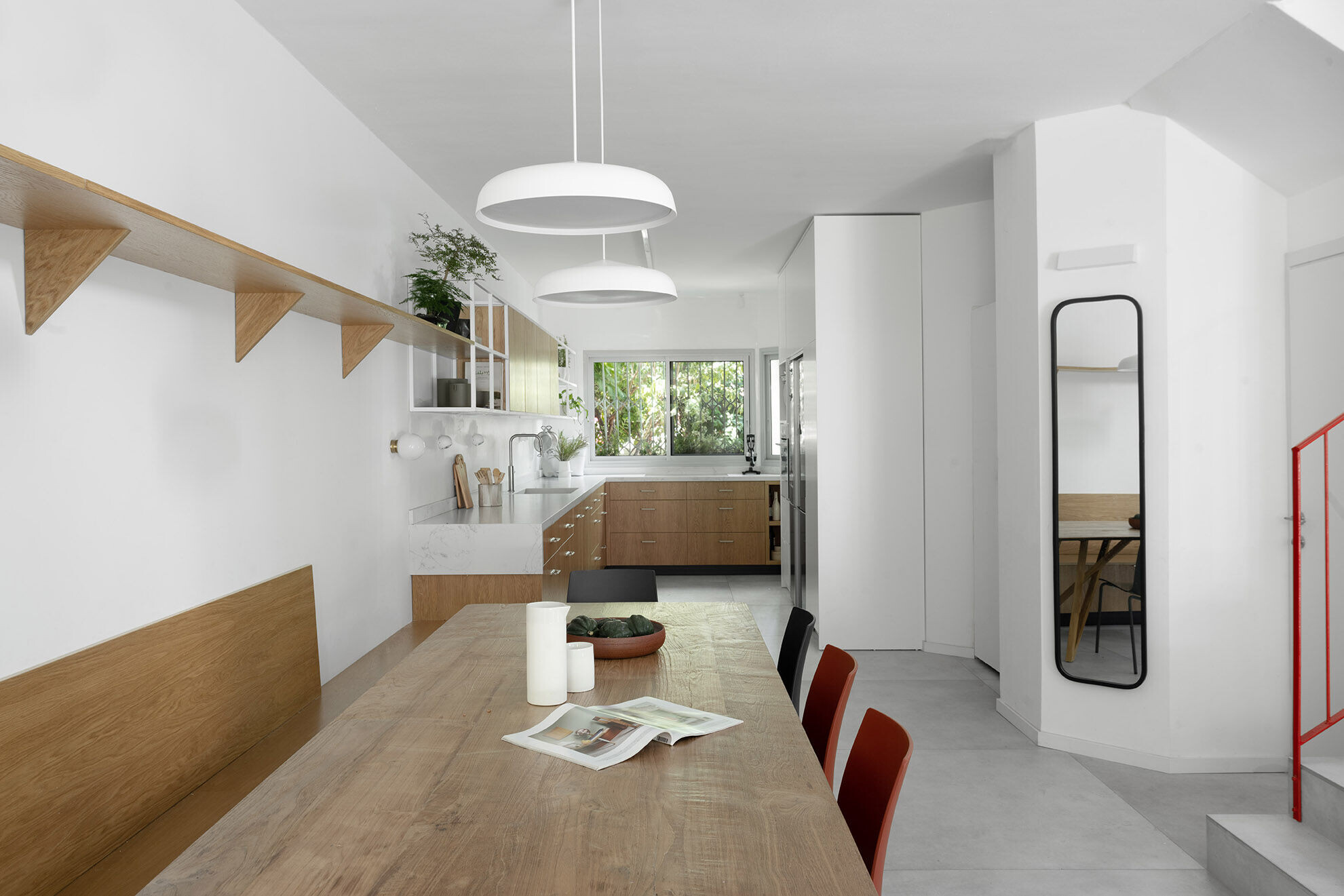 The kitchen has lots of storage and a long work top suited for family cooking and entertaining. The work top wraps the side of the kitchen and creates an interesting mixture of materials, and with a diagonal transition becomes the dining space area, a bench seating for family eating and get togethers. Additional storage drawers are under the bench. Above is a single wooden shelf leading from the kitchen all the way to the other end of the library and it is this shelf that connects this whole element together visually.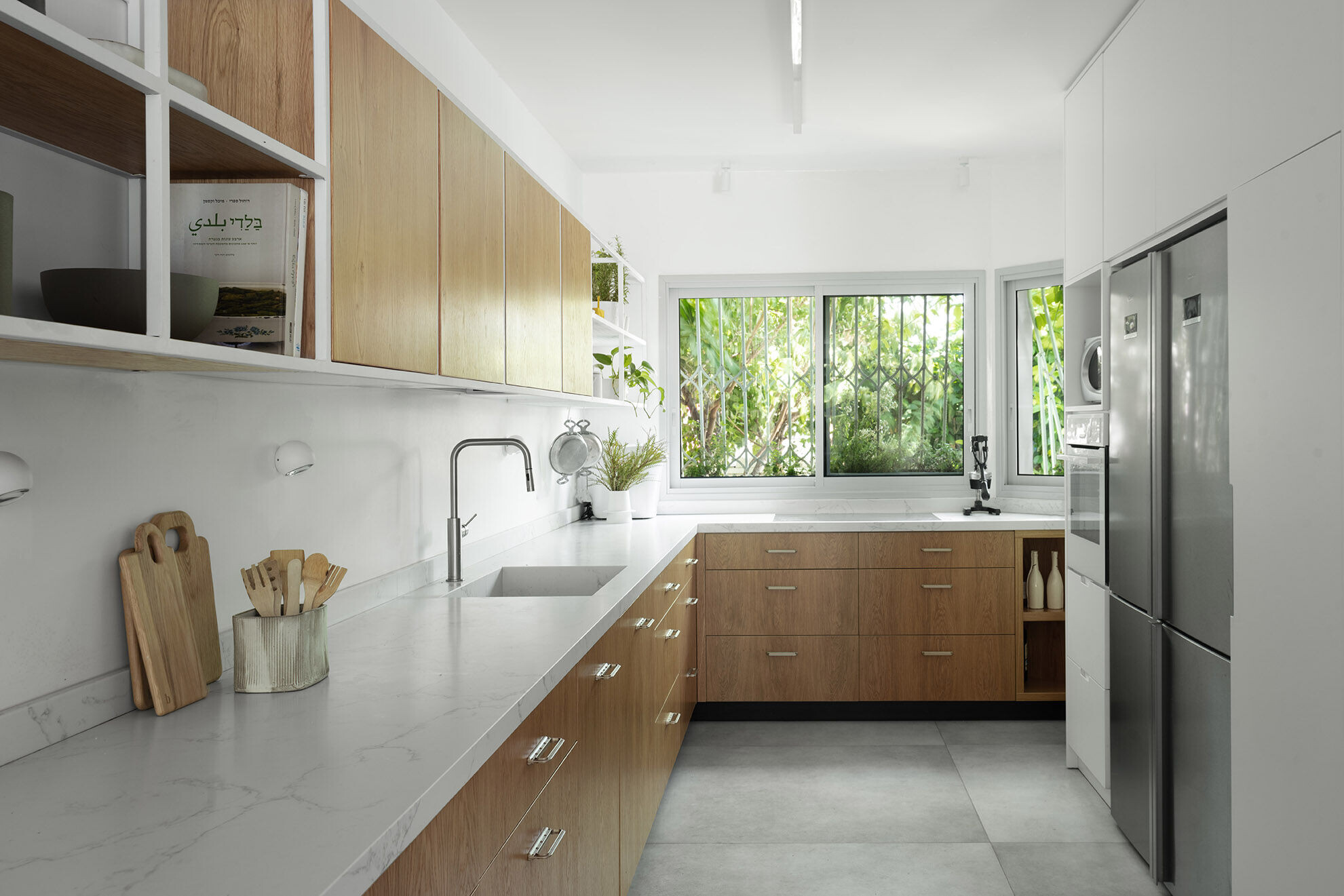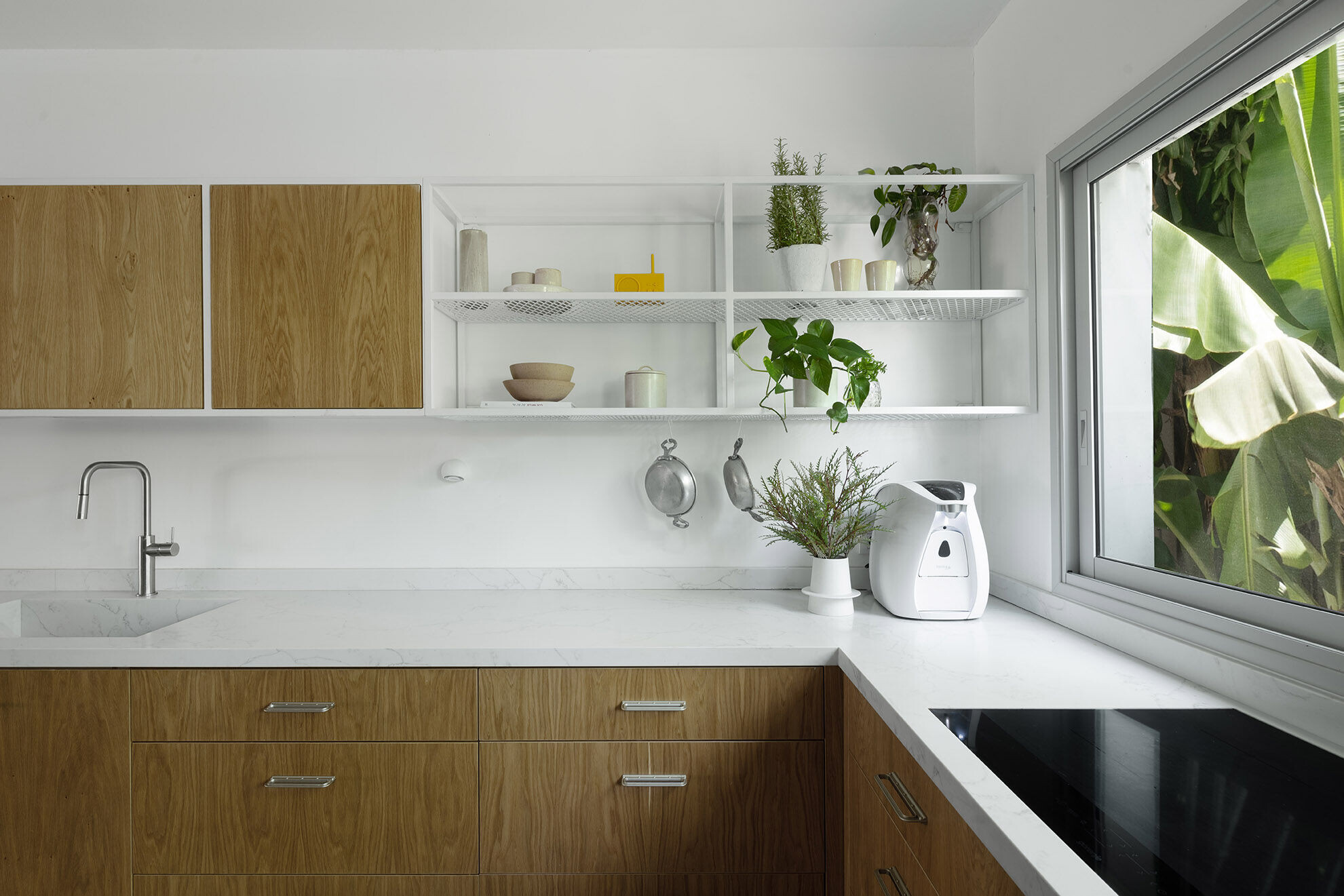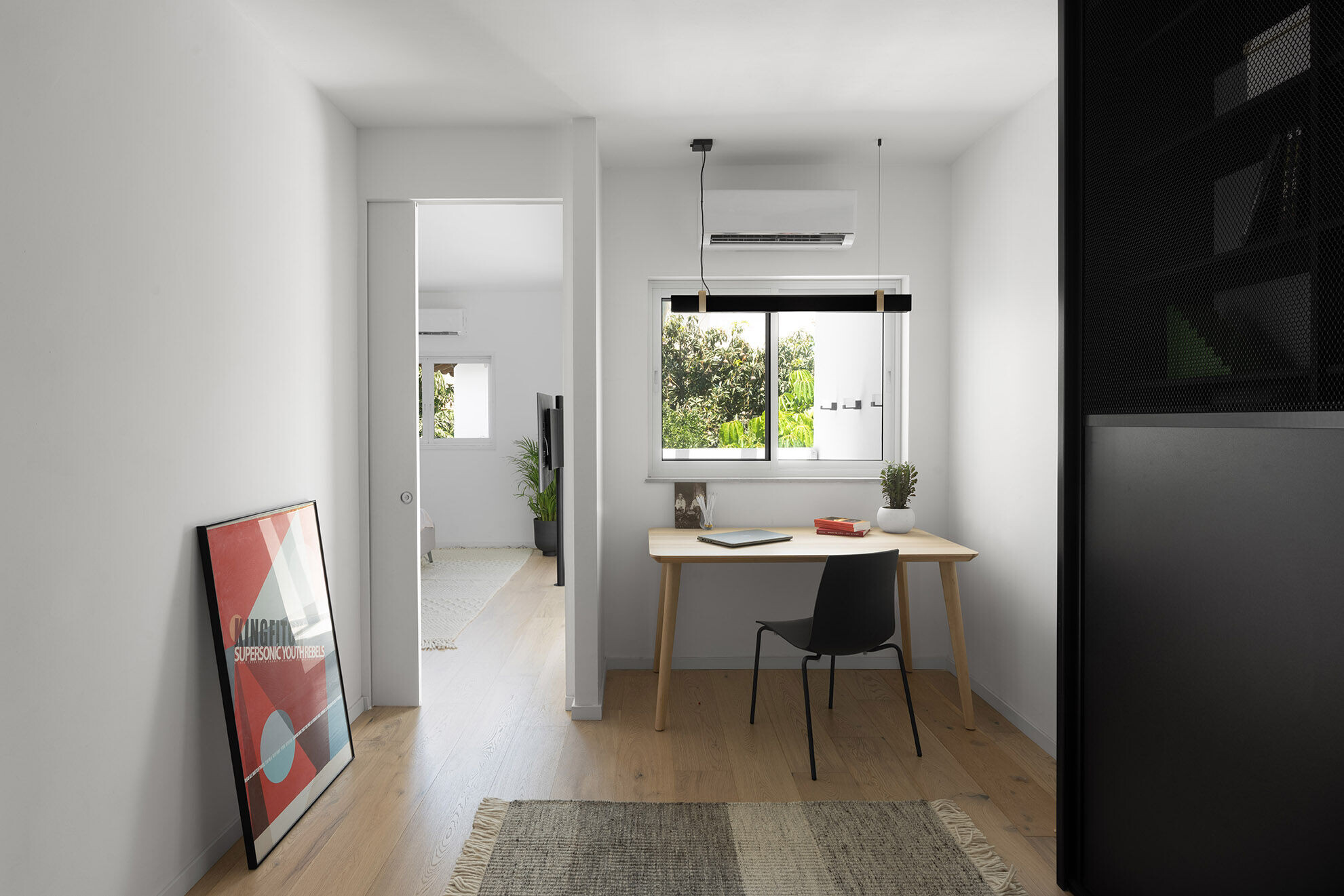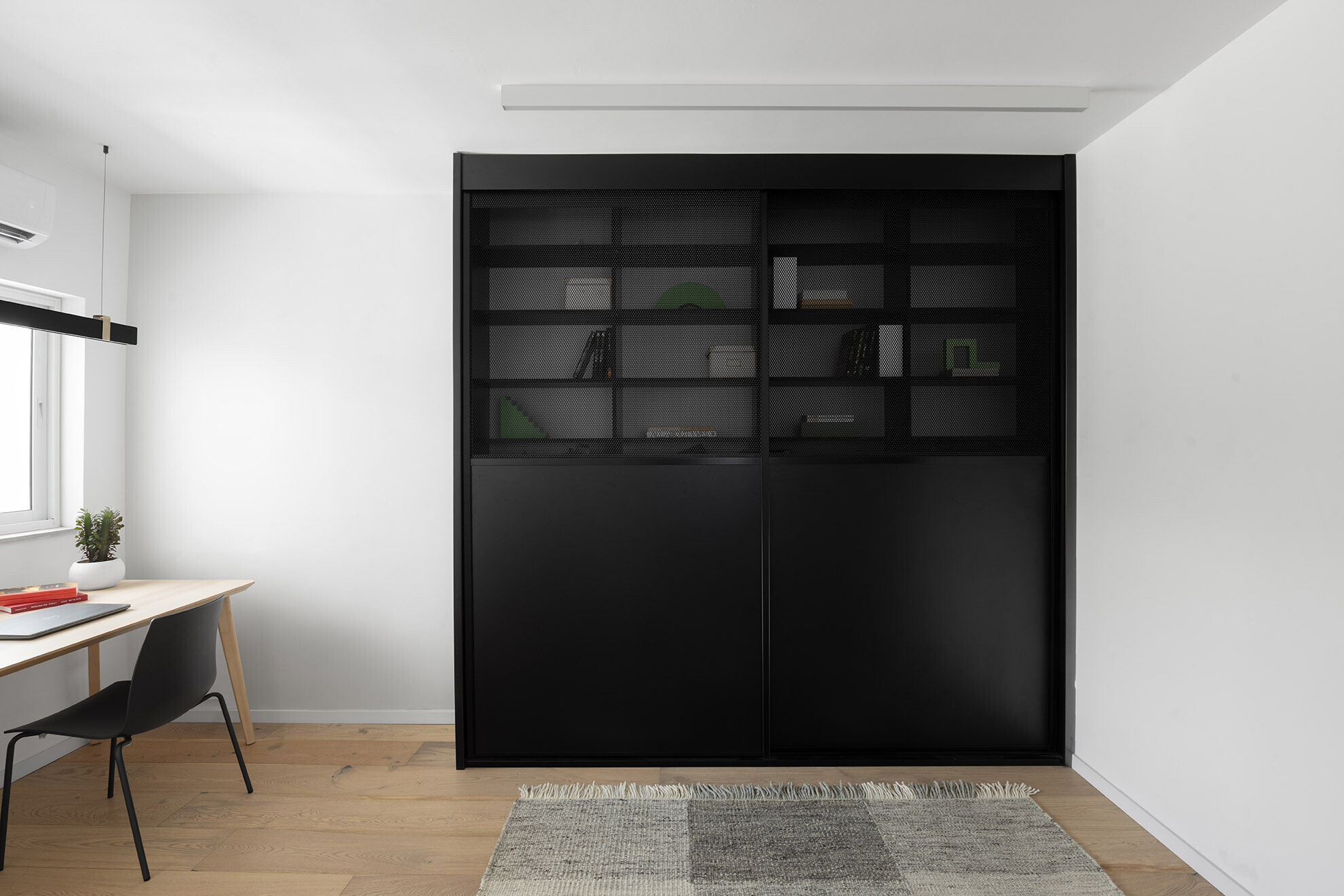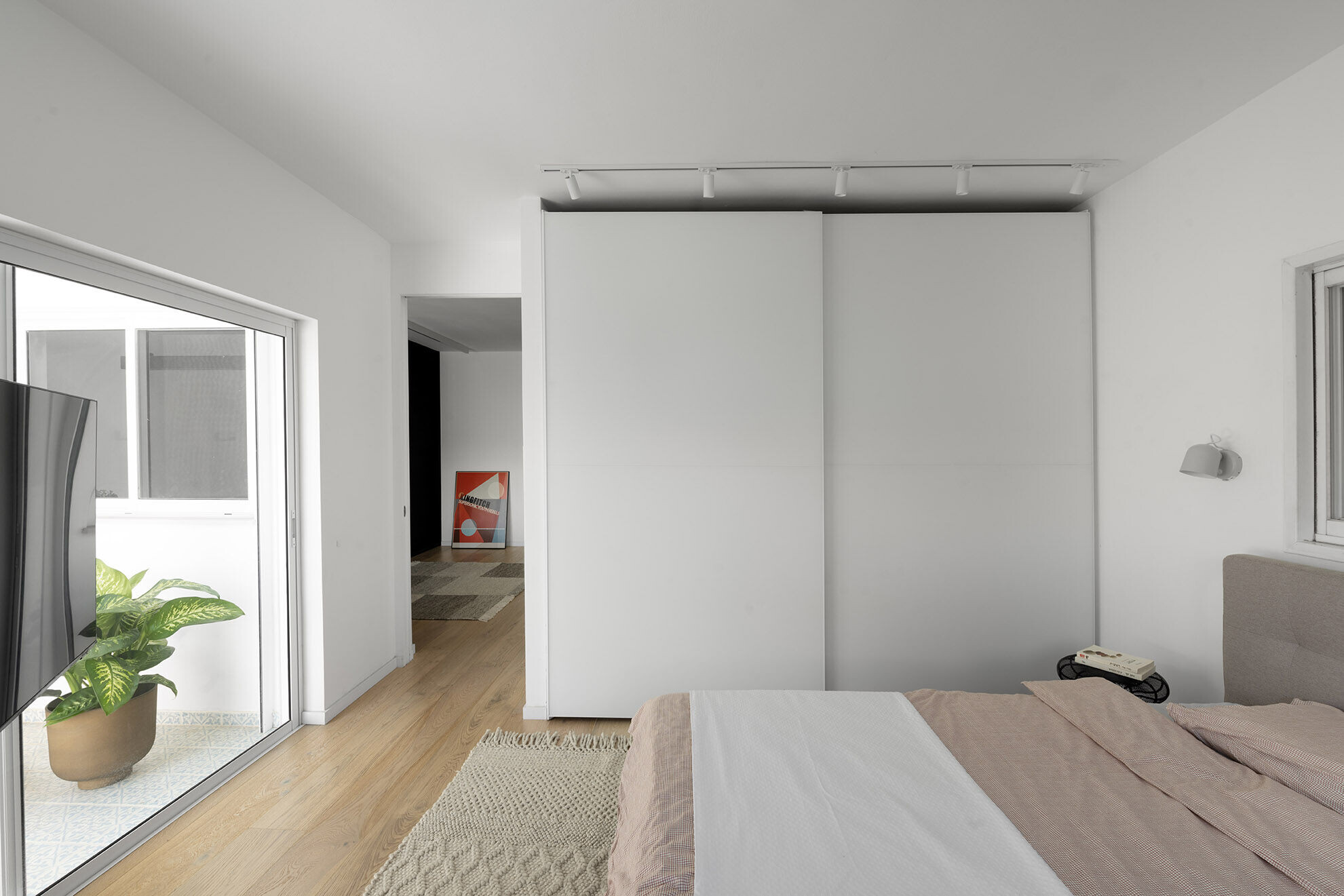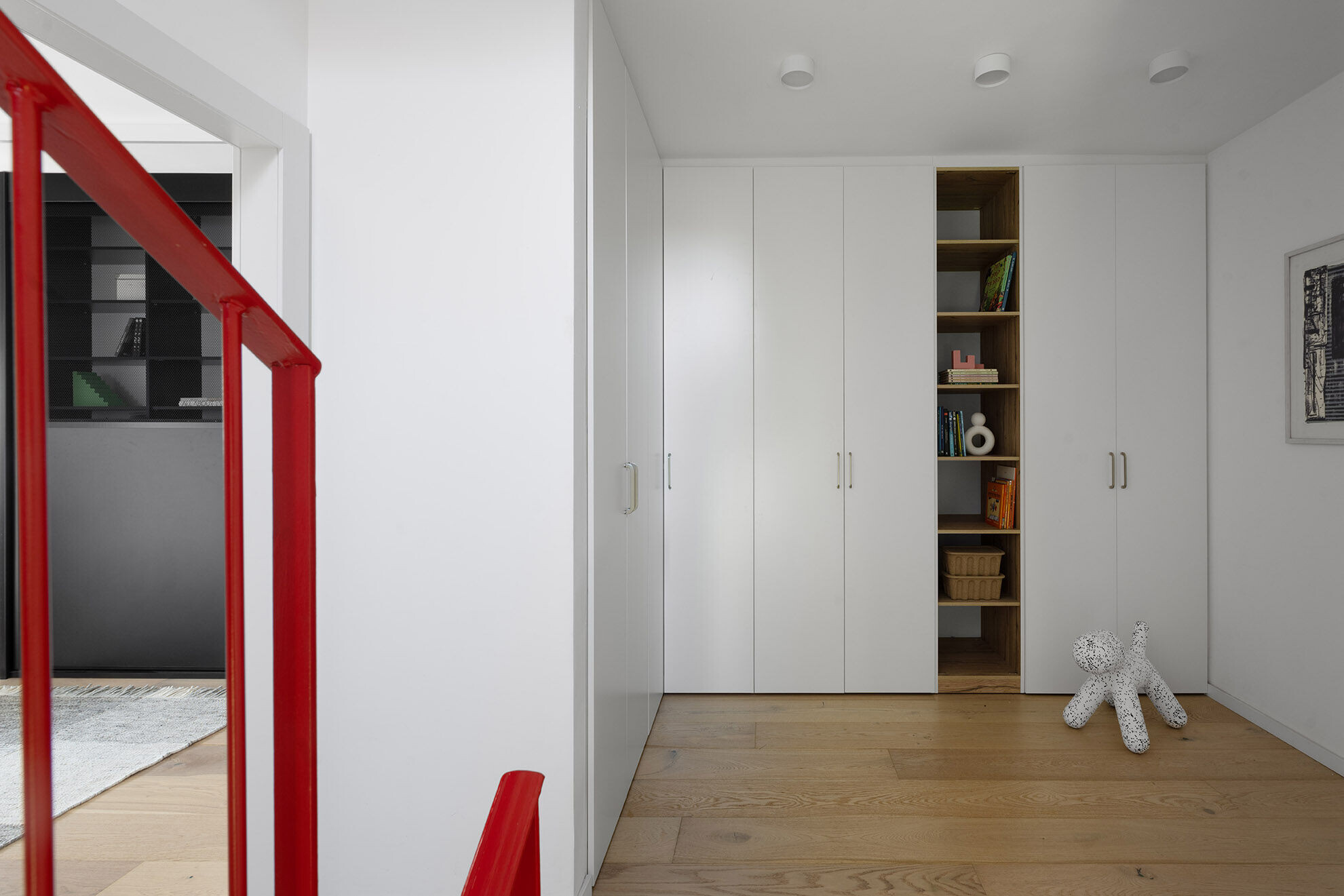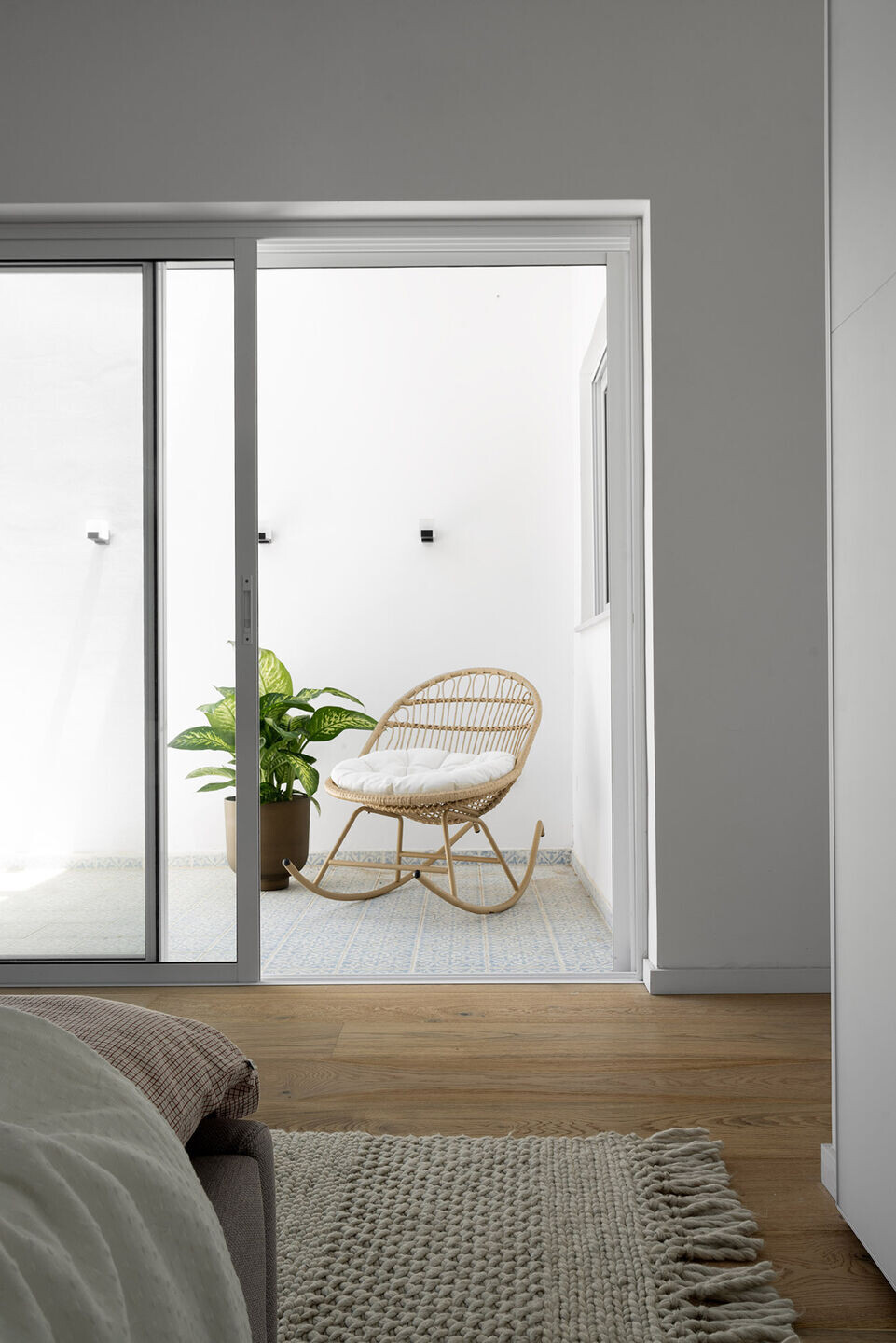 The bench then becomes a white steel library defining the living room space. The second floor is the private area. On one side the kids' room and bathroom and on the other the parents' private space. The entire master bedroom and bathroom were designed from scratch. What once was a corridor leading to two small windowless storage rooms became a bright and spacious home office. By creating an opening in the wall, a window now faces an inner patio and lets light and air into the space. When privacy is needed a floor to ceiling sliding door separates the workspace from the bedroom.