All the fundamental decisions of this interior are architectural. The aesthetics of the project are built from the planning solution. The main tools of design are lines and proportions. We consciously cleared the space of everything else to draw attention to these perfect lines, proportions and textures of natural materials.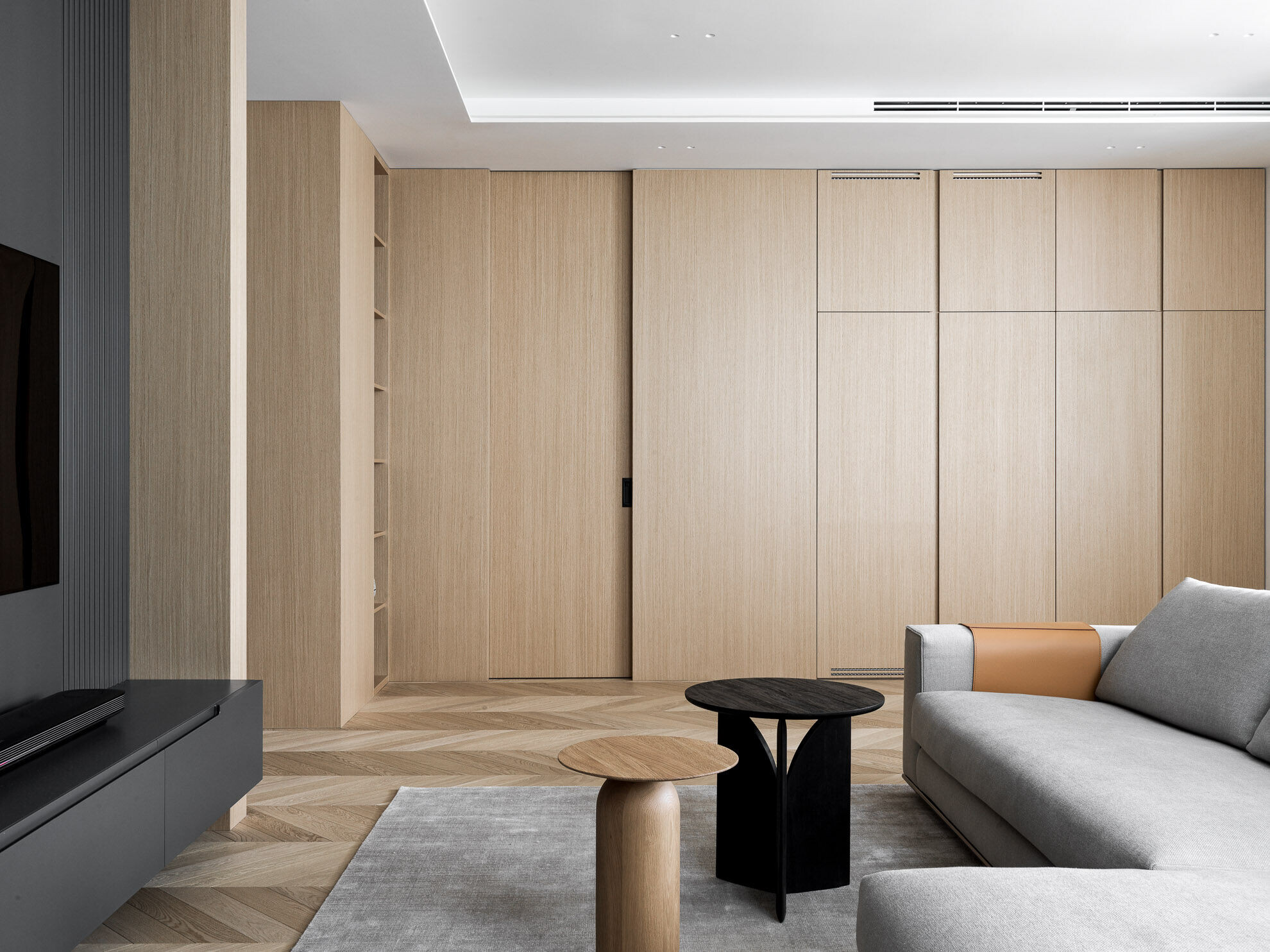 All the technical solutions are concealed and work to enhance the architectural concept. Such as the dynamic ceiling projections, which are designed to match the ventilation and air conditioning system. The design is so laconic that there are no distinctive individual items.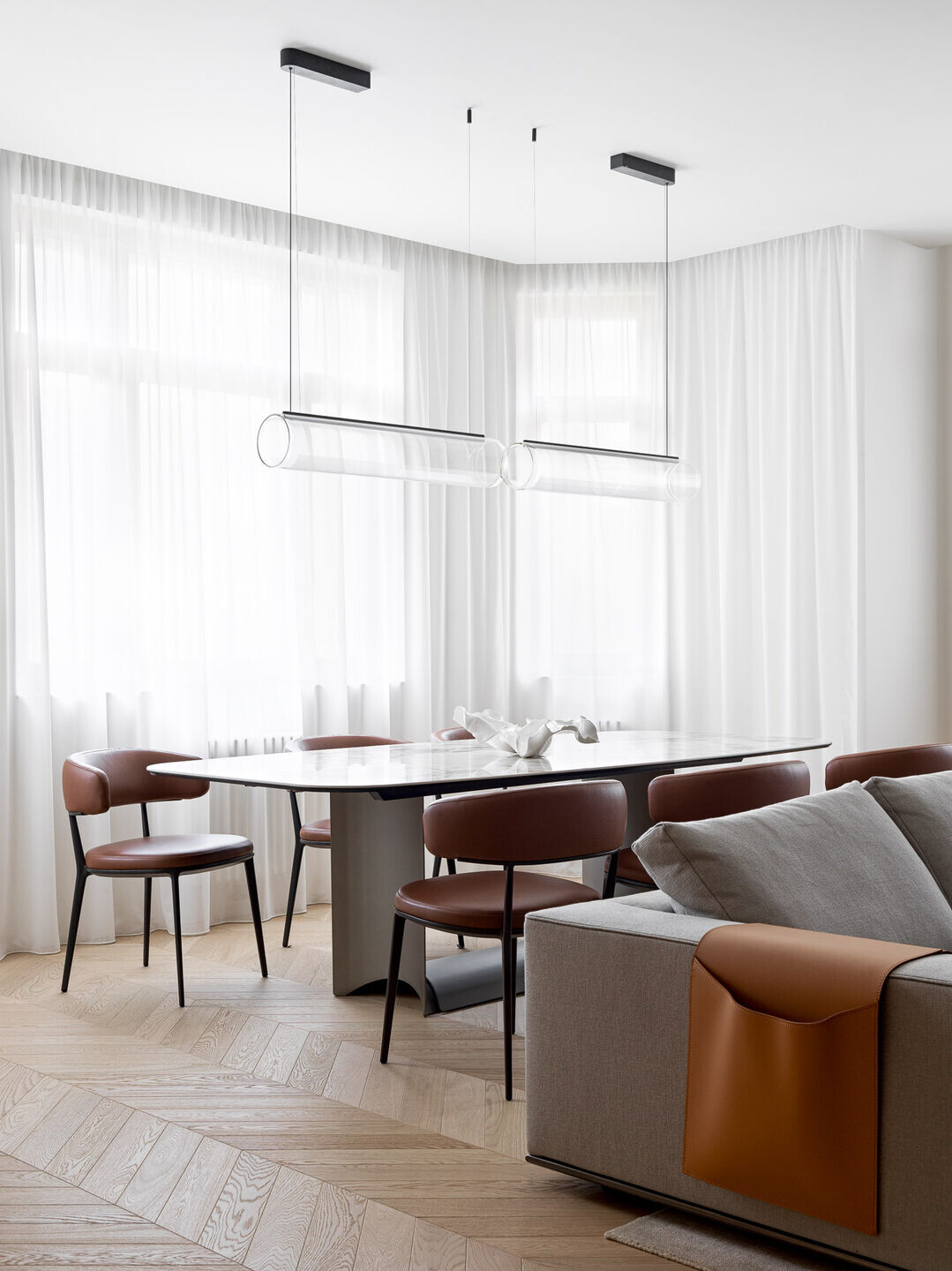 We are proud of the cohesiveness of this very versatile space: a very modern common room for a young family, a master suite, a room for our eldest teenage son and a nursery for the child, as well as the ancillary areas. Each room has its own character and, at the same time, one feels a unified aesthetic that permeates the interior.