Flore Dispensary is a carefully curated cannabis dispensary located in the Castro District of San Francisco with its farm-to-table, Humboldt-grown cannabis, and earth friendly interiors inspired by Humboldt County. Whether it's for medical or recreational use, health + wellness has become even more important these days. Dav Studio's design for the space is to make you feel comfortable coming in and leaving feeling good. Locally made by Hopebuilt, the cross details seen throughout the plywood fixtures is a nod to the universal green cross symbol that indicates a facility that sells medical marijuana.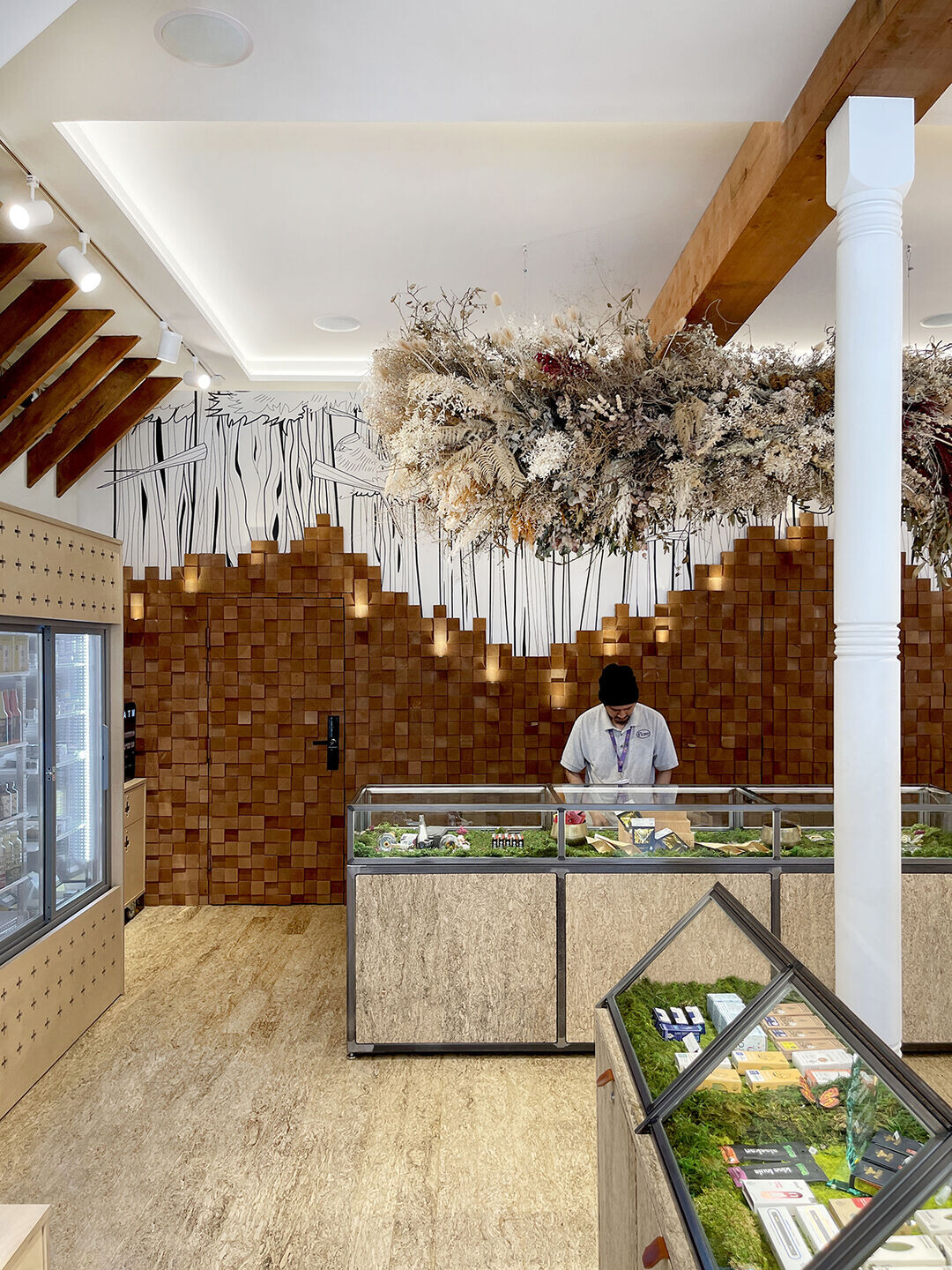 If you've never felt comfortable stepping into a dispensary, you're not alone. Customers will experience a sense of comfort and inclusivity, from the wonderful staff, to all the interesting textures and natural elements that feel familiar. Dav Studio enlisted Woodside Parker Design to help bring the vision to life with the curation of the spectacular floral sculpture made of dried flowers.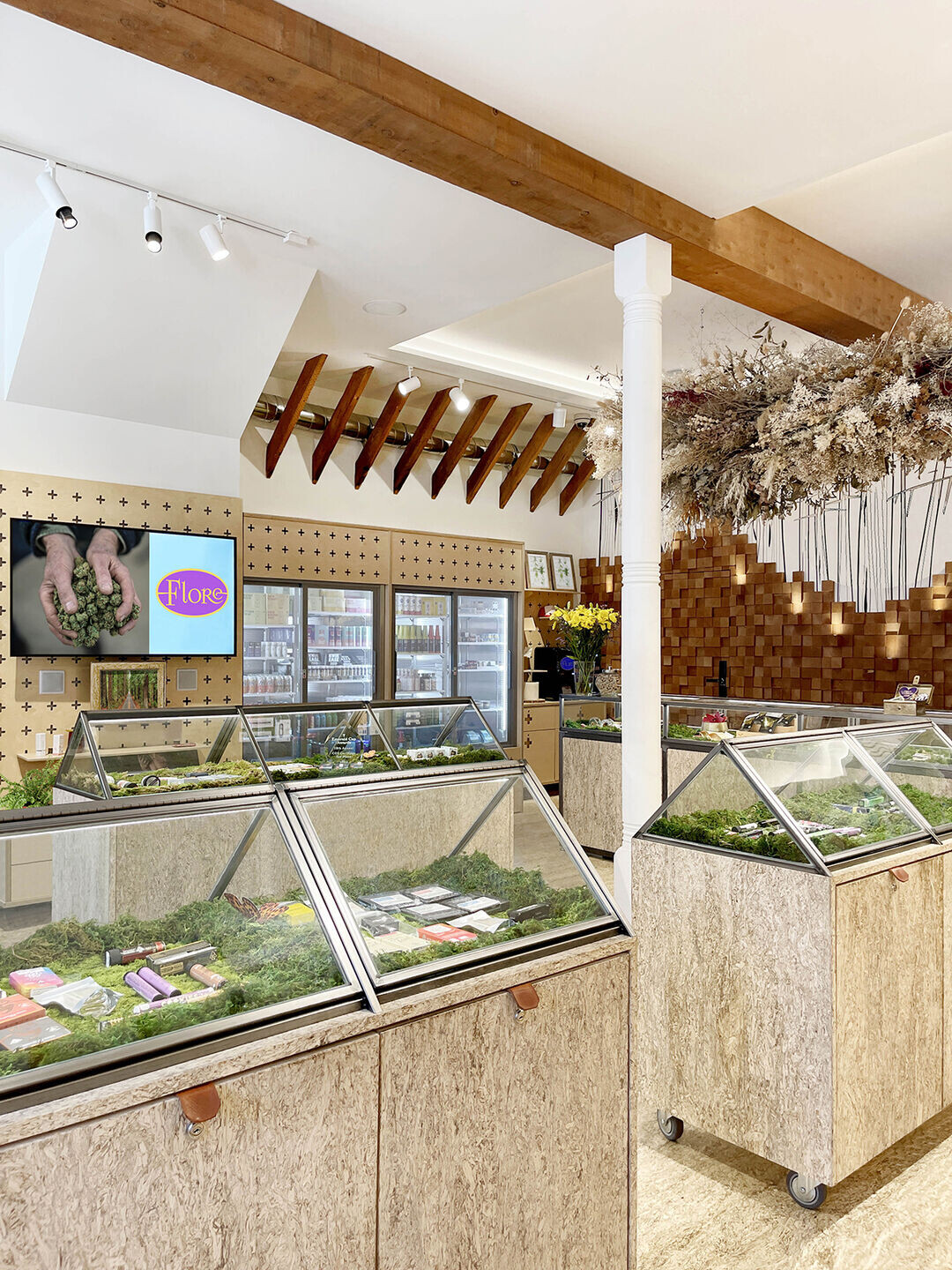 Hemp is among the fastest growing plants on Earth. As you enter the dispensary, your feet will be greeted by flooring made of natural hemp. Flore Dispensary is the first dispensary to be built with HempWood and HempWood Natural Flooring. We also explored using hemp on custom display fixtures made locally by Alexis Moran and inspired by the local boneyards of Humboldt County. Humboldt is best known for its magnificent coastal redwoods. We paid homage with individually cut, 4x4 redwood lumber, stacked in varying depths representing the local lumber yards.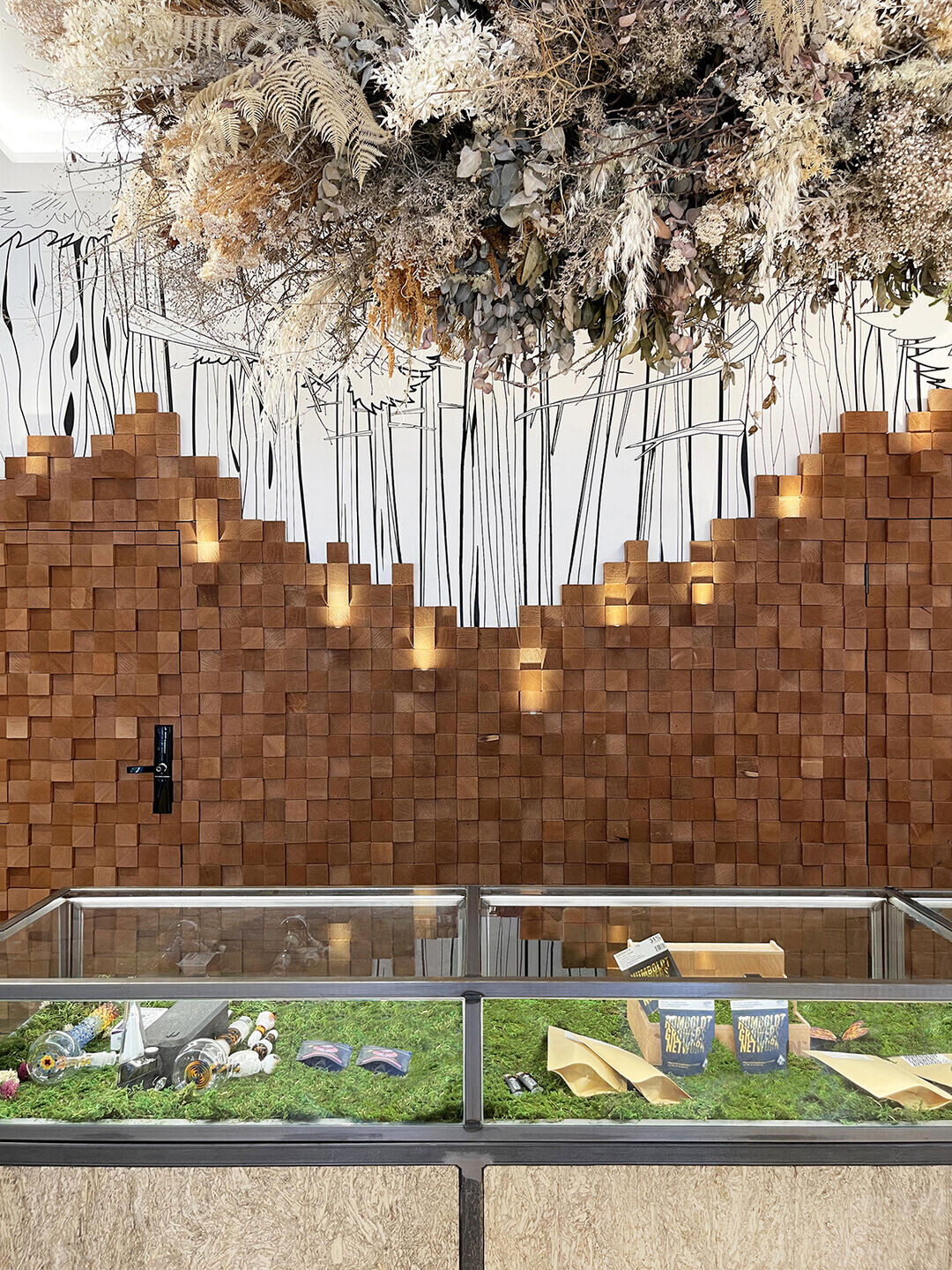 Functionality and flexibility was important. How do we design for a space during Covid times? Covid forced us to think of every solution possible to try and solve for the unknown. Custom mobile fixtures not only display products, but also provide storage solutions. They can be moved around to change the flow, depending on how we want customers to experience the space.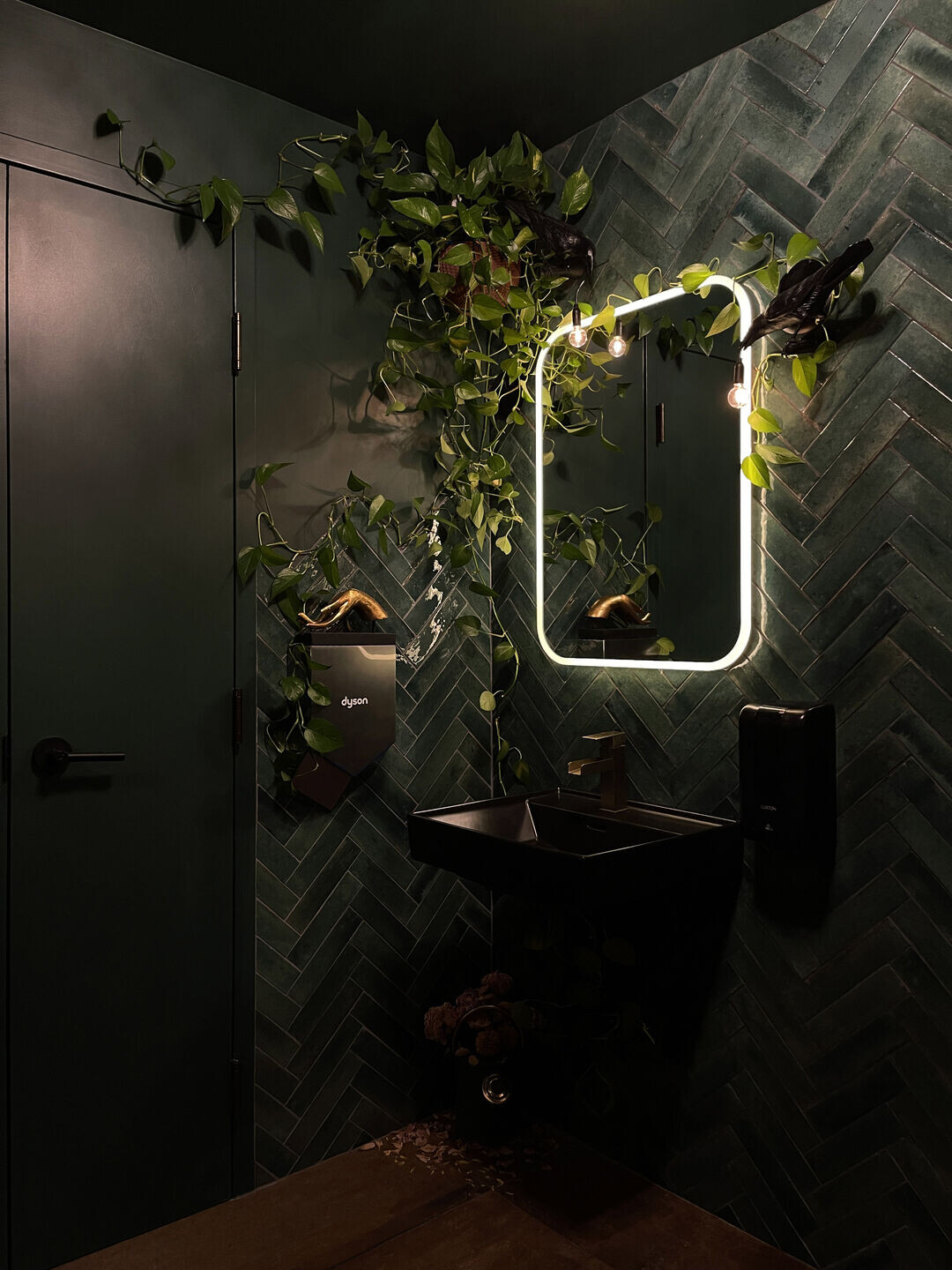 Dav Studio was able to experience Humboldt County through the eyes of locals and cannabis farmers. We visited farms and various towns throughout and were blown away by how beautiful it all was. A hidden gem. Behind all the amazing redwoods, lies the hidden beauty and glamour of Humboldt County. Seen here is a private RR for staff only. A spa-like environment evoking a sense of calmness, healing, and wellness. Green herringbone inlay tiles provide texture as well as a nod to the redwood leaves as if you were taking a break in nature.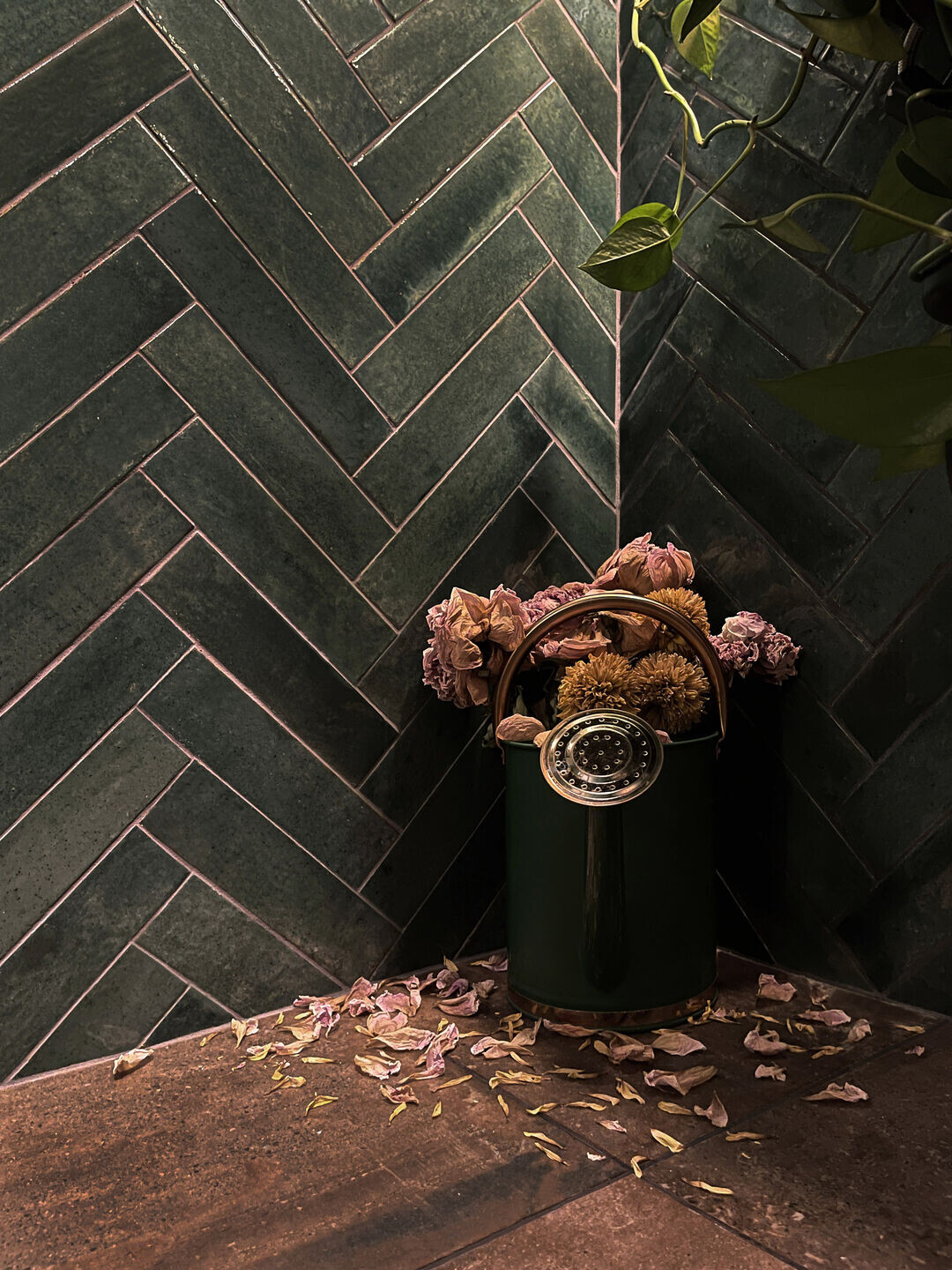 Team:
Architects: DAV Studio
Other participants: Woodside Parker Designs, Alexis Moran, Hopebuilt, CMH Integrated
Photographer: Kroeun Dav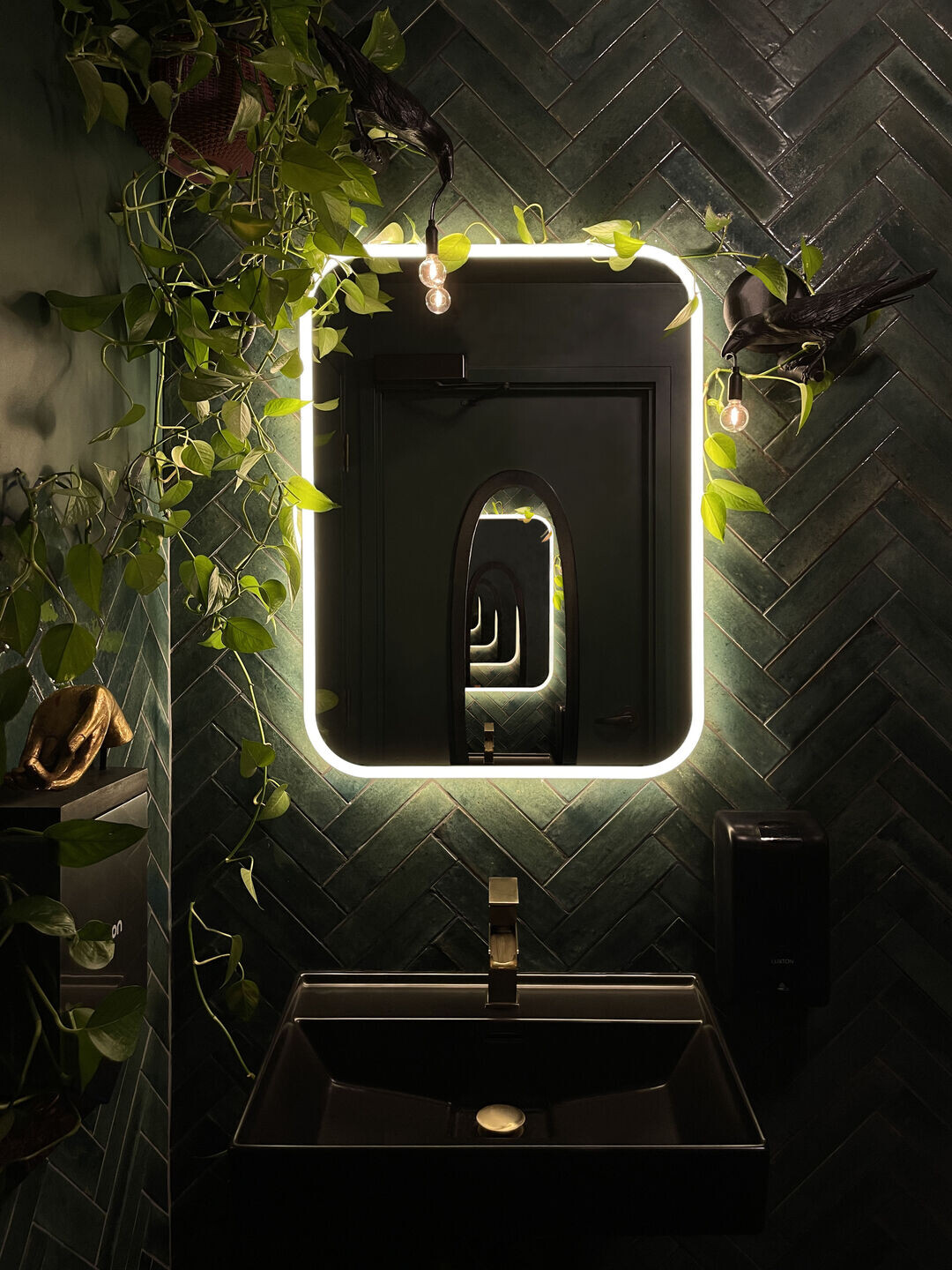 Materials used:
Custom Fixtures: Baltic Birch Plywood, Hemp, Glass, Metal
Wood Flooring: Natural Hemp, Hempwood
Tiled Flooring: American Clean, Union Rusted Brown Porcelain, Daltile
Wall Tiles: Remedy, Herbal, Daltile
Paint: Roycroft Bottle Green, Sherwin Williams
Pure White, Sherwin Williams