This residence near Snowmass, Colorado is located on an 11.76 acre sagebrush and scrub oak covered site, rests at the base of a steep curving ridgeline to the northwest, and transitions to a gentle sloping grade to the southeast while overlooking Snowmass ski area and the White River National Forest. To provide seclusion and privacy, the residence is purposefully placed at the interior of the site among existing aspen groves, scrub oaks, sage and several large spruce trees.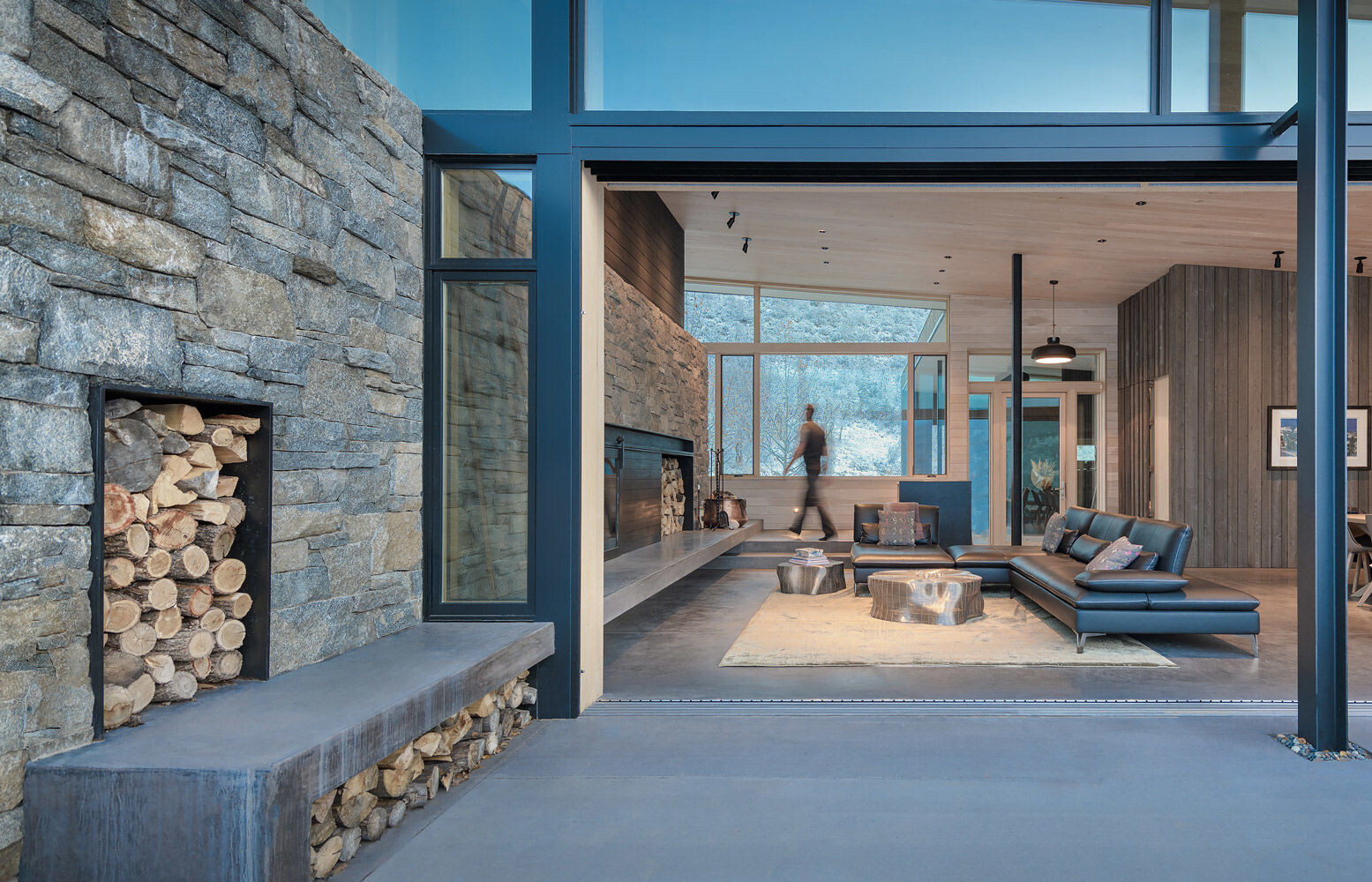 The project goals are to maximize views from interior spaces and engage the immediate landscape through the artful integration of the building with the sloping grade. Orienting the residence on an east/west axis prioritizes the primary views to the South of Snowmass, Garrett Peak, and the pastoral Snowmass Creek Valley. Individual program elements are physically pulled apart allowing them to adapt to the existing landform. Unifying these separated elements is a singular sloped roof that parallels natural grade further reinforcing the buildings relationship to the existing topography. This allows the landscape to flow beneath the roof and between building elements creating various covered outdoor spaces. At these locations, interior spaces extend into the landscape layering together the experience of site and architecture.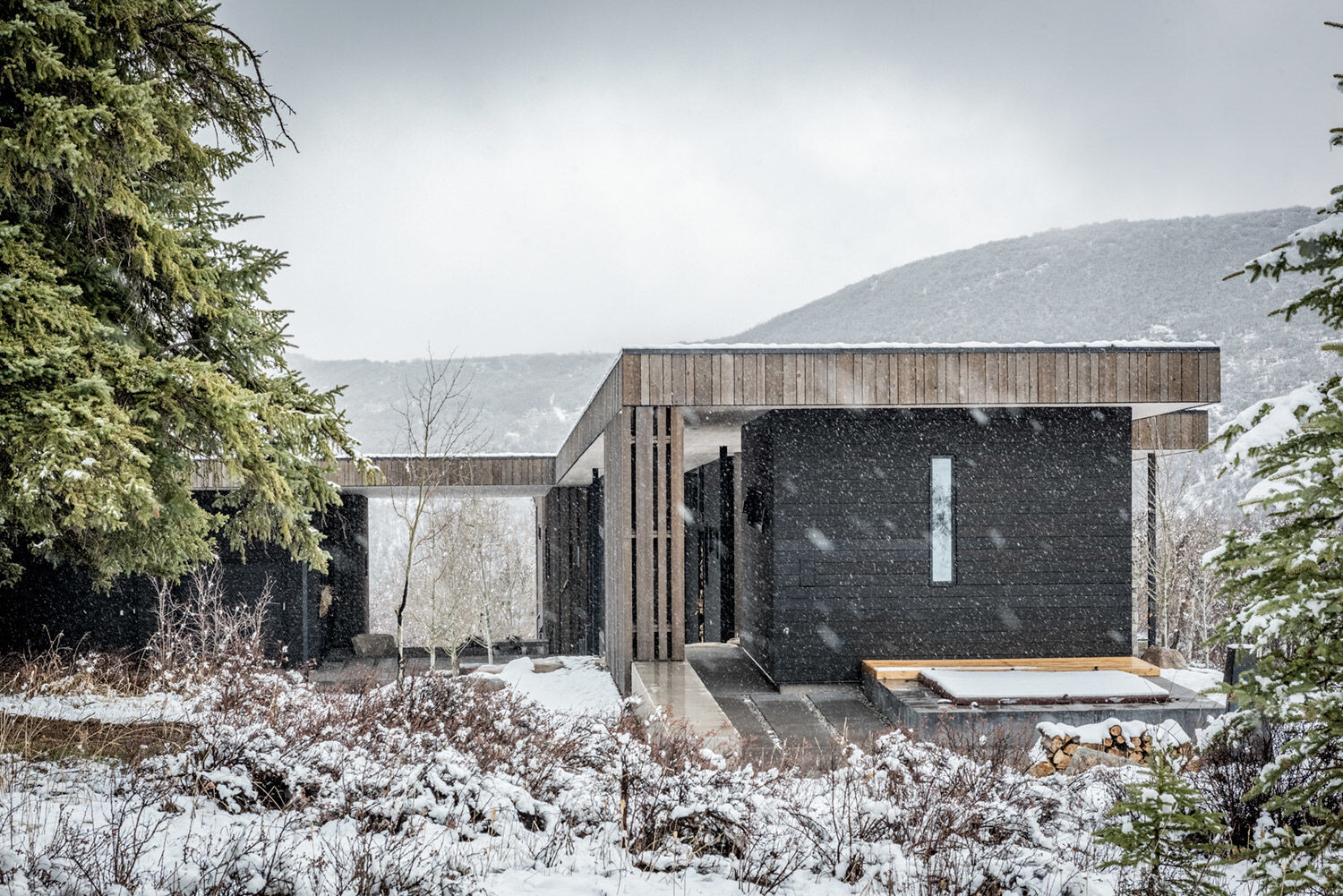 MAIN CONCEPTS
To pull the house apart to allow the landscape to flow in-between.
The gentle slope of the land is mimicked by the roof plane.
The roof material is a singular material.
Two constant materials: Wood + Concrete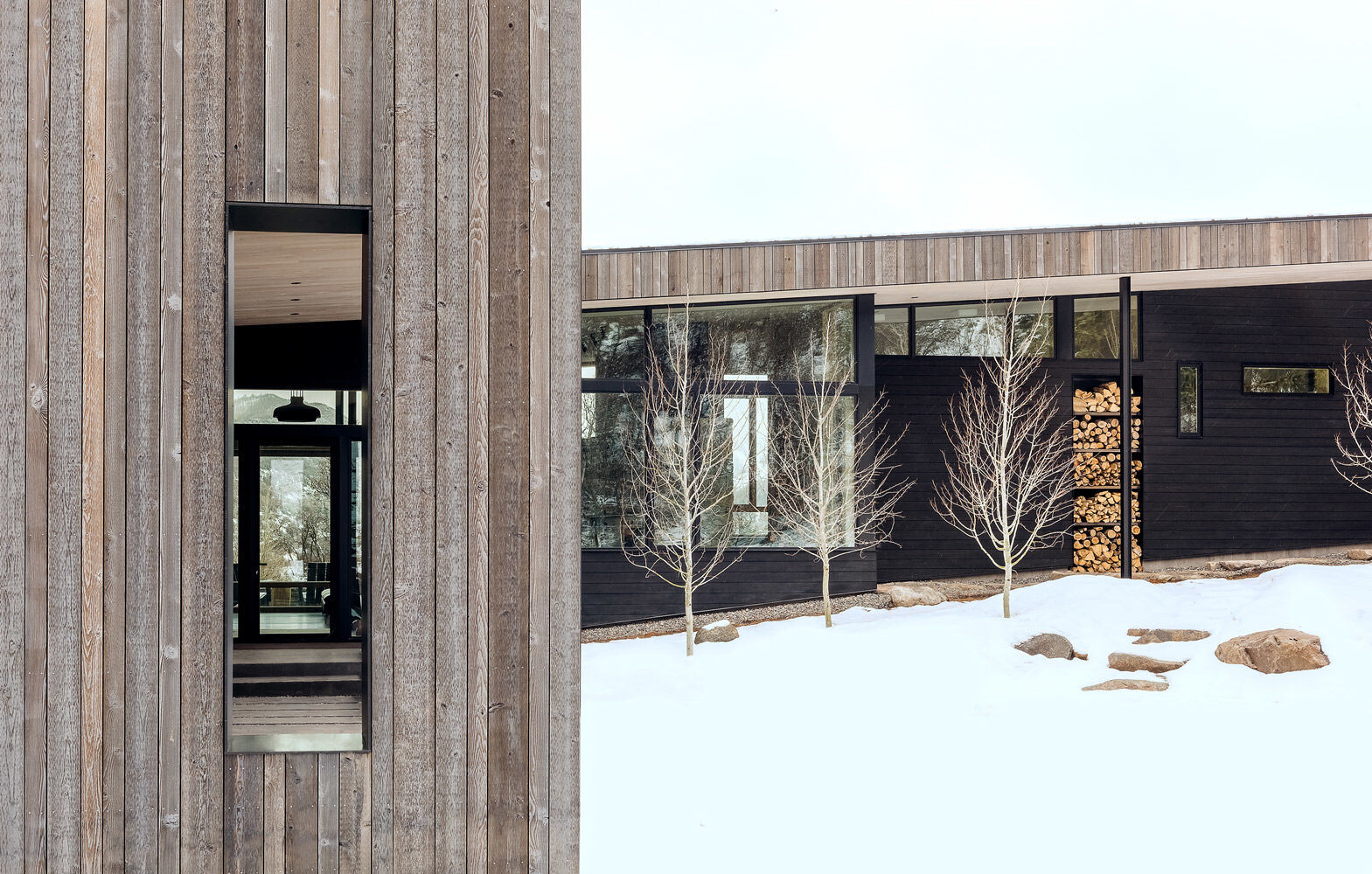 PROJECT GOALS
•Historic Cabin in Norway as a generational precedent
•"Natural landscape should exist directly against the house"
•Strong interior to exterior connection with panoramic views.
•Interiors are quiet and natural
•The feel of a one-bedroom cabin for two / convertible living spaces
•Family is important and entertaining is something these owners enjoy doing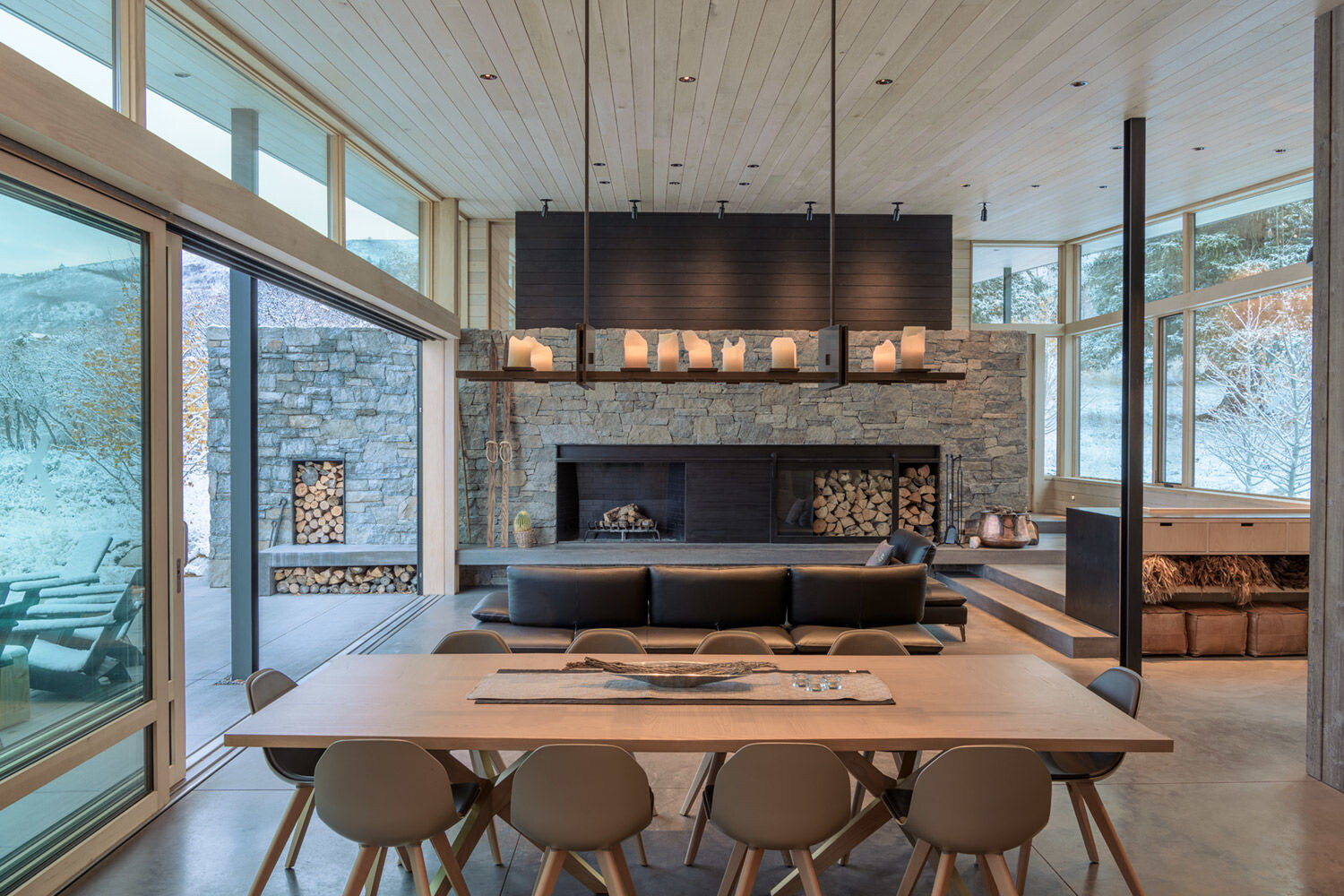 DETAILS
•Stair Detail
Taking the main concepts of the project, plus some of the exterior details and bringing into the home. Concrete flows through the house and gently steps down into the guest wing. The idea of pulling the concreate off the wall finish was a response on how the design team handled details on the exterior. For example, the idea of pulling the house a part to allow the landscape to flow inbetween can be seen in some of our exterior concrete details. A gap was left to reinforce the idea of landscape moving through architecture on a macro and micro level.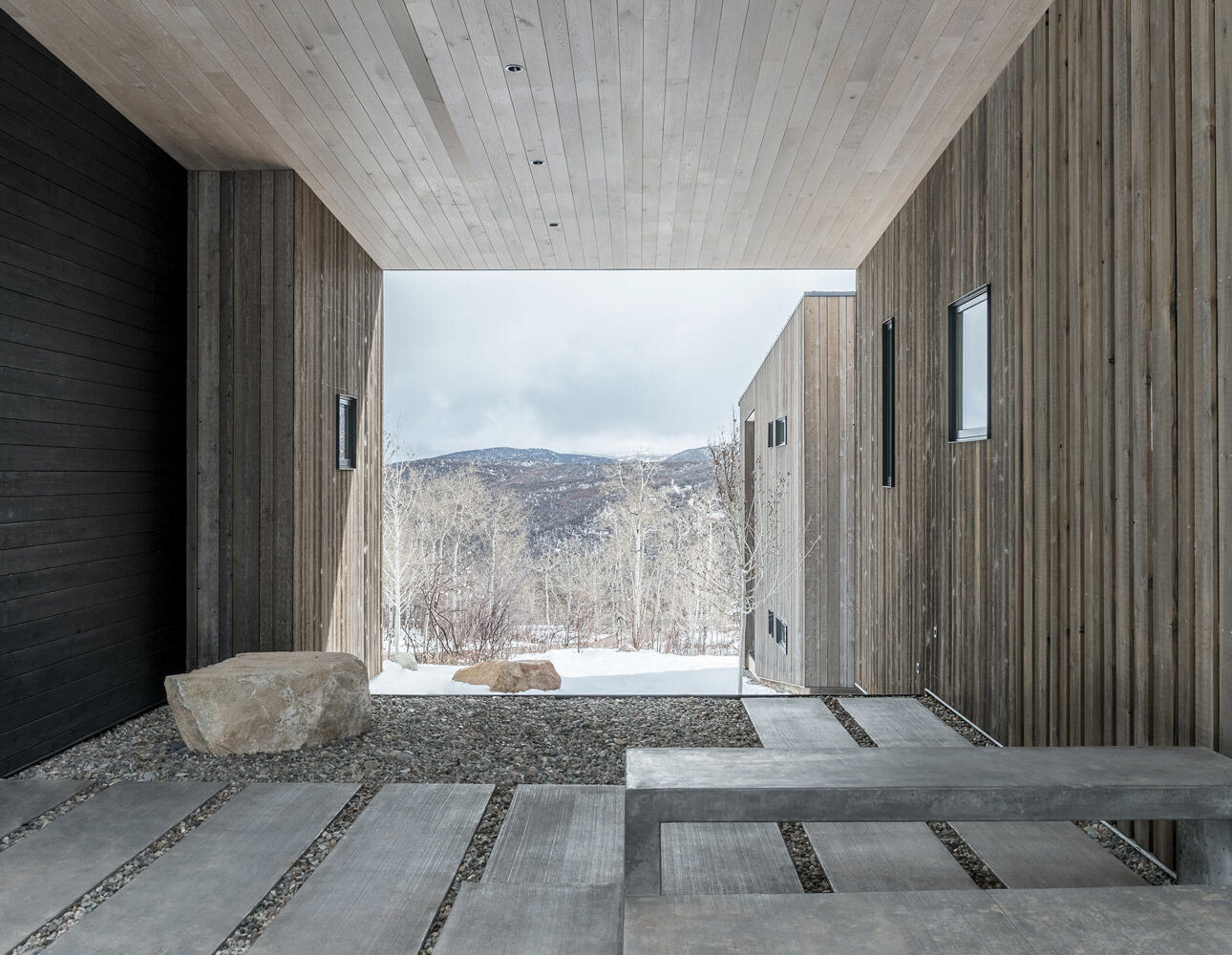 The wood bleacher seating was the design solution to finding programmatic ways to integrate extra storage and creating other opportunities to gather within the home for activities like reading a book or playing a game.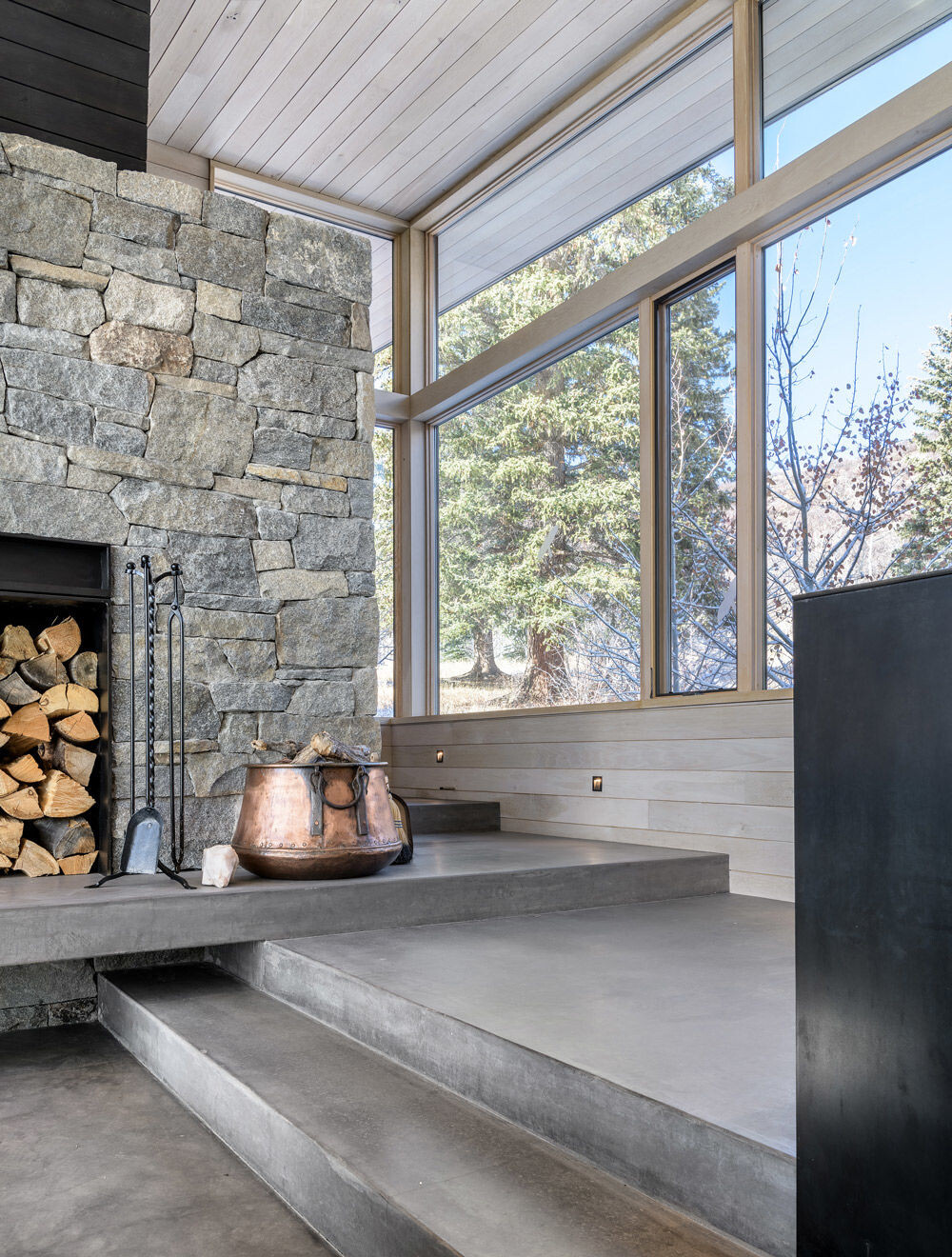 •Convertible Guest Bathroom
•Custom designed candle chandelier made of steel & real candles
•Two varieties of White Oak are used creating a monochromatic interior pallet and subtle distinctions