What else can you place on your suburban area if you already have a large cozy house? The architects of our team were tasked with designing a small freestanding personal spa block, which, during the work on it, turned into a guest house.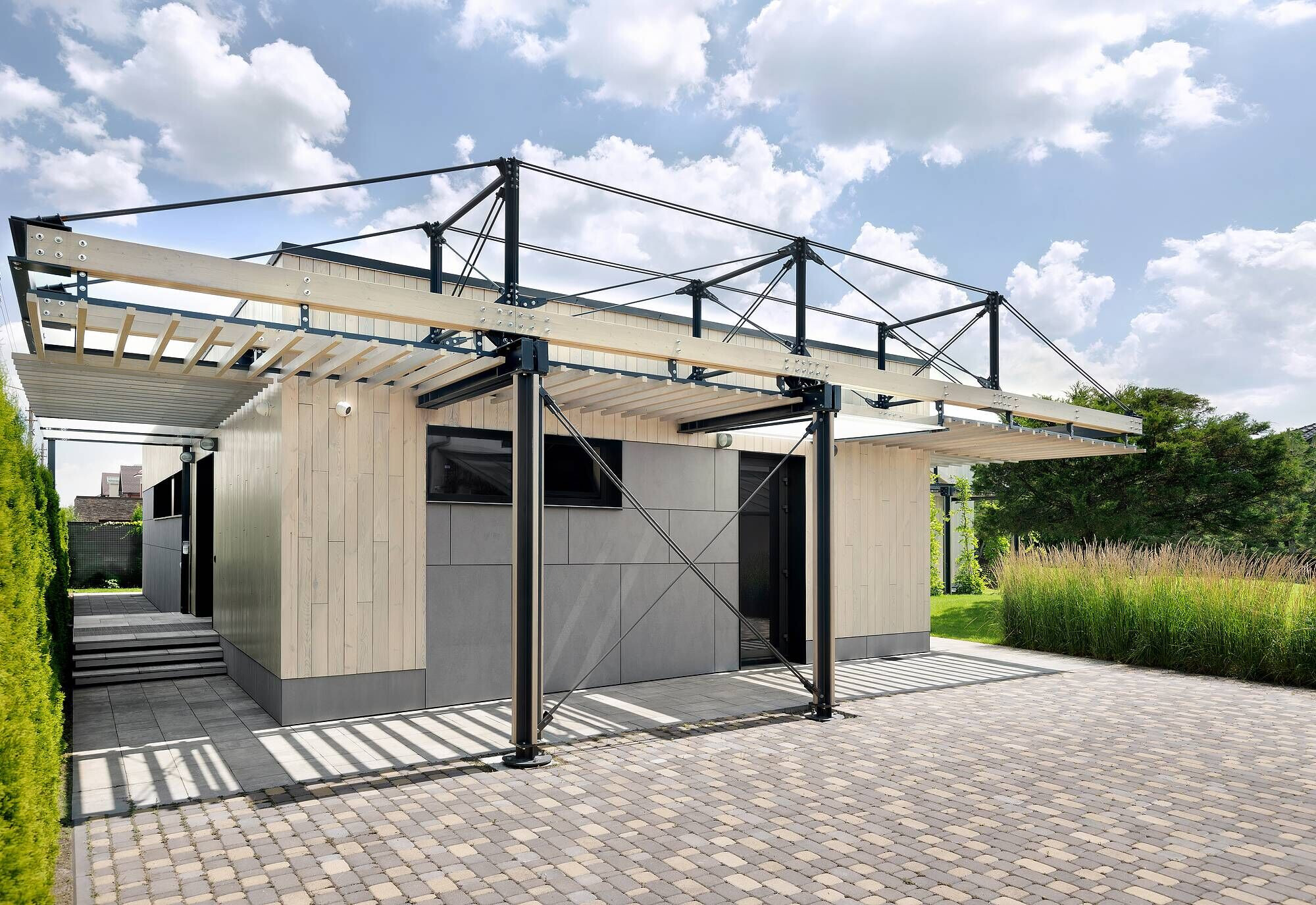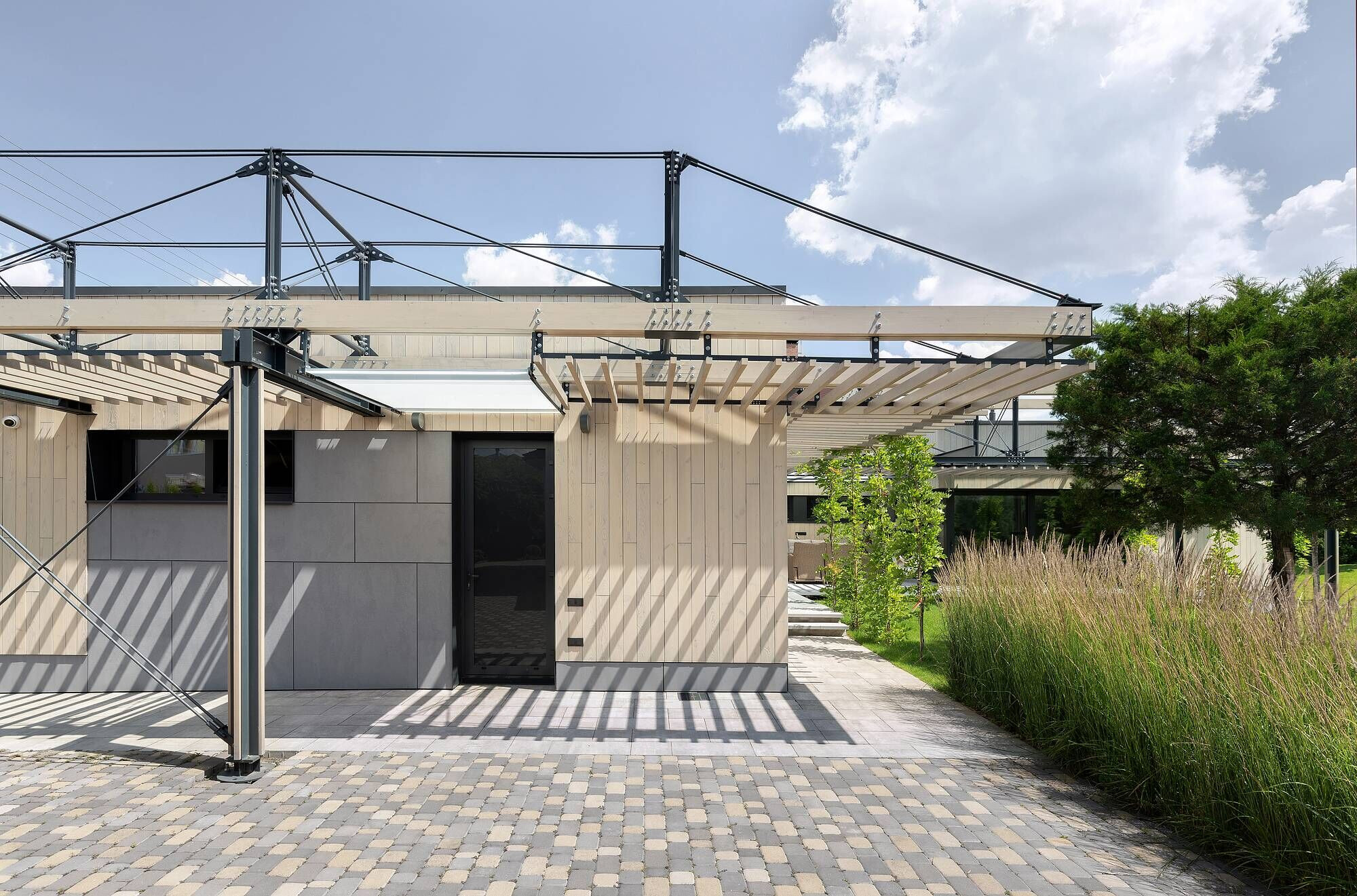 The guest house has: an entrance hall, a kitchen-living room, a small bedroom, a relaxation room with a jacuzzi, a hammam, a bath room, an exercise equipment area, a spacious shower area, a massage room, a storage room, two bathrooms and a covered terrace. The living room has its own accent – this is a composition consisting of a real stove and a fireplace made of natural travertine.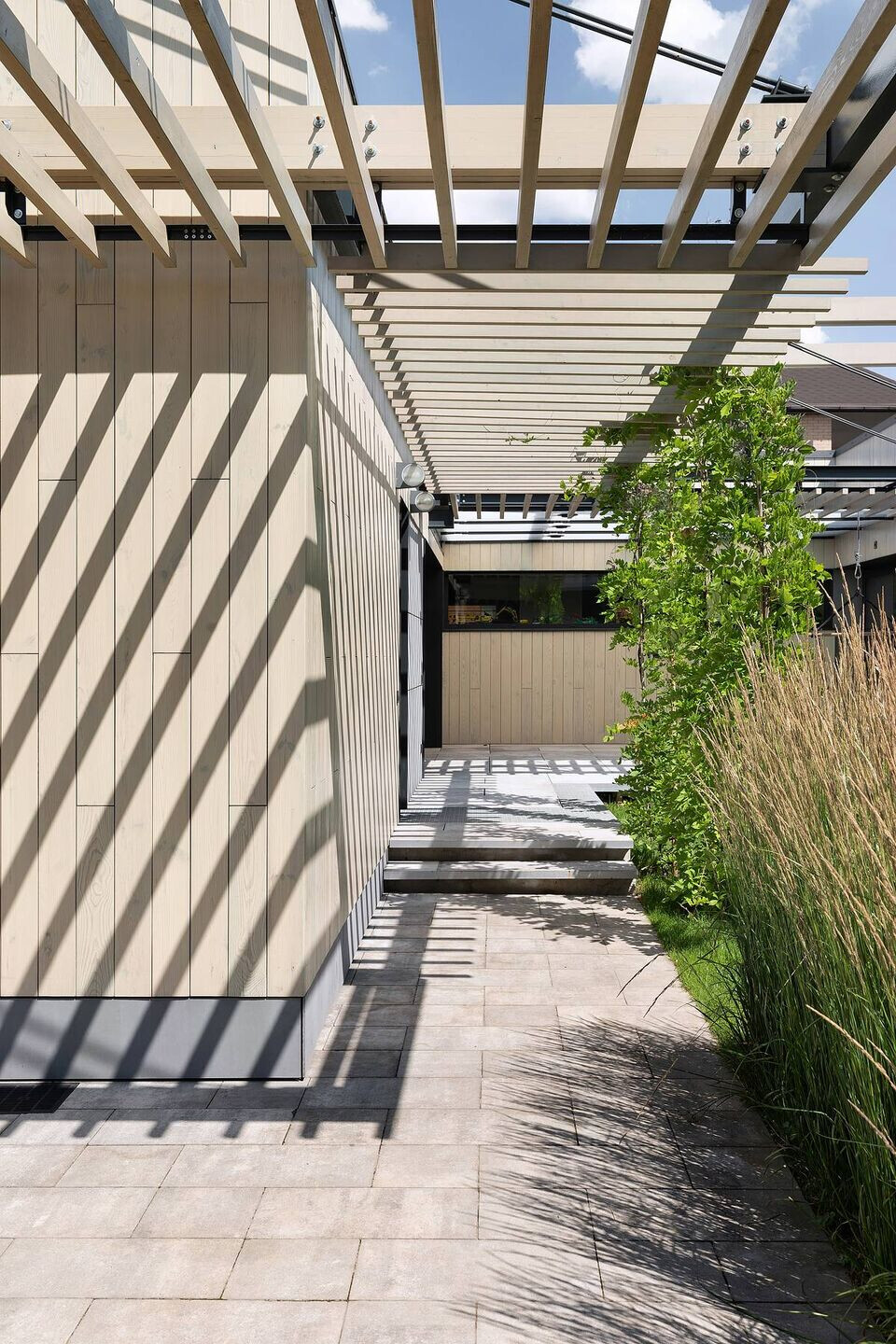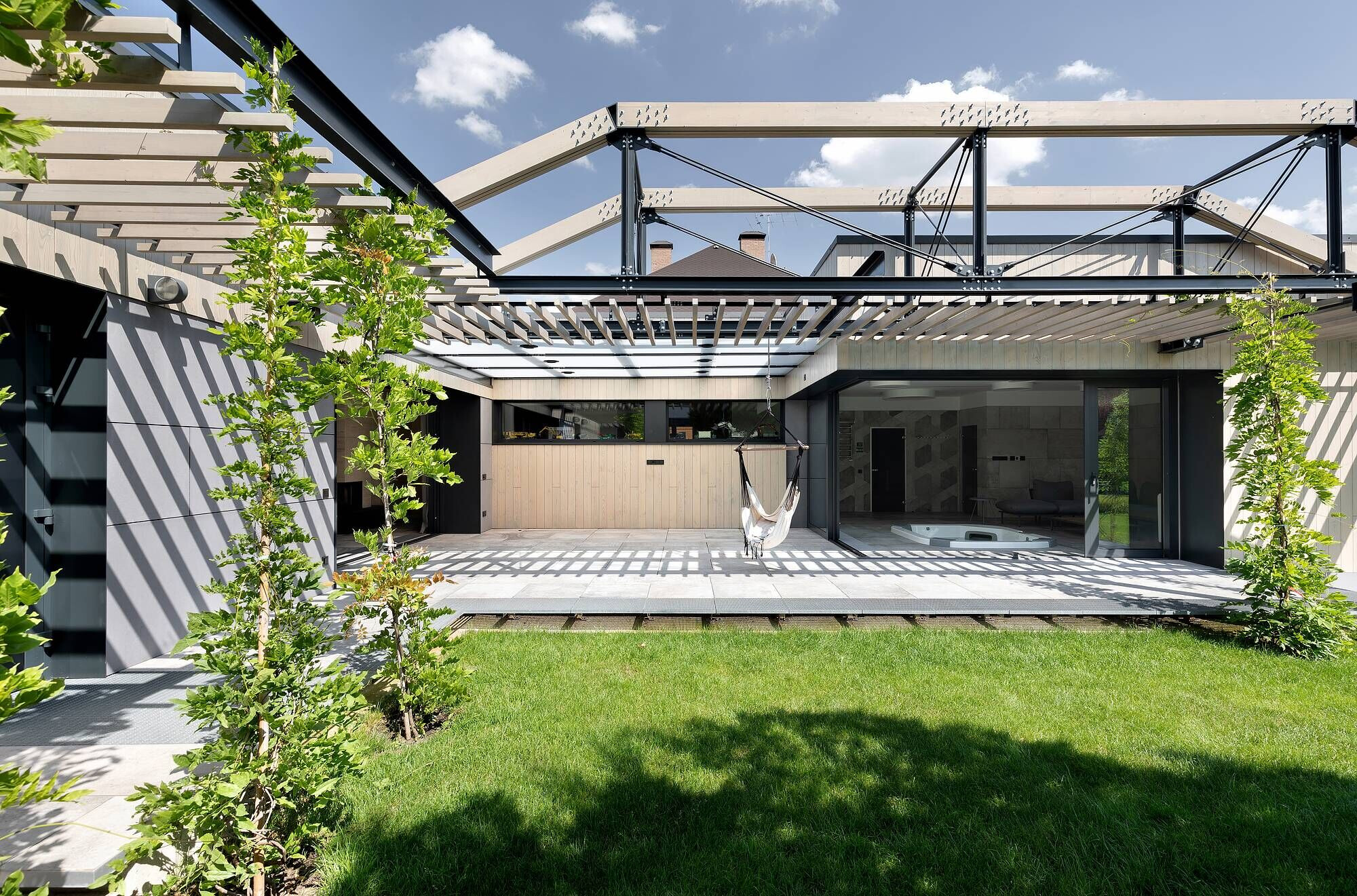 It also has a TV with an audio system and a projector, a built-in bar and a kitchen.A feature of the facade of the guest house is a load-bearing timber-metal truss that holds awnings over the entrances and the terrace. The terrace itself is partially covered with sun-protective wooden pergolas and translucent milky glass, into which lamps are cut through specially designed elements by our architects.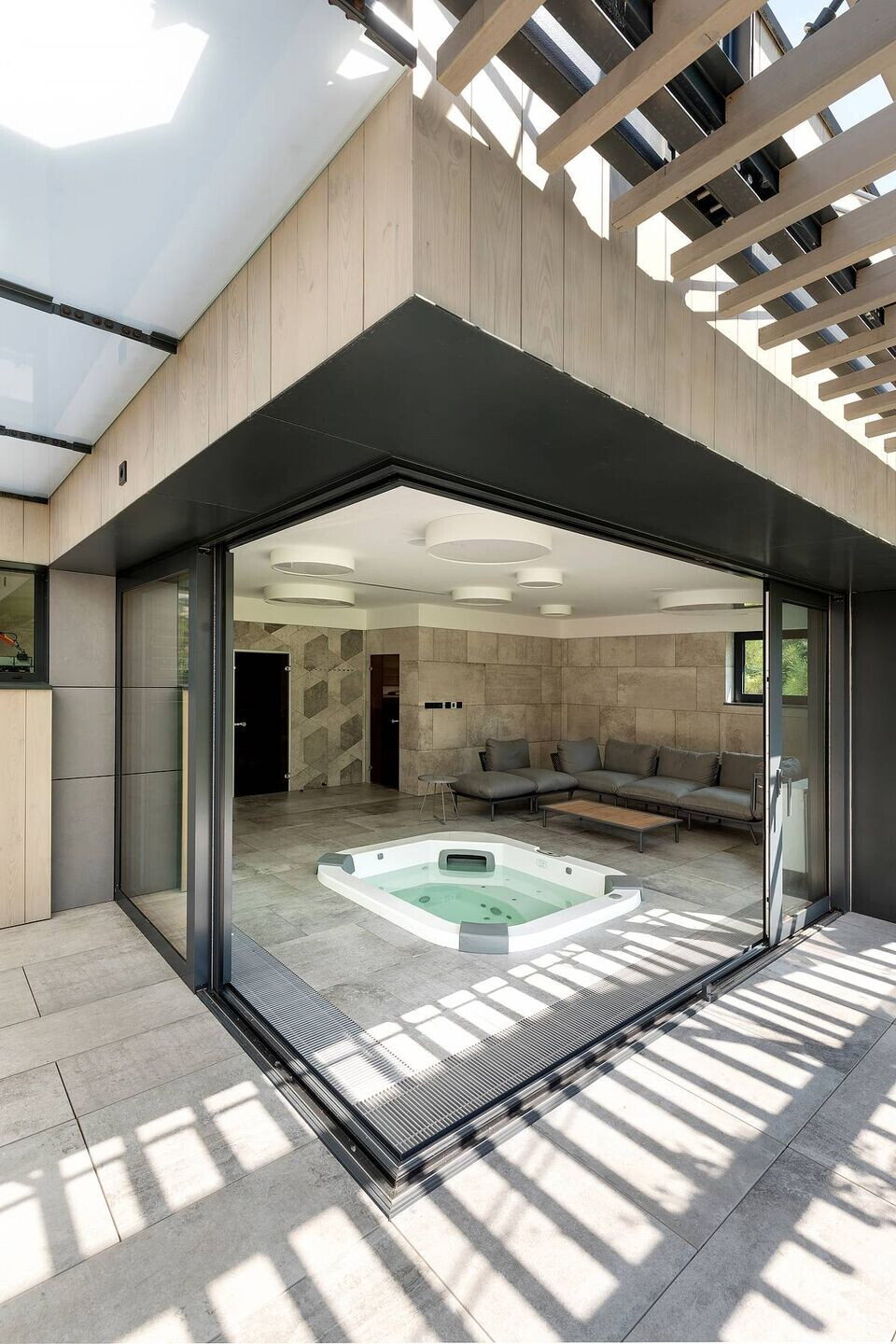 The spacious terrace can be combined into a common space with the living room in warm weather thanks to the large glass sliding system and with the relaxation area of ​​the spa part, which opens up a whole glass corner! The very covering of the terrace hovers over the site and has special metal cleaning grates along the contour.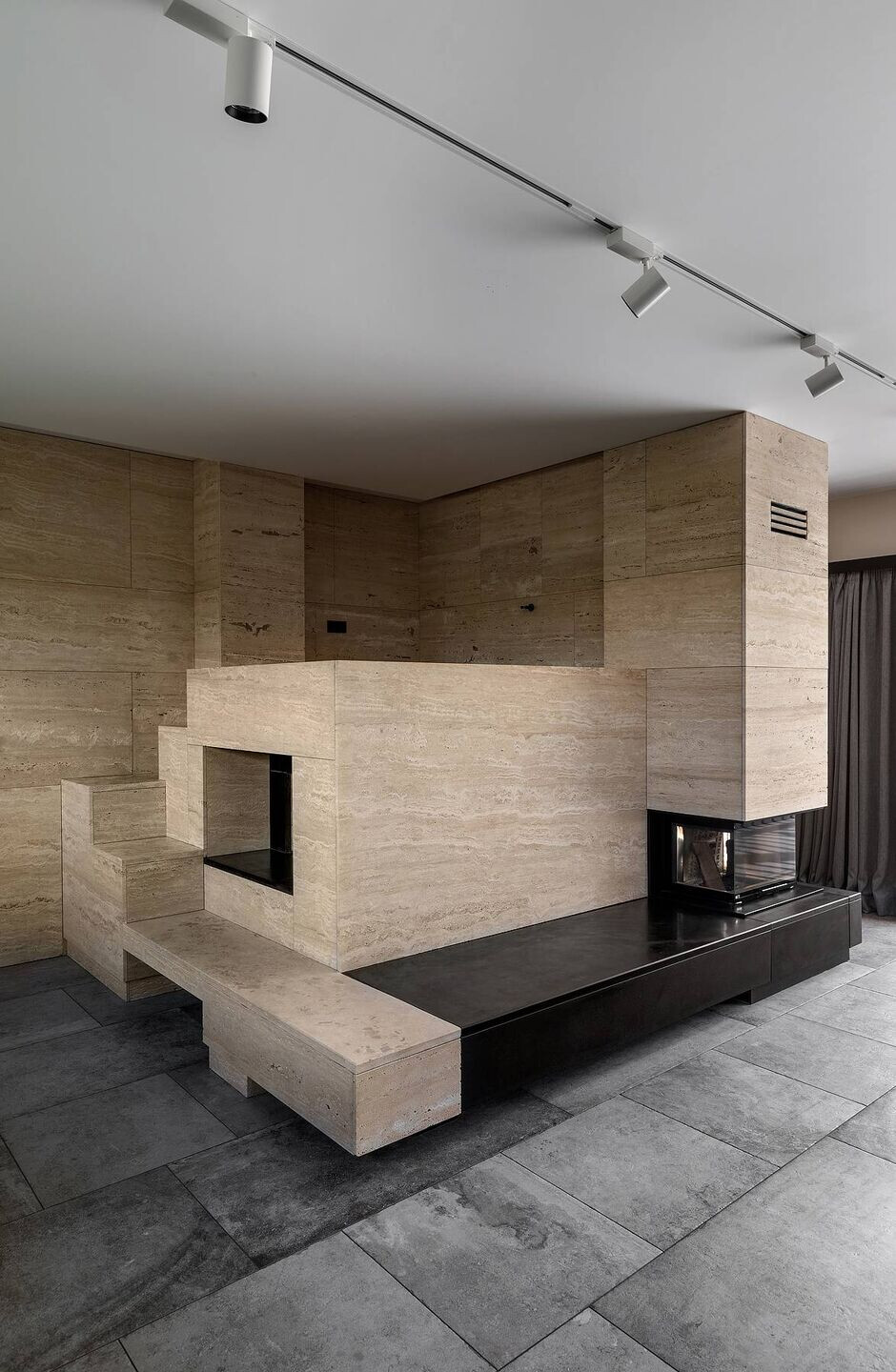 Natural warm materials – travertine stone, wood, combined with landscaping create a cozy and relaxing atmosphere in the house.