This is the project for the restaurant Gurumê, which specializes on Japanese cuisine. The name is a witty play of the word 'gourmet' and aims to emit a feeling of simplicity and sophistication, concept which the office sought to carry through to the design.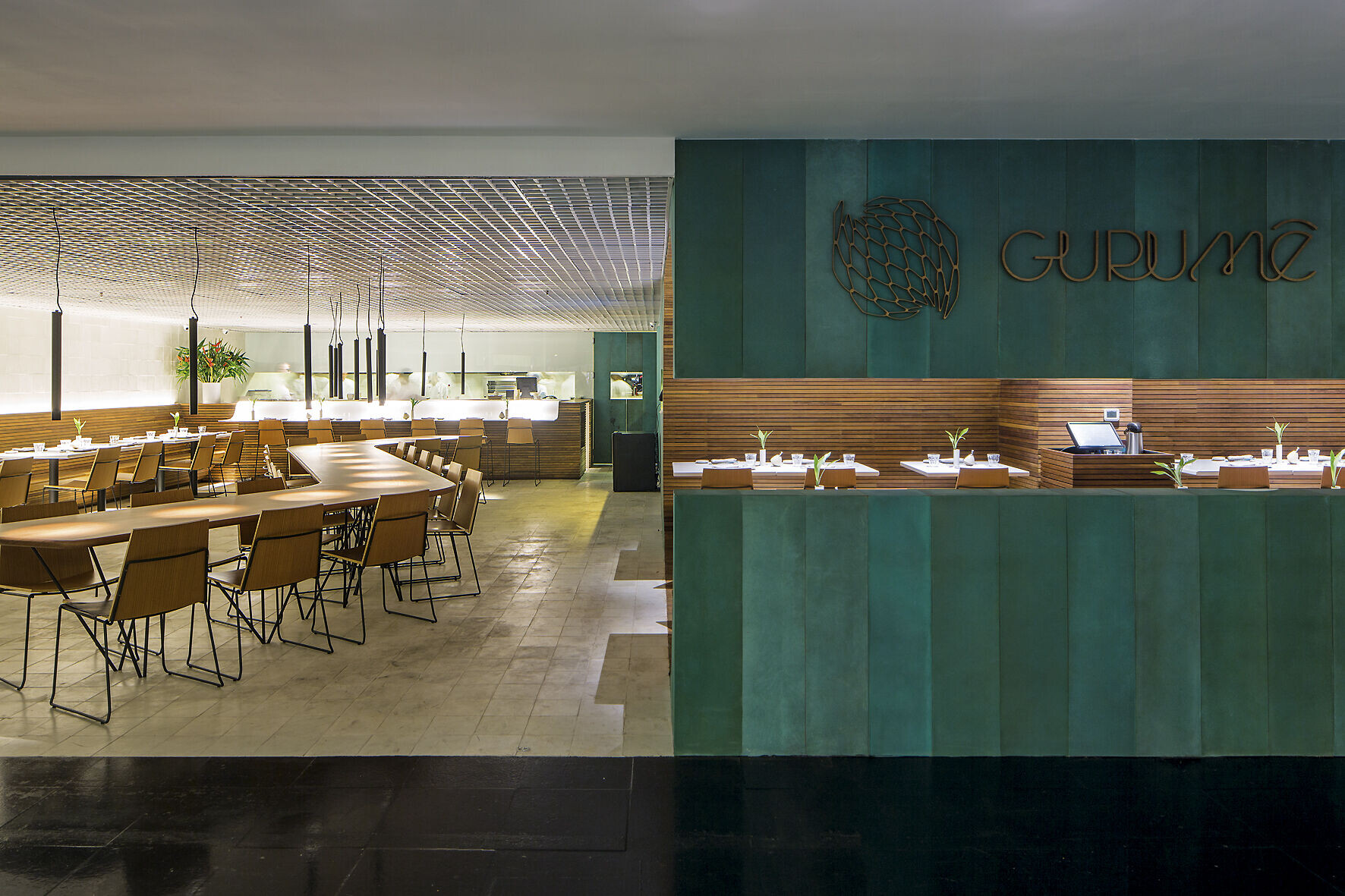 The joining of two continuous rooms produced three space with distinct atmospheres: the main hall, the private spaces and the traditional sushi bar. The largest of these contains a collective table with a winding shape that stimulates people's interaction. The 'private' space is formed by a tunnel structured by a succession of geometrically defined porticoes cladded with thin slabs of cumaru timber. Towards the back one finds the sushi bar, comprising of Corian table tops where the client is invited to watch the dishes being prepared.
The materiality of the project, a combination of oxidized copper and timber, was a choice seeking to evoke feelings reminiscent to fishing world: its culture, its boats and its ships. Meanwhile, the hydraulic tiles found on the floors are all hand-crafted and neutral to guarantee the focus rests on the colors of the wood and oxidized copper.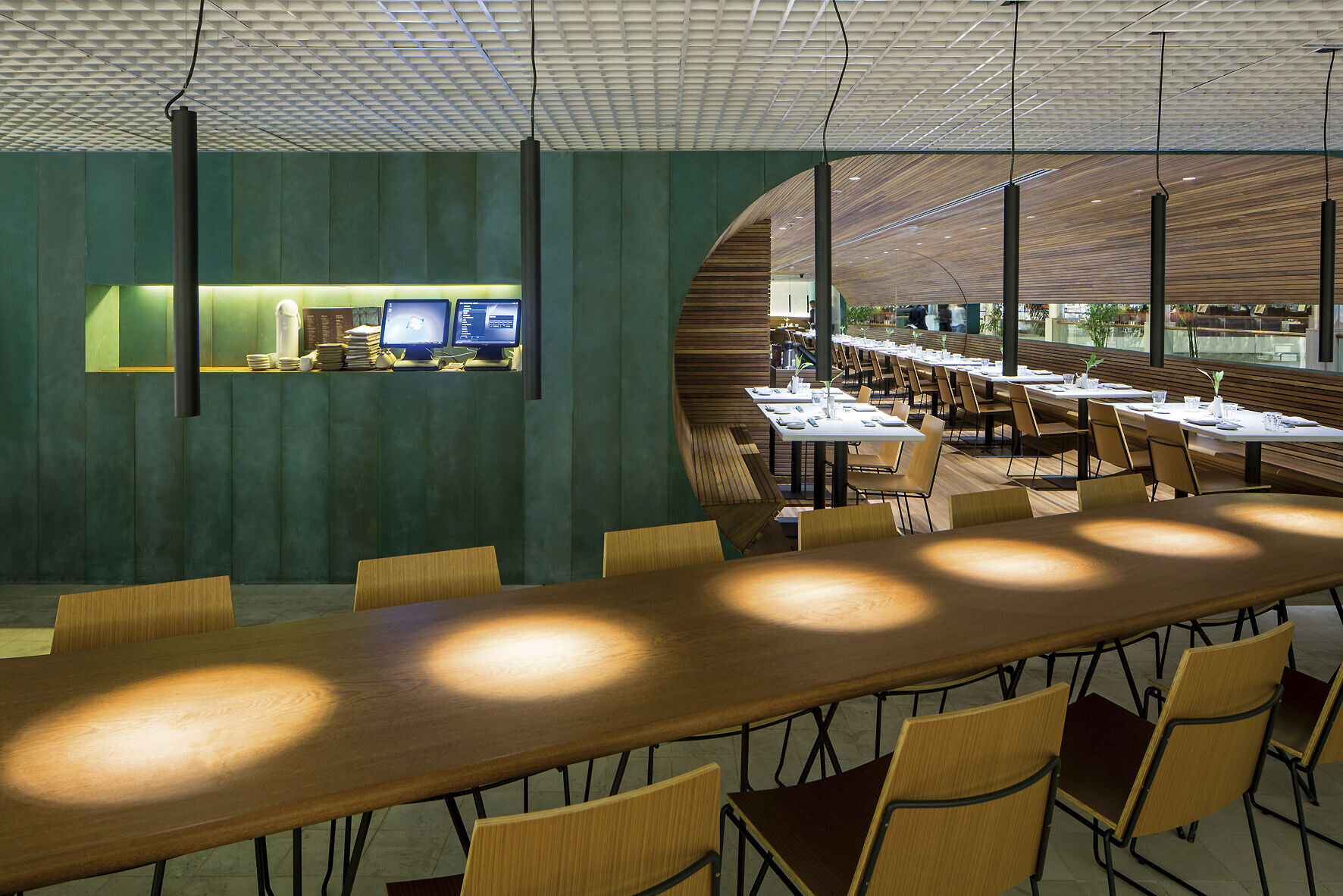 Location: Rio de Janeiro, RJ
Built Area: 150 m²
Beginning of the Project: 2013
Conclusion of he Construction: 2014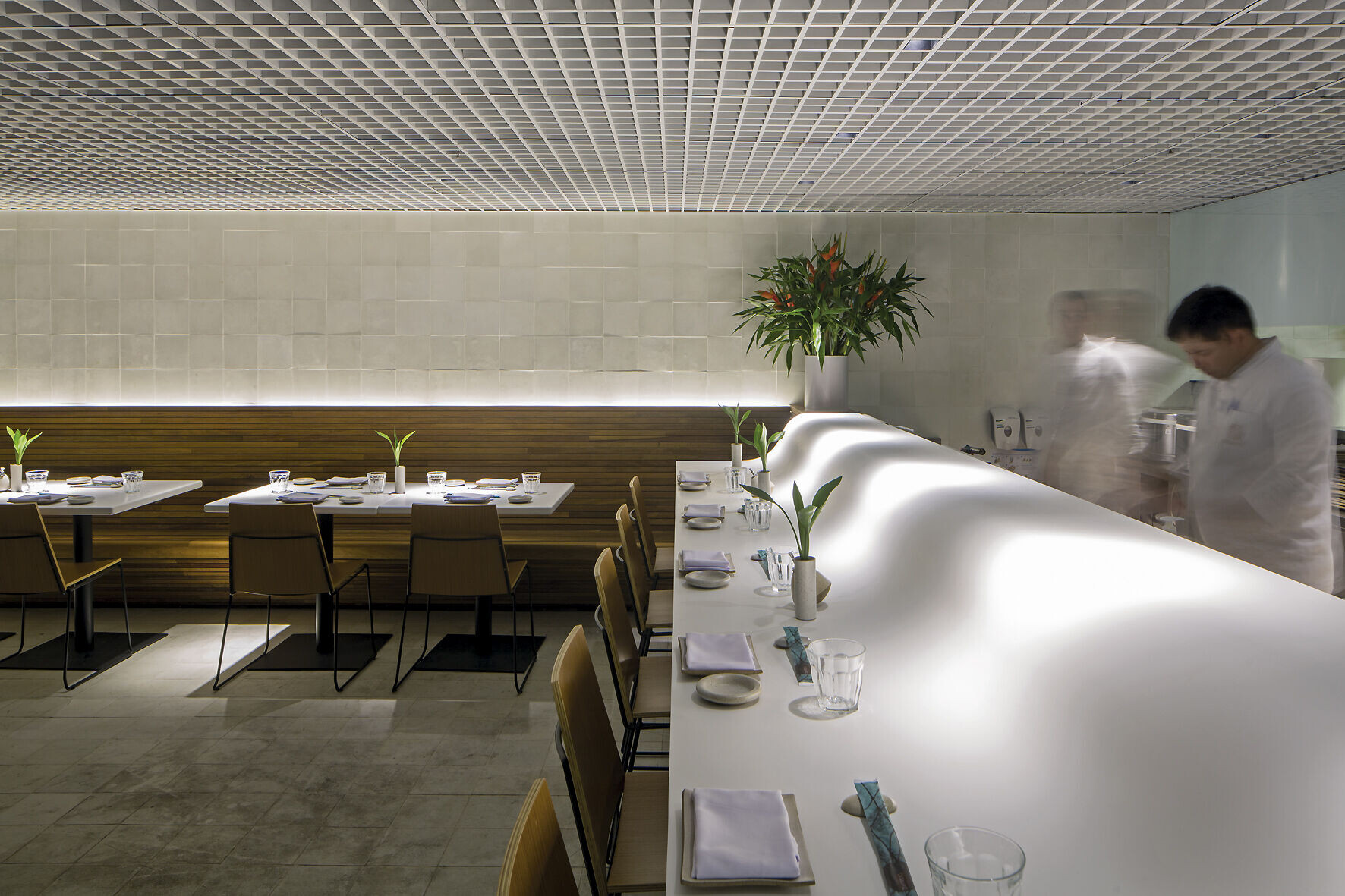 Architecture: Bernardes Arquitetura
Interior Design: Bernardes Arquitetura
Design Team: Thiago Bernardes, Camila Tariki, Francisco Abreu, Daniel Vannucchi,
Antonia Bernardes, Caroline Premoli, Victor Campos, Suzana Duarte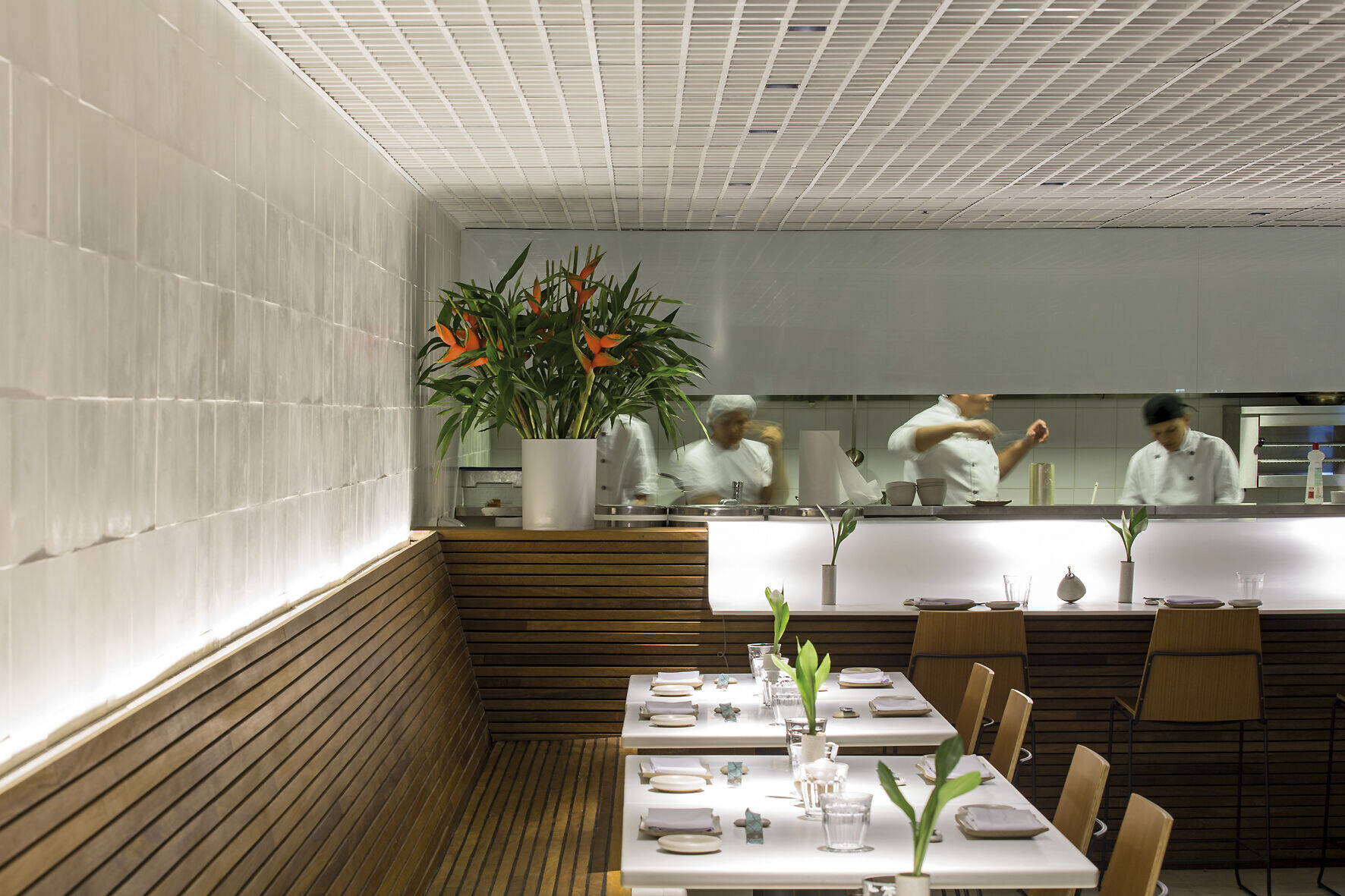 Photos:
Leonardo Finotti
Design team and collaborators:
Lighting Design: Studio Iluz
Construction Company: RAZO Engenharia
Industrial Kitchen: Cozinha Carioca / Macom
Electrical and Hydraulic Installations: R. Dutra Construção e
Planejamento
Copper: Ndidini
Woodwork: Oficina Ziú
Ceiling: Hunter Douglas
Central table: Volume Marcenaria
Furniture: Fernando Jaeger