The new building is the first realized building in a newly dedicated development area for single-family houses in Münster. The development plan did not restrict the design or situation, the requirement was the TBO (Tyrolian Building Regulation Order), only towards the southeast the area flows around a gutter with beautiful reed belt, which for maintenance purposes may not be built 5m wide.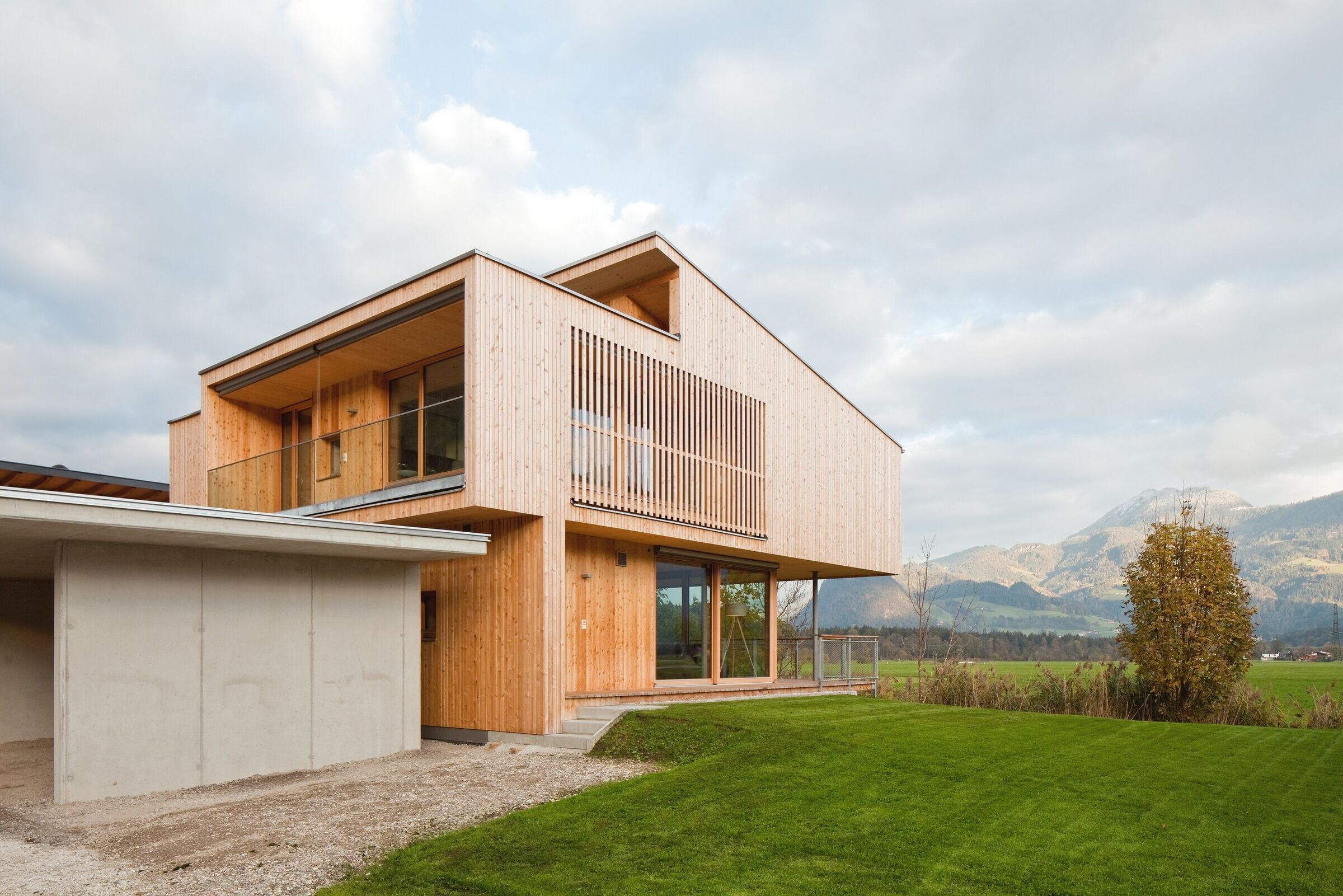 On the basis of these specifications and the still to be expected neighbouring buildings, we divided the construction project into two areas; a low one directly on the road visible concrete as an open carport with storage space (transition to private space, no snow clearing necessary in winter) and the second part of the residential building, whose EC is slightly above the street level. We have placed the house as far as possible (minimum distances) to the northern boundary of the property, so that in the south a maximum of garden remains and even in a future development the sun exposure remains.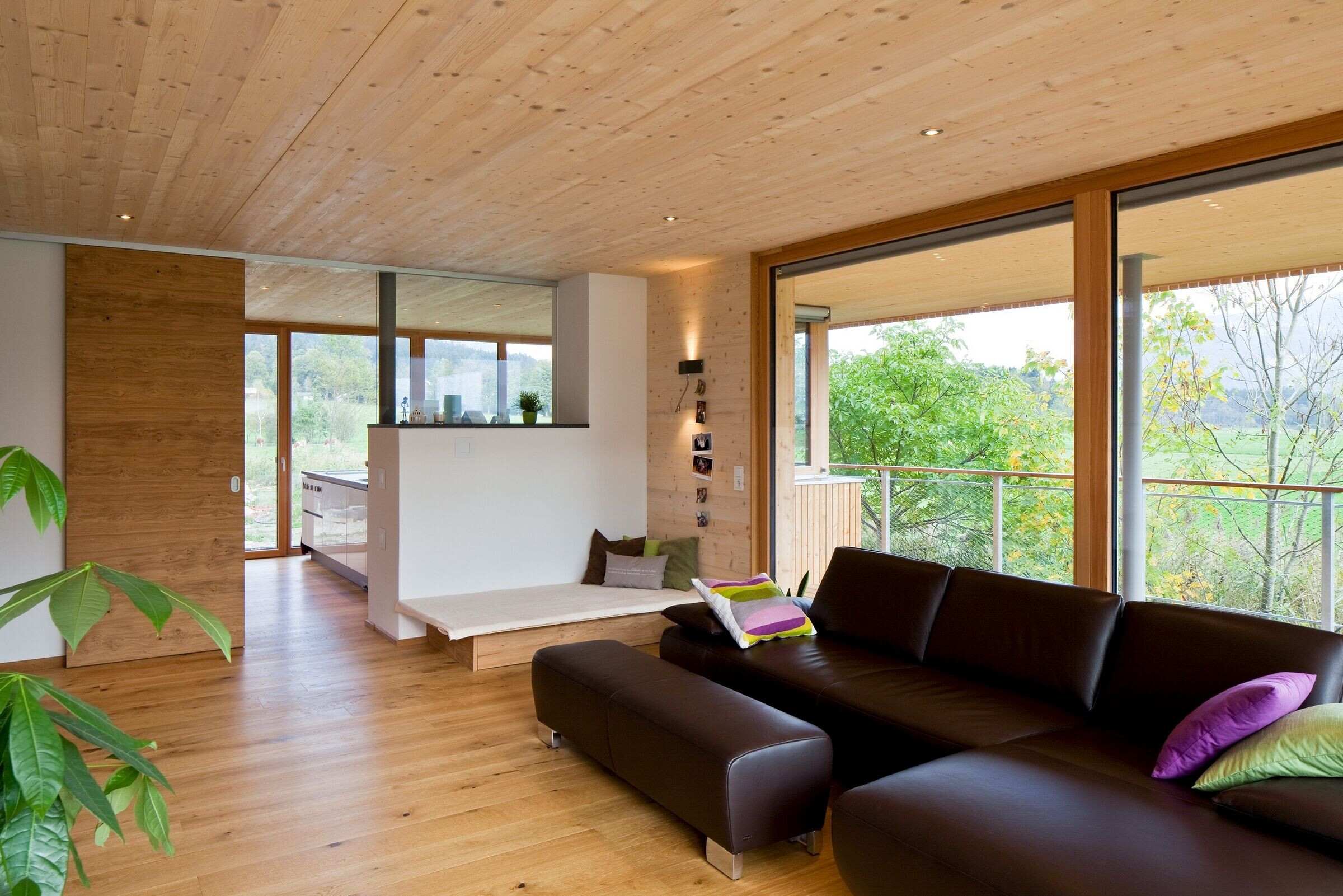 This component is fully basement in reinforced concrete, towards the southeast we used the natural terrain to preserve full-fledged rooms also in the basement (music room, hobby room), above which comes a pure wooden construction (CLT solid wood walls) with a simple and compact facade towards the street and north. To the south and east, the first floor or the balcony is wide open to preserve protected open area on groundlevel and at the same time effective sun protection, on the other hand, the rooms in the OG get a buffer in front for visibility and sun protection. These transition areas create very special spaces and filter the light inwards.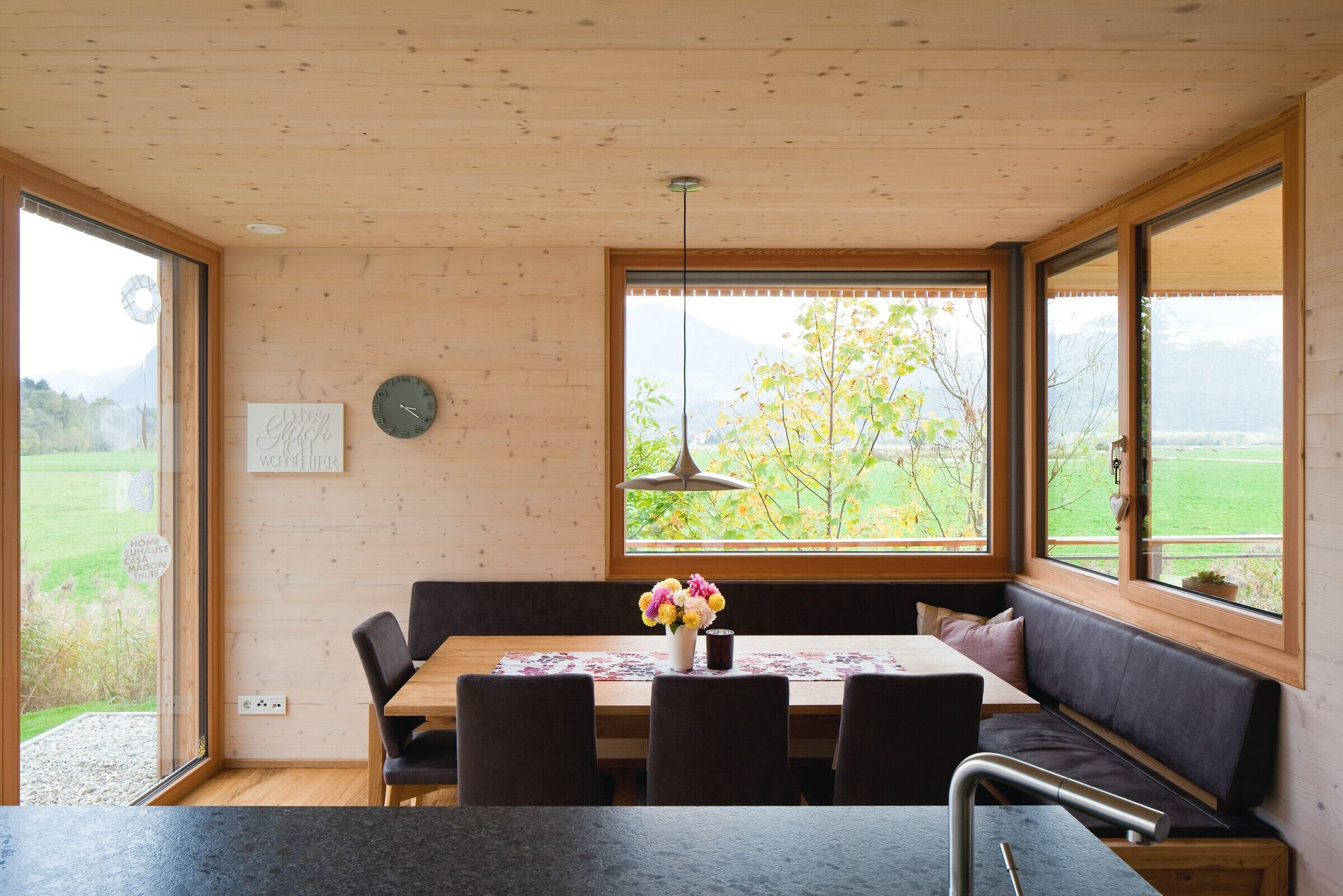 The ground floor is reserved for living and dining with direct access to the garden, on the first floor there are sleep and retreat areas with a bathroom. The simple console roof shape makes it possible to integrate a future solar system or photovoltaics in the roof. At the same time, the roof shape gives you a skylight, which bring the mountain massif of the Rofan Mountains into the house. Inside, the construction of the solid wood remains visible, on the outside the building or facade is clad with a vertical larch Rhombus untreated, lower outer walls with a larch 3S slab.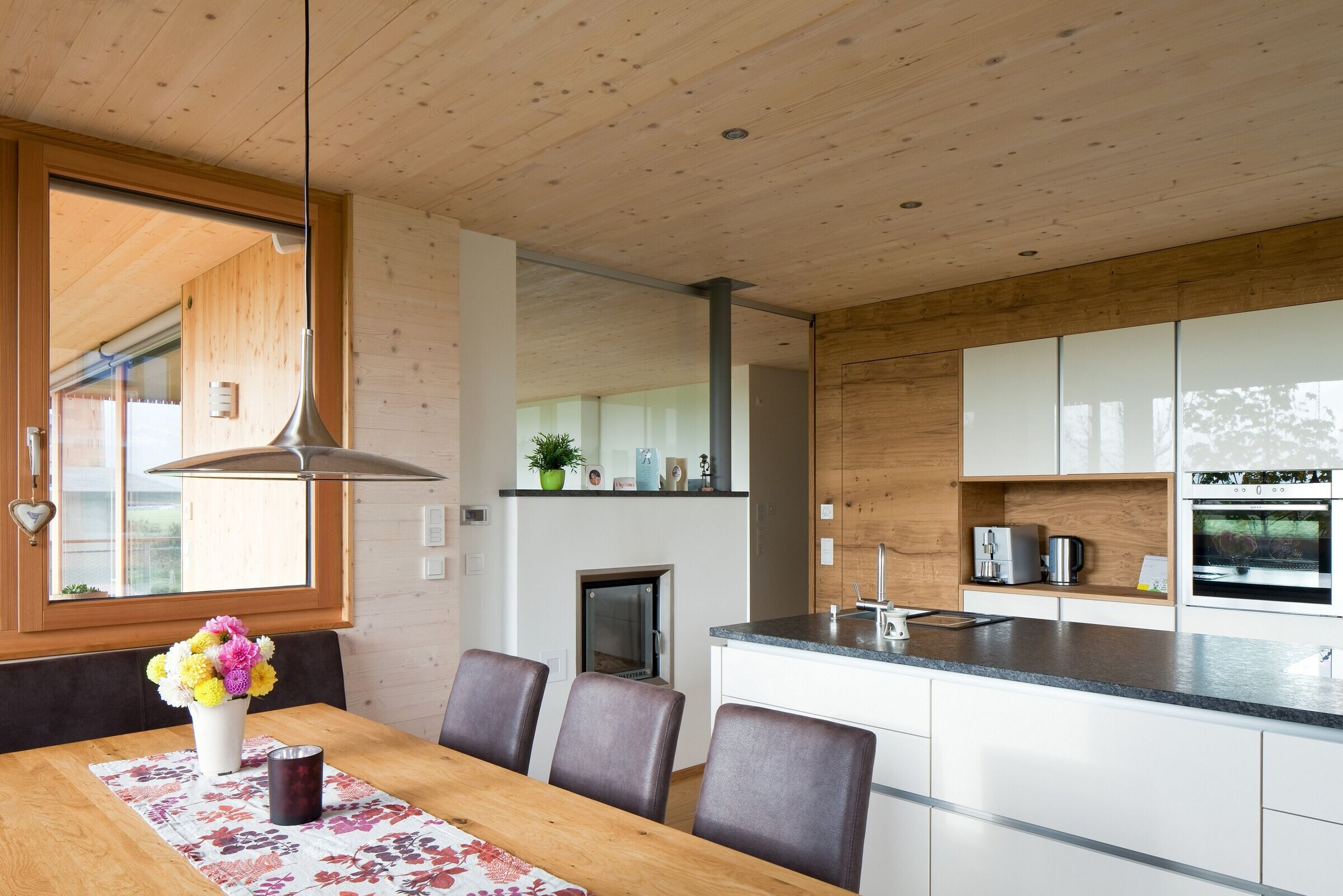 Material Used :
1. Rhombusprofil vertikal Larch wood untreated - Façade Cladding
2. OMEGA SKIN, SK DUO – uv stable façade membrane
3. Pavatex wood insolation - walls
4. Spruce clt - ceiling, walls construction
5. Keim color, painted with glazed
6. Bauder roofing bitumen