This scheme is conceived as a bold geometric insertion into a wild and topographically rich garden. Our architectural interventions form deliberate counterpoints to the surrounding natural landscape.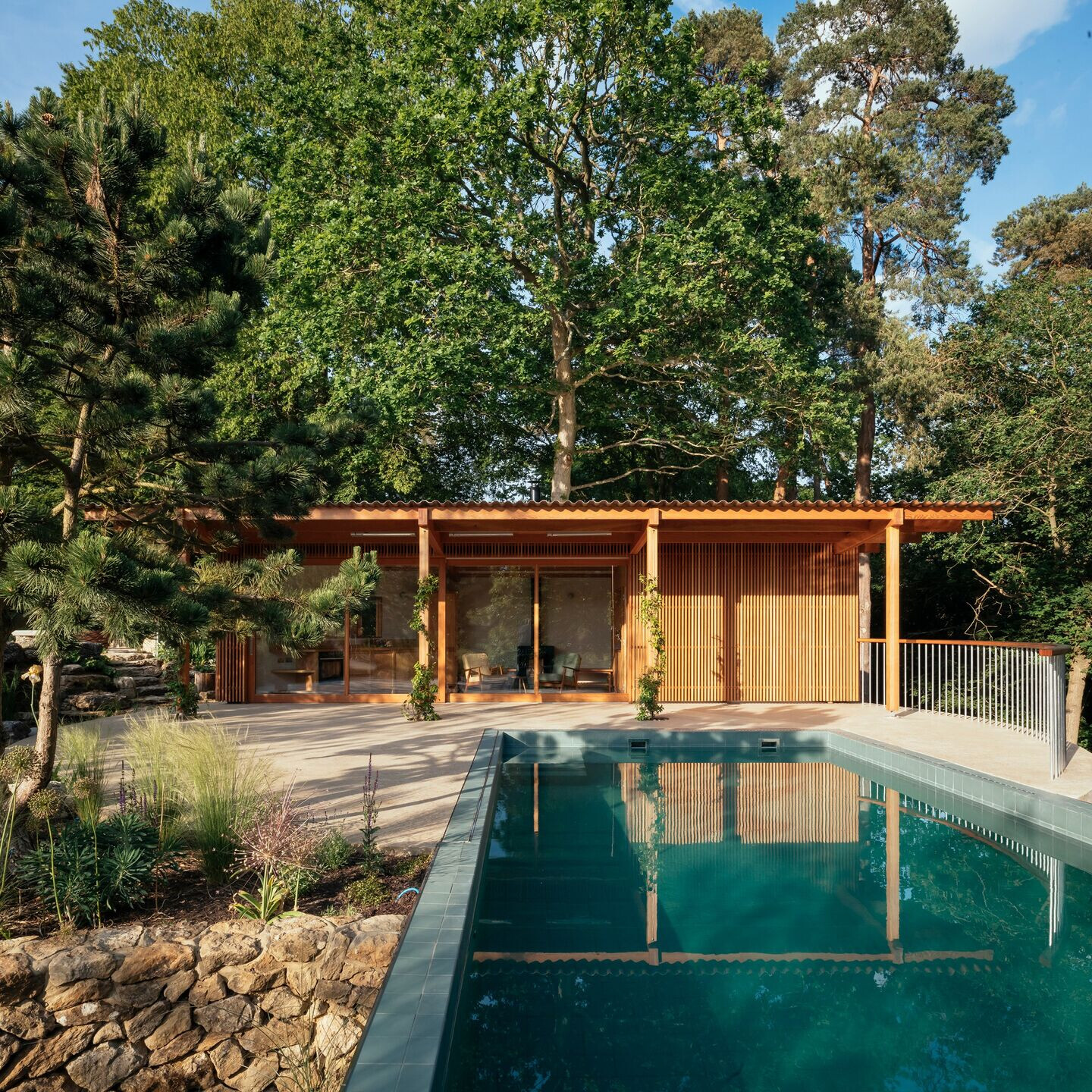 An existing retaining wall running across the site results in a level change of 1.5 metres, between landscaped gardens and natural woodland. We set out to interrupt this threshold to our advantage. A dramatic circular disc is placed to straddle the level change, part of the disc rests on the ground, and part cantilevers above it, sweeping out into the woods. The swimming pool is formed by intersecting the circular terrace with a rectangle, everything within the rectangle is carved out to form the pool. Like the disc, the pool also breaks the line of the retaining wall and is half-buried in the ground and half protruding from it. The previously awkward retaining wall threshold is activated by the terrace, pool and pool house. Where the pool intersects the circular terrace, the pool house is formed by extruding a section of it upwards.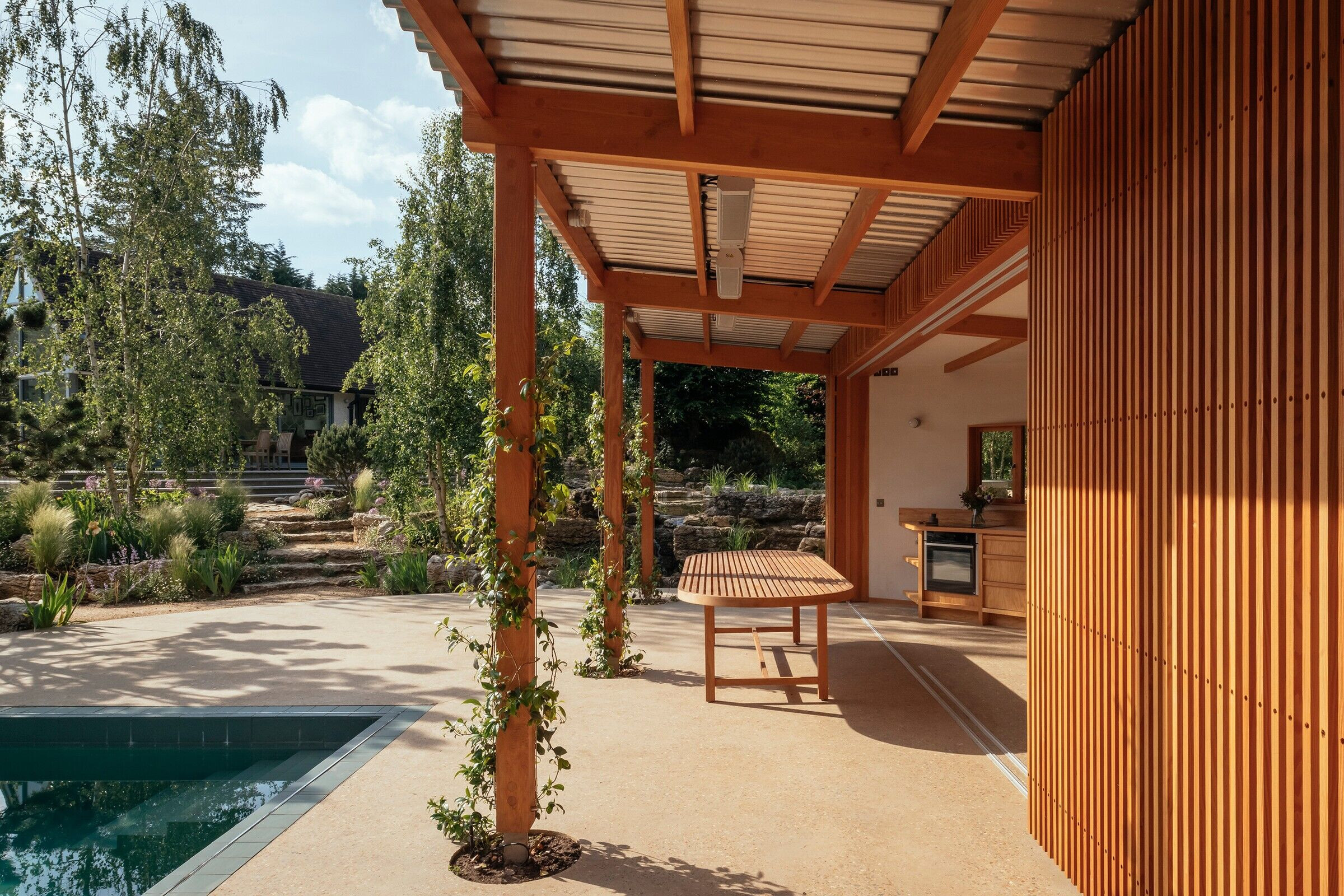 Materially, the project is thought of as 3 distinct elements, concrete groundworks, timber building and an aluminium roof. The lightweight aluminium roof oversails the pool house below to create a deep threshold between inside and out. Large sliding doors allow the pool house to be fully opened up onto the circular terrace, transforming the compact internal space into a far larger 'outdoor room' - a space in which to have a lot of poolside fun, rain or shine.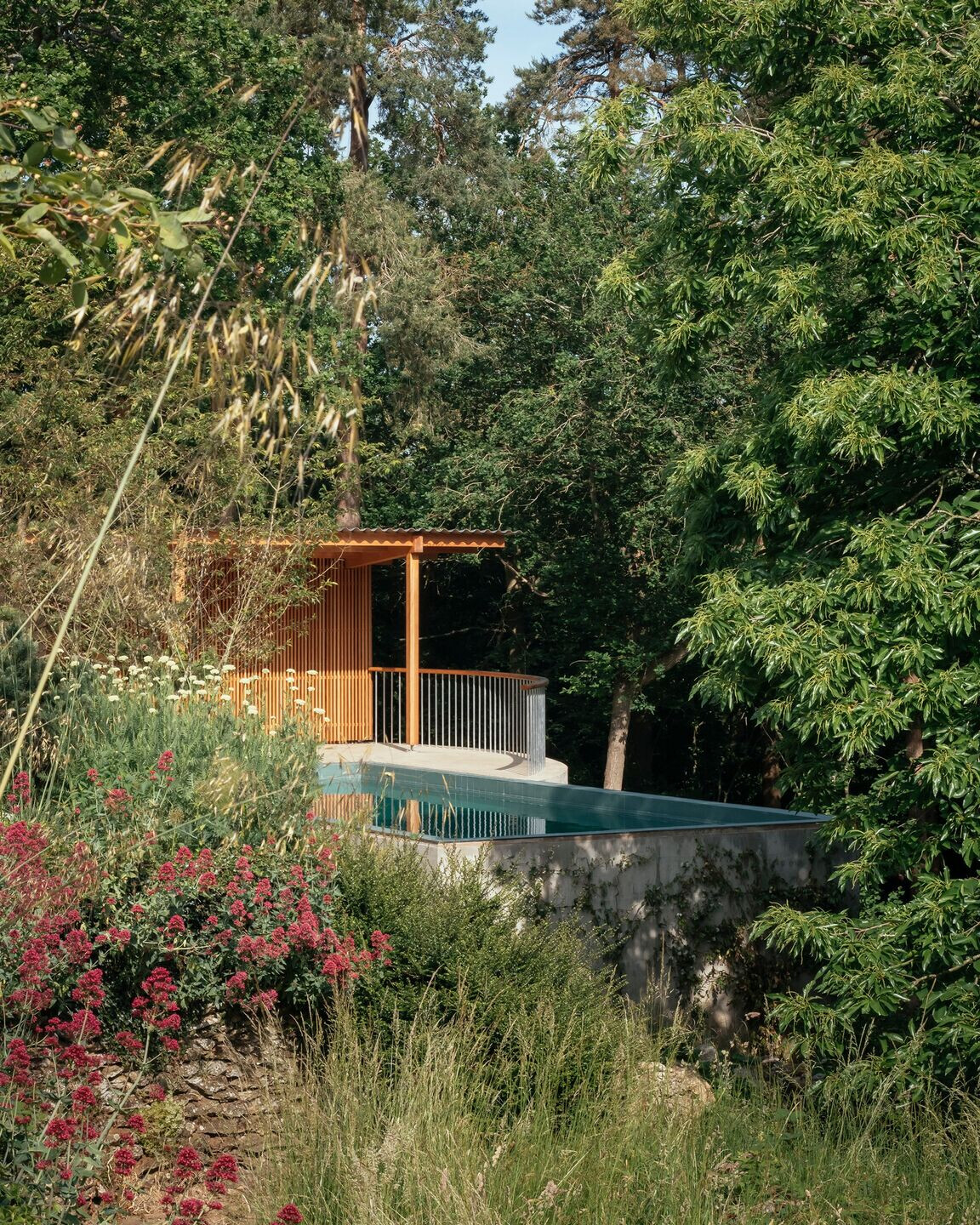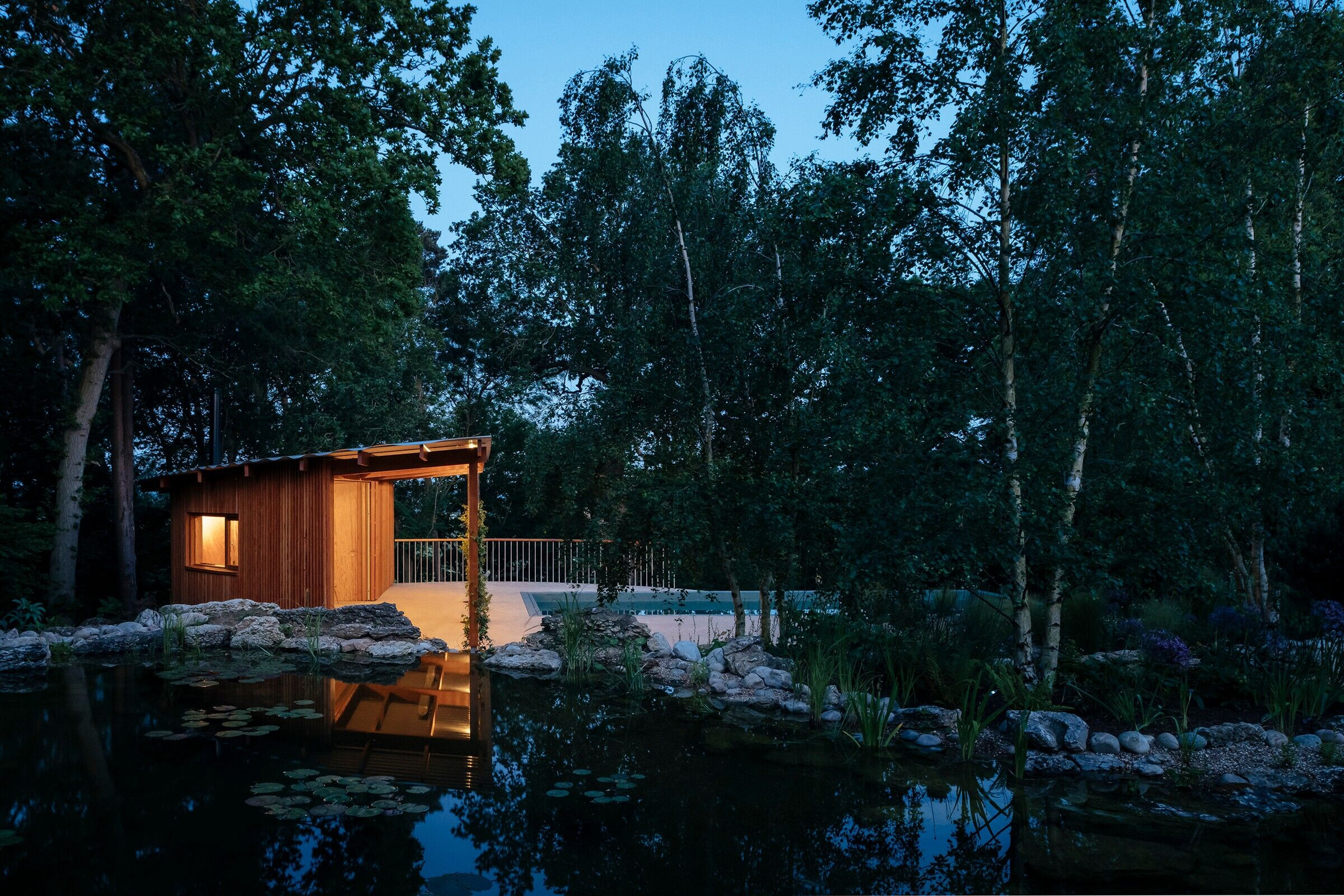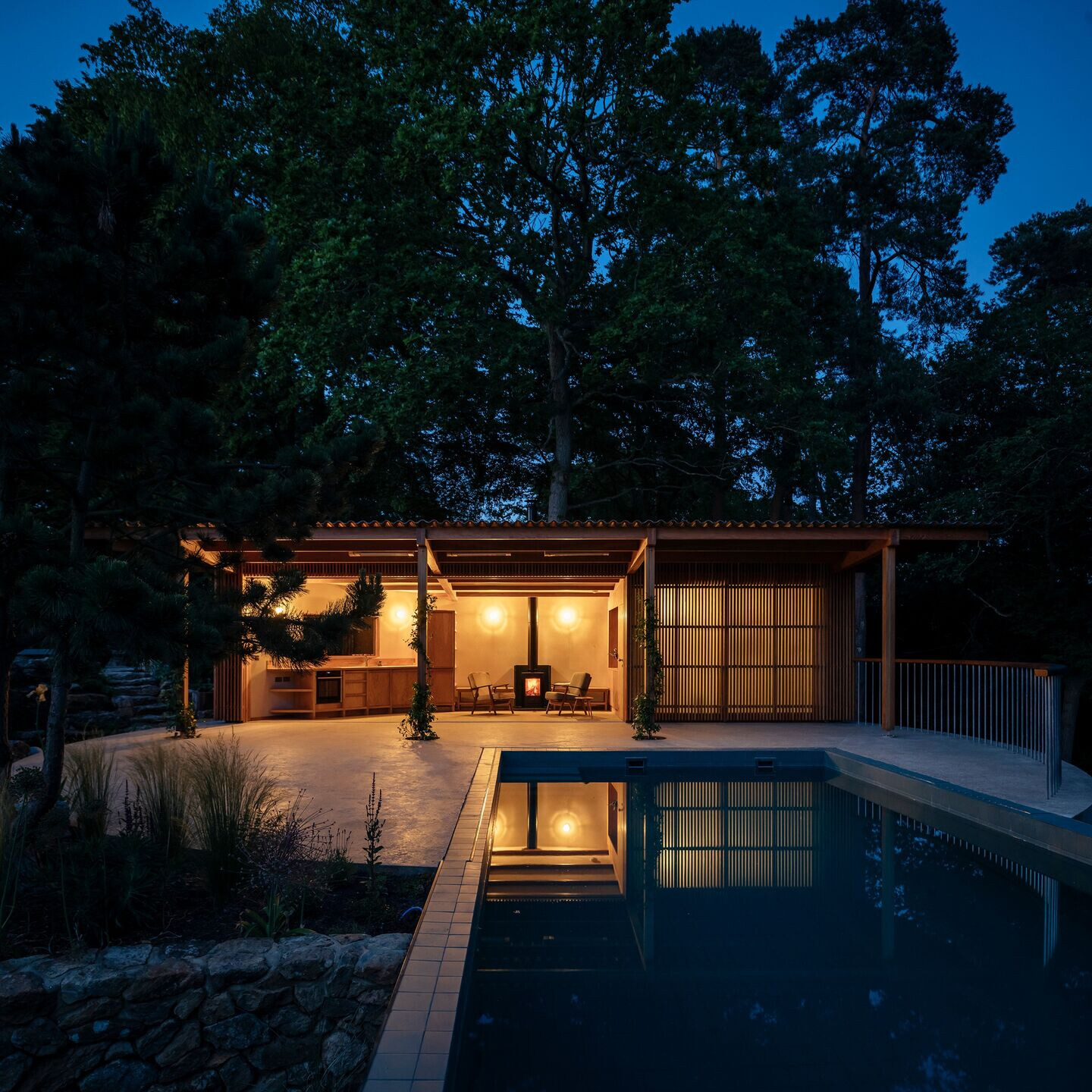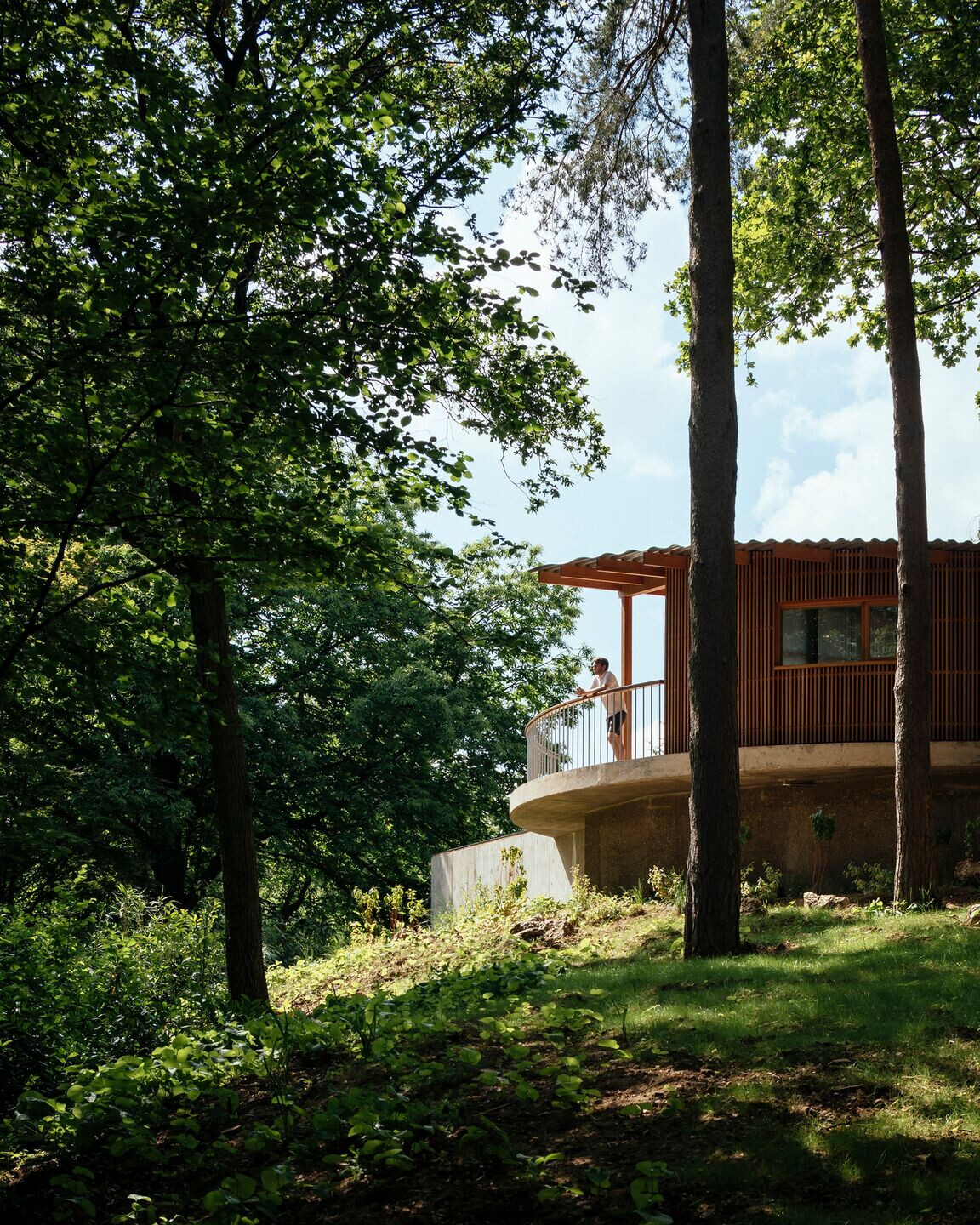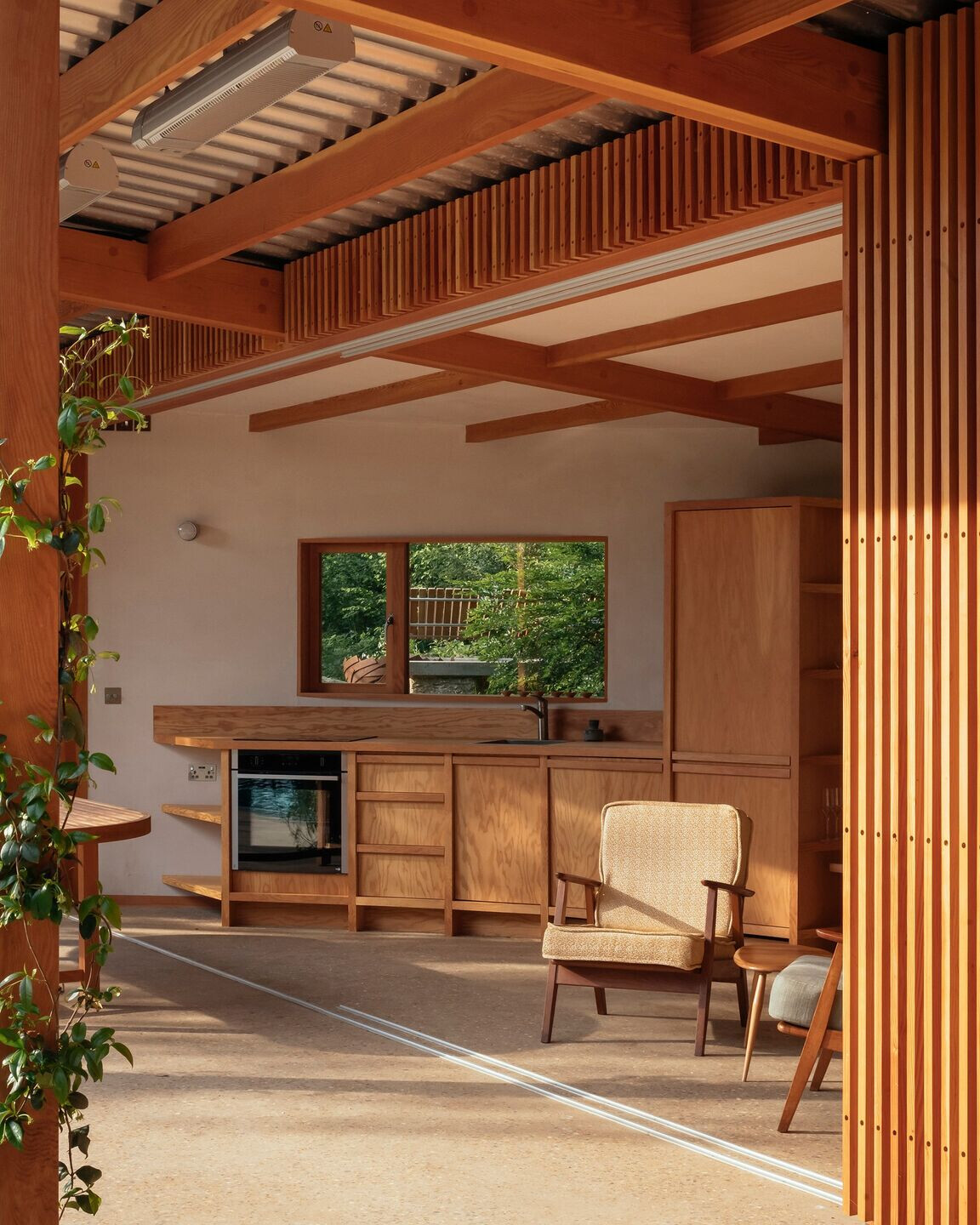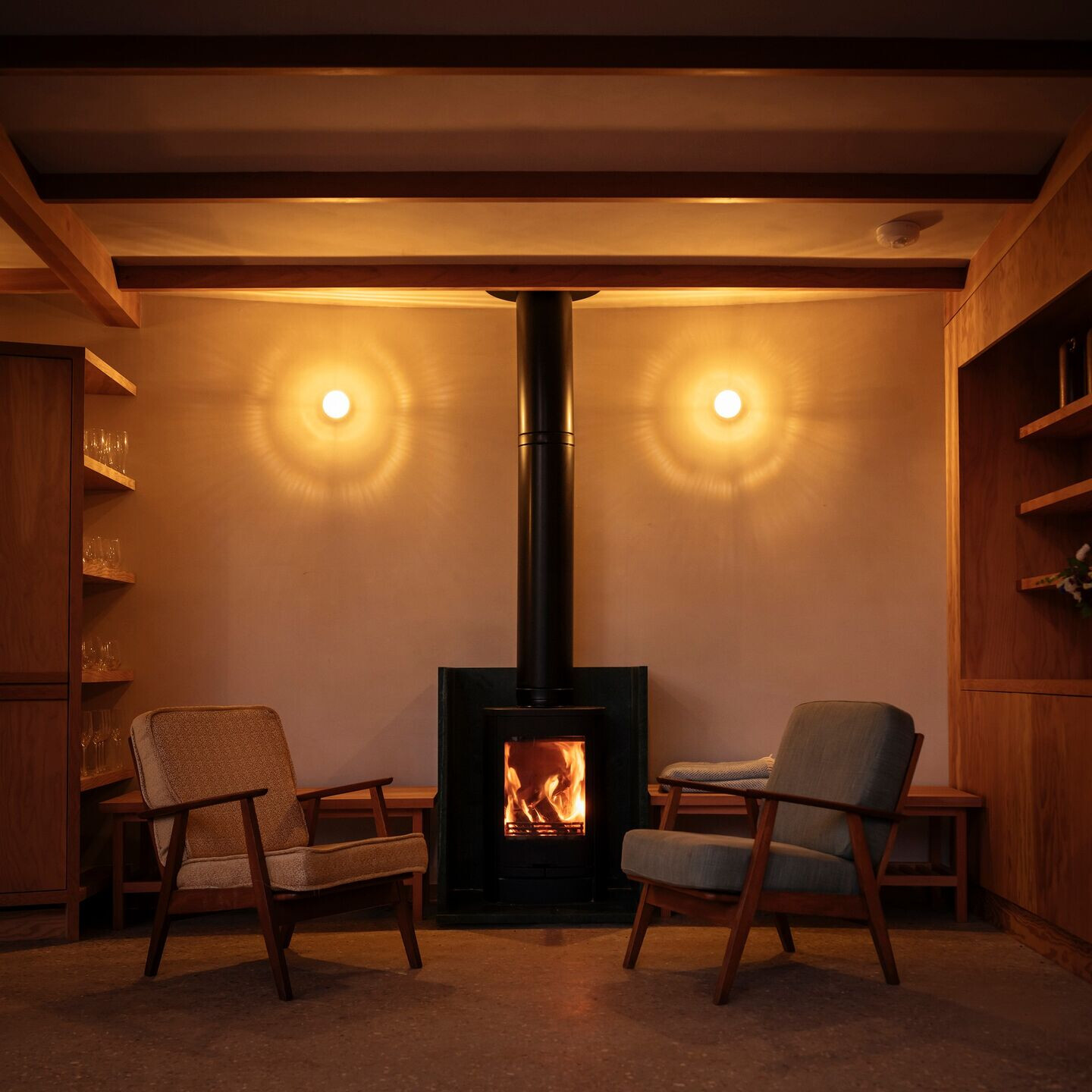 Material Used :
1. Facade cladding: Douglas Fir
2. Flooring: Ground Concrete
3. Doors: Douglas Fir
4. Windows: Douglas Fir
5. Roofing: Corrugated Aluminium, Architectural Profiles Ltd
6. Interior lighting: Fresnel Wall Light, Oluce, Grey
7. Interior furniture: Bespoke, Douglas Fir, Tim Guadin