Located in Selva of Val Gardena with exceptional views of the Dolomites (one of the UNESCO World Heritage Sites), the Grand Hotel Alpenroyal is a five stars hotel with a true feeling of relaxed luxurious comfort and cosy elegance.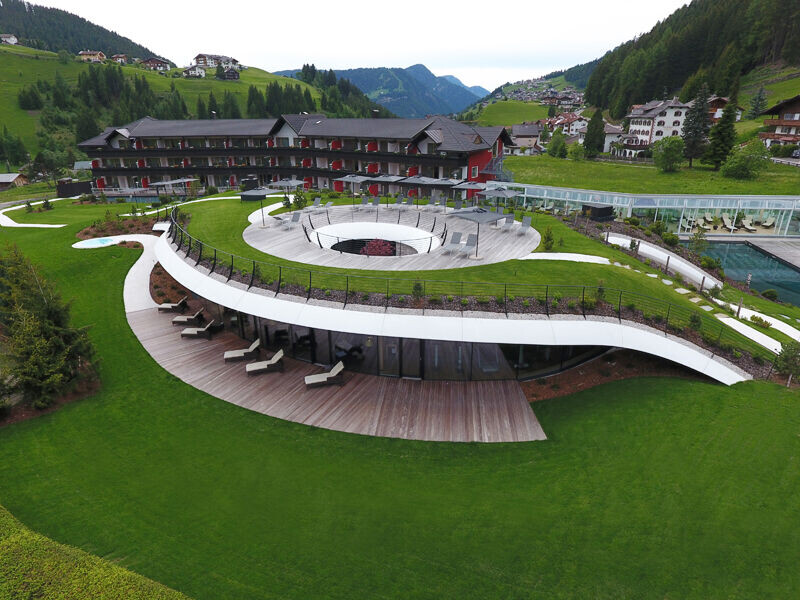 The new SPA, finished in December 2016, with a jubilant shot of dynamic contemporary architecture was designed by Perathoner Architects. As the spa is located in the garden area of the hotel, much consideration was given to how to minimize the visual impact of the new building on the site. The architects created grass-covered volumes that emerge partially from the garden and arranged the spa's rooms around a naturally lit open patio.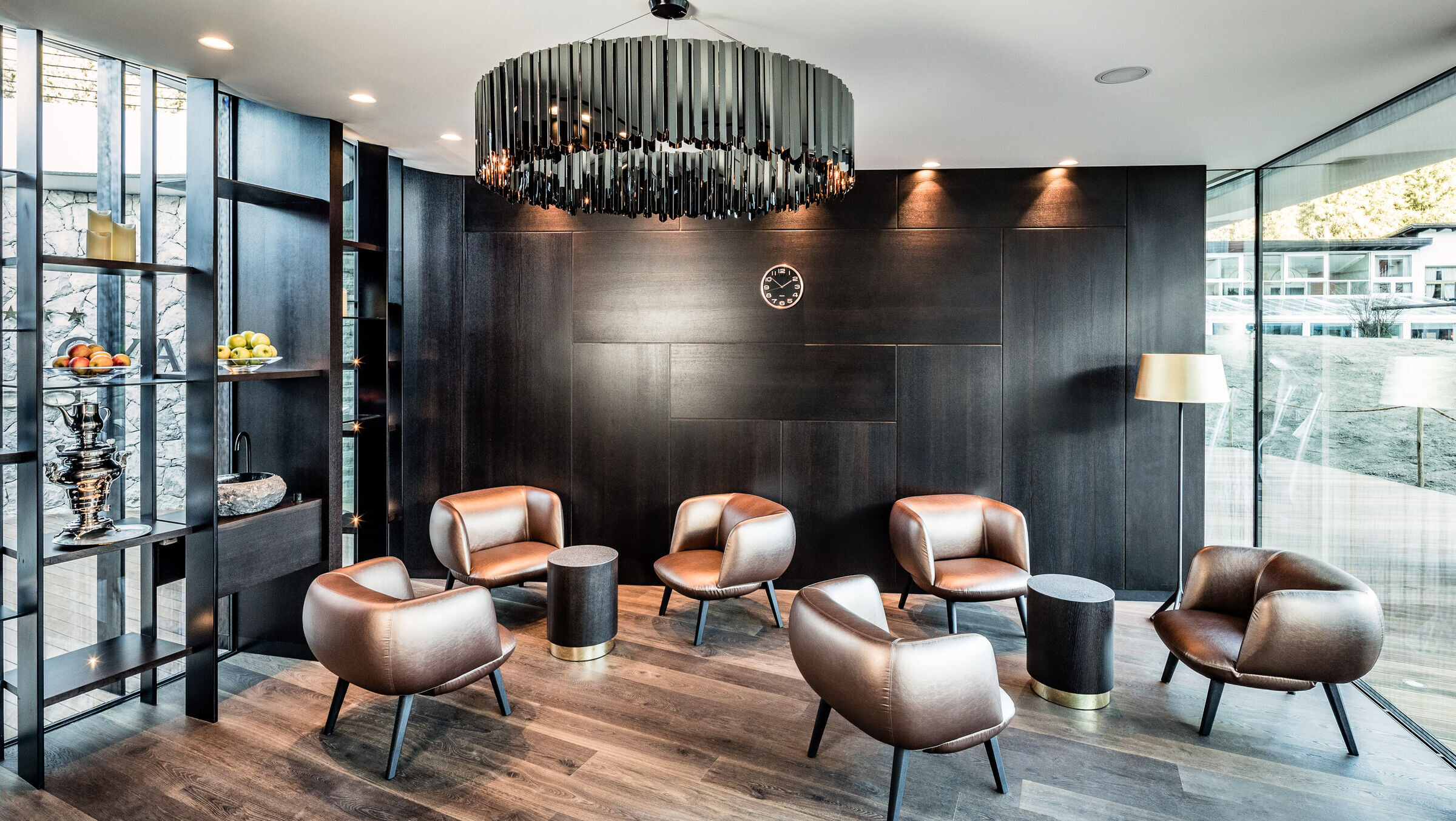 They employed dark and pale walls to create an intriguing interplay between darkness, shadow, and light. The floor-to-ceiling windows bring natural daylight deep into the building whilst the subterranean environment allows places for private relaxation.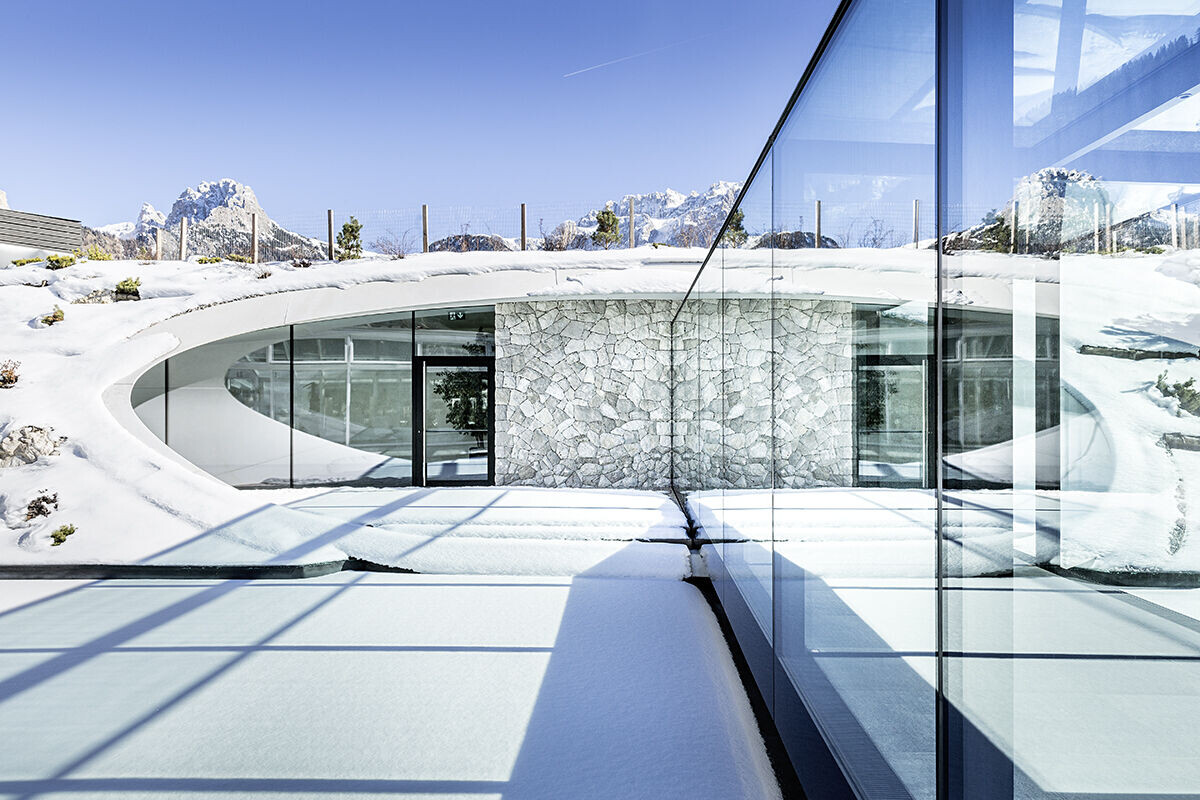 A glass passage connects the main part of the hotel with the spa facilities that include three saunas, two steam baths, a fitness room, an emotional Kneipp-Bath, a chill out area with fireplace and a vitamin bar.