For the design of House H, there were different factors dmvA had to take into account: The plot was surrounded by apartment buildings and its orientation wasn't great. There was also a limited budget and the house had to have a low ecological footprint.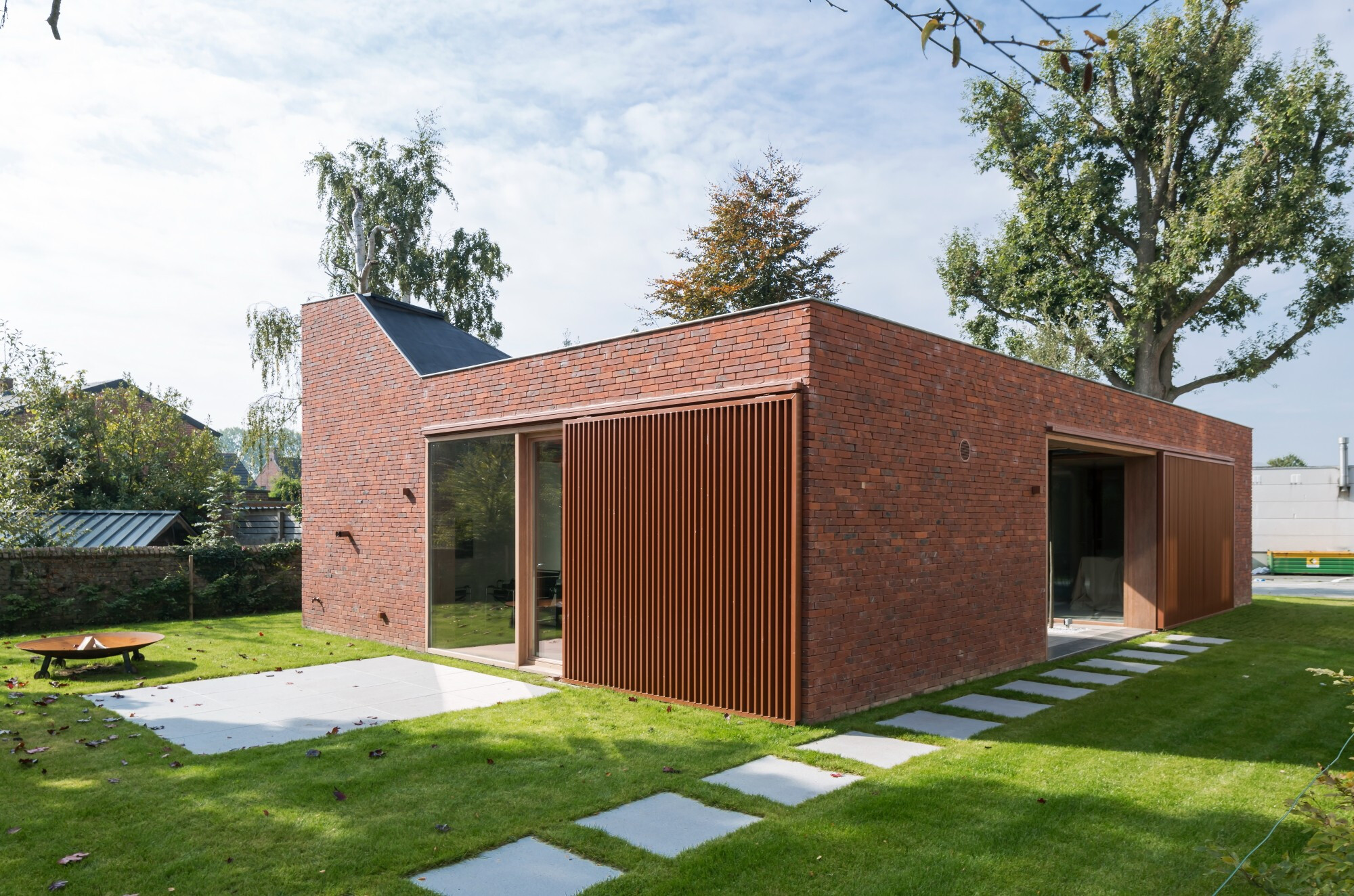 dmvA followed the concept of the nine-square grid, with in the middle a patio with an adjacent covered terrace.In the bathroom and seating area are skylights.This resulted in a house where light and air can naturally flow. Along each side of the house hang large sliding gates, inspired by rural barn gates,that provide privacy and serve as sun blinds.
Through the patio you can see the crowns of the trees, which are a legacy of the former monastery which the plot was part of.