The site is very small, at 66㎡ it is like a garden. This area is a dense residential area with some row houses. The budget is limited as usual…
Thinking about a house within these conditions…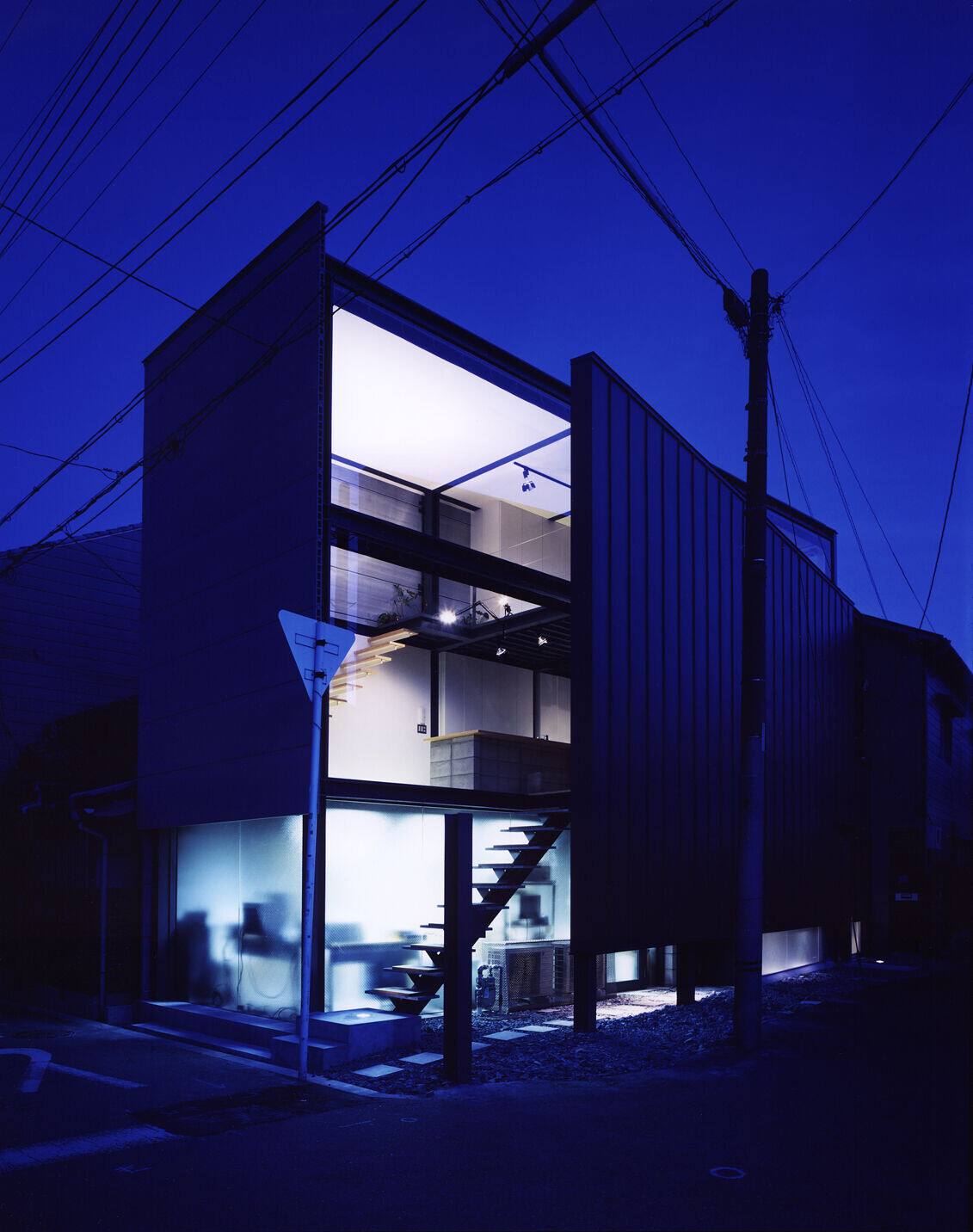 Where to open and where to close…
I thought it was important to consider how to take in the sunlight for this house, and to consider Ma ( space in between ) to create a feeling of generousness in this site.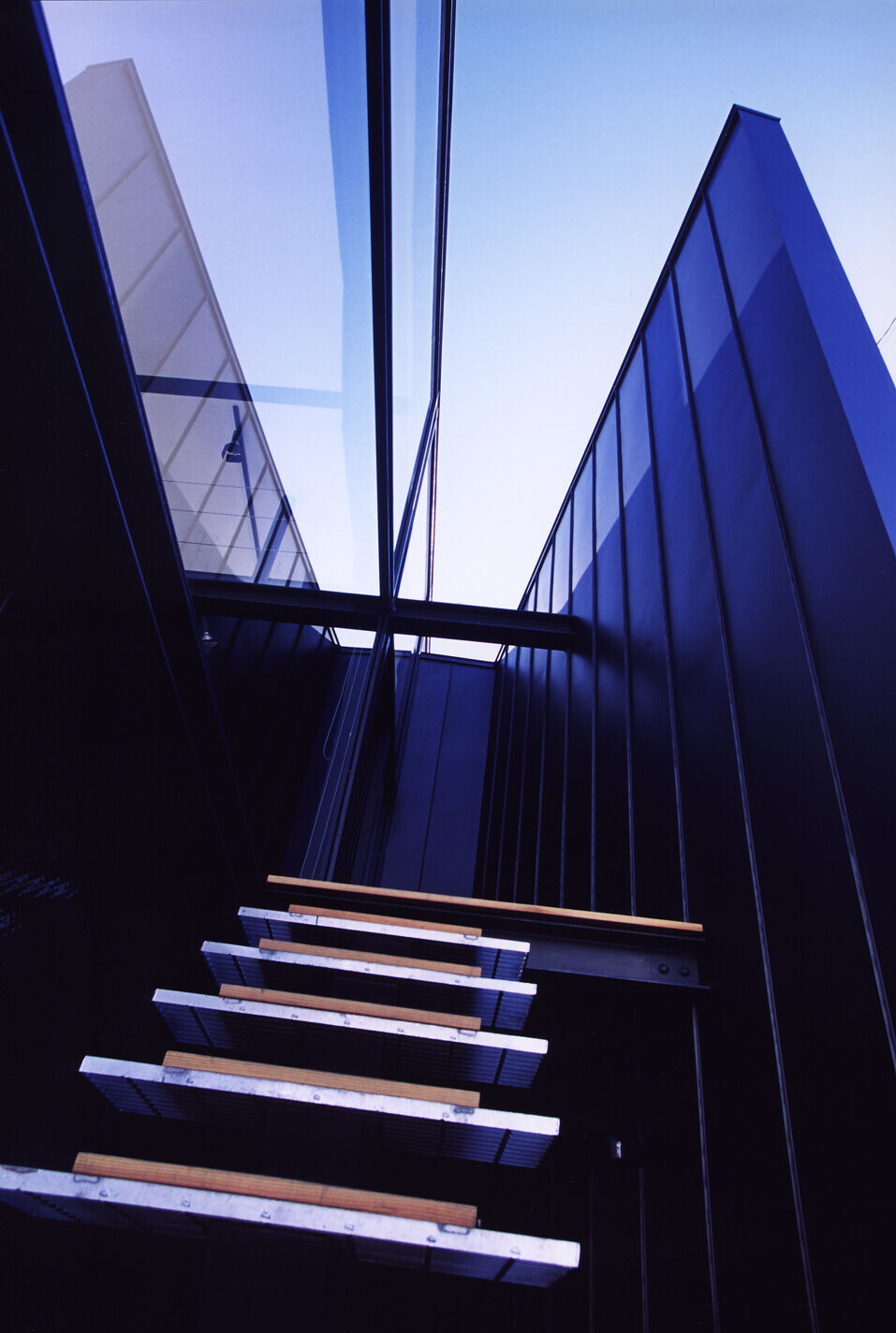 I had a few things to try out on this project, such as the structure, planning and interior detailing. However there were also many limiting factors such as budget, site area, height etc.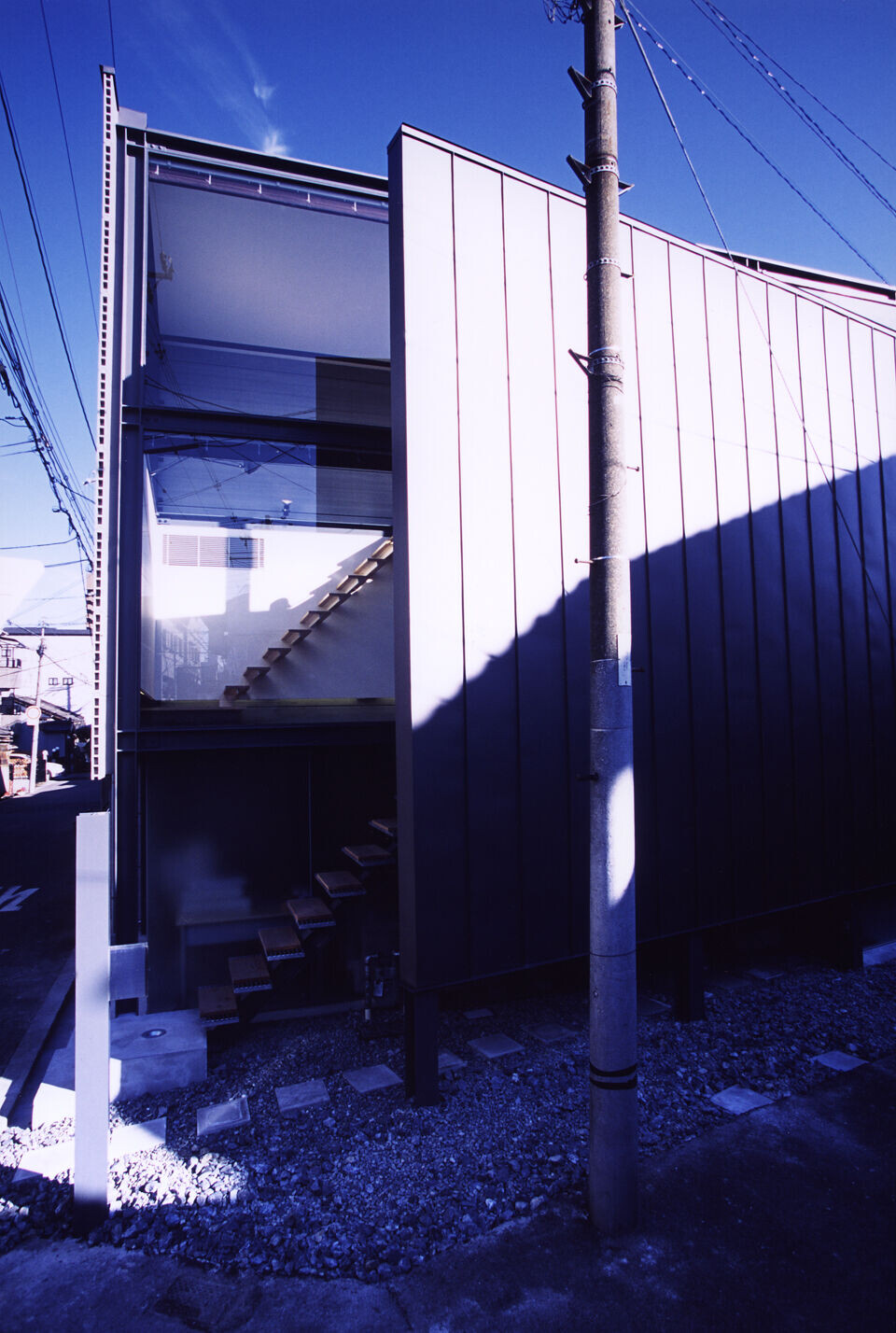 The theme became creating architecture despite the given constraints, and to do this with readily available materials and techniques.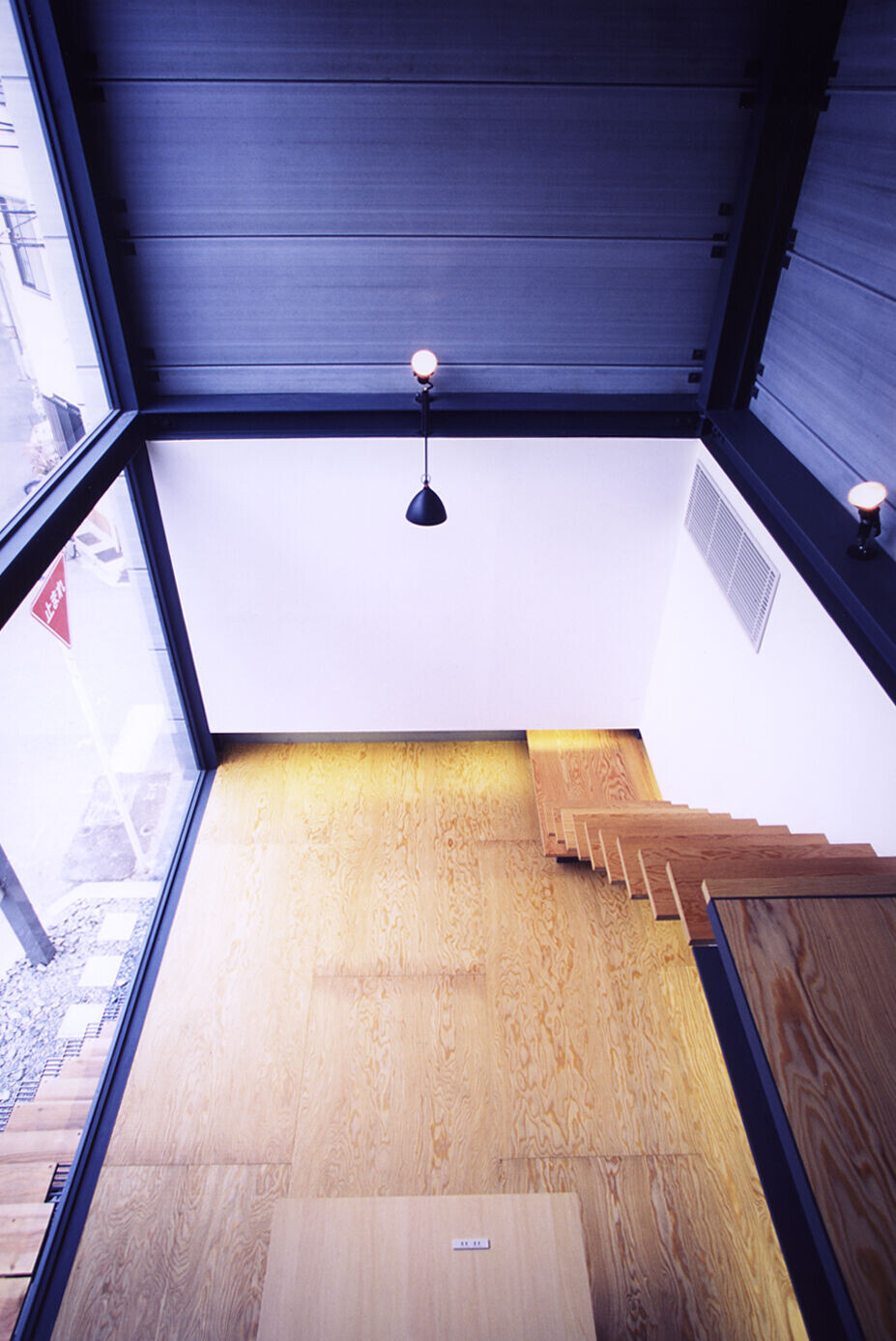 The core of this building is a 3mx10m volume with one wall 'swung open' and set parallel to the boundary. As a result, a big three dimensional single residential space (including 'Ma') with a continuous relationship with the outside, was created.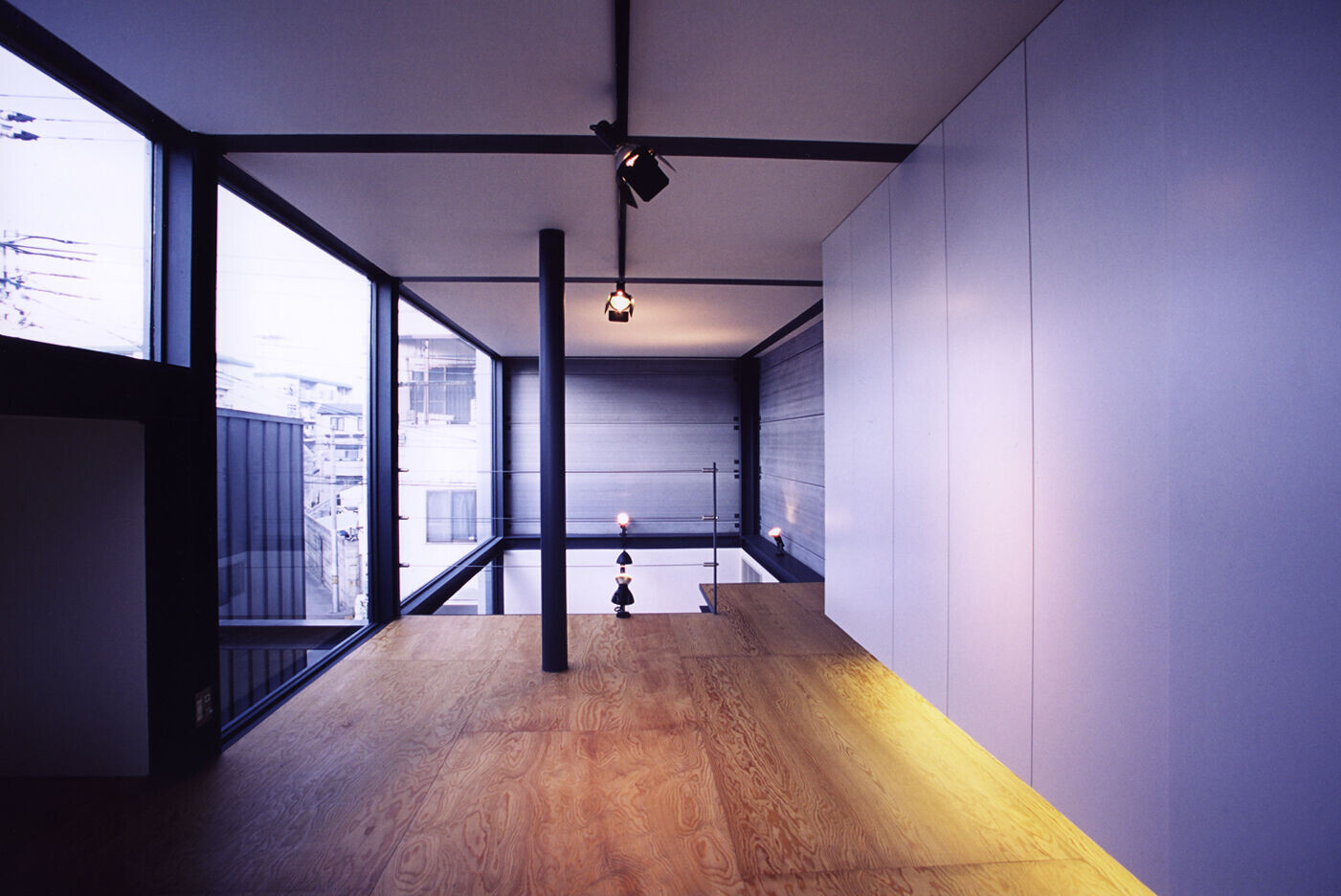 The soft ground condition and cramped site (loading materials etc ) were taken into consideration and A light 'pure' building was proposed. The H-150x150 steel is used for columns and beams with hollow core cement panels, and the steel sash are considered a curtain wall to strip the building down as much as possible.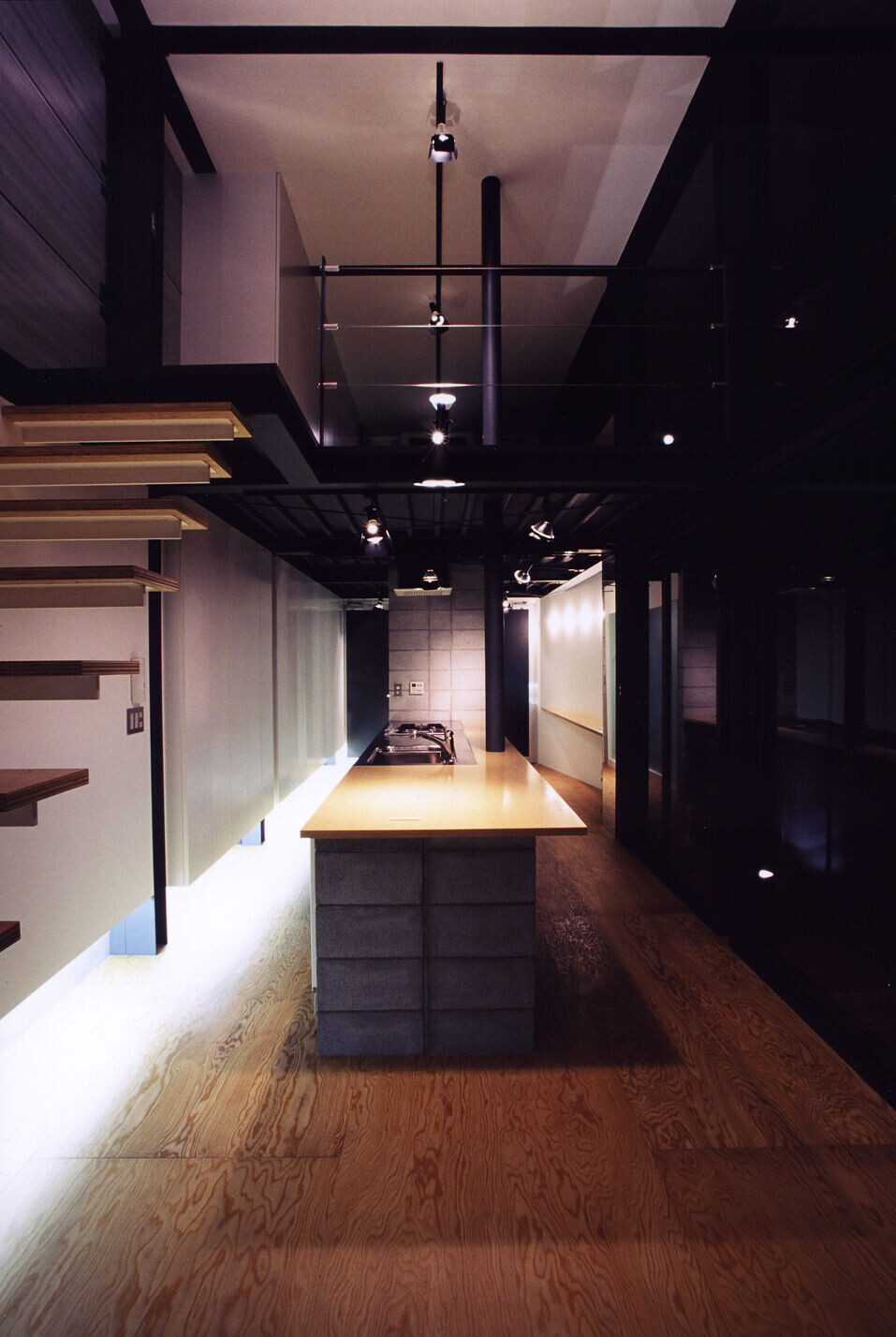 I wanted to realize a form which was light and has a beautiful skyline, and also which contributed to the surrounding environment. And now I think that through it's minimalism and strict modern vocabulary this house has the qualities of an industrial product. This house is located in a typical suburb of Osaka city. But a part of the neighboring row house is over the boundary and also the street boundary has to be set back to allow for road widening. Even the planning had to be minimal.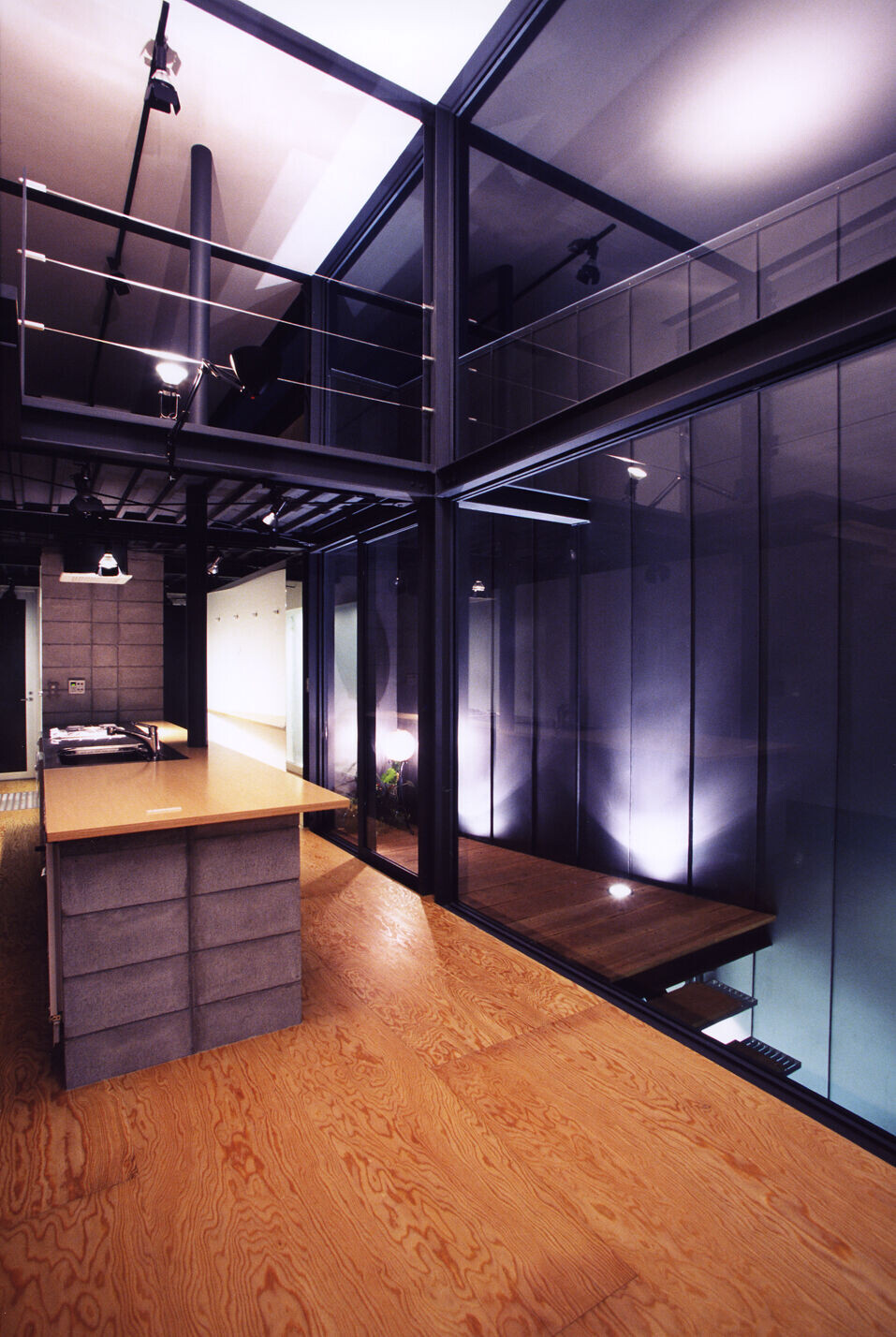 This house is for a married couple and has an atelier, spare room and wet area on the first floor, and a single floating space is on the second and the third floors. This floating space has the kitchen, vanity, toilet, shower room and the bedroom is on the third floor. I suppose I was successful to create a prosperous residence by making a lively space with an atrium in this small area - 50m2 on the second and third floor.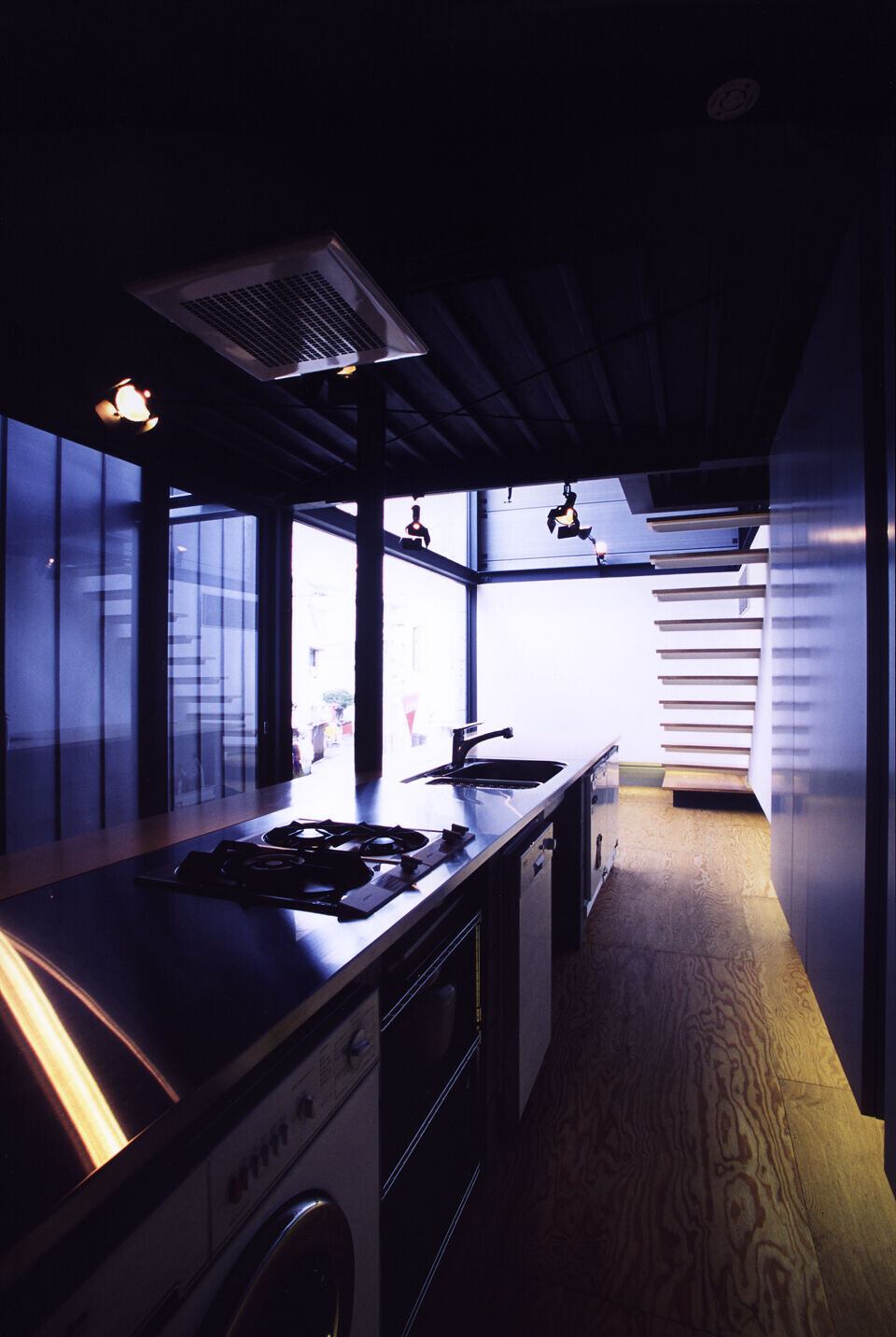 Floating only a few meters above the ground it enables the living space to be separate from the street and this house also provides a sense of distance and continuity from outside by its selective closure and openness.
I believe that I was successful to realize the basic concepts of 'space', 'light' and 'form' more genuinely by reducing any extras.